Singapore is famed for its high-rise buildings, especially for its public housing needs but this time, we're focusing on a lovely semi-detached house. This residence, known as Far Sight House was designed by Wallflower Architecture + Design and is located on high grounds.
Due to its lofty perch, the back of the site allows one to enjoy a picturesque view of Singapore. The house is situated in an affluent neighbourhood and the owner specifically wanted the team to create a double-storey building with an attic and roof terrace facing the rear.
Project: Far Sight House
Architect: Wallflower Architecture + Design
Location: Singapore
Exterior Area: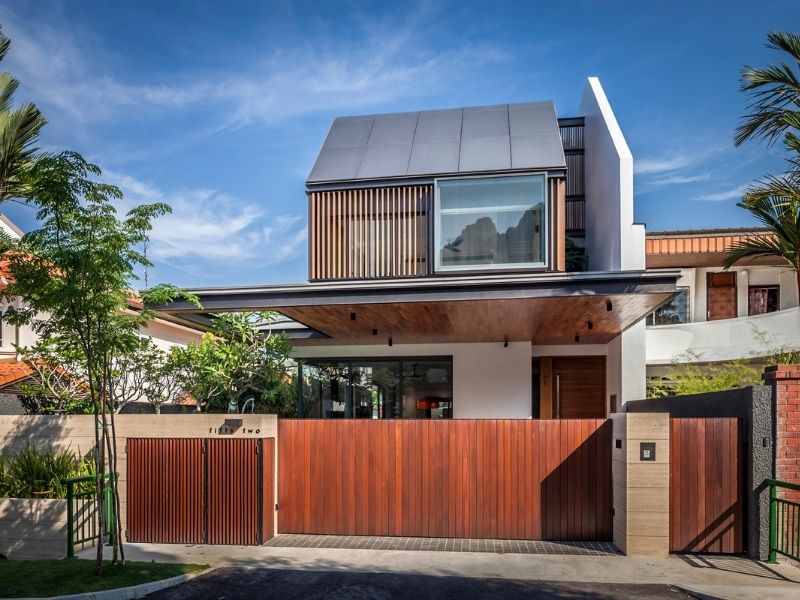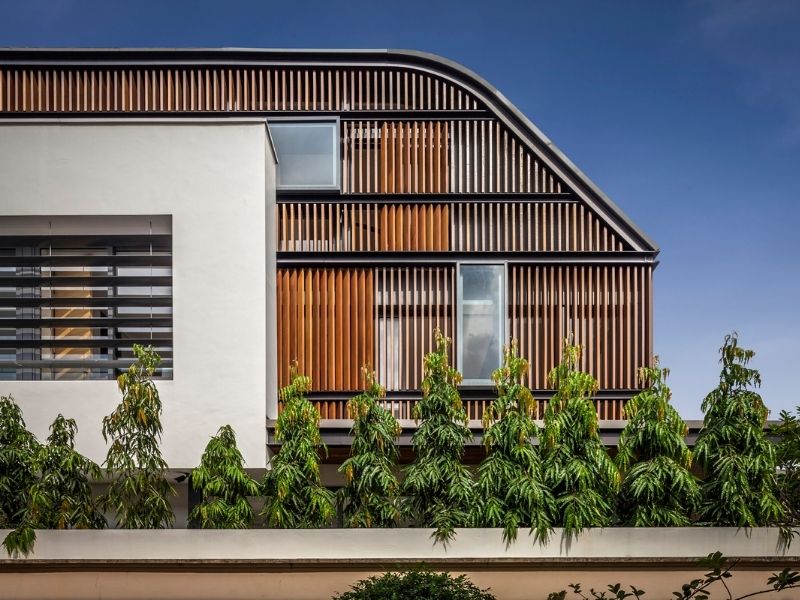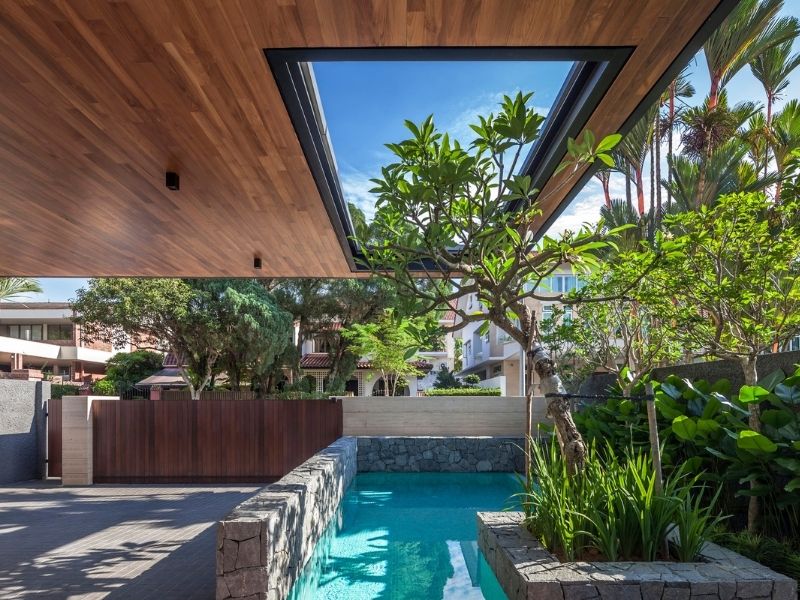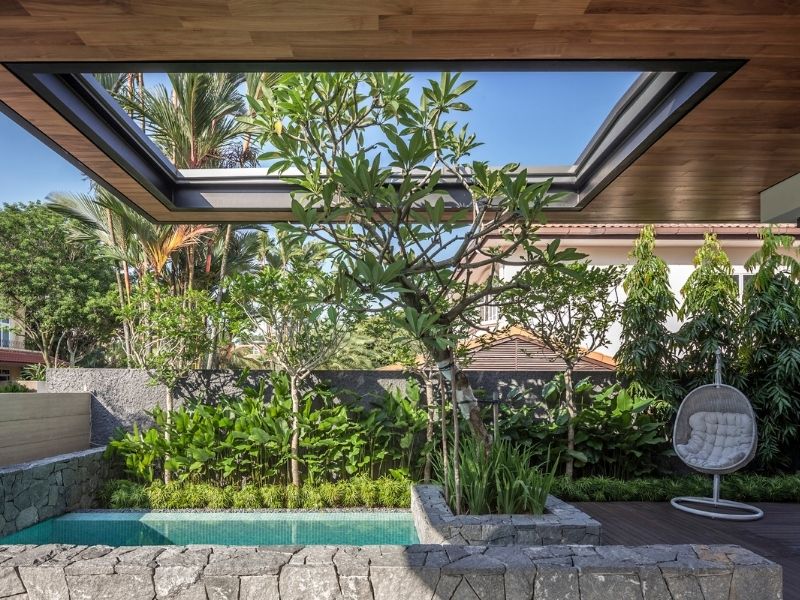 Interior Area: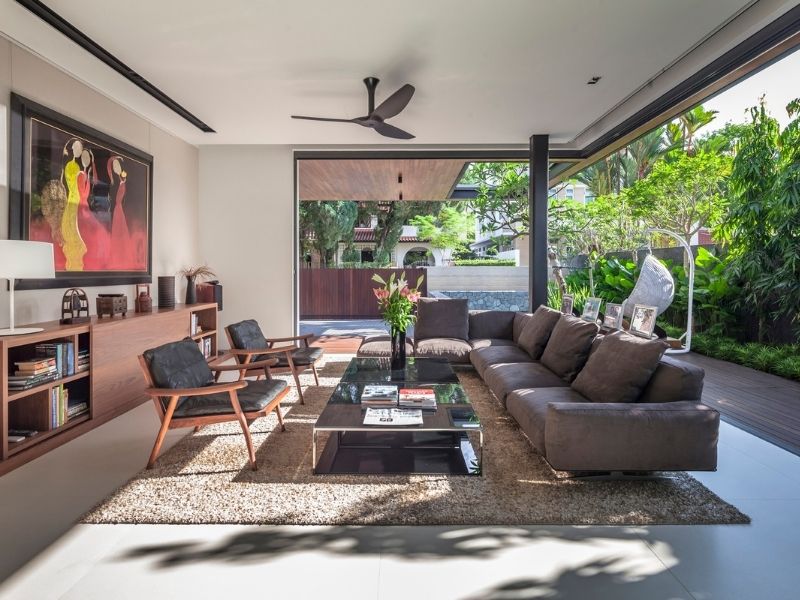 To fulfil this brief, the house is made up of two forms. One is a tall and narrow single-room width block that houses the master bedroom, study and attic living area while the wider block at the back is where two children bedrooms are located.
The house has a multi-layered facade of glass doors and windows that can be open and closed at will. Vertical timber louvres are complemented with clear glass bay windows, horizontal aluminium sun screens and vertically drawn blinds that allow the residents to maintain their privacy well.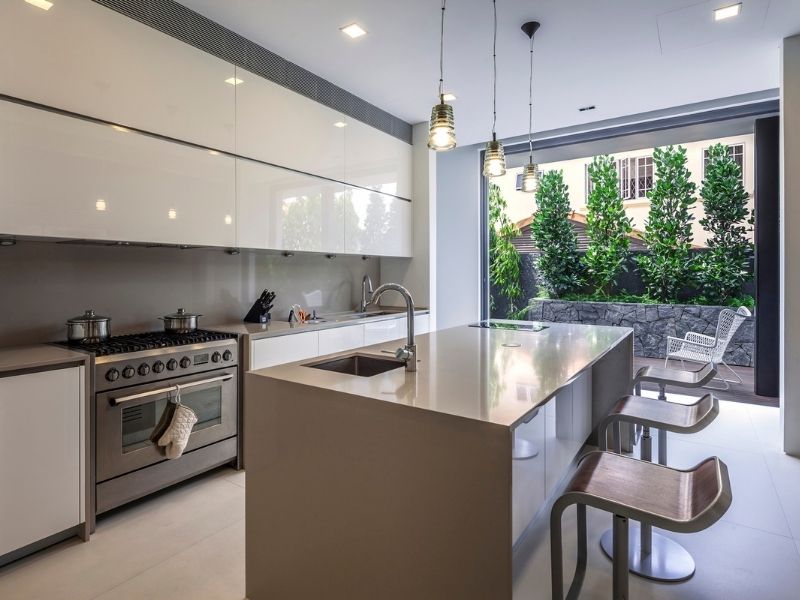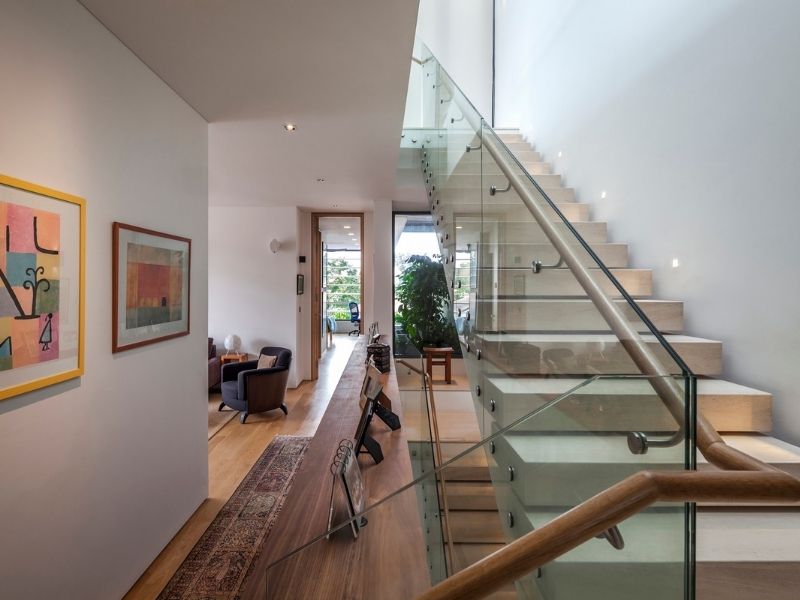 Upper Floor Area: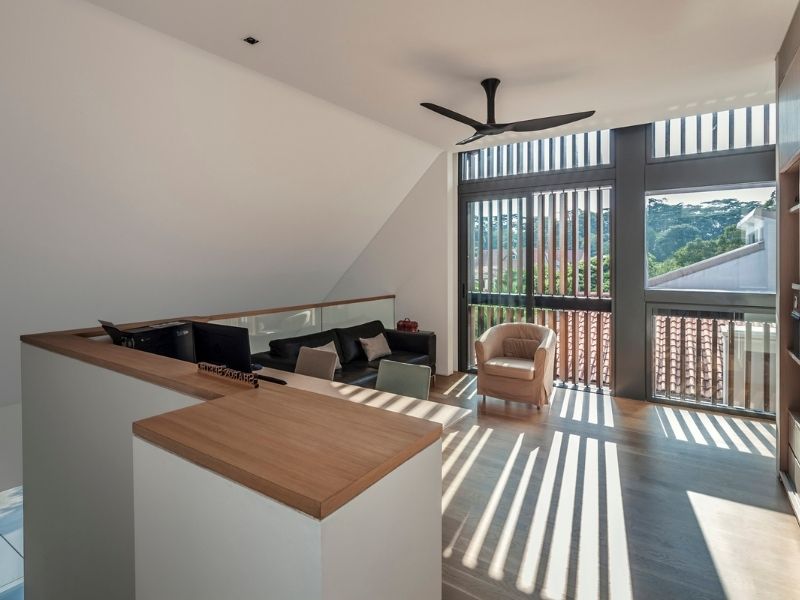 Since the structure is essentially a semi-detached house, it only has openings on three sides. Hence, the design team had to plan the layout carefully to ensure that sufficient daylight and cooling breezes are able to enter the home.
To achieve this effect, they added light and air wells between the party wall and the house. The different floors of the home are connected with a limestone staircase.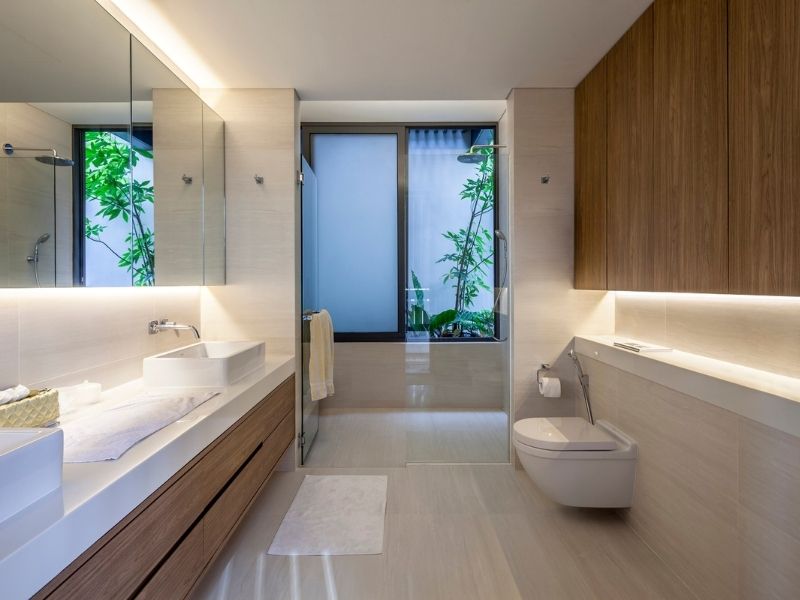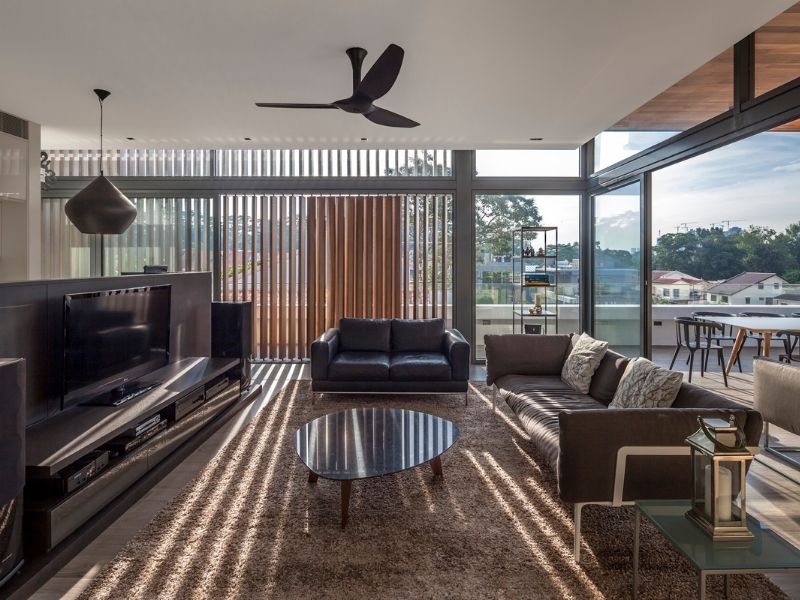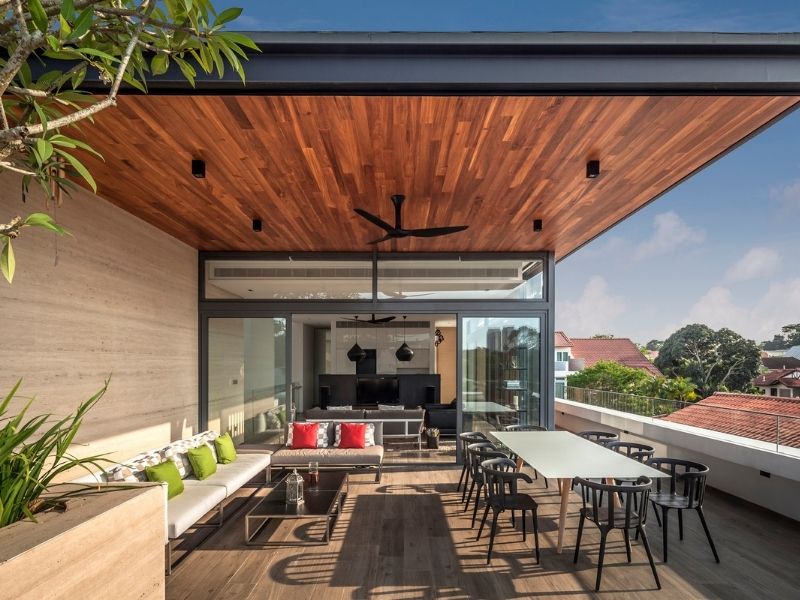 Entering the home, you'll find that the first floor has a living room, dining area, kitchen, guest room and a small kids pool. The private areas are located on the second floor, which comprises the family room, the master bedroom and another two bedrooms for the children.
Above the master bedroom, you can find the study loft which is linked to the attic living area and roof terrace. This roof terrace is the star of the house, offering gorgeous views and is the place where the owners do most of their entertaining.
Overall, the house has a very modern tropical villa decor with lots of wood and stone elements.
All images are taken from Wallflower Architecture + Design unless otherwise stated.
Interested for more amazing house designs? Check out our collection of house design articles now.