A house is not a home without the perfect finishing touches and D House by ACL Architects understand this perfectly well. With their creation, they managed to apply the magic touch to this structure and turned it into a beautiful home perfect for a growing family. Even though it is built on a relatively small plot of land, it manages to be an airy, light home that is comfy and welcoming.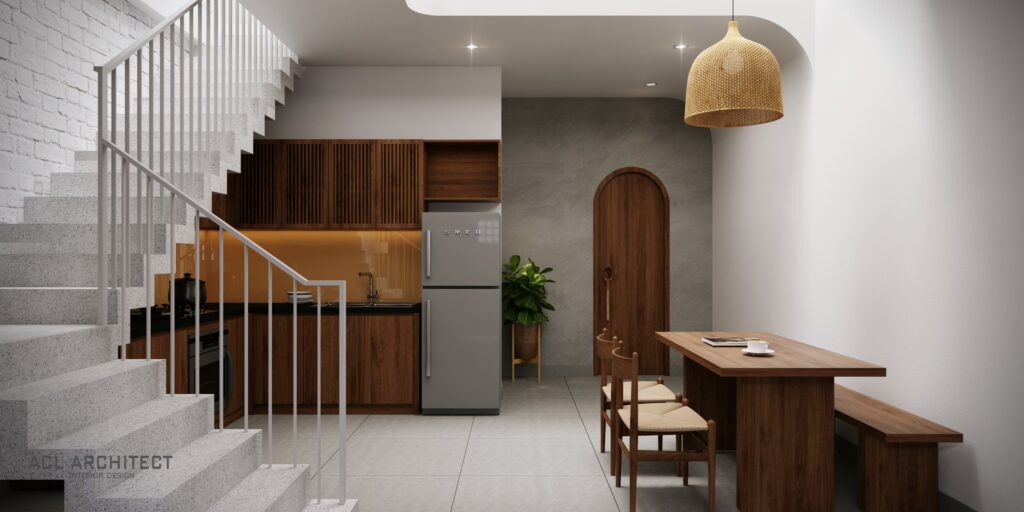 Exterior Area:
(D House by ACL Architects)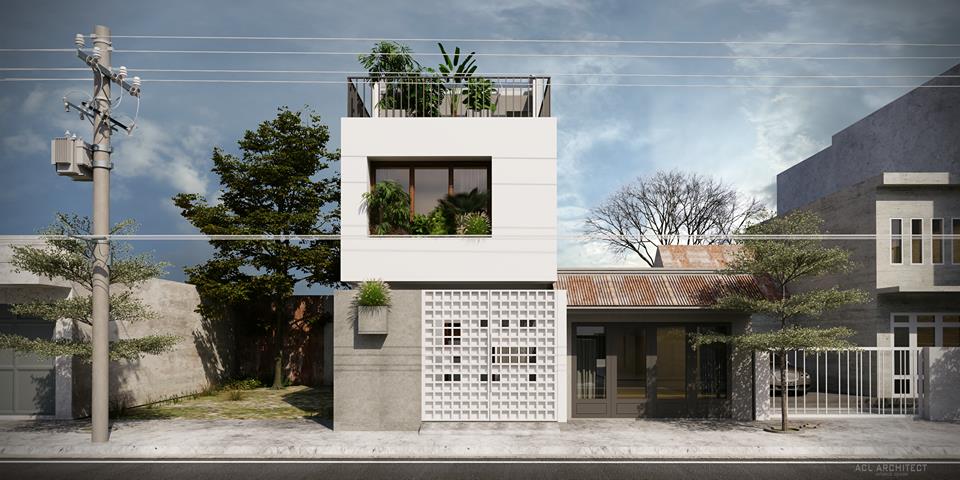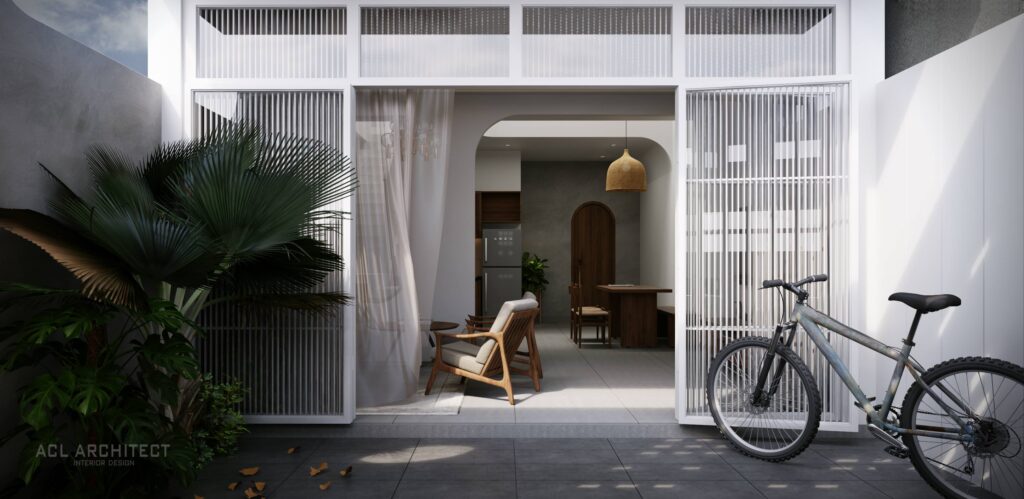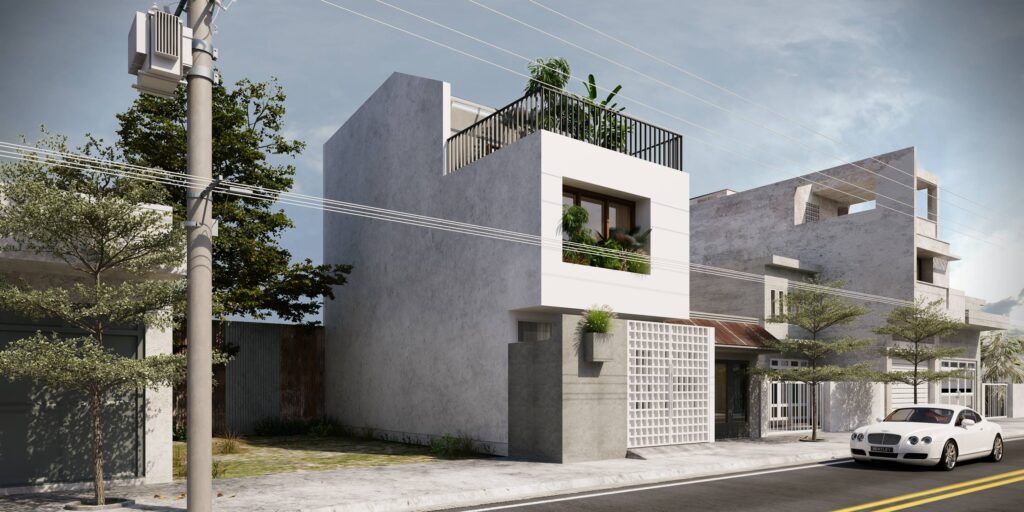 From the outside, you can see that the home is pretty well protected due to its high walls and closed in gates. There is also greenery from the house's balcony and rooftop, giving it a more homey and fresh vibe. Once you enter the gates, you can see the porch, which is tiled and has potted greenery around as well. The front entrance is a gate with metal rails that looks simple and minimalistic.
Interior Area: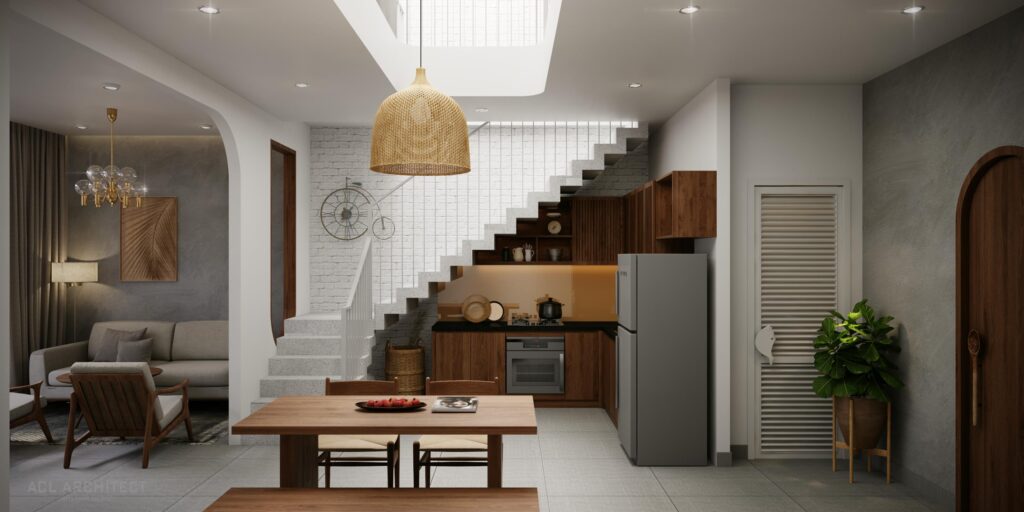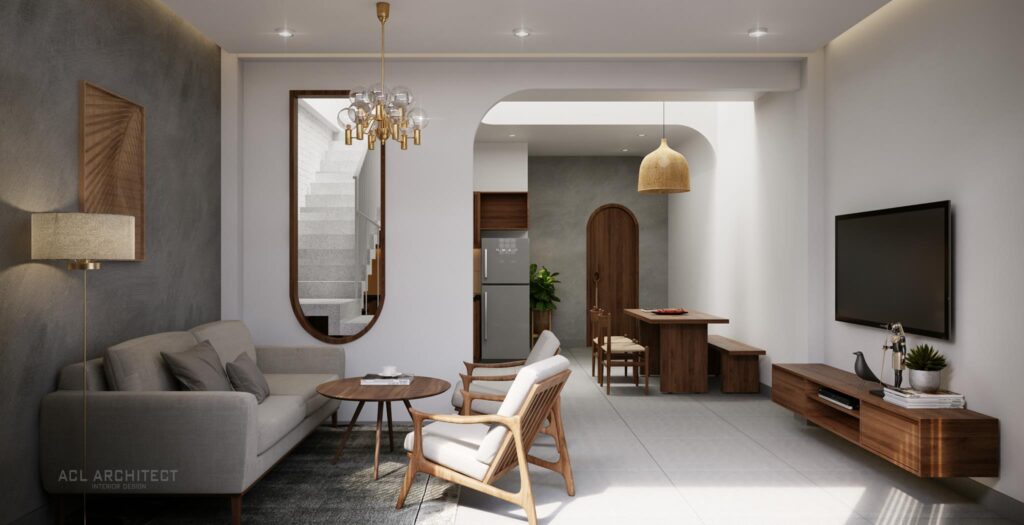 Once you're inside the house, you can see that it is really bright and airy thanks to the skylight that allows natural light and circulation to enter the home. This ensures that the house remains cool and bright at all times. This skylight is built at the staircase area and helps to maximise the use of floor space.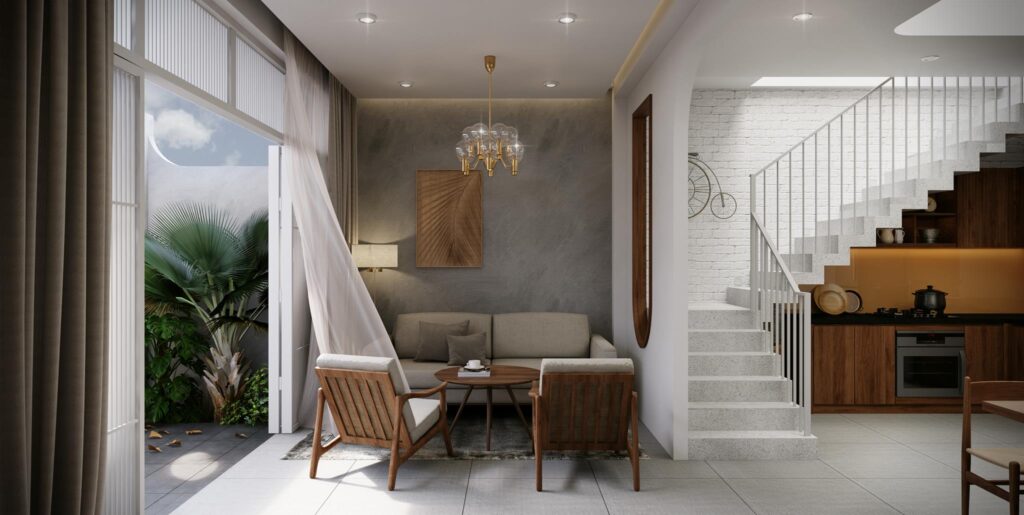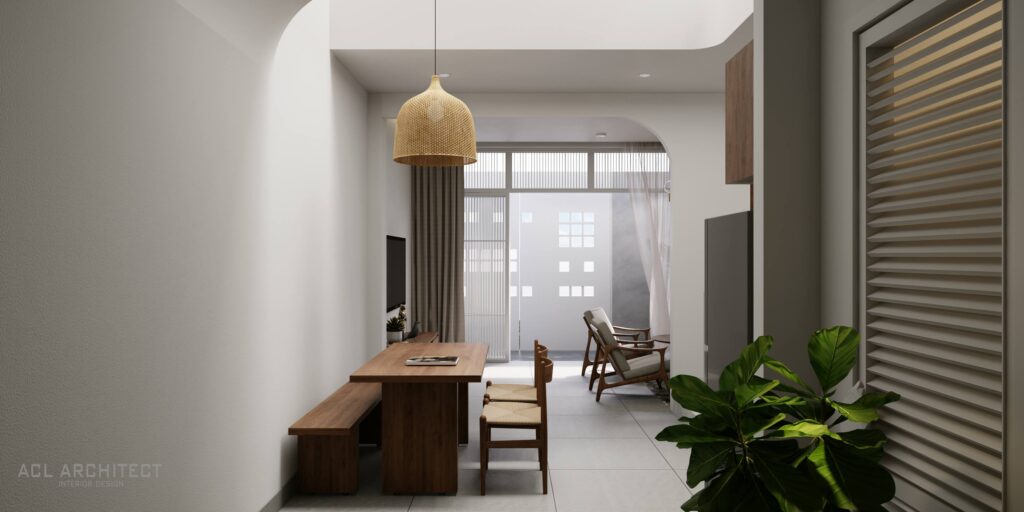 The spaces in the house are closely linked together and centralised by the skylight located in the middle of the residence. On the ground floor, the living room, kitchen and dining room is an open plan area, which is a popular trend in homes these days as it allows the rooms to stay connected. Here, the tiny but perfectly formed kitchen is located at the space under the stairs, which is a great idea to fully utilise the floor area.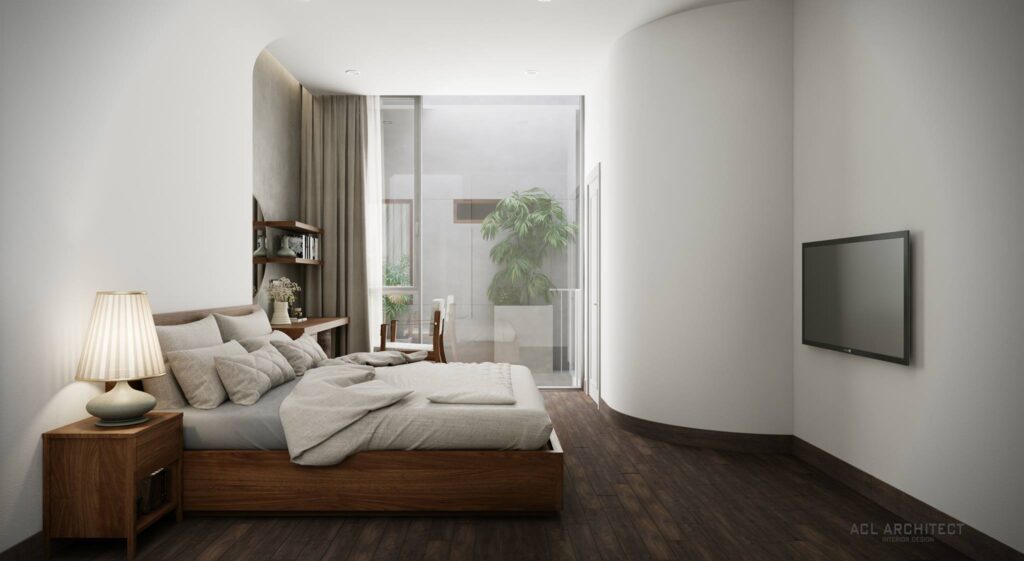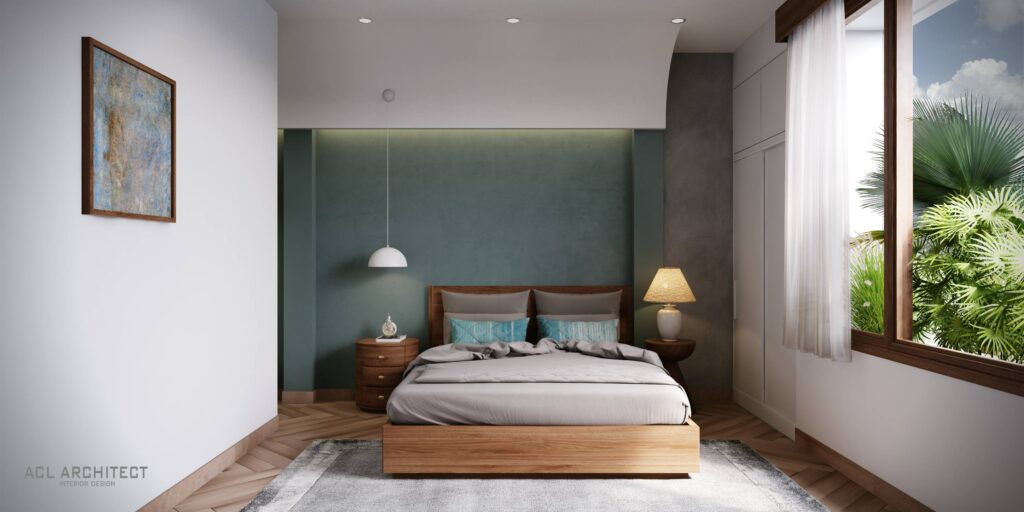 Meanwhile, the upper floor consists of private spaces such as the bedrooms. The master bedroom has a huge window that overlooks the main street and the window is framed by the leafy green plants outside. Moving further up, you will be able to access the rooftop which is a big open air area that is perfect for relaxing and some star-gazing when the mood strikes. The main interior decor theme here are the white walls and wooden elements that are simple and timeless.
All images taken from ACL Architects unless otherwise stated.
Interested for more amazing house designs? Check out our collection of house design articles now.