In a fancy old neighbourhood in the north of Bandung City where stately homes are aplenty, Long House stands out due to its modern shape that still offers plenty of comfort and style. It is truly a sanctuary away from the city's hustle and bustle, as it is surrounded by beautiful greenery and the architects, TWS & Partners, have created this wonderful home.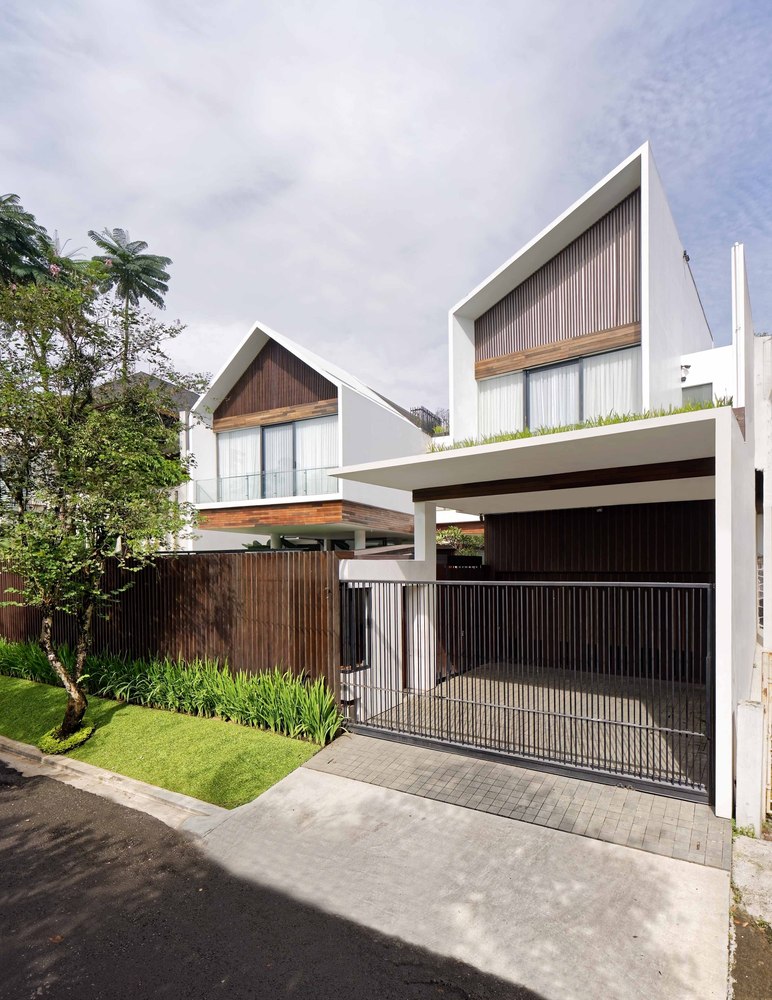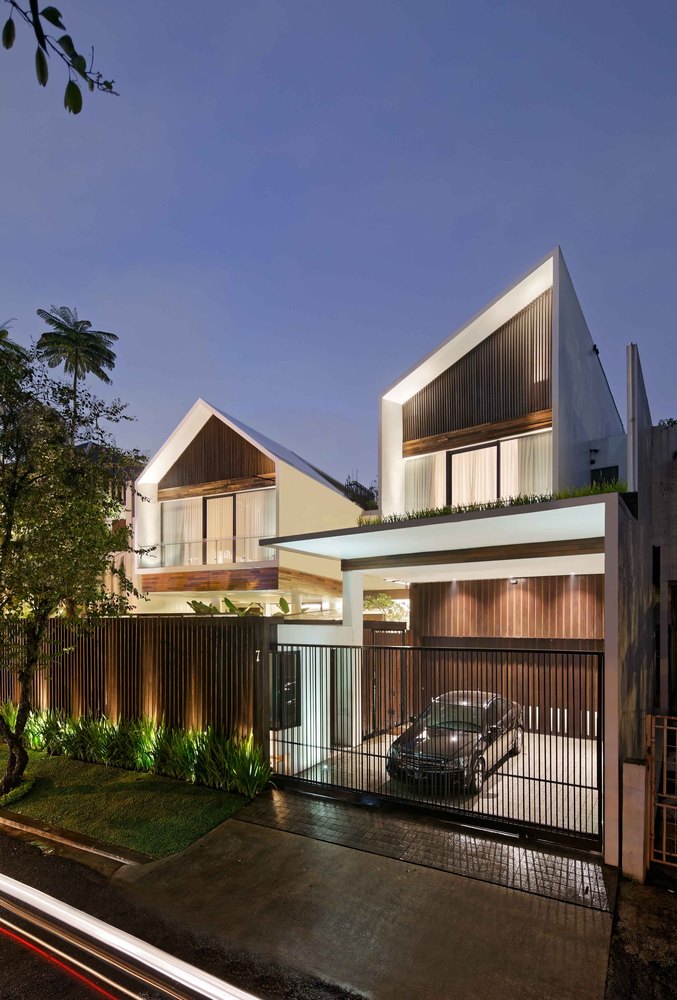 The Long House is built in an unconventional shape, as the architects wanted to maximise the amount of natural light and ensure that the residents can enjoy the views outside. Hence, the building's mass is tilted slightly to enable this to happen. They designed the residence to consist of three levels stacked together and when viewed from the top, it creates a H-shape.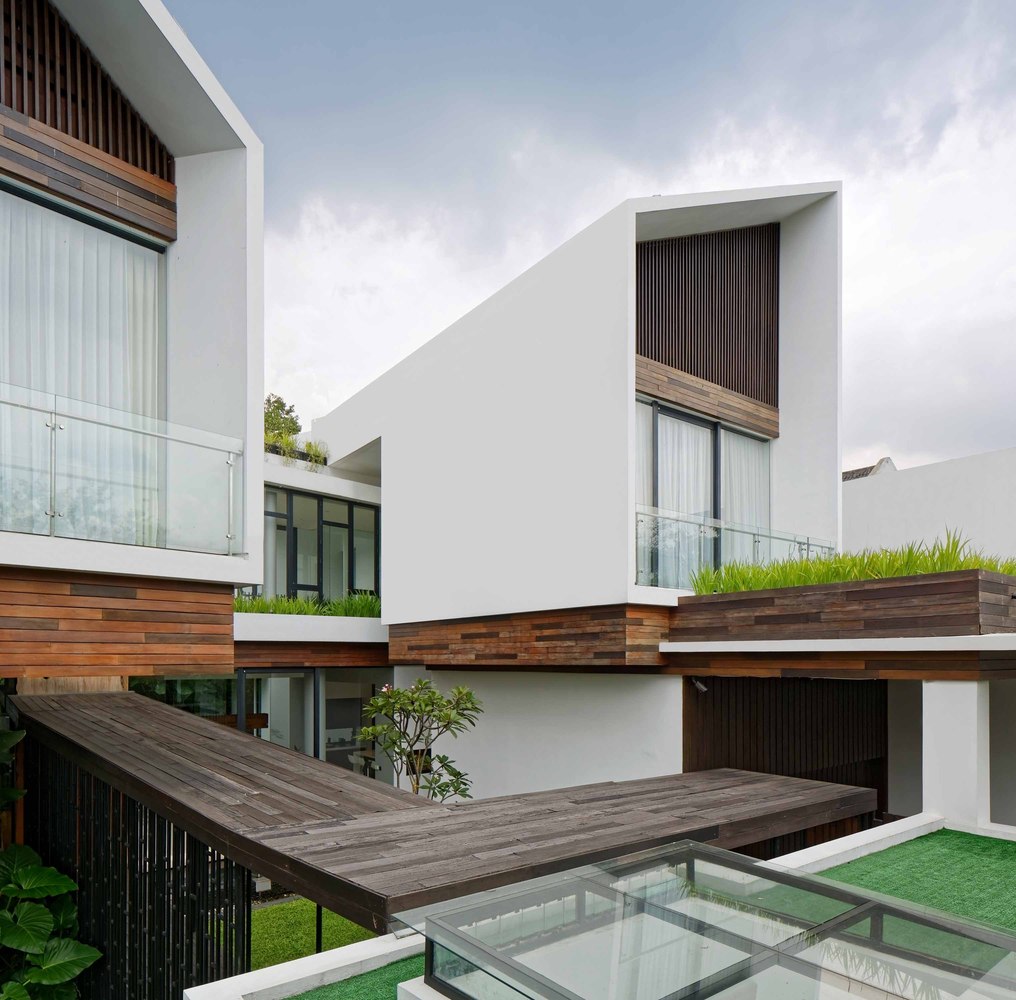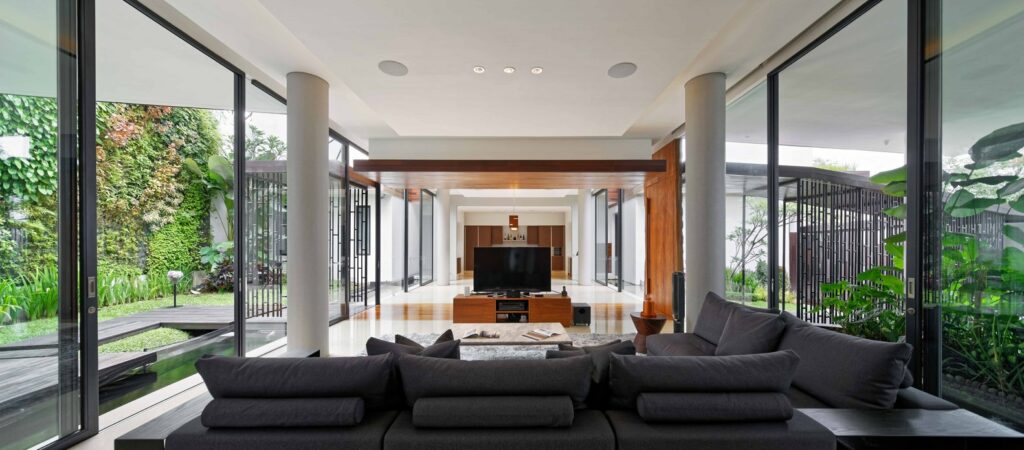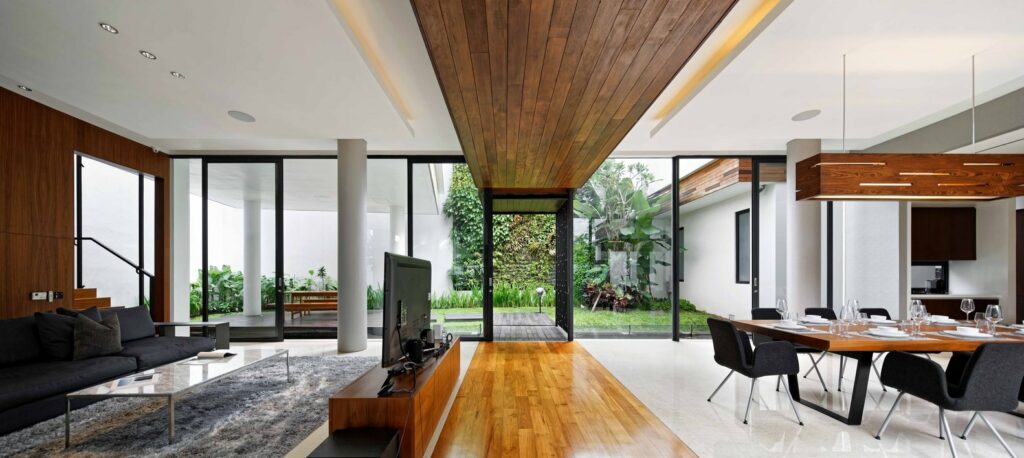 Since the home is long and horizontal, the name Long House is rather apt. In the first floor, the public areas such as the living room, dining room and dry kitchen are arranged in an open space floor plan so that it looks more spacious. The architects also decided to use reinforced glass extensively so that more natural light can enter the home and allows more unrestricted airflow in the house.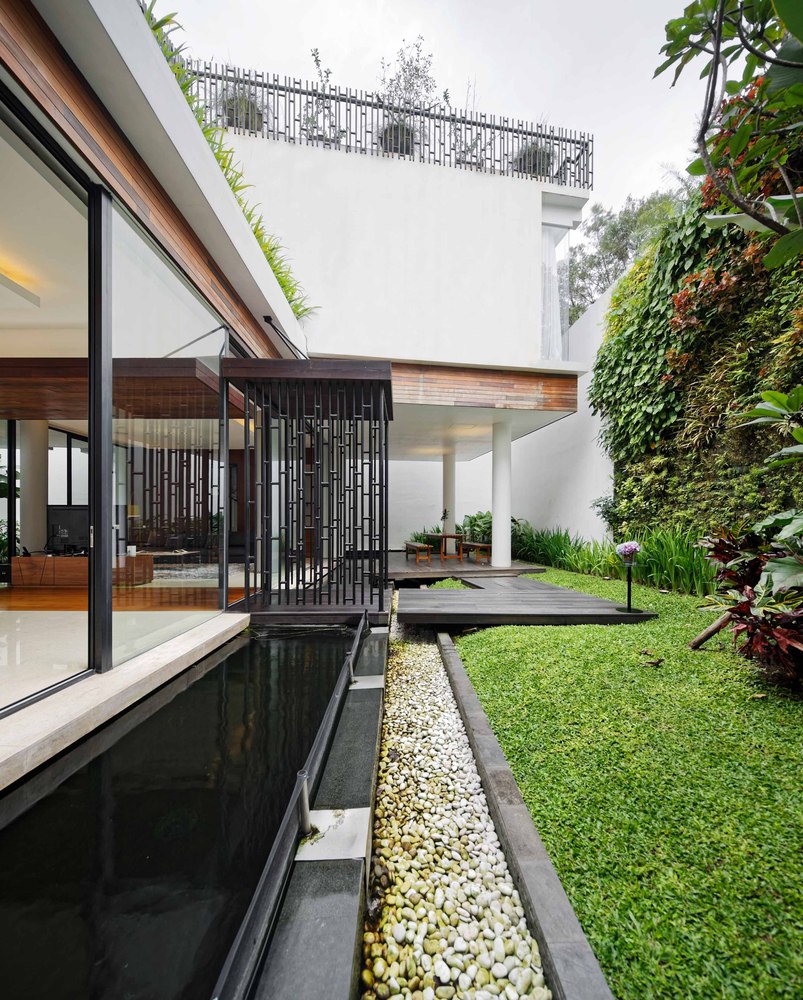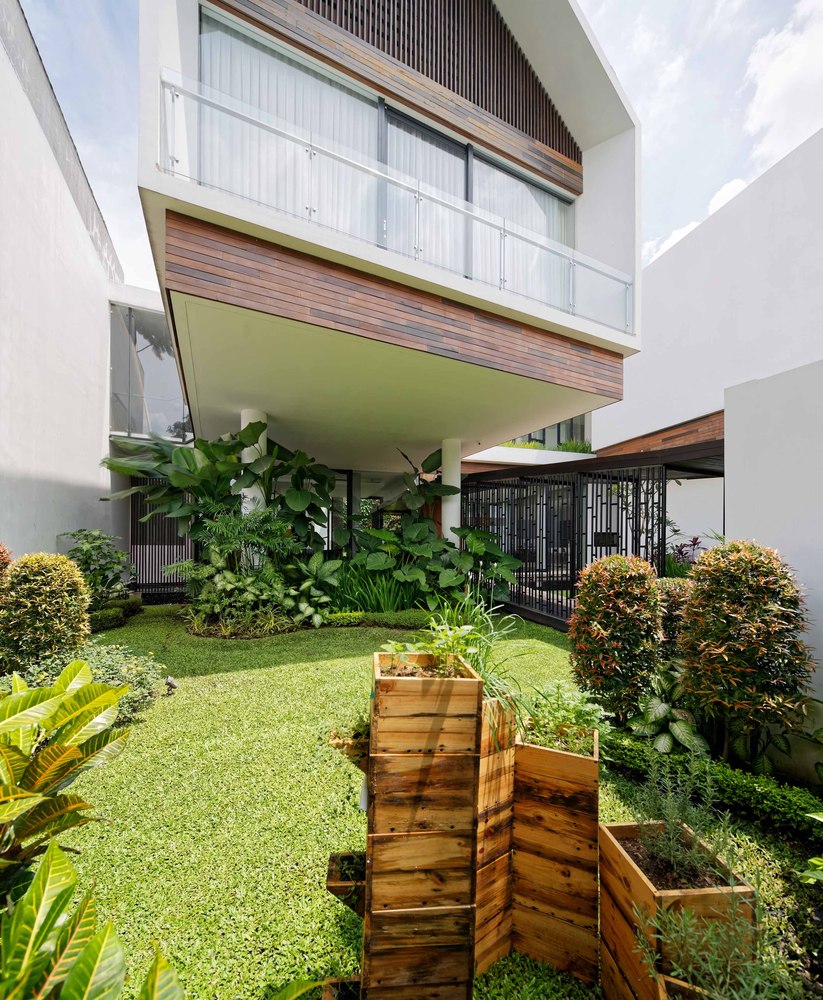 A shallow pond by the side of the living room acts as a focal point and manages to reinforce a natural cooling system to the house. Since there is so much reinforced glass, many of them are used as sliding doors and provides a large number of entrances and exits where one can enjoy the surrounding views. The gardens surrounding the house is beautifully landscaped with lots of plants.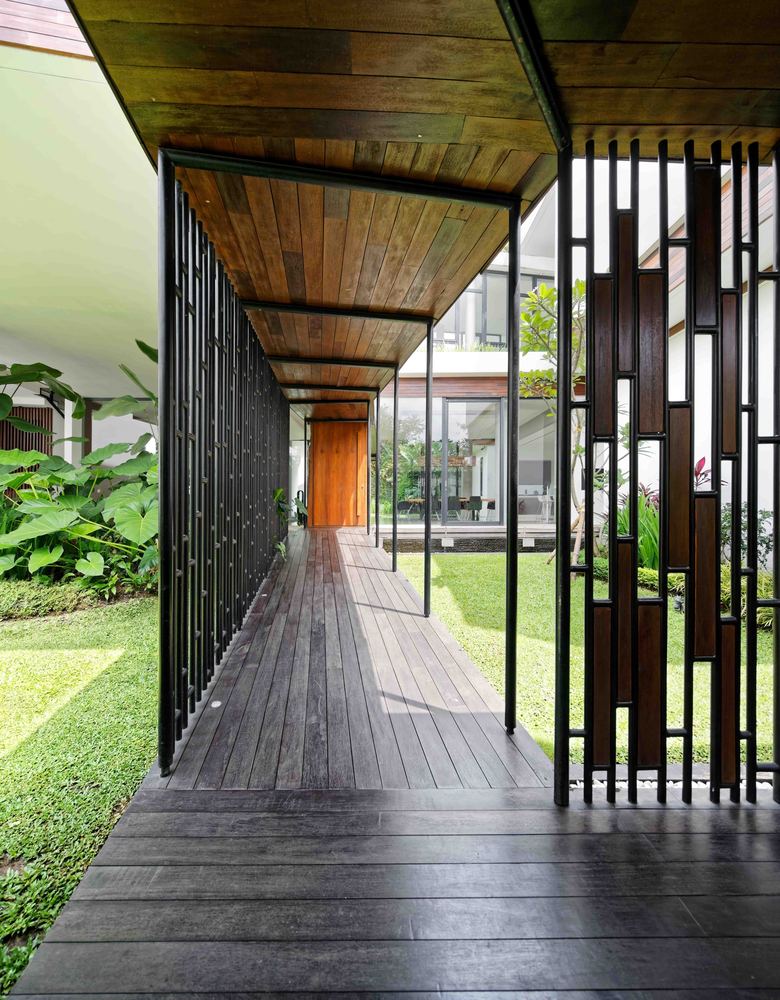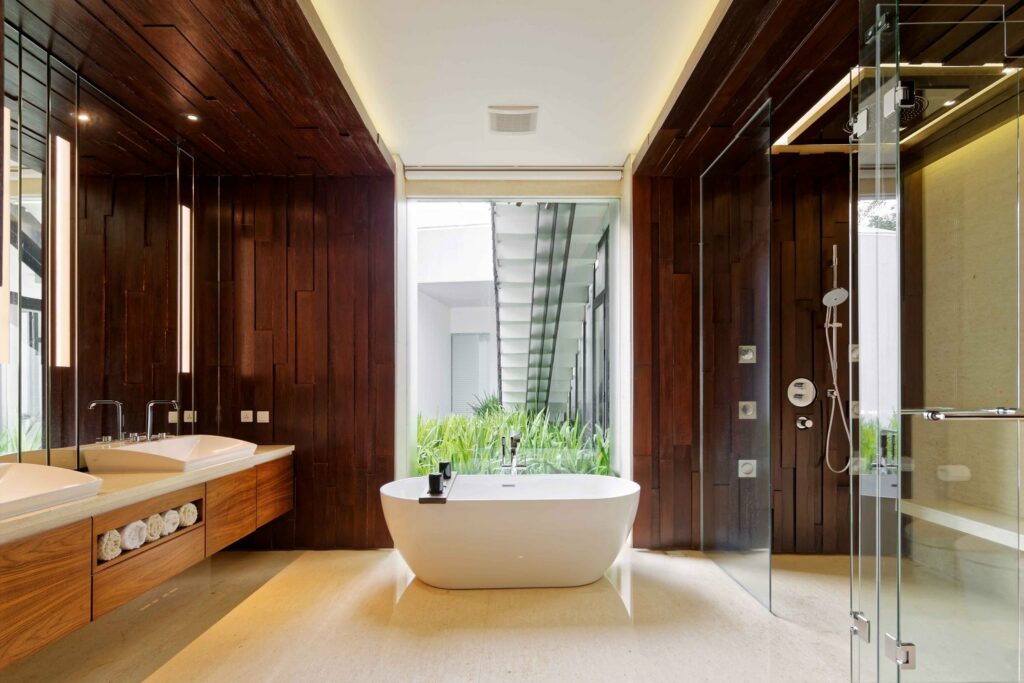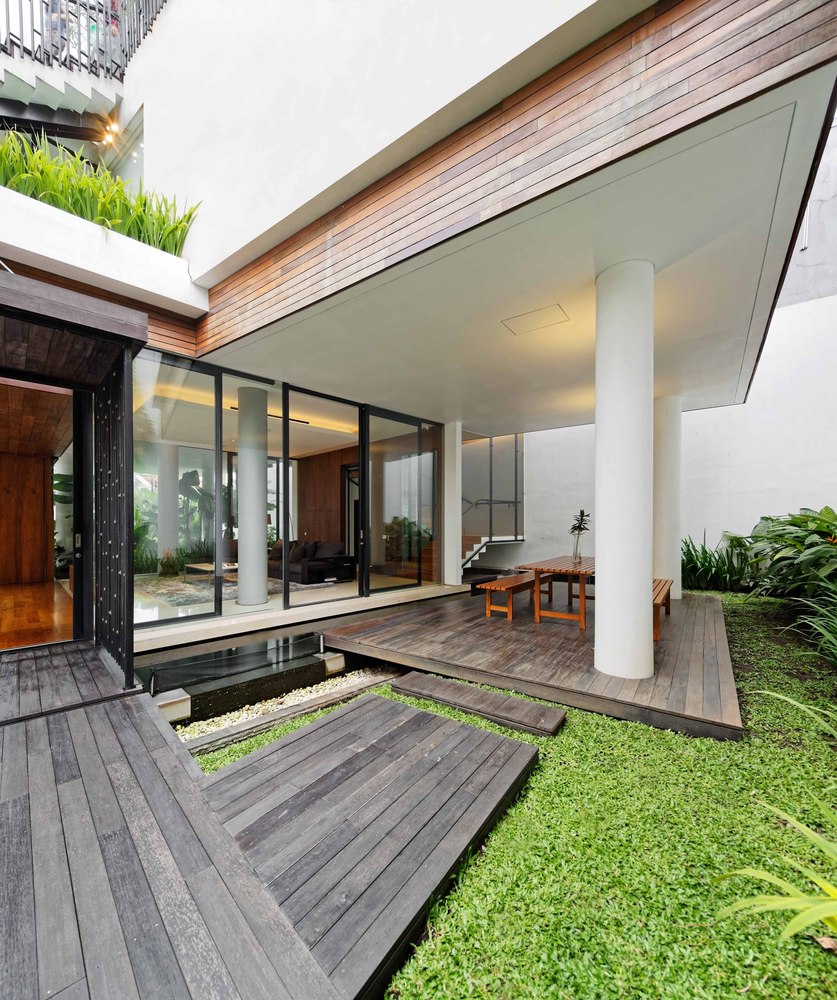 The Long House's design is inspired by nature and focuses on creating a tropical atmosphere in the interior and exterior of the home. You can see materials such as concrete and wood being used while the decor is rather simple and fuss-free. These materials also create a modern and tranquil ambience in the house.
All images are taken from TWS & Partners' website unless otherwise stated.