Couples moving in together means that there might be a lot of changes and compromises to make but when one half of them works in construction, you know that their home is going to be simply gorgeous. This Thai couple, Pear Junglin and Nont revamped an old house into a modern, airy space known as 1889 HAUS. The 1,614-square-foot apartment in Bangkok was gifted to the couple from Nont's family and the renovation process took about eight months.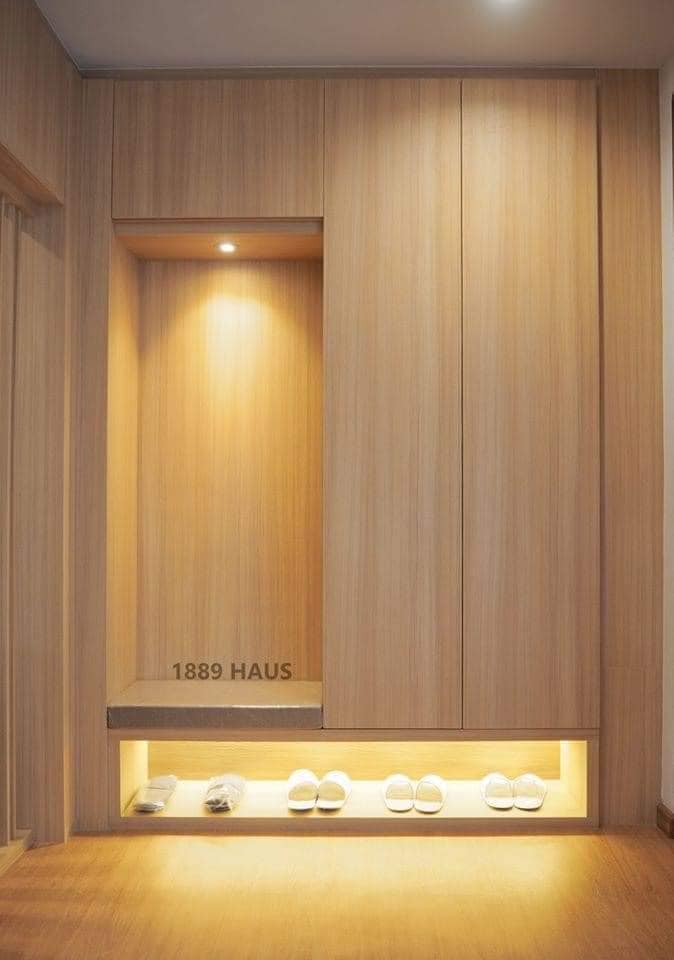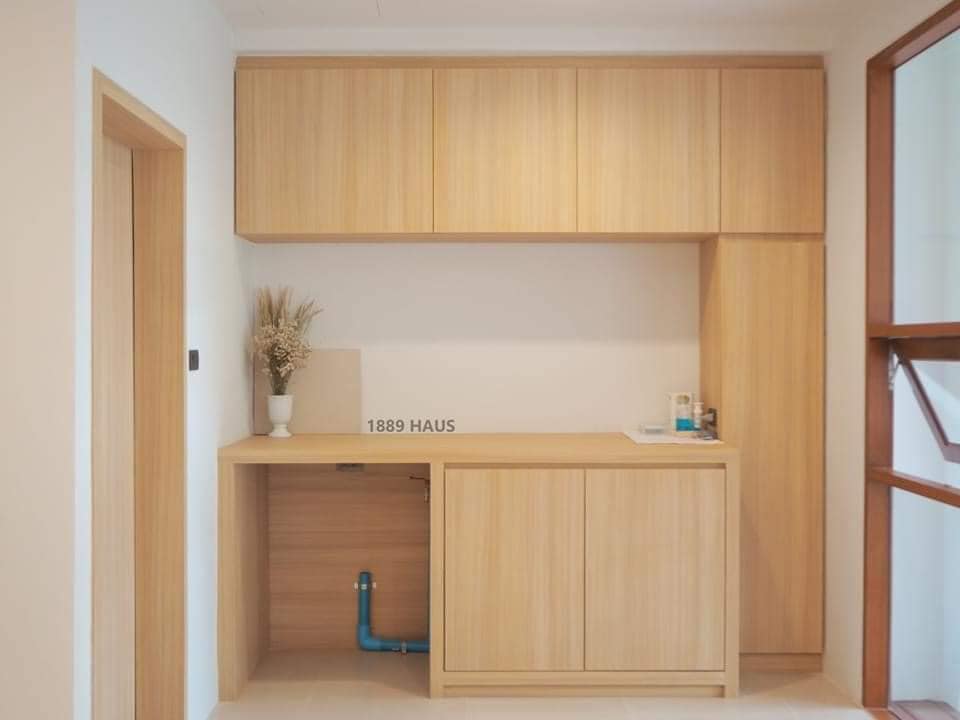 Exterior Area: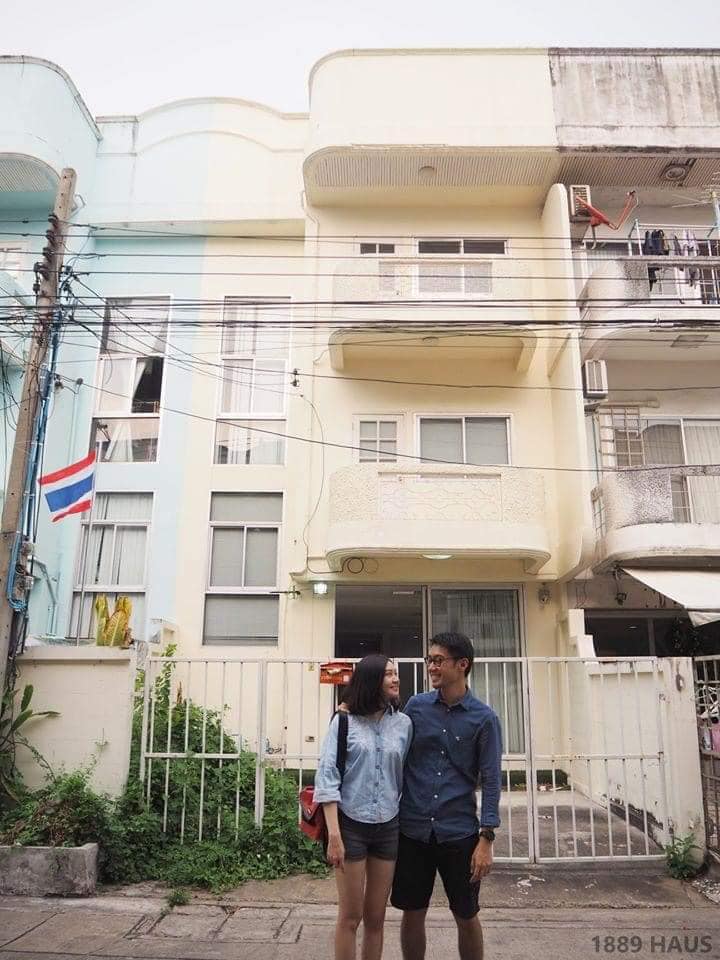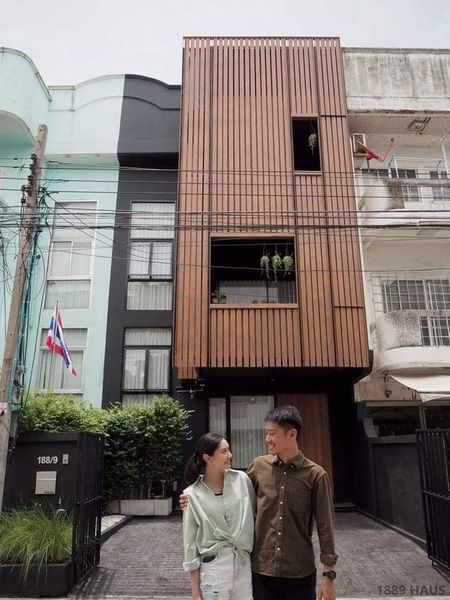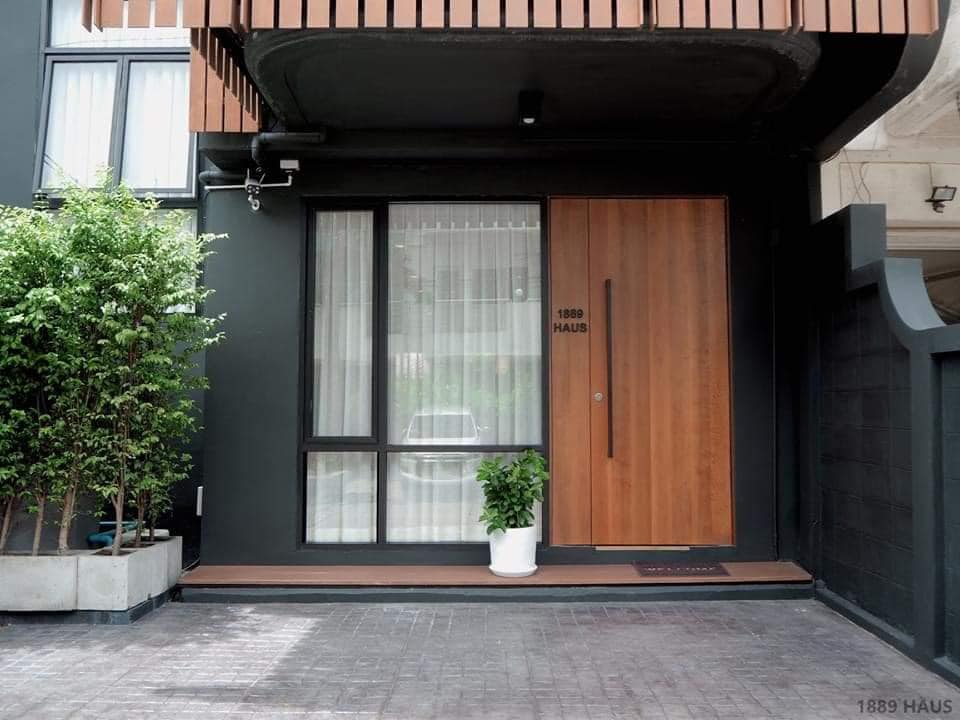 Because Nont had his own construction company, the couple decided to do everything themselves, including coming up with the concept and vision. For the facade, they decided to conceal the two balconies behind a wooden screen for a sleeker and minimalistic look. Since the house faces west, it receives a lot of heat from the sunlight. The wooden screen helps to serve as a buffer from the heat as well. In addition, the walls were repainted with more natural colours. A few potted plants also helped to liven up the facade of the house.
Interior Area: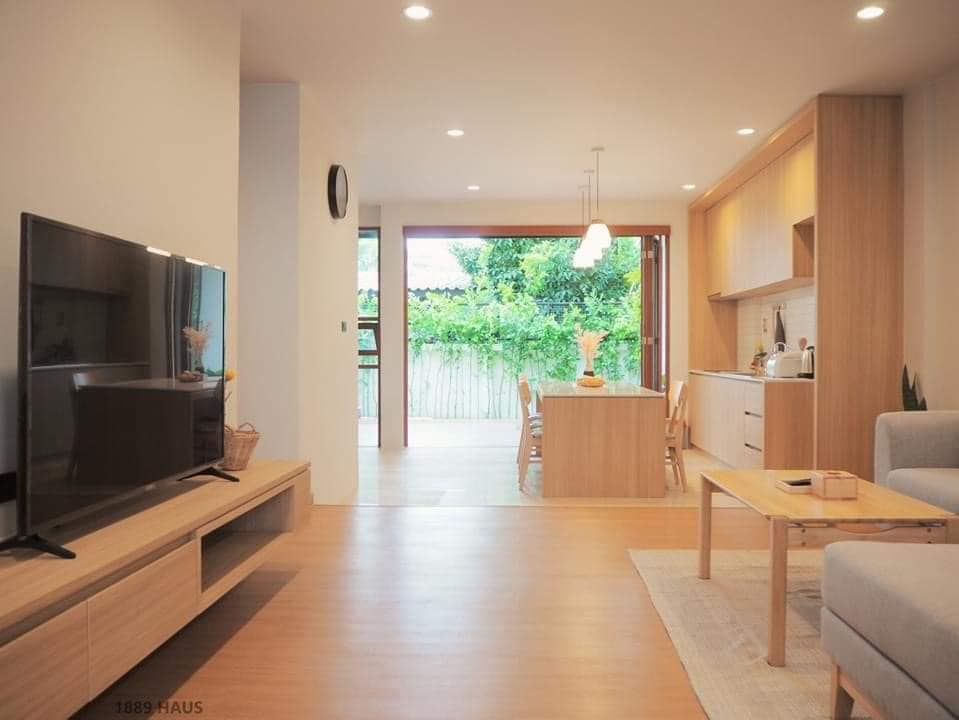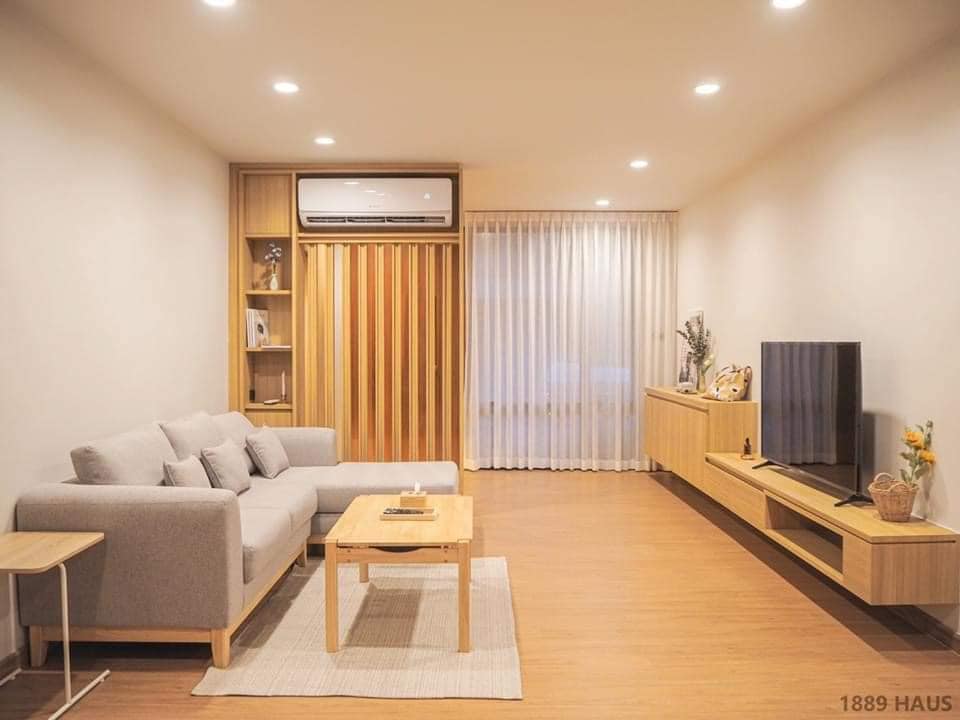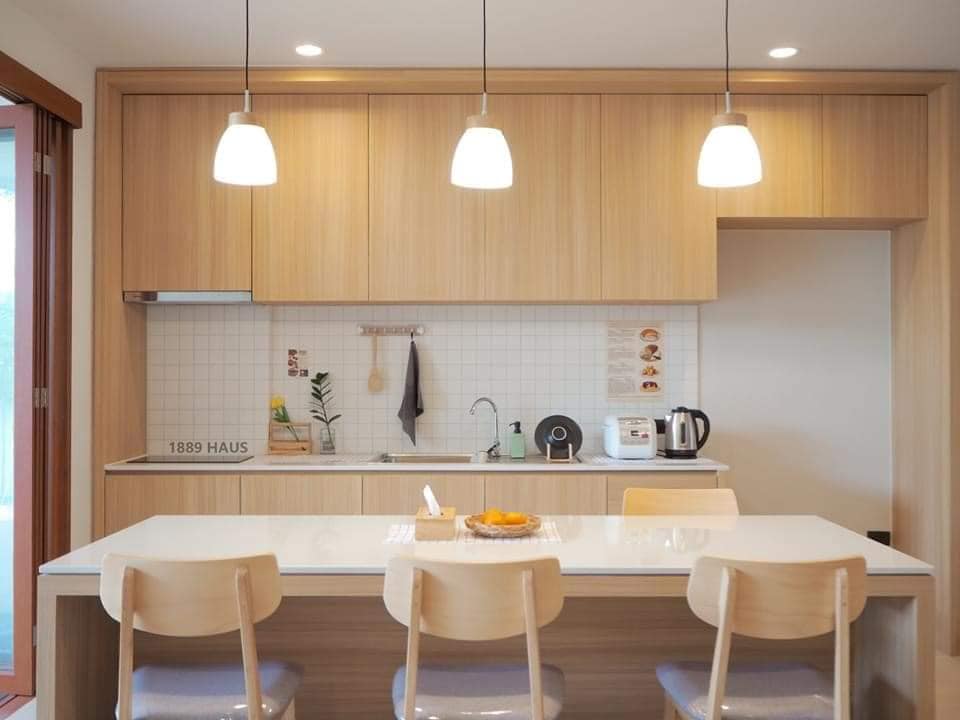 The couple wanted to open up the dark and dingy home; so they knocked down two walls in order to create more natural light sources and ventilation. The wall between the backyard and living room was torn down; to create one big space that is perfect for air and light to enter. On the second floor, vinyl was used as the flooring as it was simple to install; and came in many colours.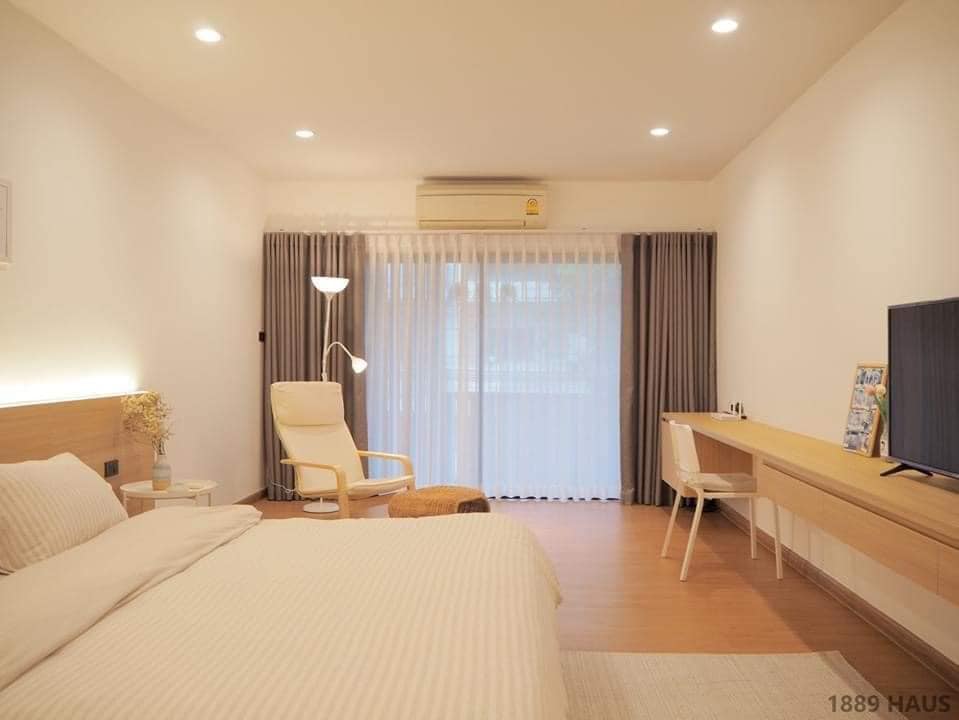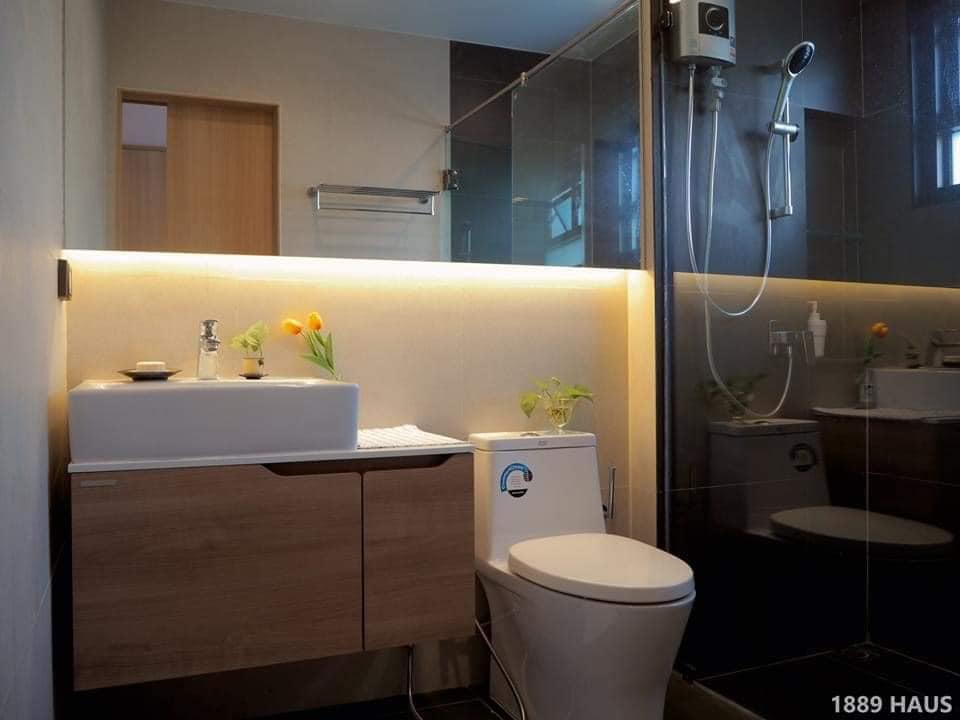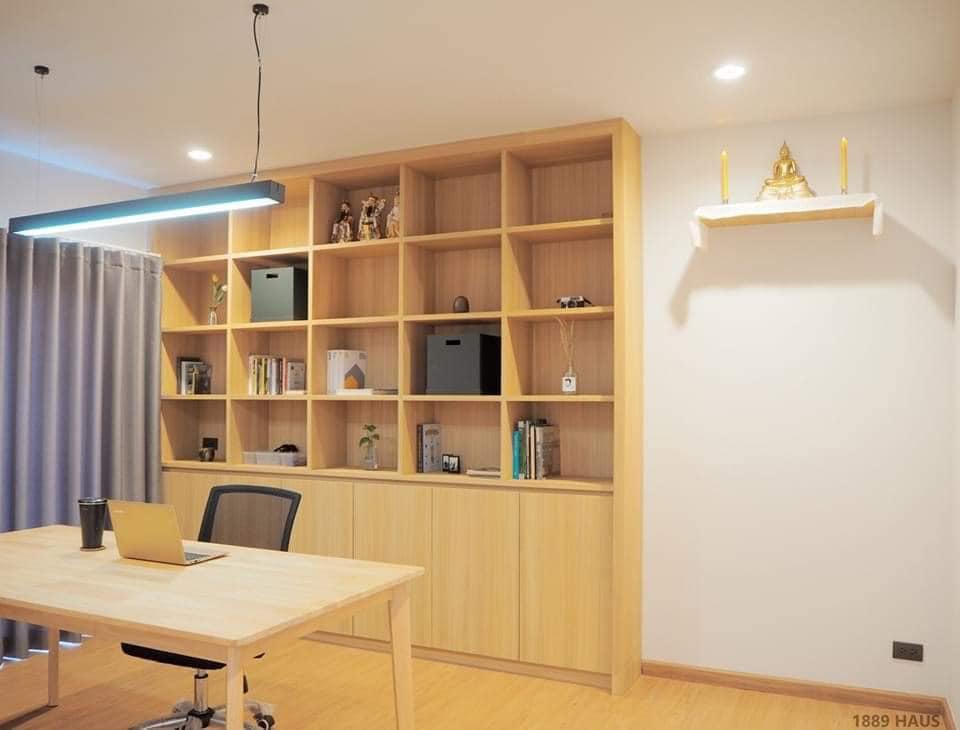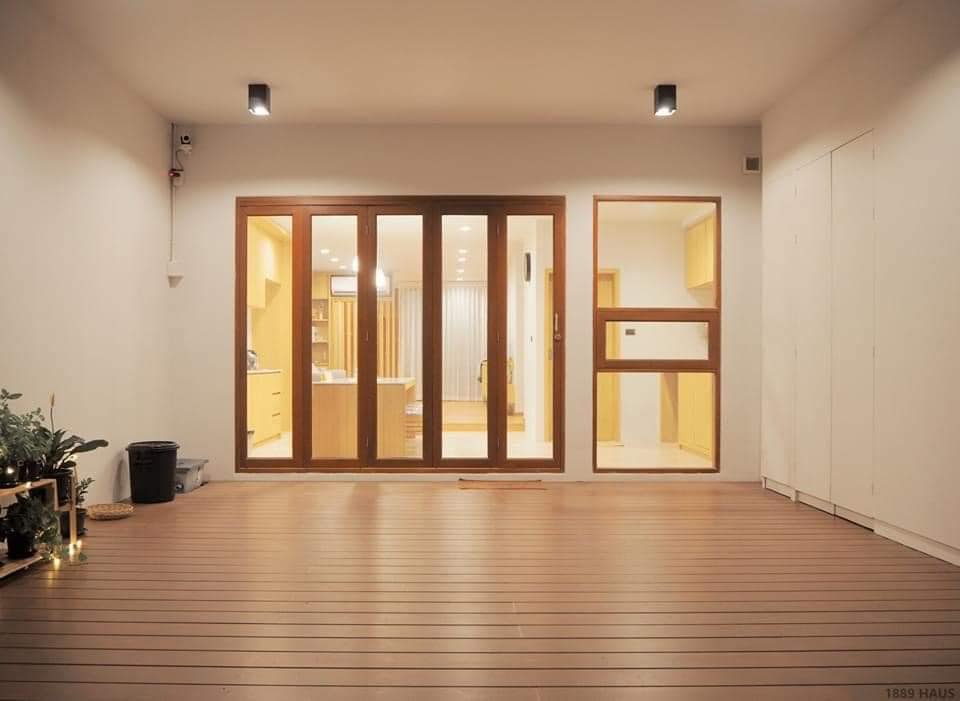 As for the third floor, it was transformed into a big office space that was bright and airy. A massive shelving unit allowed the couple, who works from home, to share the space easily. The backyard was overgrown and looked rather uninviting but thanks to the addition of a new wooden floor, folding glass doors and warm light fixtures; it is a relaxing space. Since both of them prefer a minimalistic style, the interiors are mainly white and they use lots of wooden elements for a simple, homey look.
All images taken from Official Space Co. Ltd unless otherwise stated.
Interested for more amazing house designs? Check out our collection of house design articles now.