Mealtimes are very important for some families, as the saying goes, "A family that eats together stays together" and this is true even in this day and age. Many people believe that mealtime is a time for bonding especially for Family Values by HYLA Architects and this is when everyone should gather together to partake in yummy food as well as to strengthen their ties.
Exterior Area:
(Family Values by HYLA Architects)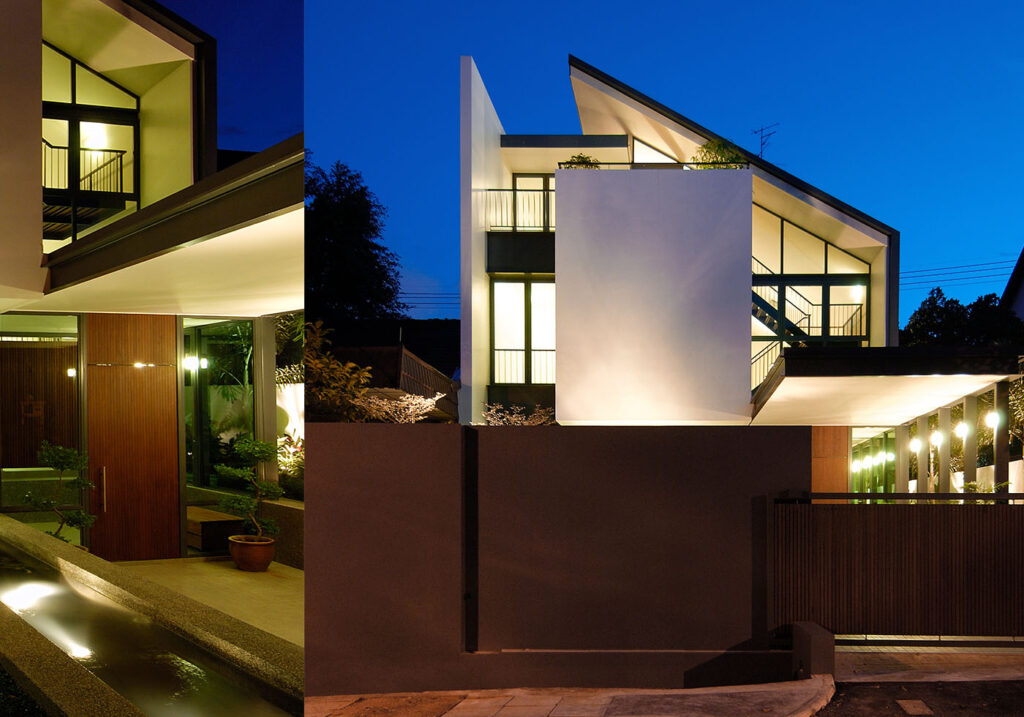 Now, this double-storey semi-detached house located on Thomson Ridge in Singapore is a very homey and welcoming place that reflects the owner's beliefs. The project is known as Family Values and is designed by Hyla Architects according to the owner's briefs of strongly believing that the heart of the home should be the dining area and kitchen.
Interior Area:
The owner told the designers that they strongly believe that family togetherness is very important; and wanted them to take this into consideration when designing the house. Hence, the architects decided to go for a more unconventional method; by placing the dining area and kitchen on the second floor. They also made it double volume so that it is more spacious and airy, as it is an important family area.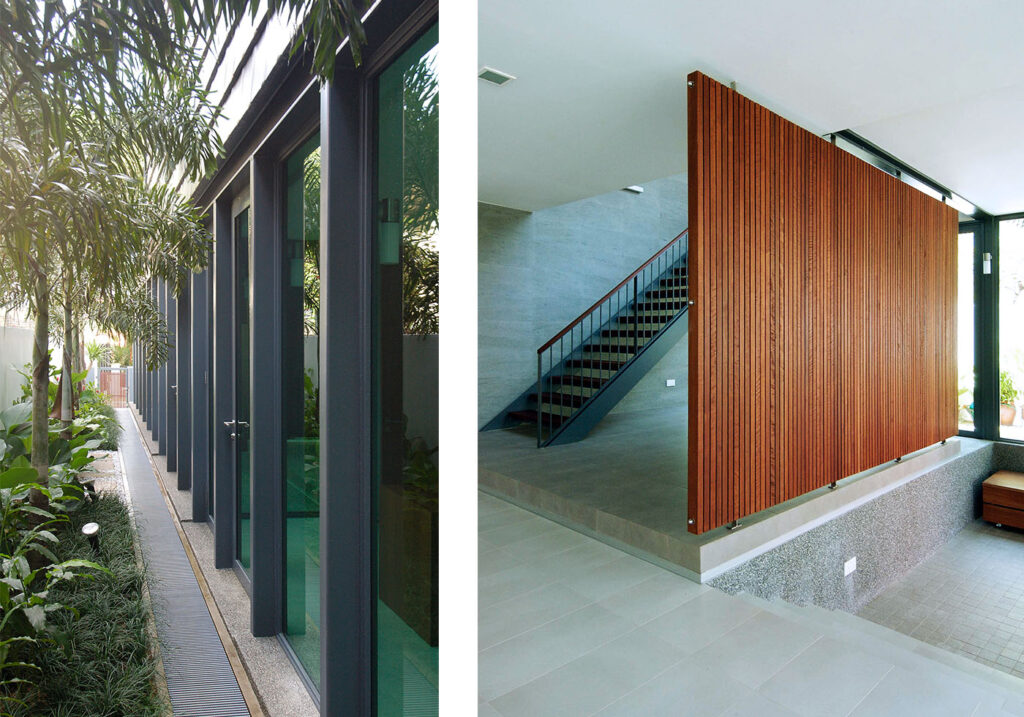 Since it plays such a major part in the home, it is visually linked to all three levels; but from the first level, visitors who enter the house cannot see it, which makes it more private. This clever move ensures that there is visual transparency linking the house; but privacy is still an essential factor that must be taken into consideration.
That is also partly why the architects decided to make a stronger private facade for the owners; by constructing a blank wall that faces the street. This ensures that the owners have more security away from prying eyes; but allows filtered light to enter the interior spaces for a bright and airy feel.
All images are taken from Hyla Architects' website unless otherwise stated.
Interested for more amazing house designs? Check out our collection of house design articles now.