Painting your walls is an easy and cost effective way of spicing up a stark and sterile place but many people tend to think that paints are boring. That's where you are mistaken because with the advancement of technology, even paint has evolved into a beautiful medium to create a work of art.
However, you may be wondering how does this work in real life? Don't worry because we're here to help you every step of the way! Let us show you how to create artistic and exquisite artwork on your walls that is uniquely yours.
Together with Winston See, an architect who is the finalist from The Apartment Season 5, guide you into making the most beautiful walls with Dulux Ambiance ColourMotion Special Effects Paint.  This paint is meant to give your walls a breath of new life by producing a shimmering effect that emulates the most luminous brilliance of colours. This means that it will create a dual effect that is especially captivating because it will look like a different colour from each angle. Your walls will never be boring anymore because the paint produces a unique look from every angle.
Let's get started!
1. Prepare the Necessary Tools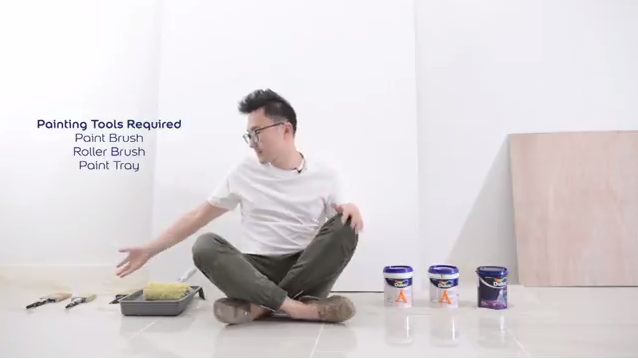 It is imperative that you have all the essential tools at hand before you start your DIY project so that you won't be left in the lurch when you need a particular item. Usually the basic painting tools such as paint brush, roller brush and a paint tray is sufficient. You may need a bucket at the end of your painting session to clean your tools.
2. Choose Base Coats of Paints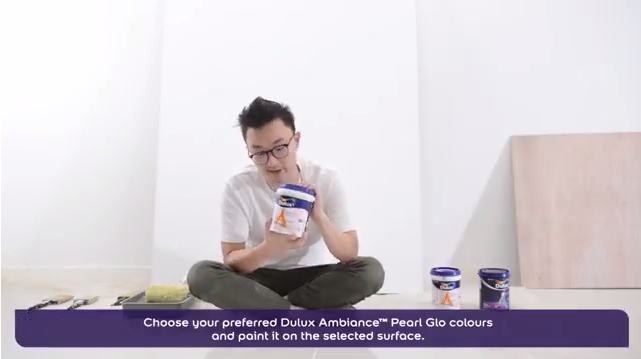 You will need to select the colours you prefer to paint on the surface of the wall.  It is recommended that you use one coat of Dulux sealer, two coats of Dulux Ambiance Pearl Glo followed by one coat of Dulux Ambiance ColourMotion paint.
Pro tip: Winston chose from the range of Dulux Ambiance Pearl Glo paints to maximise the gorgeous effects of the ColourMotion paint.
3. Prepare the Surface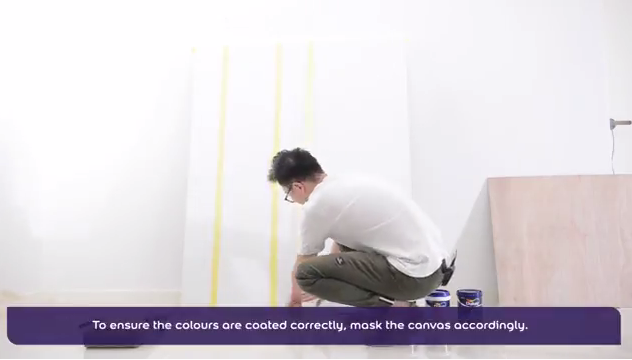 If you are feeling artistic, you can be like Winston and make a pattern of vertical stripes out of masking tape. Let your creative juices flow! Otherwise, you can start by making sure the surface is clean and dry. Then, start rolling on one coat of Dulux sealer and let it dry fully before moving on the the next step.
4. Paint on Two Coats of Dulux Ambiance Pearl Glo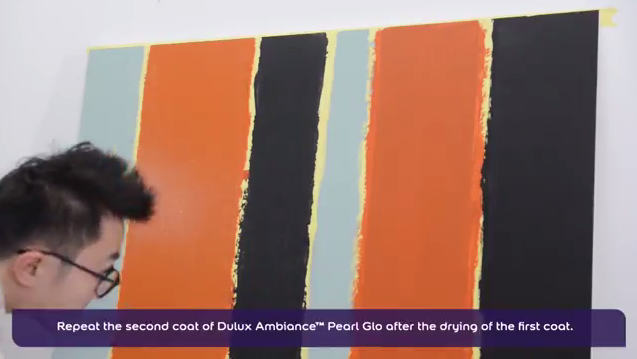 With the colours that you have selected just now, paint on two coats on the surface to make sure that the colour is even. For bigger surfaces, it is recommended that you use a roller brush while for smaller surfaces, use the paint brush for better control. Once the surface is dry, you can paint on the second coat of Dulux Ambiance Pearl Glo.
Pro tip: Always remember to stir your paint thoroughly before using it so that the colours will come out nice and even. Don't be too impatient to get on with your painting because you must leave each coat to dry for at least four hours. Nobody likes drippy paint, right?
5. Paint on One Coat of Dulux Ambiance ColourMotion paint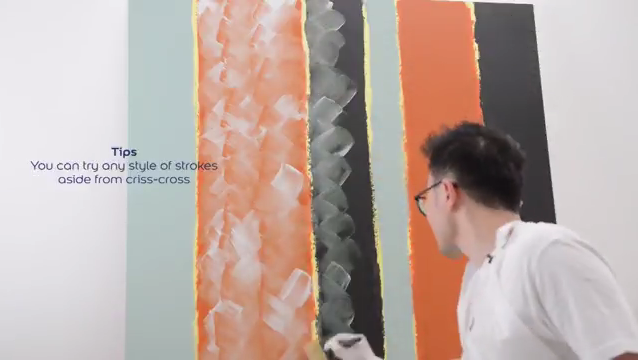 This special finishing paint is a white colour paint that is used to produce a cinematic flow of colour variation on your walls. For the best effect, it is suggested that you apply the paint on using a random criss-cross method to bring out the uniqueness of this awesome special effect paint.
If your inner artist is itching to be unleashed then you can also explore other painting strokes using this luminous paint. After all, the sky's the limit when it comes to creativity.
However, before you start painting, always make an effort to stir the paint before applying it to ensure that you can utilise the paint fully. You should also use only one coat of Dulux Ambiance ColourMotion paint. Leave the paint on to work its magic for that dual effect and come back to check in another four to six hours.
6. Sit Back and Admire Your Handiwork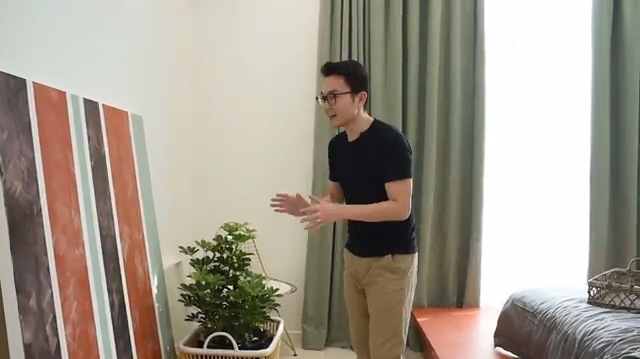 Now, all you have to do is relax and enjoy looking at the beautiful masterpiece you have created. It's super mesmerising as the luminous brilliance of the glimmering Dulux Ambiance ColourMotion paint has that dual effect that changes the colour tones of your base paint for a different look from different angles.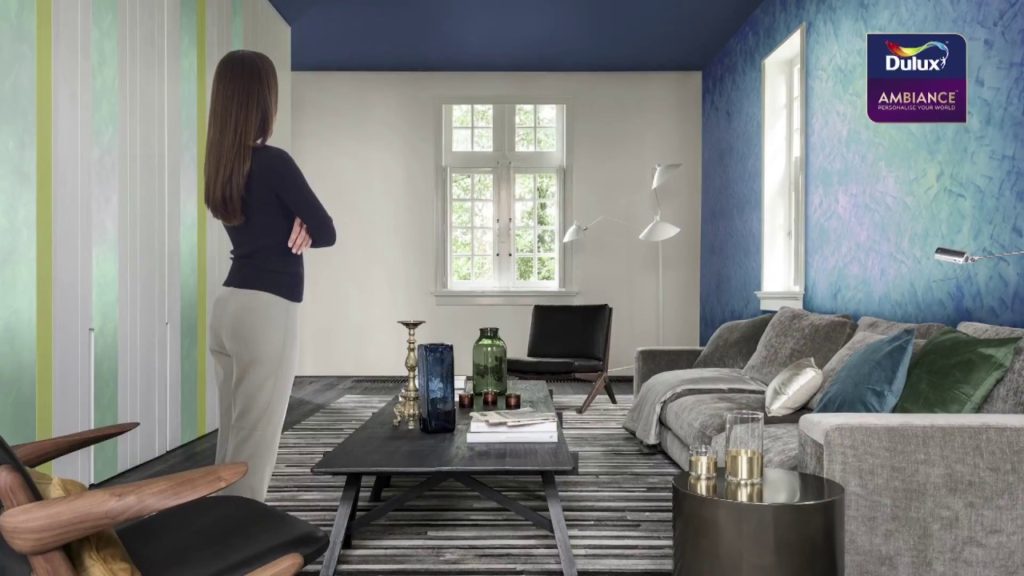 Besides, this paint can also be used for various other purposes such as creating a piece of artwork on canvas or even to update a tired piece of furniture. It's not just for your walls! Of course, it is worthwhile to note that you should definitely complement the rest of your room's decor with fixtures and fittings that can make your artistic walls look even better.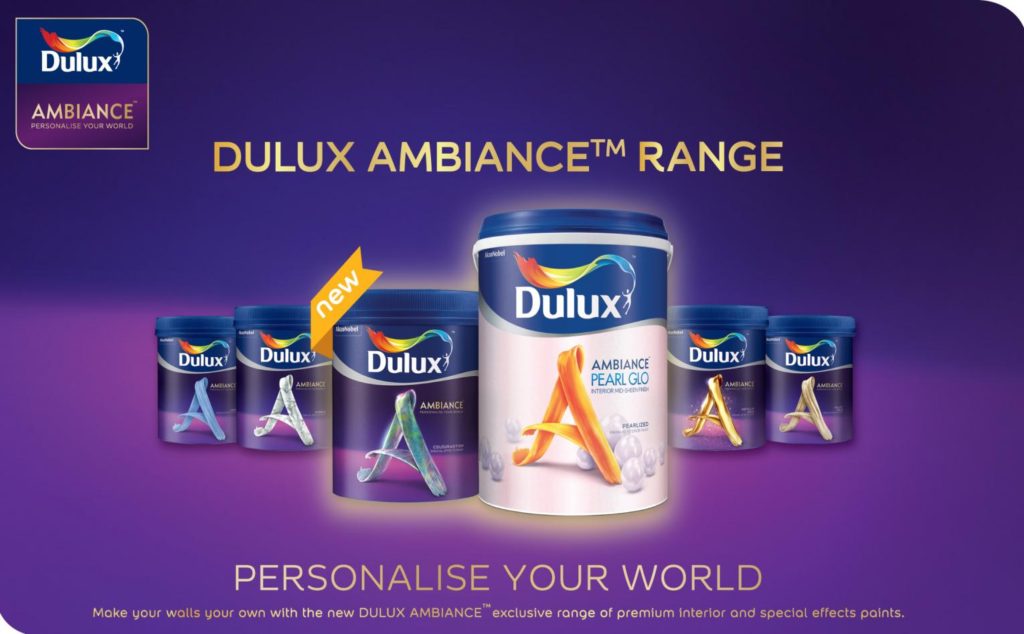 Are you impressed yet? If you think that the Dulux Ambiance ColourMotion paint is not up your alley, don't worry because the Dulux Ambiance Product Range has a variety of special effects paints for you to choose from. From ColourMotion, Metallic, Velvet, Linen to Marble, you will definitely be spoiled for choice.
For more information, plaese visit Dulux website or check out their Facebook for more cool painting inspiration.
Happy painting!