Even the chicest looking homes often have one place that is overlooked, and that is the bathroom. Is the bathroom the least attractive space in your home? Did you realize that this is the first place that you step into once you wake up and the last one you visit before going to bed? So, why not make your bathroom an inviting space? Why not create a cozy haven that would be relaxing at night and refreshing in the morning?
Creating a 5-star hotel like bathroom doesn't have to be expensive after all. All it takes is a few small changes and some out of the box ideas.
Go extravagant on the mirrors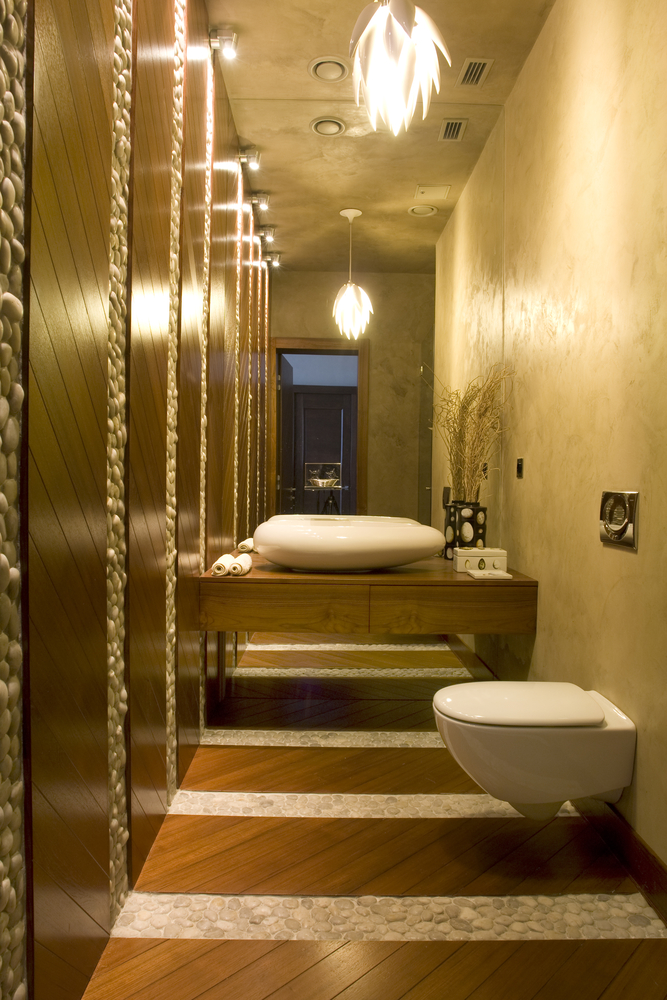 Mirrors are functional décor elements that have never gone out of style. As clichéd as it might sound, adding large mirrors is going to open up your space and make your bathroom look spacious. Have you noticed how most of the luxury bathrooms feature full-length mirrors on primary walls? This is a style to steal for your bathrooms. Besides the size of the mirror itself, the way you decorate them also has a role to play. For the minimalists, cleaner lines without frames might be a simple choice. Adding frames that suit the theme that you have finalized for your bathroom is another way to do it. Dare to go different – try some vintage wood frames or even Moroccan framed mirrors for some extra grandeur.
Lighting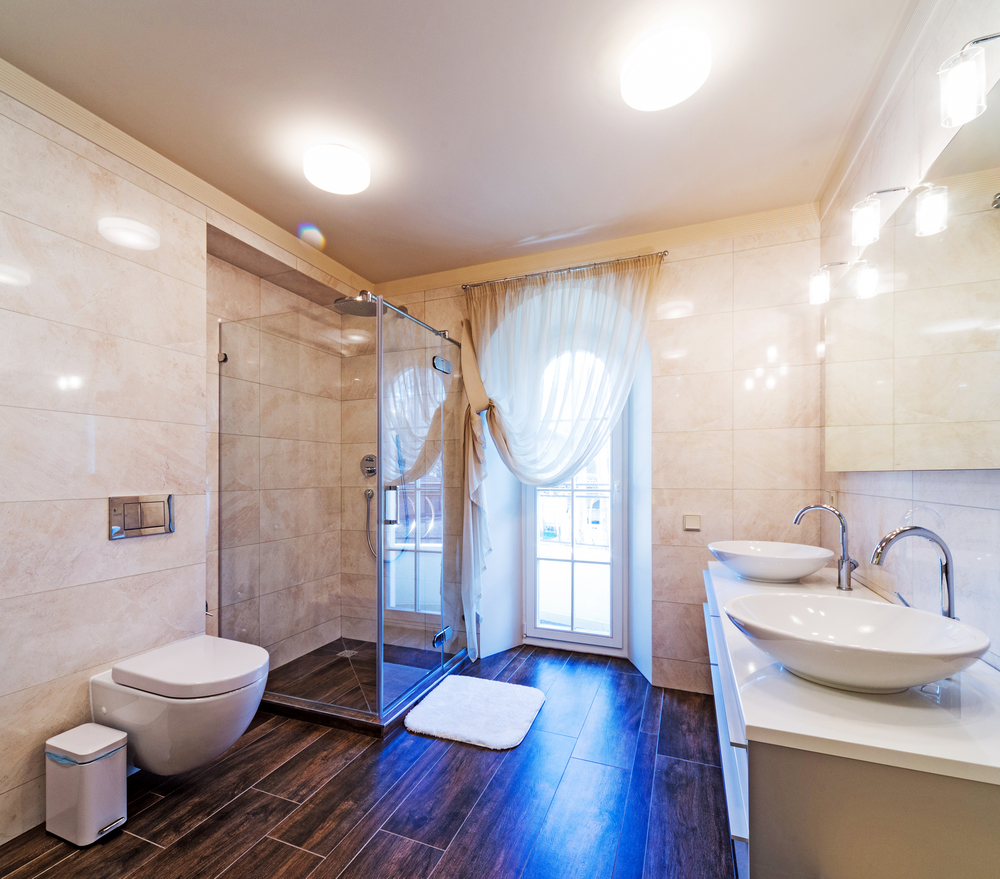 We spoke about adding mirrors. Combining them with the right type of lighting does the actual magic. Bright lighting is essential for bathroom safety. You can add bright lights in the most appealing light fixtures that are in sync with your theme. Layering and adding multiple lights instead of one huge lamp would make it easy to create enough drama.
Experiment with the tiles
This is one place where you should not hesitate to go unconventional. Leave behind the boring 'bathroomy' looking tiles and go for some statement designs with exciting patterns. Go for larger tiles for a better look. This also minimizes the grout and makes your bathroom easy to clean.
Fashionable, functional designs
Do not miss out on the practical aspects of your bathroom, a sleek new modern toilet for example. Some storage options can provide ample storage for your bathroom accessories and linen while also adding eye-grabbing décor details. Have you seen ladder storage ideas for hanging towels or using wall-mounted crates for storing toiletries?
Make a statement
Whatever design you choose, make sure that you add your personal touch to it. It should be a space that is reflective of your style. From shower curtains to bathroom rugs, storage cabinet colors, and the napkin and towel display, there are plenty of details which you can style according to your preferences. The quality of the bathroom hardware fittings can also influence the overall effect. If you are designing your bathroom from scratch then choose a layout that has maximum space utilization. It should also be one that meets the needs of the members of your family.