Ho Chi Minh city in Vietnam is a hustling and bustling area with modern buildings. However, about 30km or more away from the heart of the city, there are older houses that are still standing tall. This is where Small House 01 by 90odesign is located and has been given a transformation by these amazing designers. In this area, the original houses are usually single-storey properties that are over 30 years old.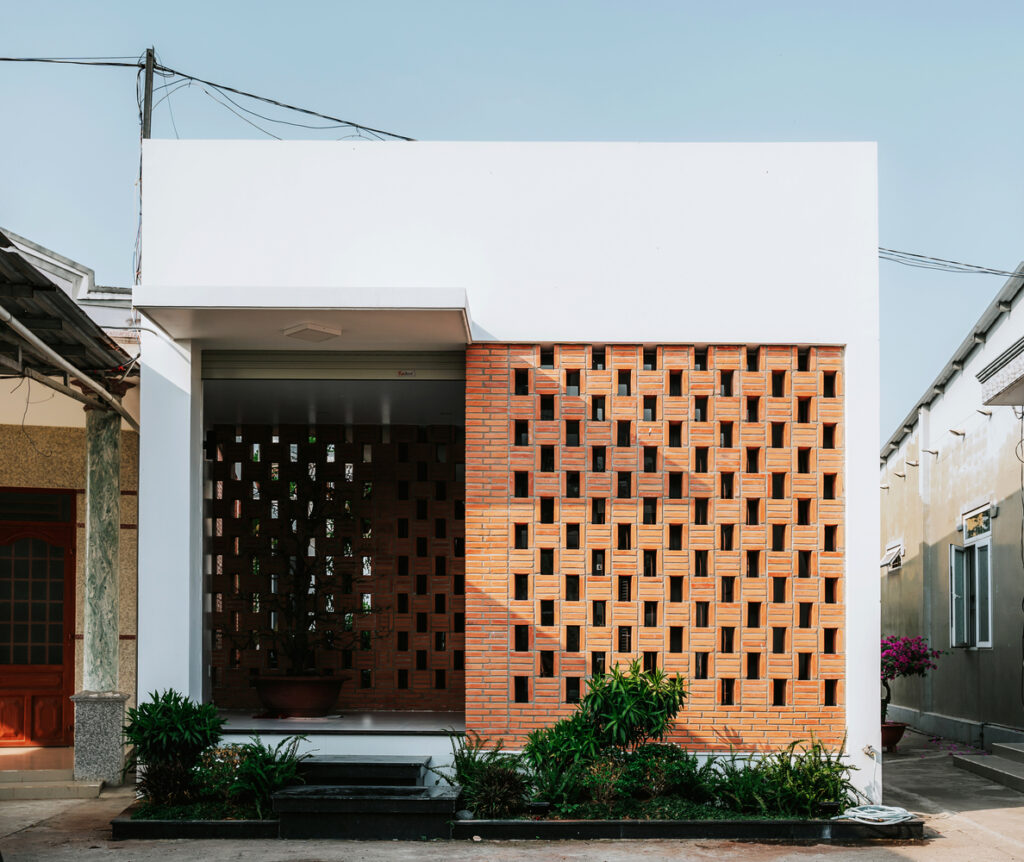 Site Location: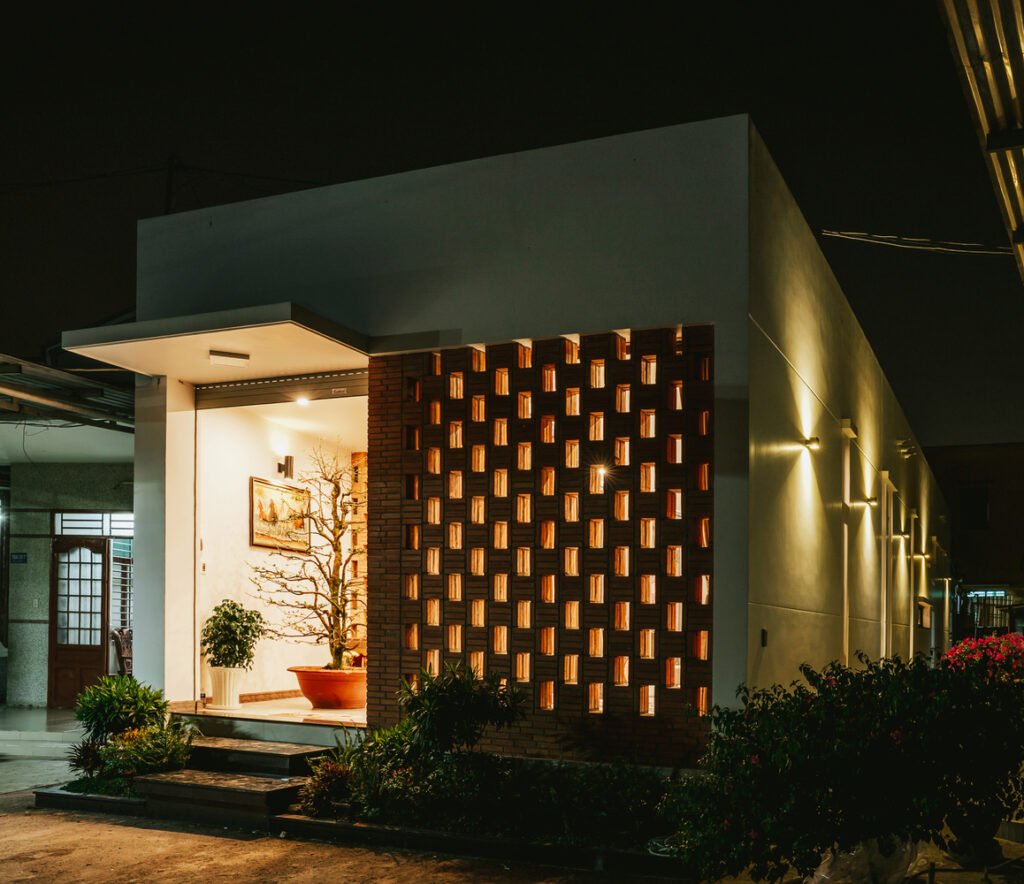 Although Small House 01 might be relatively cosy, it has sufficient space for a family of four. The original site was an old property that was built in an unconventional shape and surrounded by buildings. The owners told the architect that they wanted their house to have more natural elements as they wanted a more refreshing feel and were concerned about privacy as well.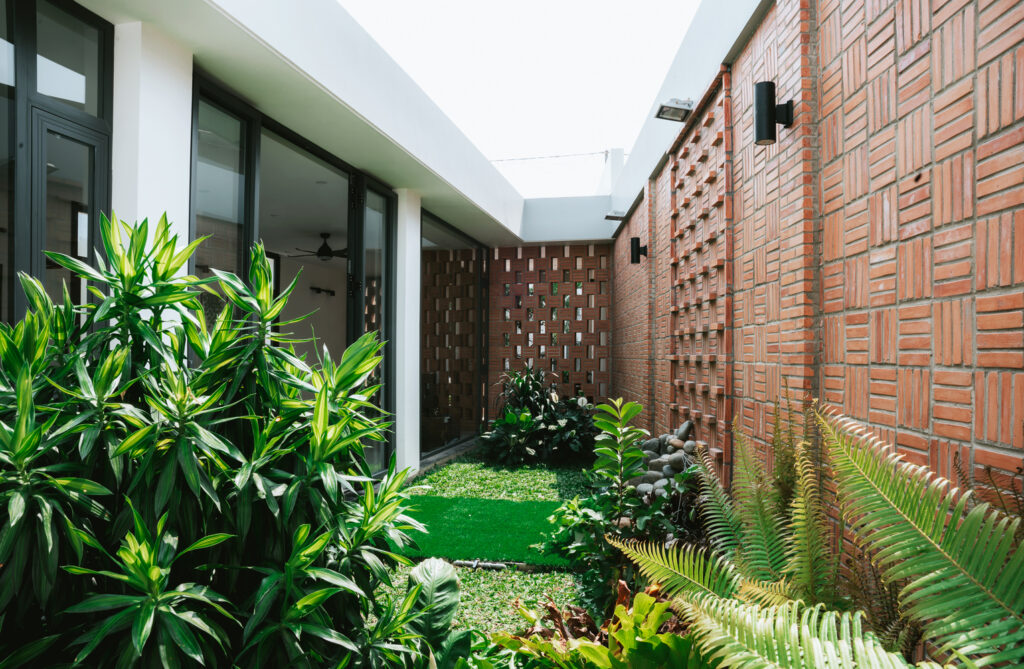 Hence, the designers decided to create functional spaces encircling the central garden to encourage bonding between family members. The garden is also the main source of natural light as well. From the outside, it may look rather small but once you enter the house, it is a light and airy space.
Exterior Area: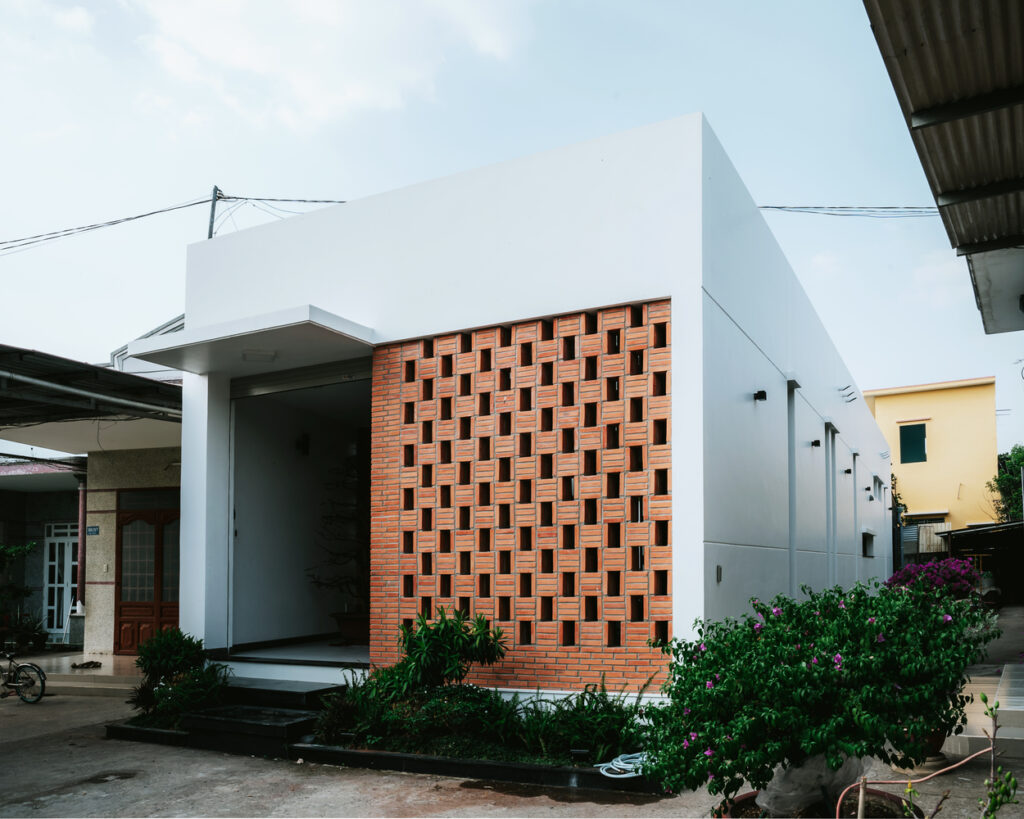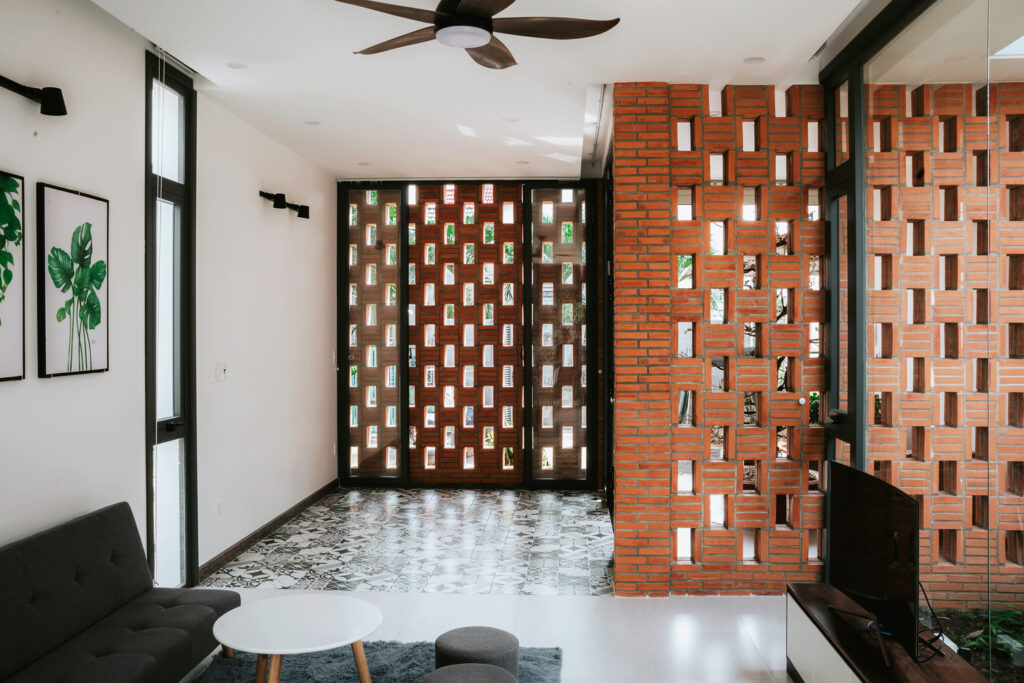 The facade of the house is actually two brick walls with a shaded space nestled in between which helps to shield the house from direct sunlight. The walls act as a fence with the house safely tucked inside. This has the added benefit of allowing fresh air to flow through the home thanks to the lattice brick walls at the front. This facade is paired with walnut wood that is covered in white paint for a classic and timeless look.
Interior Area: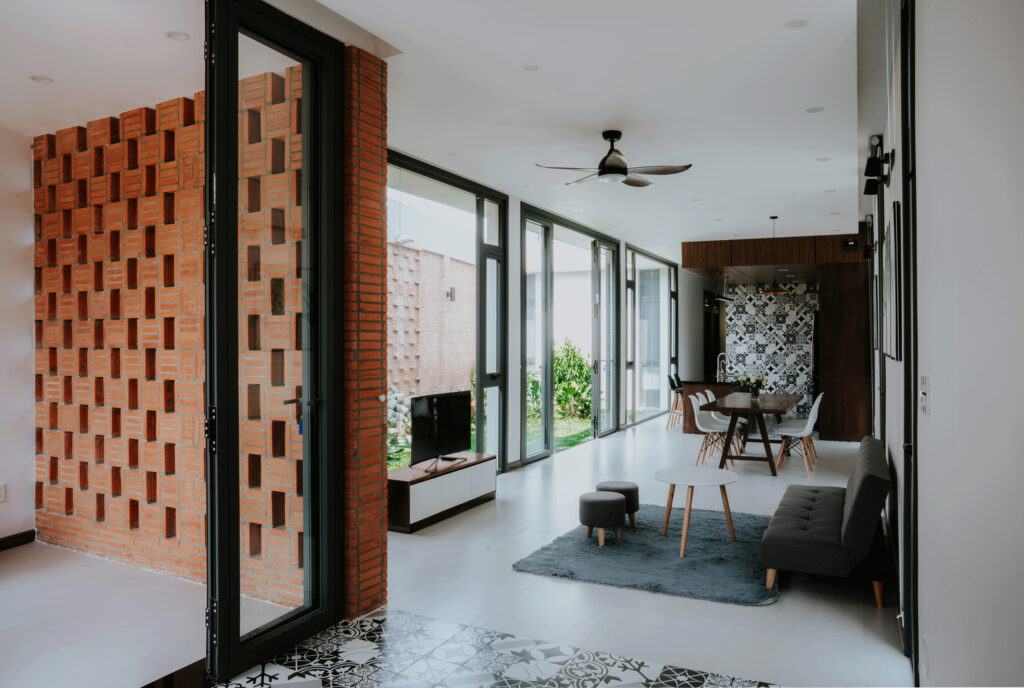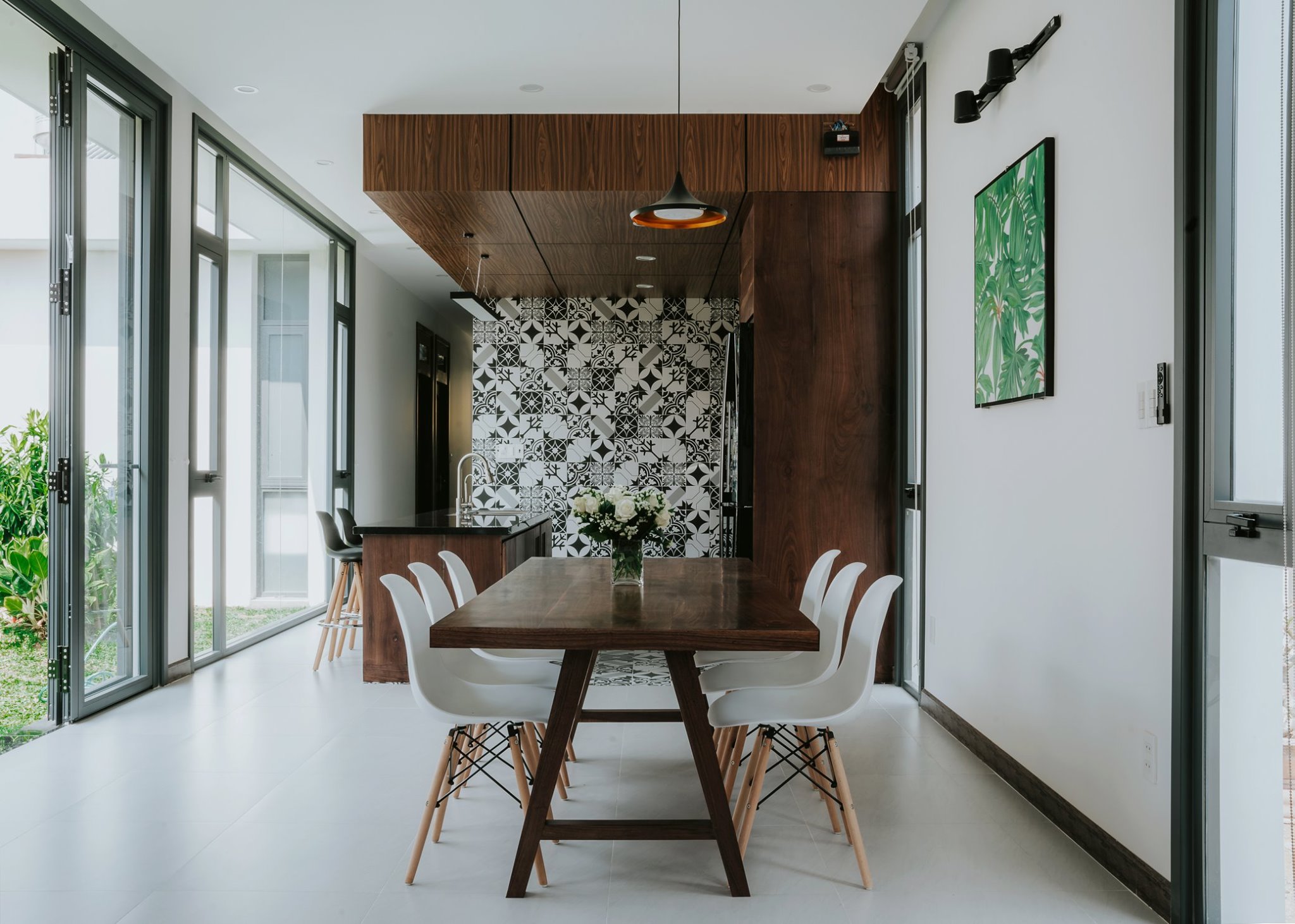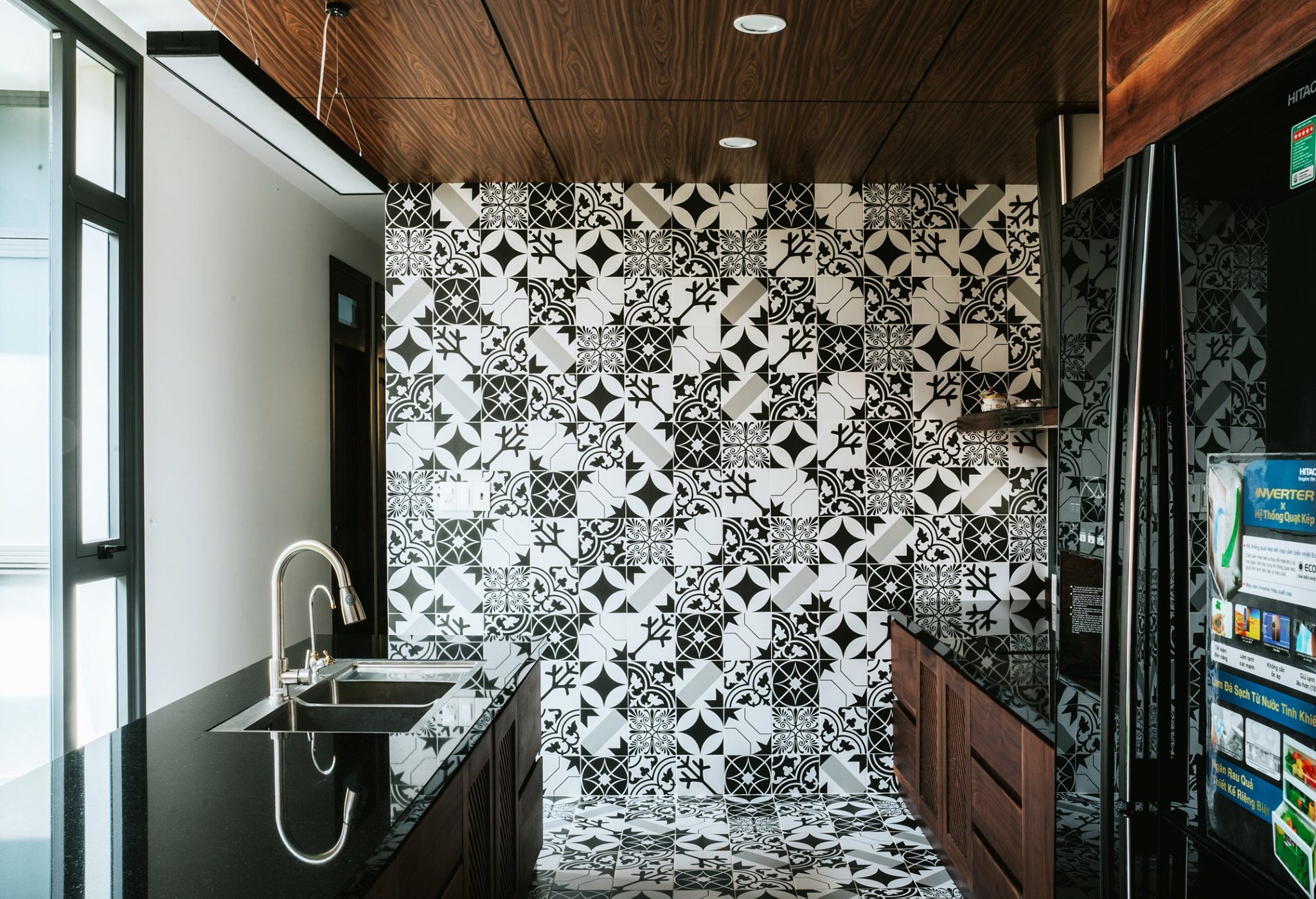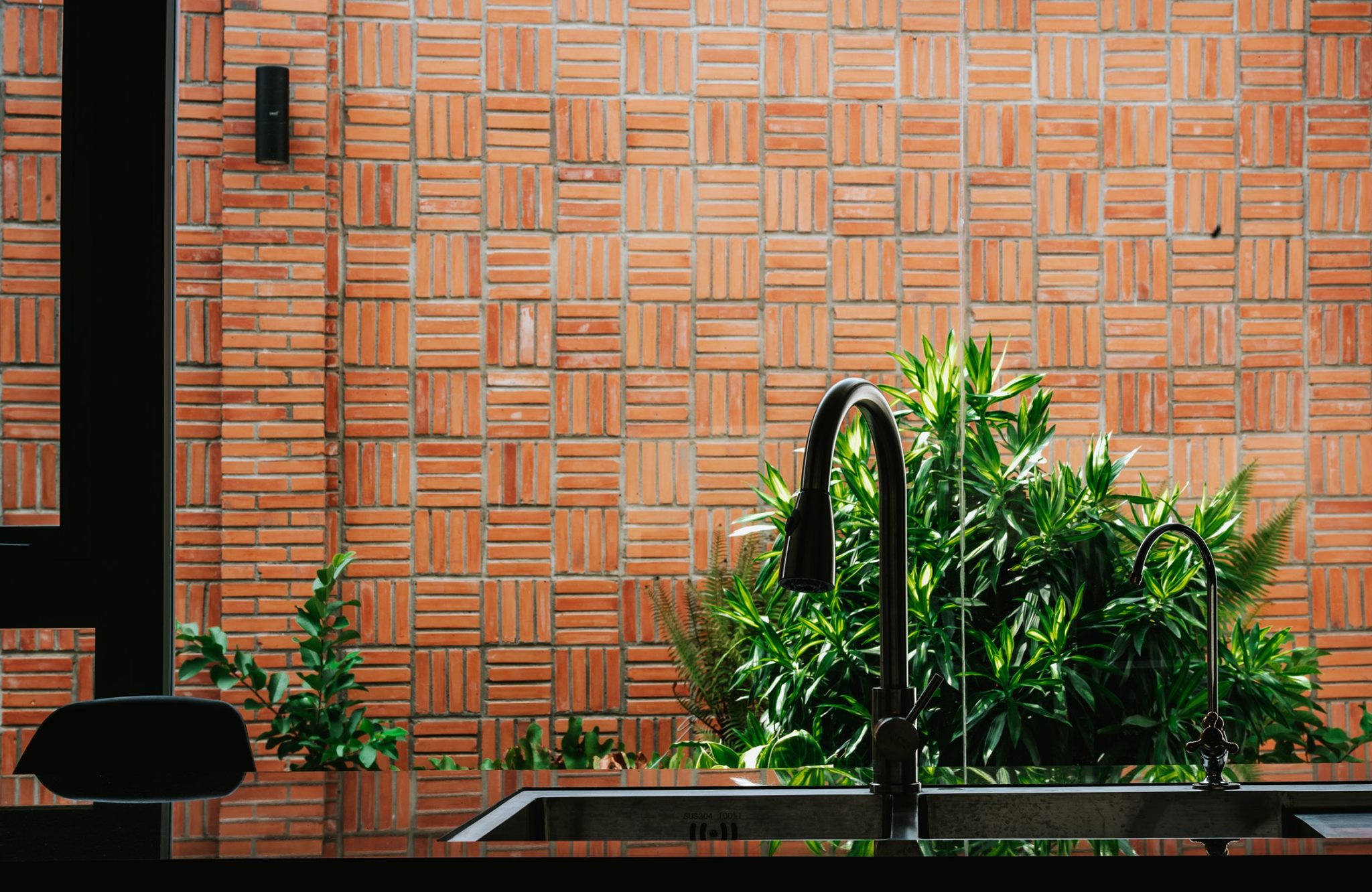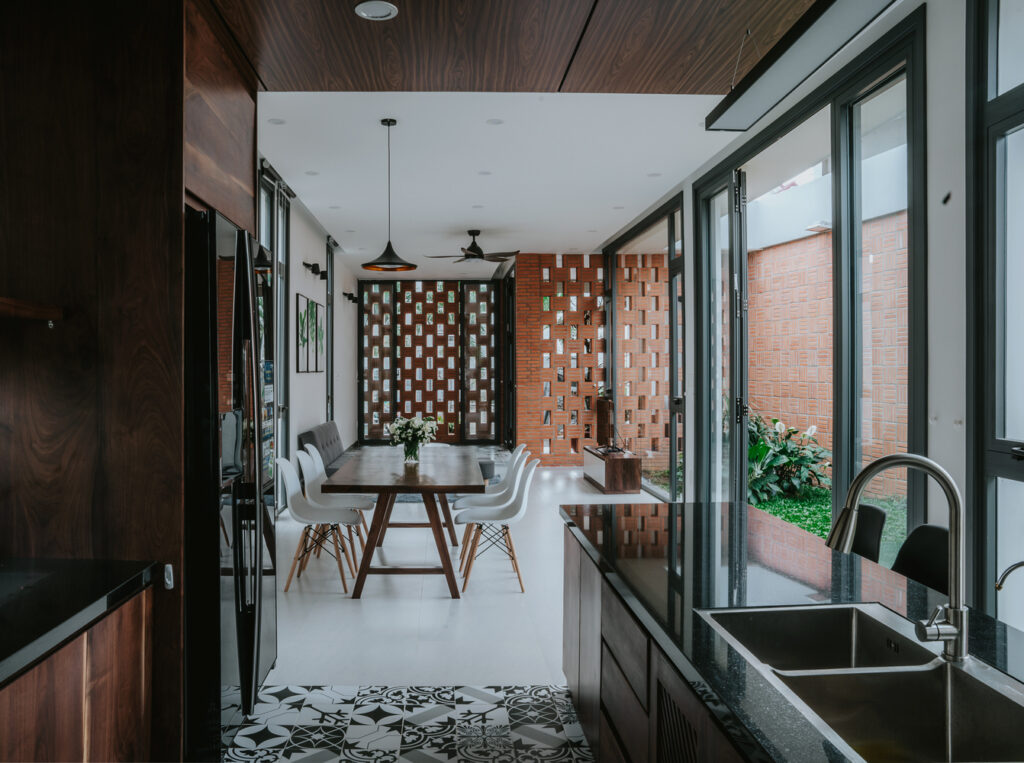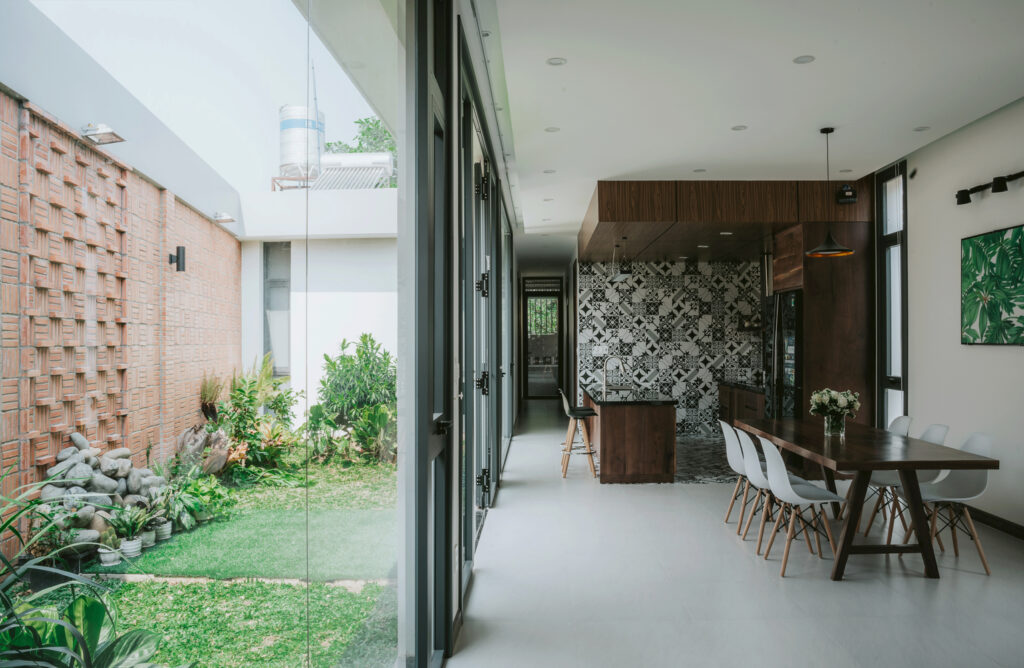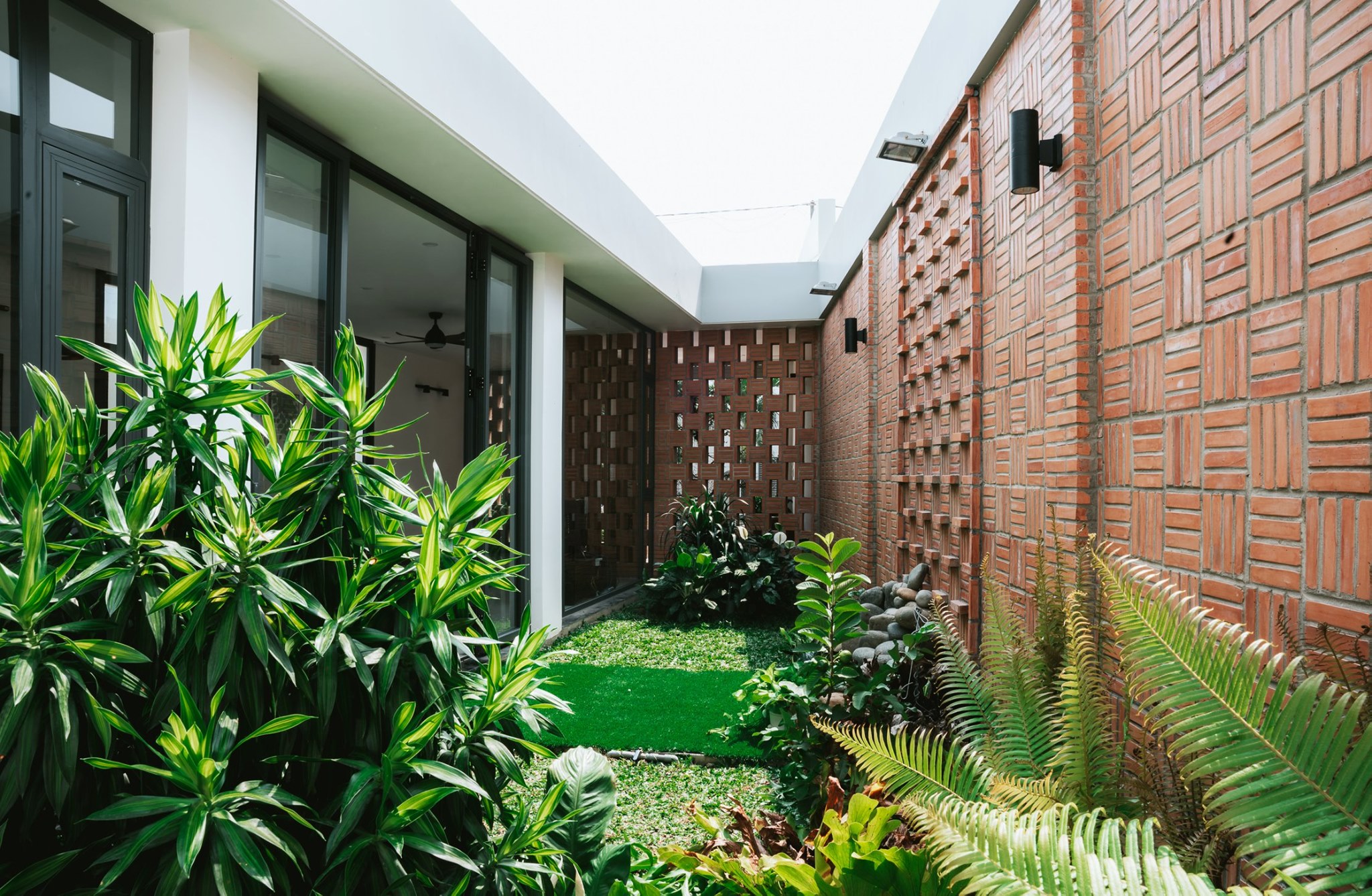 Inside the house, glass doors are used liberally to allow in more air and natural light from the garden. The house interiors are outfitted with wood and white finishings to complement the facade. Visual interest is added in the form of monochromatic pattern tiles in the kitchen area. The concept of the home is a cosy living space with lots of greenery for a fresh and lively vibe.
All images are taken from 90odesign's Facebook page unless otherwise stated.
Interested for more amazing house designs? Check out our collection of house design articles now.