This semi-detached house in Kensington Park, Singapore was demolished by the designers, Icon Interior Design and rebuilt with style. The house is given a breath of fresh air with its lovely design and stands proud among the rest in the neighbourhood.
Project: Kensington Park
Designer: Icon Interior Design
Location: Singapore
Exterior Area: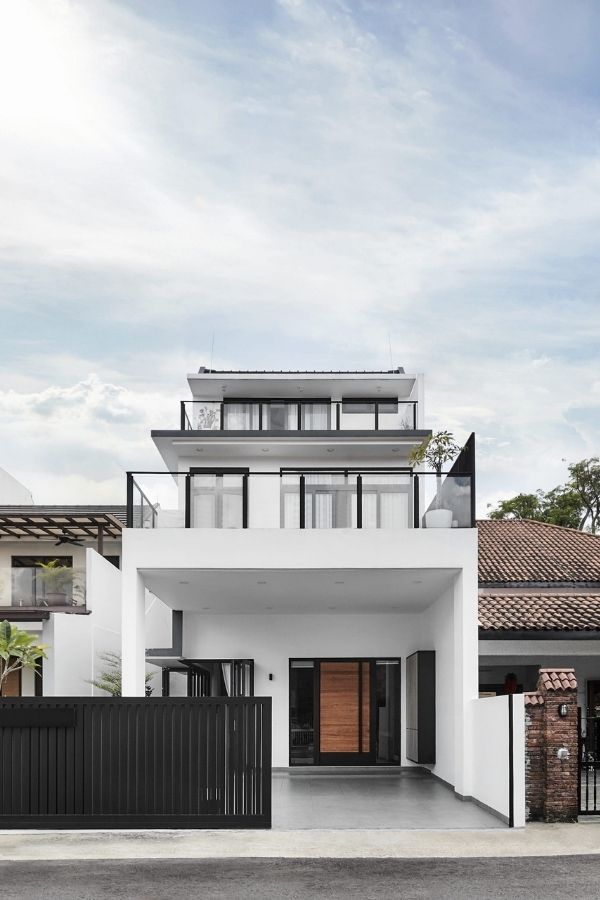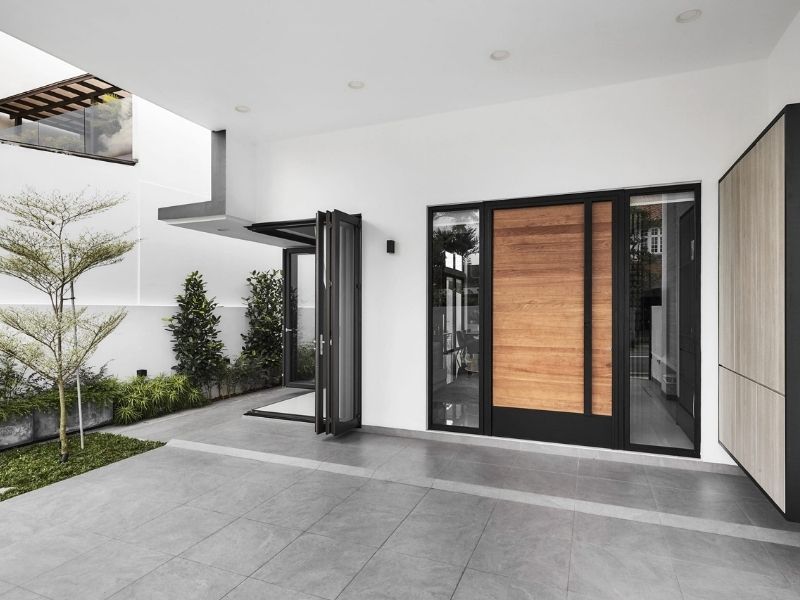 From the outside, the facade of the house is completed changed as compare to its neighbouring house. The house is designed with beautiful monotone exteriors which features largely white colour and black sleek frames around it.
Apart from that, green landscape can be seen planted beside the house, providing scenery of nature elements from the side. Large folding doors provide seamless transition from indoors to outdoors, which also provide abundance of natural light into the house.
Interior Area: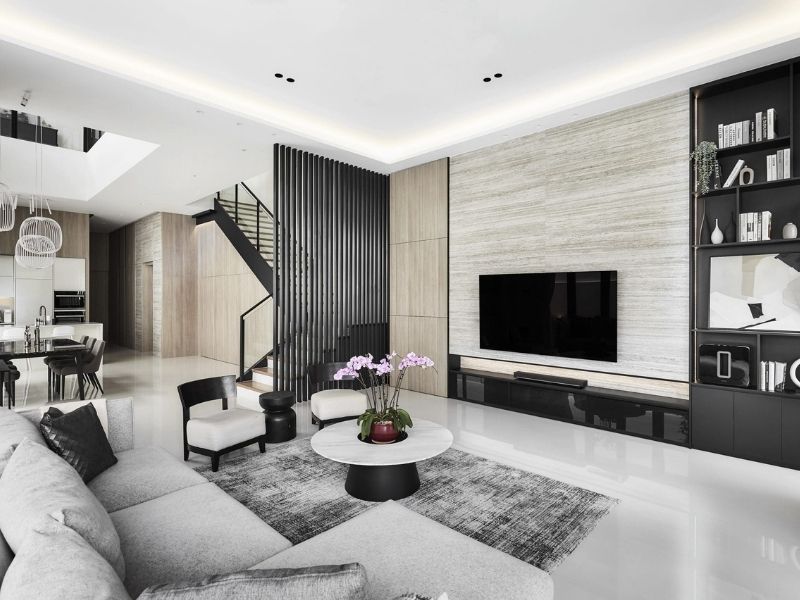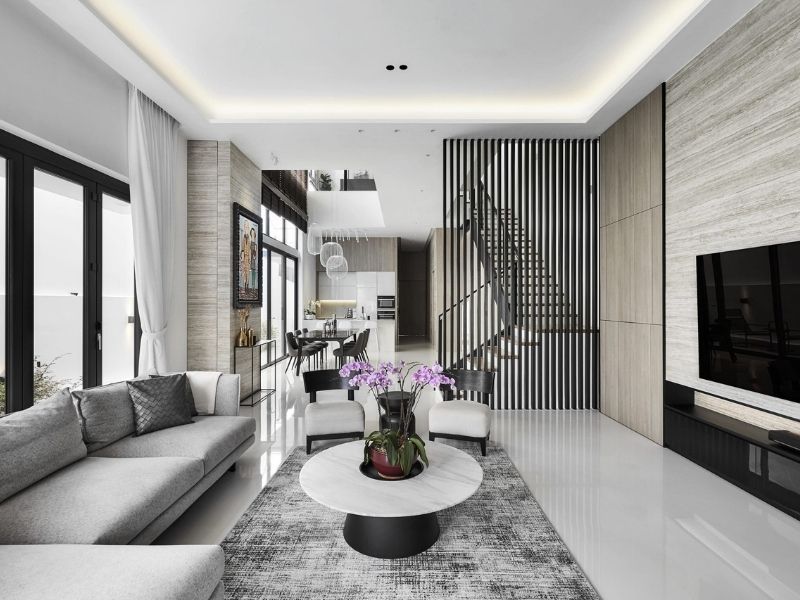 Addition to that, the living area is designed with clean vibes and modern contemporary style. Dark tones are heavily utilised here to project a sense of calmness and sophistication around the house.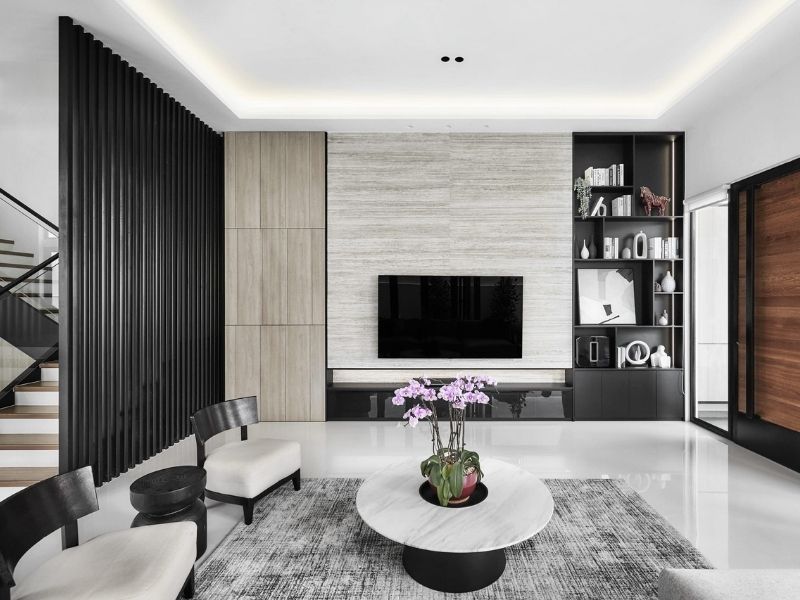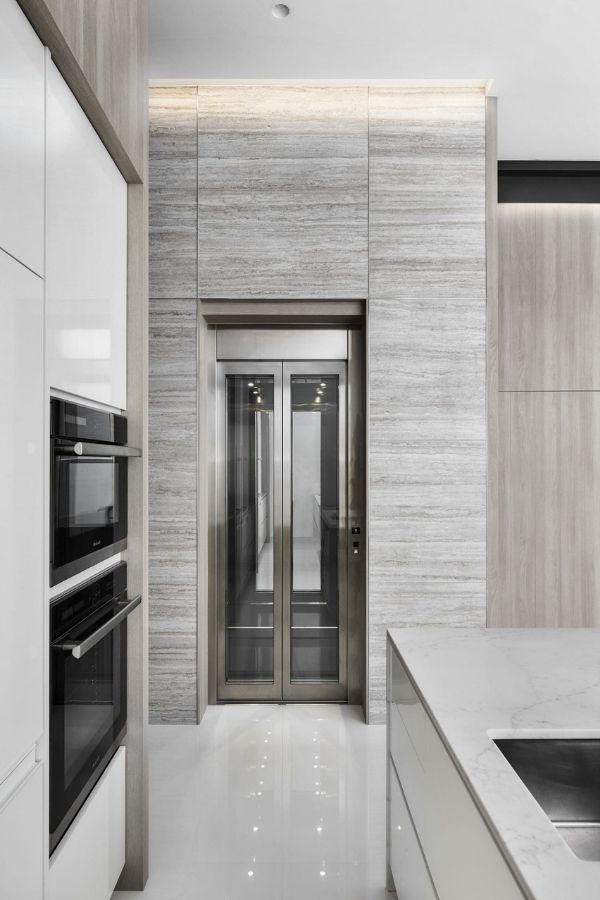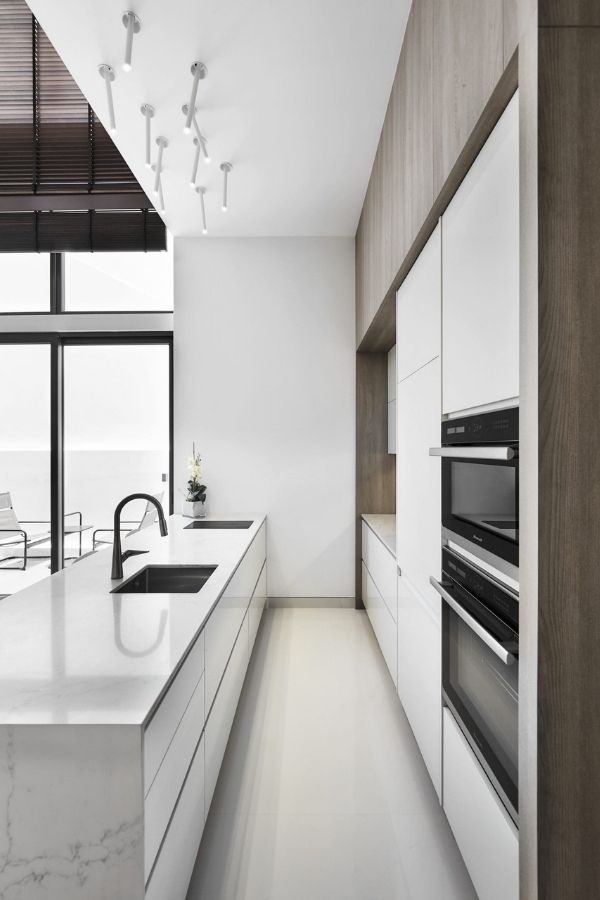 Meanwhile, the kitchen is decorated with white and minimalist features. The owner can also enjoy variety of cuisines with the addition of built-in microwave and oven in the kitchen.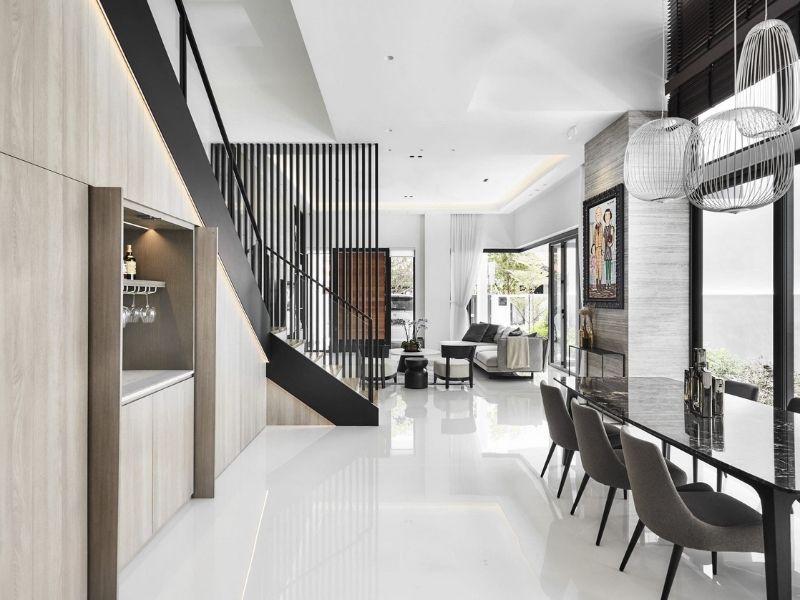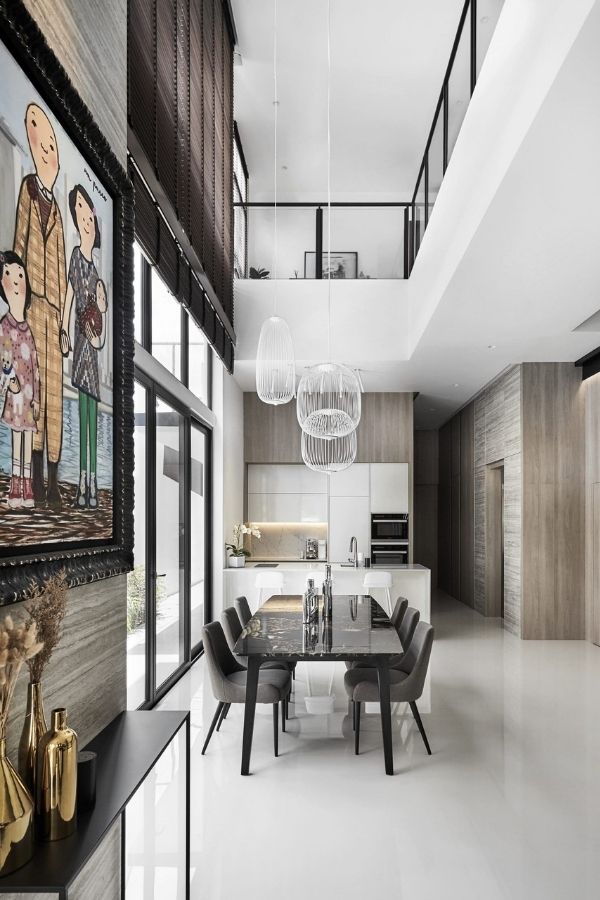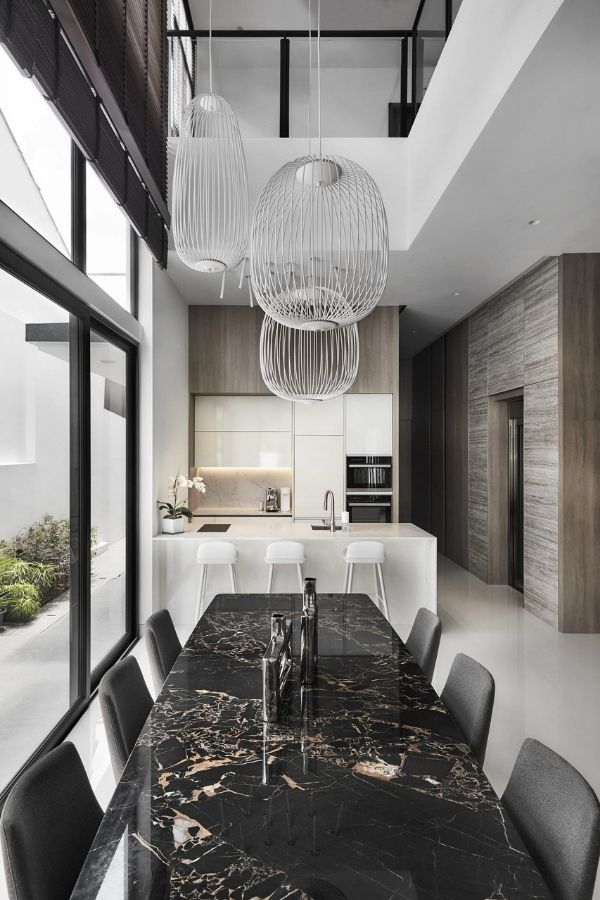 Large dining table made from marble stone creates the perfect contrast among the white themed interiors around it.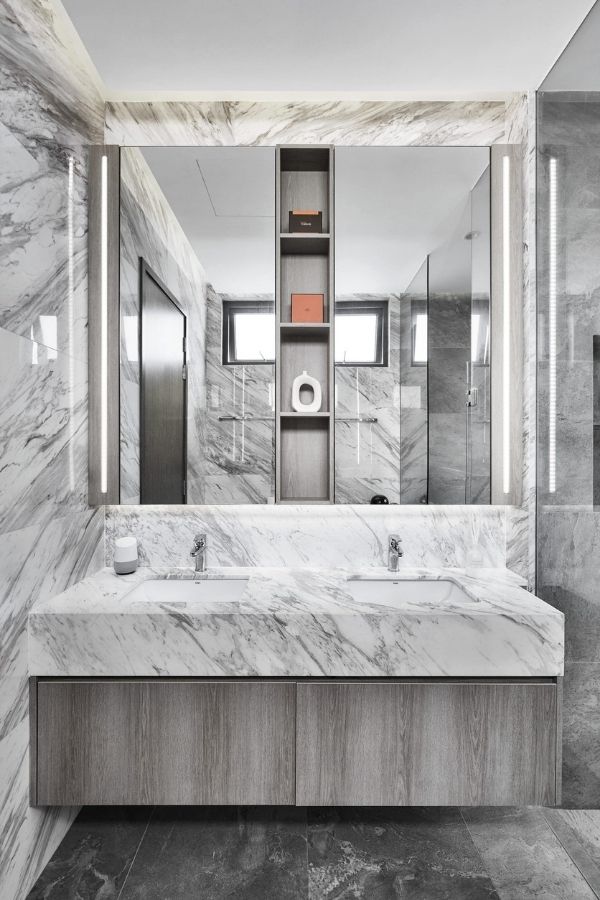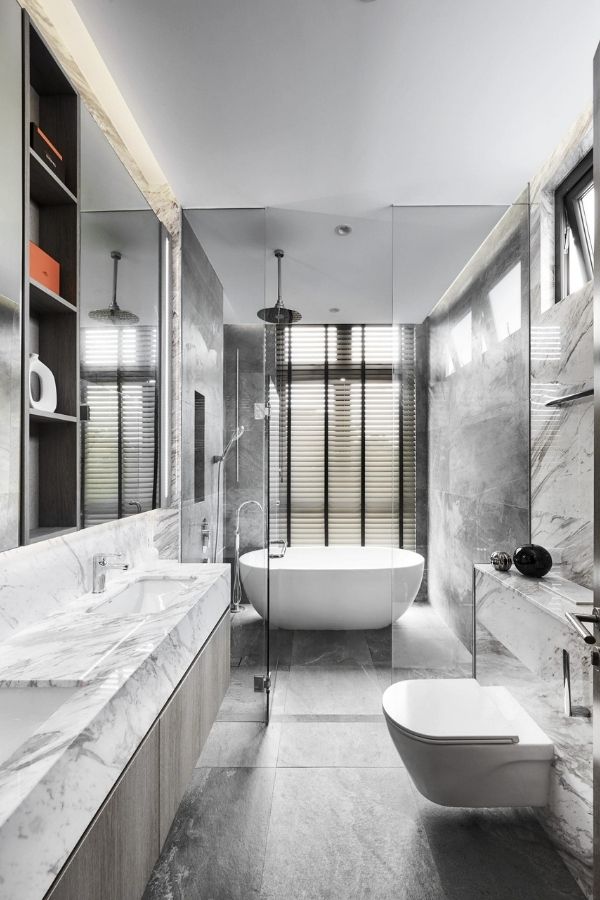 On top of that, the bathroom provides the ultimate relaxation with its elegant and luxurious design. There is a bathtub featured as the focal point, while the walls are built using top-graded marble stones.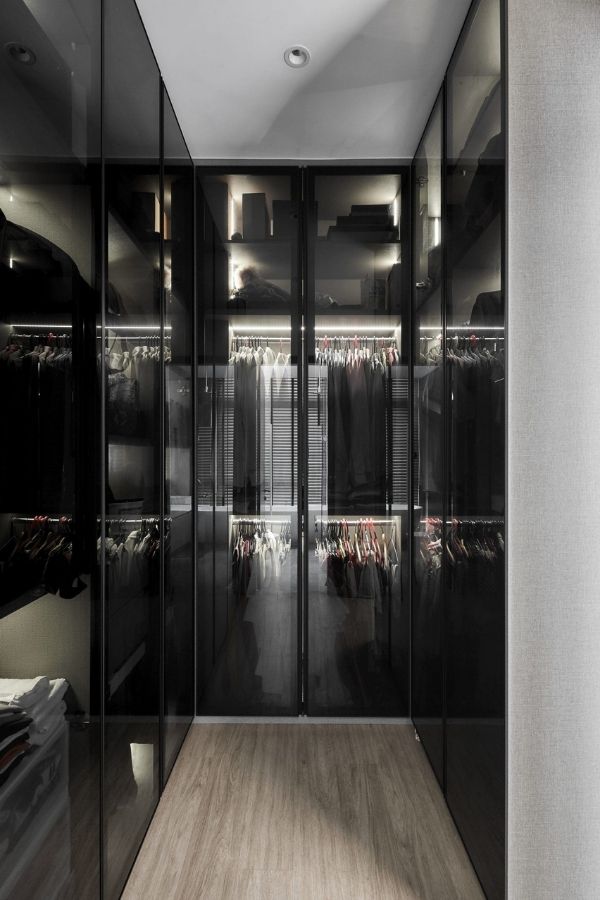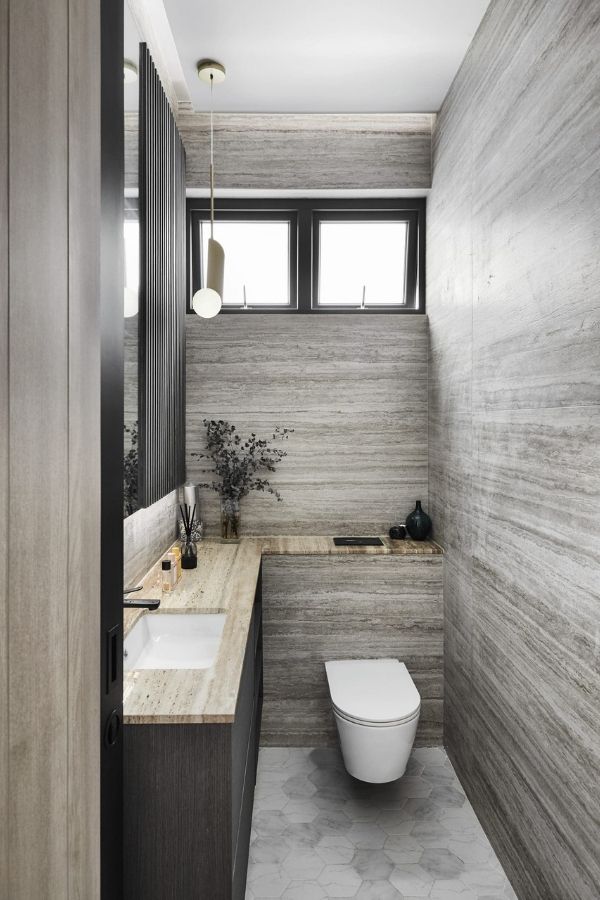 Every area of the house and even small detailing are well thought of by the designers. Moreover, the house is designed with much elegance while keeping its clean vibes along the way.
All images are taken from Icon Interior Design unless otherwise stated.
Interested in more amazing house designs? Check out our collection of house design articles now.