Transforming an old house is not an easy job especially if the original condition is already bad. However, LINN Concept managed to work its magic on a small, old French house located in Hanoi, Vietnam. The owner is a single guy who needs a house that is optimally laid out for everyday living and working as he works from home. The problem the architects faced is that the house is rather small so they had to think carefully in order to fully maximise the space available.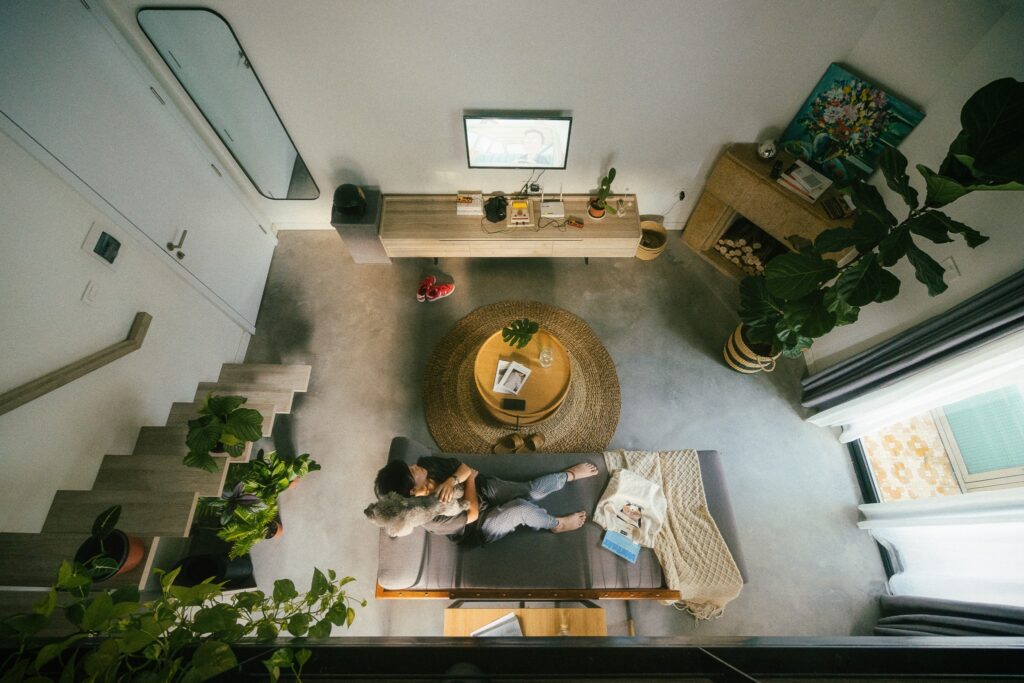 Interior Layout: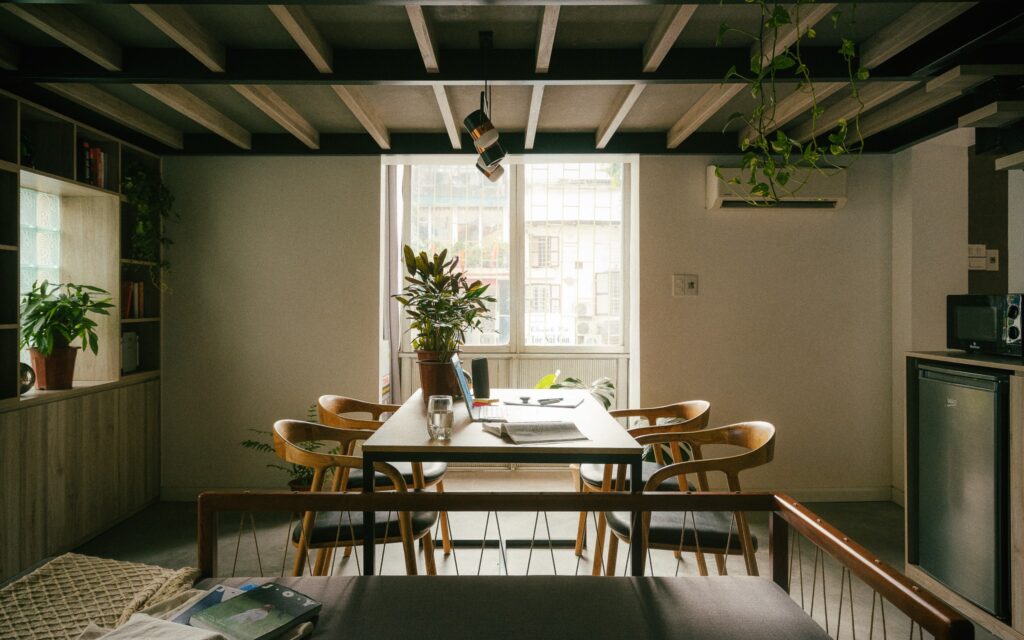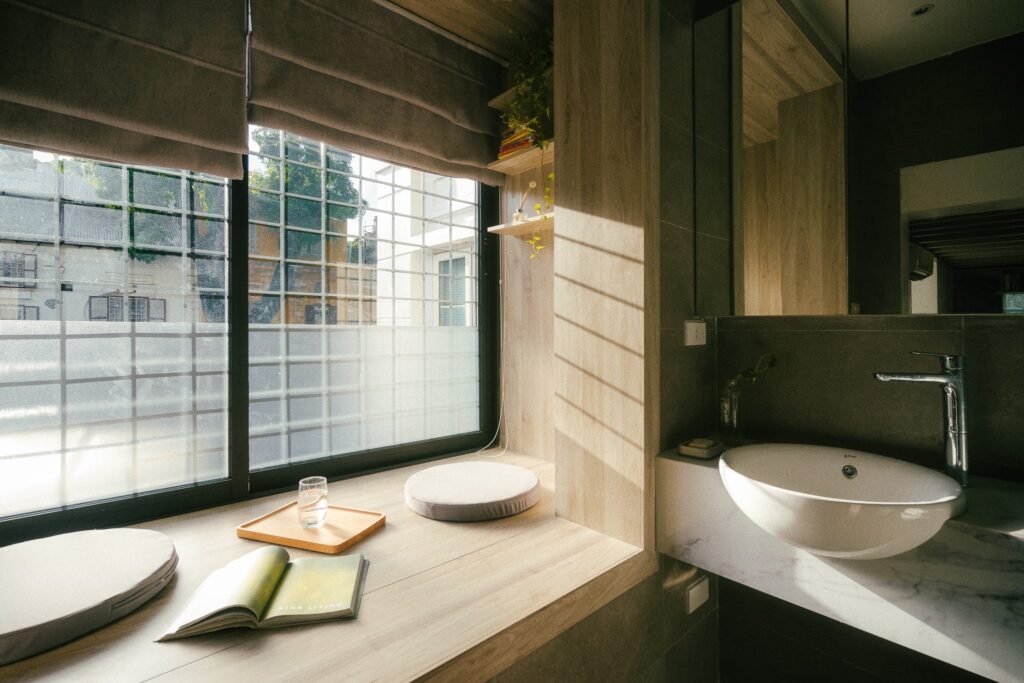 Since the house is a loft, the team decided to divide the apartment into three main areas: an open space that houses the living room and dining space, a mezzanine that is for the bedroom area and turn the extra space into a kitchen and toilet. One of the advantages of the apartment is that it has two open sides including a balcony which allows more light into the home. The team started over with a clean slate by demolishing almost everything inside the house.
Interior Decor: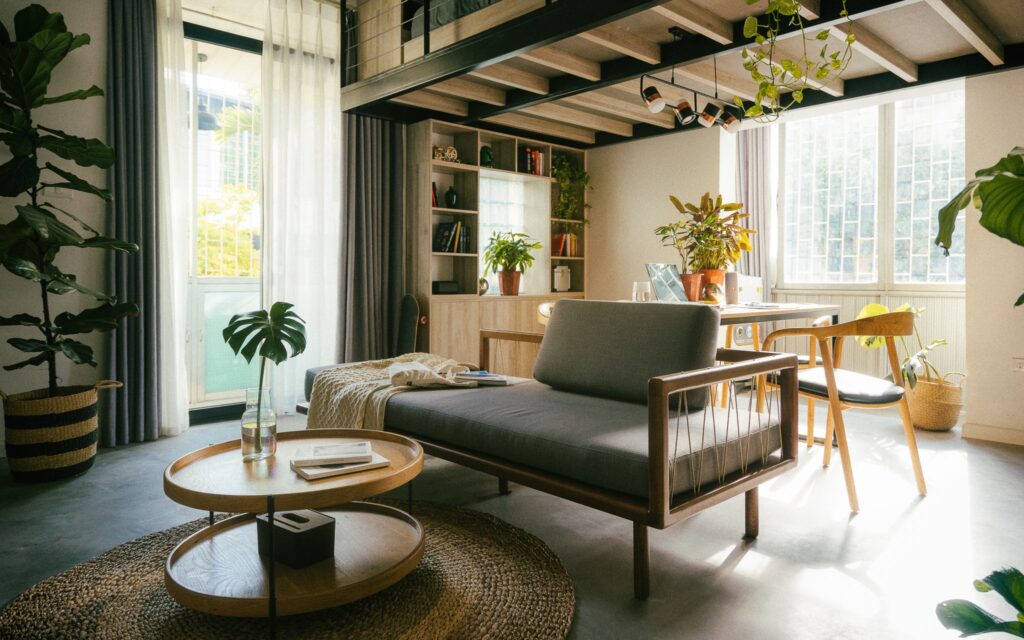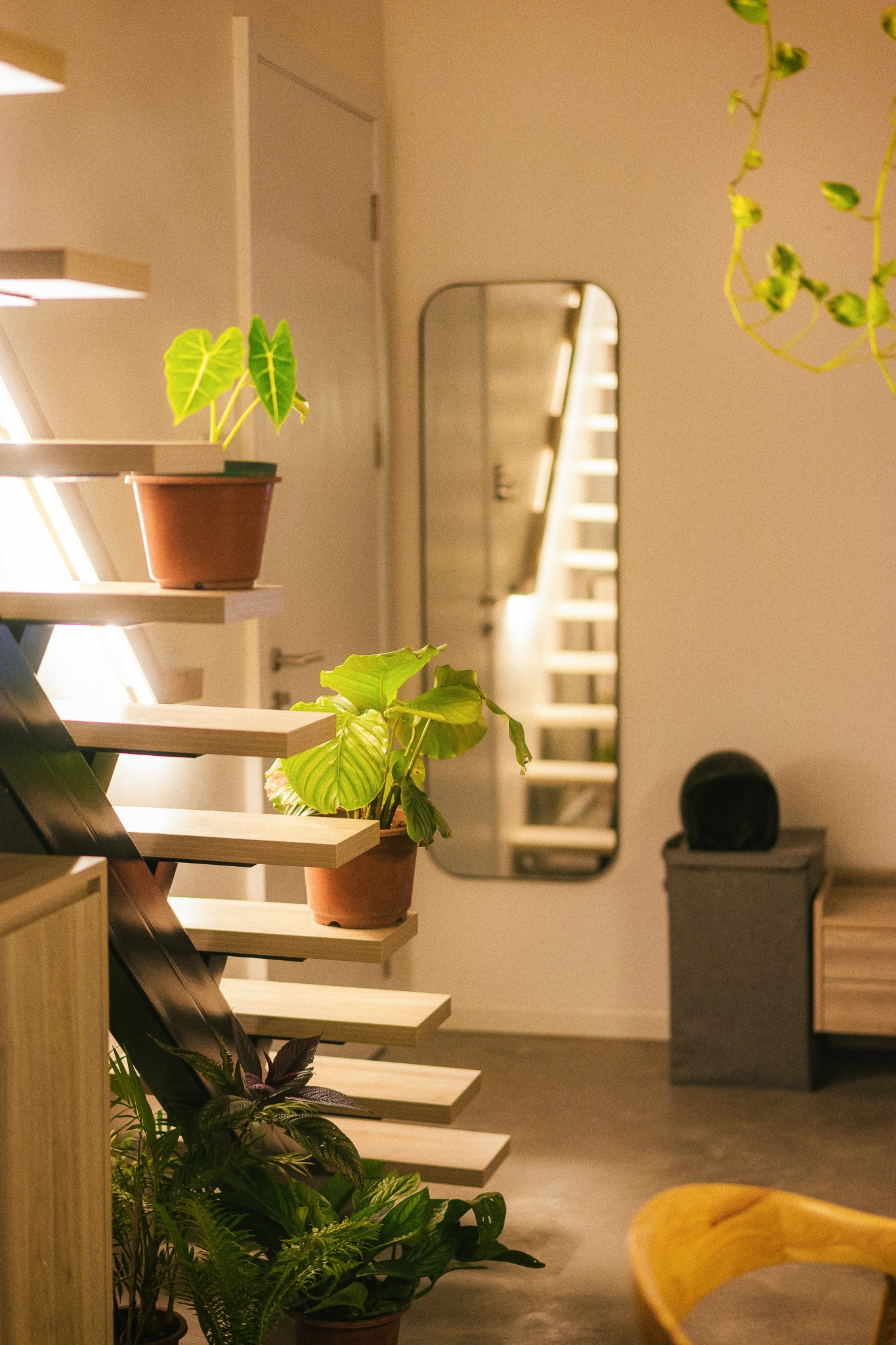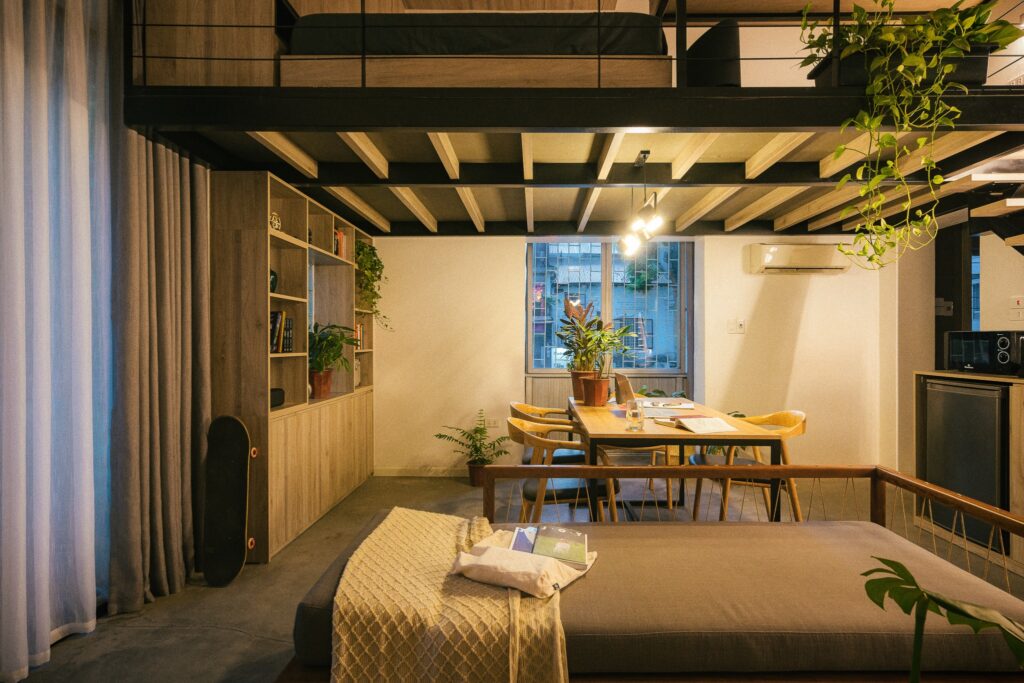 For the interior decor, a minimalist and Scandinavian style was used to keep the home comfy and welcoming. White is the dominant colour which is useful to reflect light and makes it look spacious. Lots of windows were also added so with so much natural light, the owner does not even need to switch on the lights during the daytime. The functions of the open area are cleverly divided by the wooden sofa showing clearly where the living area and dining space begins.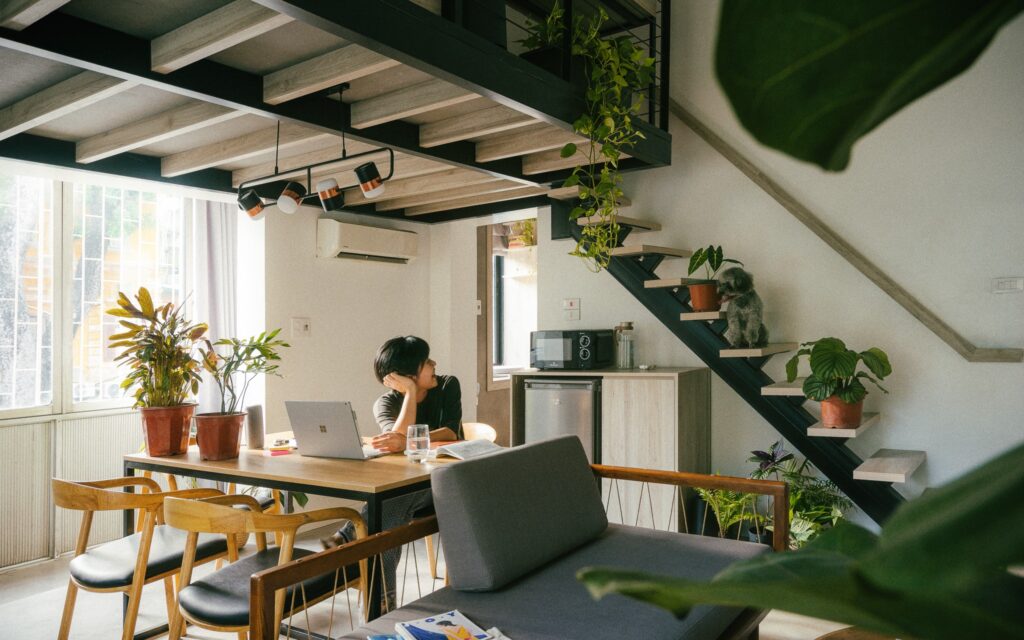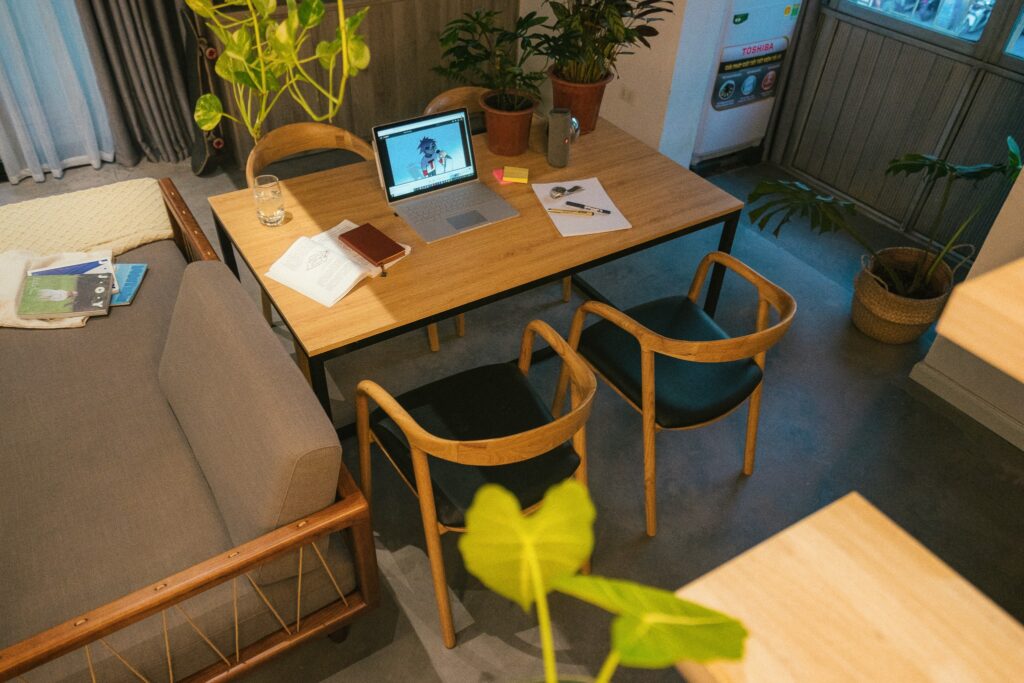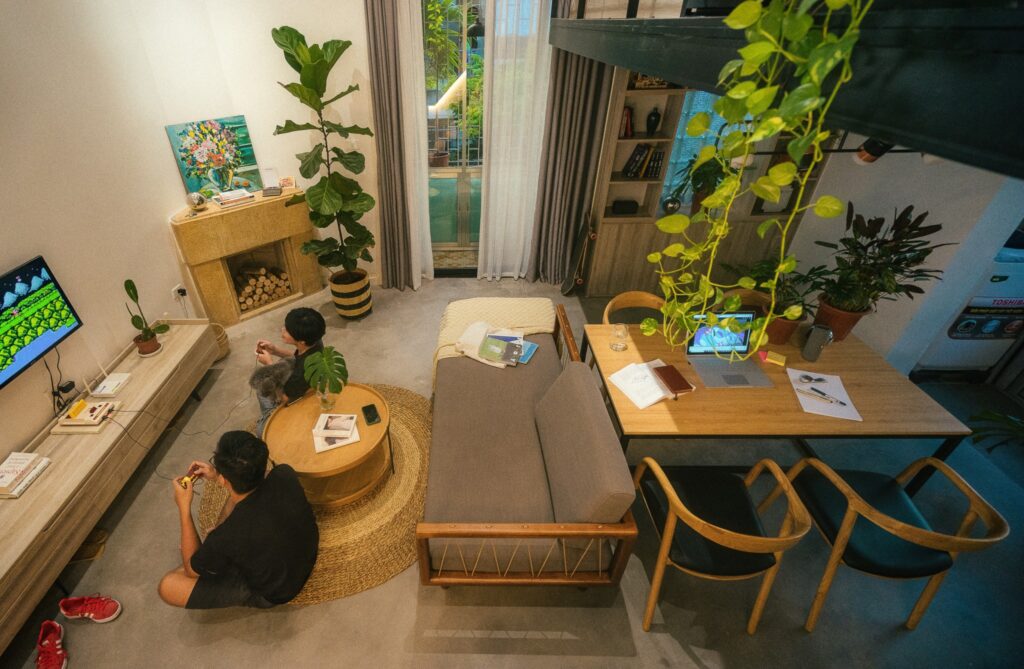 Most of the furniture is made of wood and the dining table doubles as a worktable when the owner needs to work as well. The stairs to the bedroom area are built close to the wall so it does not take up much space. The architects used materials such as concrete, iron and wood for a clean yet warm feel. Potted plants can be seen all over the house, giving it a very lively atmosphere and keeps it from being too stark.
All images are taken from LINN Concept's Facebook unless otherwise stated.