Beautiful houses are aplenty if you just know where to look and this one known as Garden by the Block created by Yong's Studio is simply stunning. From the outside facade, you already know that the inside won't be disappointing since it looks so unique. It isn't like the other houses you see along the street thanks to its geometric design complemented by a navy blue porch against a white background.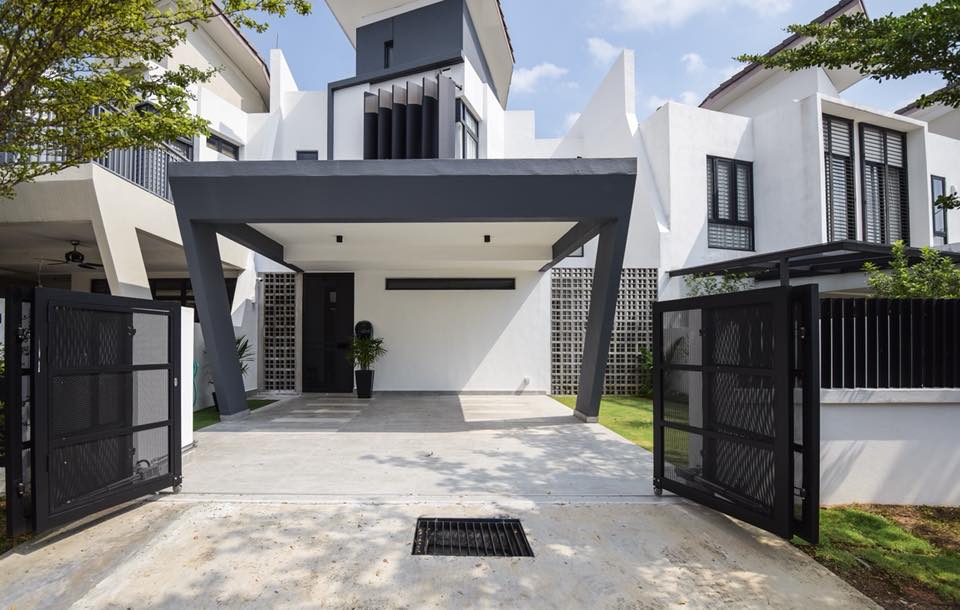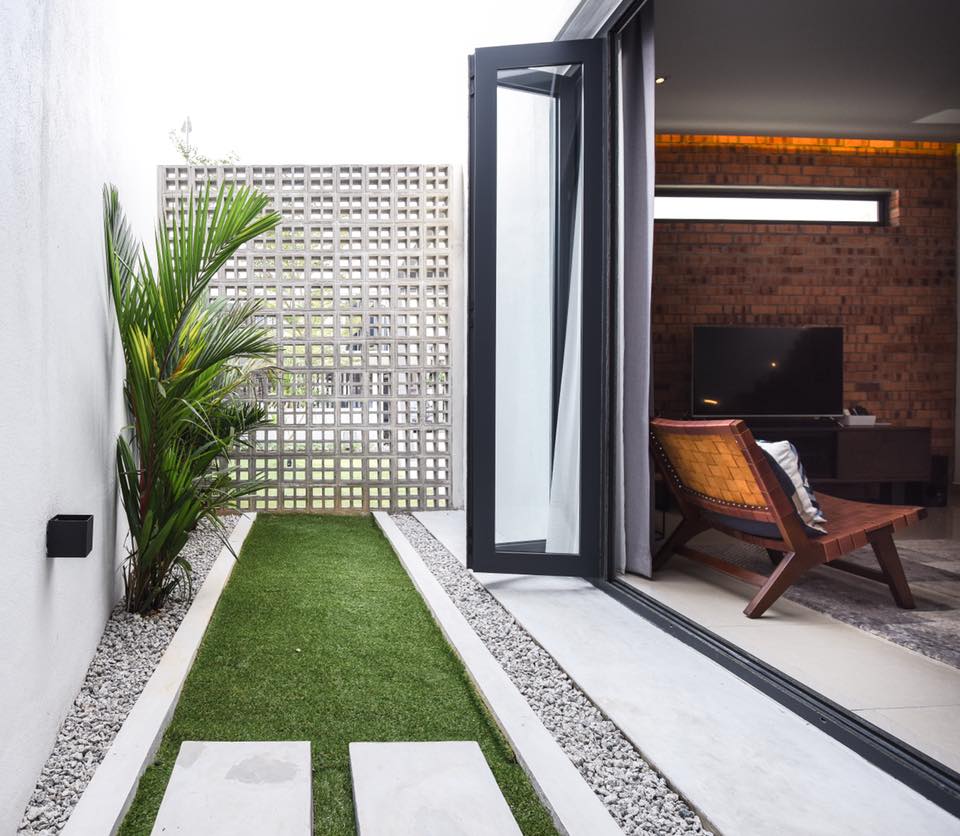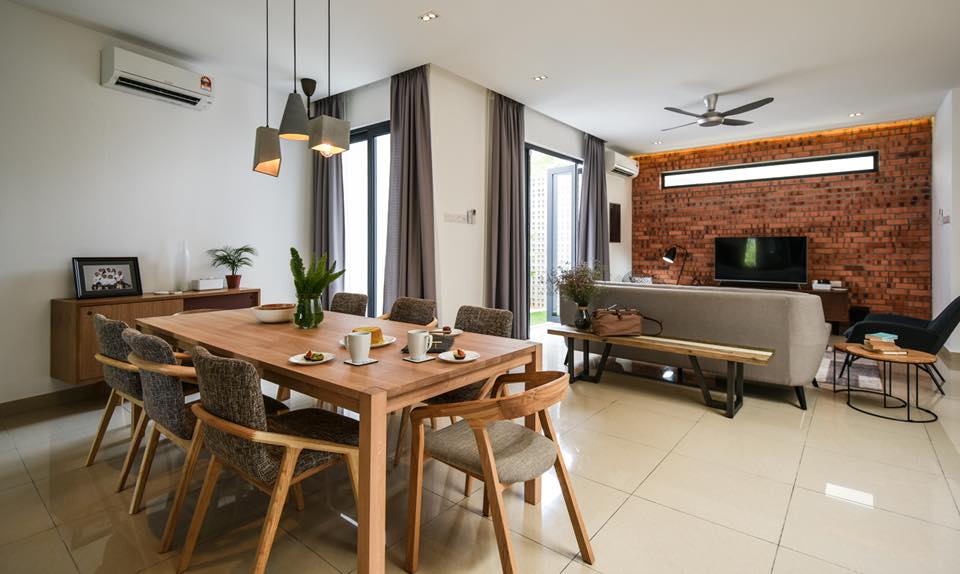 The interior of the house is a mix of modern and rustic as the designers decorated the living room in cool shades of neutrals. The living room and dining area is open plan and uses warm brown shades to make it look more welcoming. There's also a great feature wall made of exposed red brick that lends a hint of ruggedness into the room. Sleek pendant lamps above the dining table illuminate the room while wooden elements make it look homier.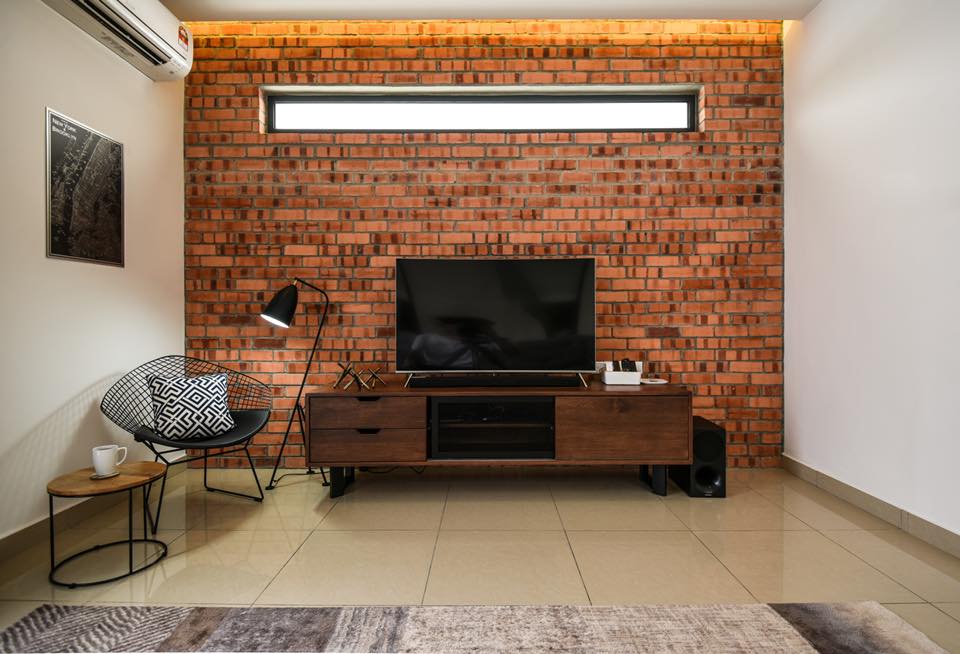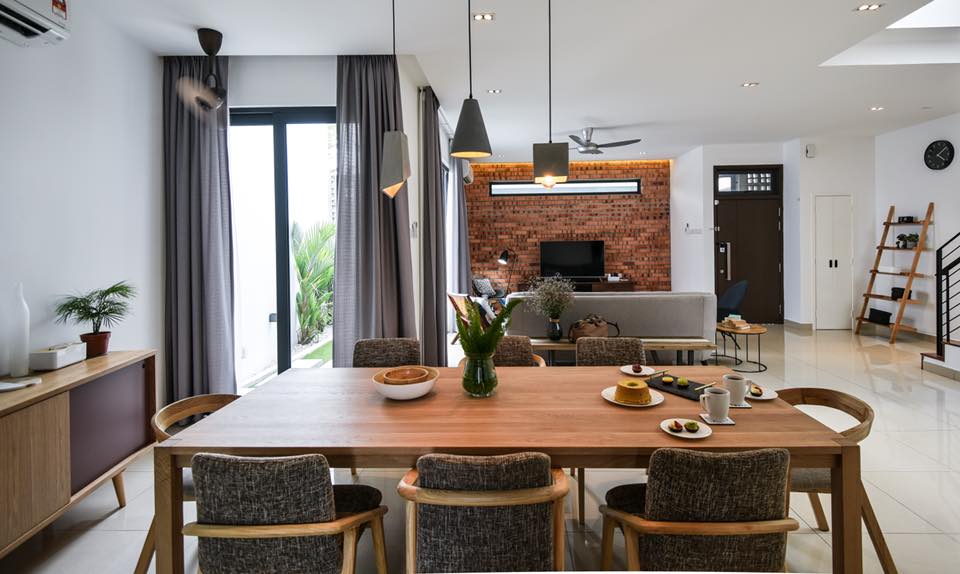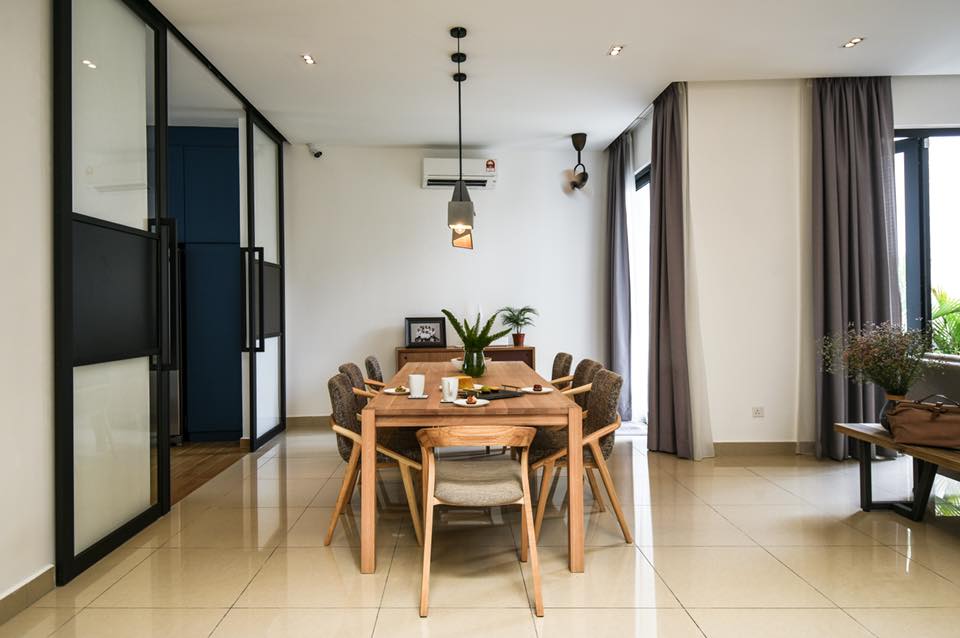 The kitchen is separated from the dining area by some sliding doors and is outfitted with modern appliances. There's a different colour scheme here that makes it look more outstanding as the designers picked out a blue and white palette complete with some pretty lamps above the counter area.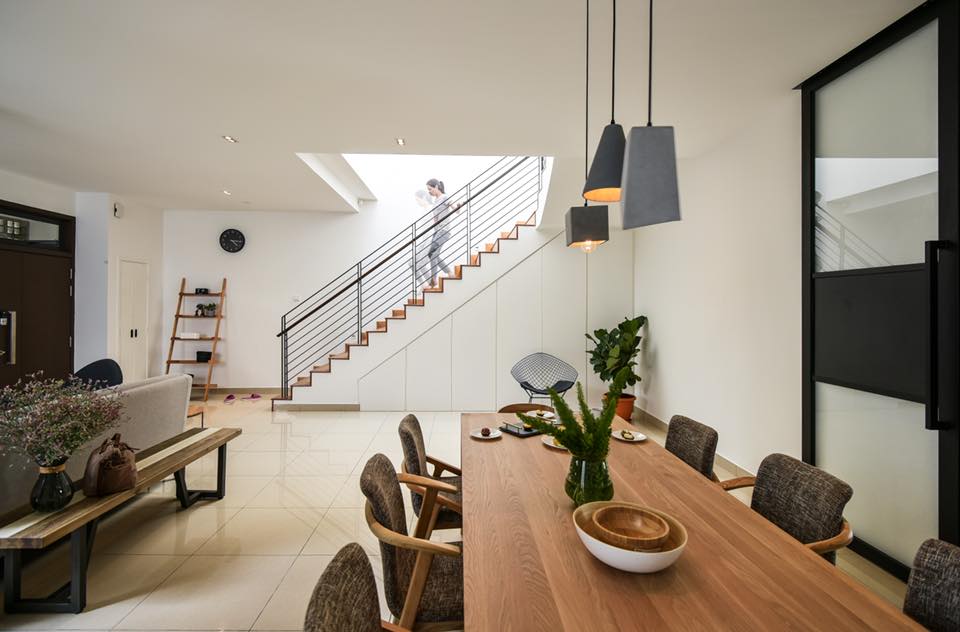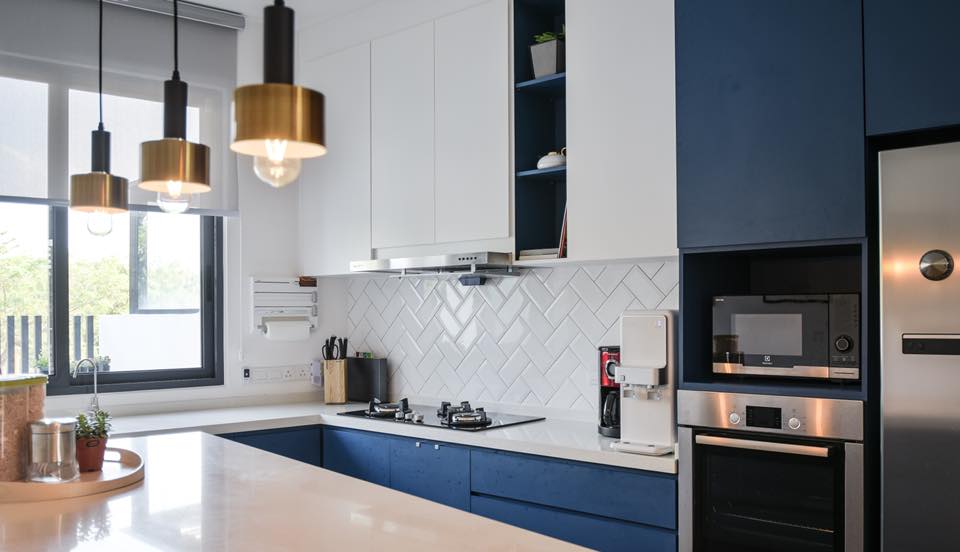 Once you venture upstairs, you can find a work area with a bookshelf. One of the interesting things about this shelf is that there is a chalkboard section where you can jot down your ideas or even write an inspiring quote when you feel like you need some inspiration.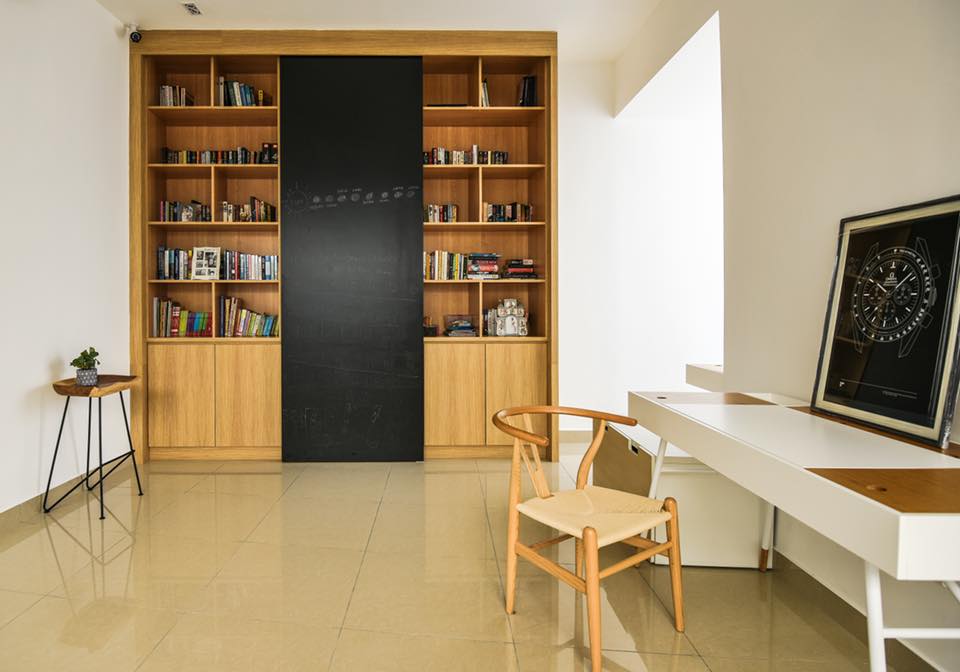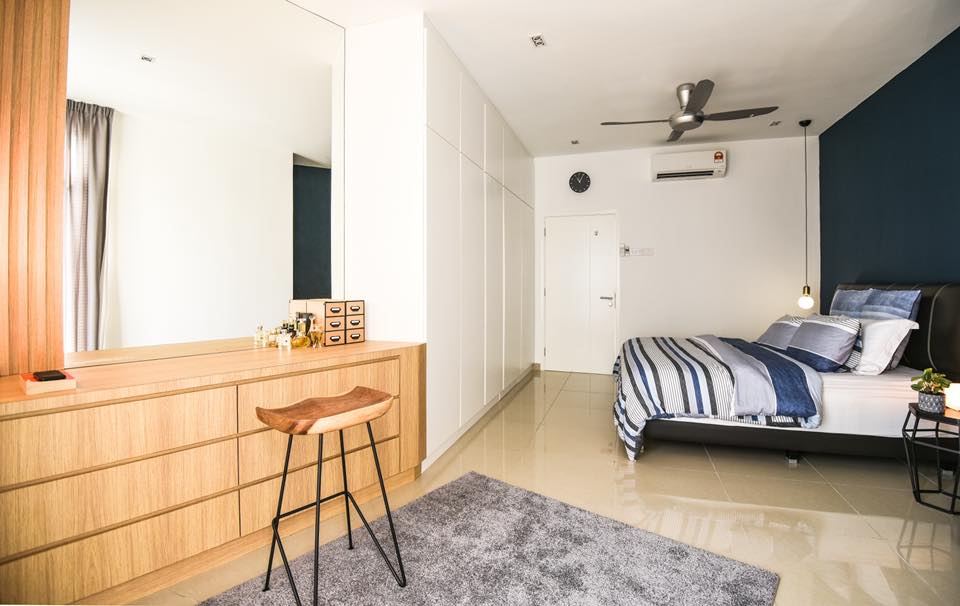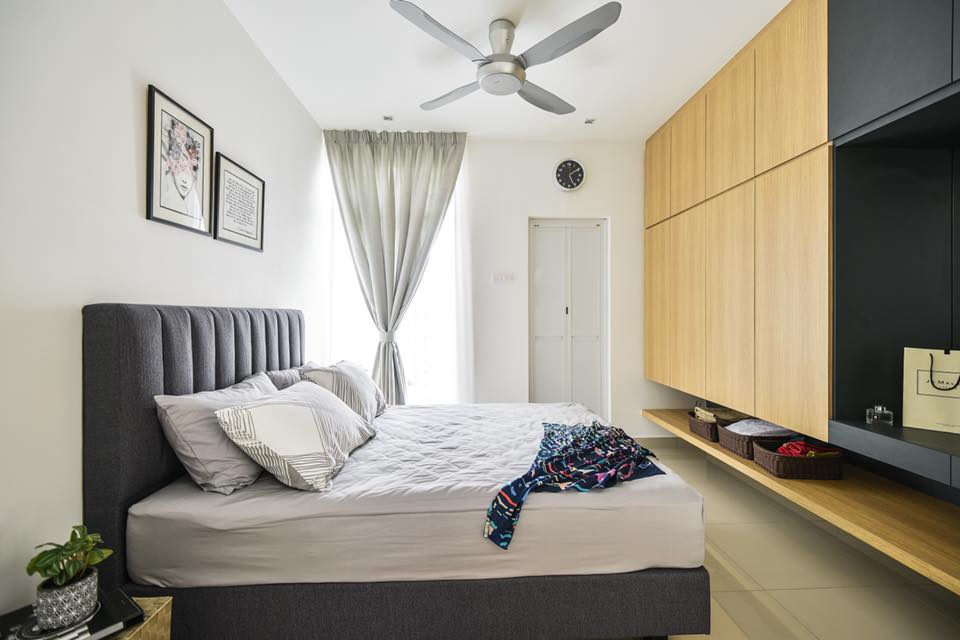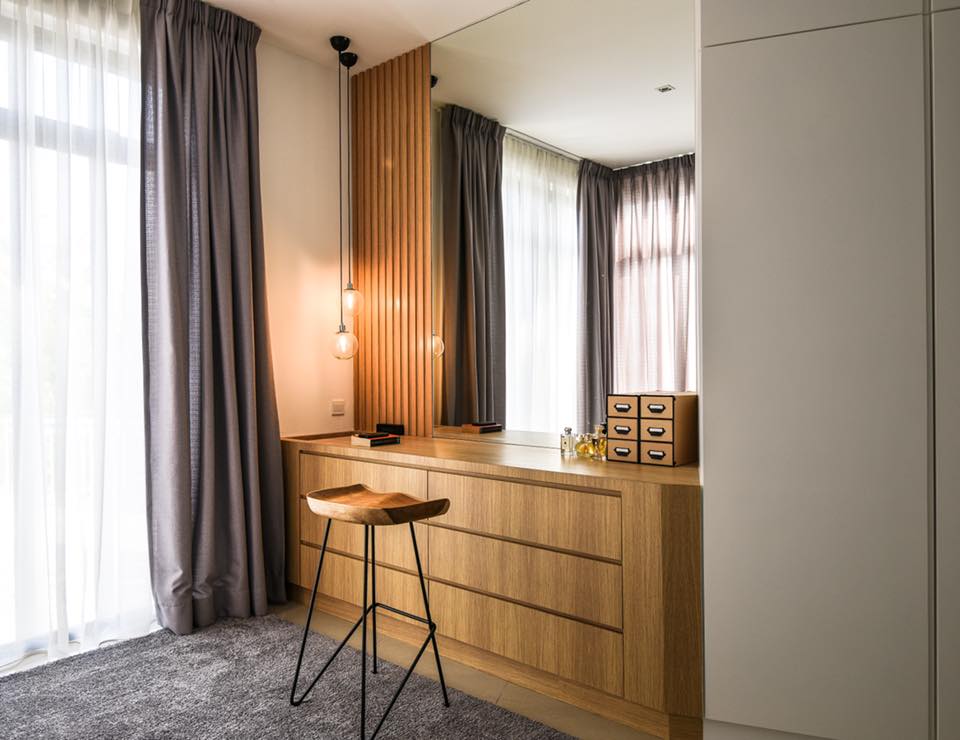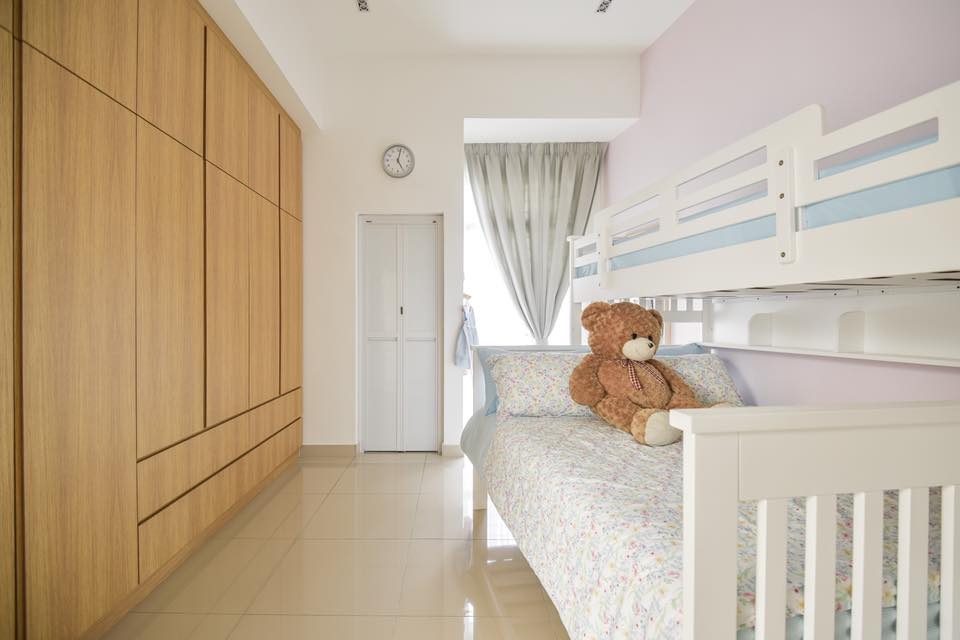 Inside the bedrooms, they are very comfy and modern with some simple decor to spice it up for both the master bedroom and the second bedroom, which is very cosy. In another bedroom, you can see that it is a child's room as it has a mini double-decker bed that is simply decorated as well.
All images are taken from Yong's Studio Facebook page unless otherwise stated.