The minimalist movement has really caught on around the world and in Malaysia as well. Houses, clothes, designs, furniture and so much more have been influenced by this trend and rightly so, as it looks good and is fuss-free.
The Pool House by Yong Studio is located in Petaling Jaya and focuses on minimalism. The property is already 10 years old and needs a style refresh. Luckily, Yong Studio managed to help it realise its full potential and turned it into an ultimate dream home.
Project: The Pool House
Designer: Yong Studio
Location: Petaling Jaya, Malaysia
Exterior Area: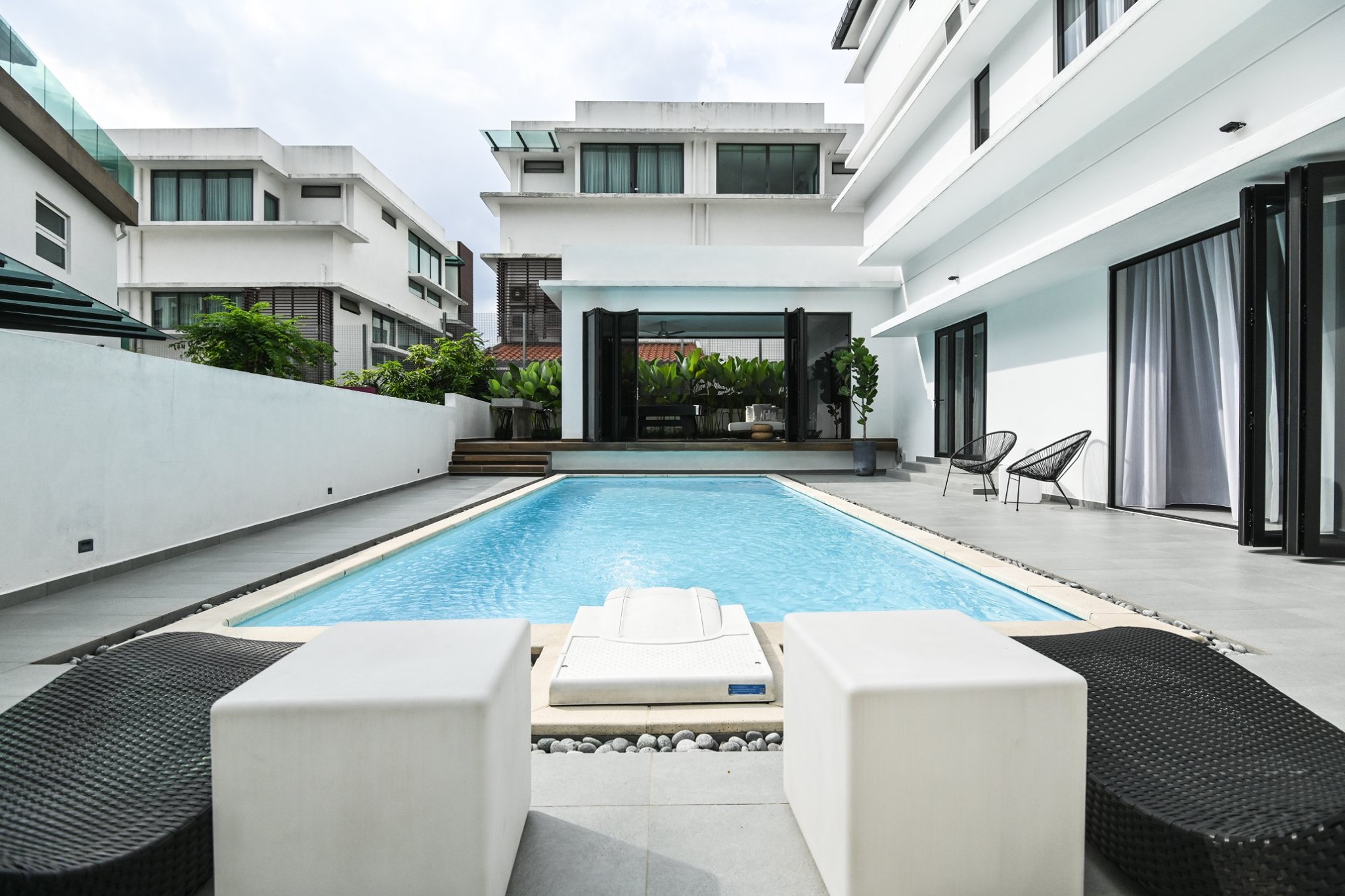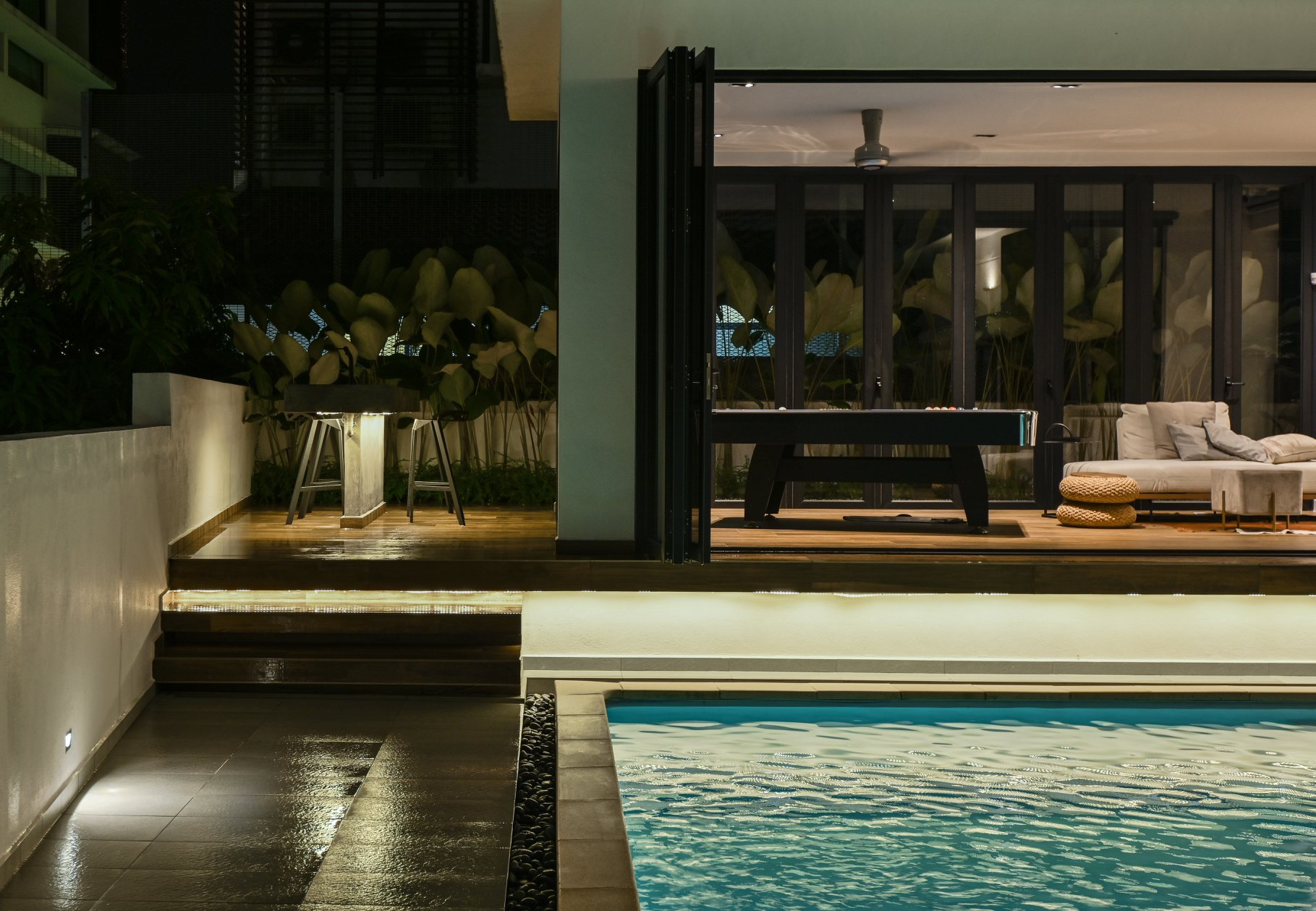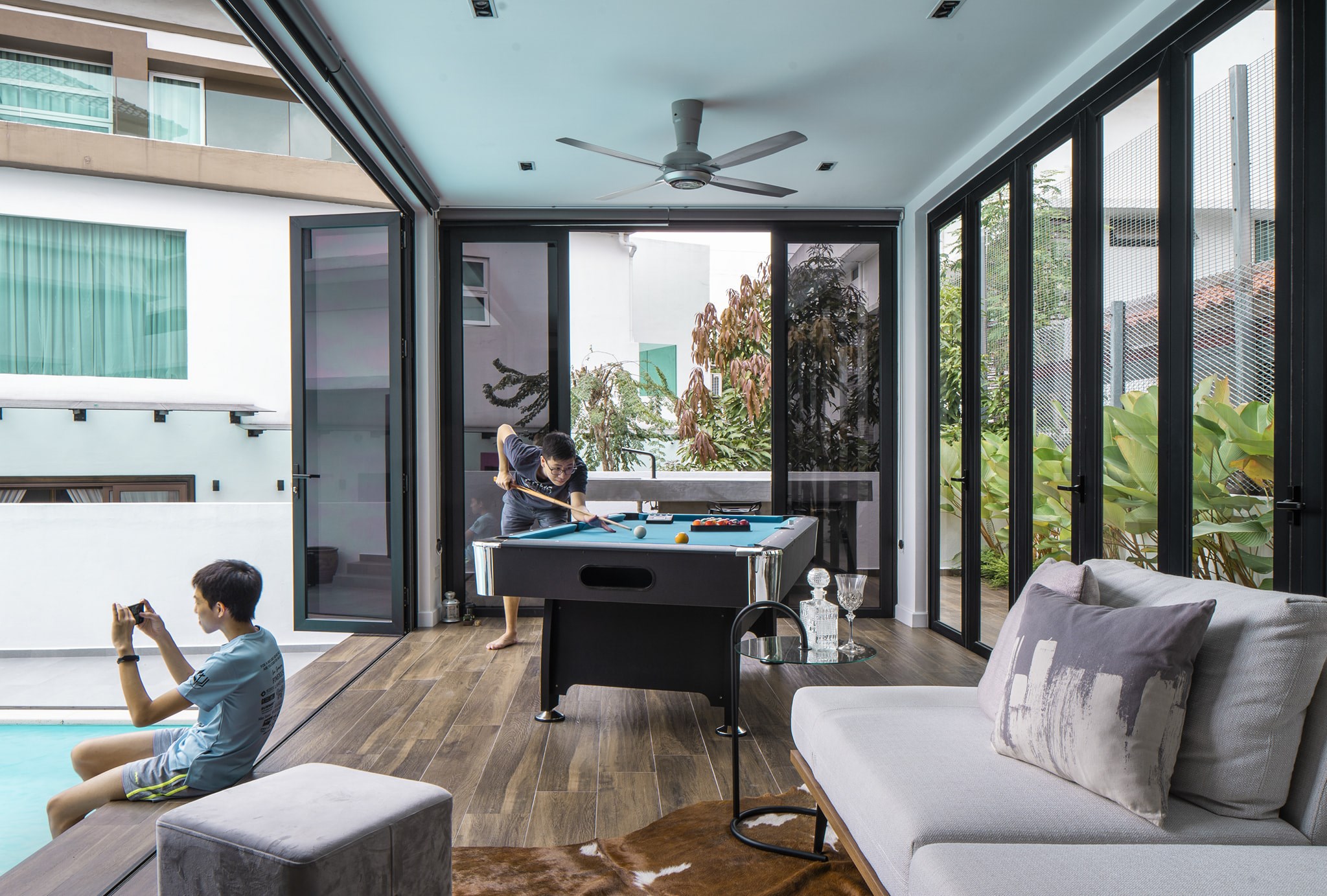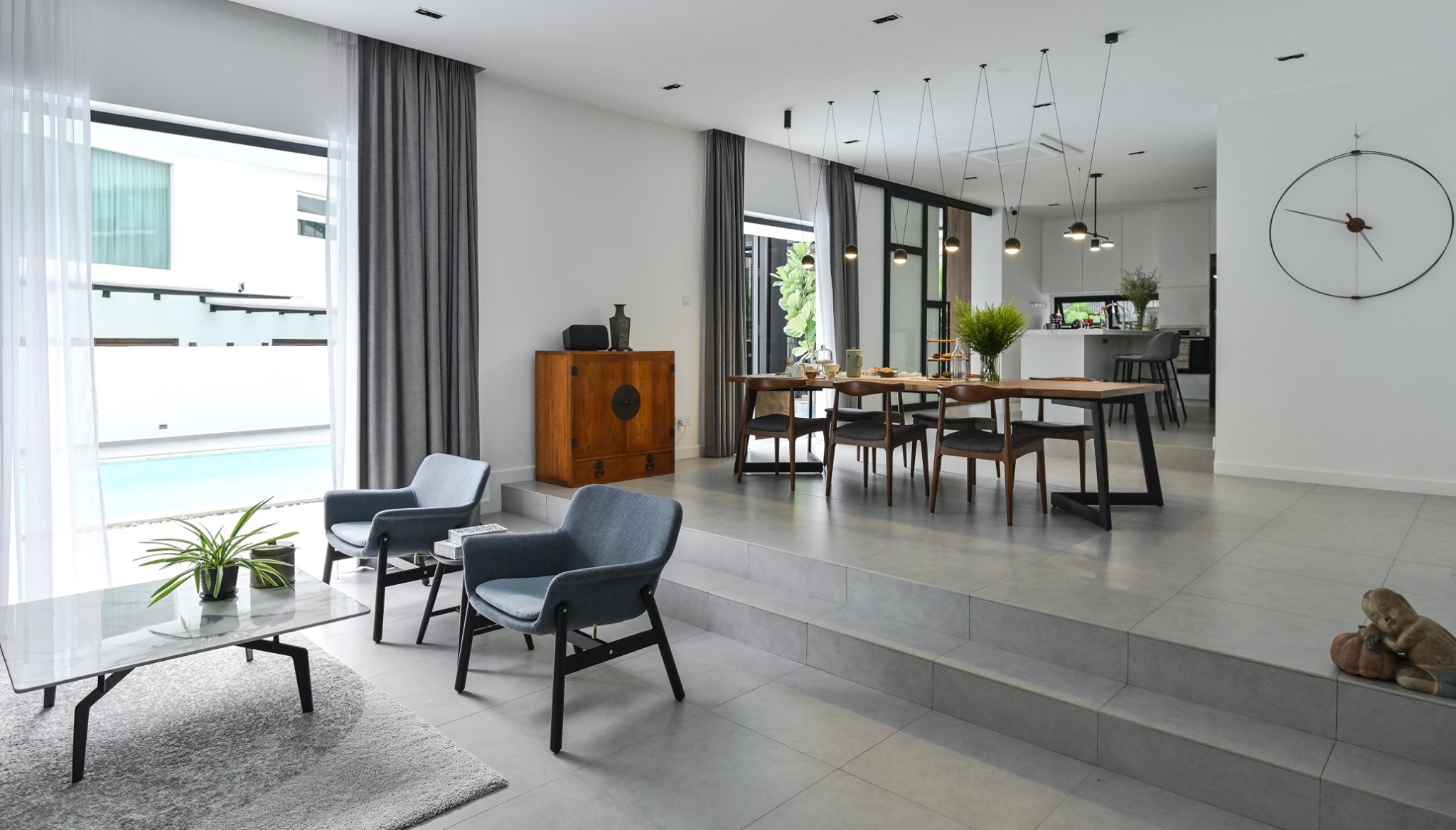 Building on the concept that "Less is More", the design team breath new life into the residence. The facade of the house is painted white with strong black frame windows and warm lighting to soften the look. Manicured plants liven up the home while miniature terracotta soldiers stand guard at the main door into the house.
The house's namesake is located at the side of the house and exudes the same minimalist vibe. Natural stones surround the pool and it's accessible from various glass doors that can be drawn close when the residents want privacy.
Interior Area: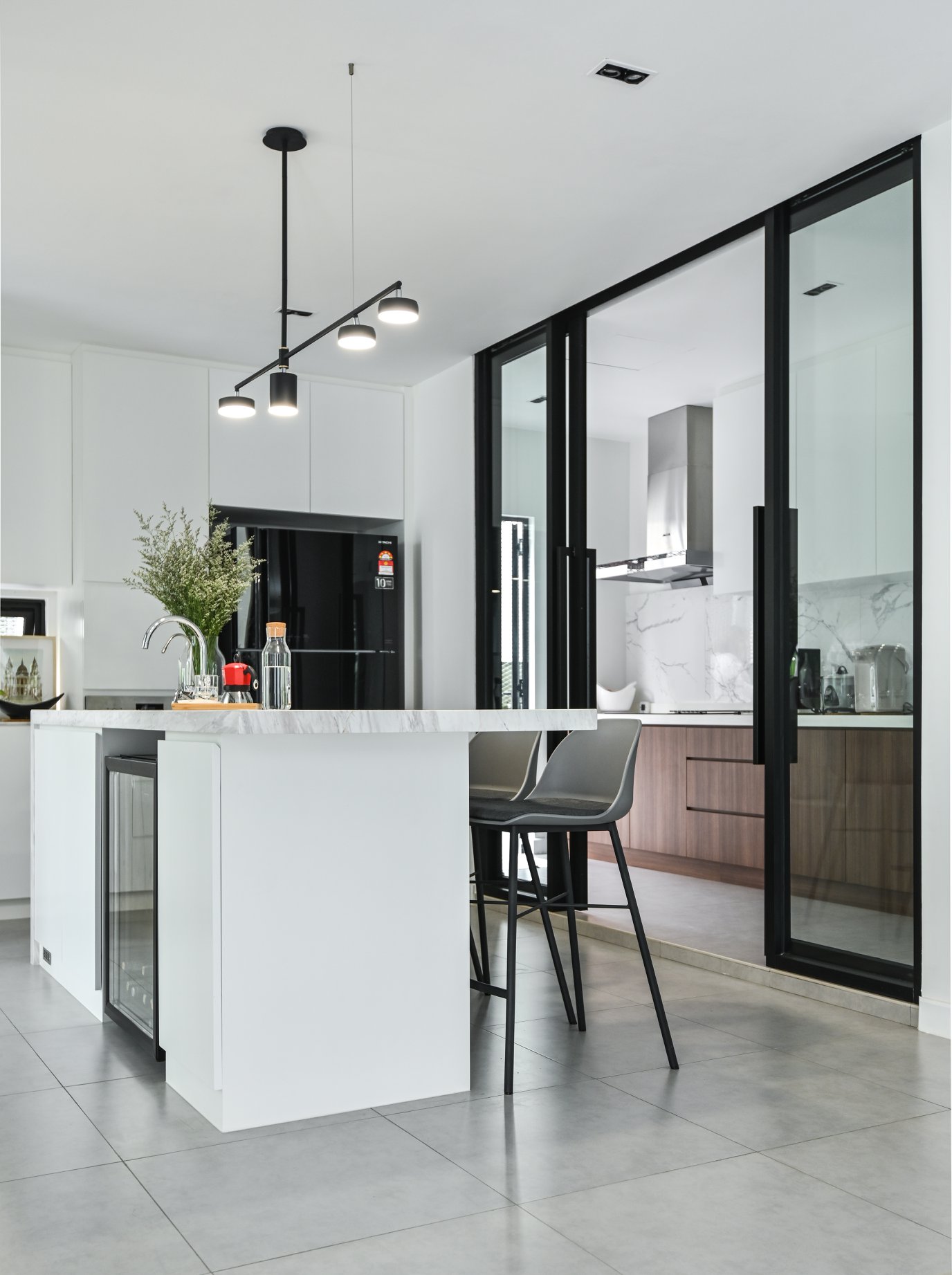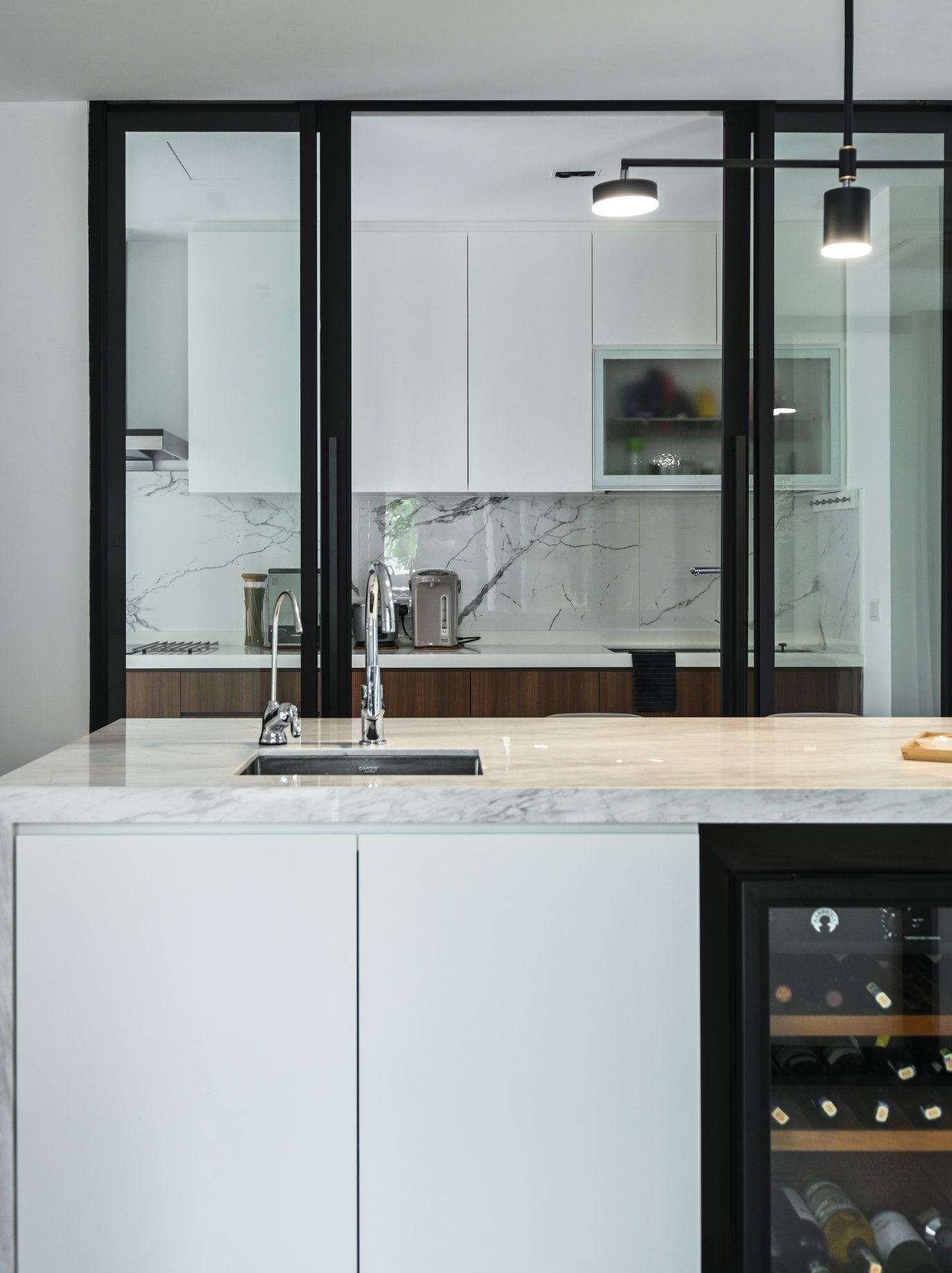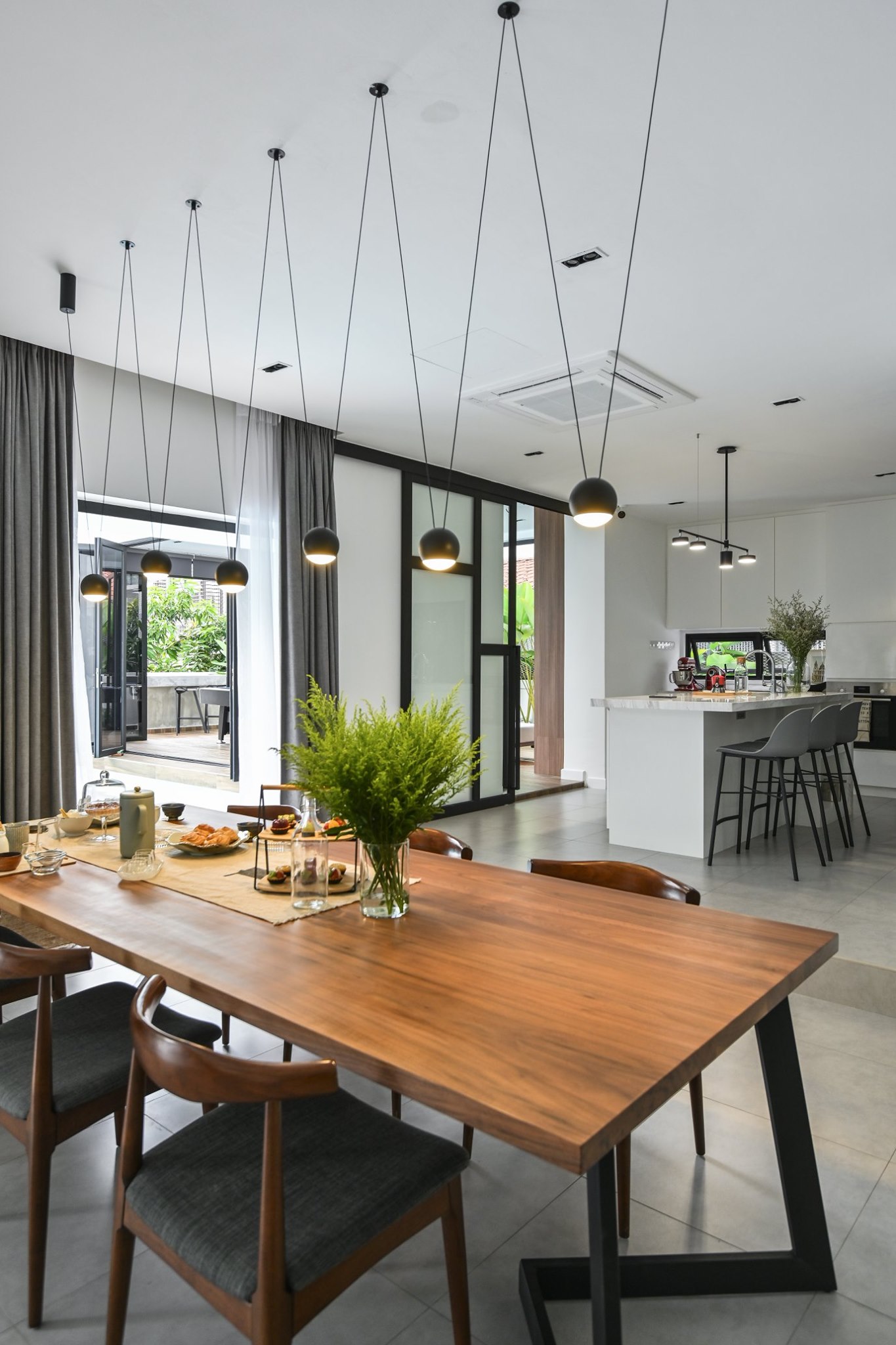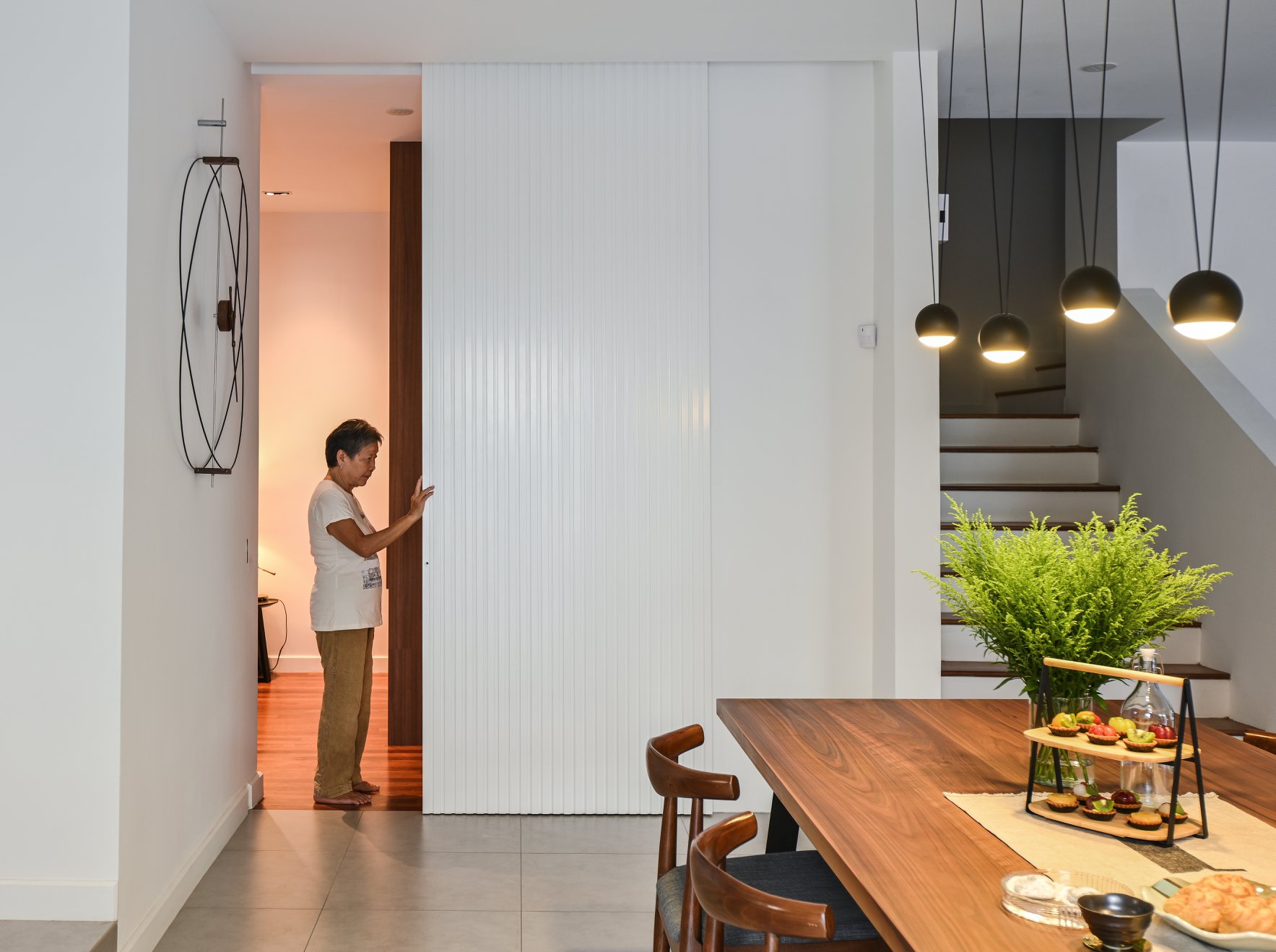 One of the rooms facing the pool is the games room which also houses a pool table, giving an extra layer of meaning to the house's name. It's decked out in white and wooden elements which look stylish and clean.
The living room, dining area and kitchen are open plan and faces the swimming pool as well.  Another pair of glass doors seal off the wet kitchen located at the back of the house.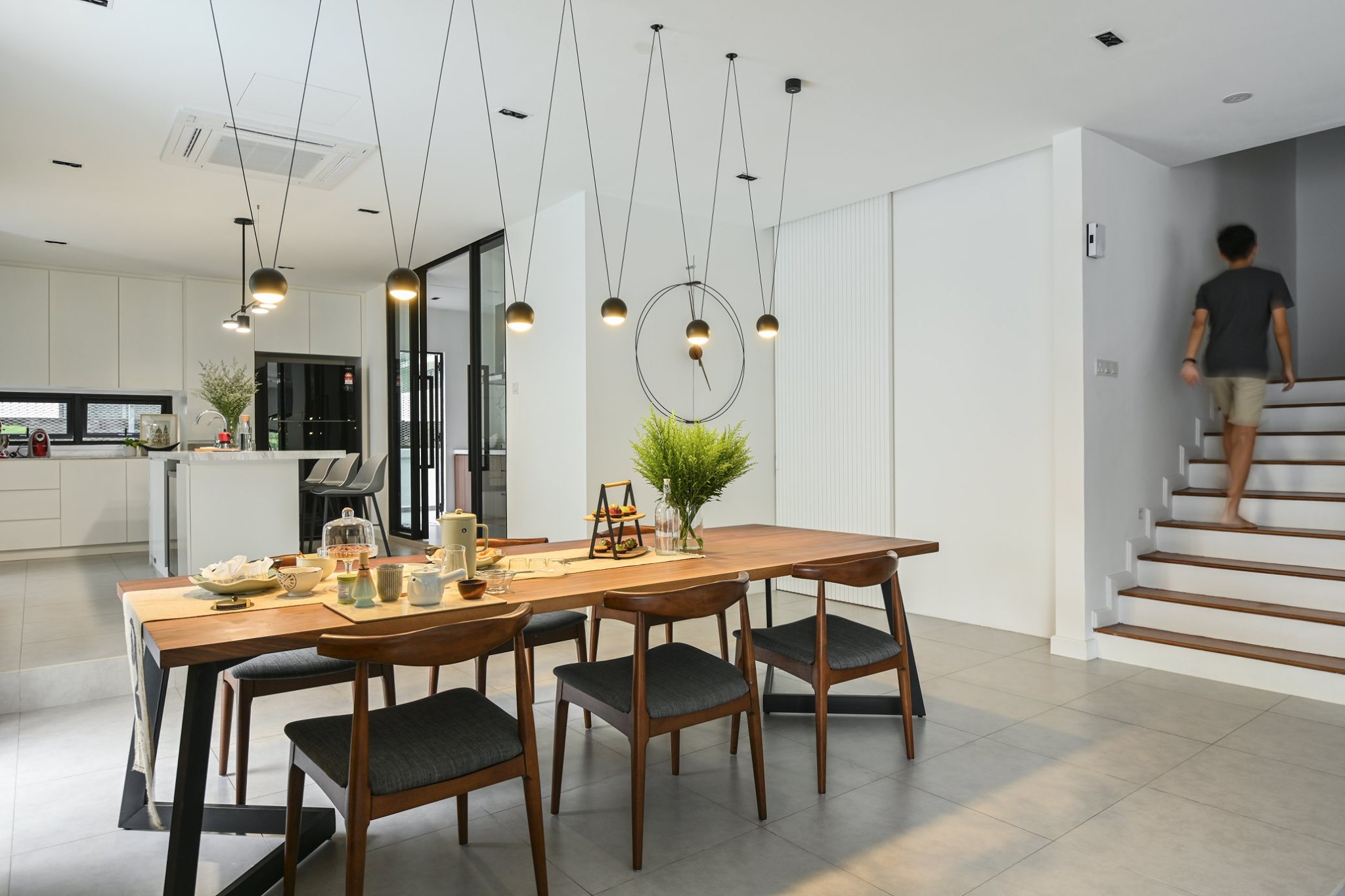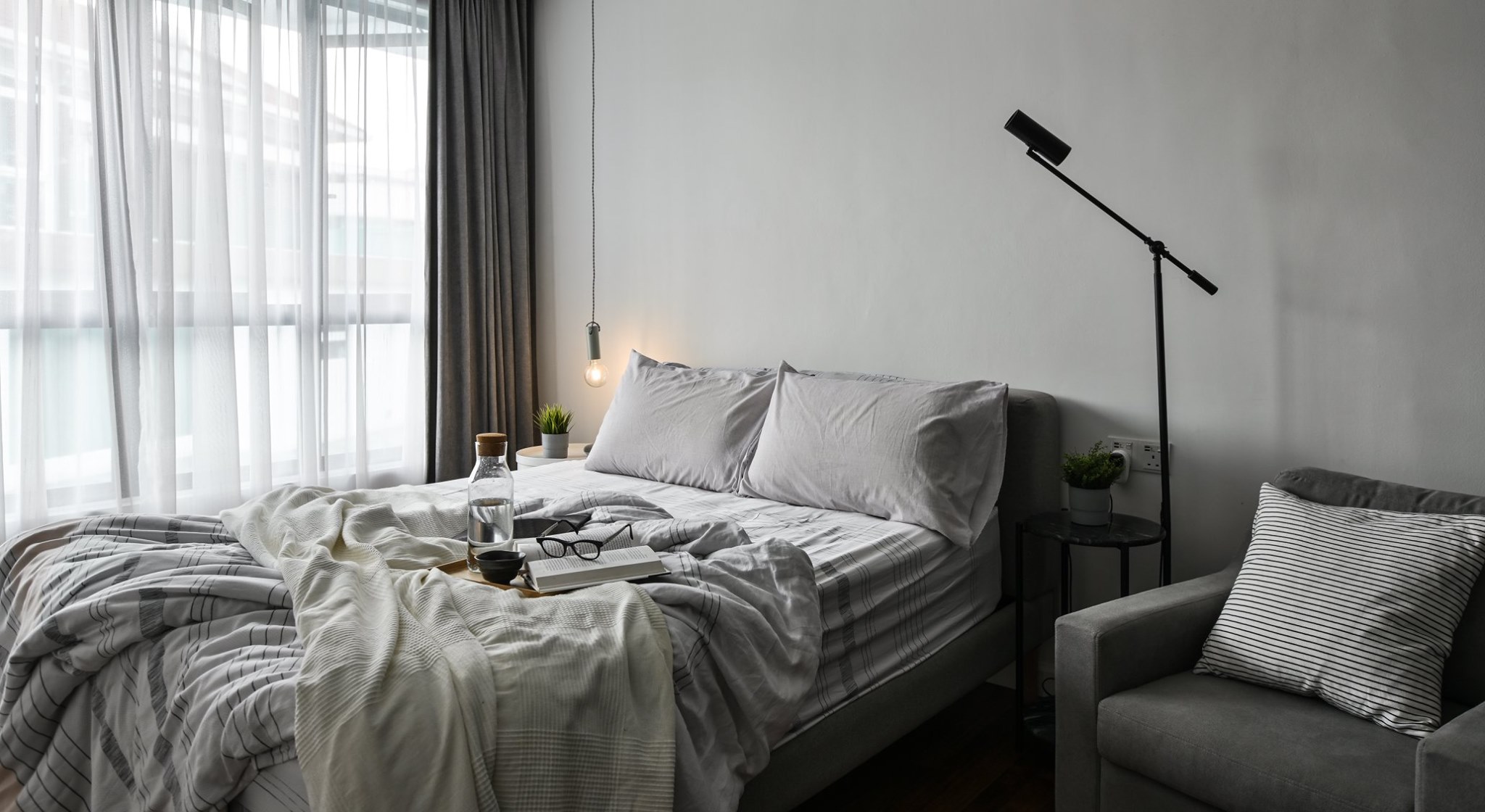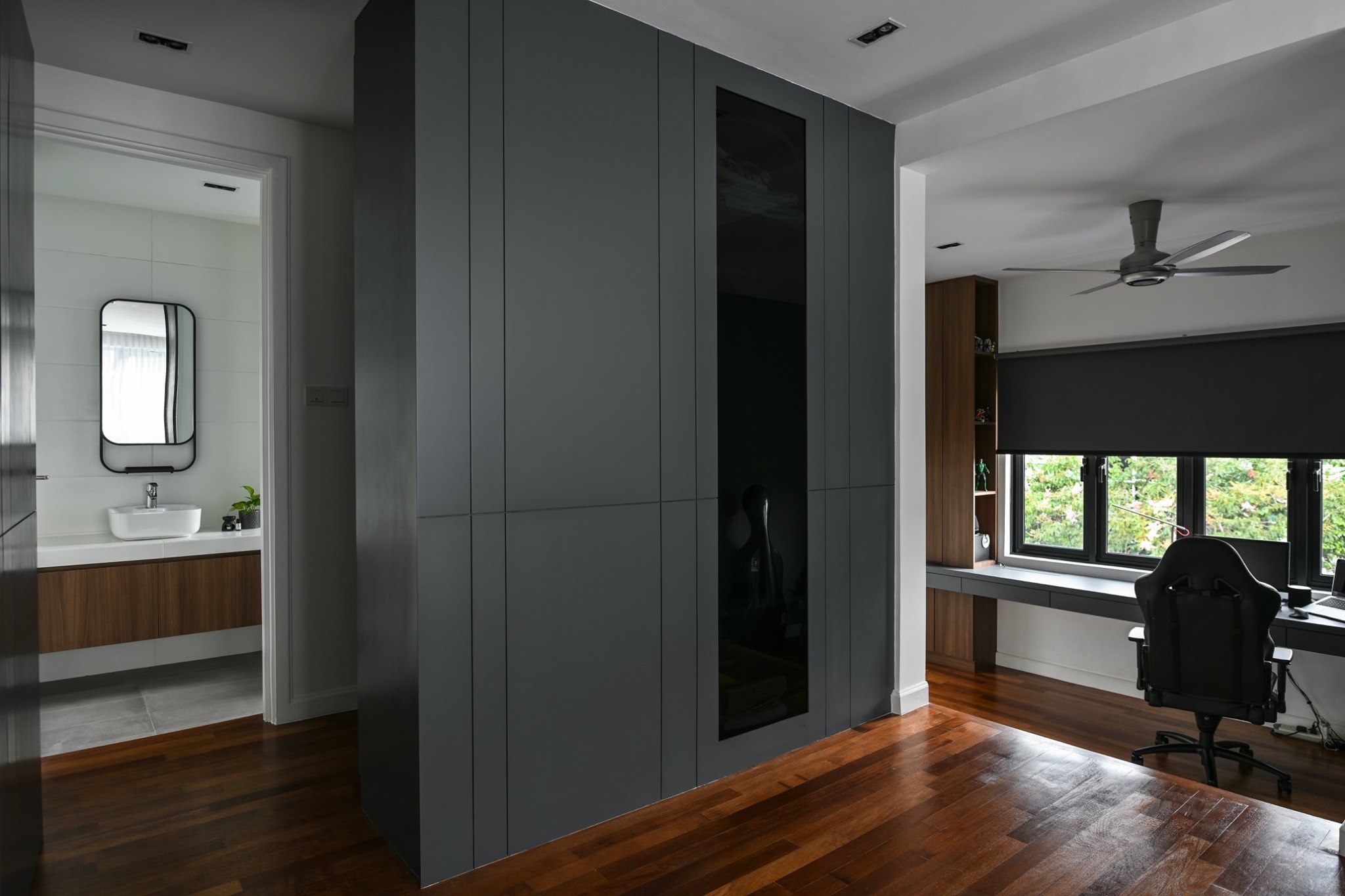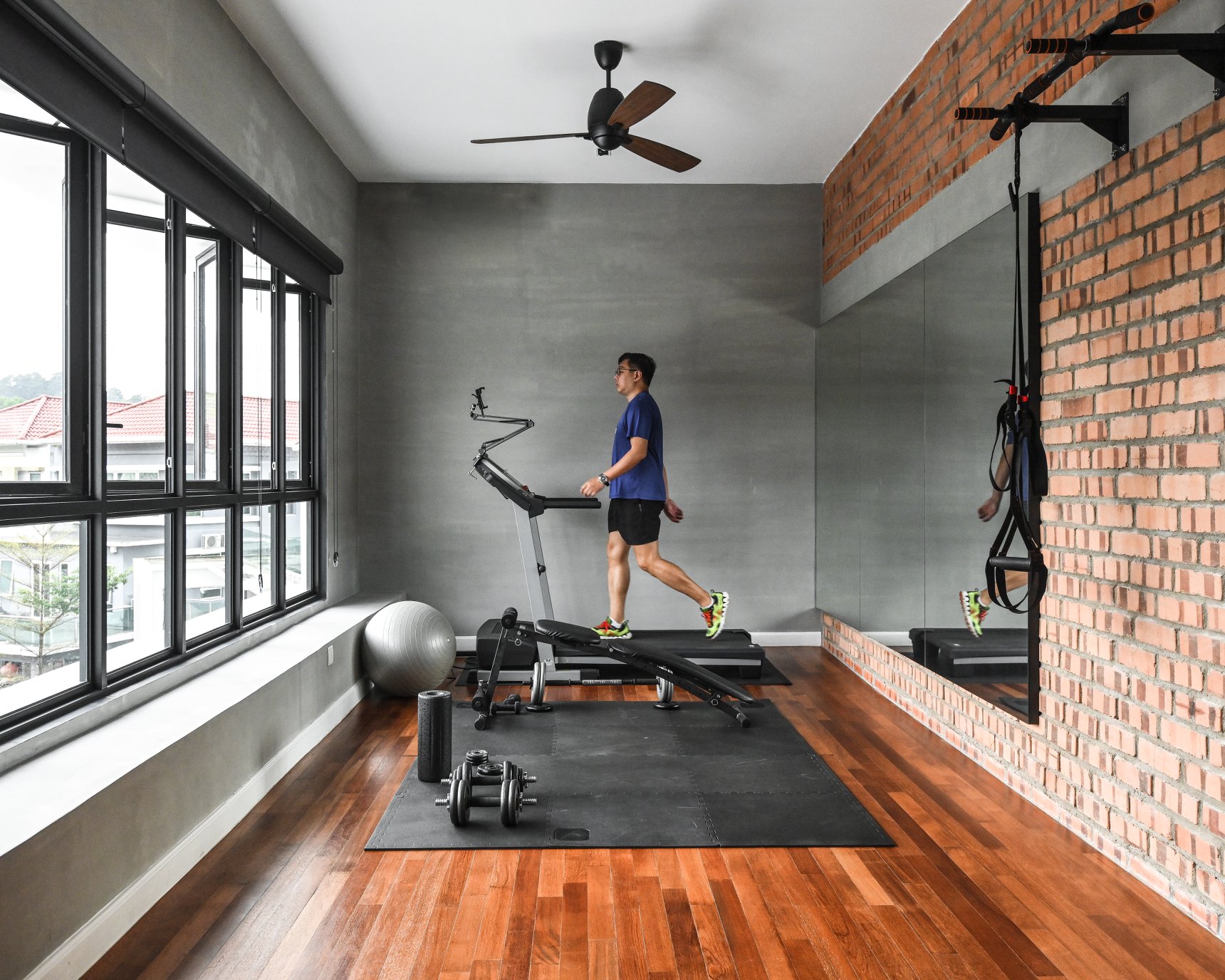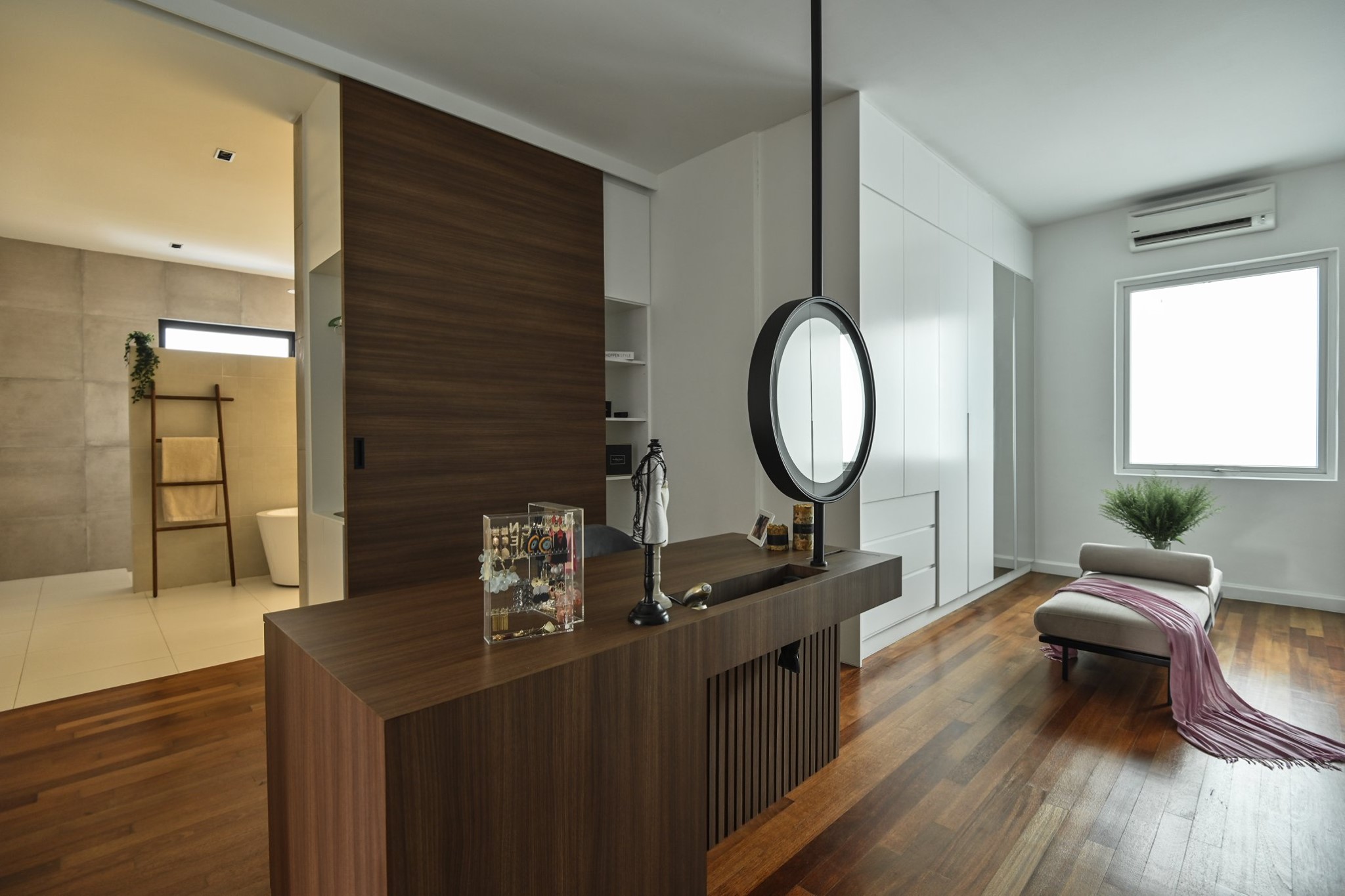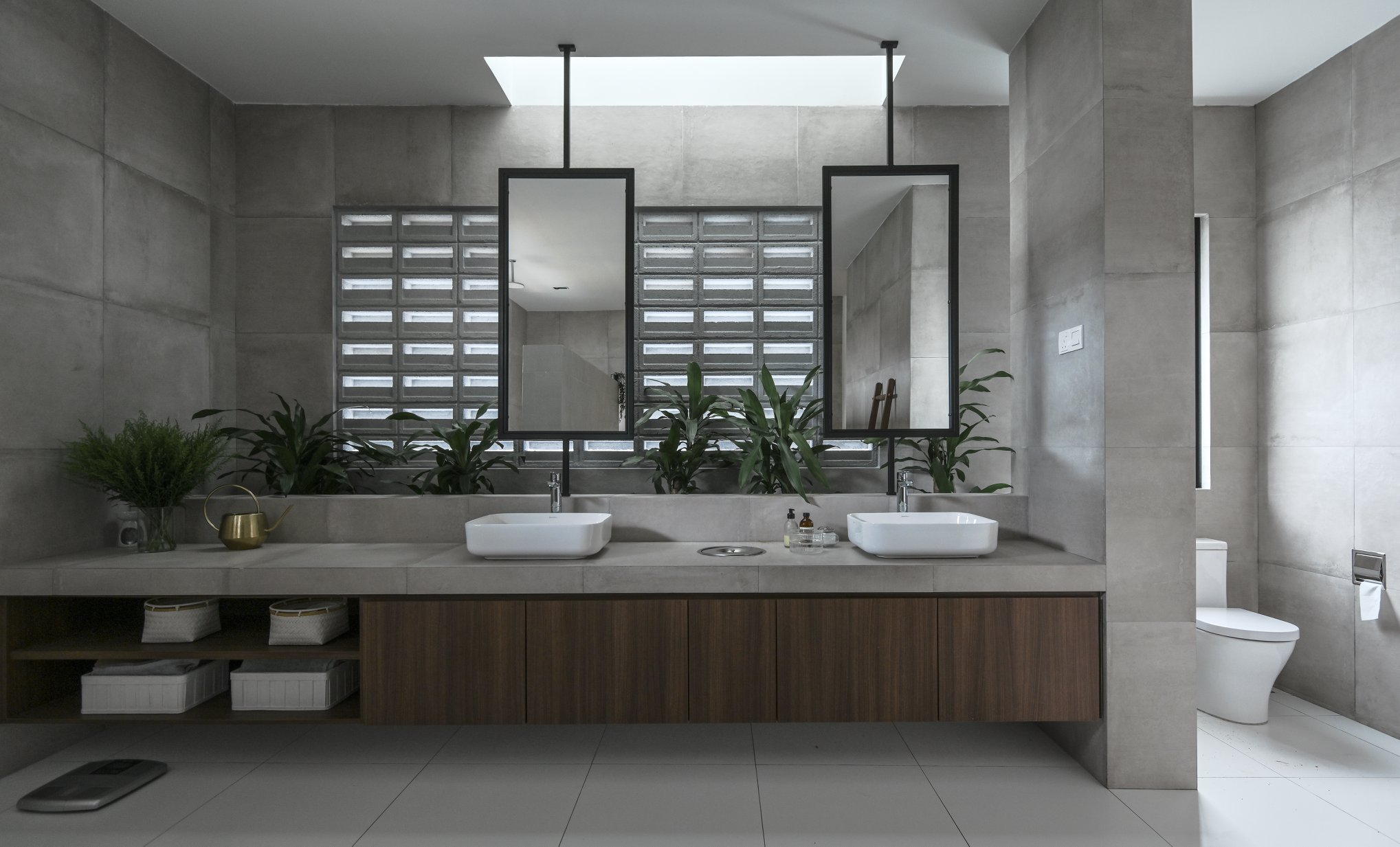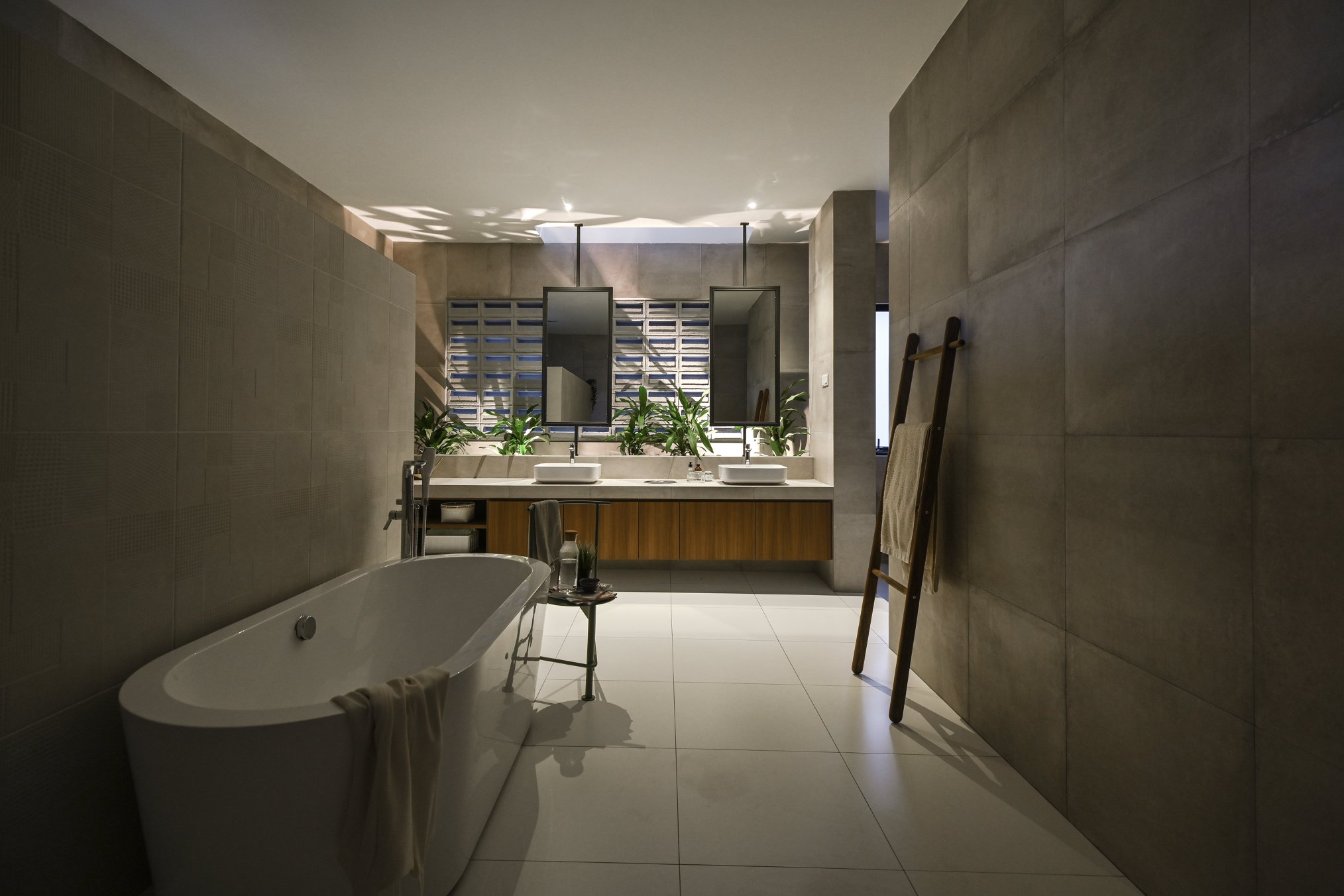 Upstairs, you can find private rooms such as the bedrooms, gym and a work area. There's a huge walk-in wardrobe area that's connected to a spa-like bathroom. The Zen-like bathroom has a standalone bathtub and a skylight that lets in plenty of natural light.
Since the home is focused on the minimalist concept, the colour palette is very subtle and natural. White and wood play a strong role here with creams and greys thrown in to keep it from being monotonous. Natural elements such as stone and concrete add some ruggedness to the home while sharp accessories liven up the home.
All images are taken from Yong Studio unless otherwise stated.
Interested in more amazing house designs? Check out our collection of house design articles now.