Indonesia is a lovely country and Bandung, one of its big cities is a busy, bustling space. While it is fairly well-developed, one of the problems with it is that there is simply not enough land at the city center. This is one of the problems faced by Lumiere House by Studio Avana as they had to overcome the issue of land limitations when creating the house.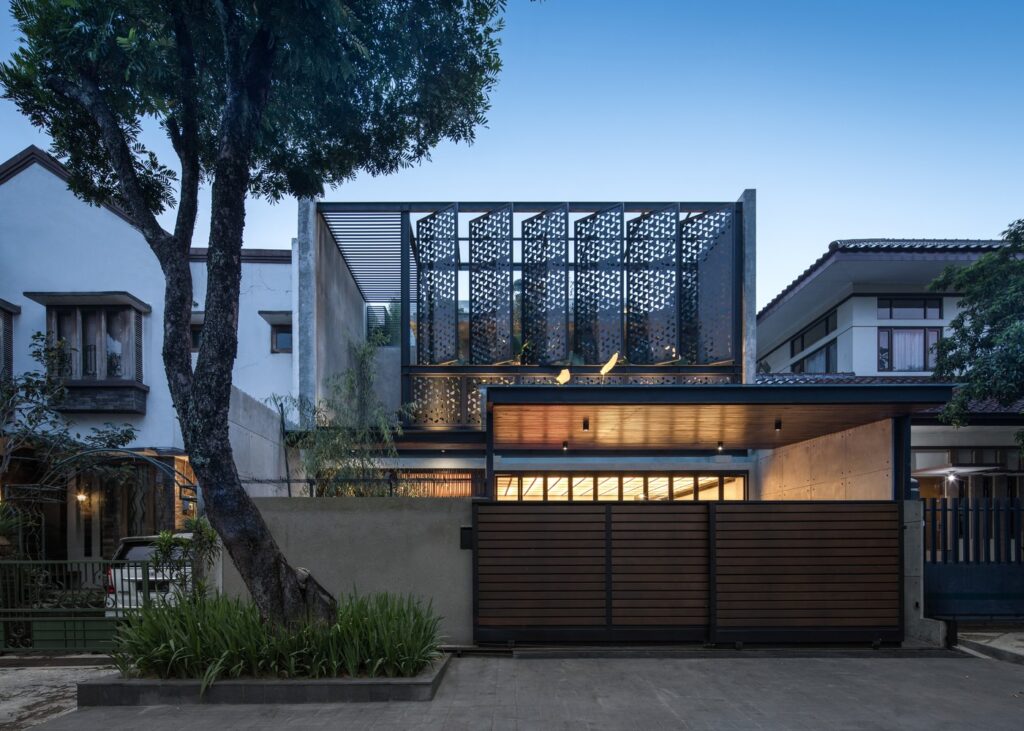 Split-Level Concept: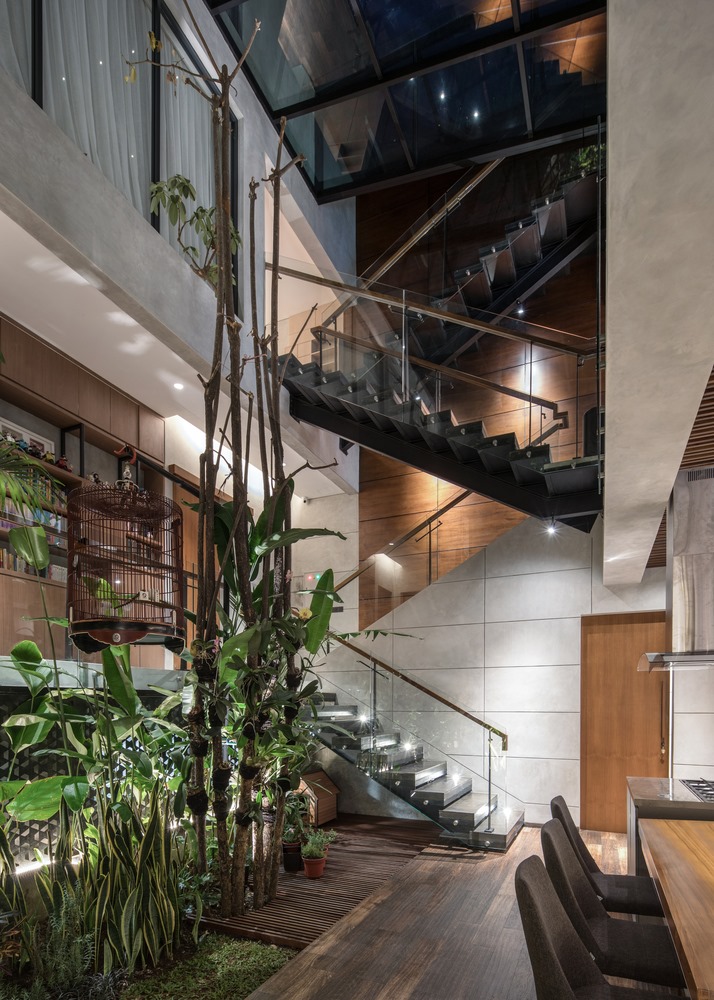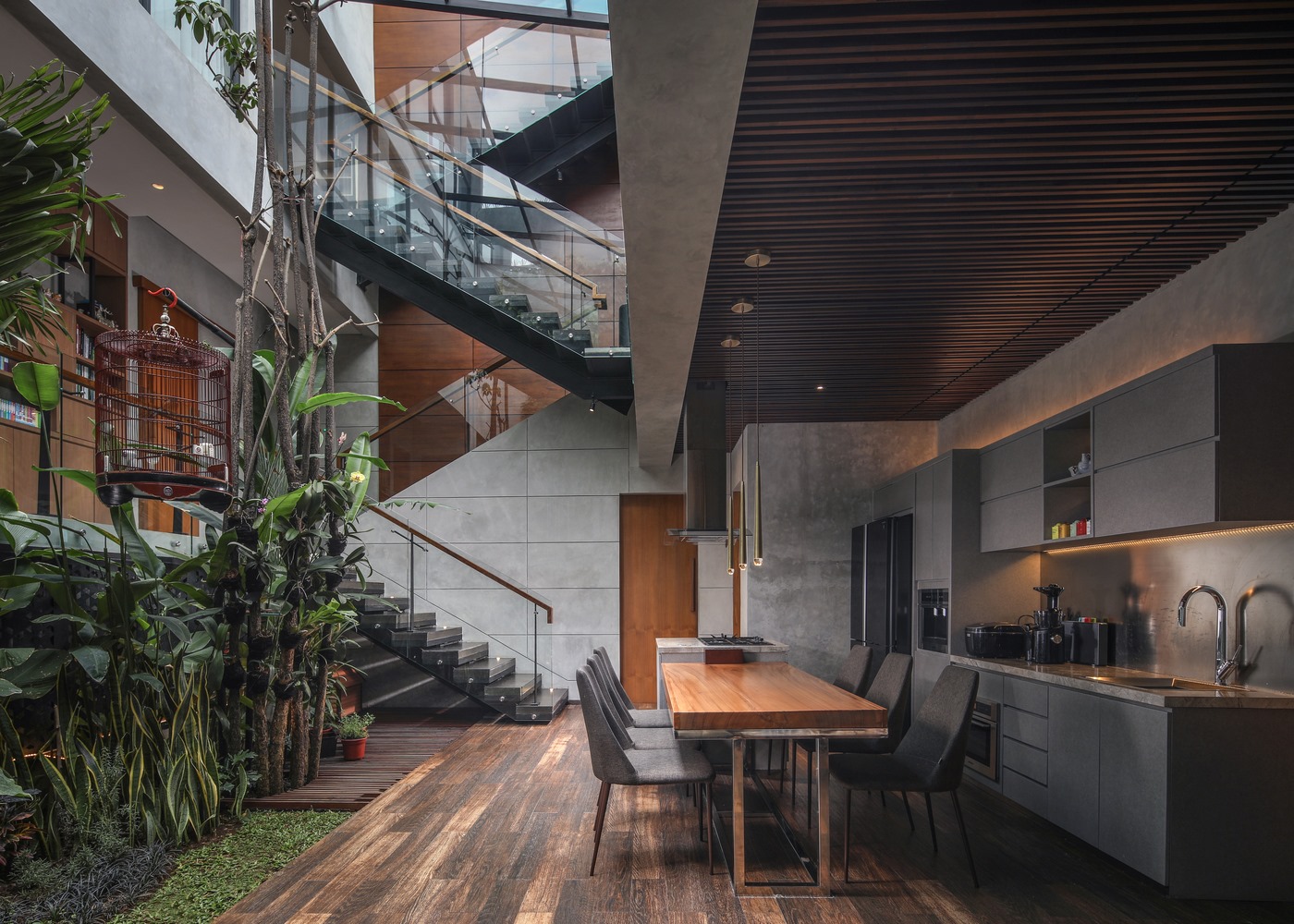 Hence, they decided to go with a split level concept so that they could accommodate the needs of the house owner. The owner wanted something unique and also a place that would showcase his passion for gardening and modern technology. In order to achieve this, the design team included a garden on every floor of the house, which is one of the most important elements.
Gardens: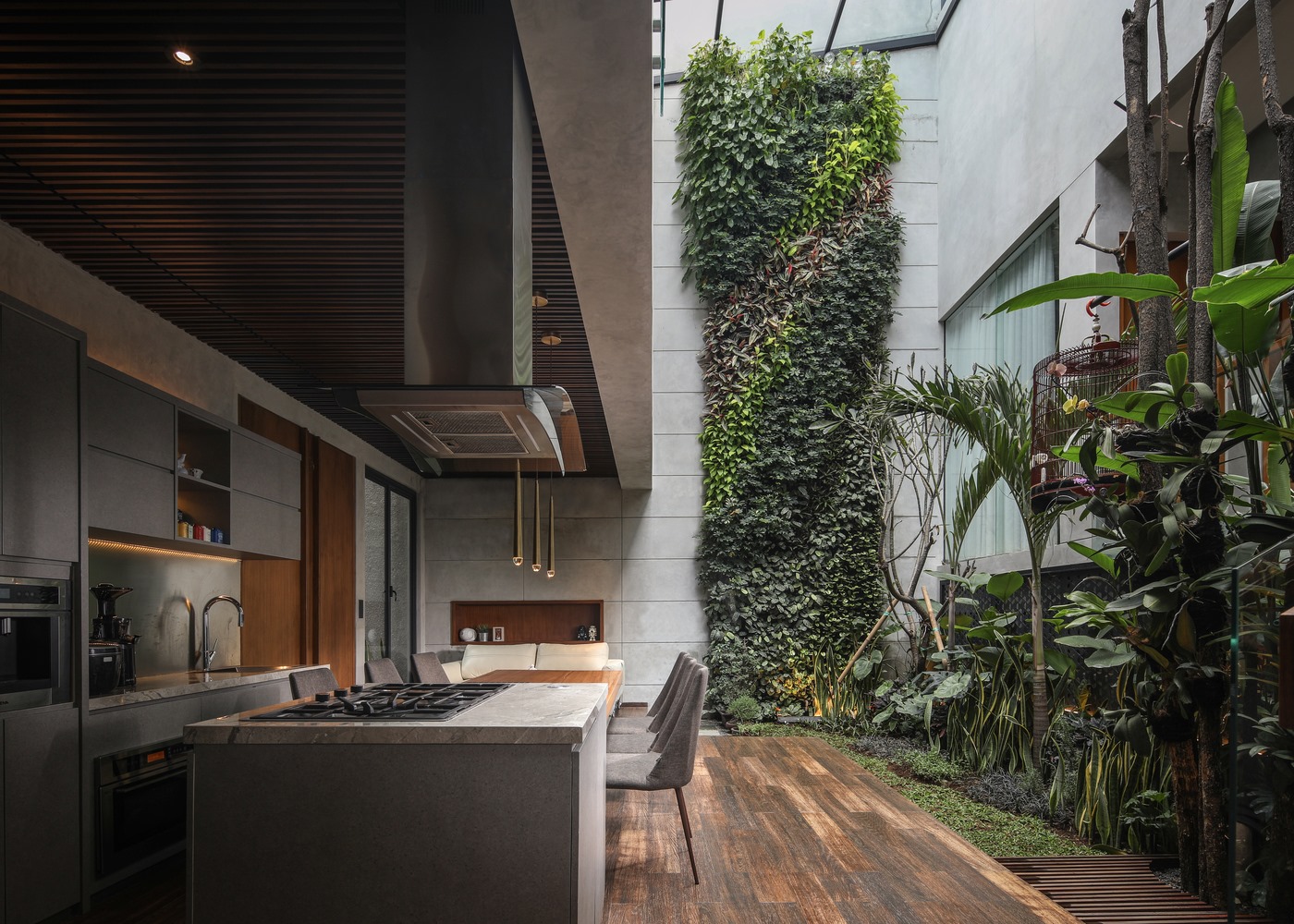 There are a grand total of five different gardens in different areas of the house which not only look good but are functional too. These flourishing gardens add to the air circulation and natural lighting inside the house. The main garden is situated at the center of the house and transforms it into an inner courtyard that also functions as a void. This void connects the whole house. There is also a vertical garden in this area, giving the home a more lively vibe.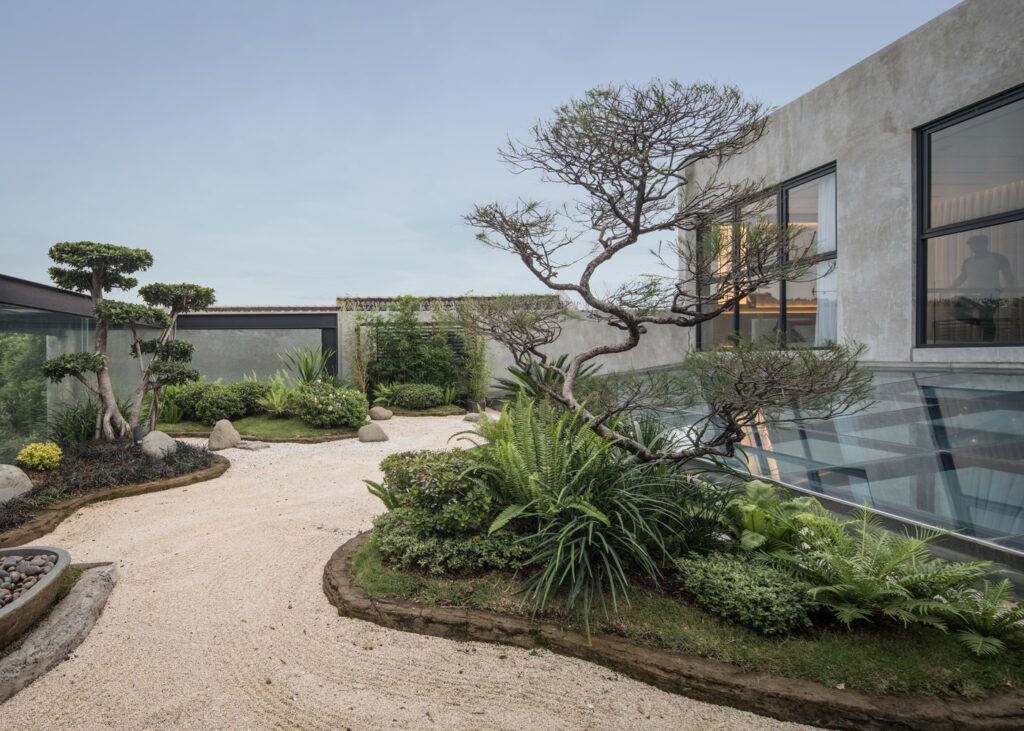 In addition, greenery can be seen on the roof and facade of the house to help improve the air quality. A garden on the rooftop helps to absorb and reduce the heat in a tropical country while the garden on the facade acts as a noise buffer. The facade garden is combined with sun protective fins, insulating the house and keeping it cool during the daytime.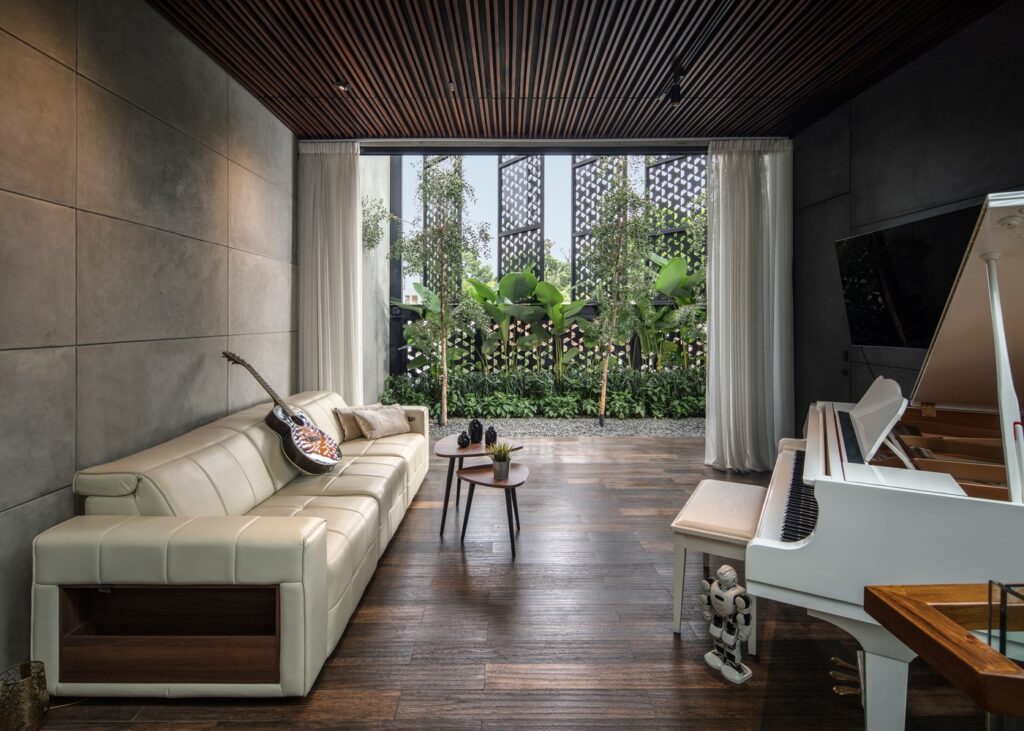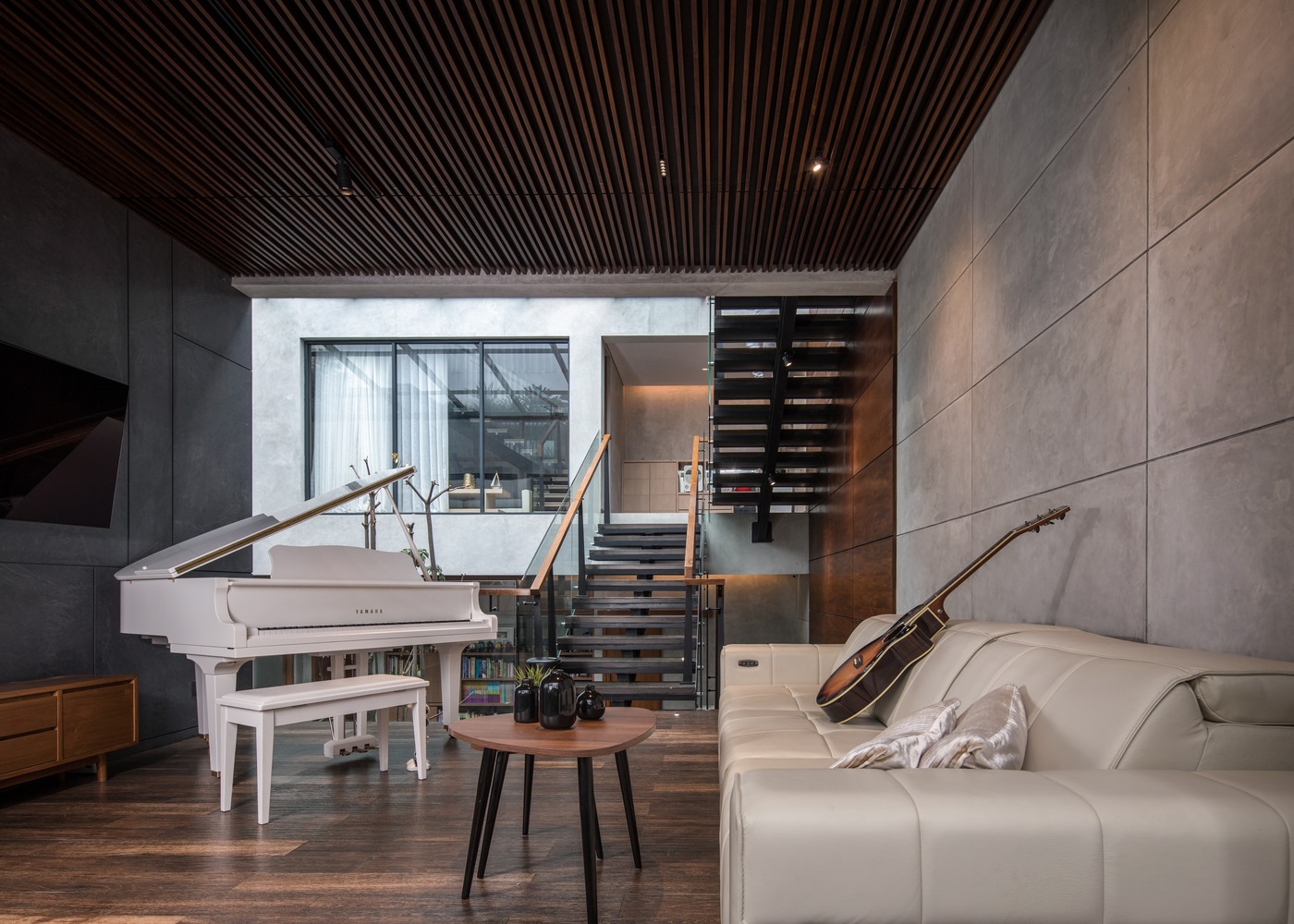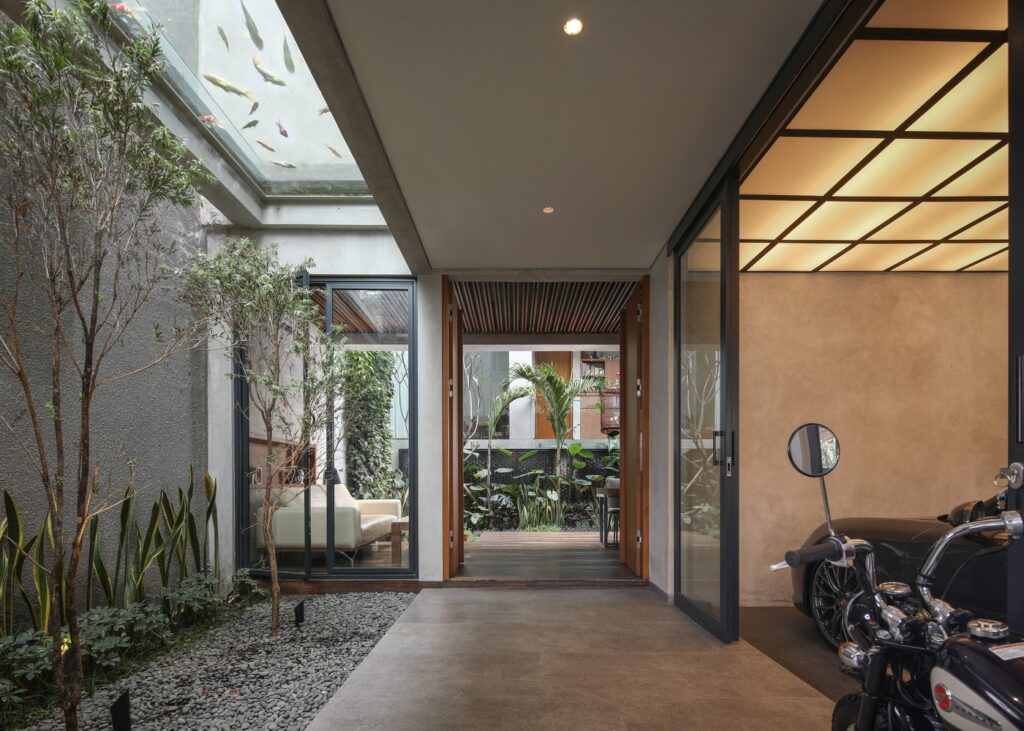 Finally, you can also spot the garden right at the entrance of the house. A koi pond on the second floor uses glass as the base, casting interesting shadows on the room beneath it for a very dynamic look. Thanks to the wondrous use of gardens in this home, it's a very relaxing and welcoming home that's truly unique.
All images taken from Studio Avana unless otherwise stated.
Interested for more amazing house designs? Check out our collection of house design articles now.