Beauty can be found in all areas and this narrow little house is the perfect example of this. The Silhouette Hytte House is located in the quiet streets of Elwood, Victoria Australia and is the product of Figr Architecture & Design. The design team rose to the challenge of creating this work of art that is built on a narrow piece of land. The site is only 34.4m long by 6.1m wide and has an east-facing backyard.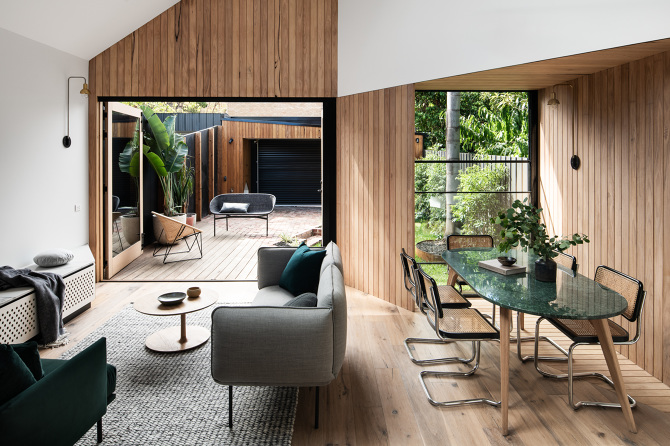 External Layout: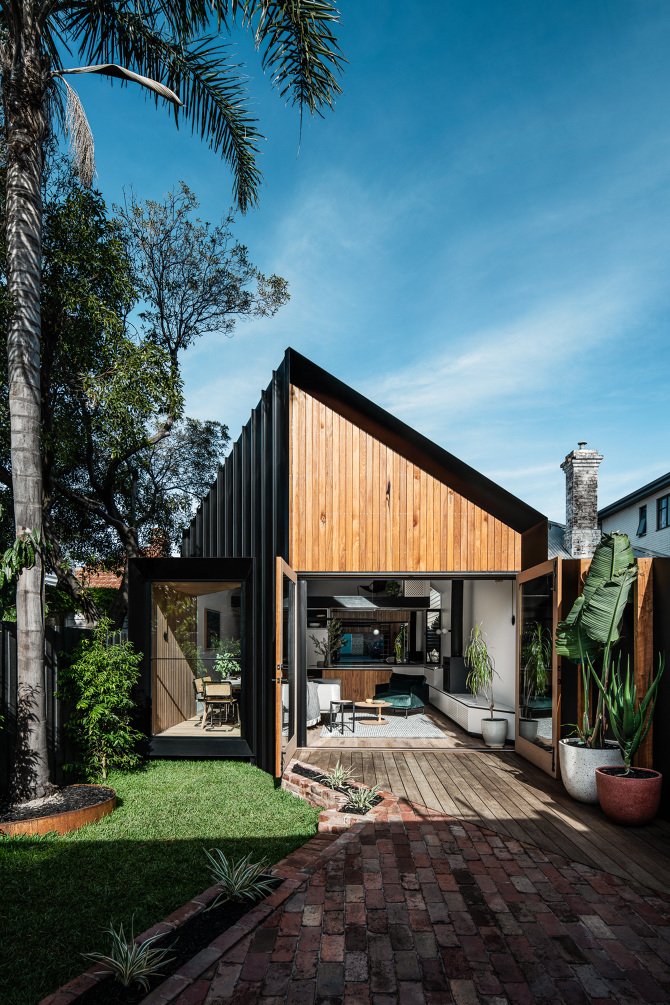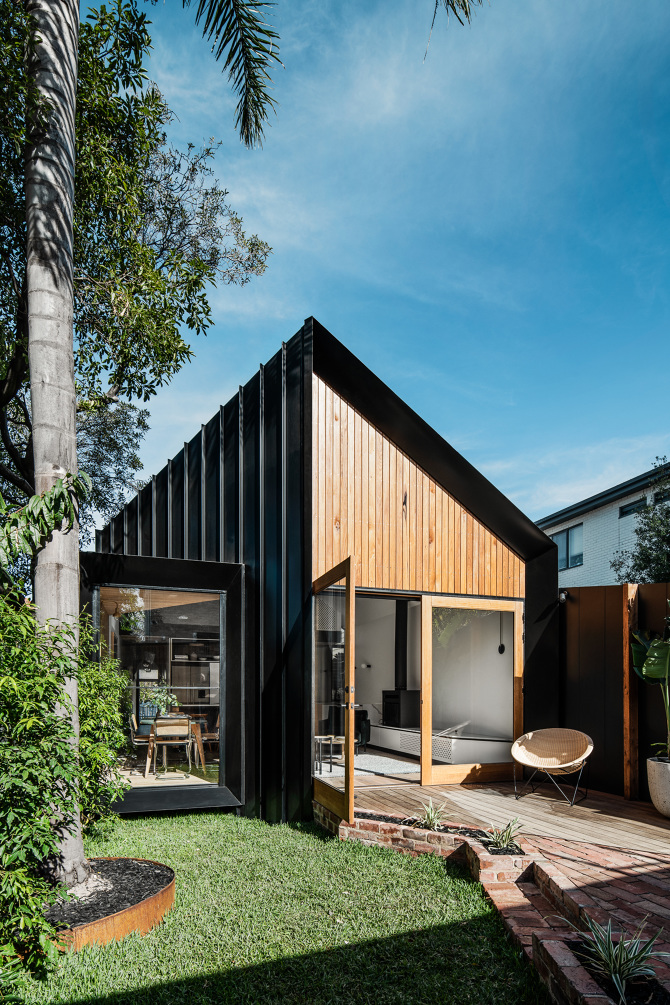 In order to meet the clients' needs and also overcome some of the challenges; the team's approach to the design was by repurposing the leftover silhouette of the existing house, hence, the name. They had to consider the heritage overlay, flood overlay and the proximity of the trees when designing the house. With the leftover silhouette, the team decided to stretch, distort and repurpose the facade to create a contemporary home.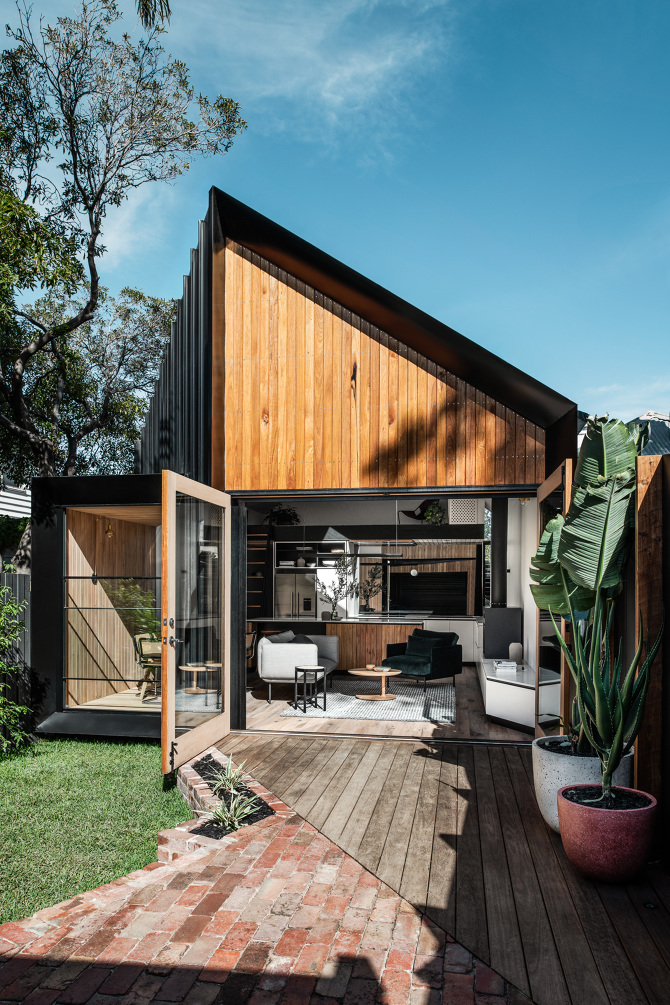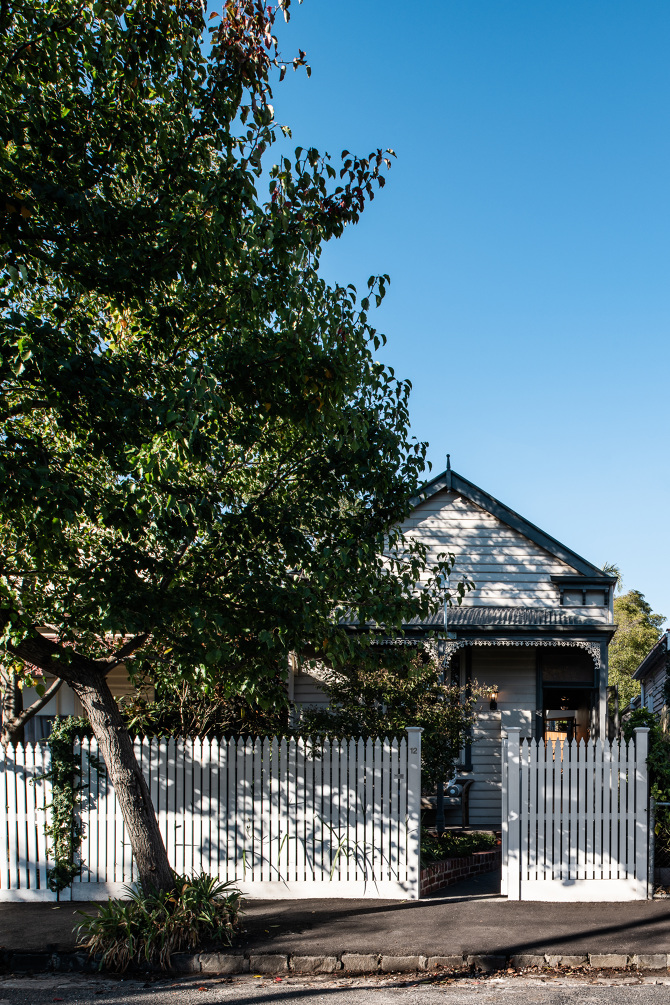 Thanks to their clever and creative planning, they created a fold in the rear elevation of the home that carefully skims the neighbouring tree canopy. This helps to give the impression of a dynamic building that changes from different vantage points. Using a black standing seam metal cladding on the facade of one side of the house makes it look more interesting. It also provides contrast with the existing weatherboard house and seamlessly melds the old with the new.
Internal Layout: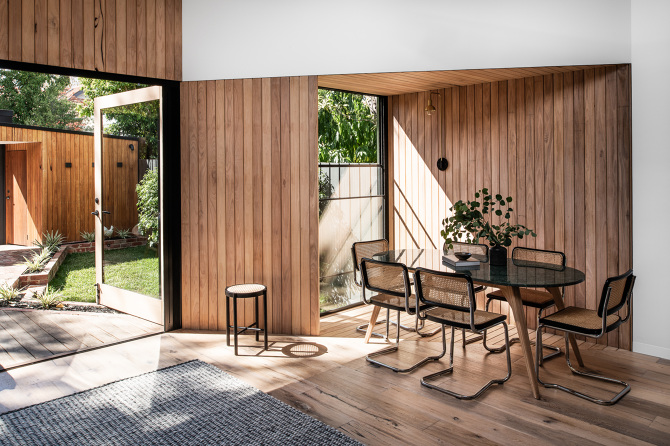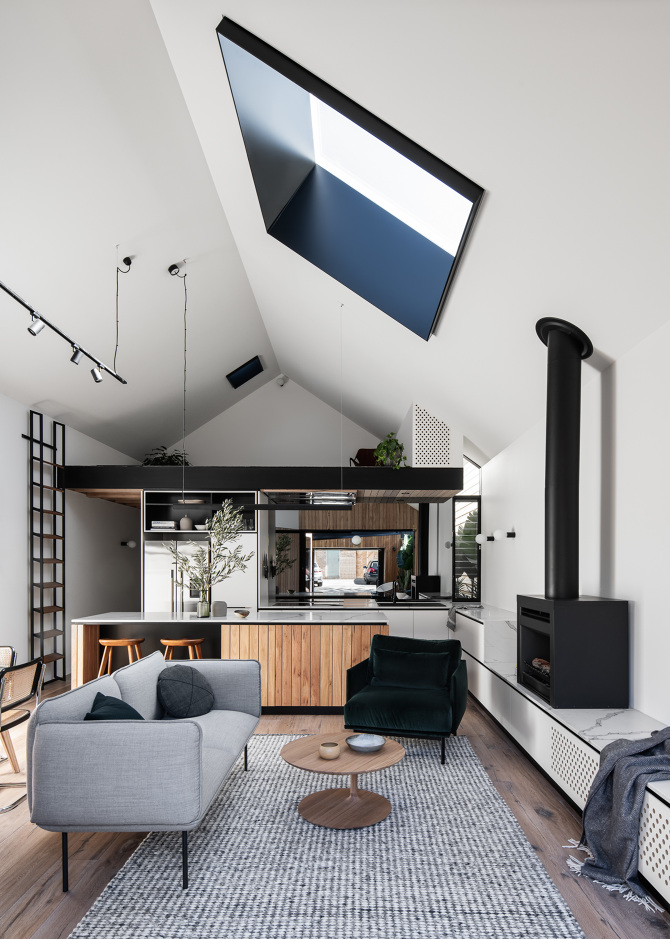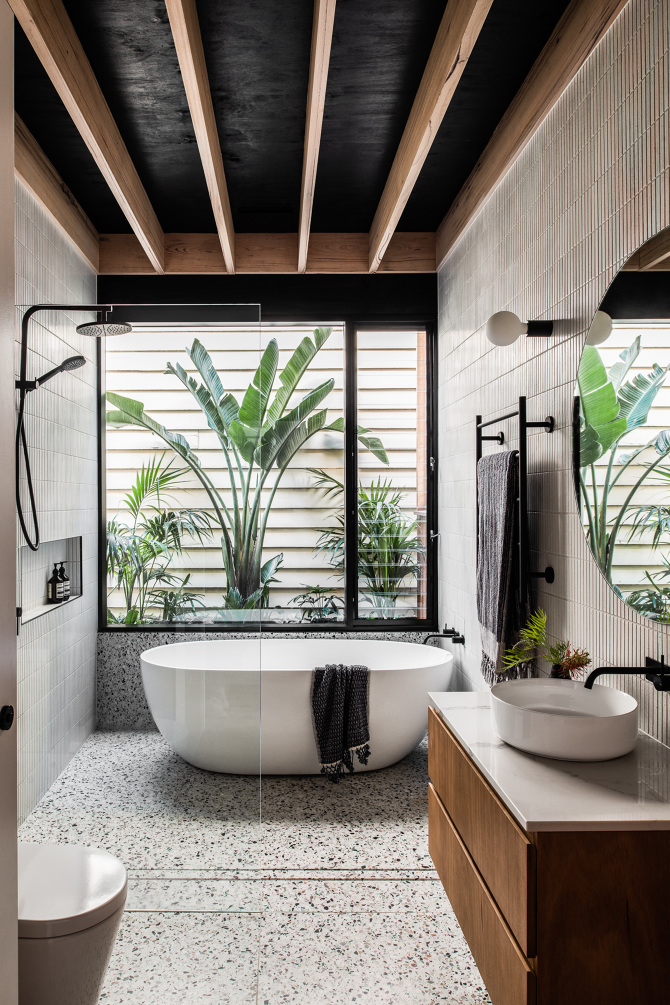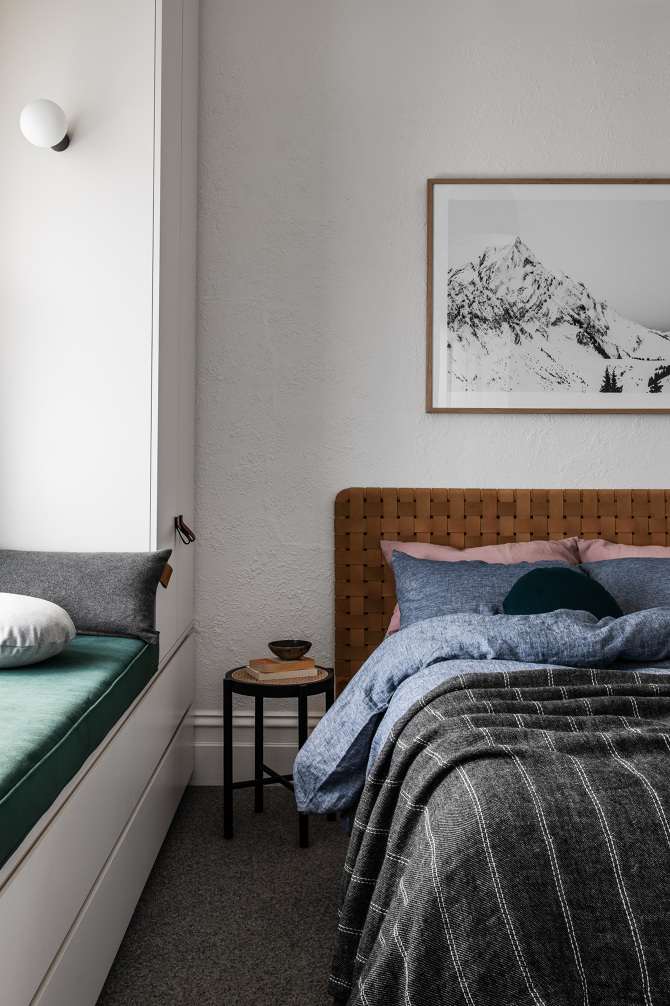 By using false perspective, this silhouette is carried out internally as well. The timber layer of cladding is extended into the interior spaces and arranged within diagonal lines. These lines extend even more to create the spacious timber deck on the outside. Inside, the flooring is made of mostly timber arranged in different patterns to create the illusion of space; while more timber elements are seen in other parts of its decor. Other elements such as white, black, marble and other neutral colours are used to keep the house looking modern. Even though the house is small and narrow, the designers managed to create a sense of airiness and make the home look deceptively bigger.
All images are taken from Figr Architecture & Design unless otherwise stated.