Bangkok is densely populated and has many residents but Stu/D/O Architects managed to create a beautiful oasis in the middle of this bustling hub with only a 250 square meters house.
The residence, known as Joly House by Stu/D/O Architects  measures 11 meters high and is located on a street corner of a residential area in Bangkok.
Exterior Area:
Interior Area: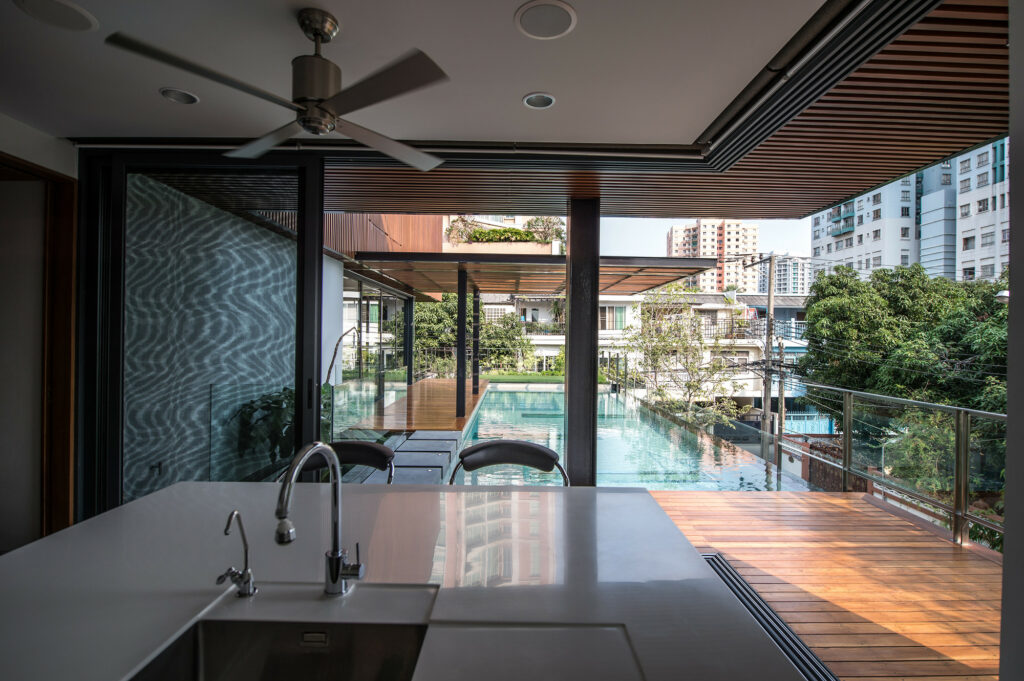 The house consists of three storeys for a family of four and is surrounded by rows of shophouses. To make it comfier and away from the hustle and bustle of the busy street outside; the architects decided to elevate the main living spaces to the second floor. This means that the visual conditions for the house are improved while the rooms on the ground floor can be used for service spaces.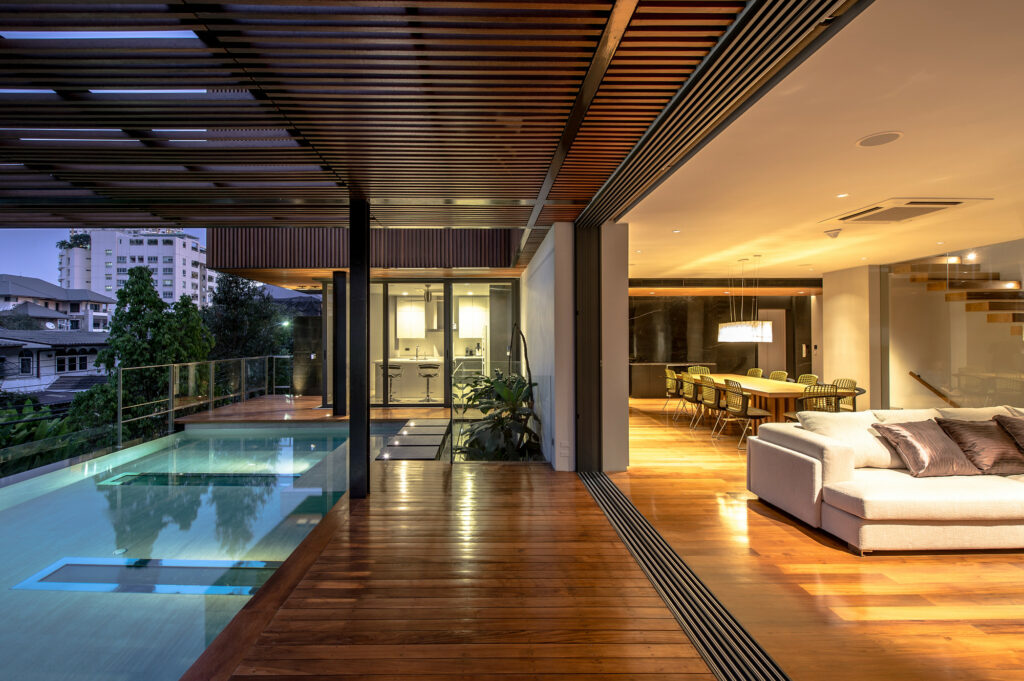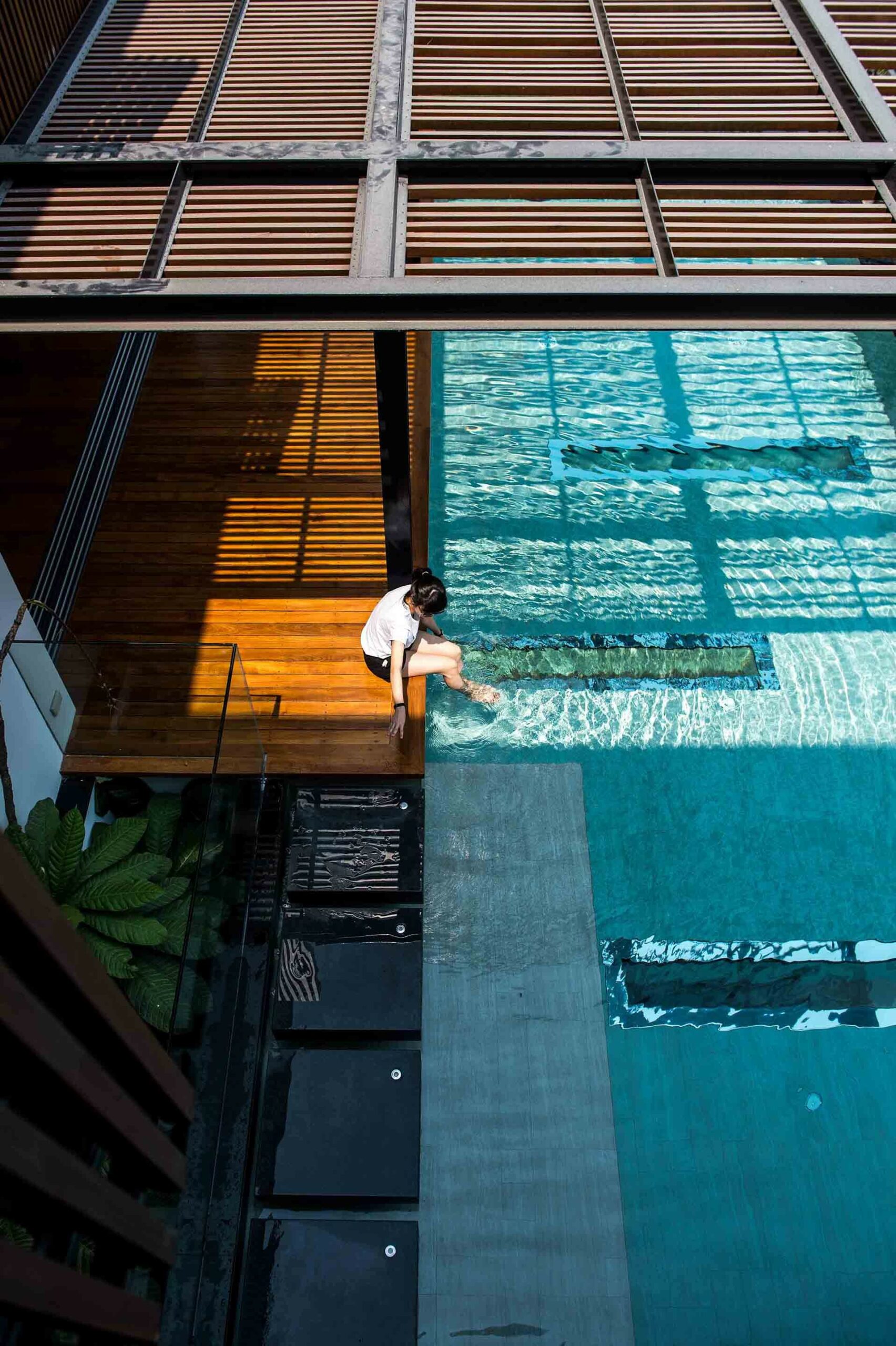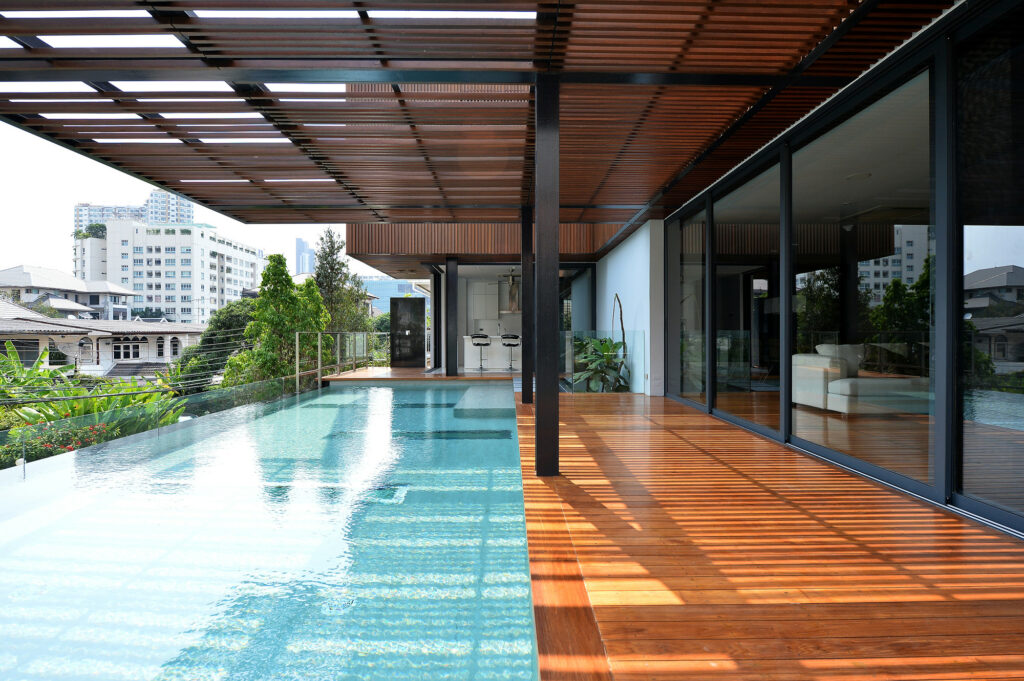 When guests arrive, they are immediately greeted by the beautiful skylights which showcase rippling strips of caustic patterns. These patterns come from the swimming pool above which is a result of the interplay between the lights and water.
The patterns are ever-changing thanks to the sun which means the parking space will always look beautifully dynamic as well.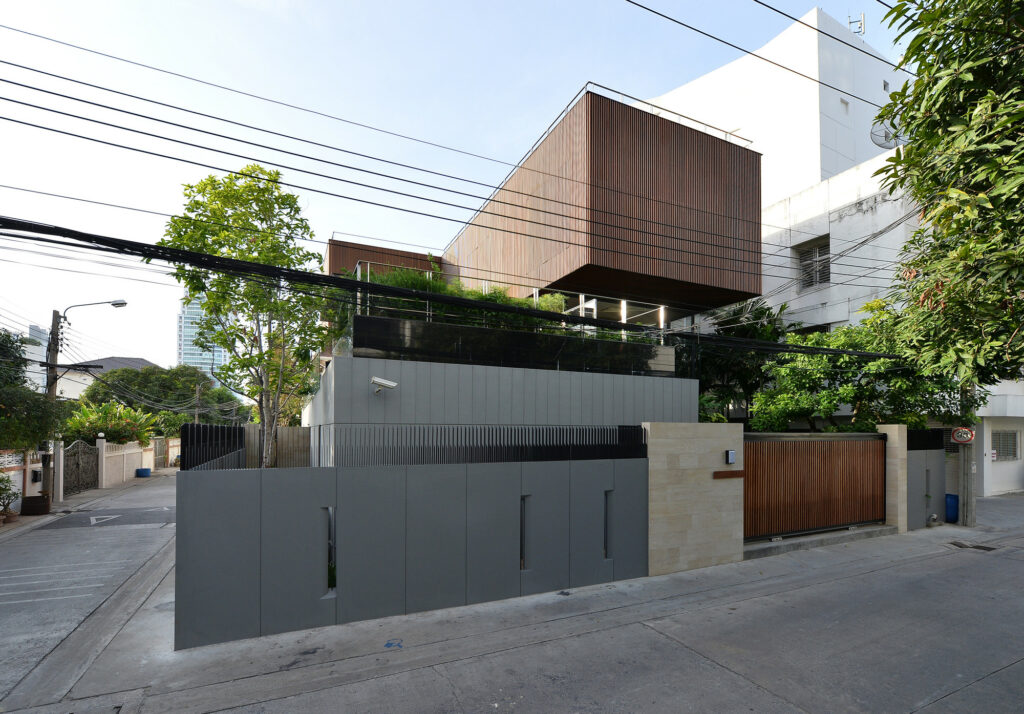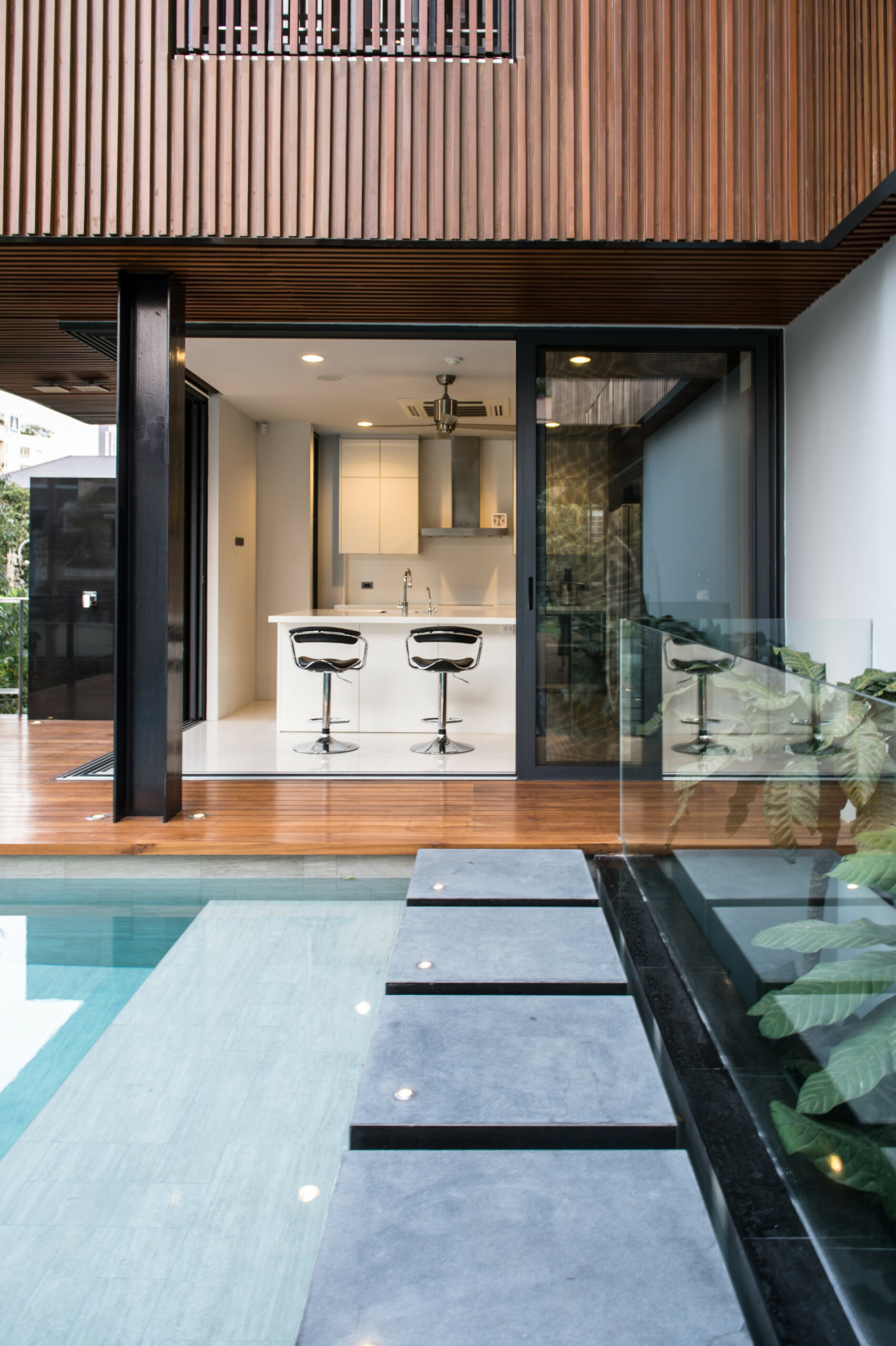 Joly House is built mainly with a reinforced concrete structure and a partial steel frame but for the exterior, the architects are made mostly of natural materials for a streamlined look.
They used materials such as wood louver, glass panels, and exposed concrete to keep it modern and stylish.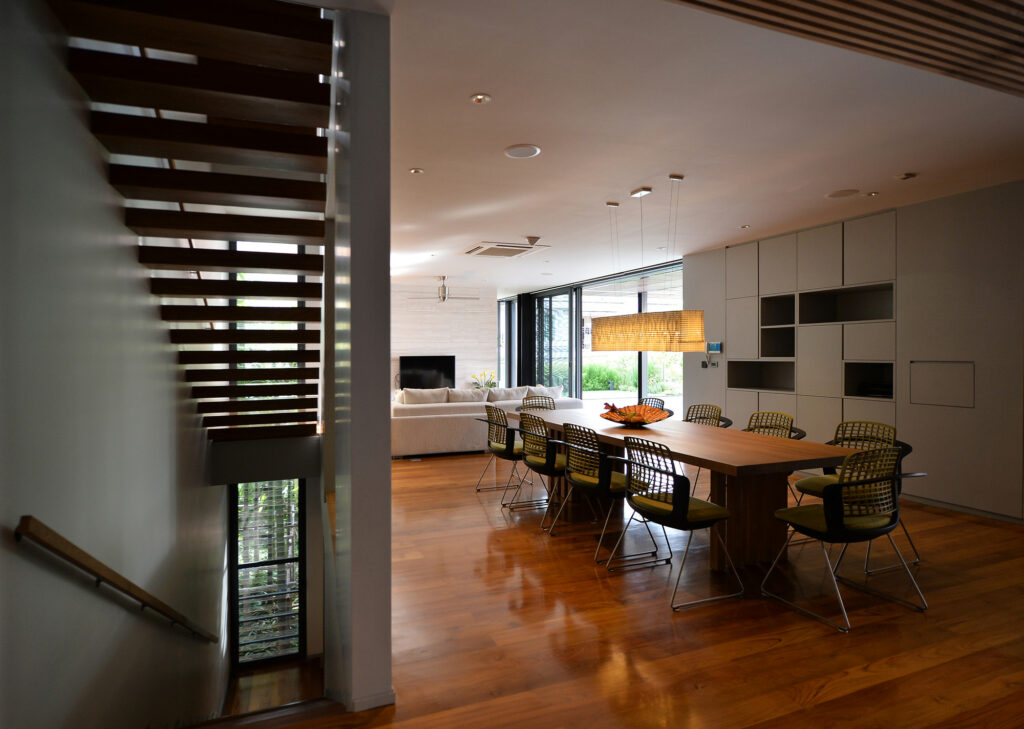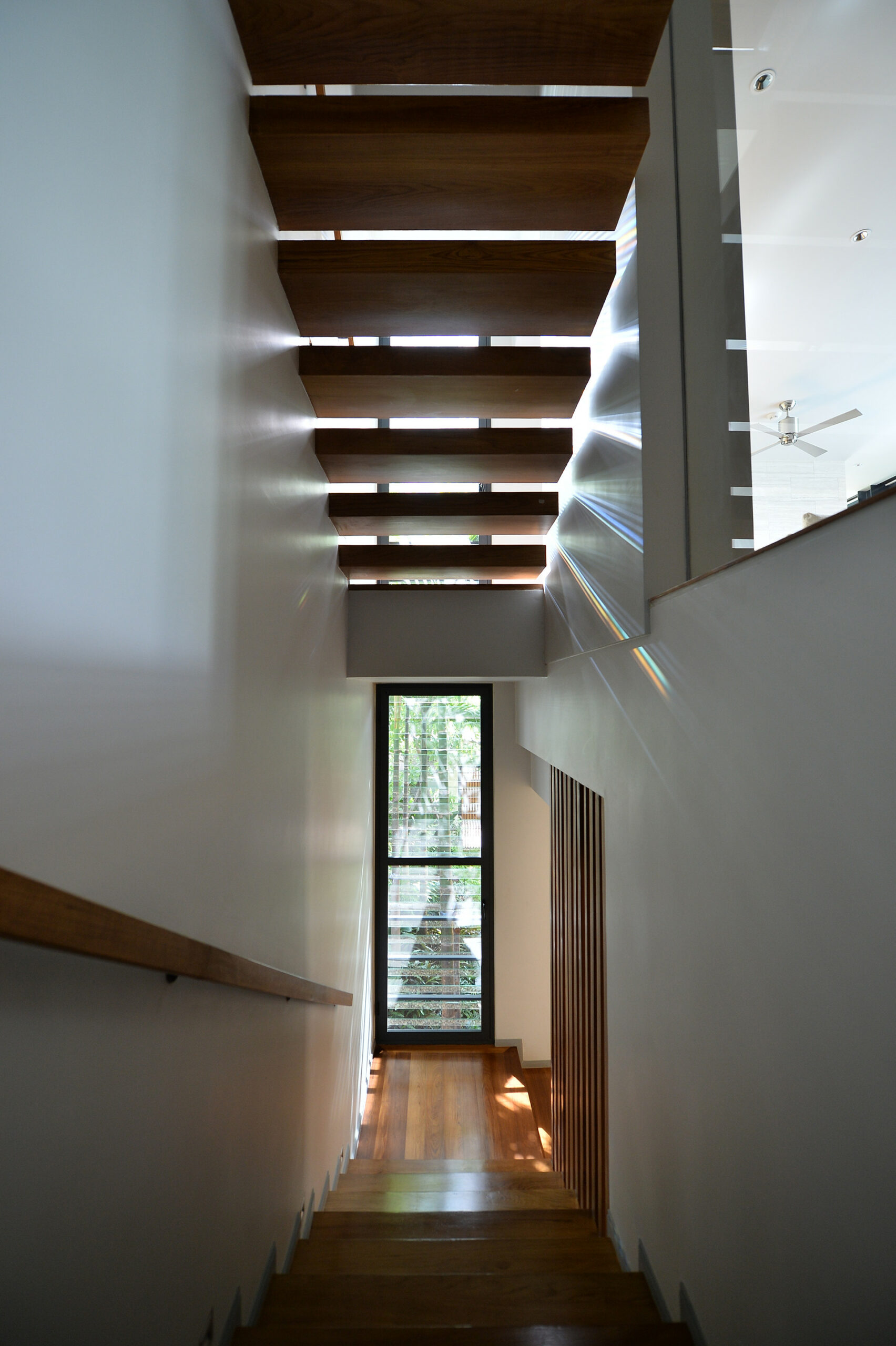 The bedrooms are more private areas so they are located on the third floor, away from prying eyes. To ensure the safety and security of the family; the external part of this floor is covered with timber slats so that they can enjoy extra privacy.
This also helps to act as a sunshade to filter out the sunlight, thus reducing the amount of heat in the house.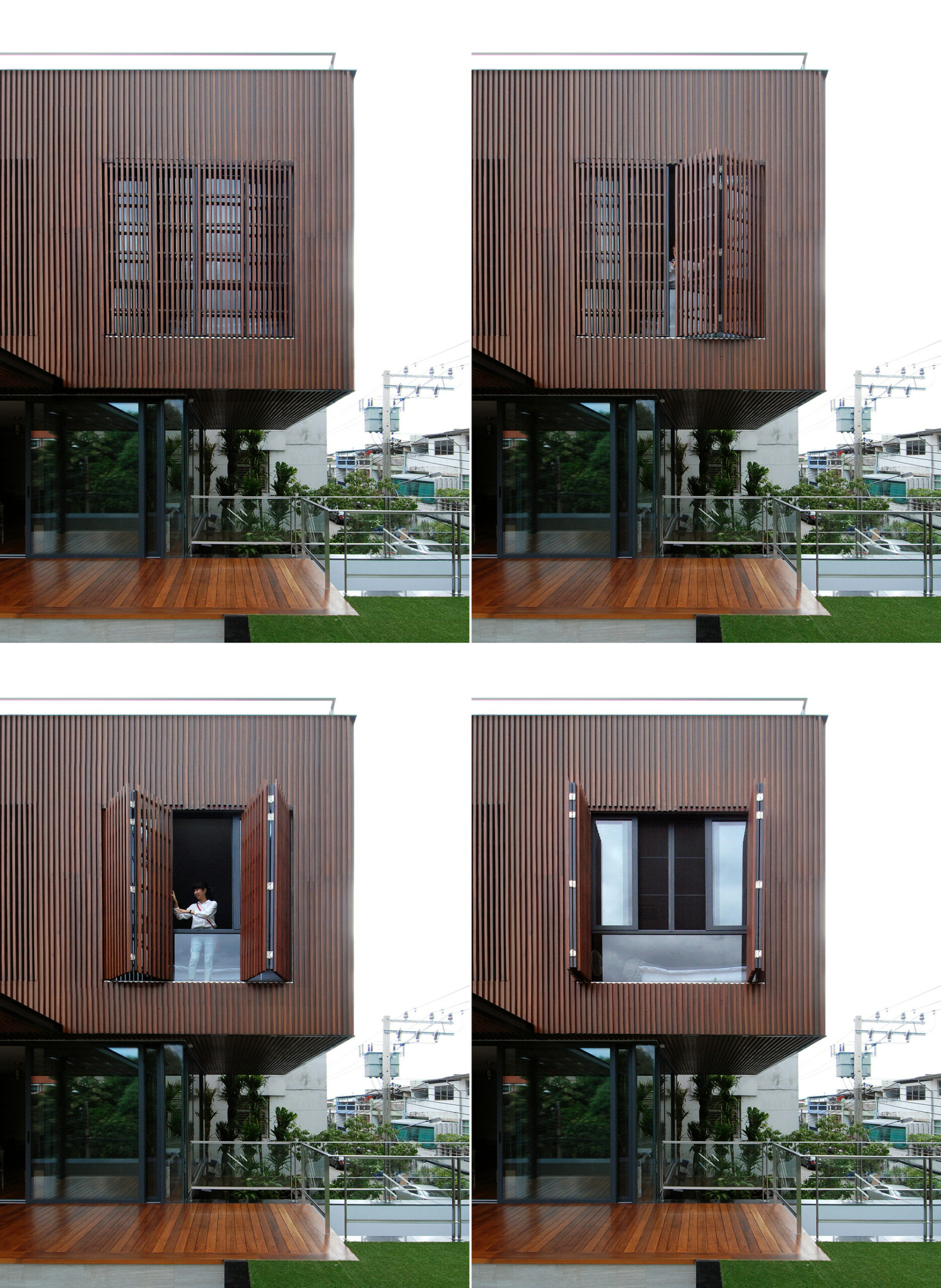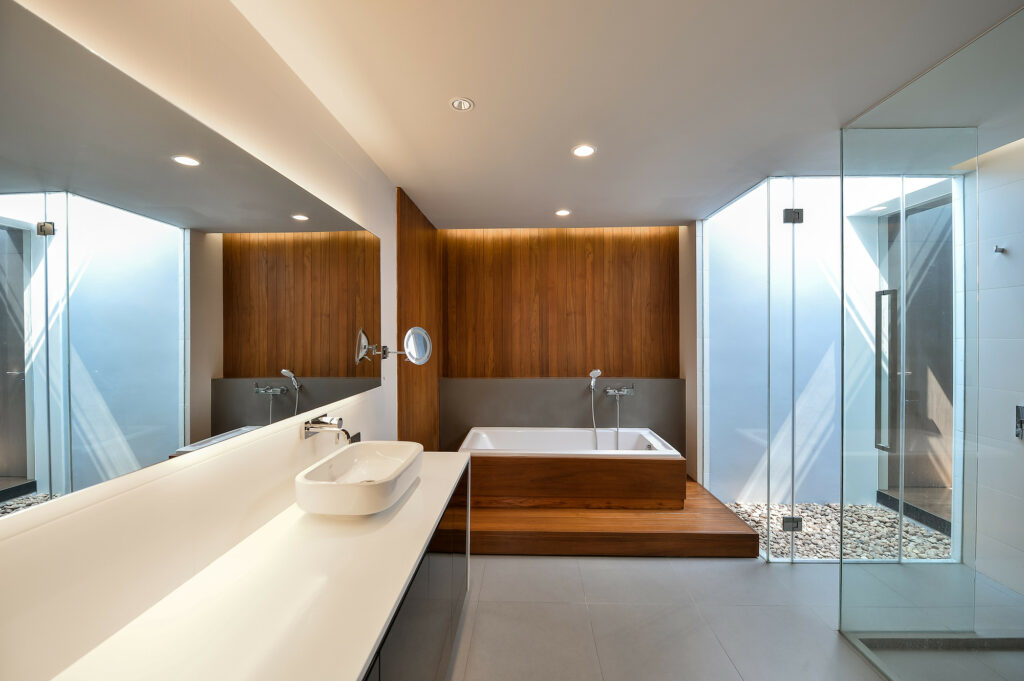 The facade is double-skinned and can also be changed according to your fancy. A few of the slats can be opened to allow in the natural air for ventilation and cool down the house.
Otherwise, just shut the slats when you want to cool down the house. The slats are not only functional but look pretty as well.
All images are taken from Stu/D/O Architects unless otherwise stated.
Interested for more amazing house designs? Check out our collection of house design articles now.