Kuala Lumpur has no shortage of amazing and stylish hotels that are perfect for a staycation or if you're travelling here from outstation to enjoy the bustling city. That said, MOV Hotel, located in Bukit Bintang which is right in the heart of the city's Golden Triangle, is sure to be a delight. It's strategically situated within minutes of major public transit lines and within walking distance of some of the best shopping spots and nightlife in the city.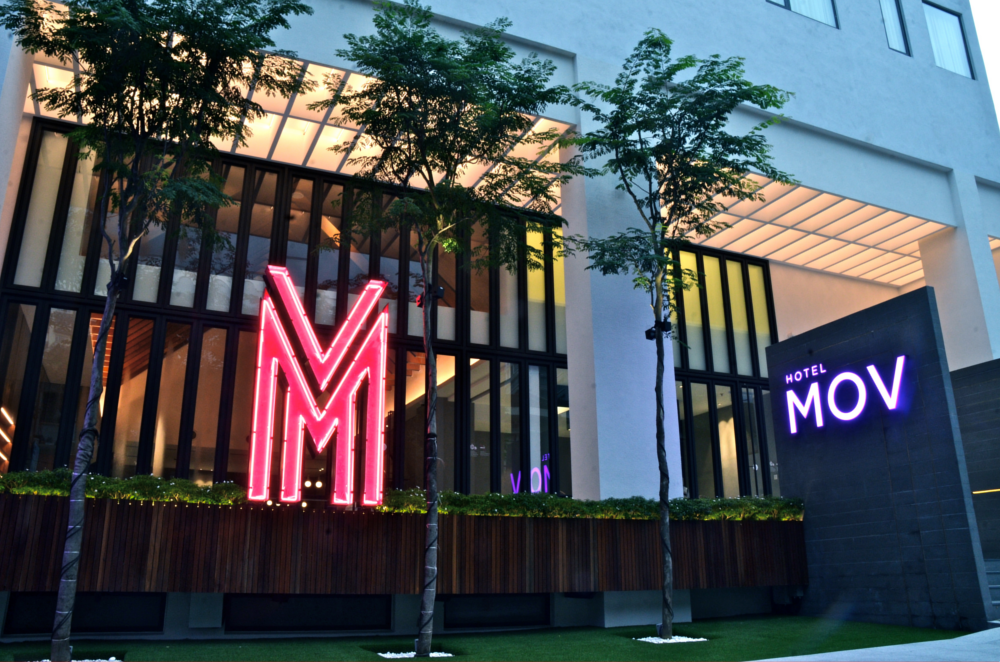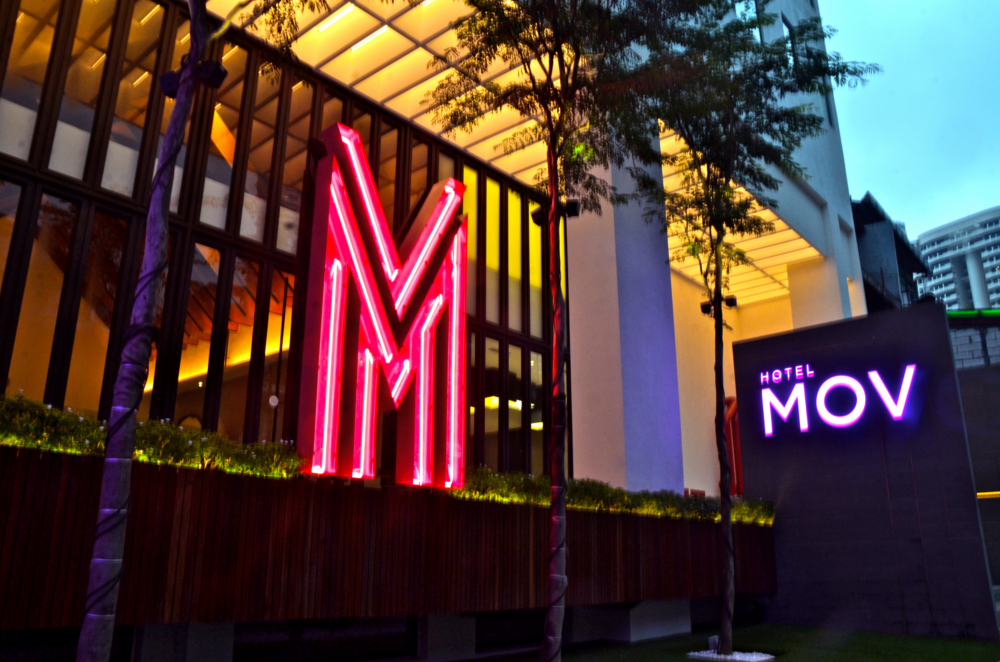 Rooms: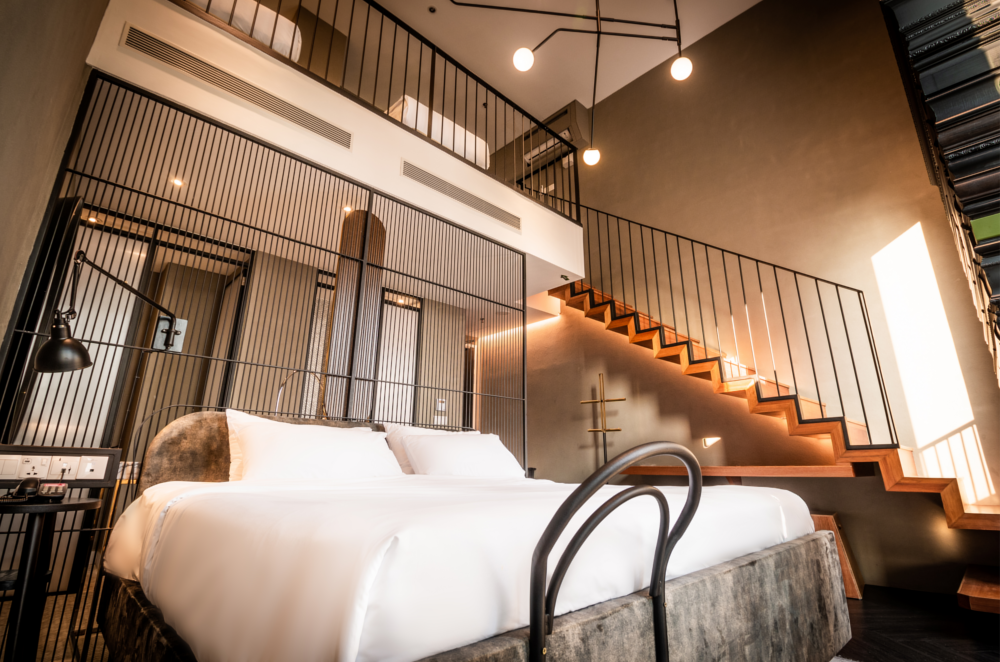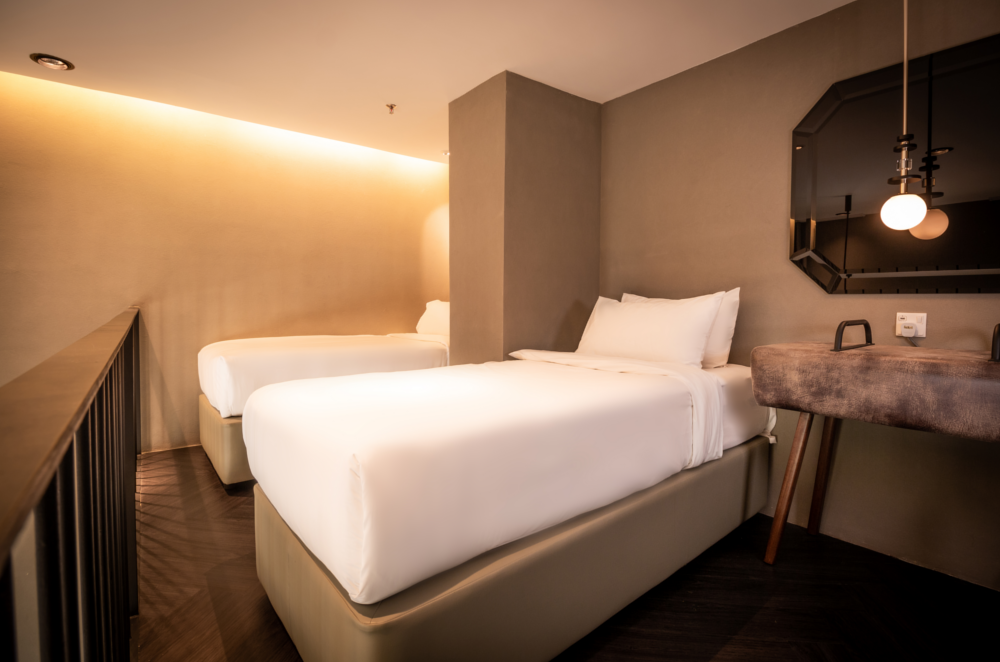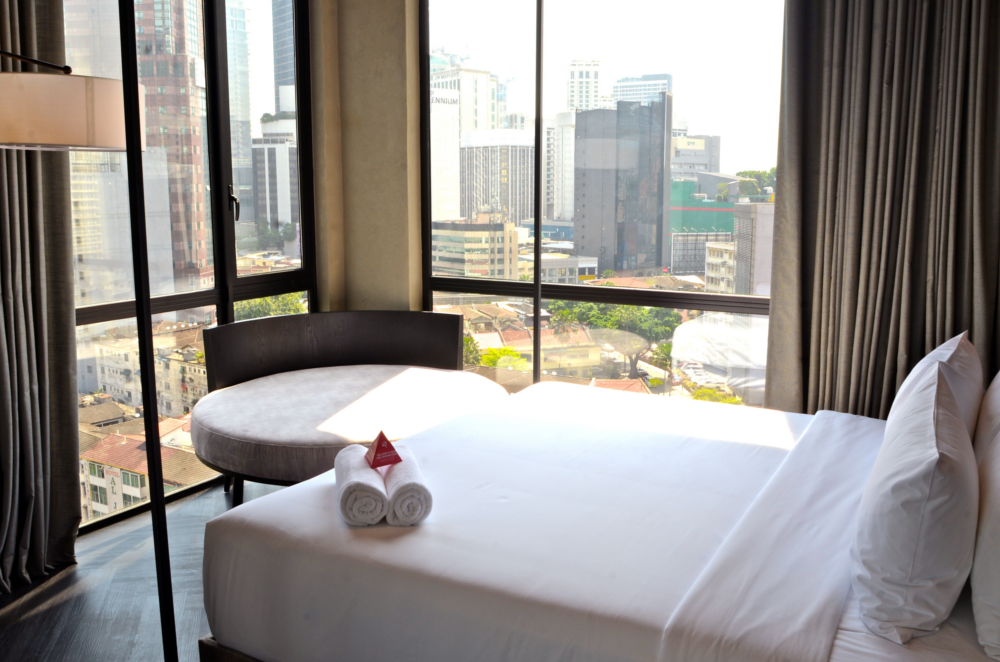 This stylish and sexy hotel exudes a very hip and trendy vibe, from its exterior to its interiors. Boasting 138 swanky Stylish Standard hotel rooms and nine Lofty Living stylish designer lofts, weary travellers looking for a spot to chill and explore the city are spoilt for choice. The rooms sport high ceilings that give the space an airy feel and distinctive wardrobes that are great to store all your sartorial needs.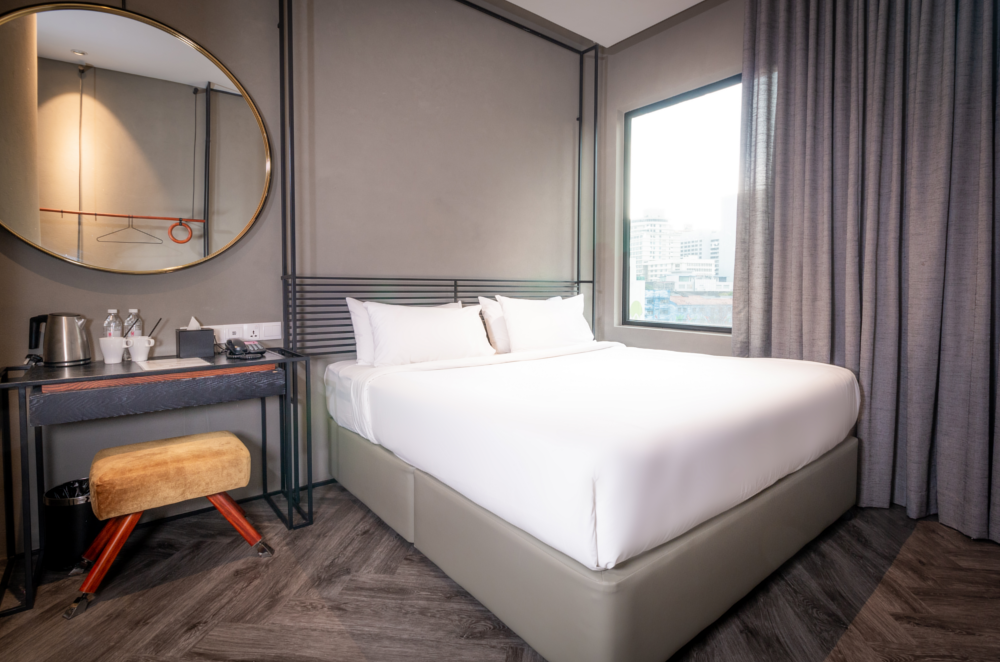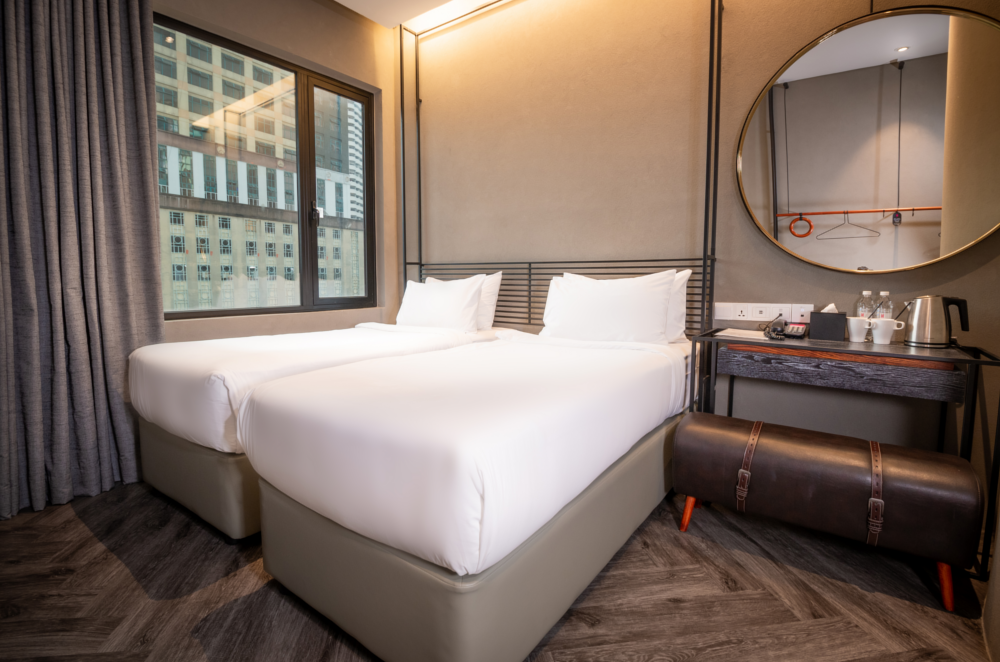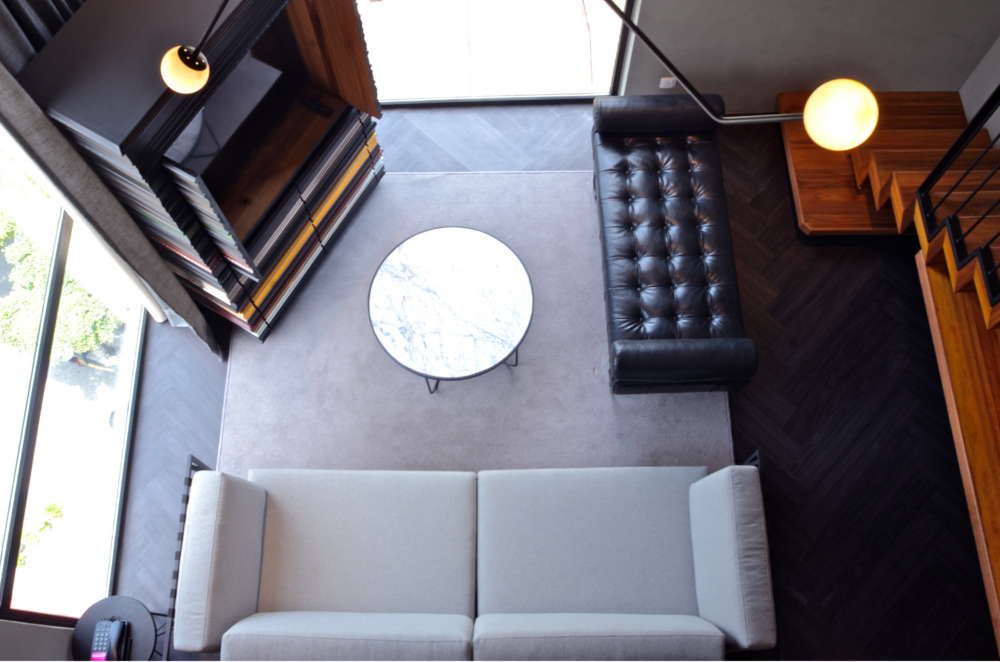 The hotel's decor leans more toward the modern and minimalistic style, with striking herringbone floors in the bedroom and on the bathroom's floors and walls. Sleek round mirrors in the bathroom are backlit to provide extra light for your primping needs while large windows provide adequate natural light.
Other Facilities: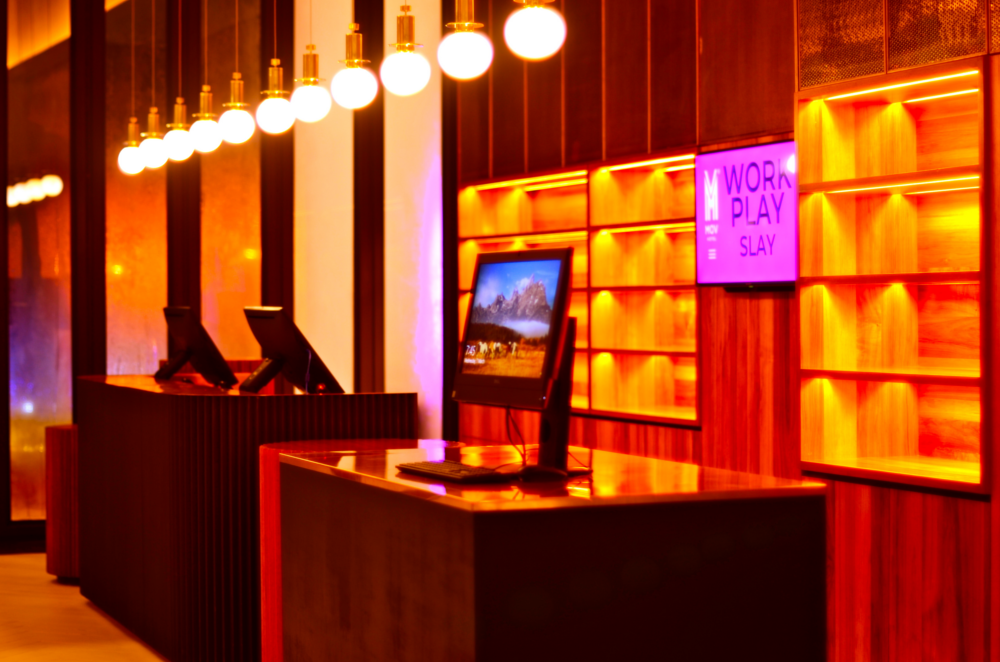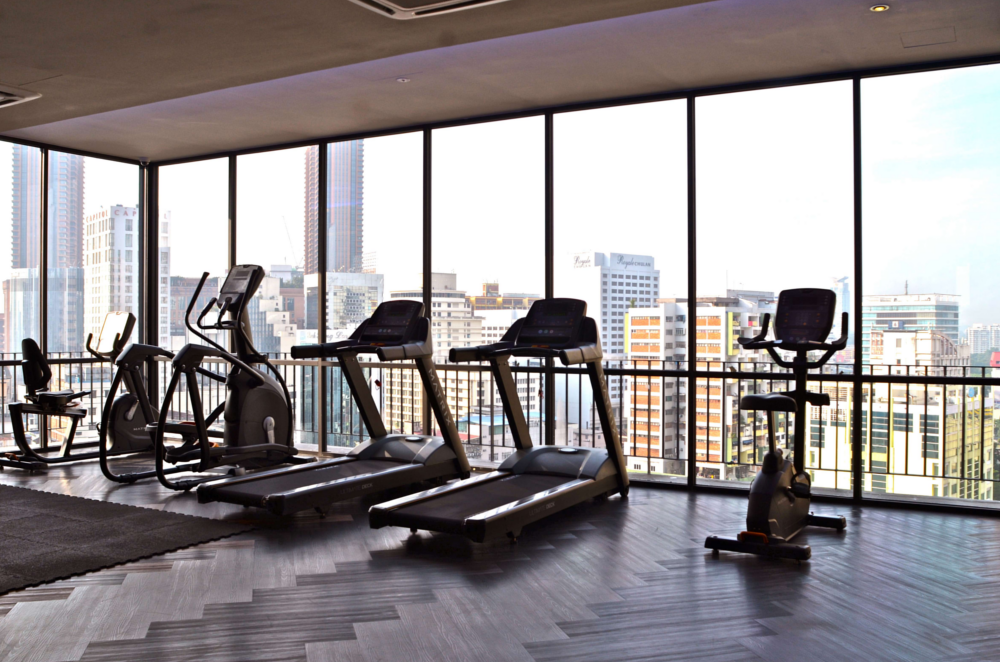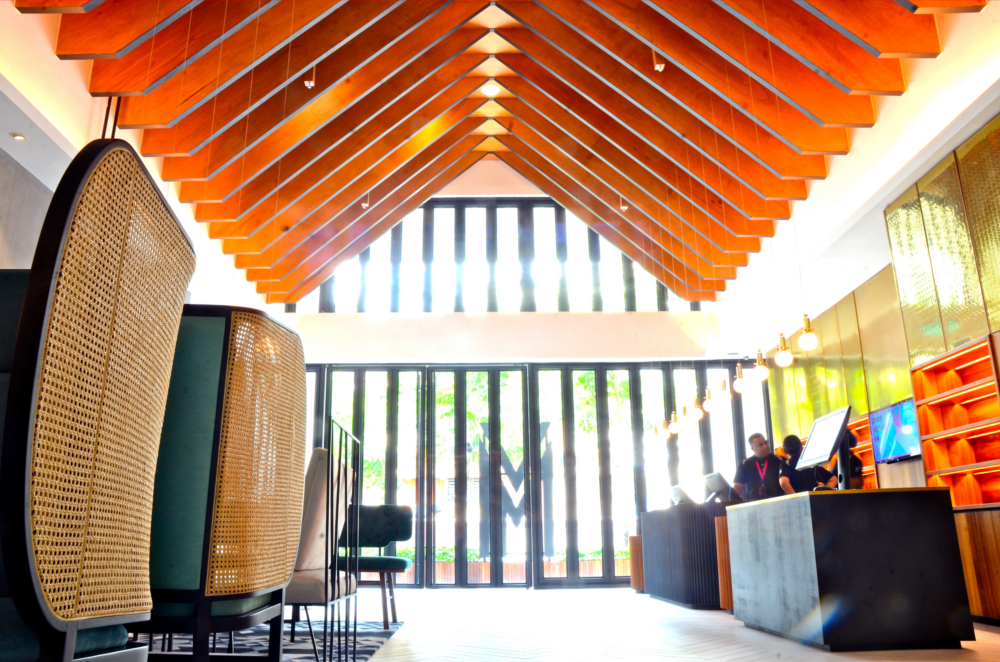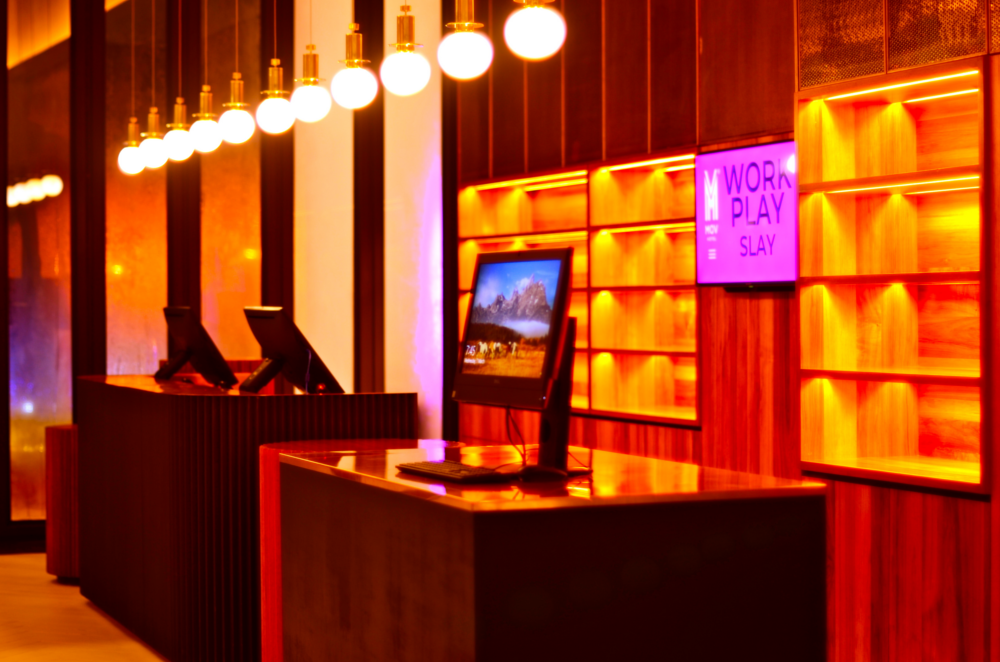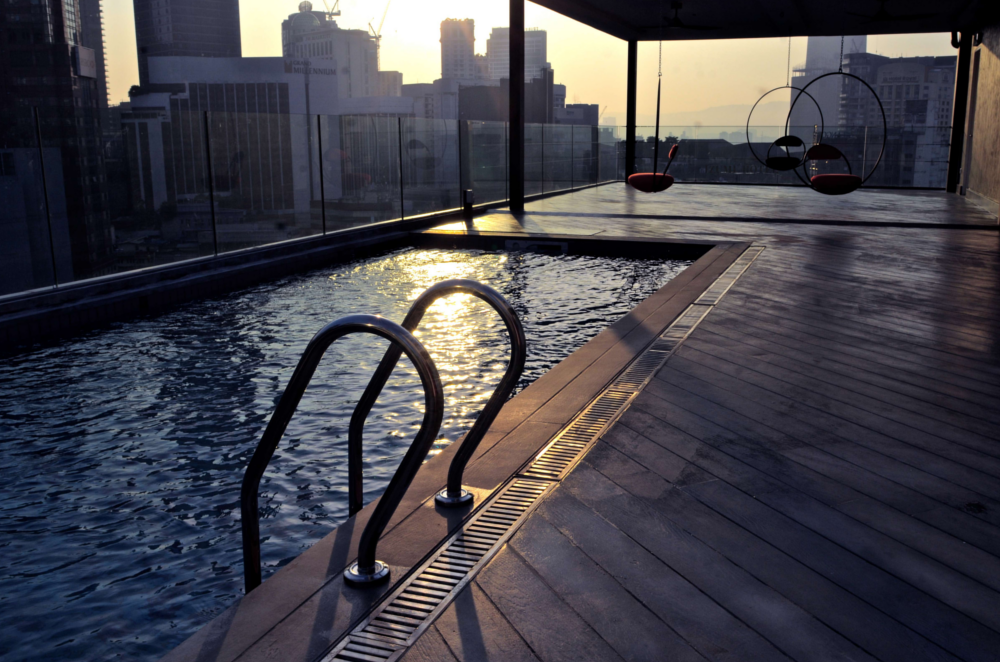 Plus, there's also a giant slide located in the hotel lobby that leads directly to the in-house restaurant, Meatology, providing a fun alternative to boring elevators. If you're feeling guilty after indulging in delicious food, sweat it out at MOV Hotel's cool gym that offers a gorgeous view of Bukit Bintang. After that, head over to the rooftop swimming pool cum lounge area that comes with hammocks to relax. You can also enjoy the glorious night view of the city skyline when the sun sets and take lots of Insta-worthy photos in and around the hotel.
All images are taken from MOV Hotel's website unless otherwise stated.