Located in the heart of Kuala Lumpur's Golden Triangle, the RuMa Hotel and Residences is meant to be a home away from home, focusing on the comfort of its guests during their travels.
In fact, the name of the hotel, which is inspired by the Malay word for home, points to this fact.
Thanks to its prime location, hotel guests get to enjoy a bird's eye view of the stunning Petronas Twin Towers from most of the units.
The Concept: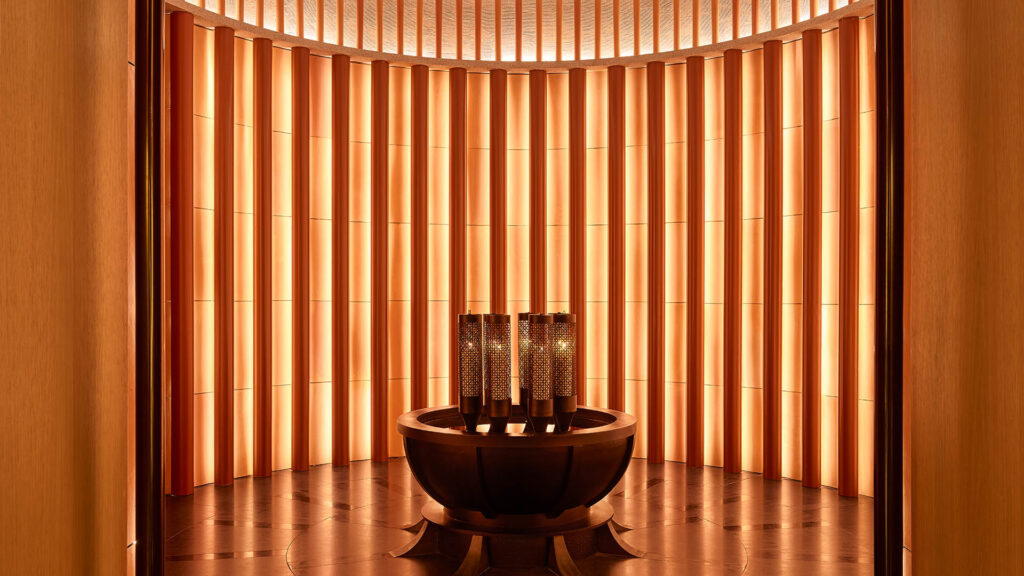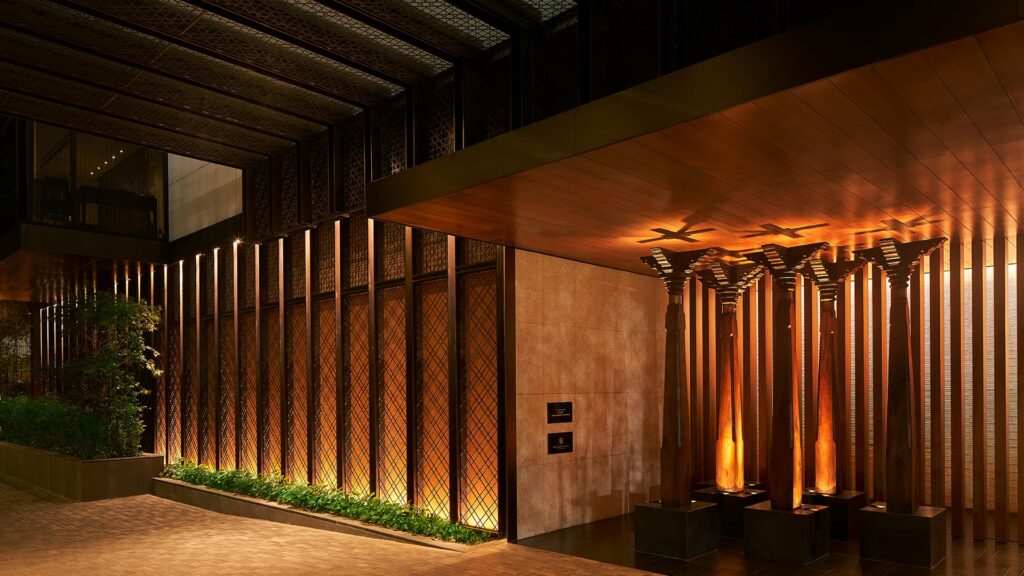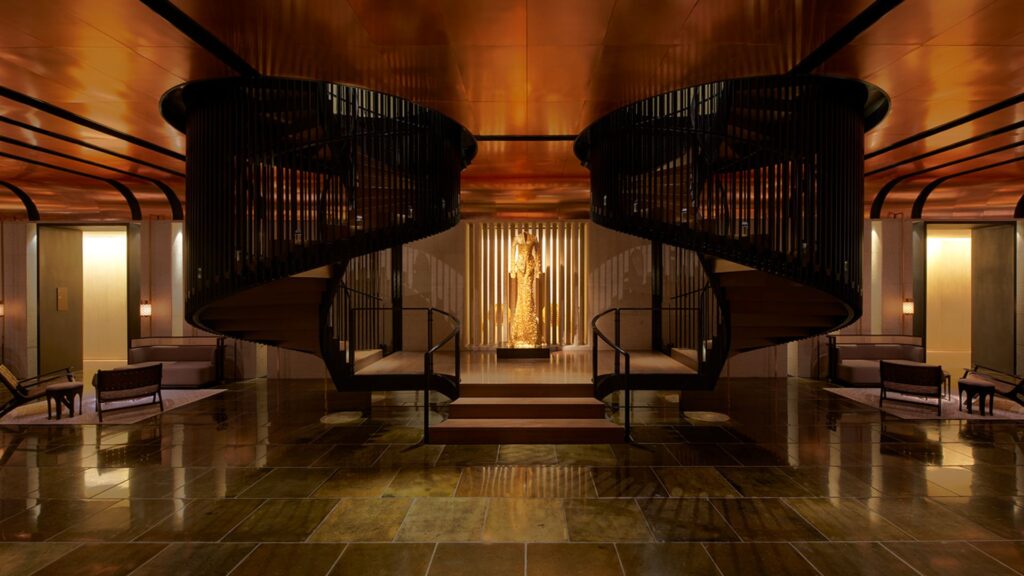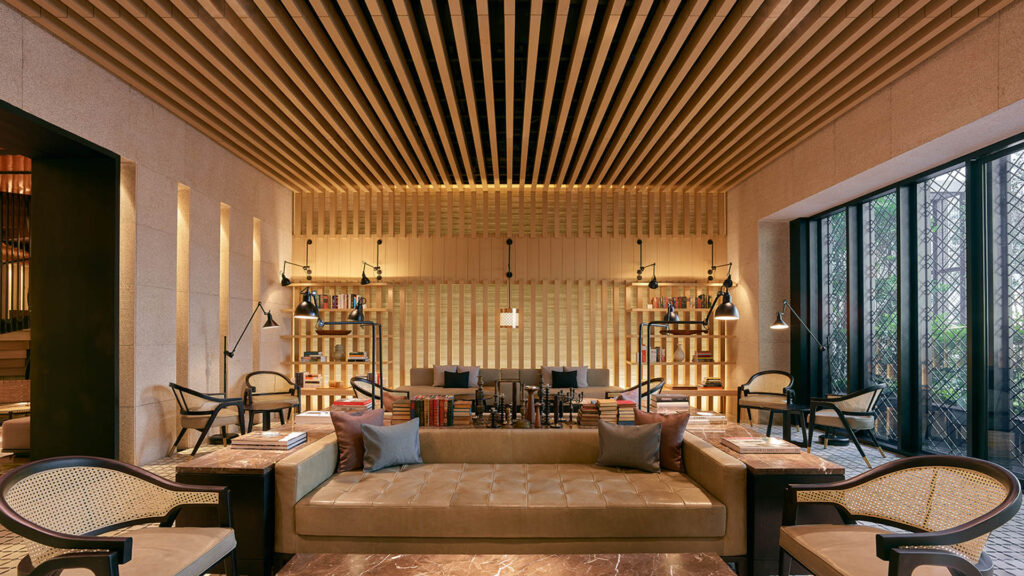 The structure consists of both condominium and hotel, which are designed by BEP Arkitek while the interior design of the hotel was created by MQ-studio.
Taking inspiration from Malaysia's colonial origins and wanting to evoke the sense of home in the hotel, the team decided to go with a modern take on antiquated homes.
The result is sleek and contemporary spaces that offer unparalleled comfort and style.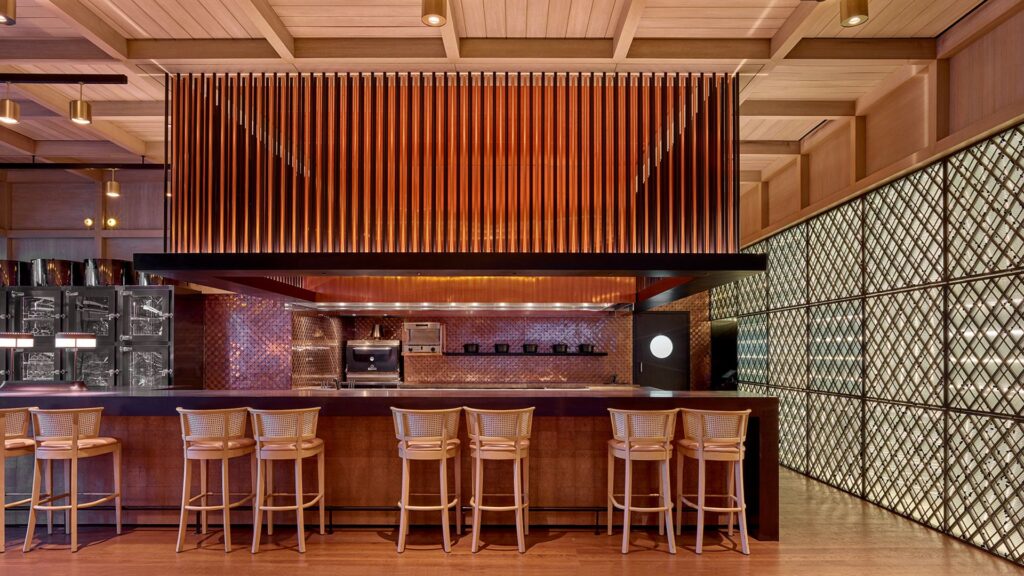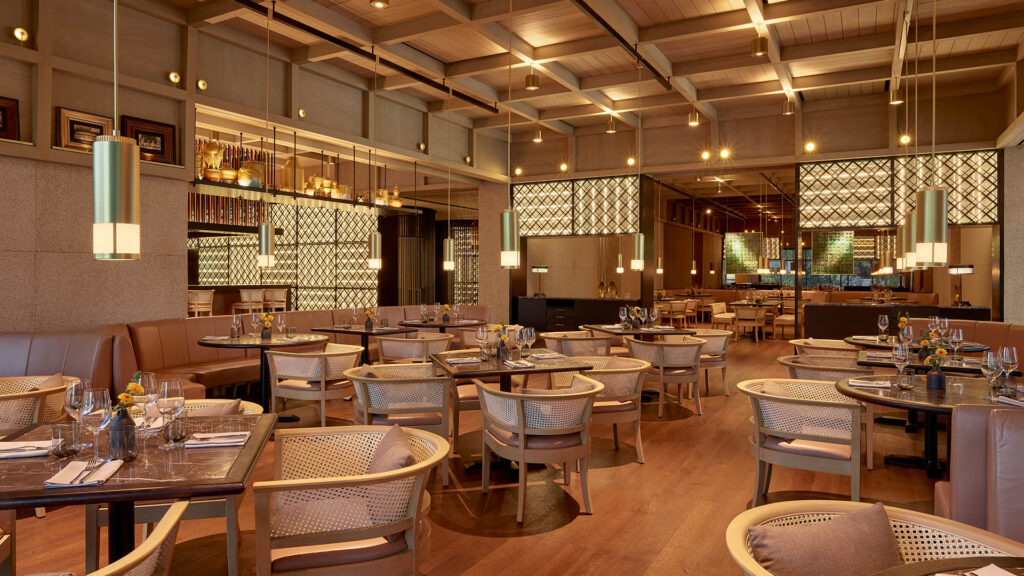 Entering the hotel, the first thing you spot is an interpretation of a birdcage made with interlaced glazed and non-glazed terracotta.
This birdcage surrounds a custom bronze water feature. Further inside the lobby, you can see two spiral staircases that rise through the copper-tiled ceiling which is a nod to Kuala Lumpur's tin mining history and old colonial homes.
Local artisans' creations are displayed throughout the building including an outstanding customised gold kebaya made from metal created by Bernard Chandran, one of Malaysia's most famous designers, that serves as the main showpiece.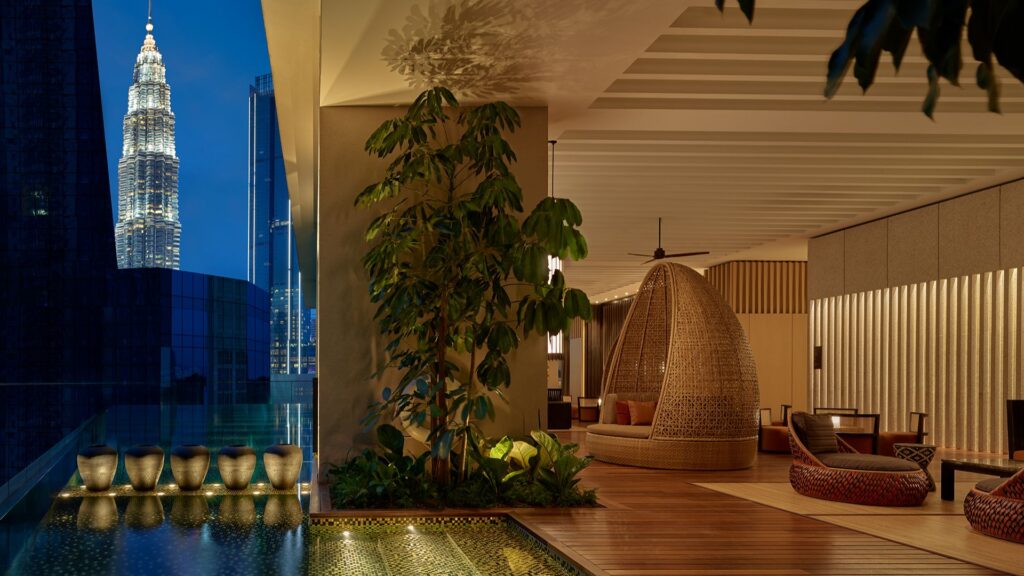 Room Interiors: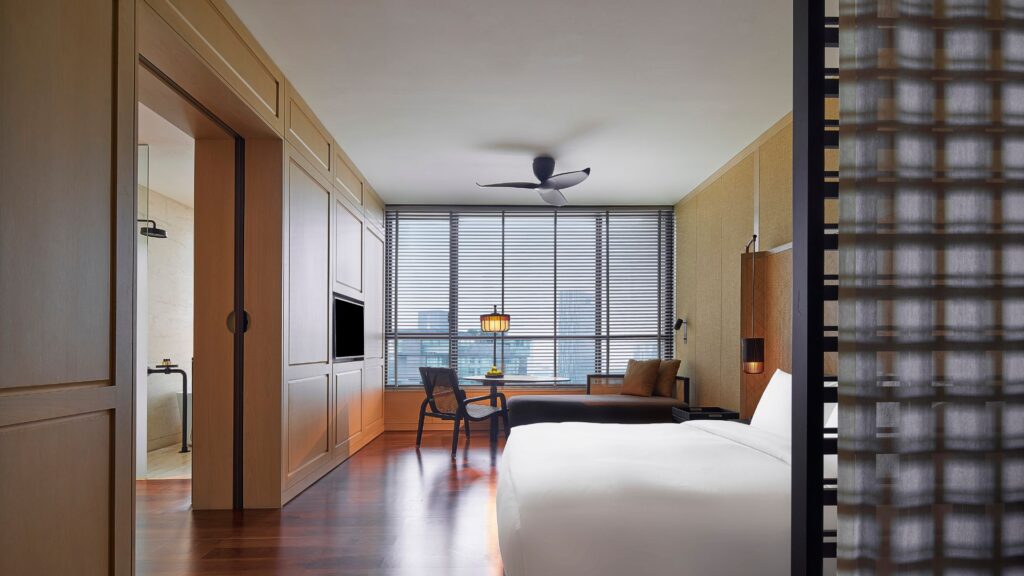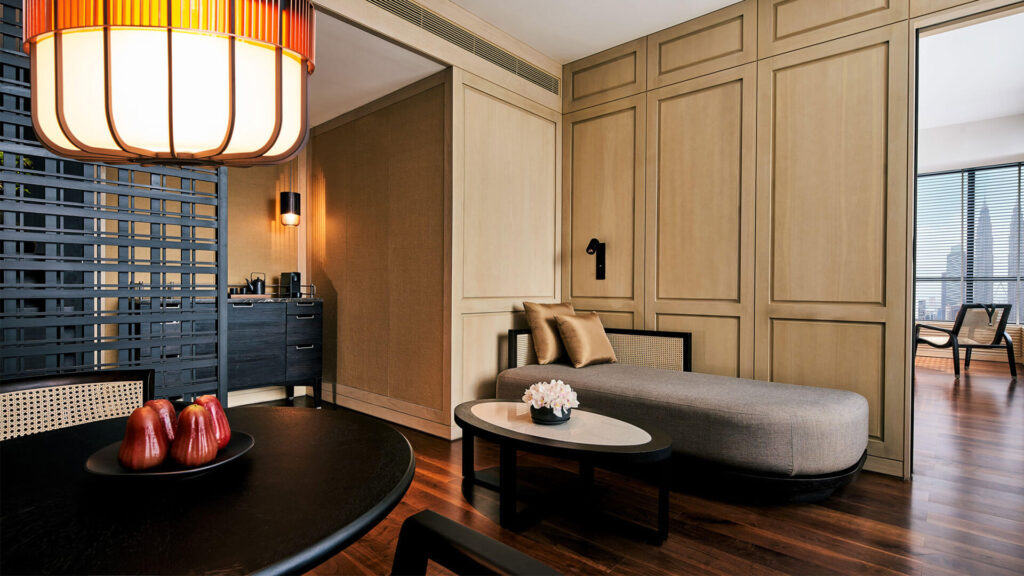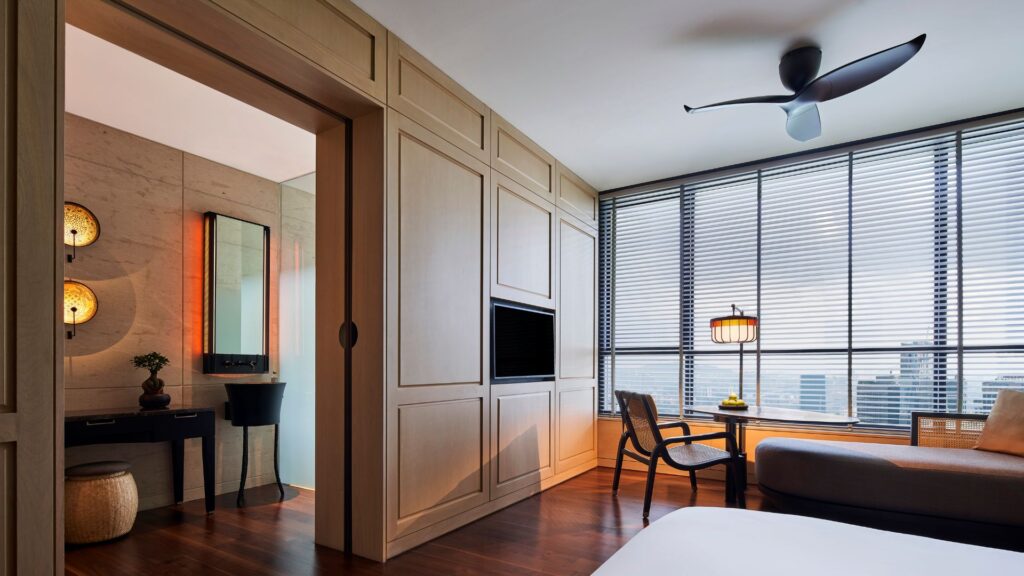 The lighting in the hotel rooms is full of character that caters to the needs of guests, creating an airy room. The rooms' decor is modern and neat, with neutral colours to keep it looking fresh.
Rattan furniture, timber panelling and screens with kain pelikat patterns can be spotted in the hotel, reflecting our country's rich heritage and history.
Other influences of Malaysian culture is also used in various parts of the hotel, such as the sixth-floor facilities which sport traditional Kelarai weavings.
It's a hotel that's far from generic, with contemporary yet understated designs that are inspired by our colourful heritage.
All images taken from The RuMa Hotel and Residences website unless otherwise stated.