Located in Kuala Lumpur's city centre, the Kuala Lumpur Journal is an elegant boutique hotel that's the perfect spot for a staycation or for travellers looking for a stylish oasis in the bustling Bukit Bintang. This hotel opened its doors to the public in 2015 and has been a firm favourite ever since thanks to its strategic location and amazing facilities. The icing on the cake has got to be the laidback, cosy vibe of the hotel where the design exudes nostalgia and industrial chic.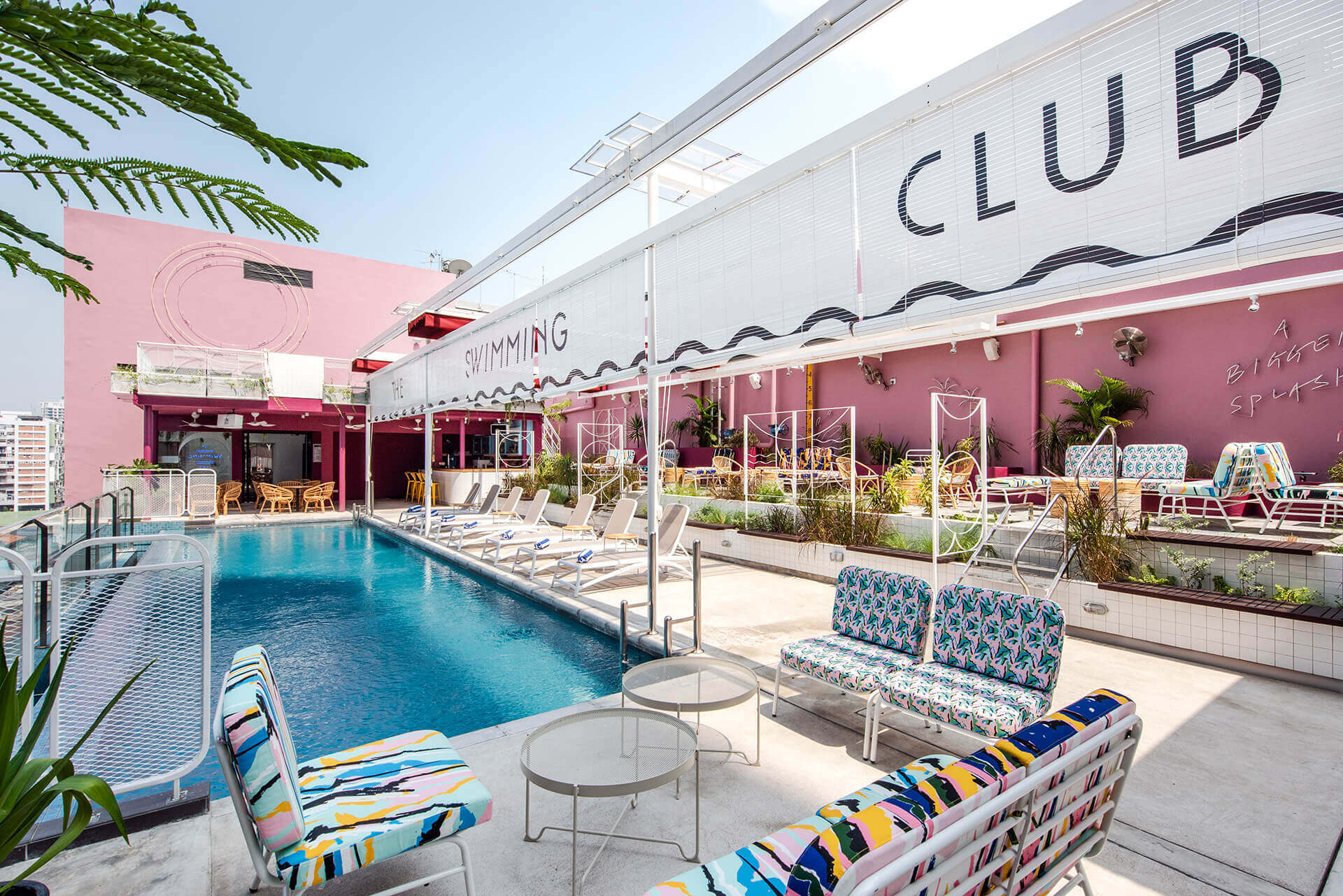 Interior Area: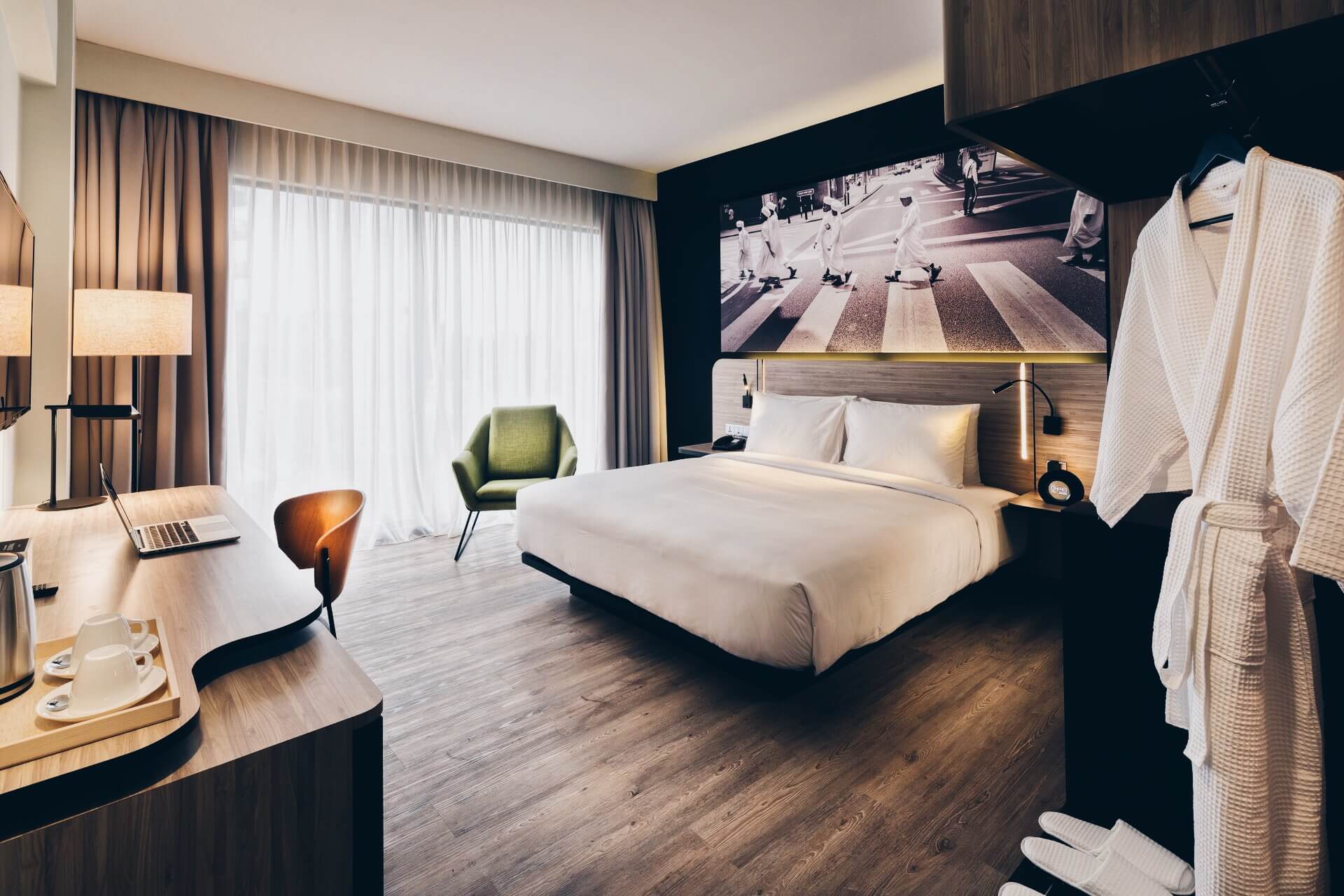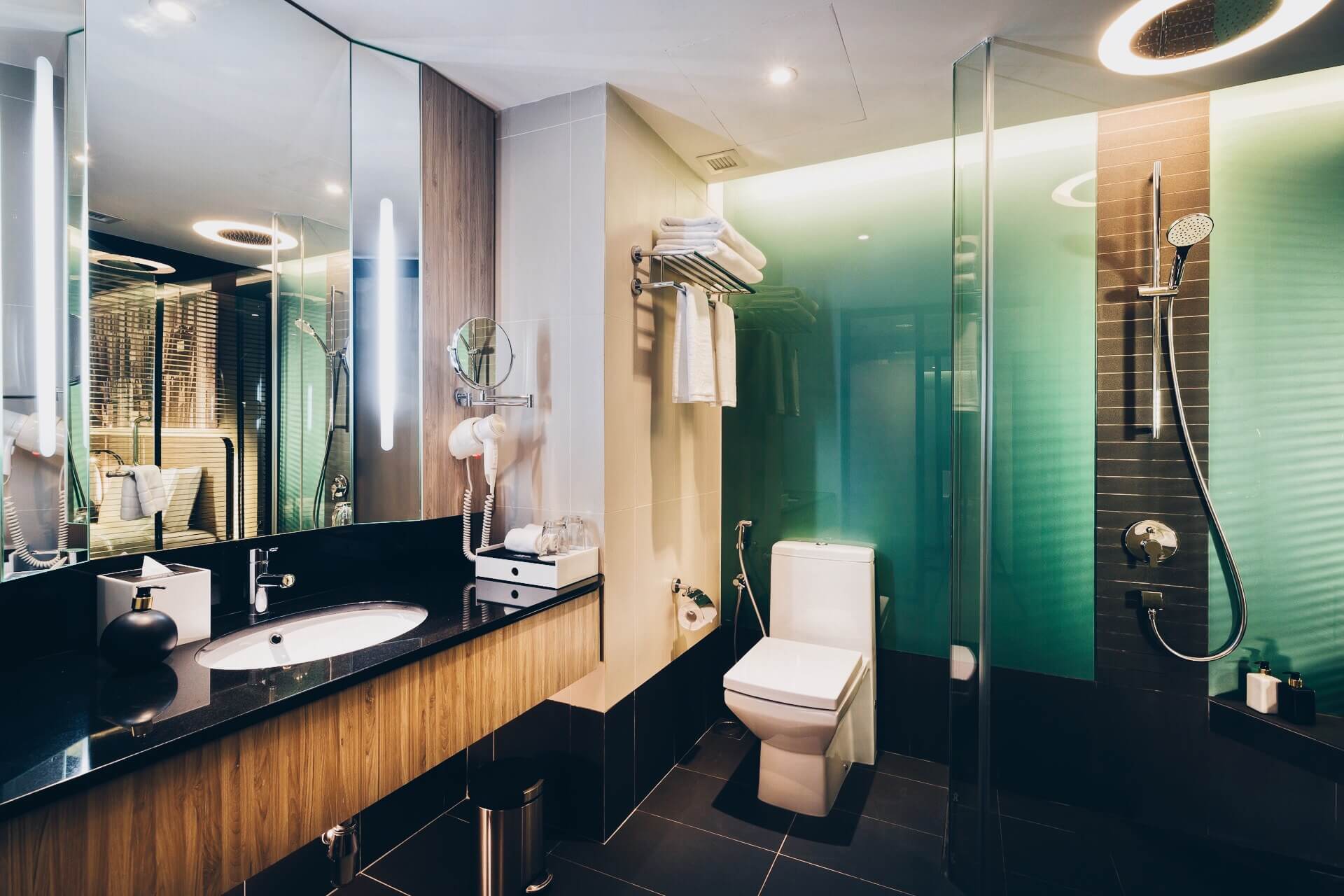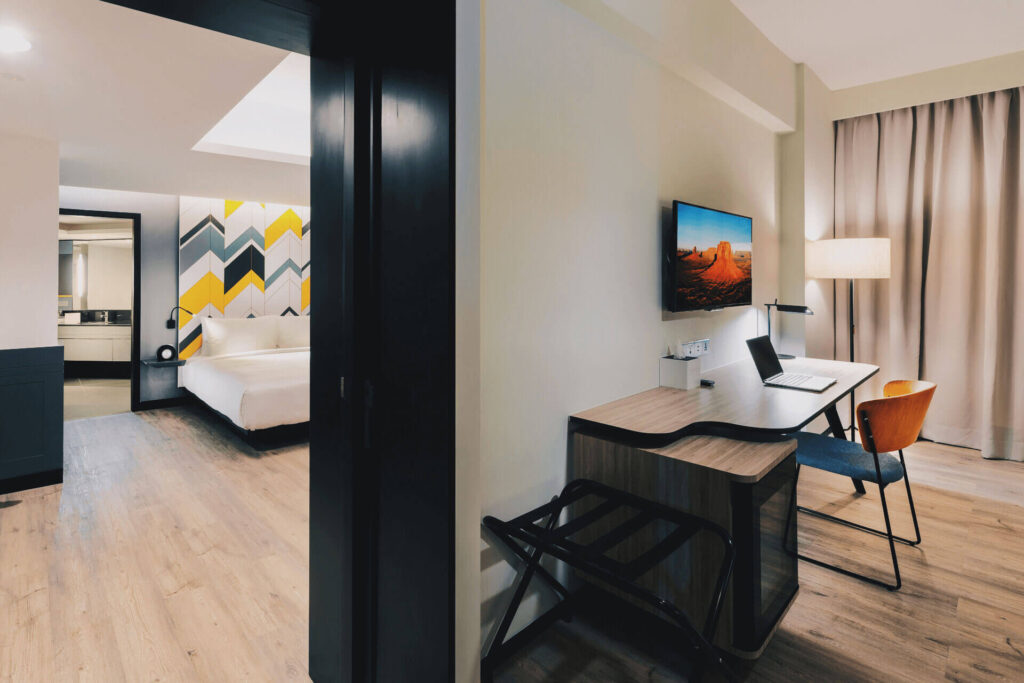 Venturing into the reception area, you'll find that it's large and open concept with funky lighting and quirky furniture. One of the most outstanding features of the hotel is its spacious rooms that are furnished in a light and modern style. Huge floor-to-ceiling windows grace the rooms, allowing plenty of natural light and air into the space. Depending on the room you get, you'll find that the wall behind the bed sports a bold pattern or a modern black-and-white print that gives a certain edginess to the space. Wooden floors and minimalist furniture with accents of colours keep the rooms from being dull.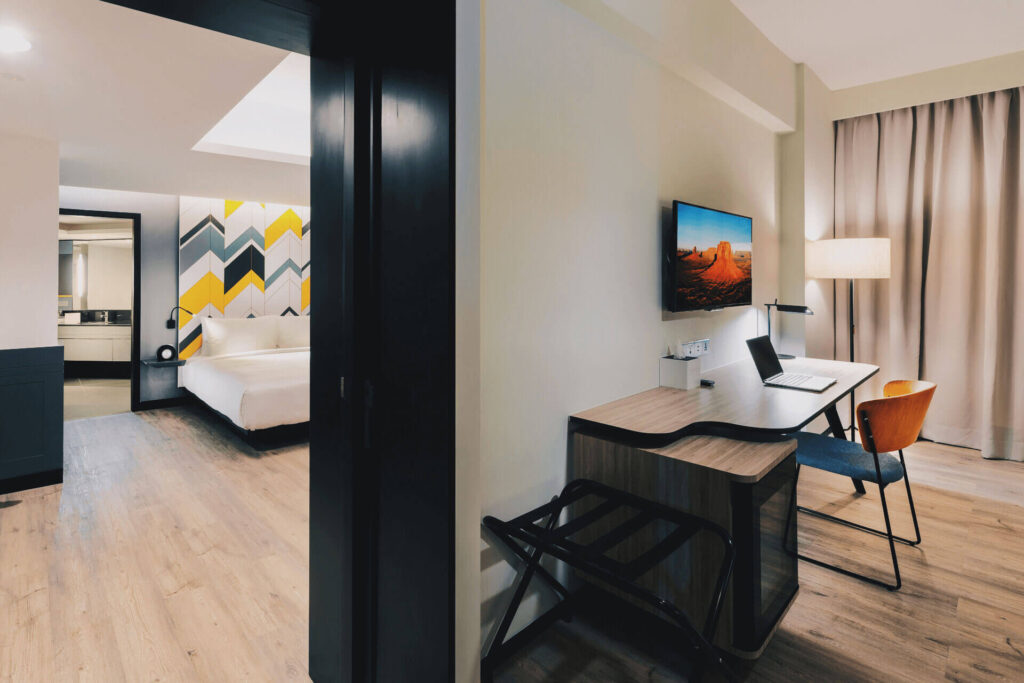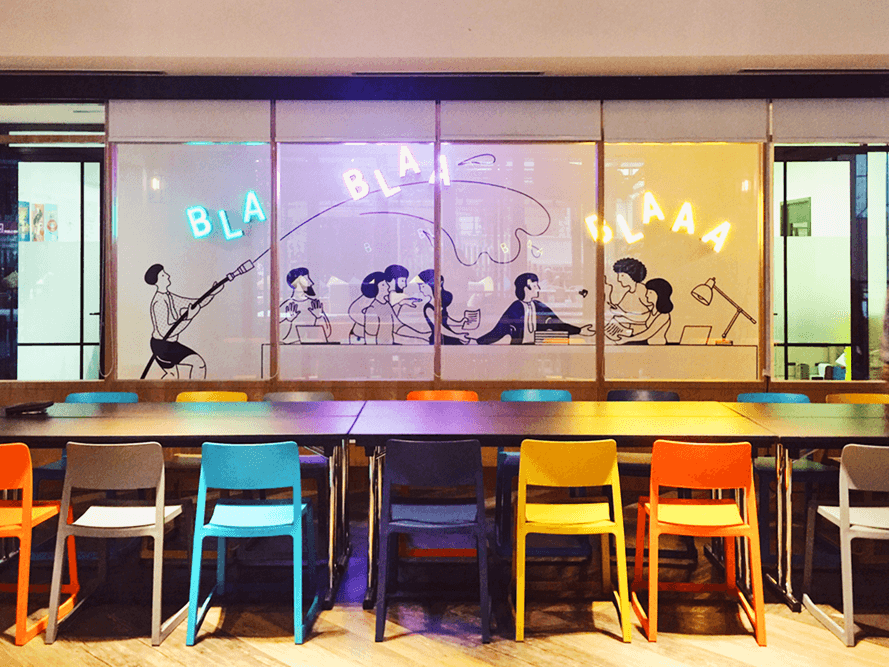 There's an industrial-style co-working space at the hotel as well, perfect for working nomads who need a space to catch up on the daily grind in a cosy atmosphere. Brightly coloured chairs liven up the atmosphere while contemporary lighting adds a touch of glam to the space.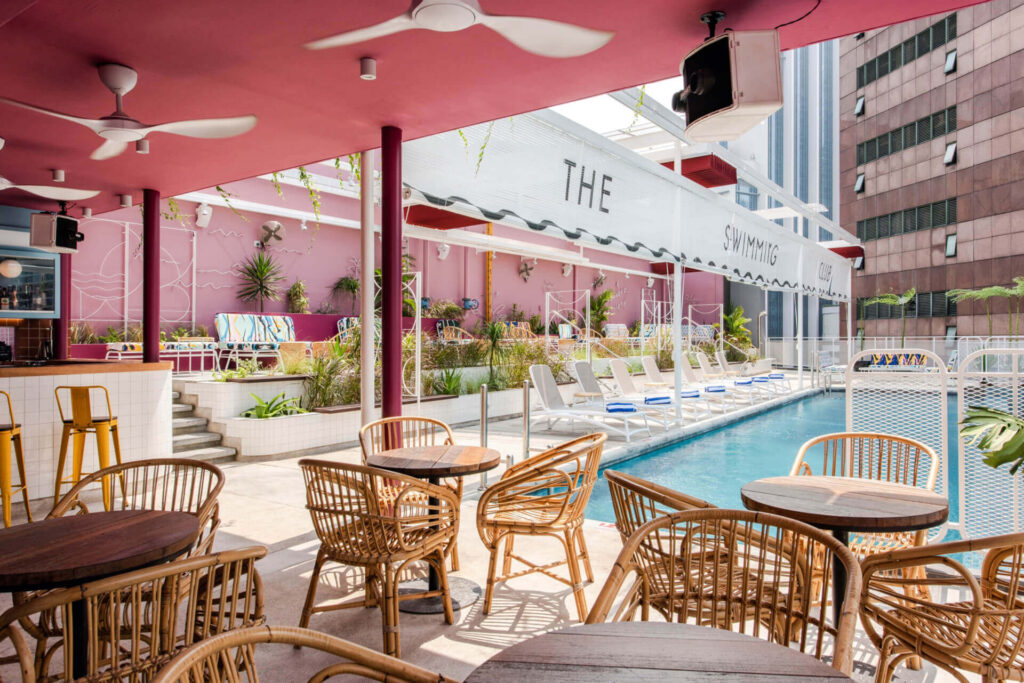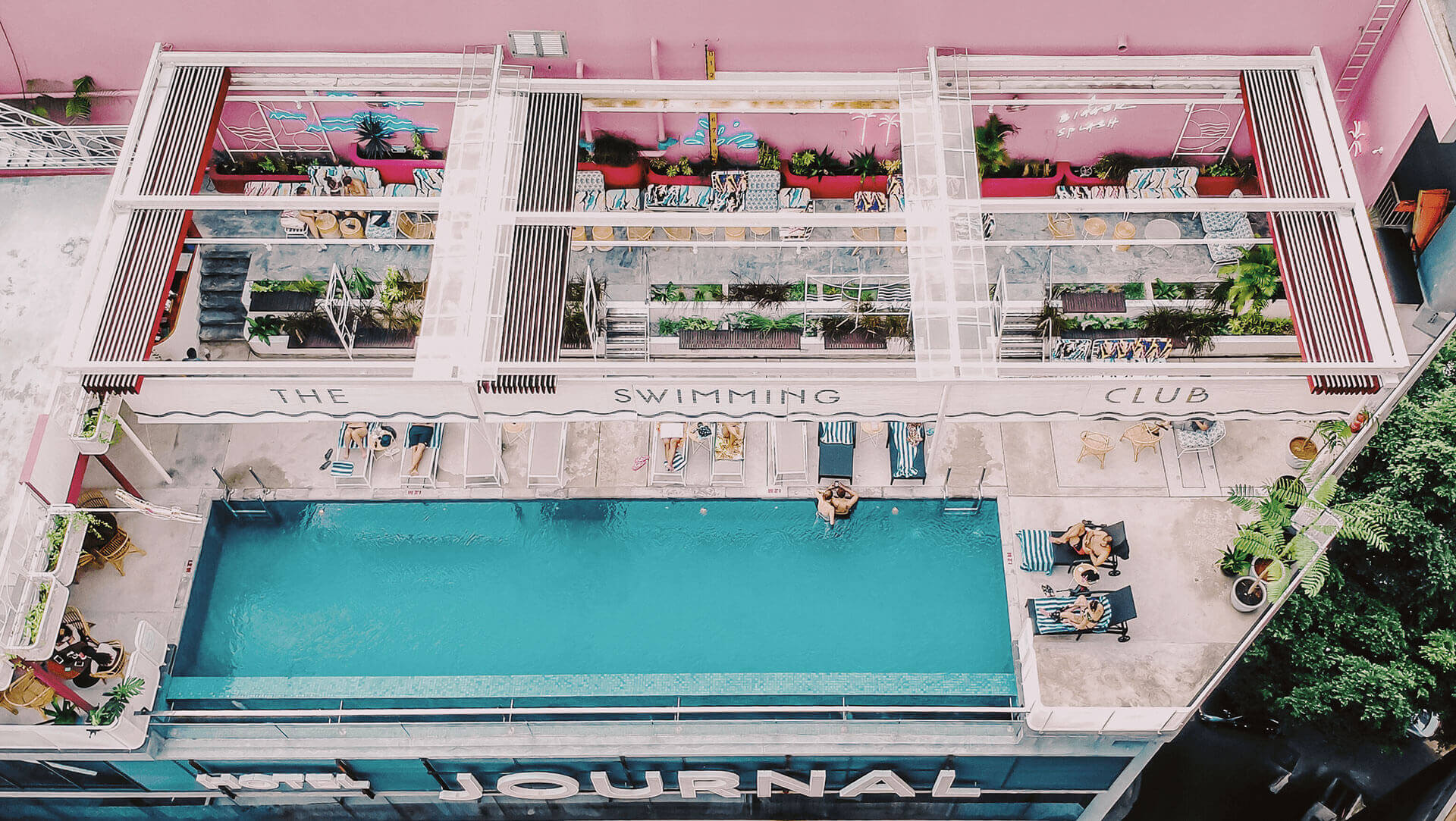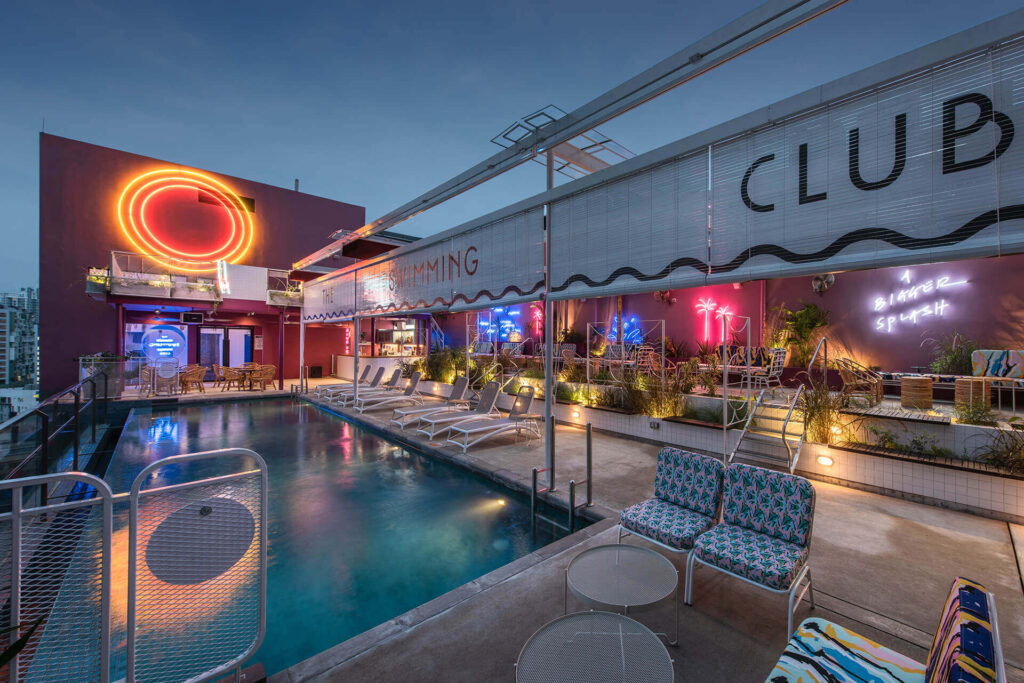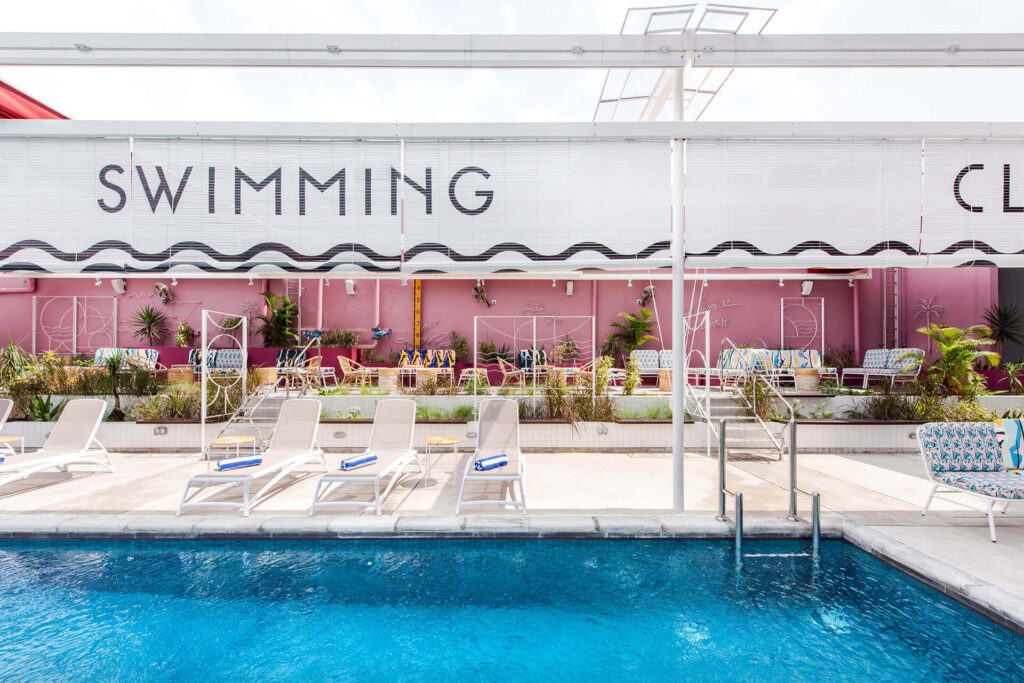 You'll also find plenty of photo opportunities in the hotel, as eye-catching neon signs with catchy quotes are placed artistically on the walls. The hotel also has a stunning rooftop infinity pool, which is very Instagrammable. This is also where the poolside bar is located and is aptly named The Swimming Club. Colourful deck chairs surround the pool while the pink walls are dotted with neon lights and perky graffiti art for some nostalgic vibes. Overall, this hotel is truly a space that's perfect for guests who want the convenience of the city centre with a space for relaxation at the end of the day.
All images taken from KL Journal Hotel unless otherwise stated.