This semi-detached house in Singapore stands tall and proud amongst its neighbours which are located in a residential area. Hyla Architects designed Cascading Courts located at a corner lot where they are inspired by a touch of Japanese simplicity but making sure that the entire home still remains stylish and classy.
Project: Cascading Courts
Architect: Hyla Architects
Location: Singapore
Before reading this article, please submit your information if you are looking to renovate your dream home. We have experience and reliable interior designers, architects and home specialists at your service. Click on the banner and find out more 🙂

Exterior Area: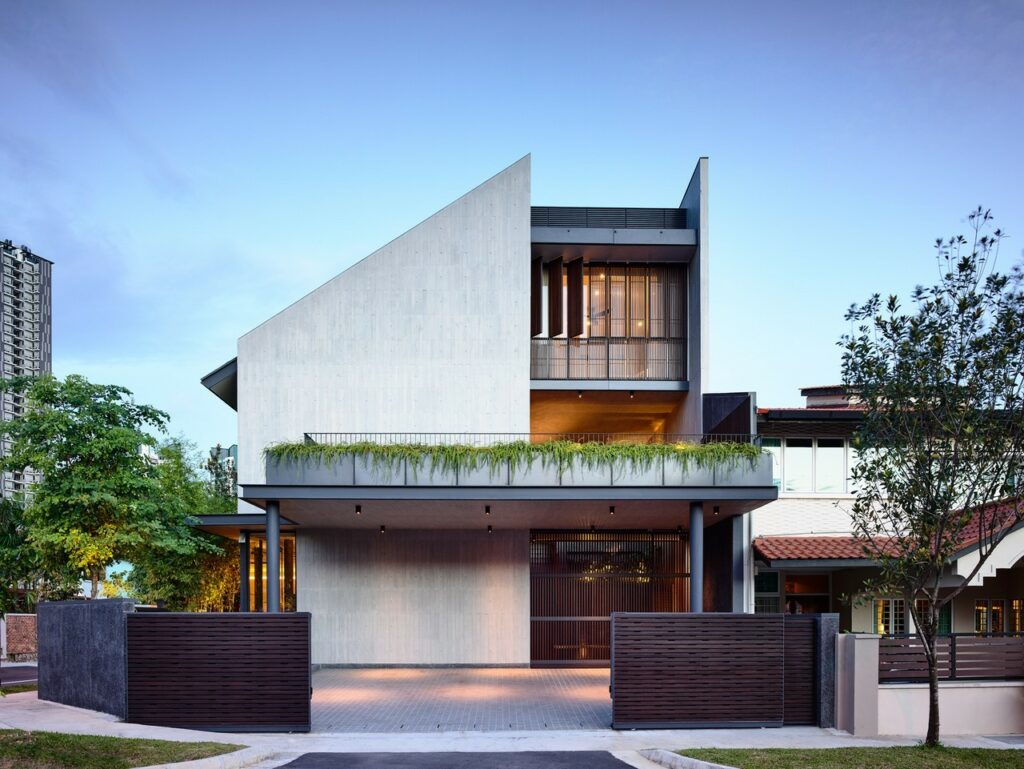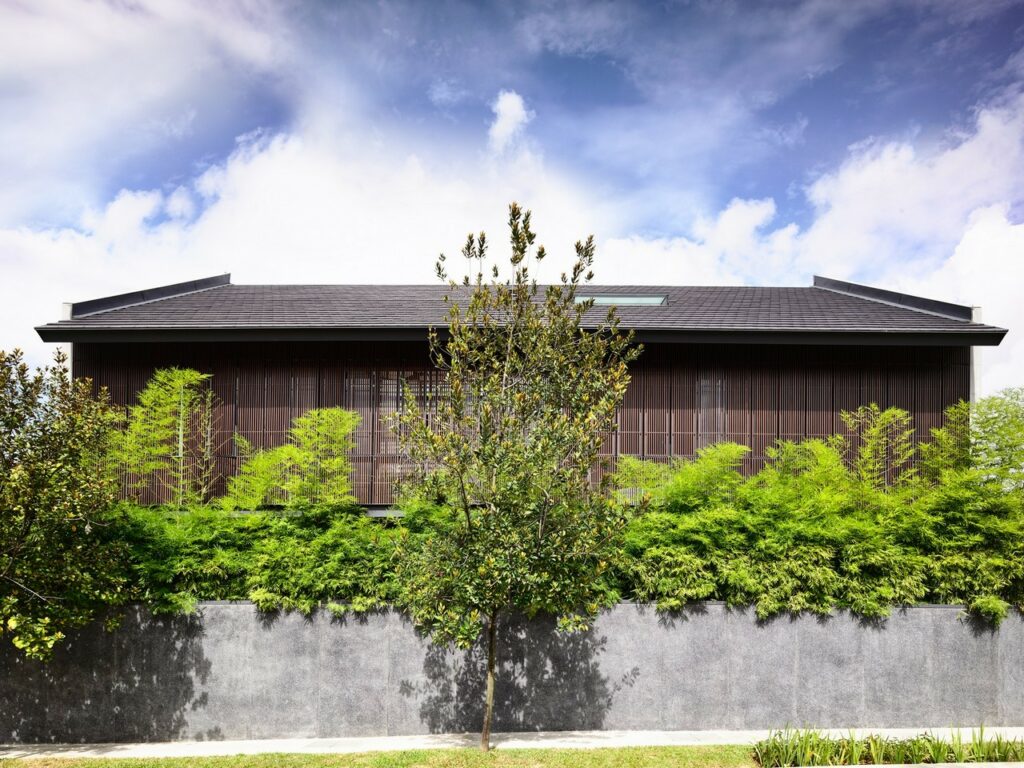 It's easy to see why the architects decided to name it so as there are a series of cascading courts between the house and the party wall which makes it pretty unique and striking.
However, one is not able to spot these cool courtyards from the outside as it is hidden from the public due to the slatted screens that cast a deep shadow inside the house.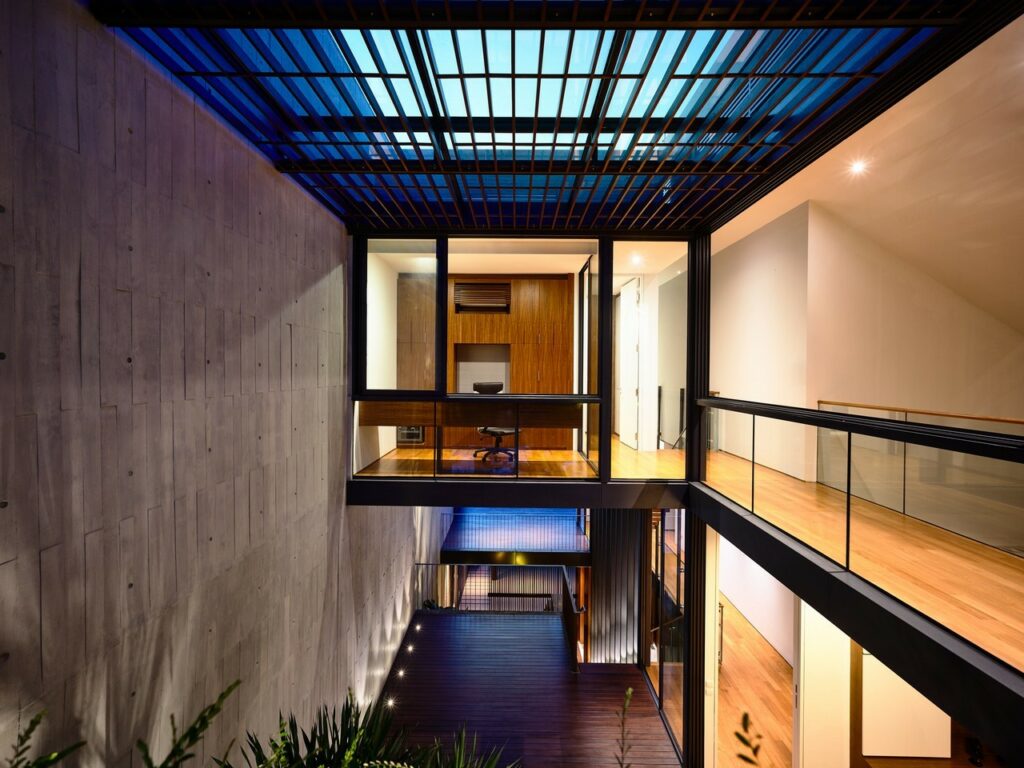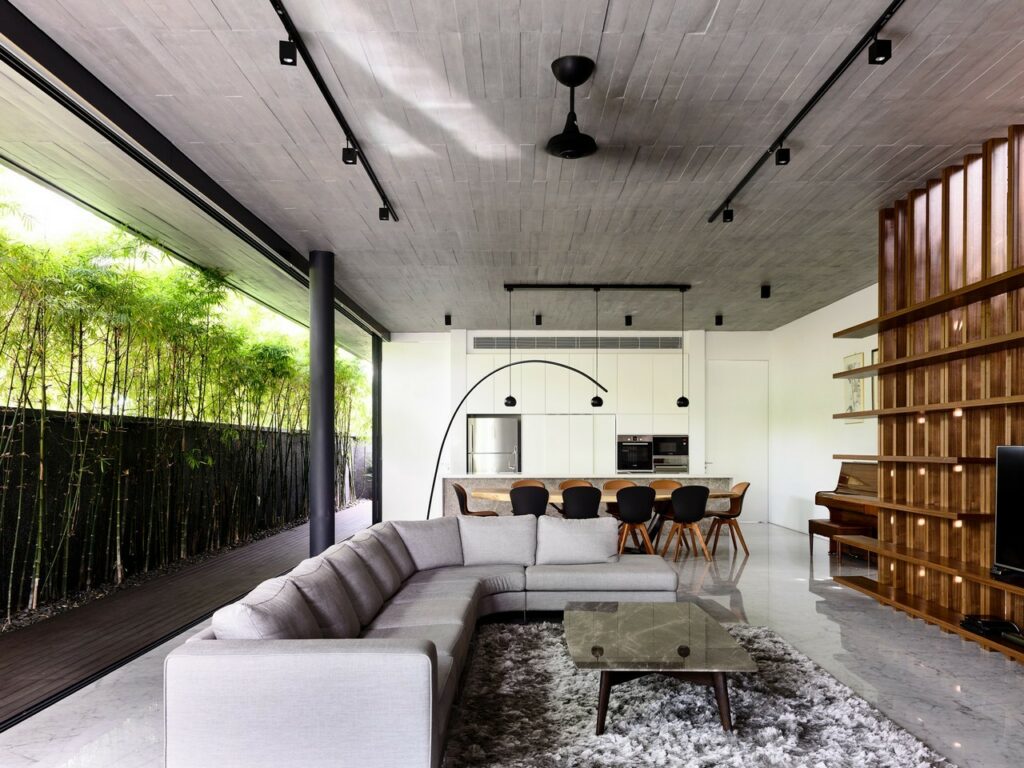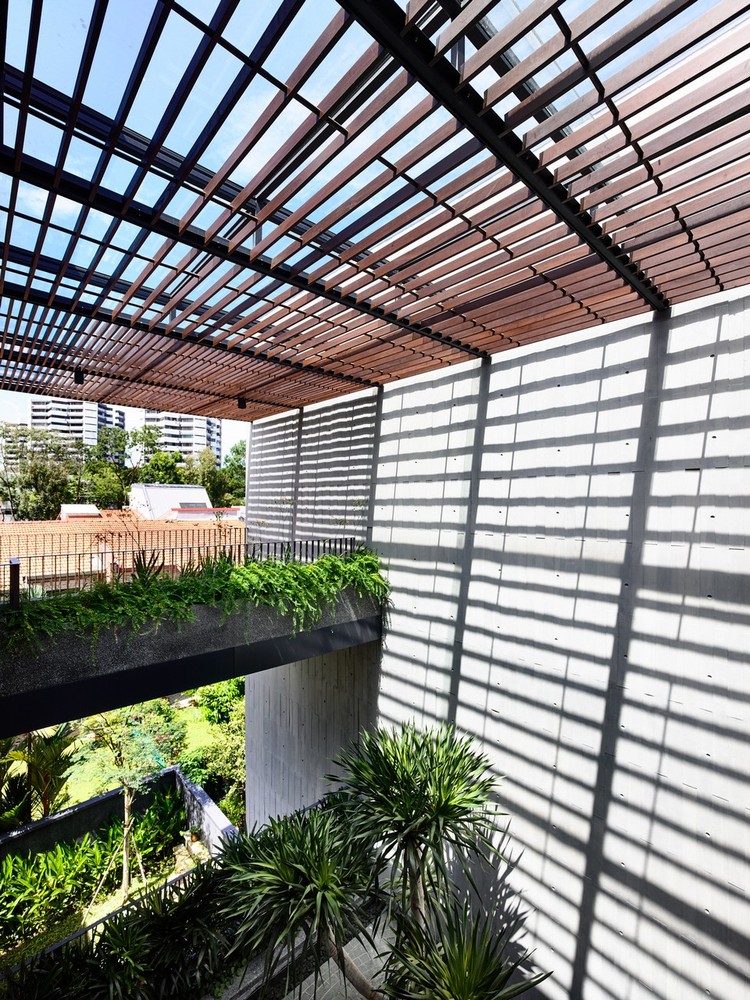 These cascading courtyards are covered with a glass roof and timber pergola so the owners can enjoy the beautiful yards no matter what the weather is like outside.
Don't worry about them being too stuffy because the designers took this into consideration and made sure that the residents have sufficient airflow which is why it is open at both ends. This makes them a very airy space where you can hang out and chill comfortably in Singapore's hot tropical weather.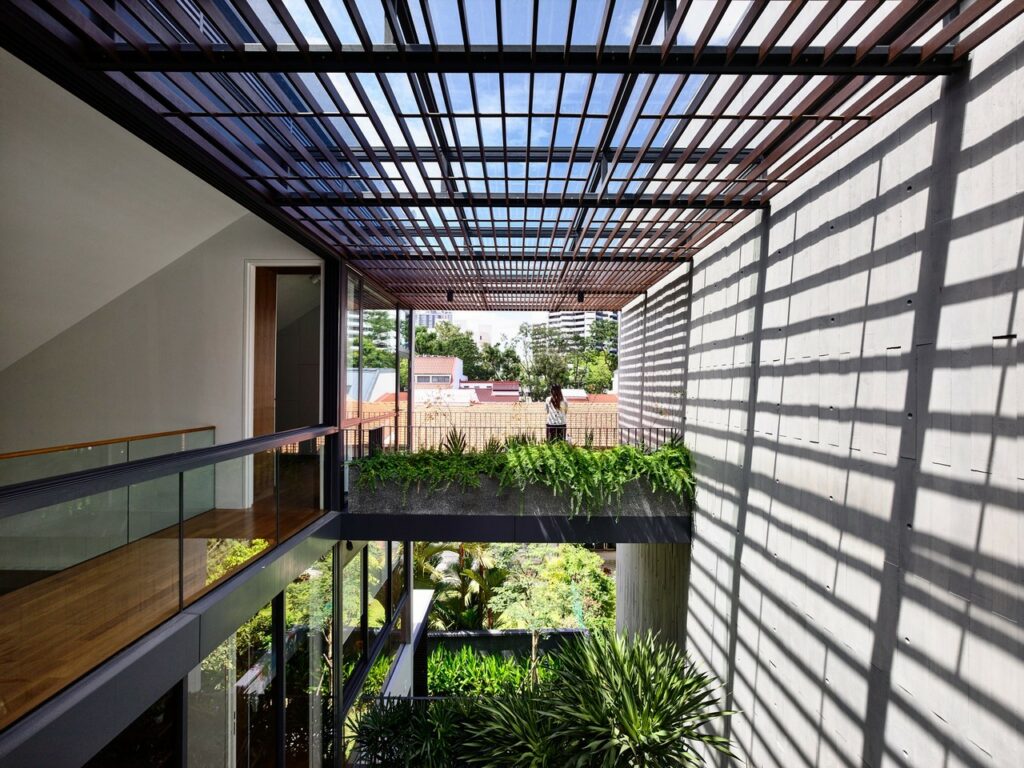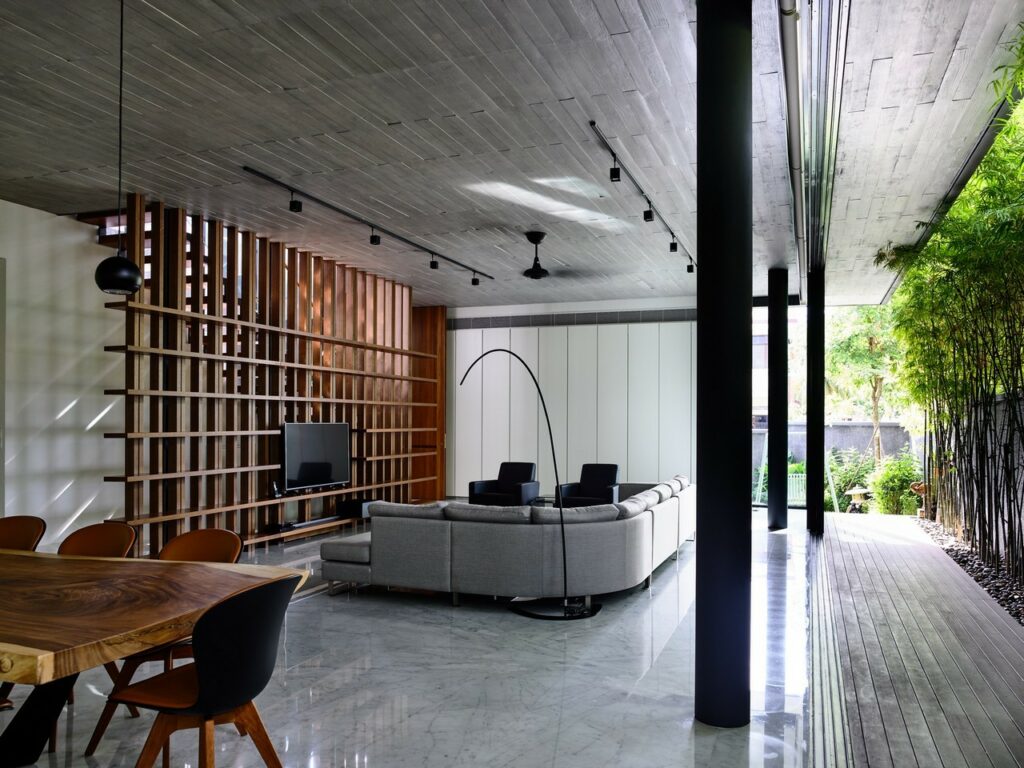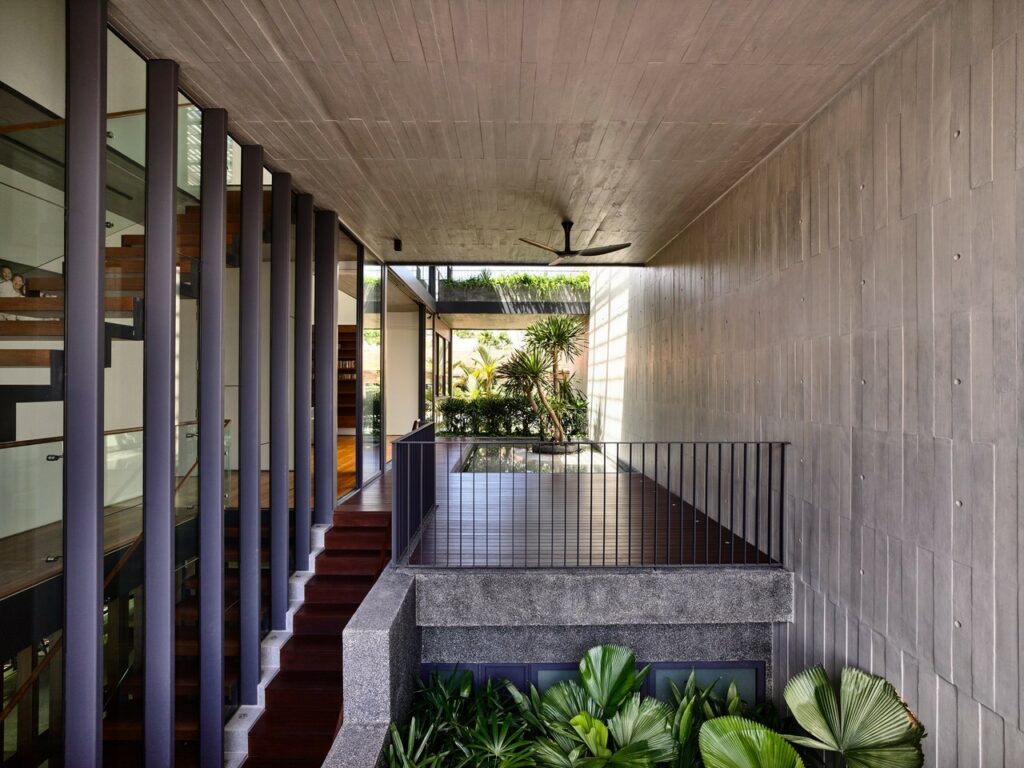 As mentioned above, the house is rather simple in design and exudes a rustic feel thanks to the vertical timber screens and unconventional concrete walls. While giving the facade a stylish look, the screens are functional as well because they act as another layer of privacy from the public road.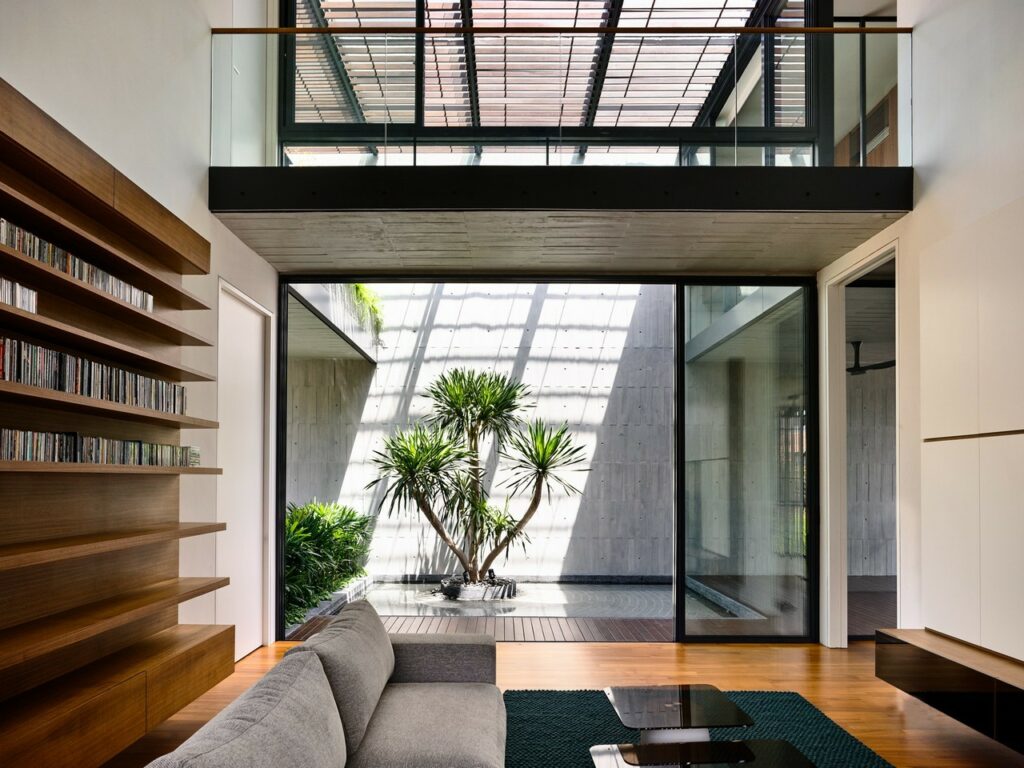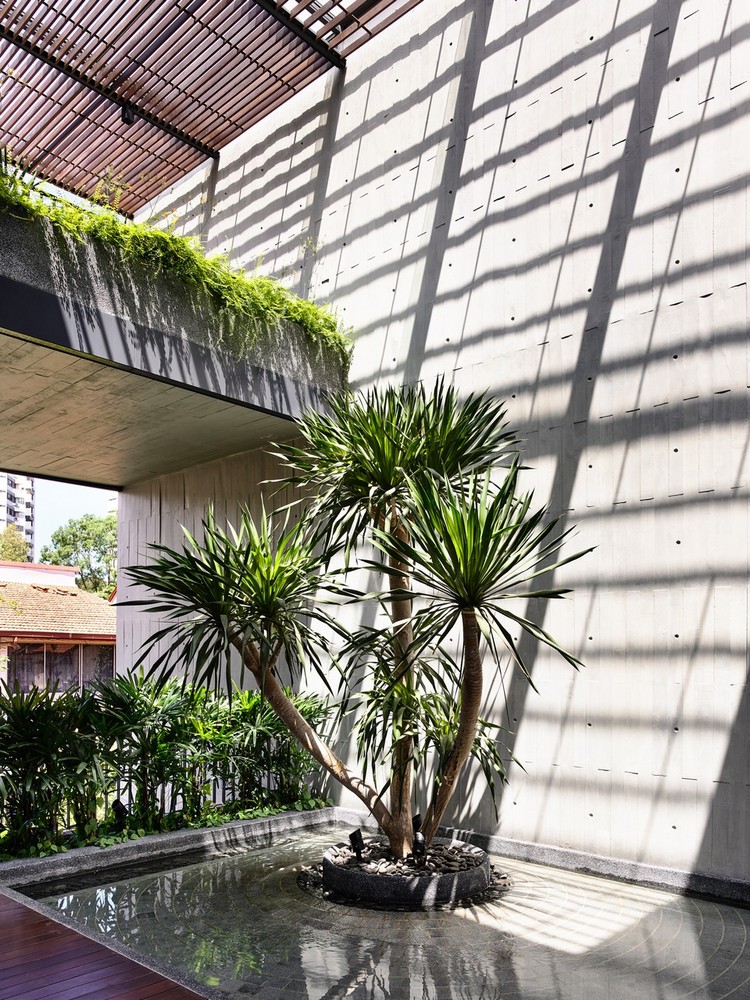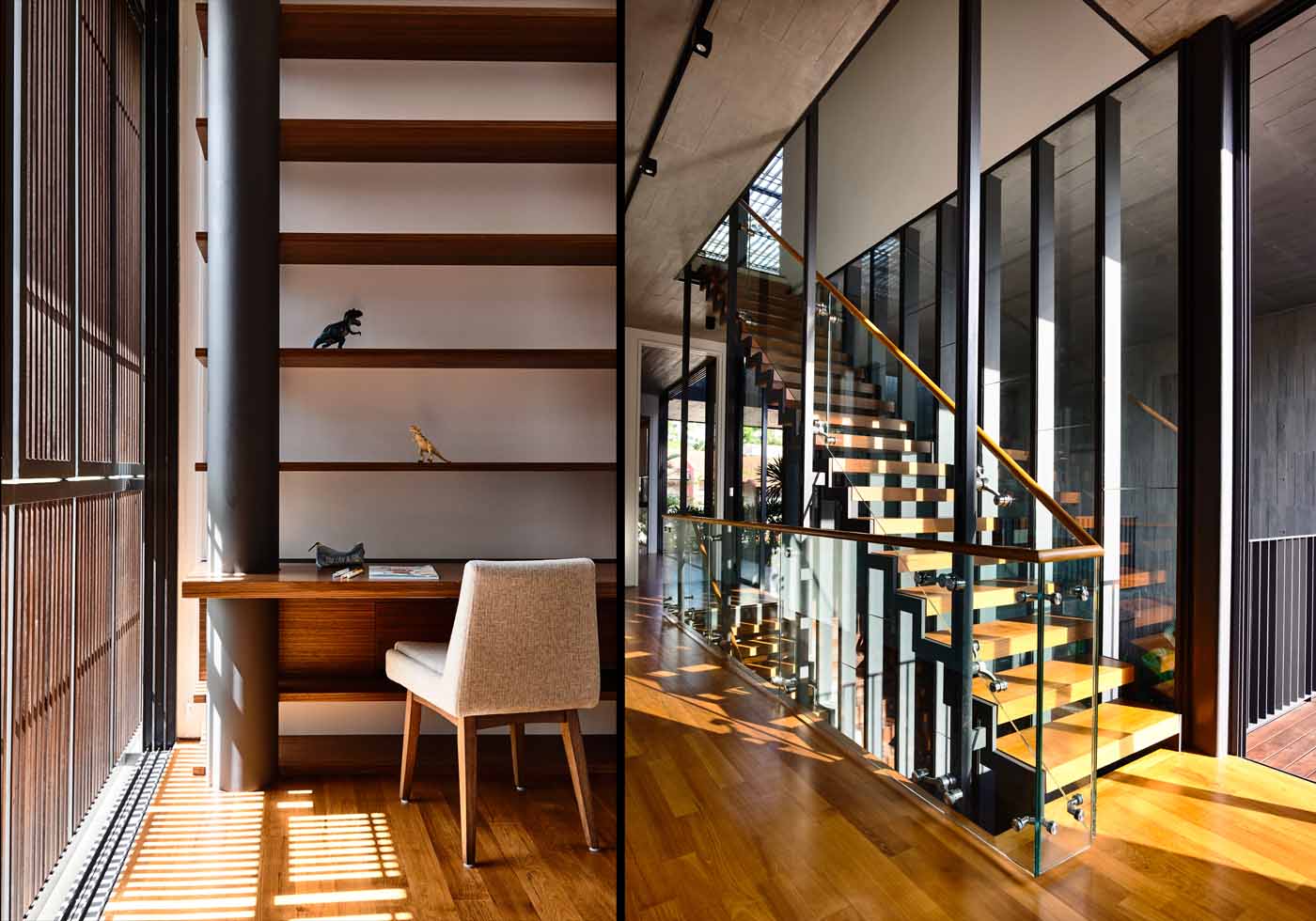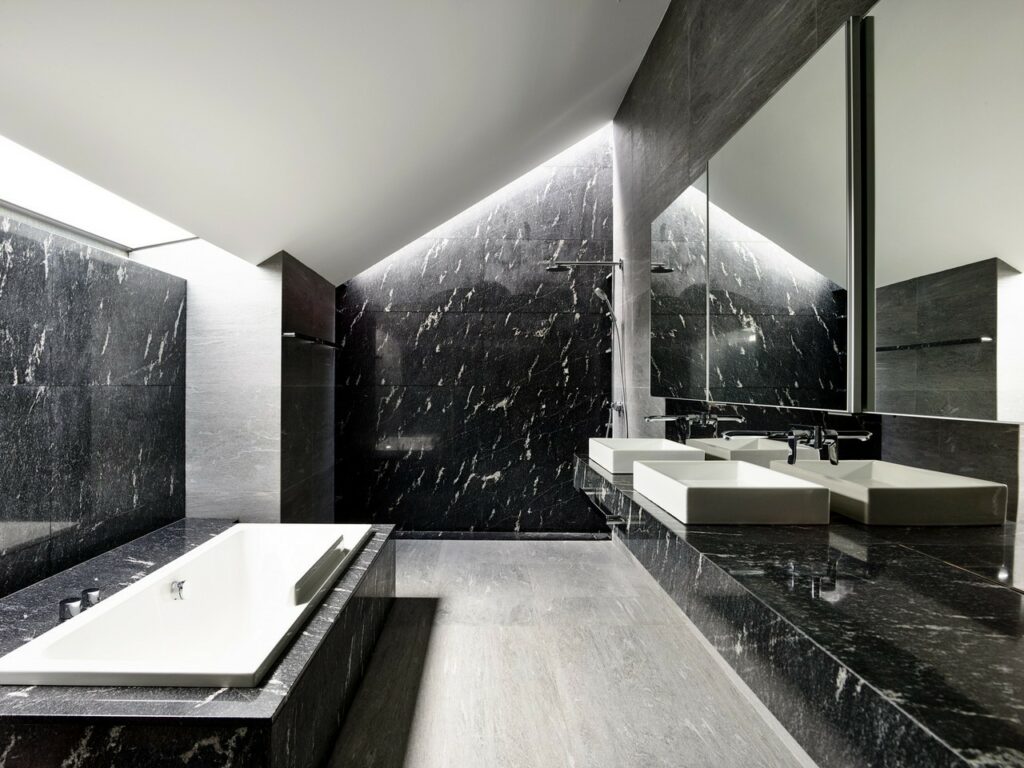 When one enters this classy home, they are greeted by a water feature that cascades from an upper-level planter that showcases beautiful greenery. There's also a bamboo garden at the side which not only creates a fresh feel to the home but makes a great view that can be enjoyed from the living area.
Moving to the upper levels, there's a family room that is super spacious as it has a double volume space which looks at the main courtyard and a gorgeous tree in the middle of a water feature.
All images are taken from Hyla Architects' website unless otherwise stated.
Interested for more amazing house designs? Check out our collection of house design articles now.