Townhouses may look small at times but inside, there are hidden depths that you may not be aware of. One of these units in a row of old townhouses was transformed into a multipurpose space that consists of a studio and exhibition area featuring furniture for sale in the Zuoying District of Kaohsiung, Taiwan. House H by HAO Design has over 30 years of history and was built in the 1960s when split-level floor plans were popular.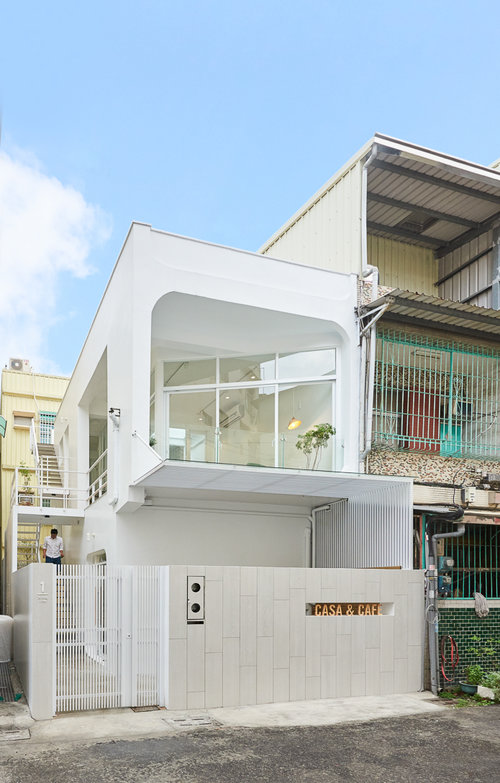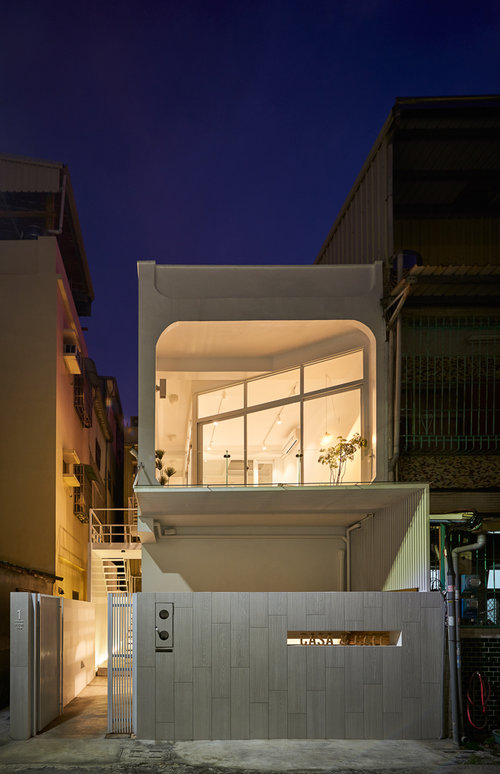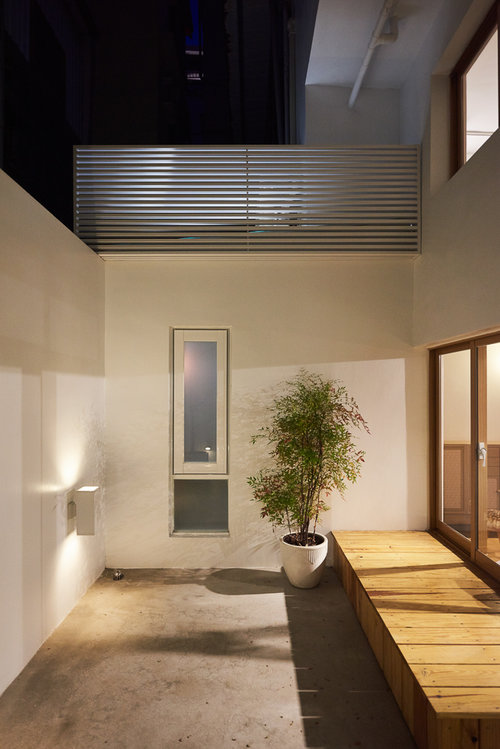 Exterior Area: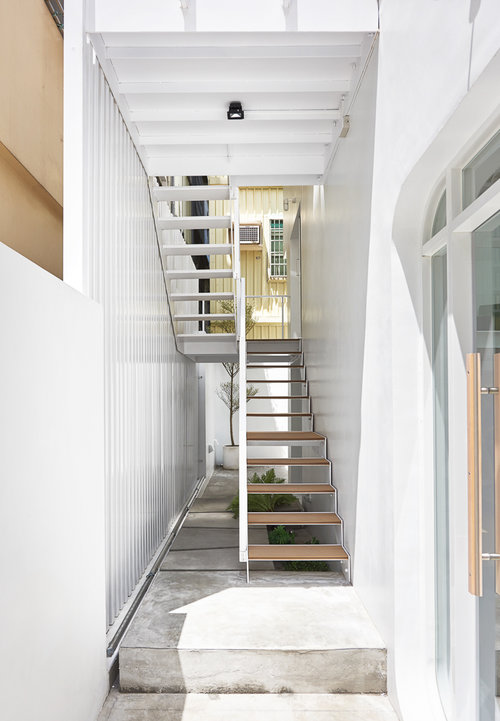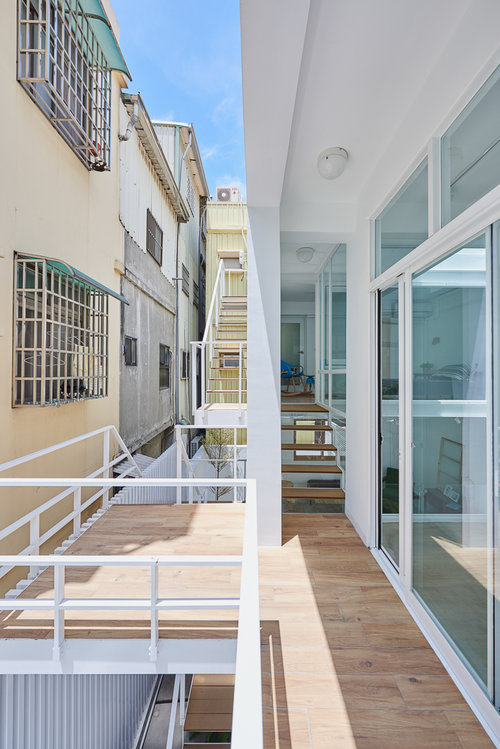 From the exterior, it looks warm and inviting, welcoming any visitors to the space. The facade is rather narrow, which means that not a lot of light is allowed through; and people are not able to see the beauty of the exterior. However, the designers worked on this by removing the interior staircase, old iron grated windows that faced the street and a sheet metal shack kitchen at the back of the house for a more modern approach. Next, they added some exposed stairs to the exterior and a spacious courtyard for a roomier look.
Interior Area: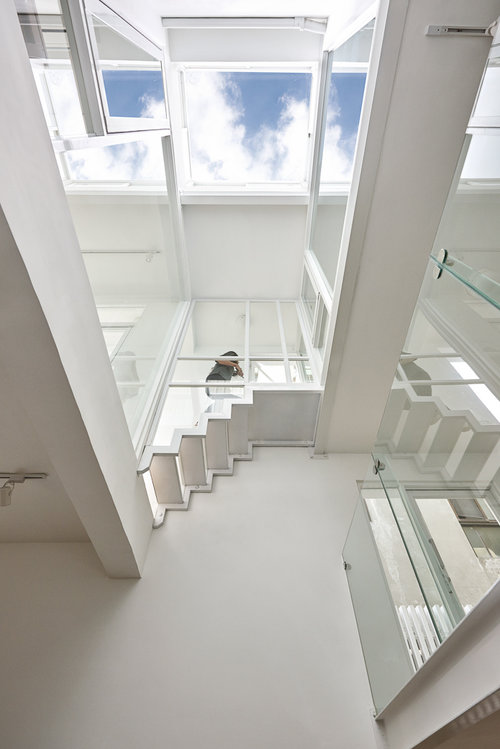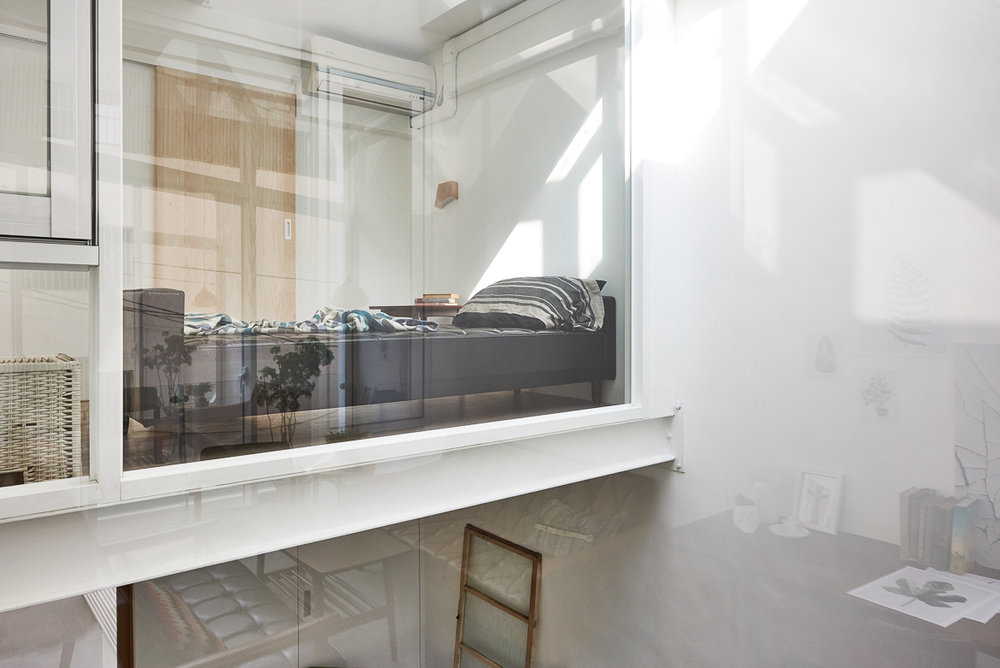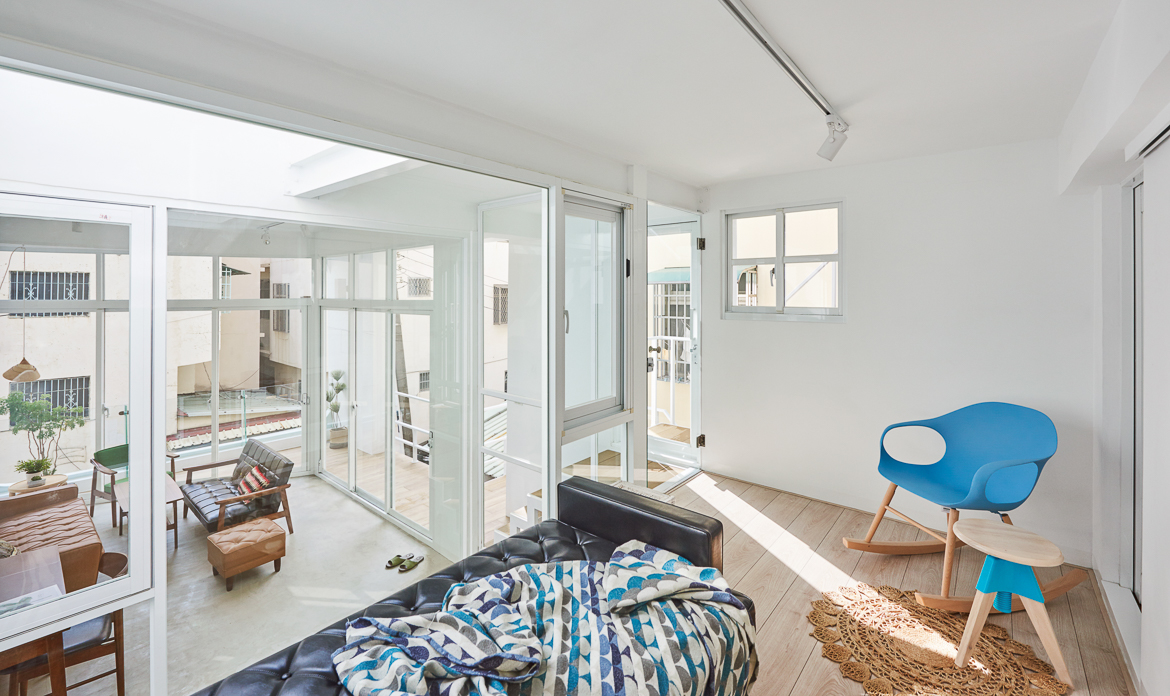 On the first floor, the space measures approximately 36 square meters. As mentioned, the house was used as a studio and furniture exhibition area; which meant that all three rooms of the unit were separated by solid walls and staircases, cutting off the flow. This made the house look fragmented so the designers removed the solid walls that separated the staggered floors for a natural flow. The stairs were moved outdoors so that more light from the courtyard can enter the home. In addition, glass was used in many aspects to brighten up the home; and allow better circulation especially through the windows.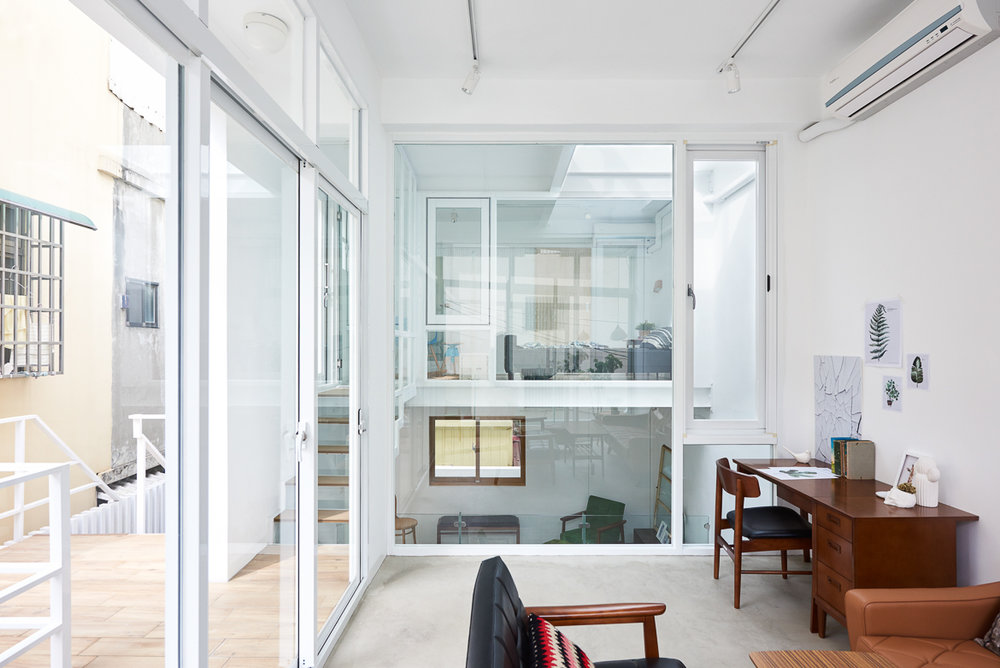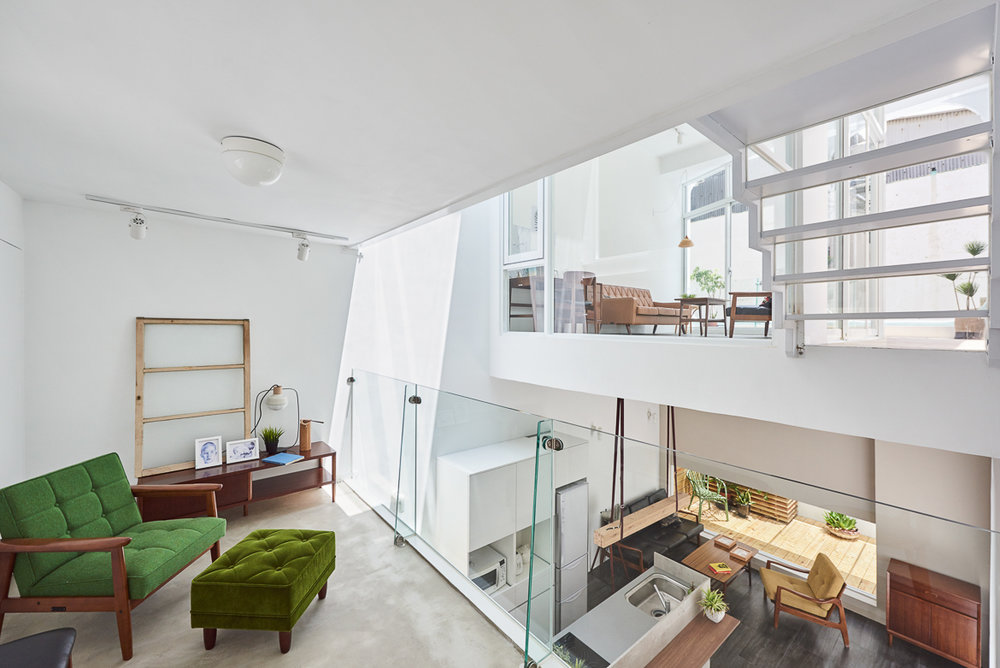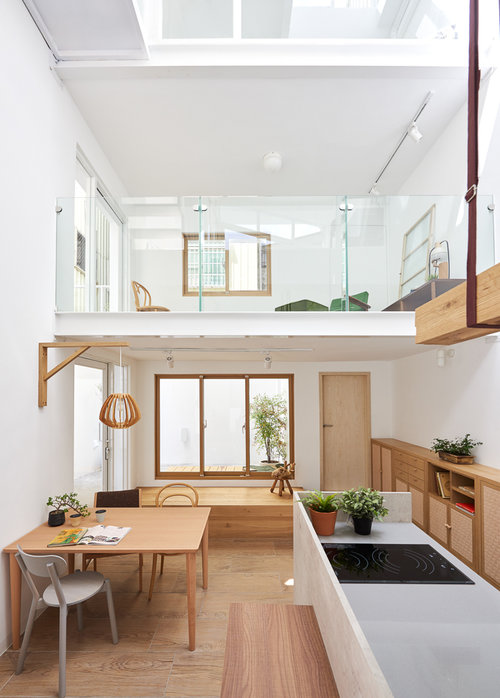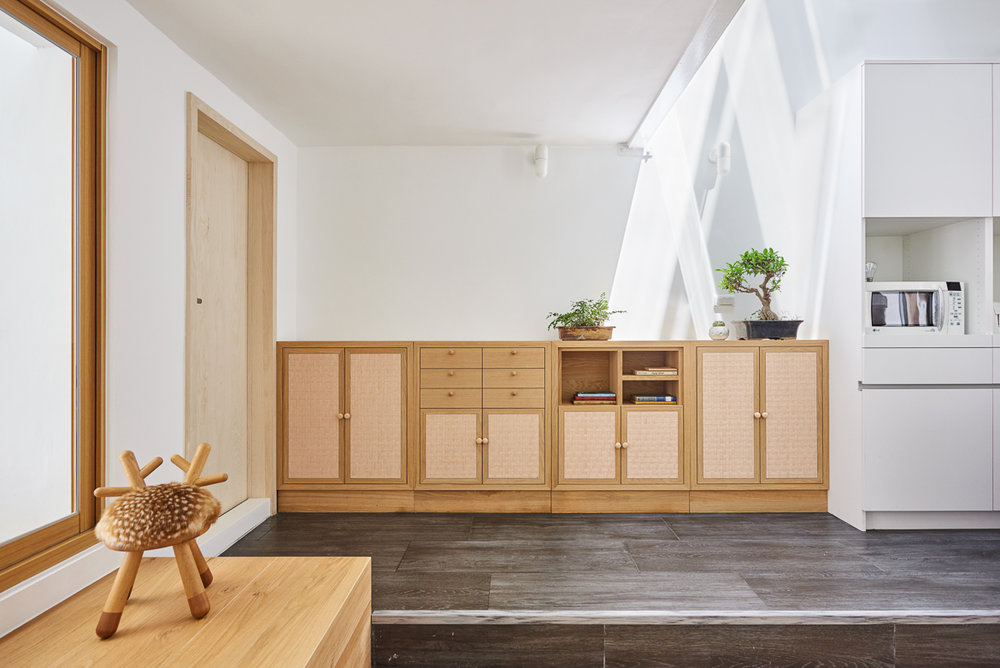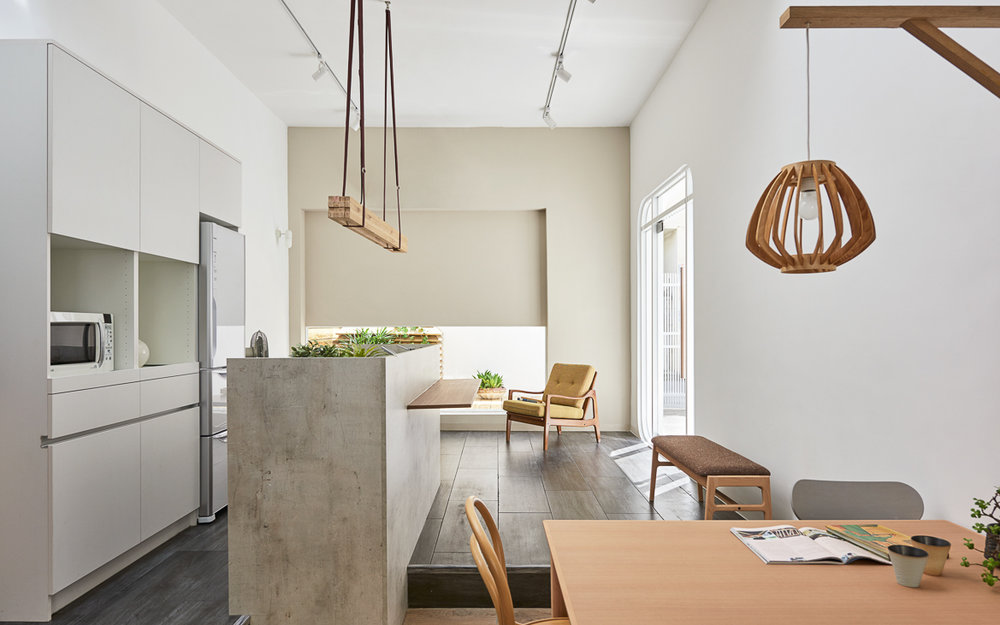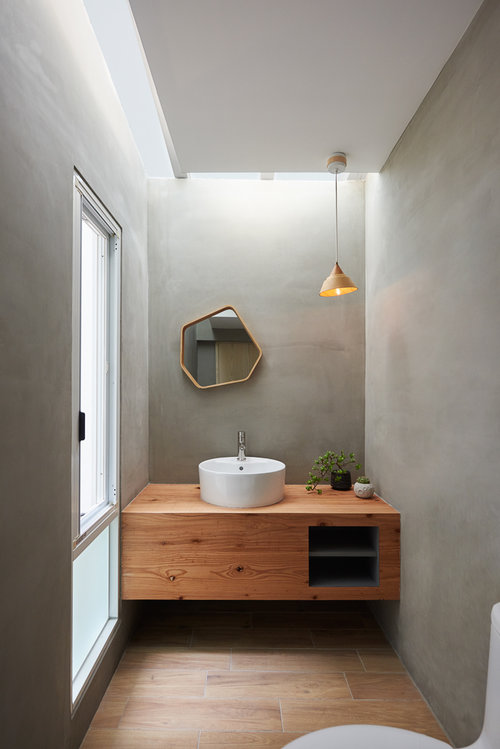 The stairs are important to connect the different areas; but HAO Design wanted to make them even more special so they added a slant to the French windows on the second floor. People would need to move to a triangular platform when they use the exterior stairs. People would also need to navigate the house using the exterior stairs; which creates a lively facade and an interesting exploration as they weave through the home. White is the predominant colour used for the whole use as the designers wanted a clean background to showcase the furniture on display.
All photos taken from HAO Design unless otherwise stated.
Interested for more amazing house designs? Check out our collection of house design articles now.