A vegetable garden in your backyard can provide you with nutrient-rich fresh produce throughout the year. By planting some herbs and vegetables there, you can inject life into your dull and lifeless home. Engaging with plants and watching tiny seeds grow into large, vibrant, fruitful plants brings new meanings to life. So, vegetable gardening is both fun and rewarding.
A productive vegetable garden can thrive in any backyard, regardless of its size. It may require a commitment on your part, but the result is always veggie-full. Both the young and the old can grow a vegetable garden and harvest fresh veggies from it whenever they want. Moreover, growing your own vegetable garden is economical too. The National Gardening Association estimates that a typical household invests $70 in raising vegetables in their home garden, but they end up with $600 worth of produce as a result.
Here are the ten steps to growing your own vegetable garden:
1. Pick a suitable place for your garden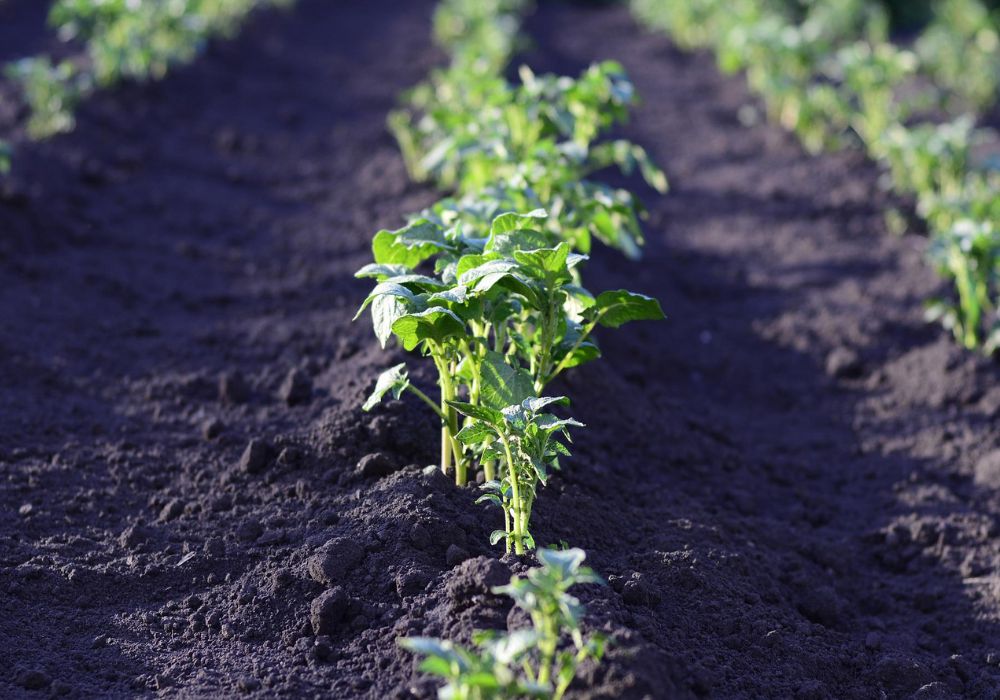 Choose a place for your vegetable garden that gets morning sun and afternoon shade. Vegetable plants grown for their fruits, like eggplants or tomato plants, require at least 6 to 8 hours of sunlight each day. Root and leafy vegetables, however, can grow well in the shade.
In order to prevent soil erosion, the location you pick should be spacious and level. It should be close to a water source and protected from strong winds. Never grow your vegetable garden next to trees or bushes, as their roots will deprive the veggies of water and prevent them from receiving sunlight.
2. Floor plan your vegetable garden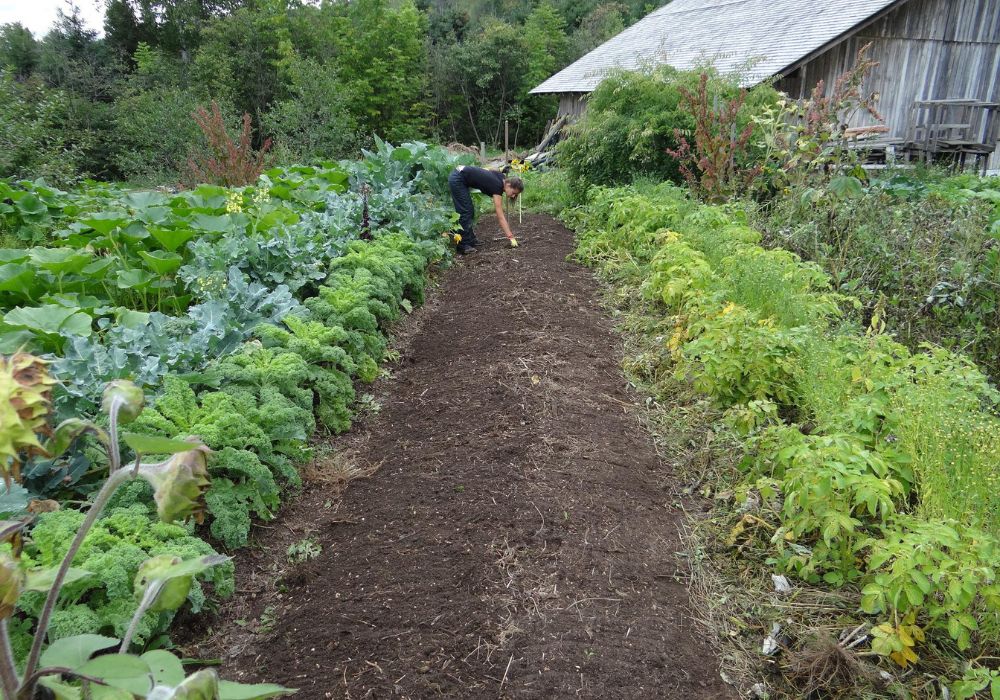 Planning your garden's layout comes next after choosing an ideal location for it. Making a plan in advance will help you avoid space issues later on. All you need to do is draw a rough map of the growing space for the vegetables. Mark the number and size of compartments you want to add to it. Note where your planting trays, pots, crates, raised beds, etc. would be.
We suggest you keep a gardening journal for this purpose. Just scribble in it whatever comes to your mind. This journal will also be helpful for your future gardening selections. If you think your yard is too small to grow a variety of veggies, consider adding a vertical or hanging garden to your existing layout. You can easily grow your favorite herbs in it.
3. Select the right cultivars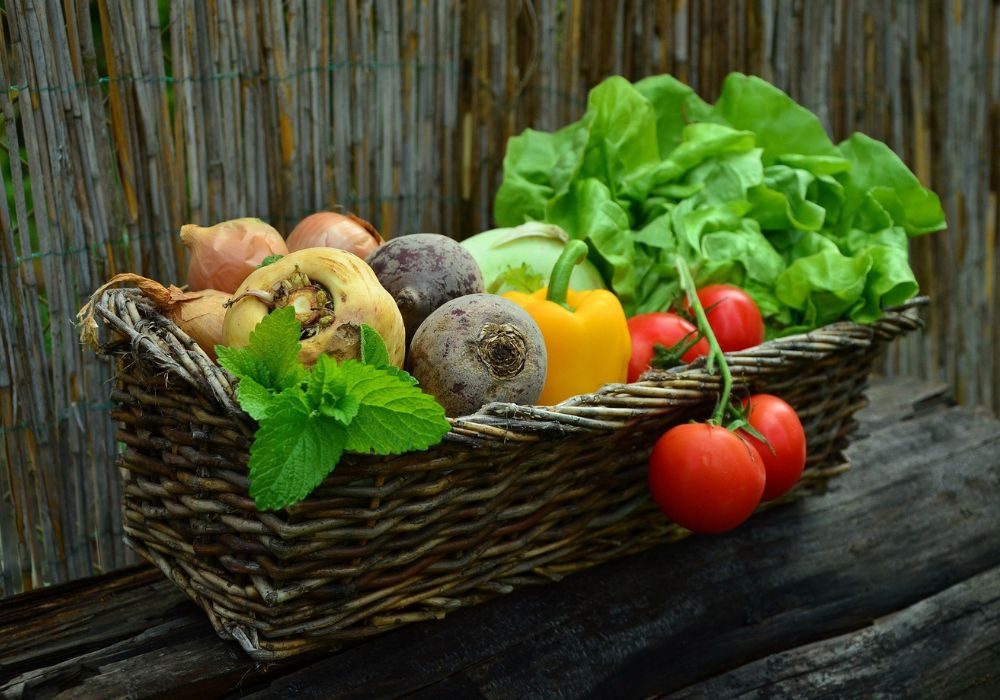 Now it's time to enlist the vegetables you want to raise in your garden. Choose the right varieties that will grow well in your area according to the altitude, climate, the ongoing season, etc. If your space is small, consider growing vegetables that make good use of your available space. These may include greens like lettuce, basil, swiss chard, cabbage, or others like beets, carrots, radishes, onions, and tomatoes. 
As a beginner, you may go with vegetables like beans, cucumbers, lettuce, or peppers, as they are easy to grow. Don't forget to grow veggies that you and your family love to eat. Also, consider adding some parsley and marigolds to your vegetable garden to keep the pests away. 
4. Purchase quality seeds, plants, and supplies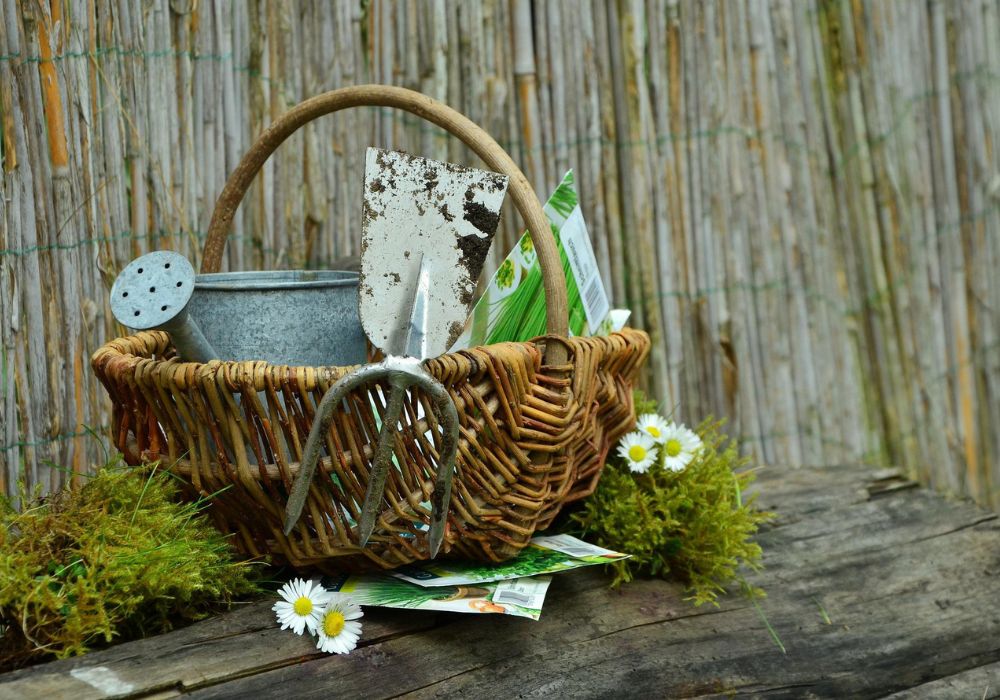 Look for a reliable supplier to buy your seeds and other gardening supplies from. Vegetable transplants can be easily purchased from nurseries and garden stores. Always buy quality seeds to ensure your efforts don't go to waste. The seeds should not be more than a year old and should have been preserved properly. Avoid hybrid varieties of seeds for your veggies. 
While buying vegetable transplants, always look for ones that are clean, fresh, healthy, and pest-free. They should be of medium size with intact and healthy roots. Any plant with yellow, wilted, or spotted leaves should not be purchased. Apart from seeds and plants, gardening supplies are also necessary. You need to have a spade, garden rake, hoe, trowel, measuring stick, and mulching kit. For watering, buy hoses, spray nozzles, and sprinklers. 
5. Give the soil the required preparation and upkeep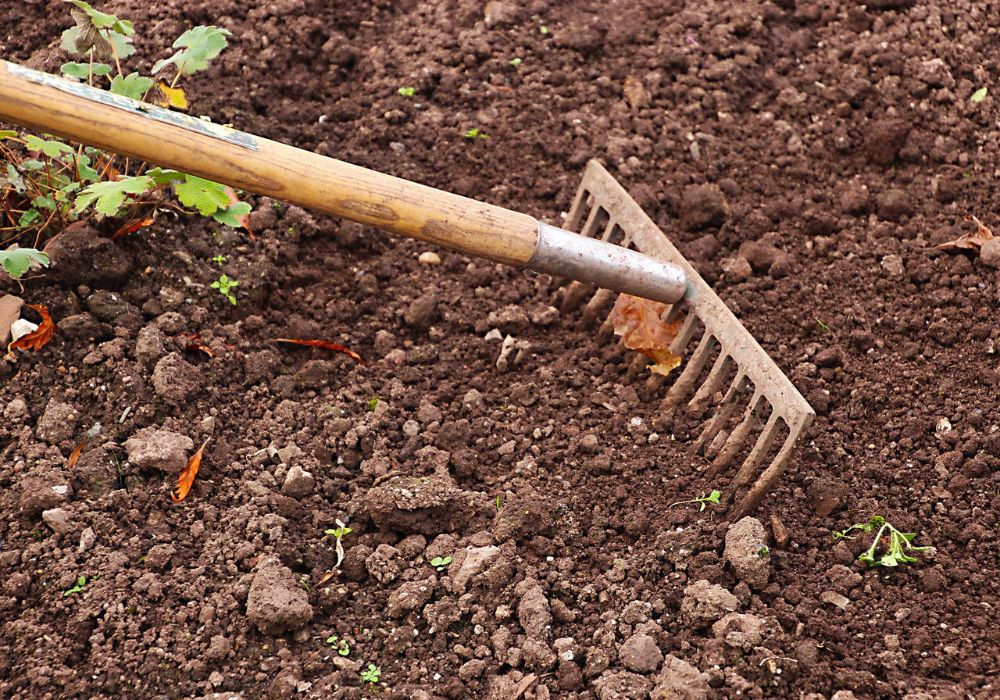 Preparation of the soil before seeding is necessary. The soil should be loose, airy, fertile, and well-drained for seeds to germinate and plants to grow well. It should be neither hard and crusty nor too watery and sticky. Plow the soil with the help of a spade to make it airier. Don't forget to check the soil's acidity beforehand. 
Fertilizing is a prerequisite for vegetable gardening. You are growing a vegetable garden in your home, so avoid using artificial fertilizers and pesticides as much as possible. Especially if you have a pet, you must be very careful about this part. The best alternative is to use natural and homemade fertilizers like manure, egg shells, vegetable compost, and fish tank water. If you don't want all this pain, you can simply buy ready-made soil mix from a gardening store and fill it in your raised beds. 
6. Plant your vegetables properly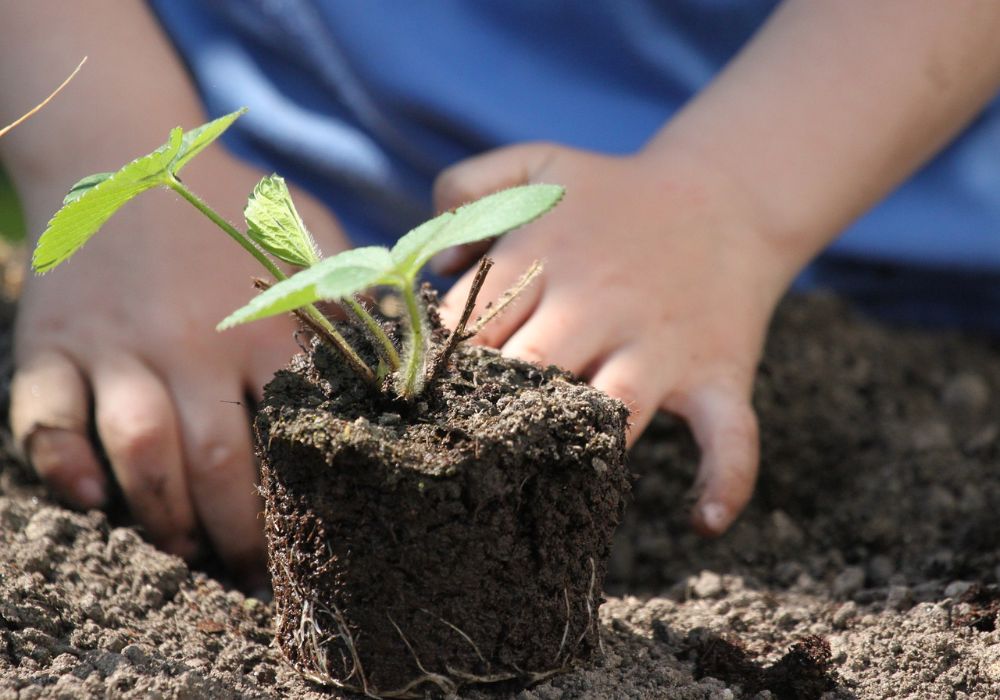 It is the most important step that determines the success of your vegetable garden. Usually, vegetables like carrots, onions, peas, cucumbers, lettuce, and watermelons are all grown from seeds. Others, like eggplants, tomato plants, cabbage, broccoli, and sweet potatoes, are generally transplanted. 
When sowing the seeds or planting the seedlings, always read the instructions given along with them carefully. The spacing between the seeds and their depth should be according to the given guidelines. Grow all the veggies in straight rows to ease cultivation, pest control, and harvesting. 
In the case of transplants, the hole you dig in the soil to transfer the seedling should be larger than the root ball of the plant. Handle all the transplants carefully to avoid any damage to their root systems. Most importantly, confirm the planting date for each vegetable. 
7. Water well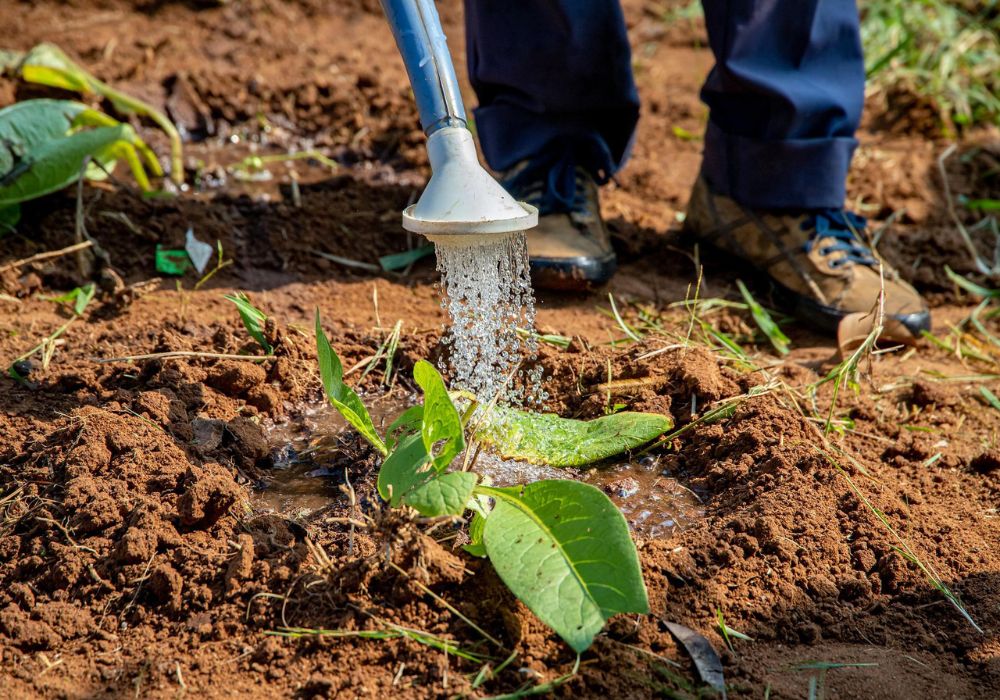 Next comes the irrigation part. The soil of your vegetable garden should be kept evenly moist. Usually, vegetable plants require 2 to 5 cm of water per week, but it may differ for some plants like cucumbers, sweet corn, tomatoes, and greens. These need an abundant supply of water. Confirm the water requirement of seeds from the guidelines given. Overwatering may lead to fungal infections, root rot, and plant death.
A hot climate means more water every day and vice versa. Try bathing your vegetable garden at least once a week. To ensure uniform irrigation, spray your seedlings gently with the hose's spray nozzle. Even when your veggies are all grown, a little mist of water is necessary to wash all the dirt away from them. 
8. Mulch or prune weeds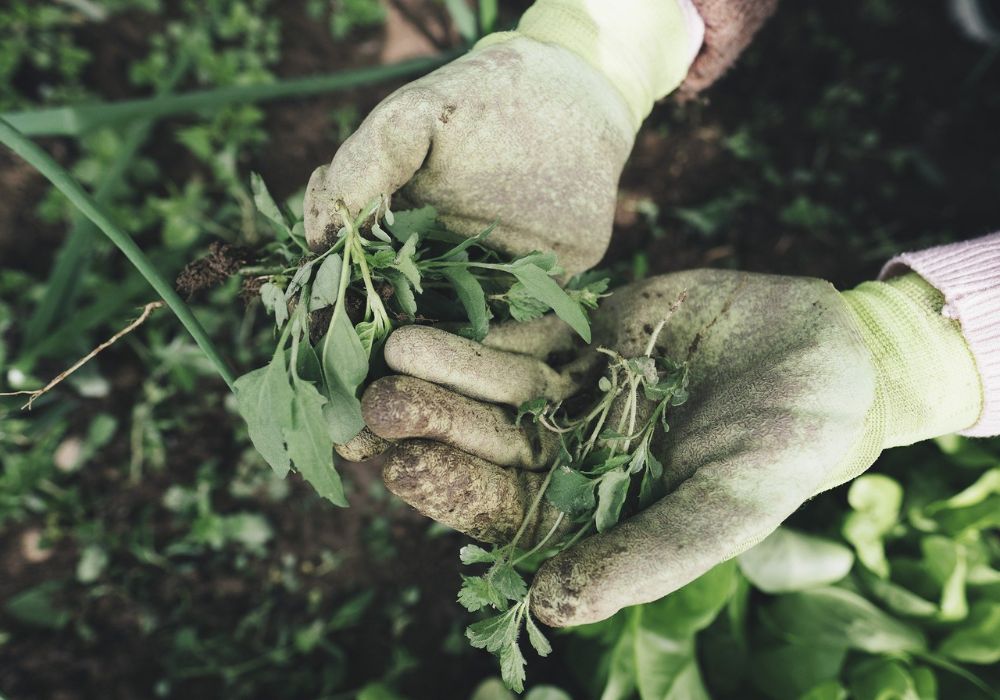 Weeds retard the growth of your vegetable plants as they compete with them for water and nutrients. Sometimes, they may also harbor pests and germs. You must get rid of them as quickly as possible to prevent their spread. We don't recommend herbicides for this purpose. These chemicals should never be used in your home garden. 
Mulching and cultivation are two approaches to getting rid of weeds. In the latter one, you can simply grab small weeds close to their roots and pull entire plants off the soil. But, the most efficient method of weed prevention is mulching. With this method, you can kill weeds by spreading a layer of organic mulch in your garden, about 5 to 10 cm thick. 
9. Be ready for diseases and pests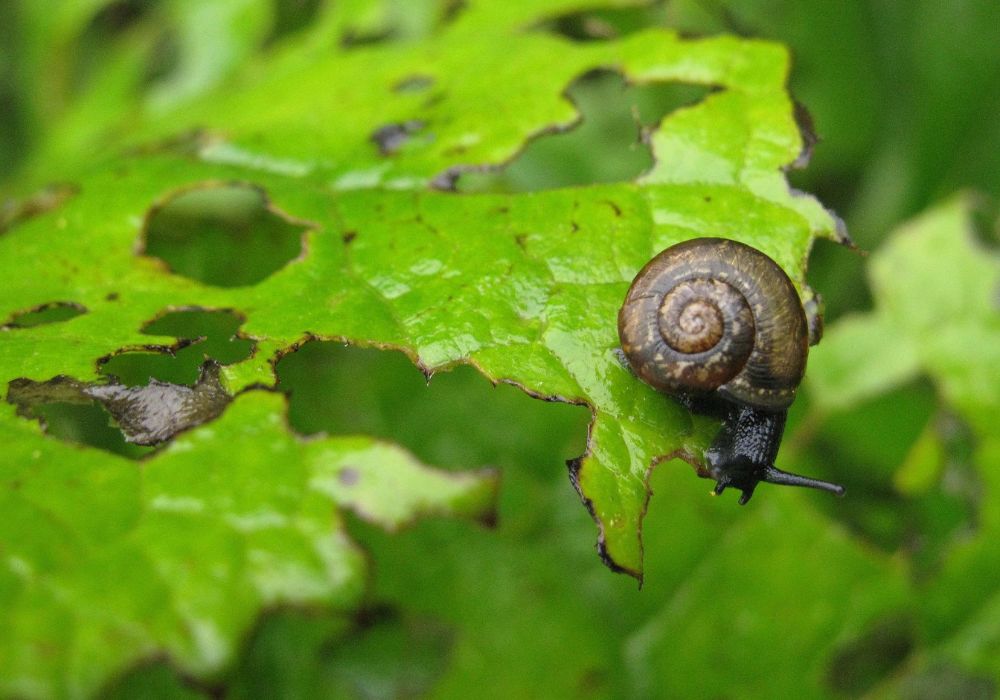 With plants, come diseases and pests too. Get ready to deal with all of these issues. Learn ways to protect your veggies from different kinds of pests. For instance, to repel pests, you can use natural sprays like eucalyptus oil or neem oil. Find out which plant diseases are prevalent in your area and implement effective control methods against them.
If at all possible, grow vegetable cultivars that are resistant to disease. Crop rotation is another technique you can use to avoid plant-specific diseases. For this purpose, grow different vegetables each year in your home garden. In addition to diseases and bugs, other issues may also develop. The two most common of these are soil acidity and salinity.
10. Harvest when needed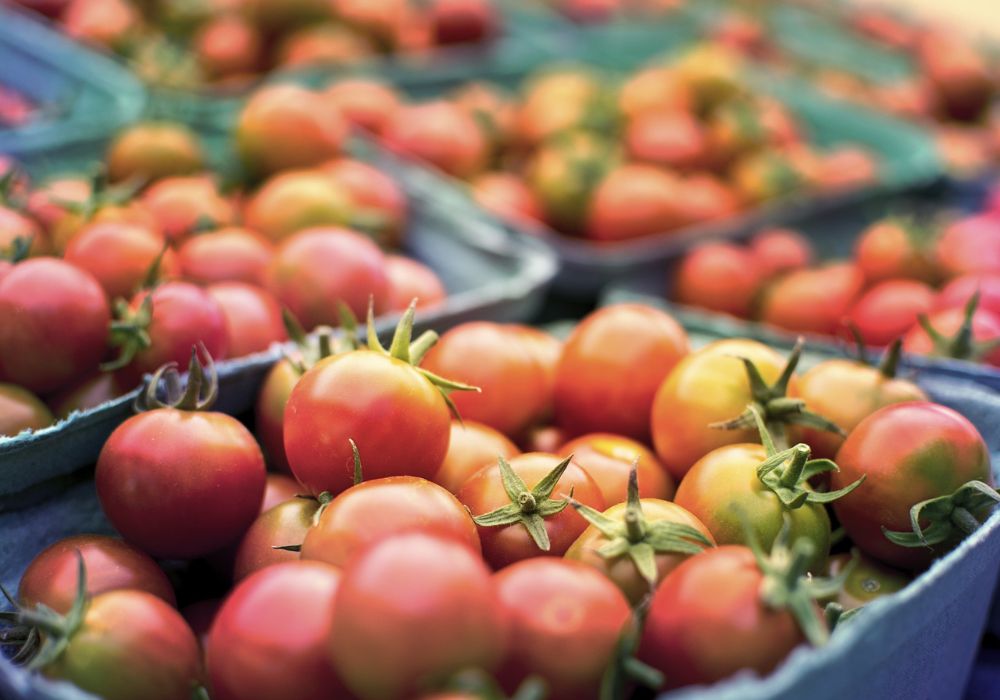 The final step in the success of your home vegetable garden is harvesting your "fruit." Your job is incomplete until you pluck some fresh produce from your garden with your own hands. Your time and effort will all be worthwhile once you have experienced the tasty results.
Veggies should be harvested only when you need them because most of them are only at their best for a short period of time. So, you must know the right time to harvest each vegetable. Veggies should not be too ripe or too raw at the time of harvesting. Overripe vegetables will harden over time. Raw ones also lack the preferred taste and texture. 
Final Thoughts: Keep Records
We hope our guide to growing a successful vegetable garden has helped you on your gardening journey. After following these 10 steps, you'll be able to enjoy some fresh produce in your home. Our last piece of advice in this guide is to keep a record of every step. When you note your problems and experiences in your gardening journal, you'll be able to raise a better vegetable garden the next season.