More often than not, living in the city means that you will miss out on enjoying nature views as urban areas are mostly concrete jungles.
However, T House located in Ha Tinh province, Vietnam manages to create a peaceful green oasis in a new residential area where the owners can relax after a long day.
Designed by Dom Architect Studio, they wanted to build a stylish and cosy home for the family that has enough greenery to soothe the soul.
Project: T House
Designer: Dom Architect Studio
Location: Vietnam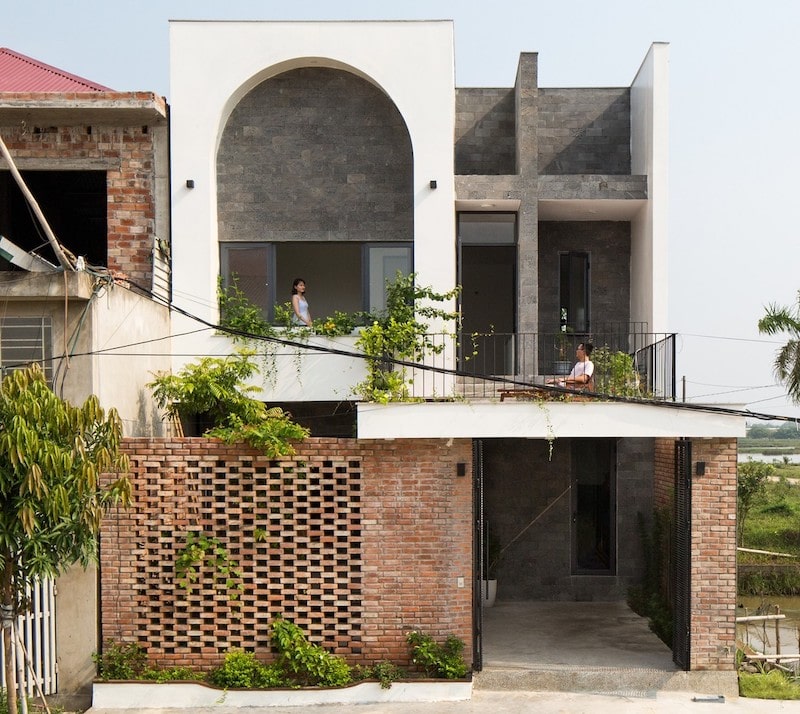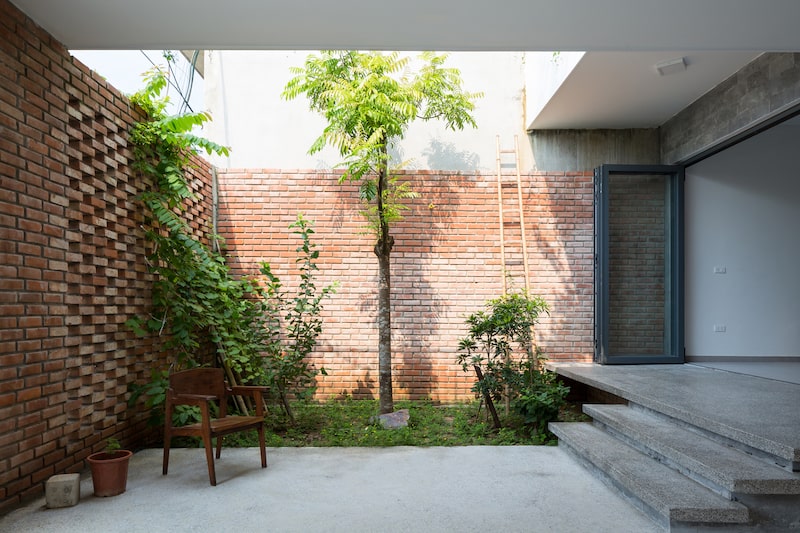 Interior Area: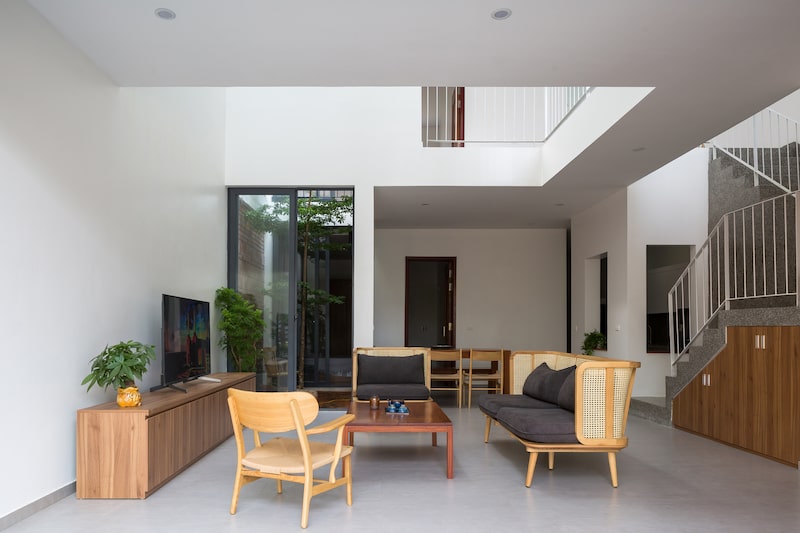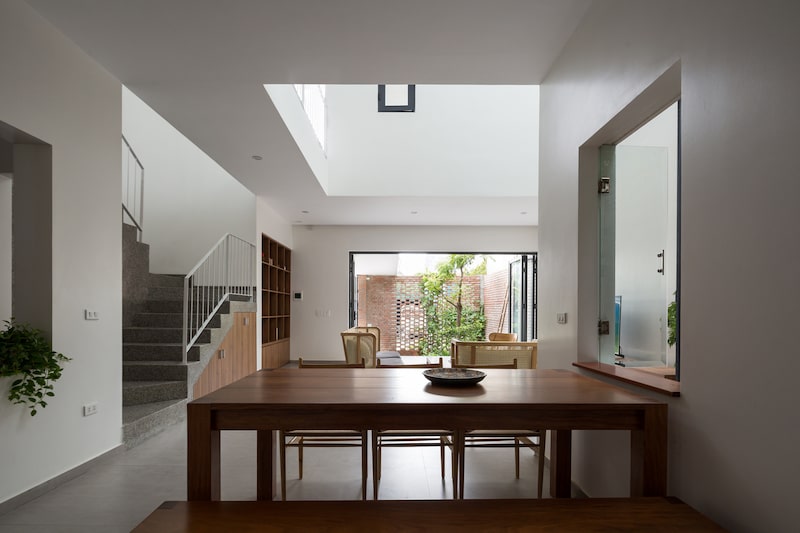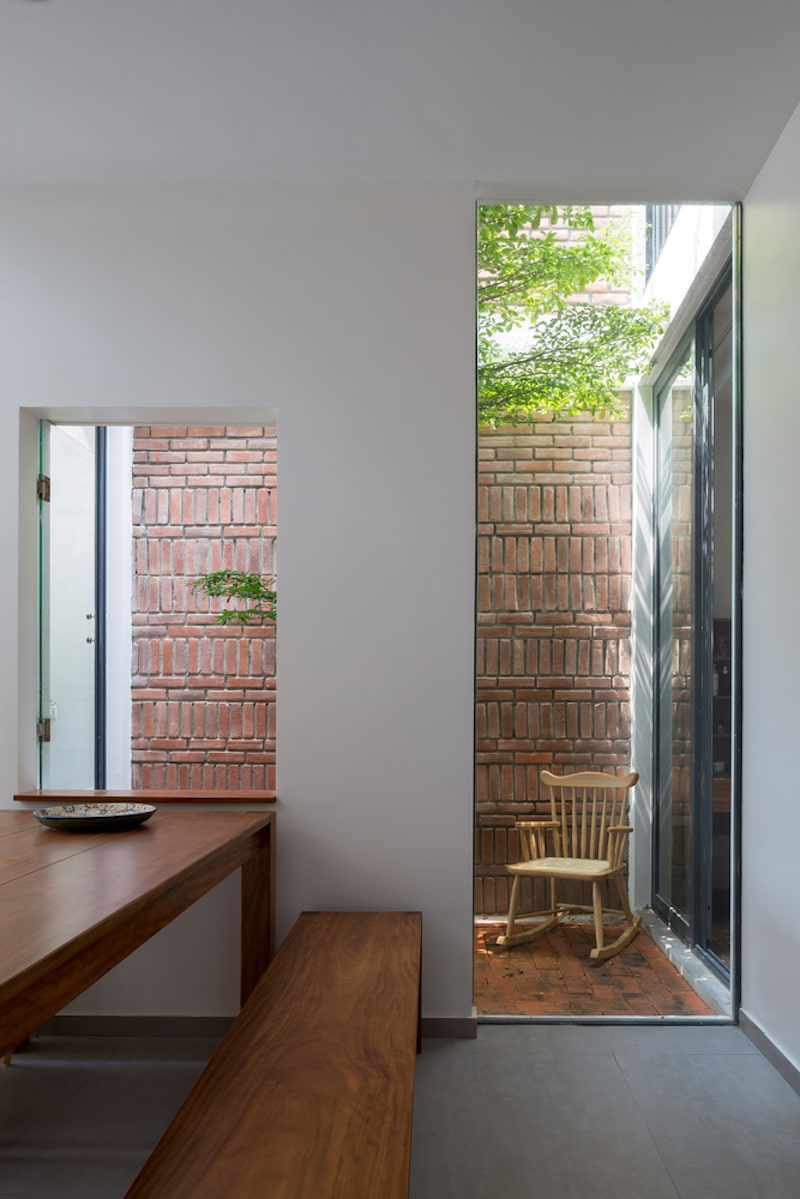 Constructed on a basic spatial structure, the house uses simple architectural details and basic construction methods to minimise the budget and time spent.
The facade consists of a patterned exposed brick wall that provides privacy and contrast with the gray bricks and white arch on the upper floors.
The front yard is fully maximised to accommodate a car and a few motorcycles as well as allowing space for a little garden that makes the home look more fresh.
Concept Layout: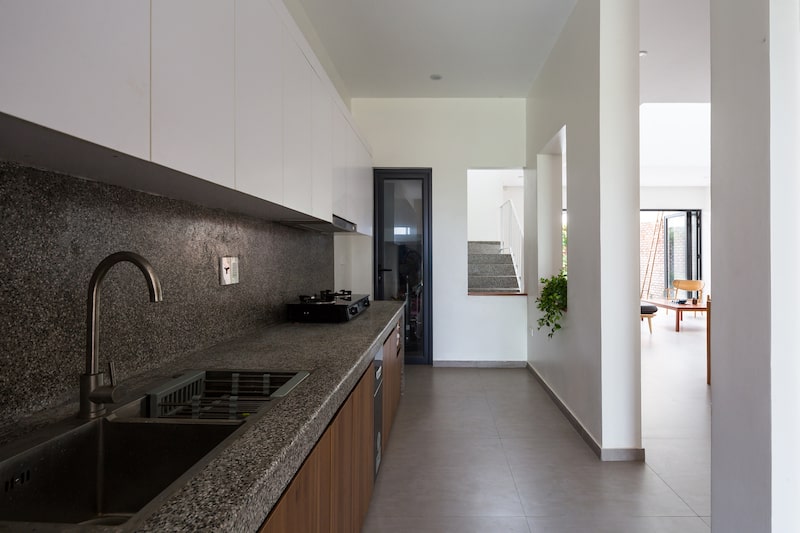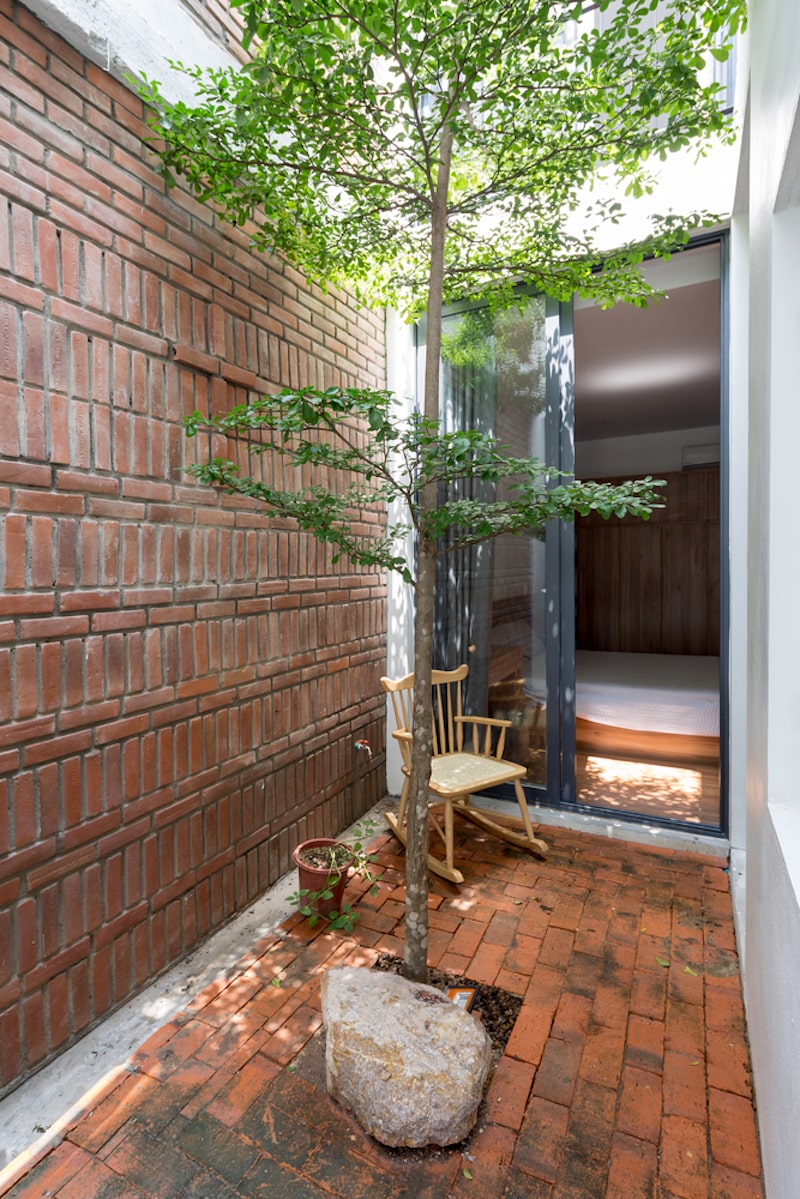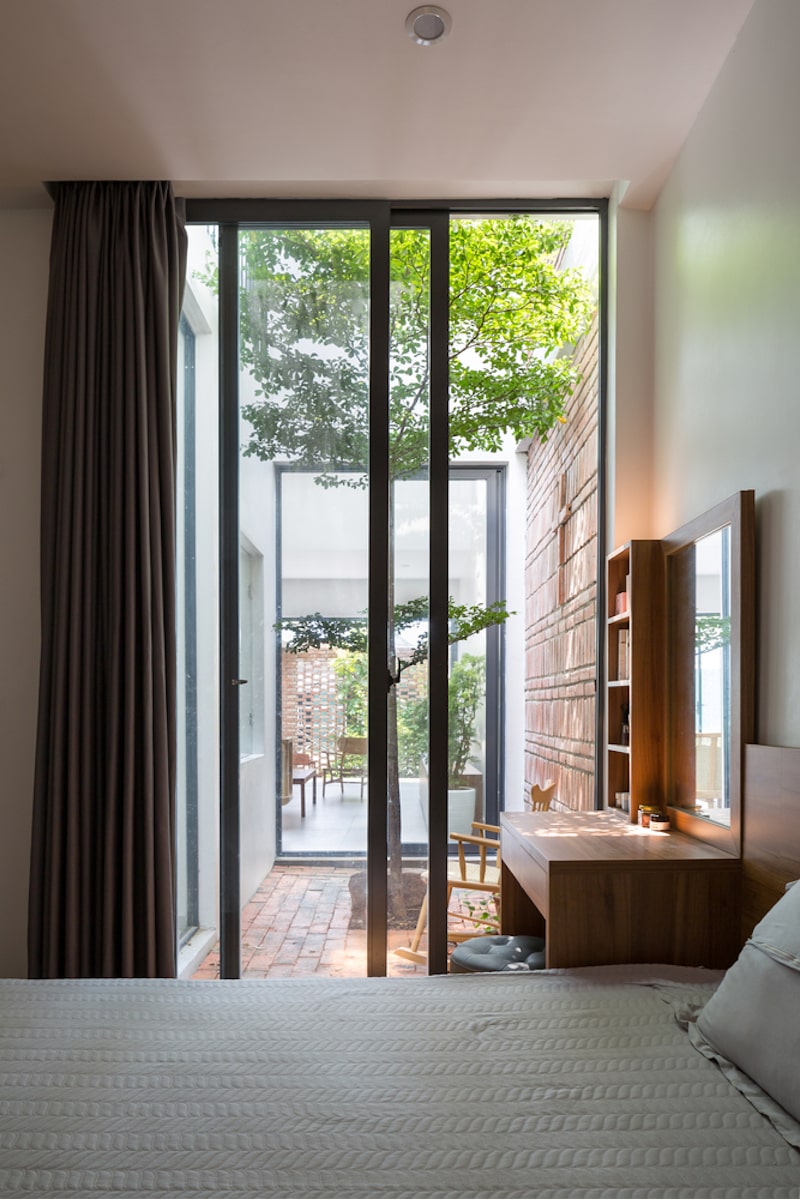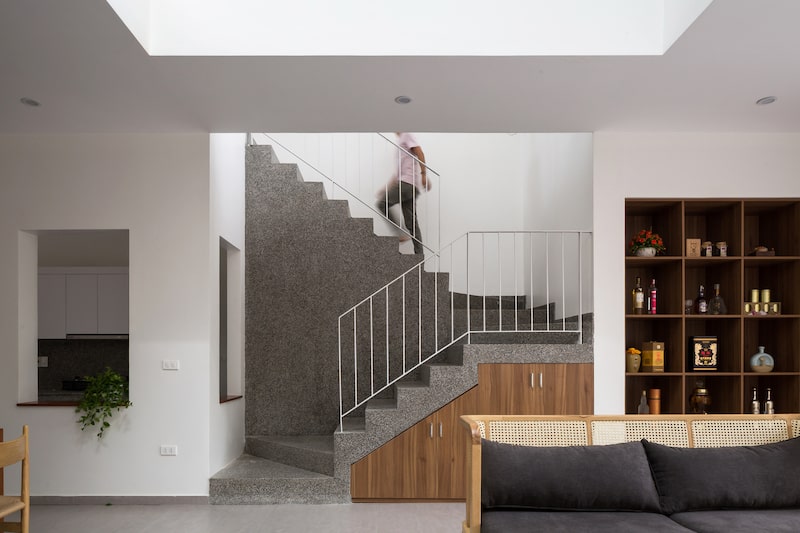 Big folding glass doors connect the living room with the outside space. The public spaces on the ground floor are connected for a seamless flow while the kitchen is separated but leads to the exterior area.
There's a bedroom on this floor as well and to make it more private, it's separated from the common areas by an inner courtyard that sports a flourishing tree.
This courtyard opens up to the upper floor as well, enabling light and air to circulate in the inner spaces of the home.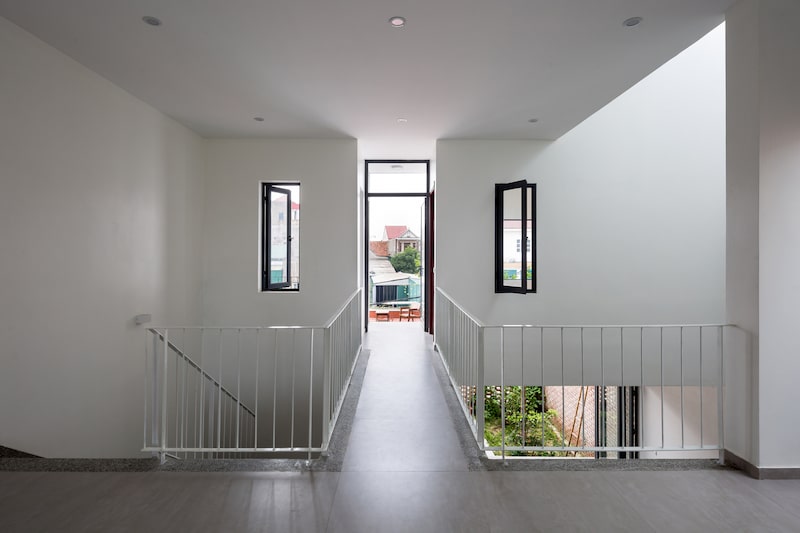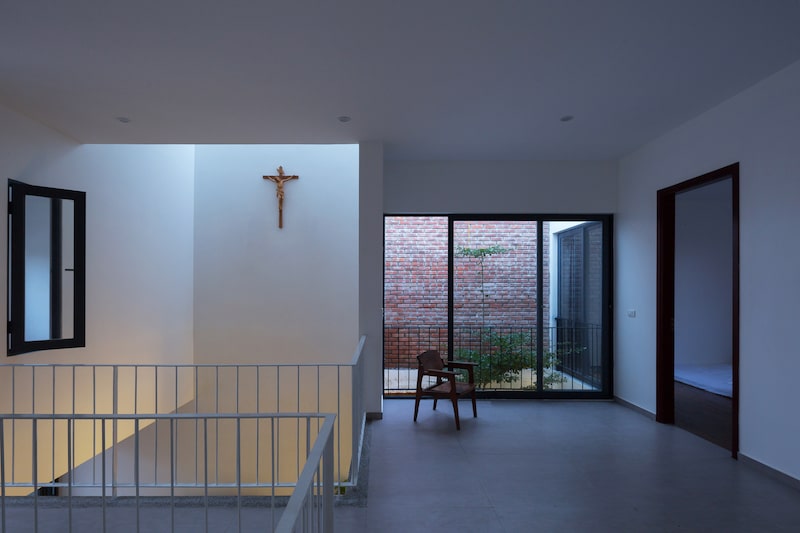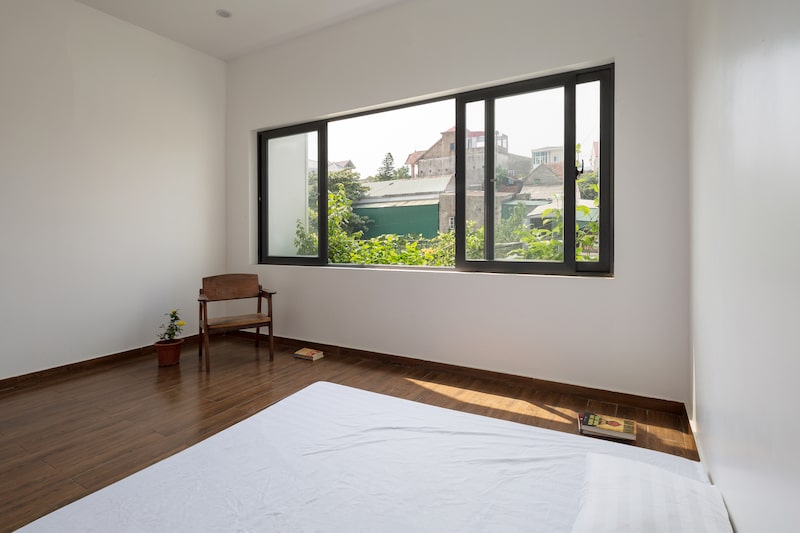 On the upper floor, there's a corridor that connects the front and back of the house as well as a common area that faces the courtyard.
This common area can also be used as a playing space for the kids. The corridor leads to a rooftop balcony and garden where the owners can enjoy the view and the fresh air.
One of the bedrooms on this floor looks out to the front of the house while another is at the back for more privacy.
Overall, the house uses affordable materials for its decor with minimalist and modern elements with lots of green plants to soften the harsh lines.
All images are taken from Dom Architect Studio unless otherwise stated.
Interested for more amazing house designs? Check out our collection of house design articles now.