After a long day at work, nothing beats coming home to your house, as it is your own personal sanctuary away from the hustle and bustle of the world.
The owners of Kodikara House by Lalith Gunadasa Architects in Sri Lanka is a young working couple who had a vision and they sought the help of the architects to help them realise this dream. Located in an urban residential area, the house has two storeys with a total floor area of 4025 square feet.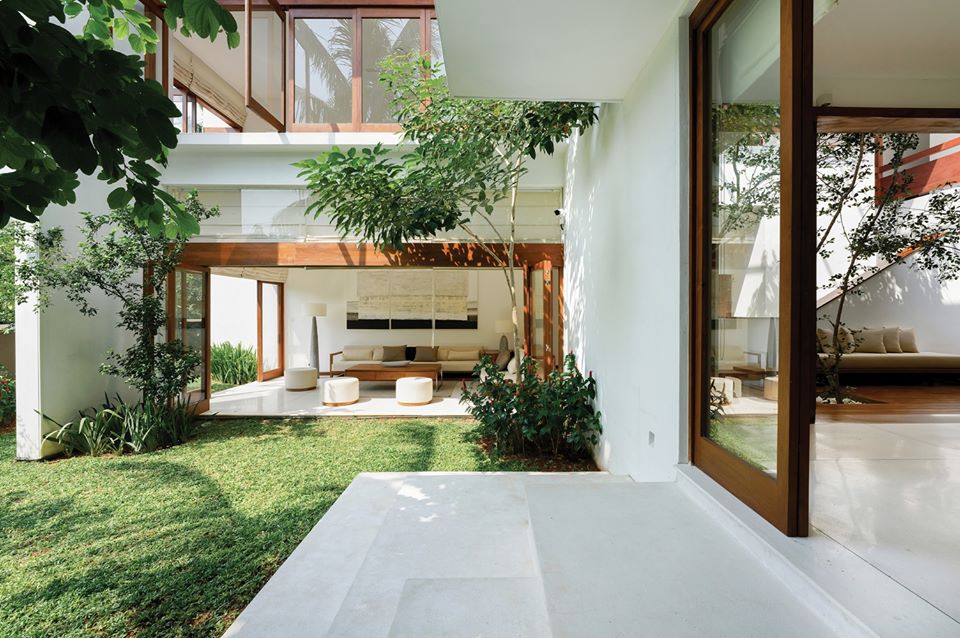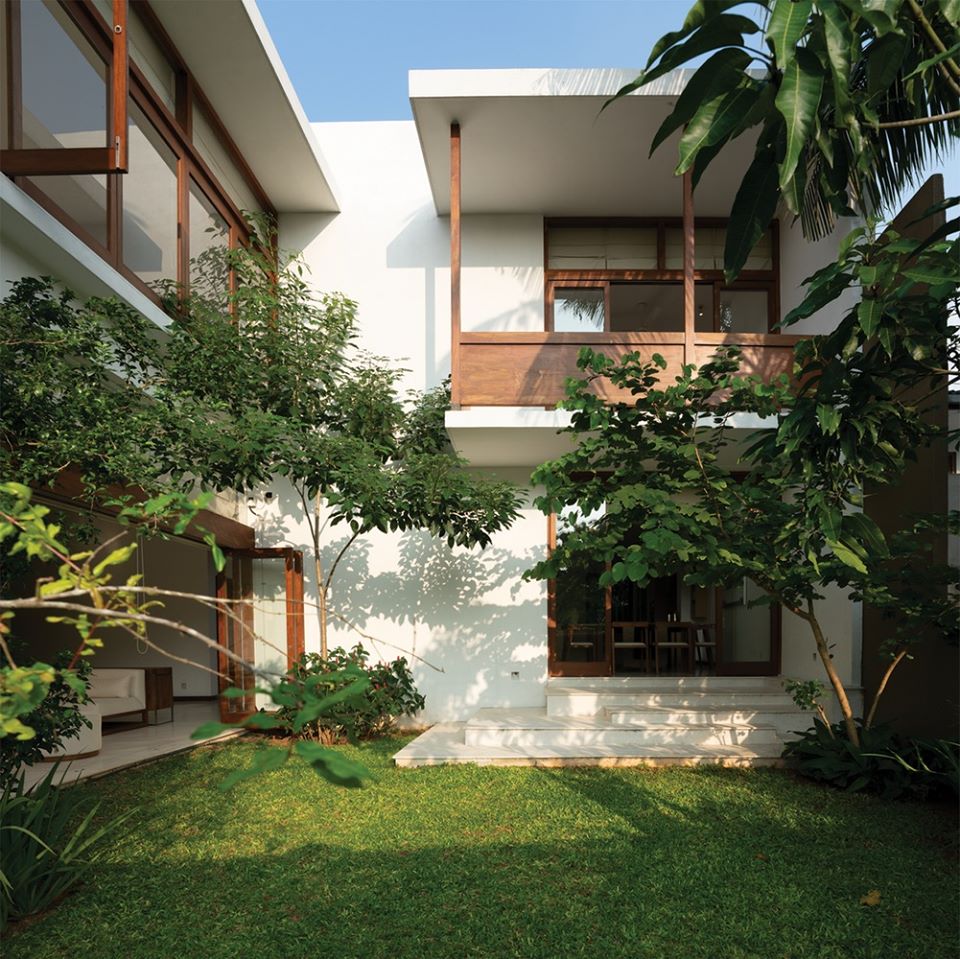 First Floor: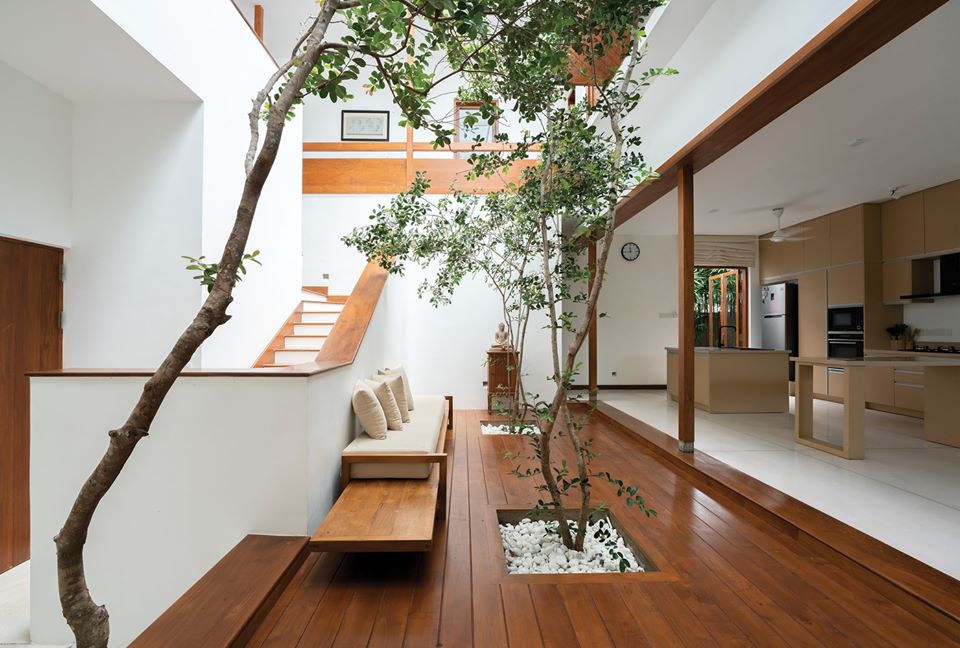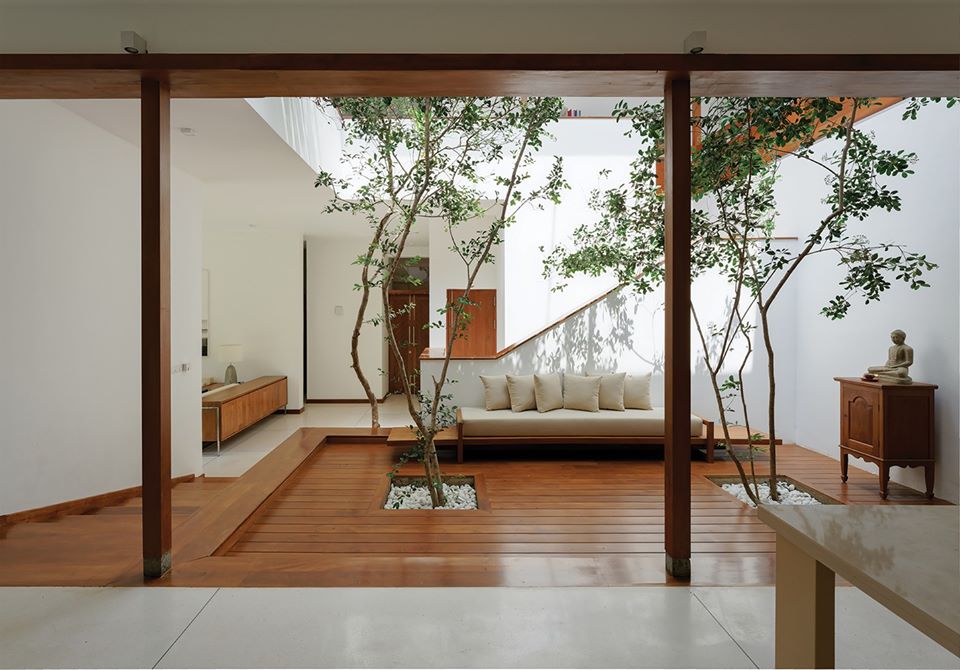 The bottom floor contains the porch and parking area, living room, visitor room, dining room, pantry and service area. Because the land here is slightly sloping, the ground floor spaces are placed in small different levels that help enhance the visual flow of the house. This natural elevation helps to protect the privacy of the inhabitants while offering a gorgeous view of the garden and surrounding land.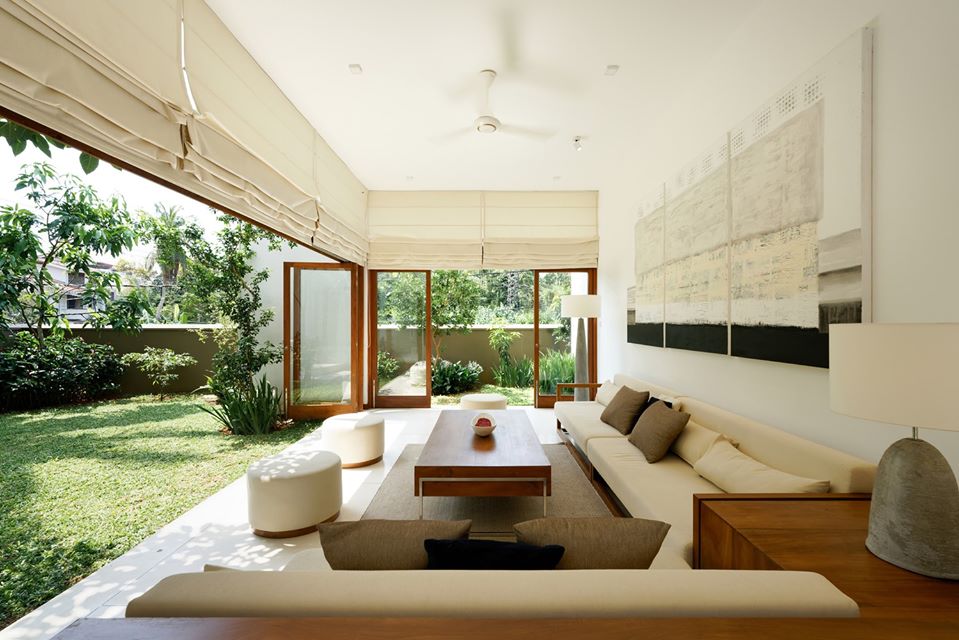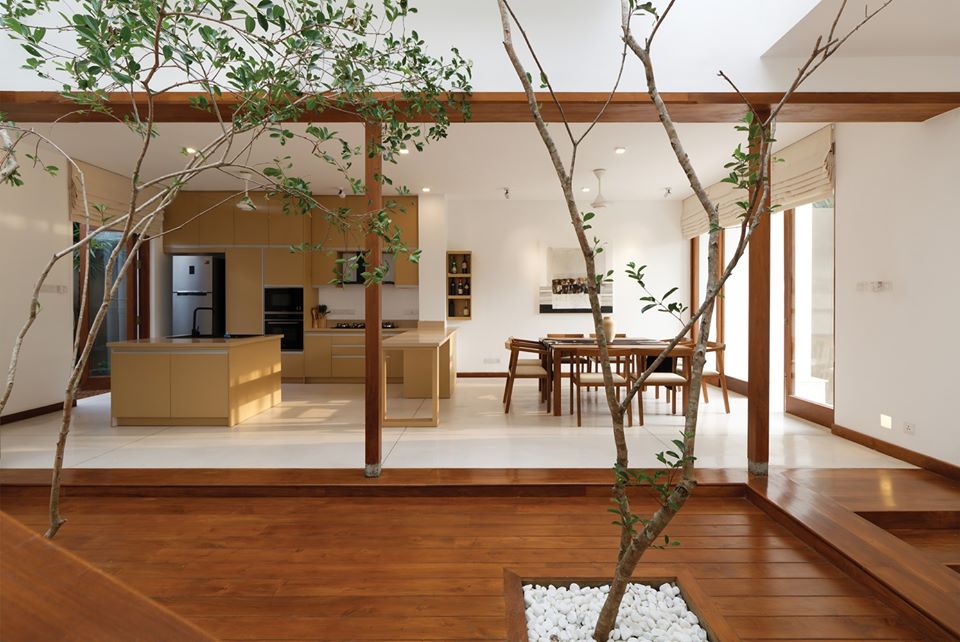 The entrance is narrow and opens up to the sky centre courtyard which then brings you to the spacious living area that is adorned with large timber and glazed glass doors that bring in the light. The courtyard is a stroke of genius that facilitates interaction between all the spaces. The design team use wooden columns and floors with white walls to create a warm and homely atmosphere. The dining and pantry area is open plan while the kitchen, located next to the pantry is hidden from sight. On this same floor, the guest room is located here as well.
Second Floor: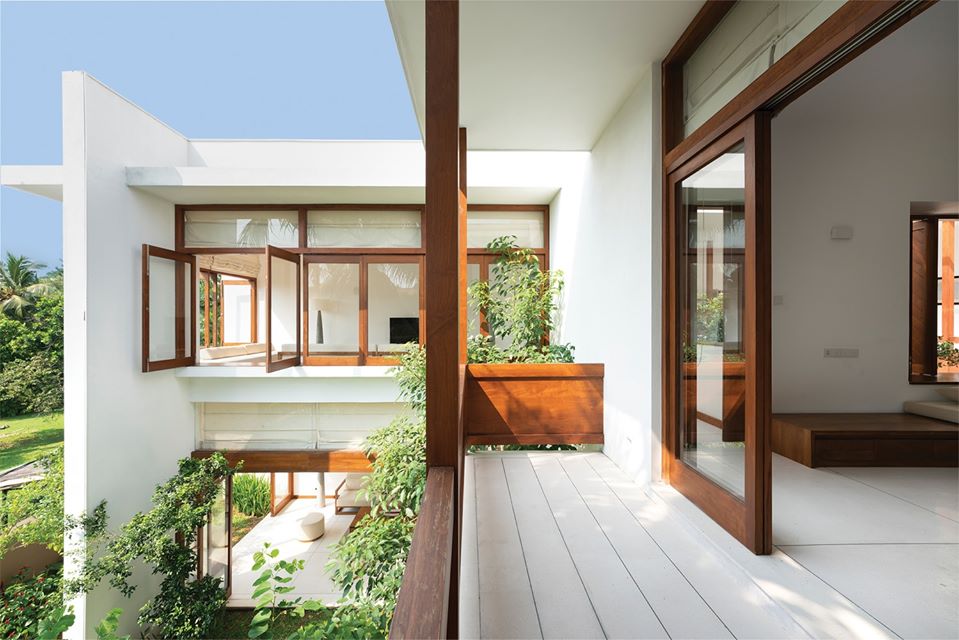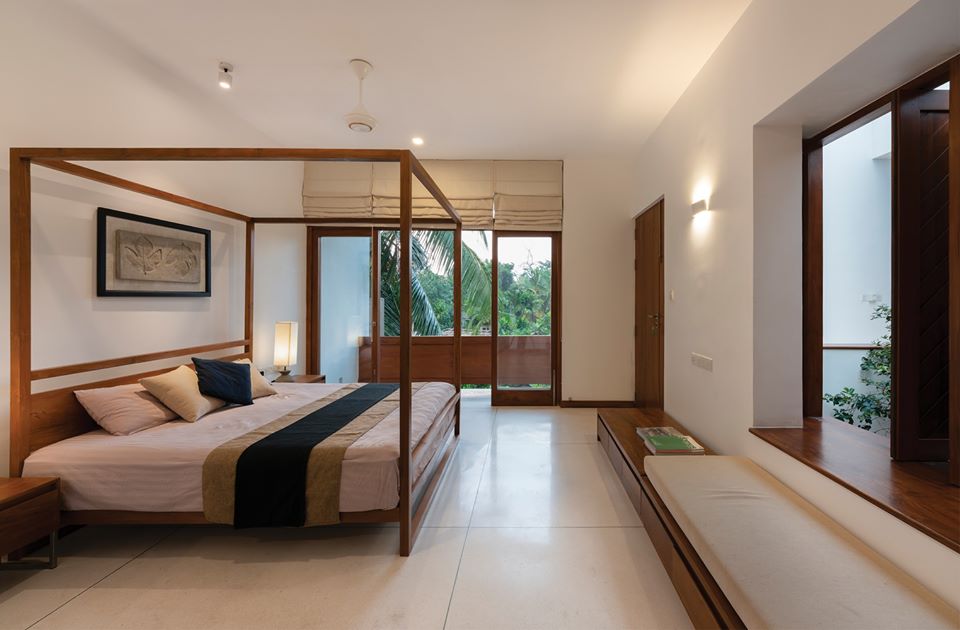 Going up, this floor houses the private areas such as the family lounge, bedrooms, gym and library. The second bedroom opens out to the rear garden and is protected by large timber screens for ventilation and light. The roof is designed as a terrace for relaxation and is ideal for some enjoyable star-gazing if the mood strikes.
All images taken from Lalith Gunadasa Architects unless otherwise stated.
Interested for more amazing house designs? Check out our collection of house design articles now.