You wouldn't have thought that a semi-detached house could be transformed into a bungalow but Hyla Architects prove you wrong. This house, Discreetly Detached by HYLA Architects which was once a semi-detached residence has been converted into a bungalow with its own private courtyard separating it from the neighbours.
Before reading this article, please submit your information if you are looking to renovate your dream home. We have experience and reliable interior designers, architects and home specialists at your service. Click on the banner and find out more 

Exterior Area: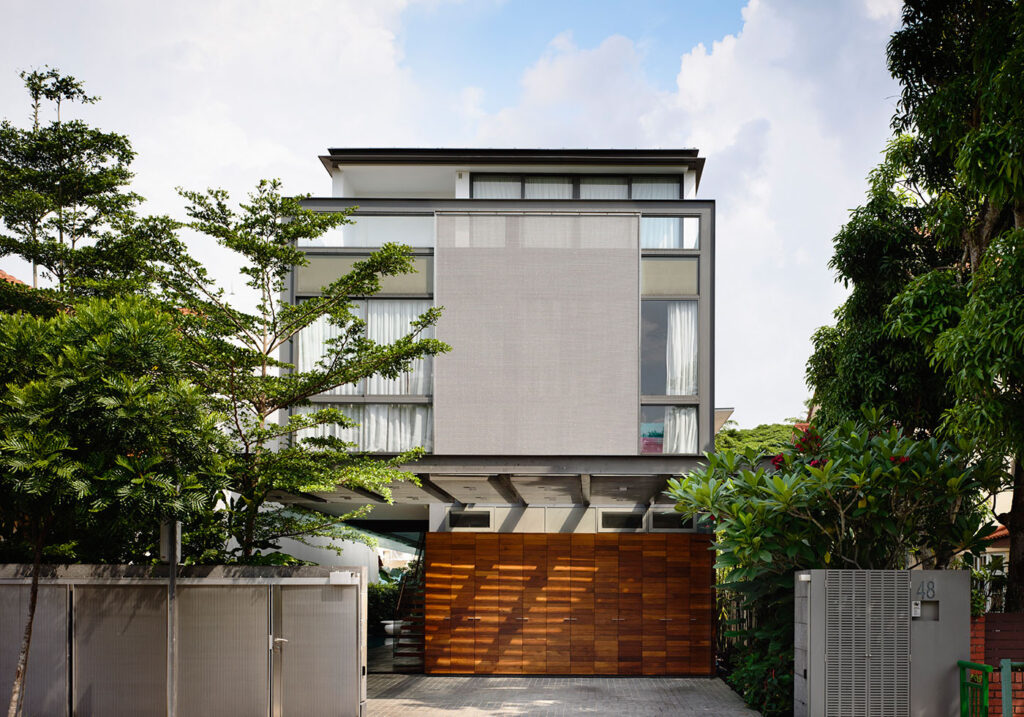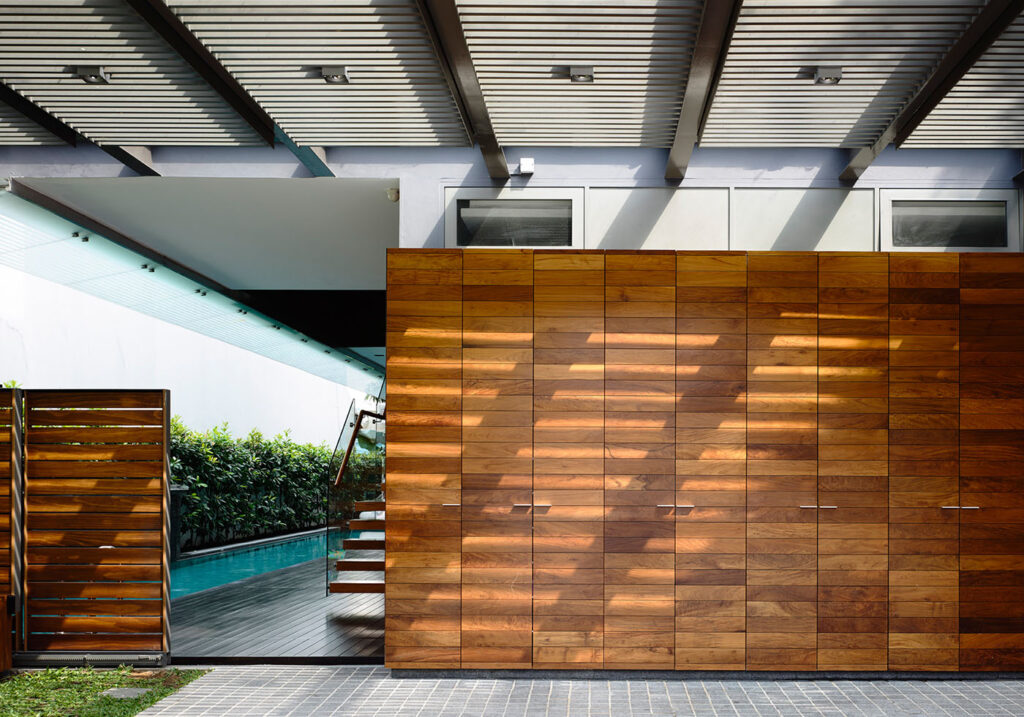 Living Room Area:
(Discreetly Detached by HYLA Architects)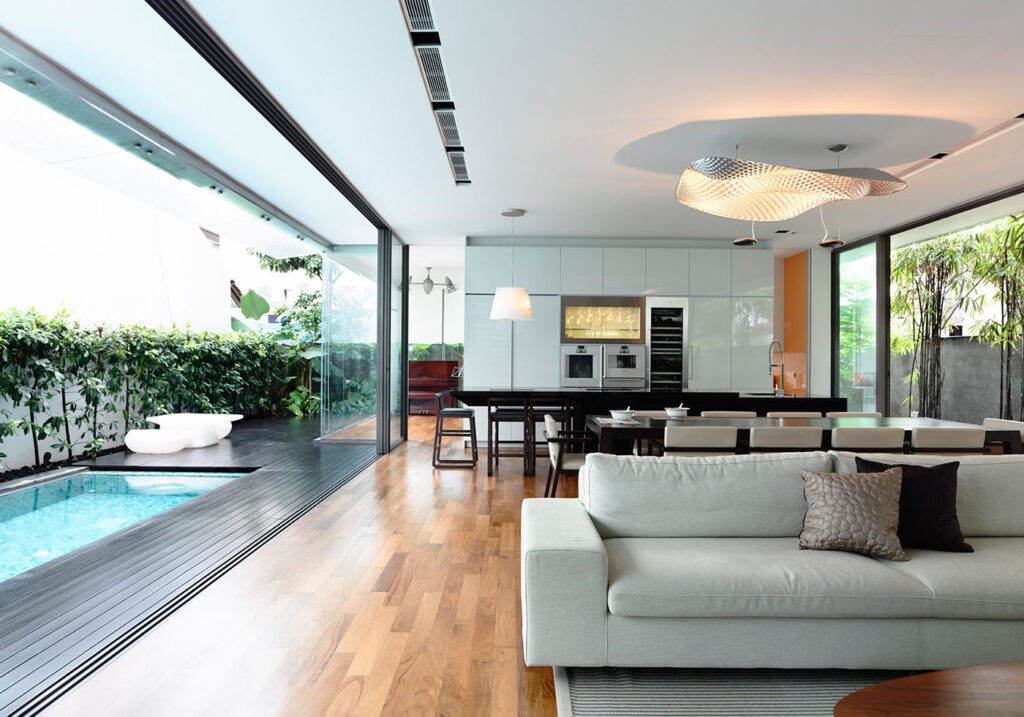 They named the project as Discreetly Detached, which is a fitting name as the owners wanted to make sure that they have privacy. The designers decided to put a beautiful, shimmering lap pool between the bungalow; and the new house, making sure that they had their own courtyard space away from prying eyes.
Timber screens at the front of the house ensure more privacy and security as well.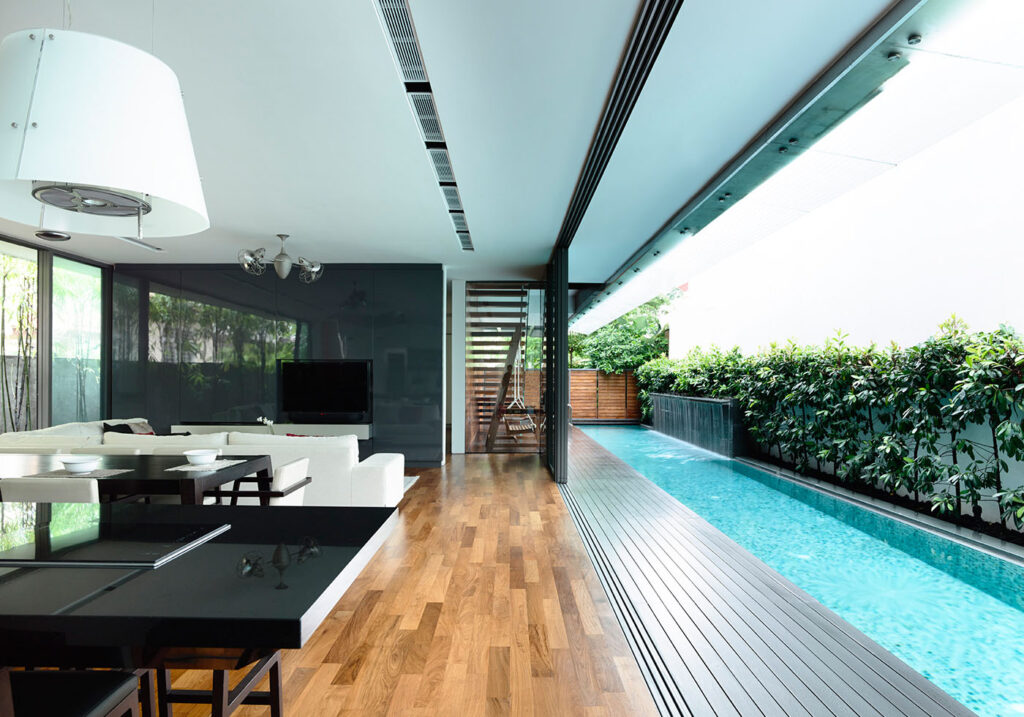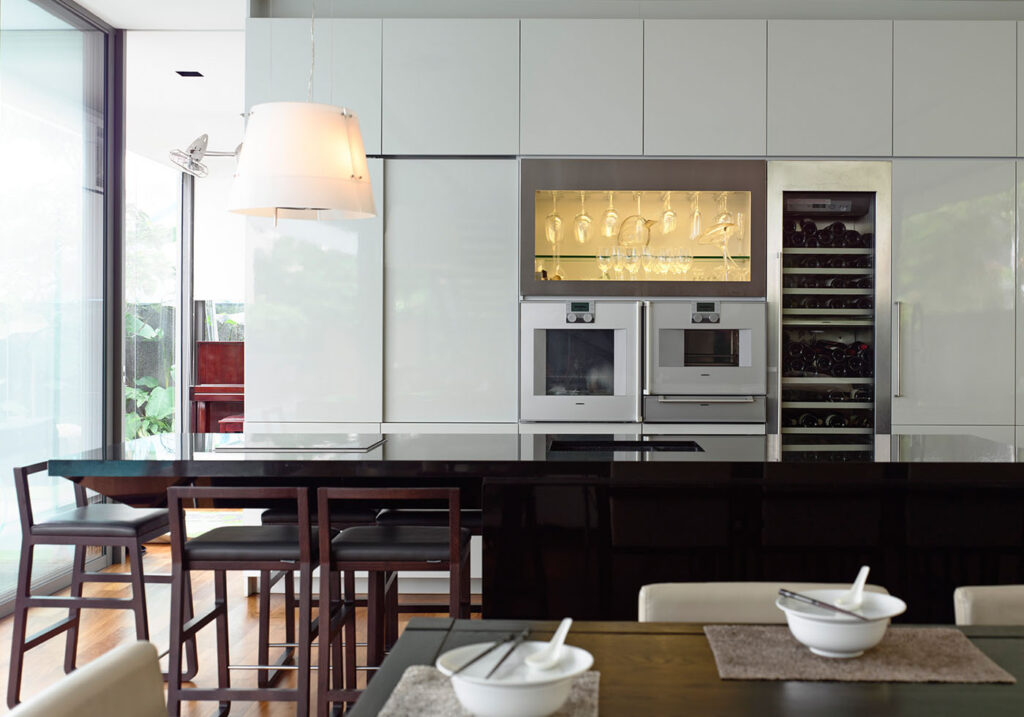 Bathroom Area: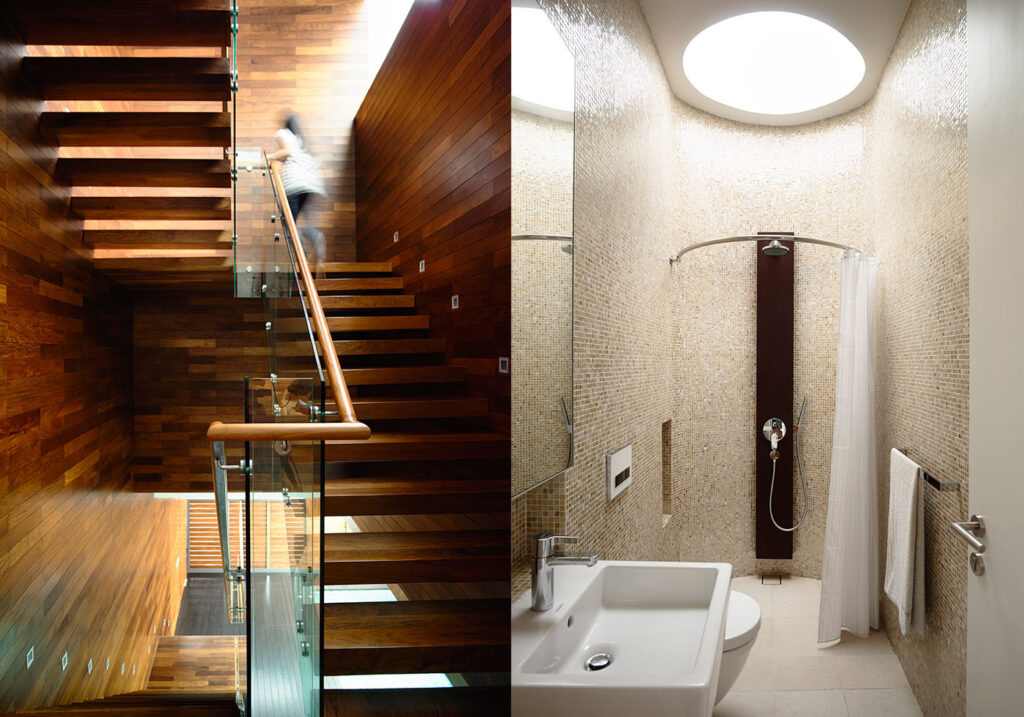 The first storey is where the public areas such as the living, dining and dry kitchen are located and perfect for entertaining. In this open space, the areas are separated by their function with a dividing wall; and one end of the house, a wooden staircase leads up to the master bedroom.
Bedroom Area: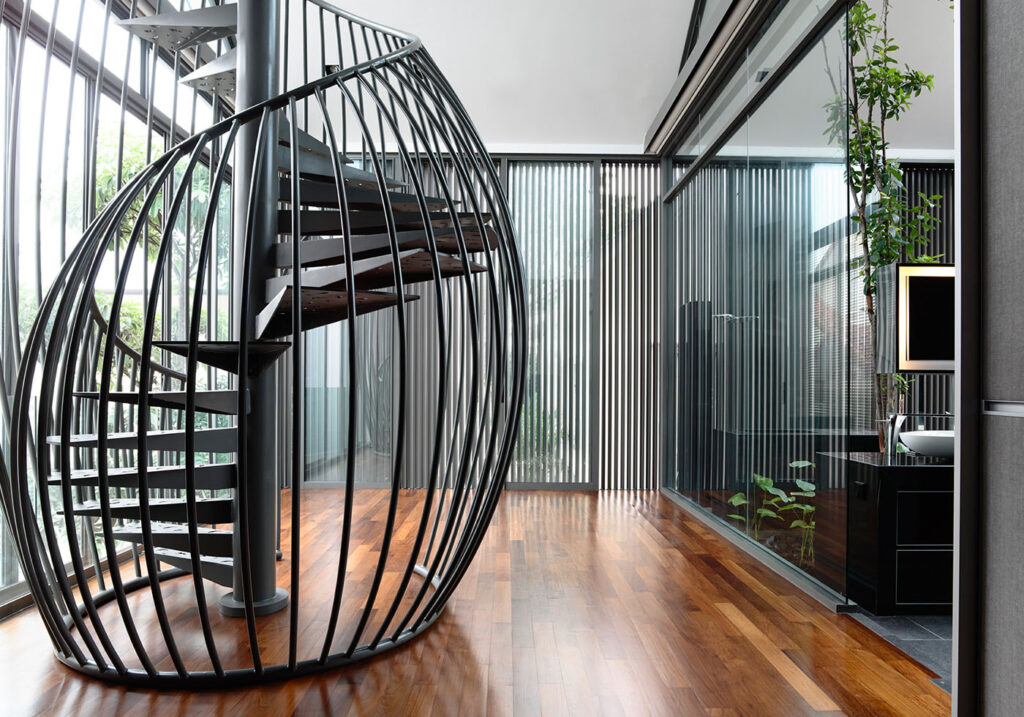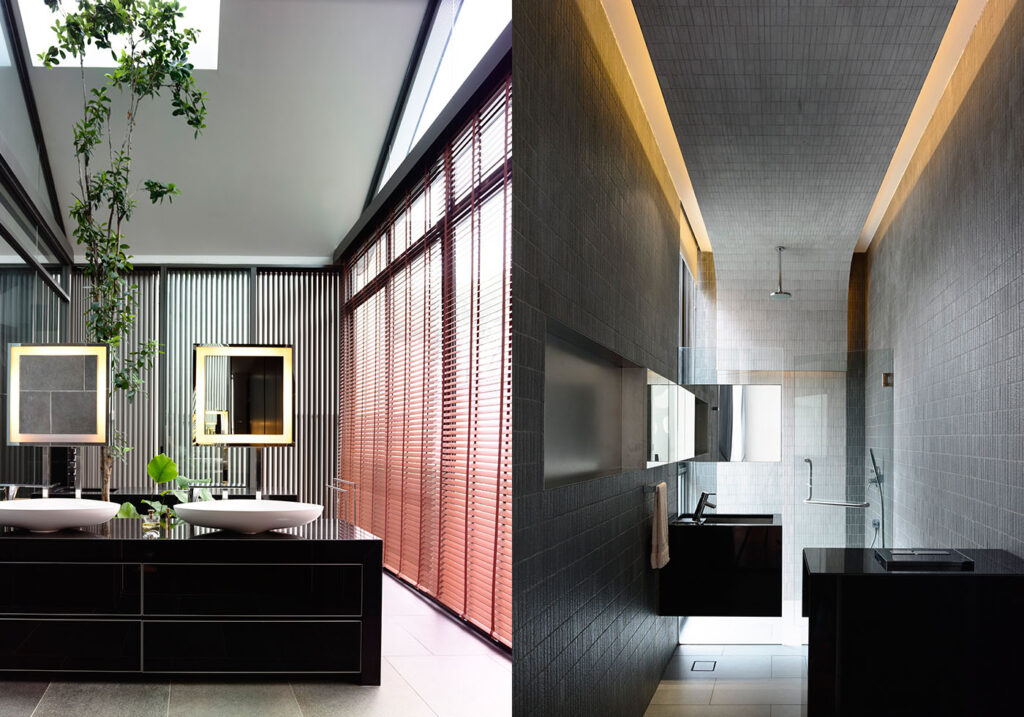 Here, you can see that the master bedroom has a lovely view of a rainforest tree in the middle; which provides some much-needed greenery in the house.
Another eye-catching feature in the house is the unique spiral staircase located at the second storey; encased in some gently curving metal bars that lead up to the study above.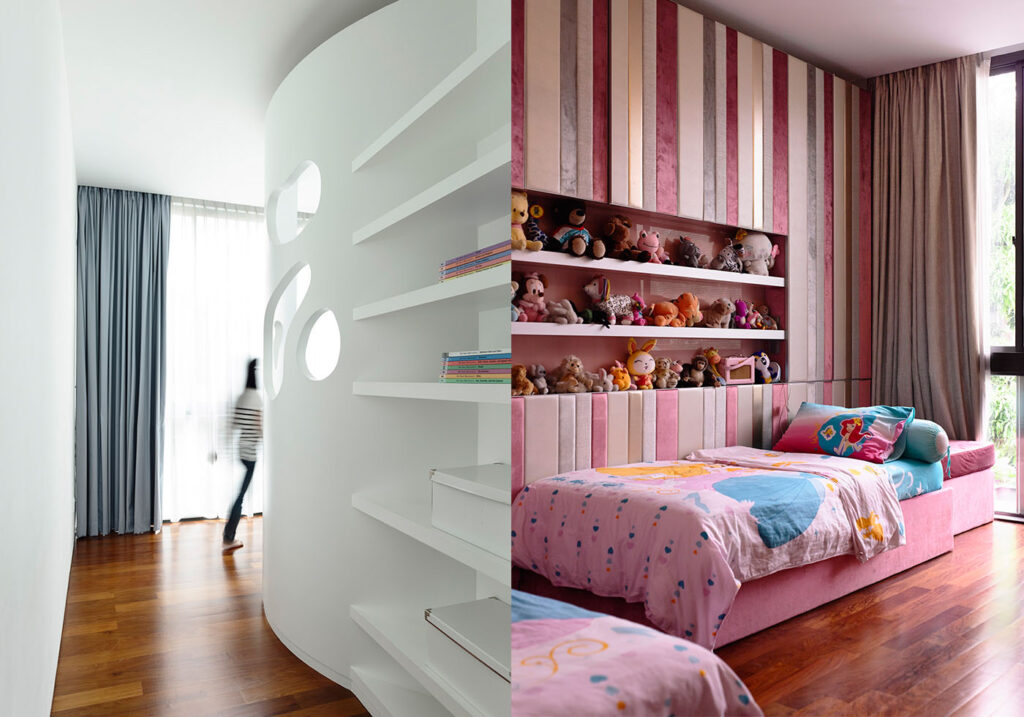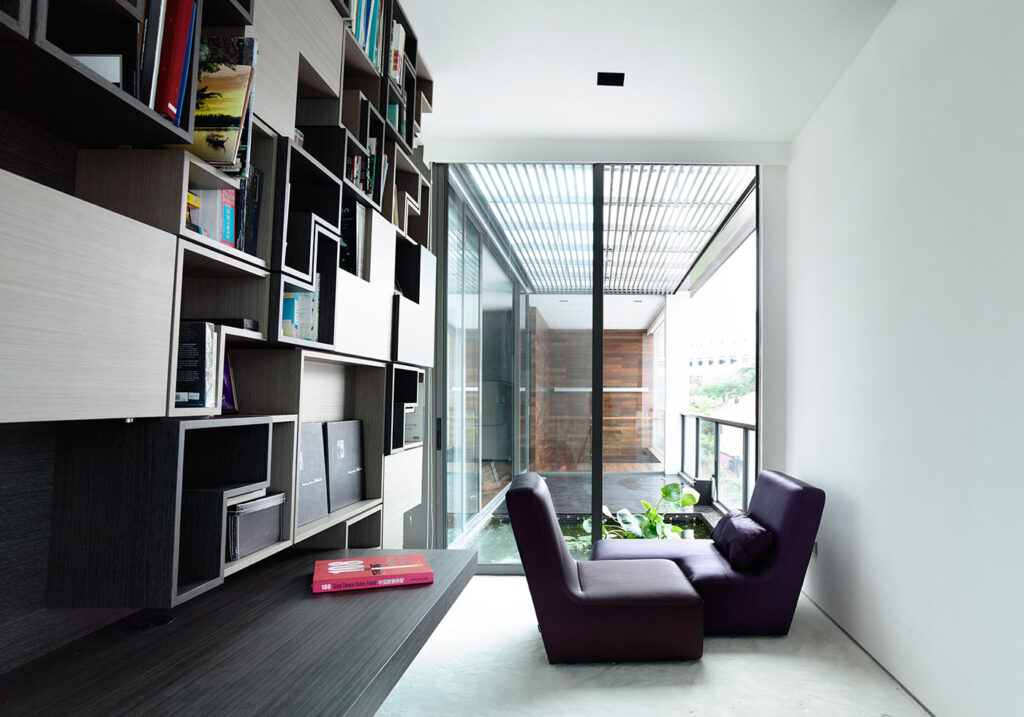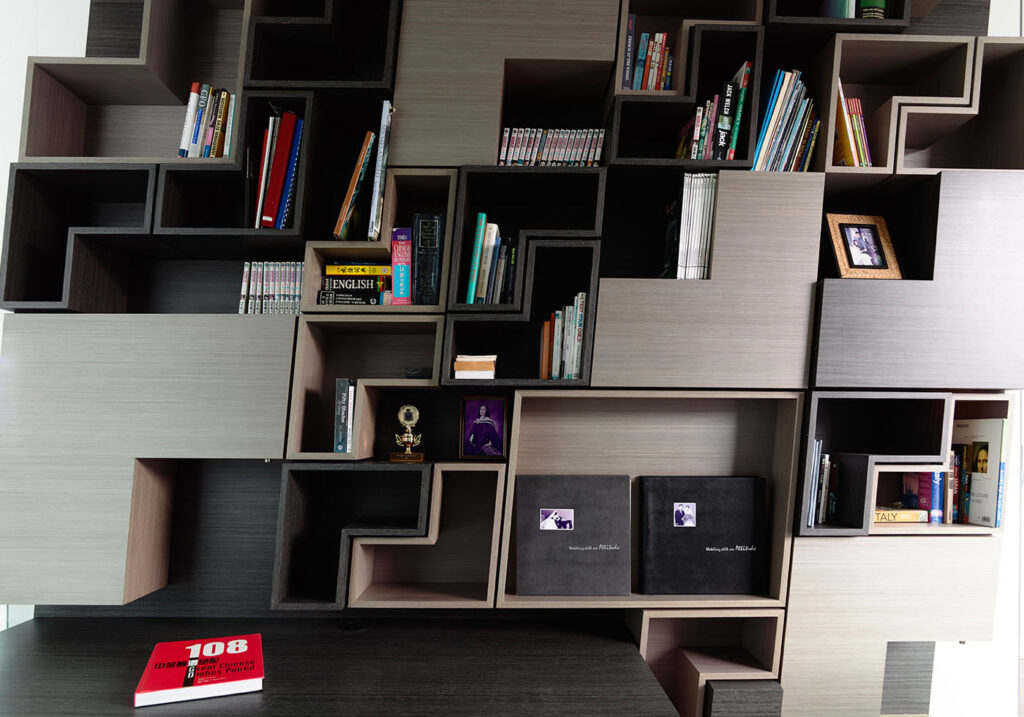 The shelves in the study are a masterpiece that is inspired by the shape of the Ligne Roset sofas, complemented by the chairs themselves.
The kids also have their own bedrooms and bathrooms which they designed on their own, by giving their own briefs to the architects so you know that they'll be good. All in all, the house is a comfy an welcoming home perfect for a growing family.
All images are taken from Hyla Architects' website unless otherwise stated.
Interested for more amazing house designs? Check out our collection of house design articles now.