The 80ADR-House by Ong & Ong stands out amongst traditional shop houses and family homes; but also meshes well as it combines classic and contemporary styles perfectly, without being too over-the-top. Designed by Ong & Ong, the house is located in eastern Singapore where the architects were inspired by the past; but also making sure that the house has enough of the modern comforts available.
Exterior Area: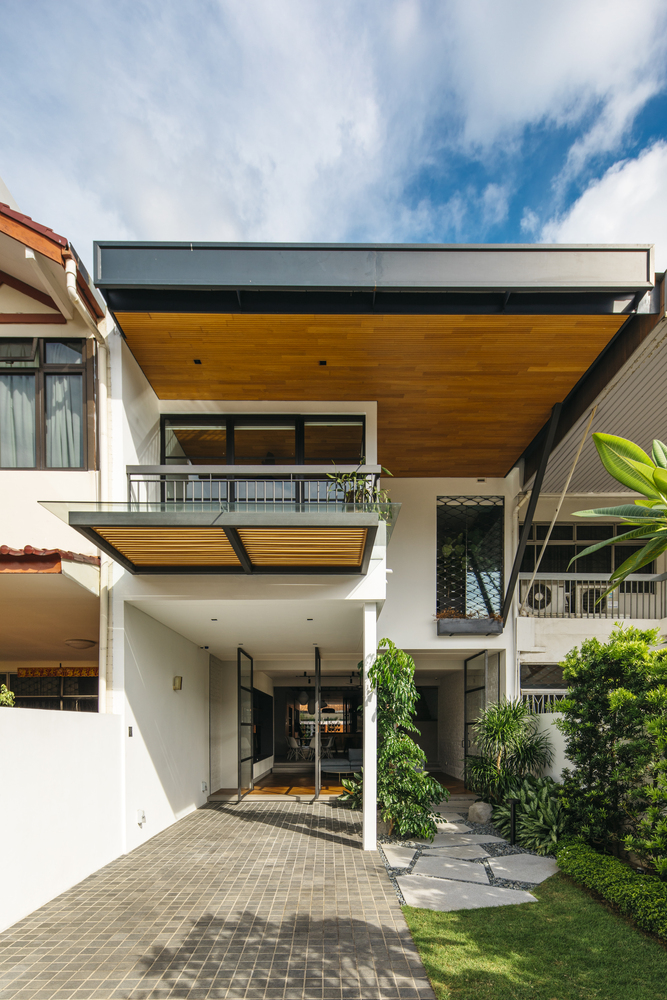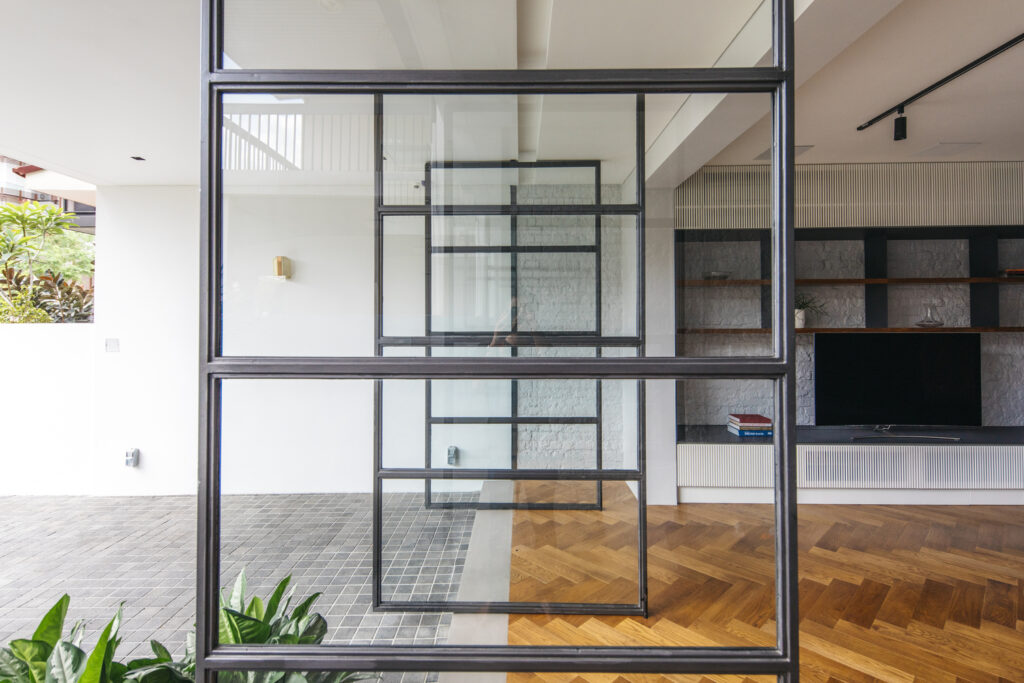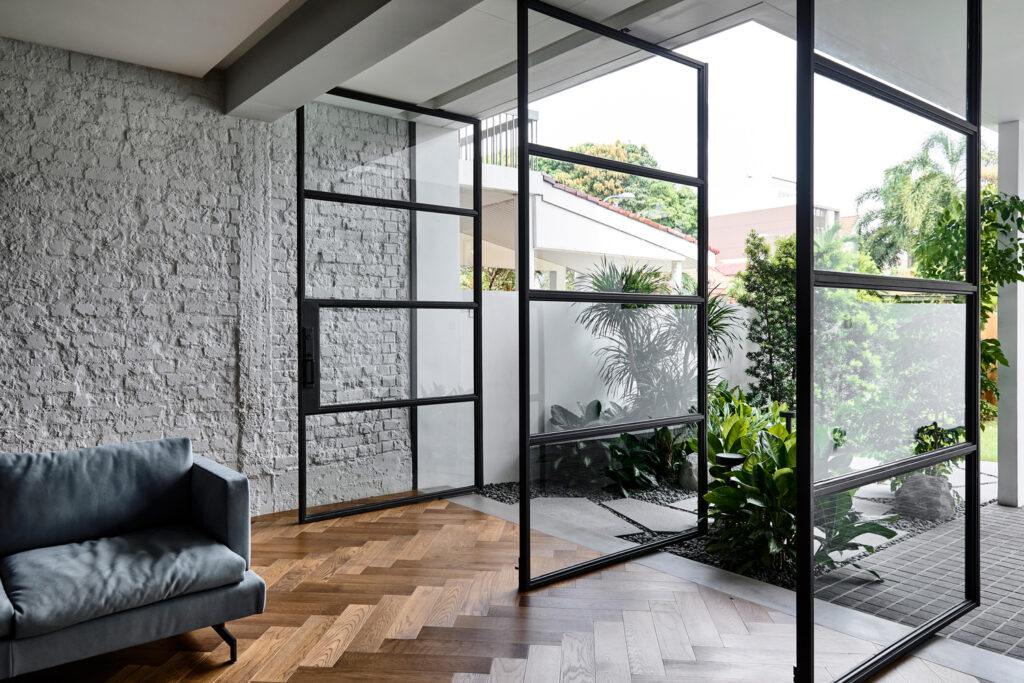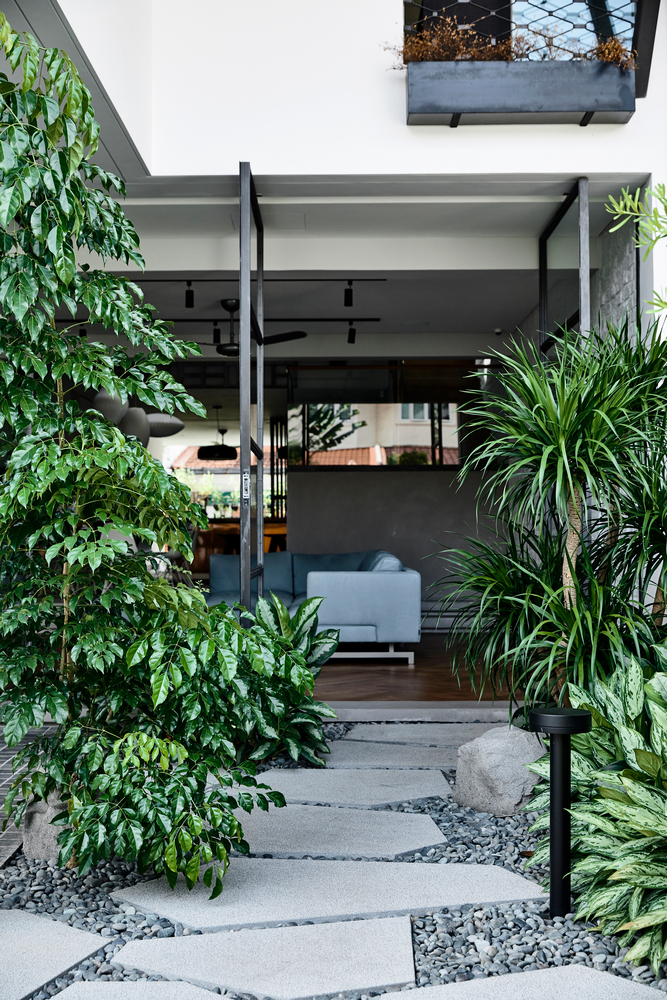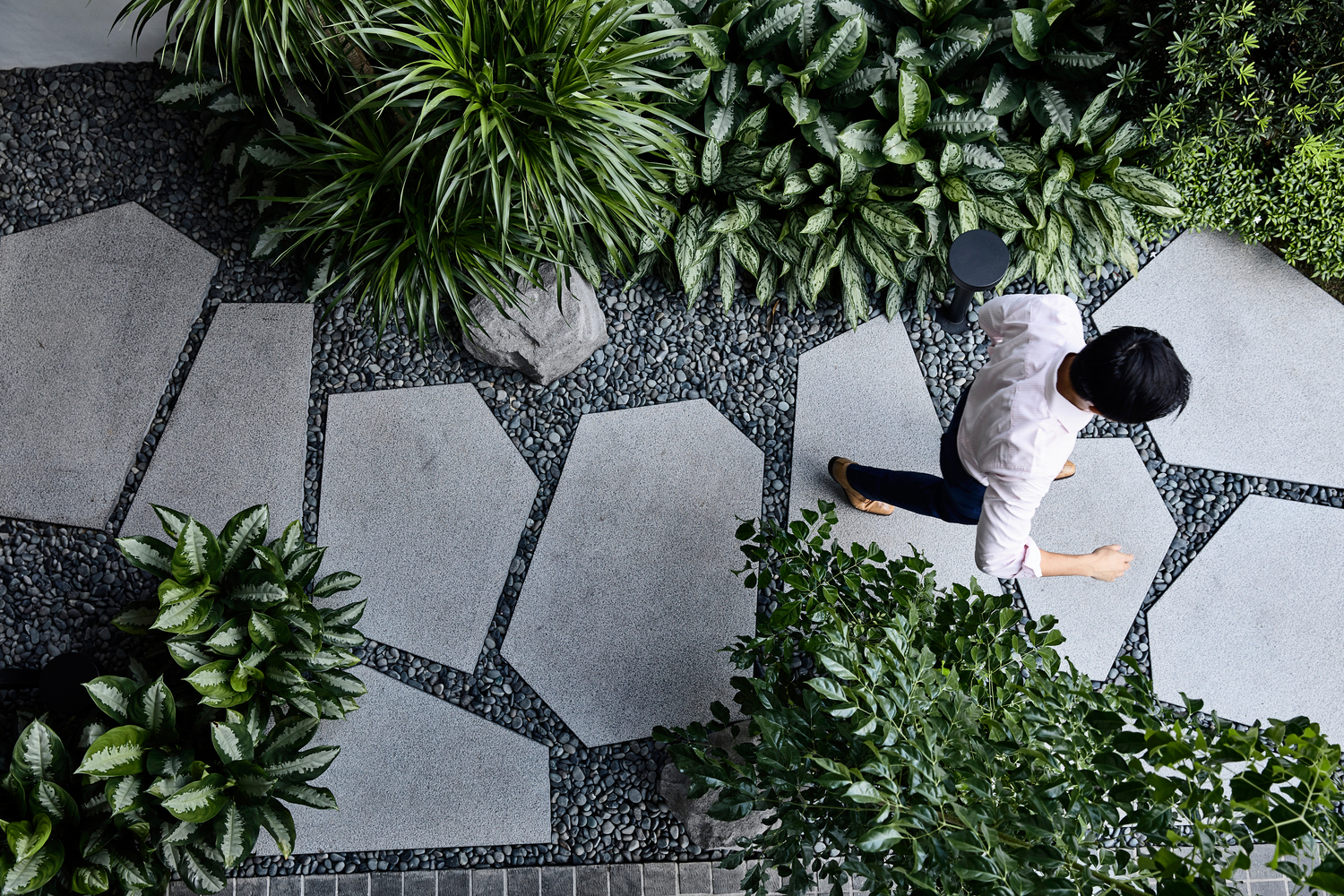 The first things you see at the facade of the house is the wood-strip front gate which opens up into a grain specked pebble driveway; that will bring you all the way to the first floor of the stately home.  There is a compact garden area by the side full of verdant greenery; that is crowned by a frangipani tree which is the focal point of the entranceway.
Living Room Area: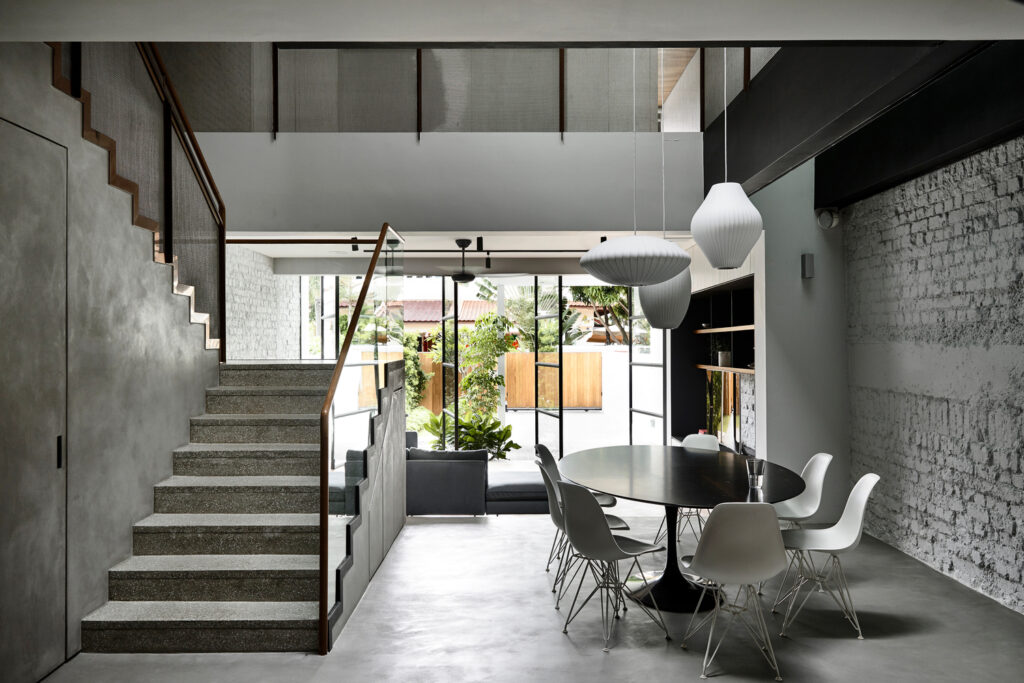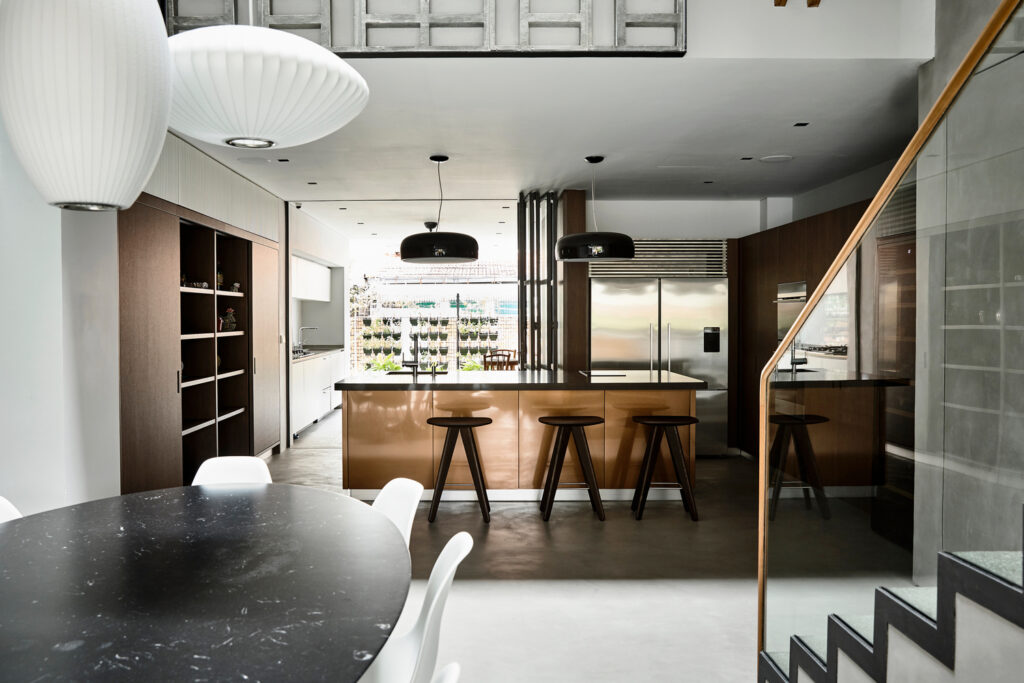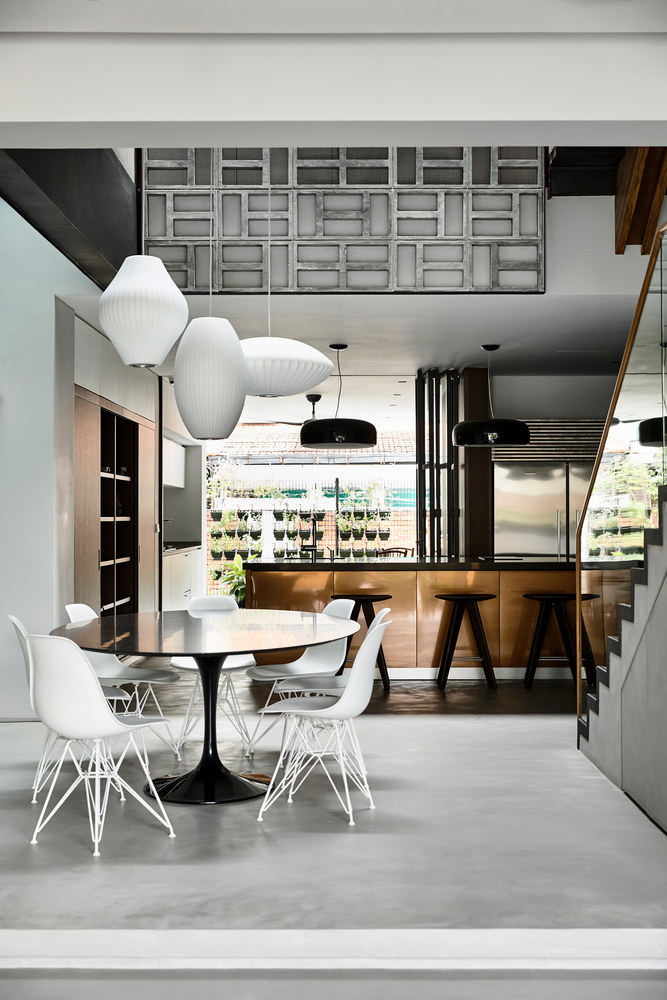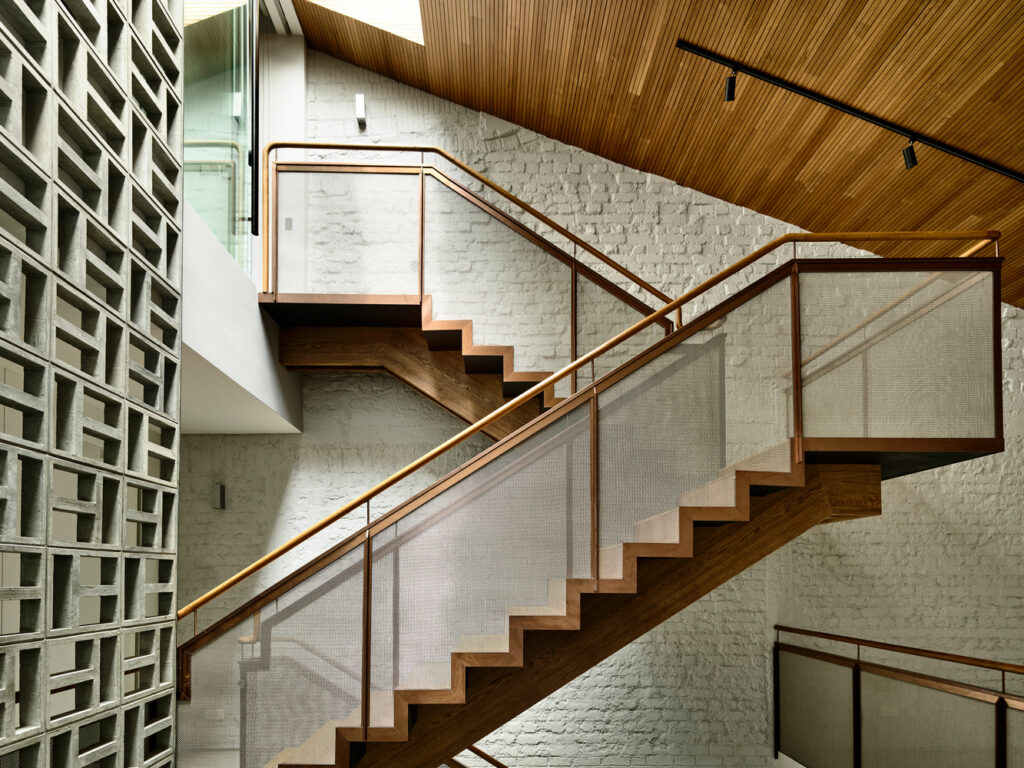 Once you step inside the home, the oak flooring in a herringbone formation greets you in the main living room area; making it look all warm and welcoming. On the first floor, the public service spaces such as the kitchen and dining space are located in an open plan area that looks spacious and roomy. Some of the traditional elements that still remain here include the classic tiles as well as a wet kitchen and back washroom; that gives it a stylish look which is complemented by the bronze elements interspersed throughout the space.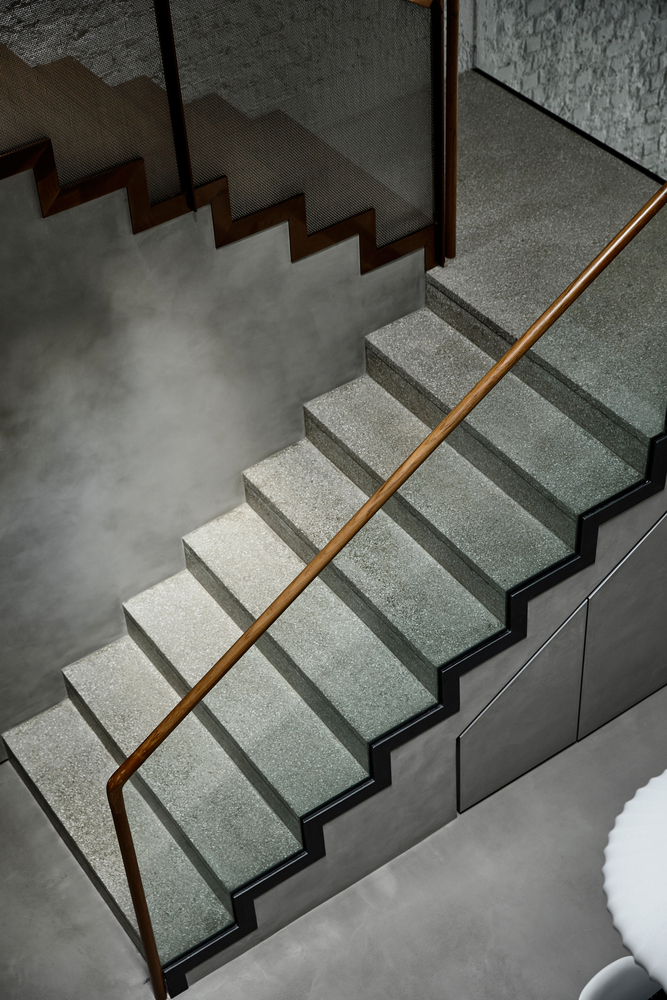 80ADR-House remains a low-rise terrace house; based on the original plan to ensure that the owners felt the house was roomy; they emphasized on the height of the internal spaces by removing the center of the second floor and putting thick glass floor panels were installed on one side. As for the more private spaces such as the bedrooms, two of them are located at the back of the house, with a foyer in front of the third bedroom and a balcony that offers a view of the street.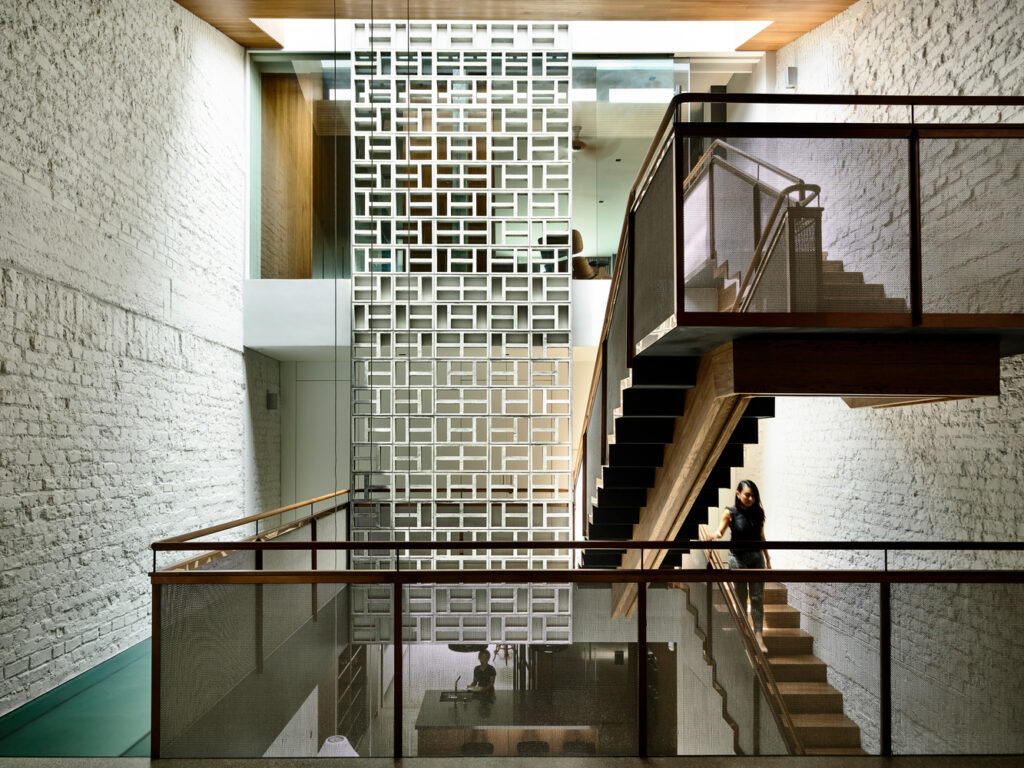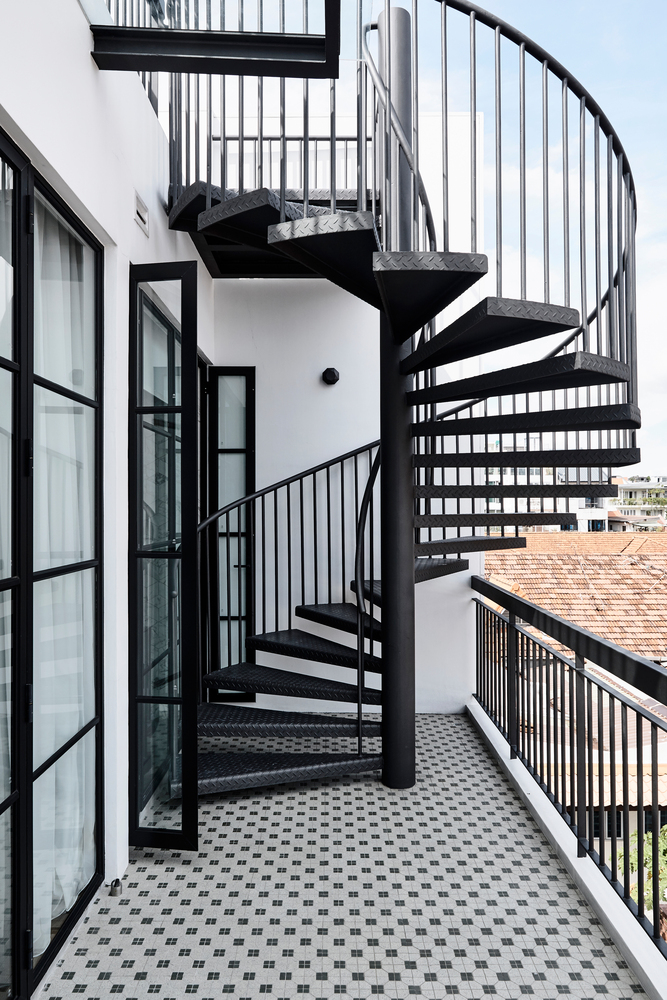 Bedroom Area: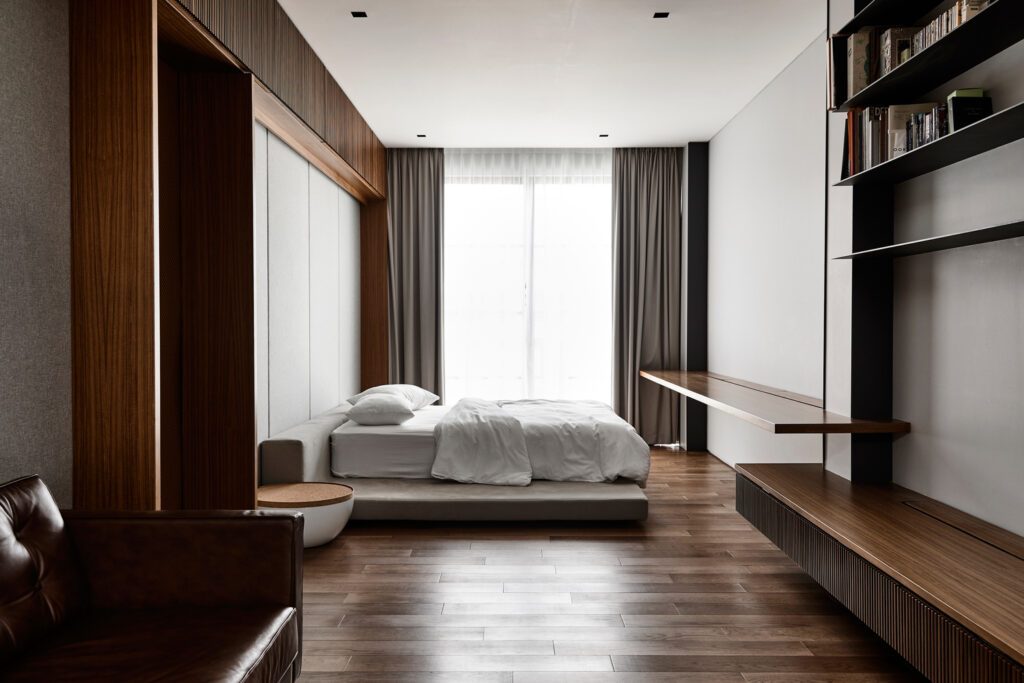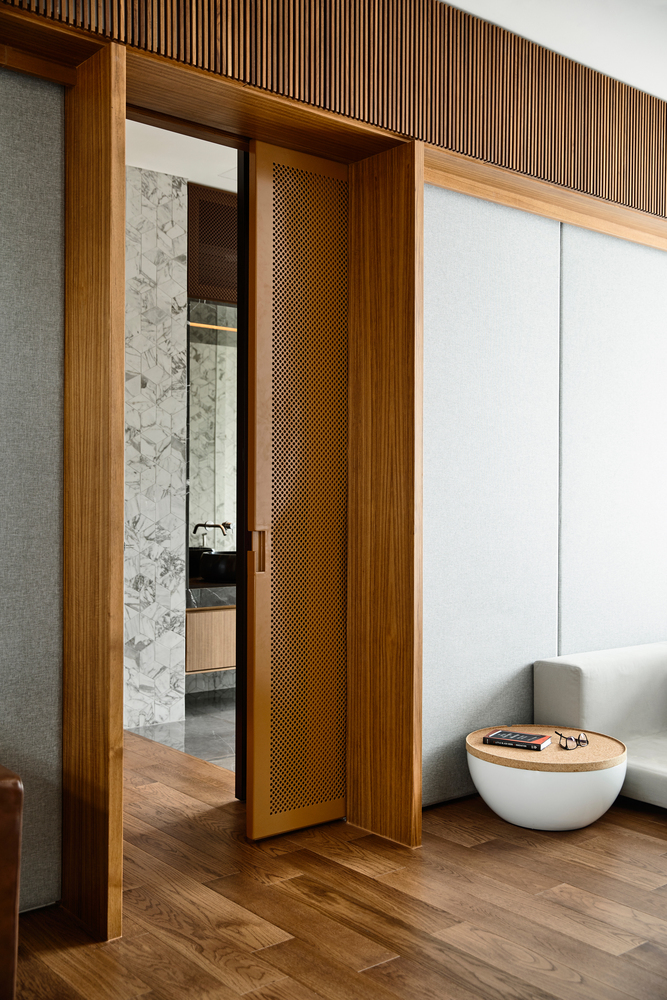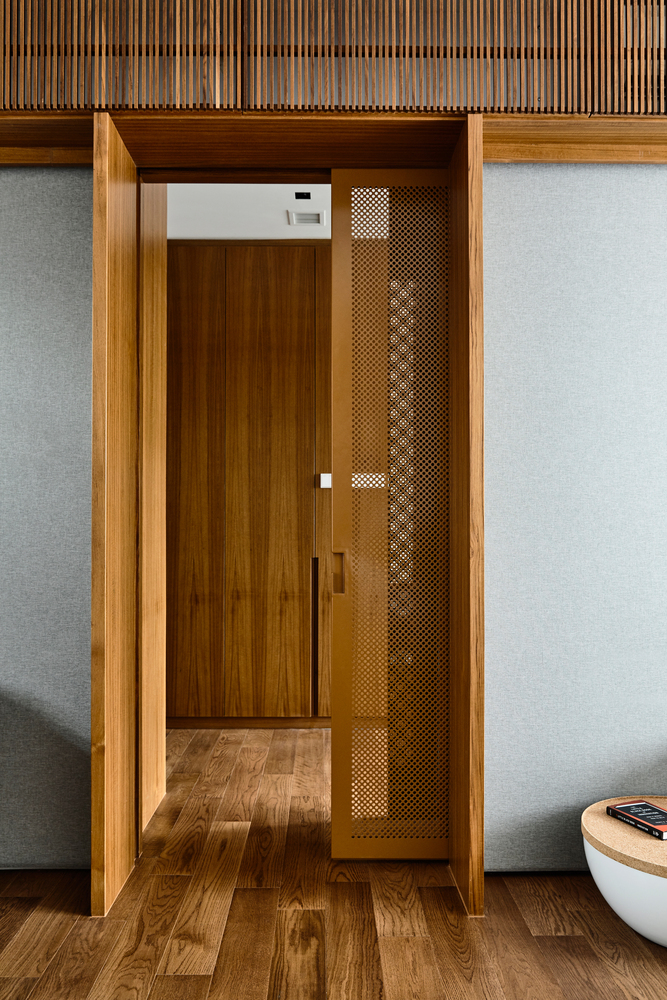 The master bedroom has a stunning view of the backyard garden; and the surroundings with a creative bathroom and walk-in wardrobe system that can be manipulated into different areas. Various hidden sliding doors protect the master bathroom. It can be seen that this house uses a very elegant style of decor; with a centrepiece on the upper floors made of intricate breeze blocks and a skylight allowing lots of light in.
All images are taken from Ong & Ong's website unless otherwise stated.
Interested for more amazing house designs? Check out our collection of house design articles now.