Find out how Scandinavian Design works with the iconic Japanese Style to create the perfect home
Japanese architecture believes in the importance of homes as bridges to create a deep connection with the environment. This is why wood, like oak and bamboo, are primary materials in a Japanese home. Both Japanese architecture and Scandinavian interior design make use of a minimalistic atmosphere.
To create contrast and distinction, bold and contemporary furniture and fixtures are used. A blend of textures and soft colors is also done to bring the space altogether.
Project: The Hauser
Location: Bangkok, Thailand
Exterior Area: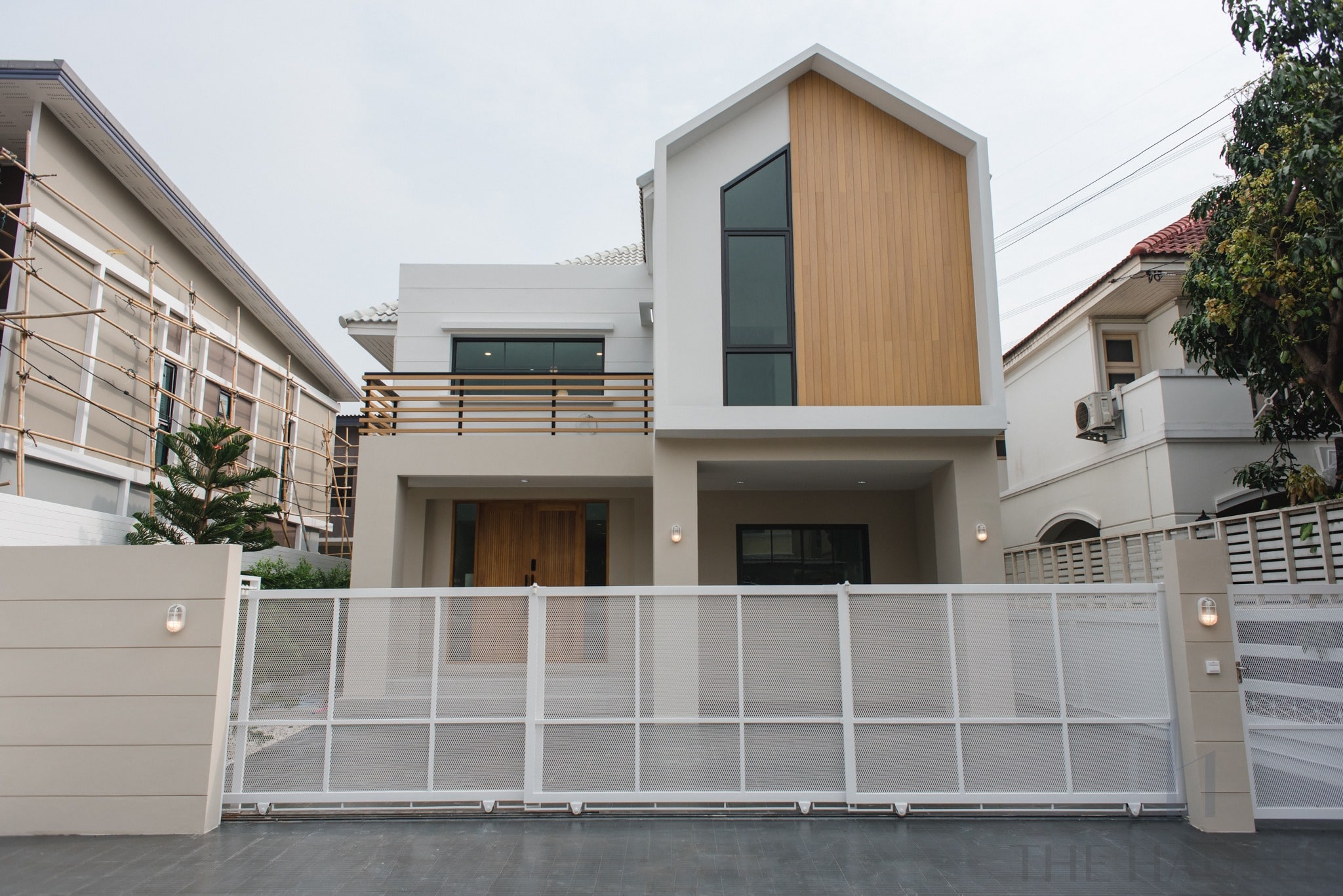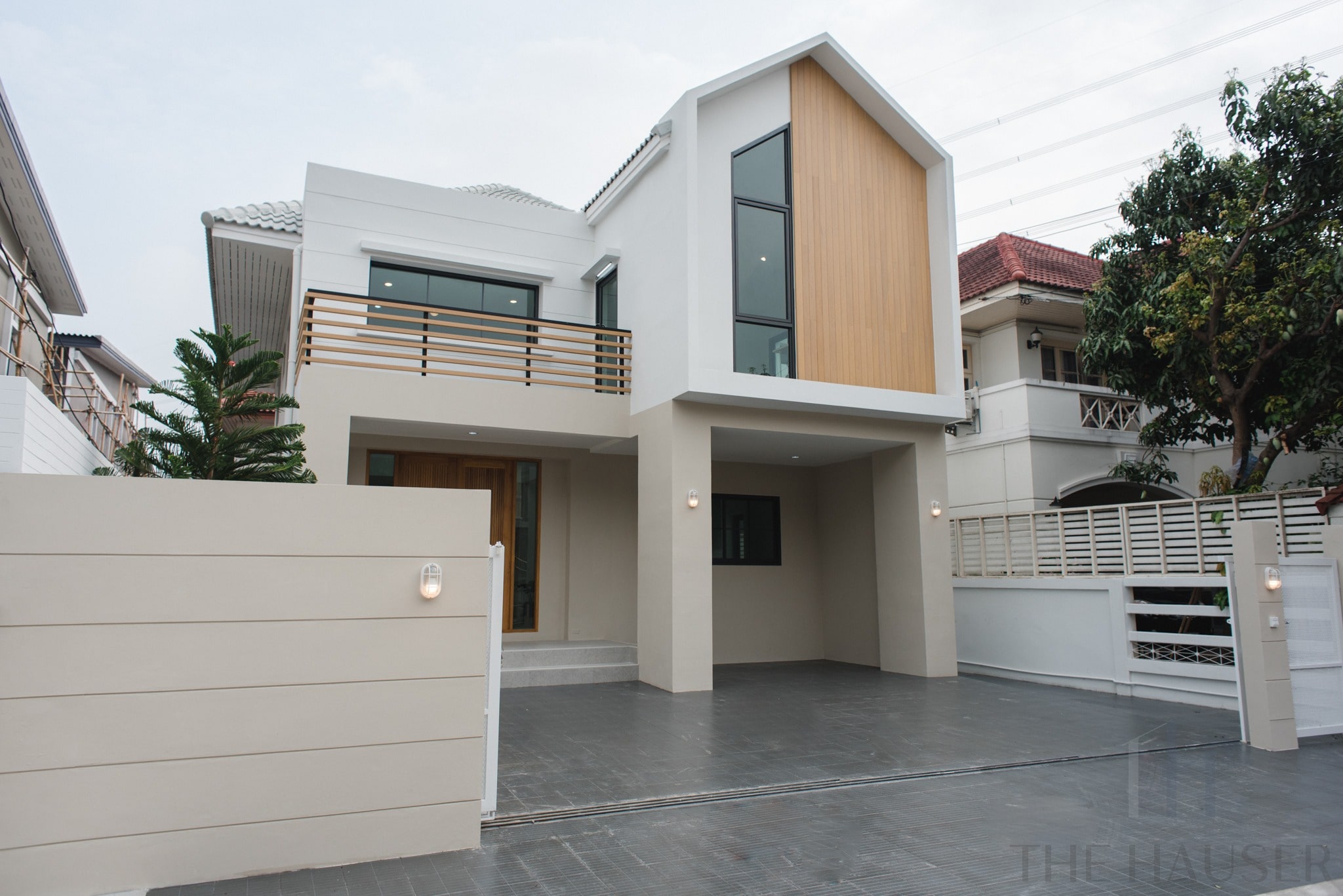 The façade of the home, featuring a classic pentagon shape on the second floor
While this home in Bangkok, Thailand relies on Japanese architecture, a Scandinavian interior design style is also incorporated in order to create the perfect home for its client.
Interior Area: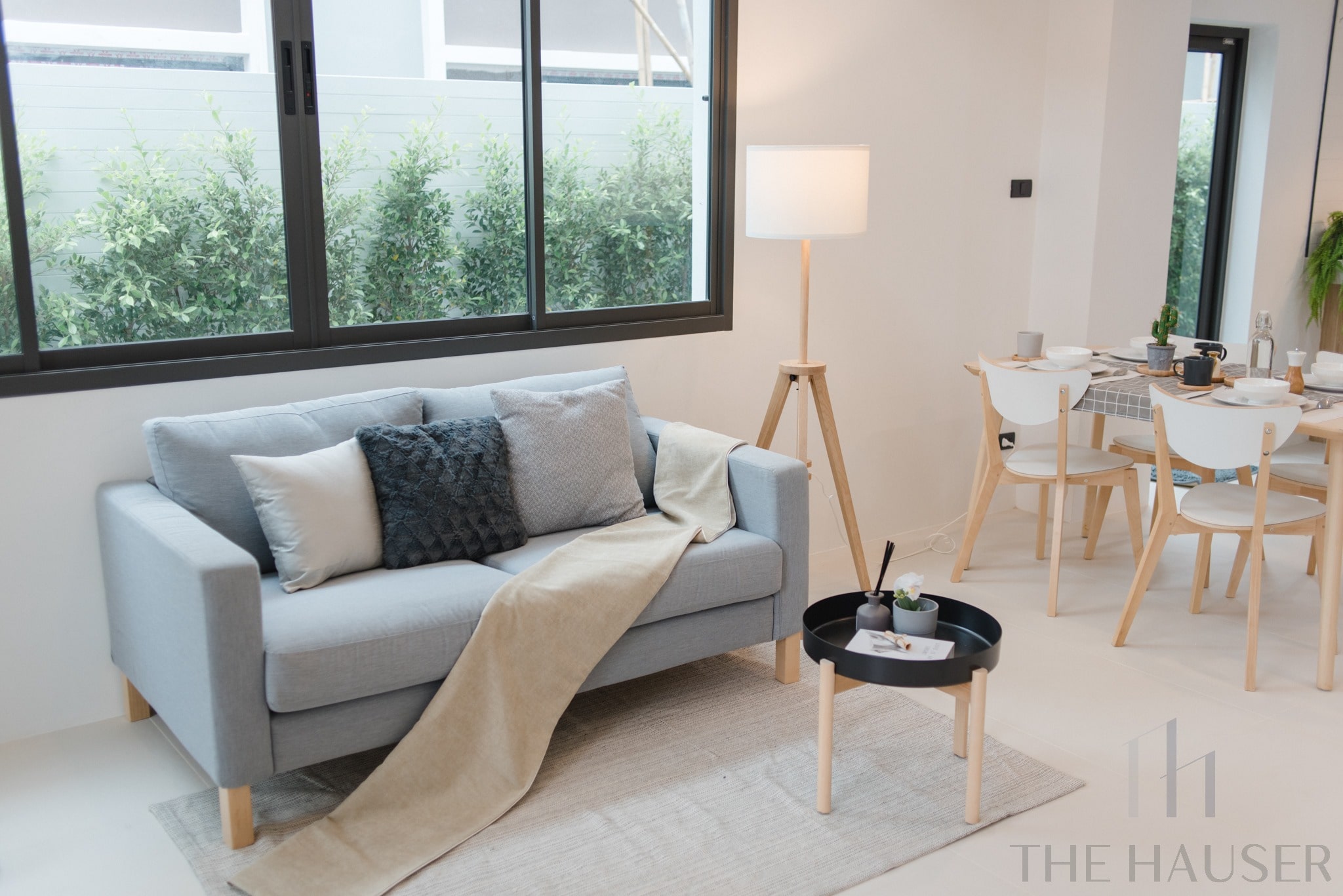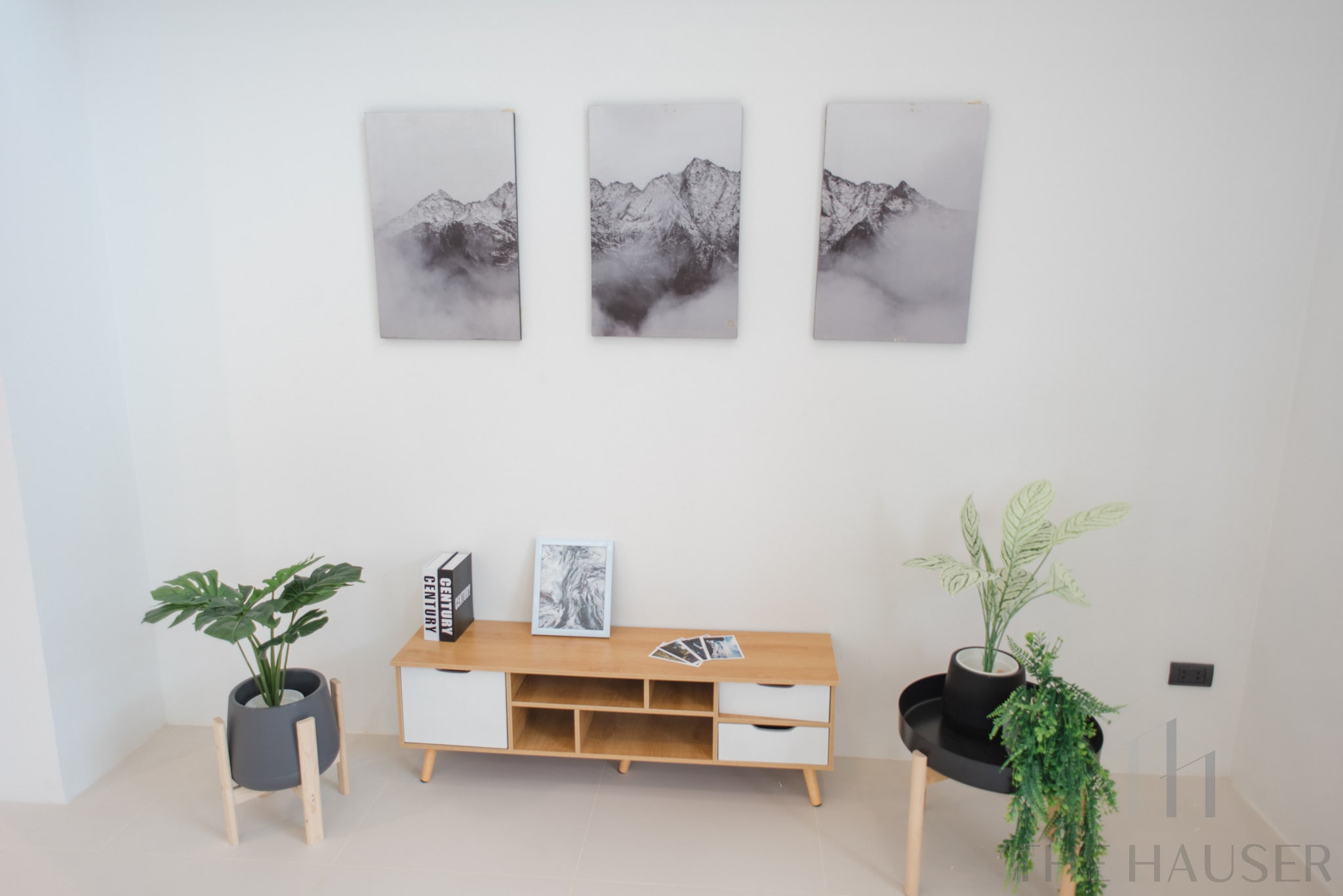 A cozy living area welcomes you into the home. A couch seats about three people and, along with the lamp and coffee table, makes use of a combination of different materials and fabric.
Across the set is a media console with books and framed photographs. Above the console is a triptych painting and on either side of the console are potted plants that bring life to the space.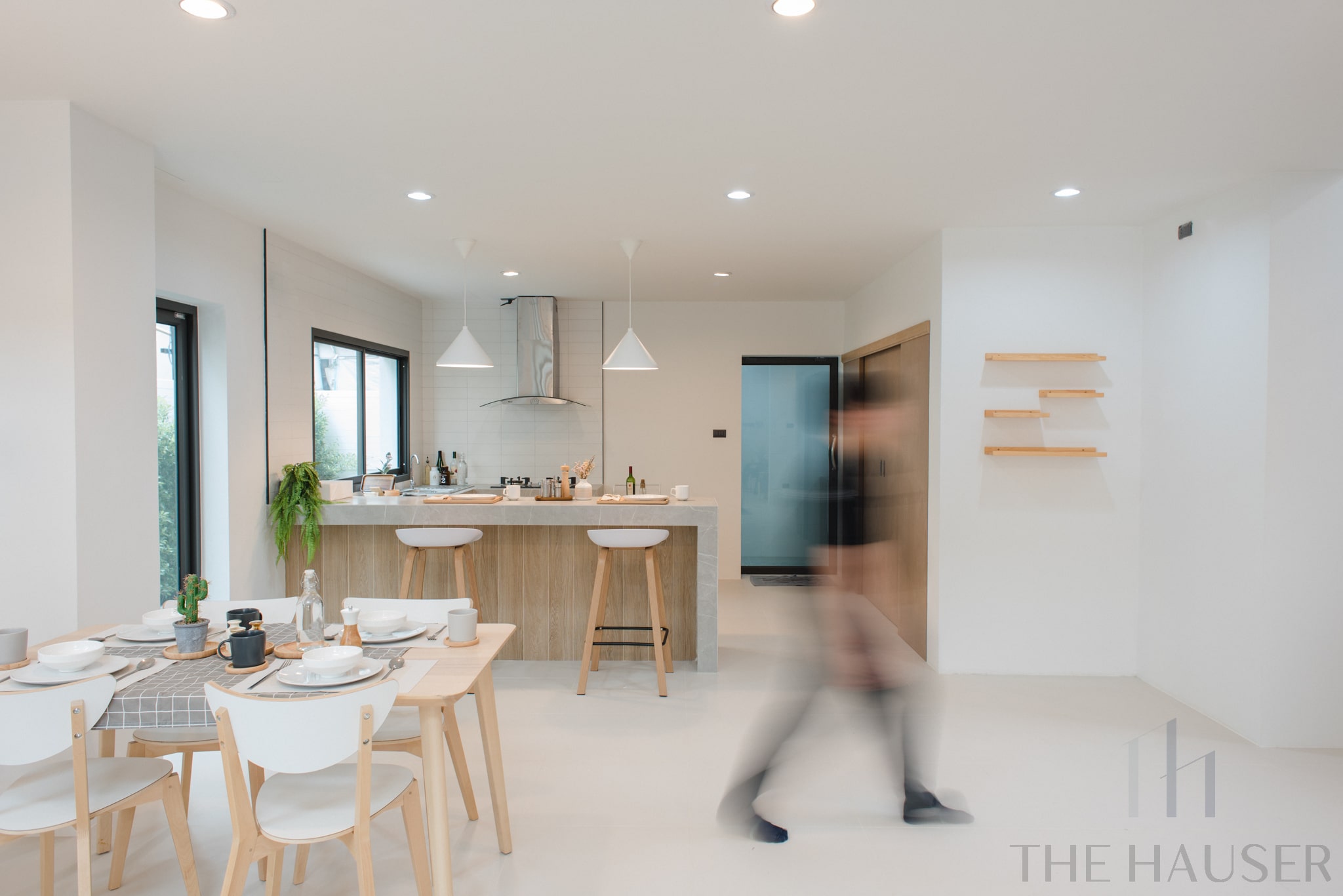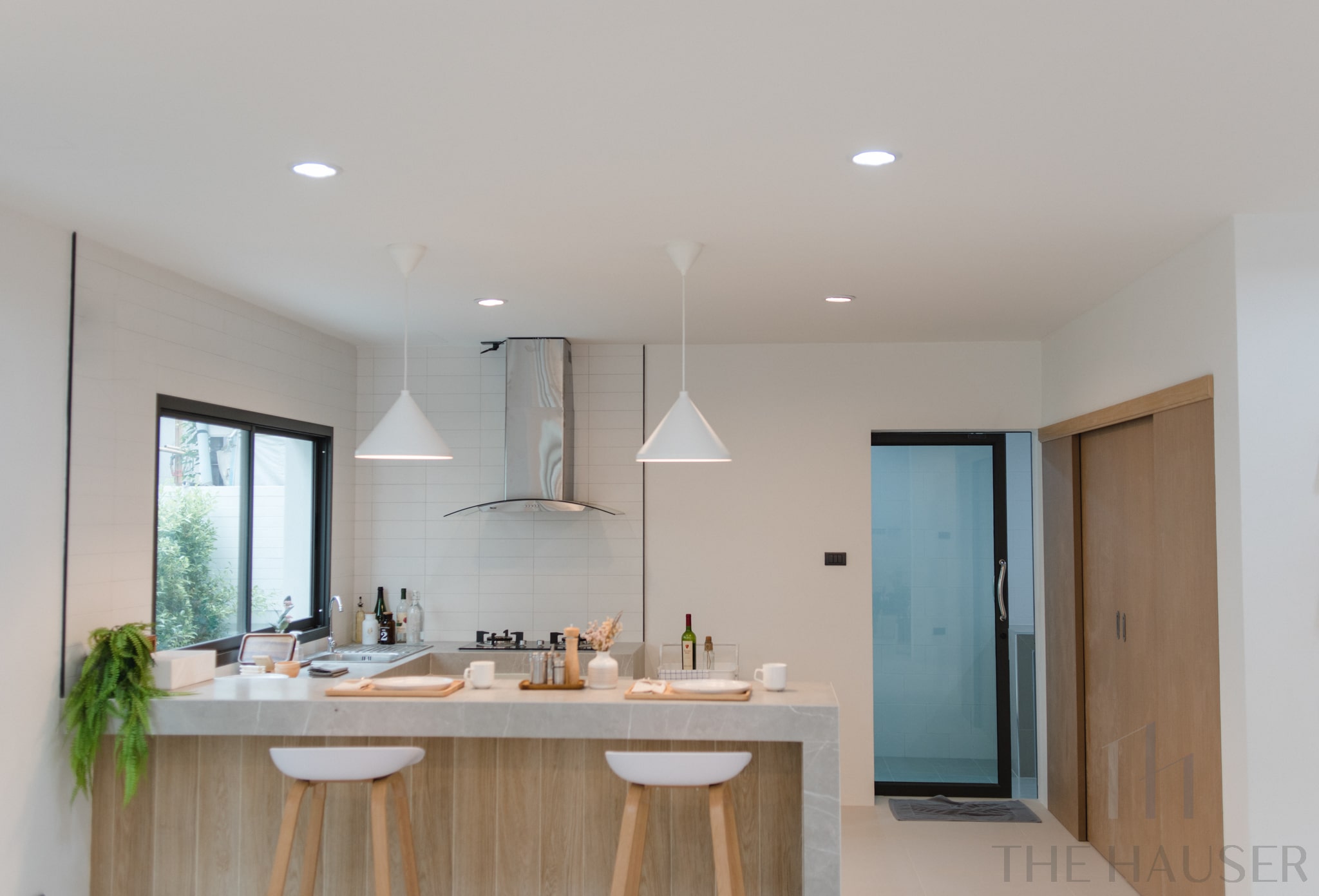 The kitchen-dining area is an open space perfect for creating memories with the family. The dining table seats four people and makes use of wood and different fabric. A plant is also used for decor.
The western-style peninsula kitchen is very minimal but perfectly functional. Two bar stools are provided for extra seating by the counter. A window lets light into the kitchen and a glass door leads to the outside.
Upper Floor Area: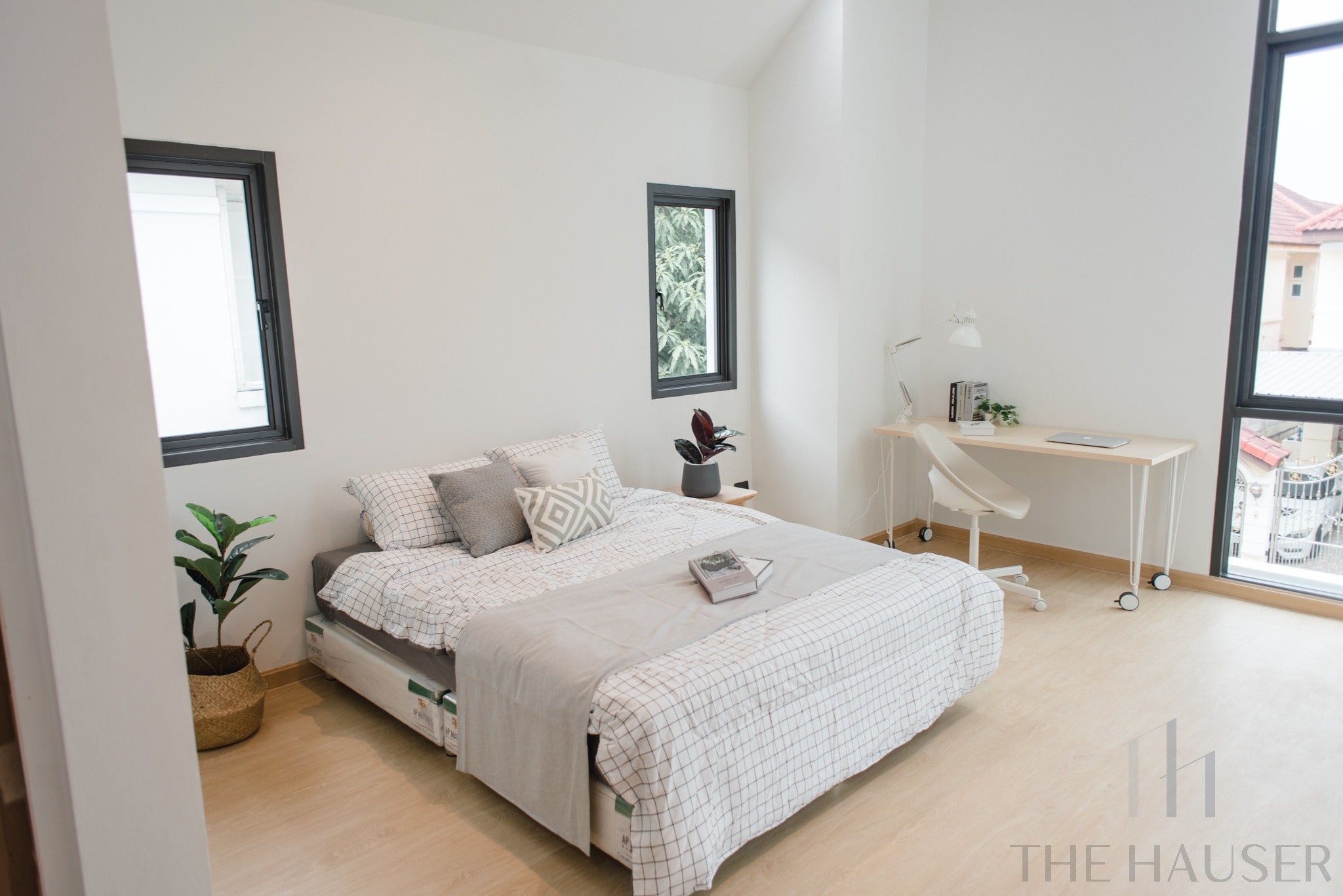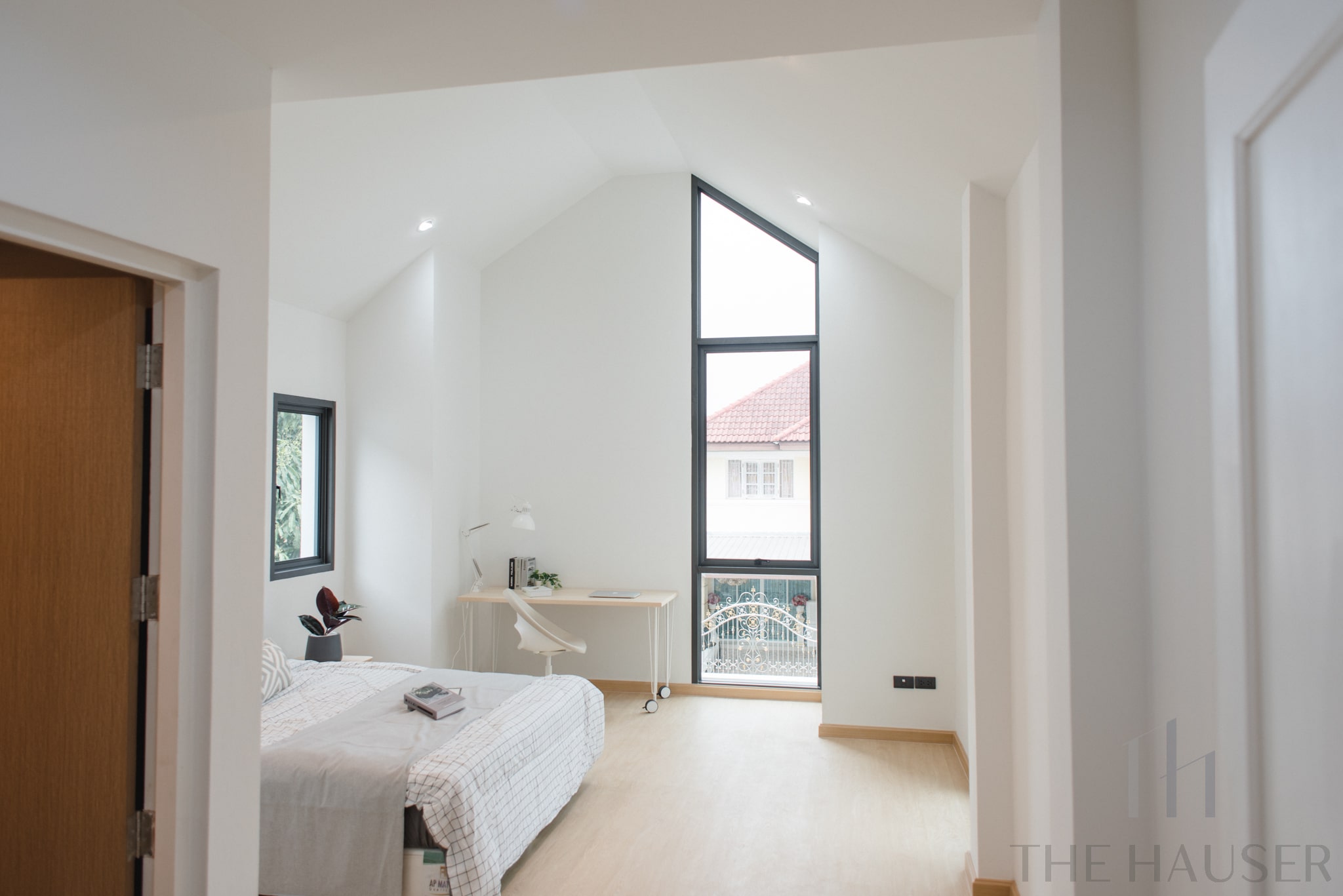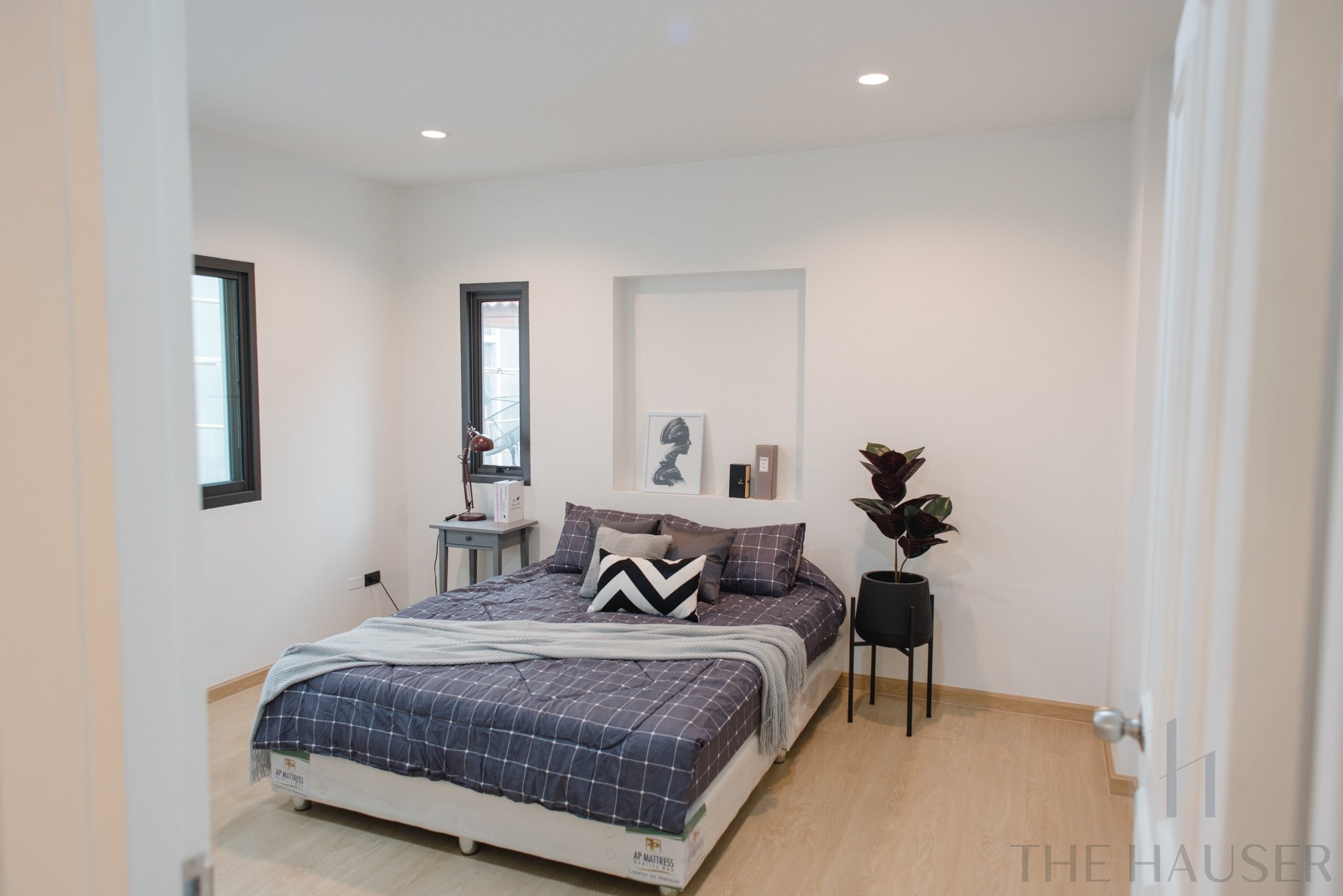 Even though bedrooms are kept minimal, they still exude charisma and character. Windows bring so much light into the room. White walls and wooden floorings scream Japanese architecture while beddings of different textures shout Scandinavian design.
Furthermore, tables are also provided for productivity. For decor, books, photographs, and plants are seen in the room.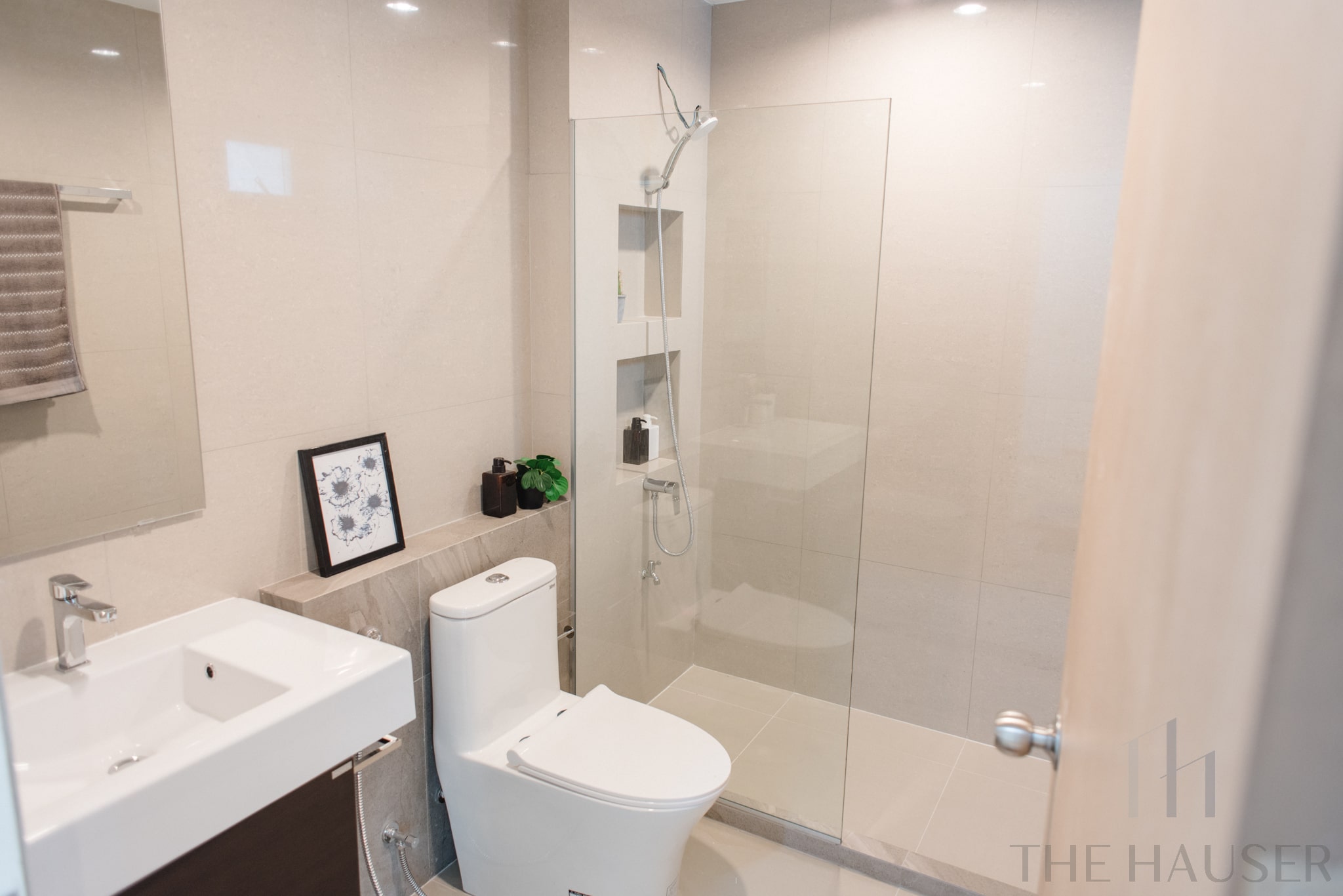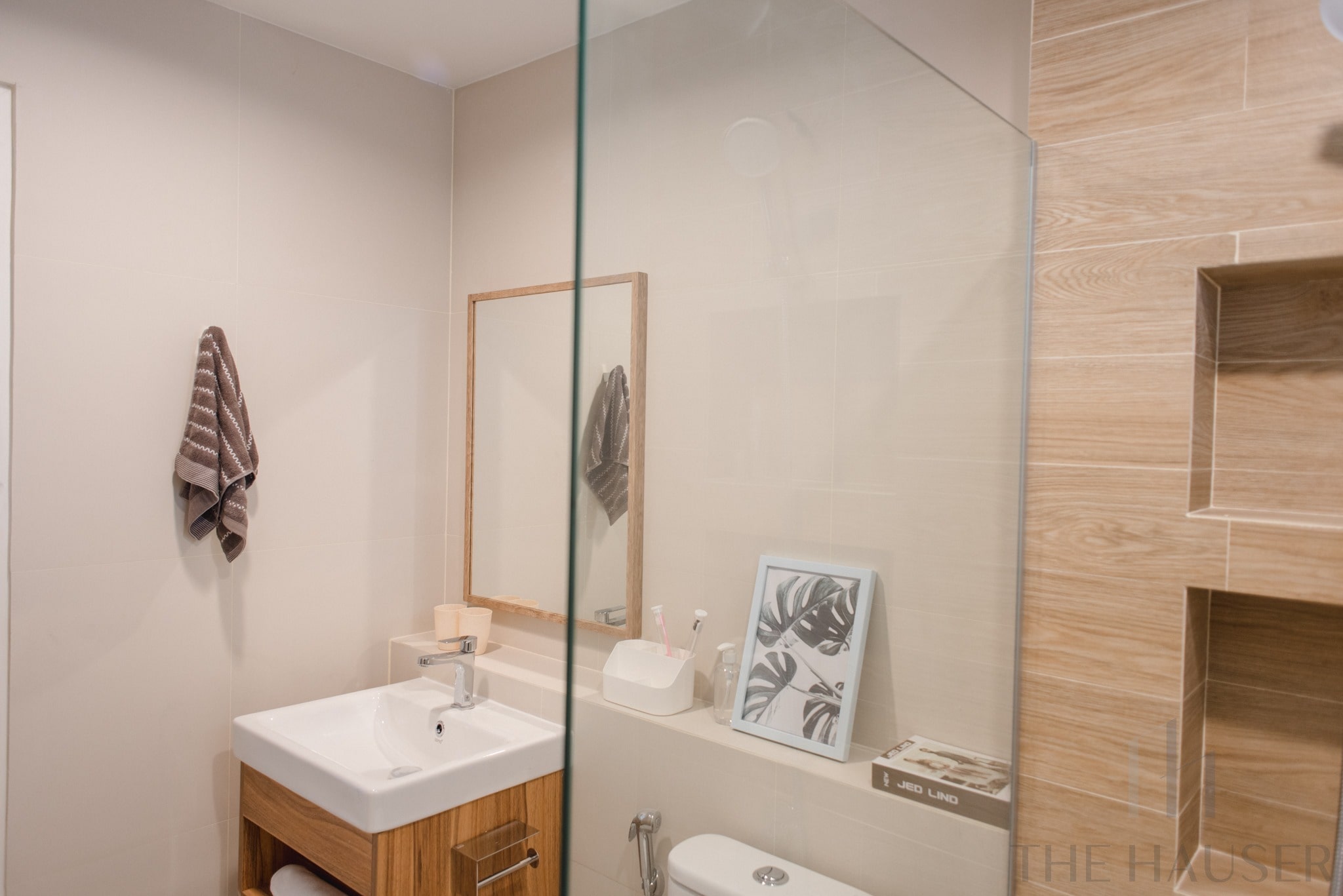 Bathrooms are kept plain and minimal. This contributes to the relaxation and comfort one can feel in the bathroom.
A subtle hint of texture is introduced in one bathroom, while faux wooden tiles are seen in another. Other elements like paintings, books, and plants are seen in the space too.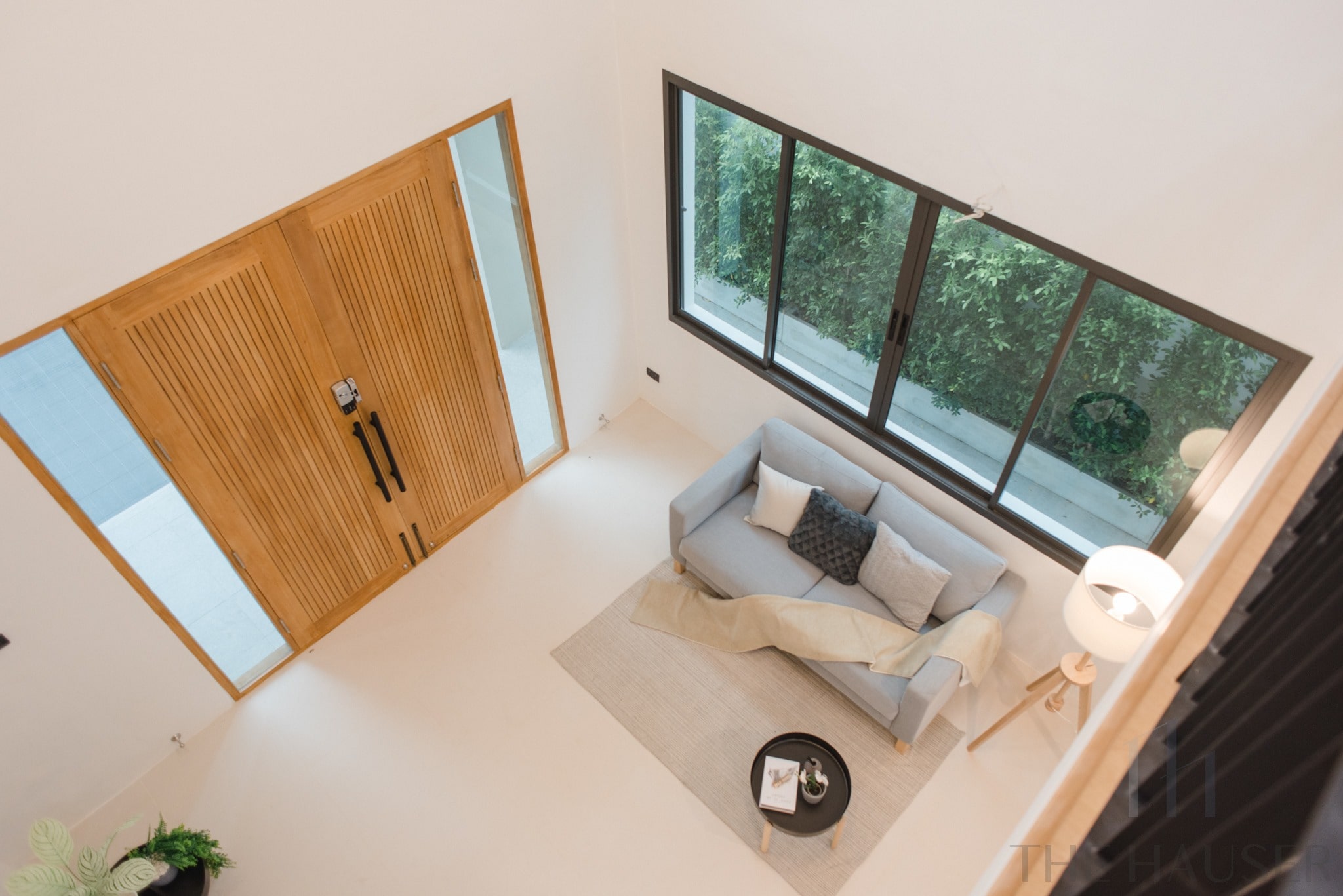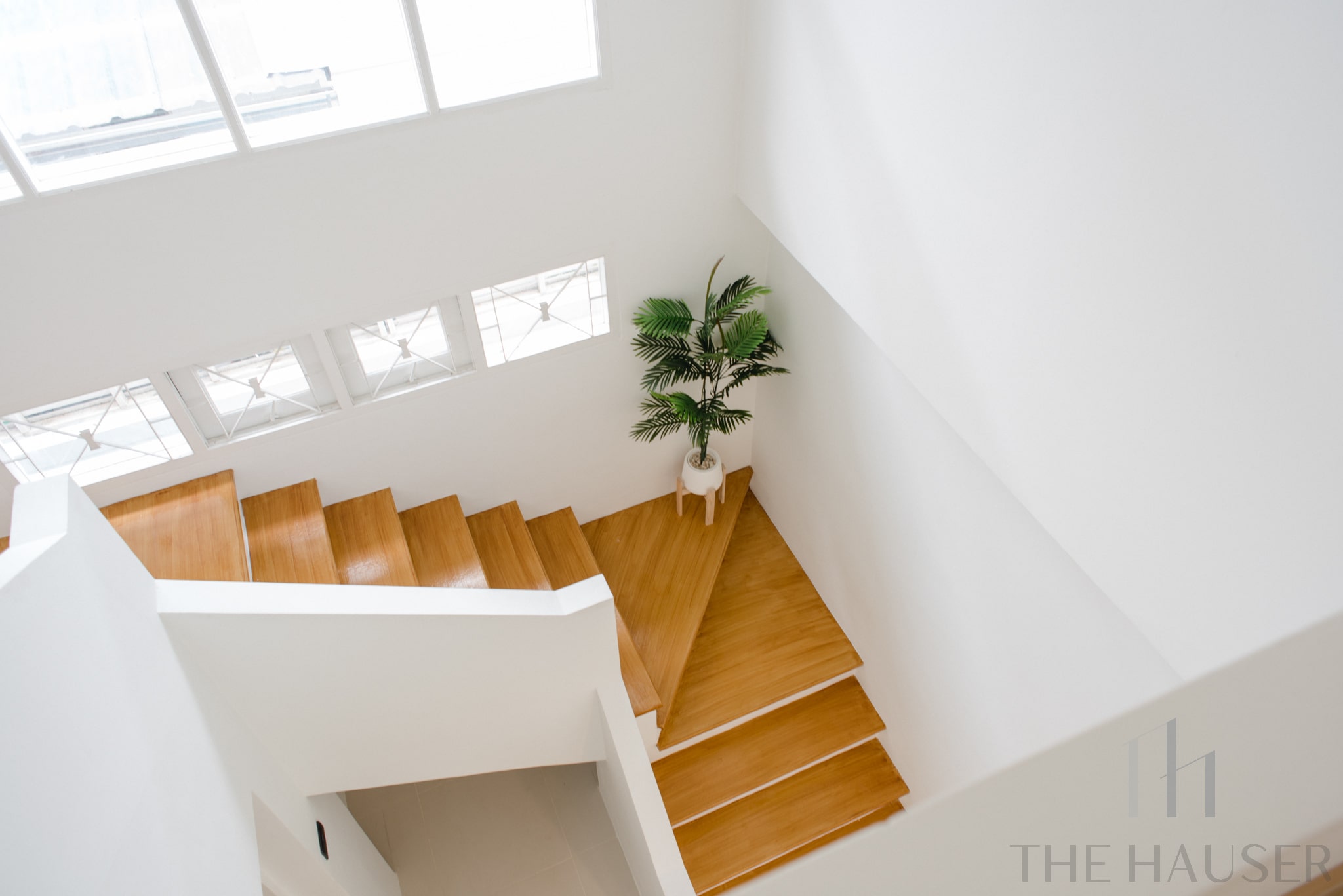 This concept demonstrates the Japanese architecture of the home through the different finishes, such as the white and wooden finishes. The house opens up to an open-below living room. It enlarges the space of the cozy living room by twice its size.
In addition to that, an open-below concept is also showcased by the staircase. Proper lighting and ventilation is crucial in a home. This home uses an open-below concept in order to maximise the light the home receives.
All images are taken from The Hauser unless otherwise stated.
Interested for more amazing house designs? Check out our collection of house design articles now.