The concept of shophouses is pretty common in Malaysia but you can also see that it's pretty prevalent in other countries as well. Lagom Hus in Vietnam is a combination of a home, business and studio all in one and this mishmash of living where you work are actually common there too. Created by Tad.atelier, this combo of a fashion boutique, photography studio and home places the business spaces on the lower floors while the living areas are on the higher floors.
Exterior Area: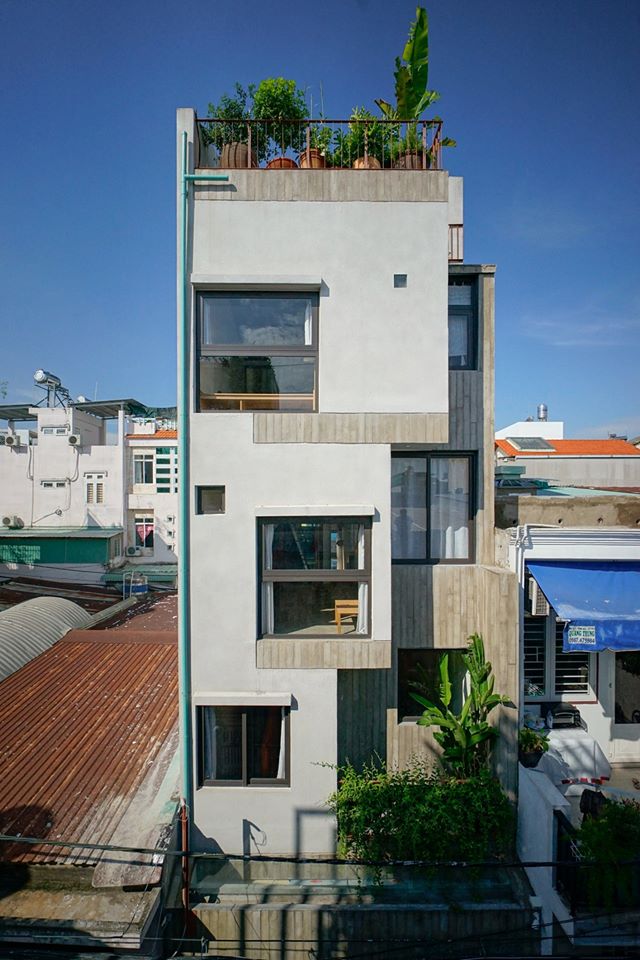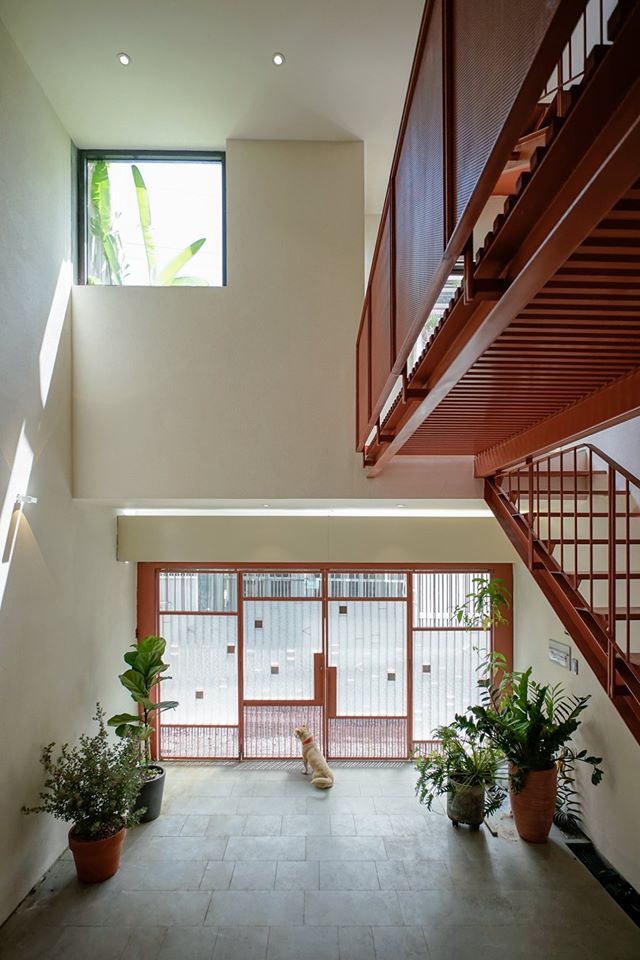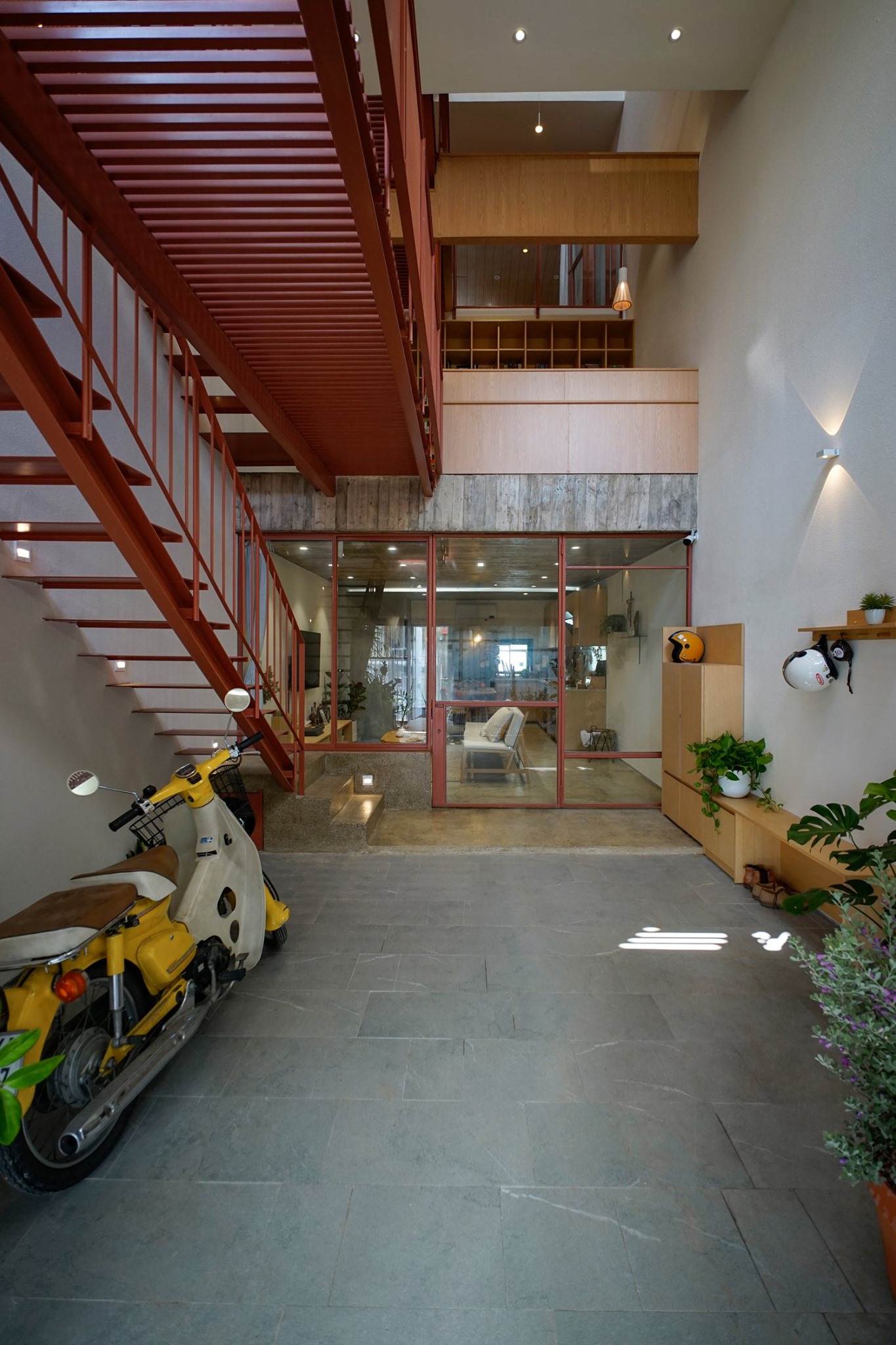 This house is created for a young couple and their small child. Just like the majority of houses in Vietnam, this residence is tall and narrow from the outside but surprisingly spacious on the inside. It's plain and boxy from the outside, with the monotony of the facade only broken up by the windows. The major functions of the house are arranged in a floating utility block connected by a common area while the corridors allow residents to move around freely and provide separation of the residential area and business area.
Interior Area: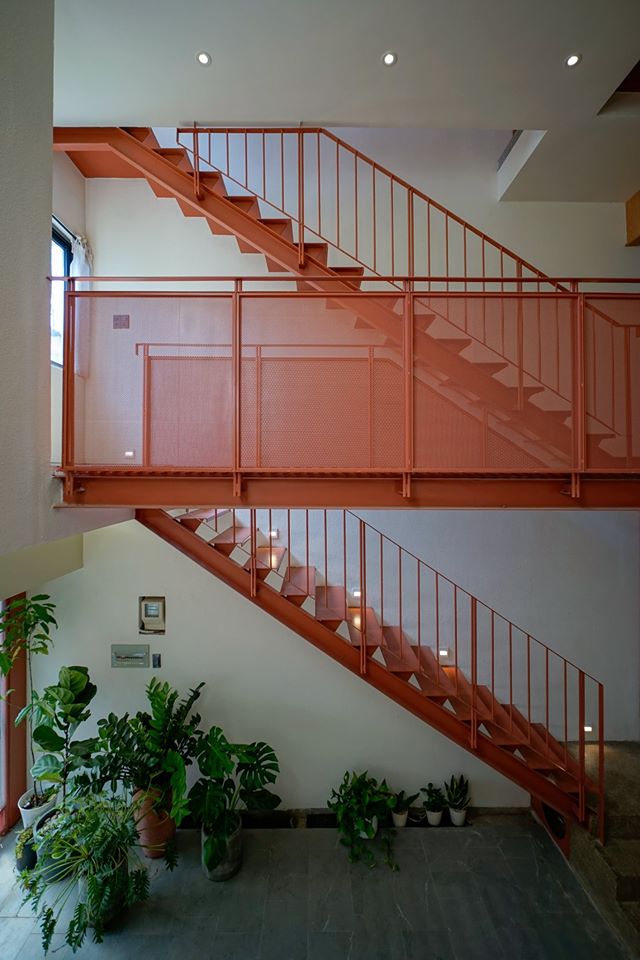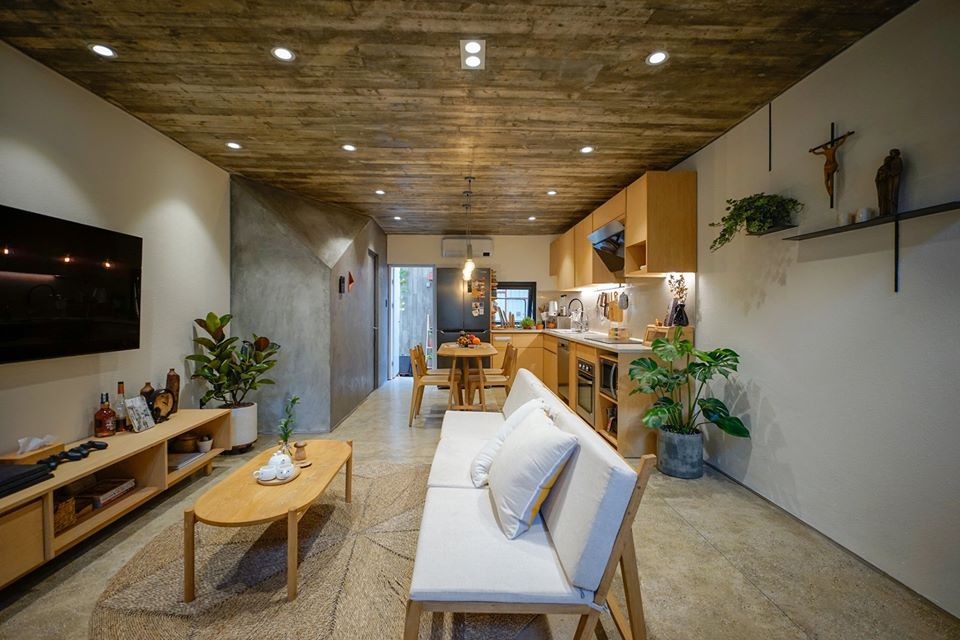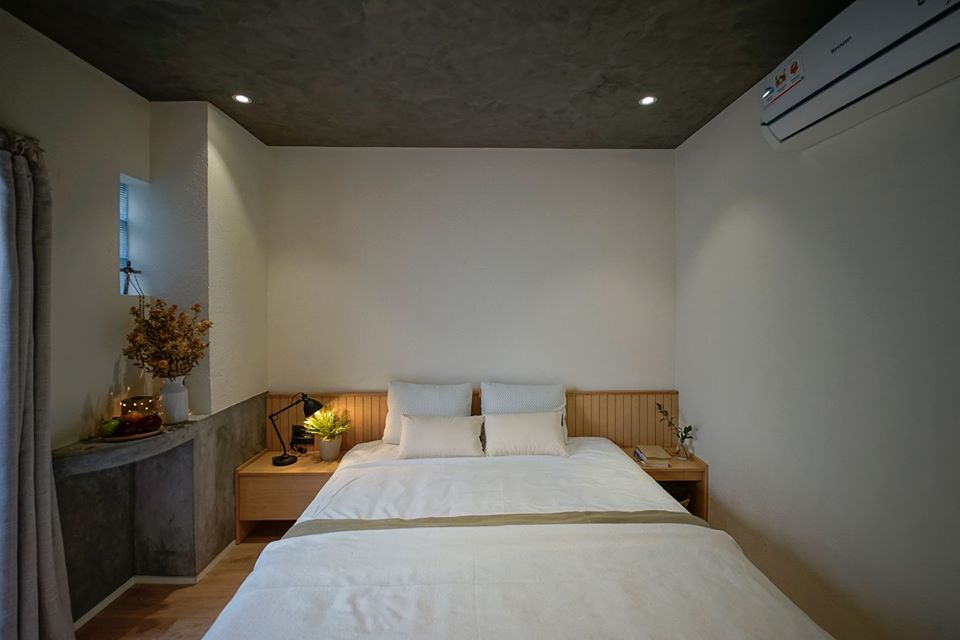 The house uses a rather modern and minimalistic approach to its interiors using light, neutral colours. The iron stairs are the focal point of the home as it's painted in an eye-catching red; that increases the dynamism of the space. The ground floor consists of the living room and kitchen; that is prettily designed using white, light wood and cement that creates a warm atmosphere.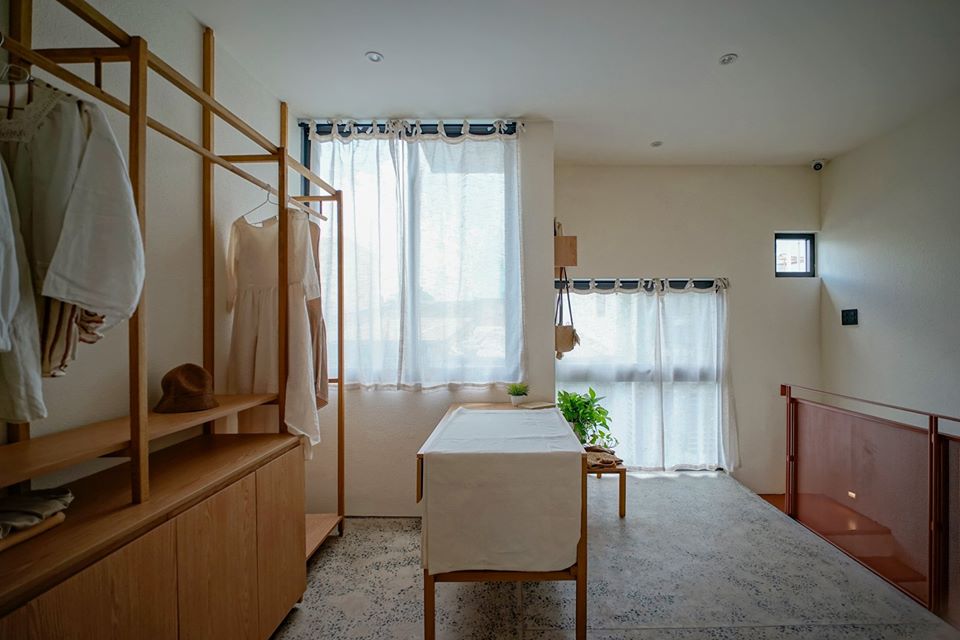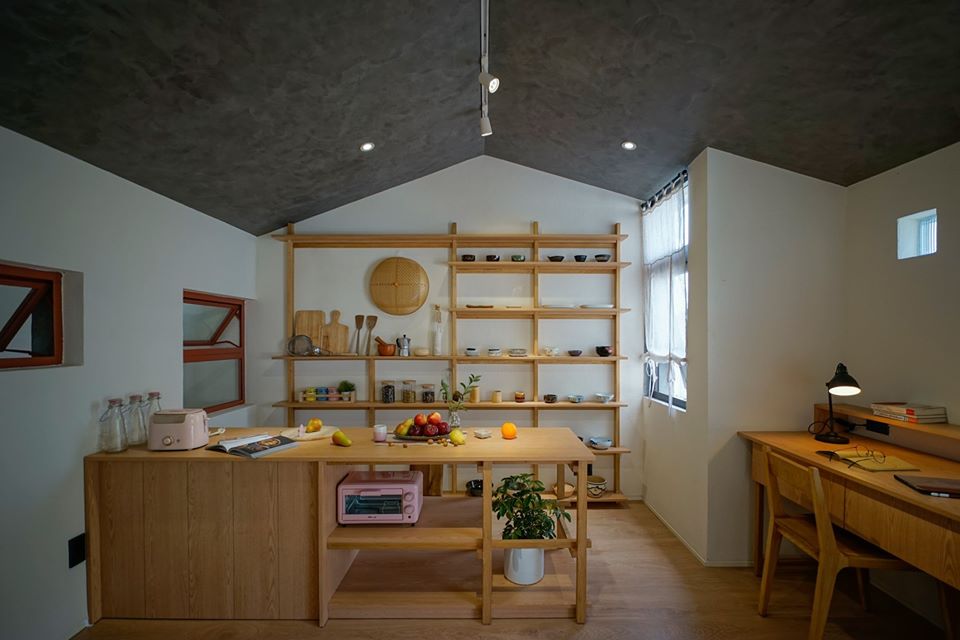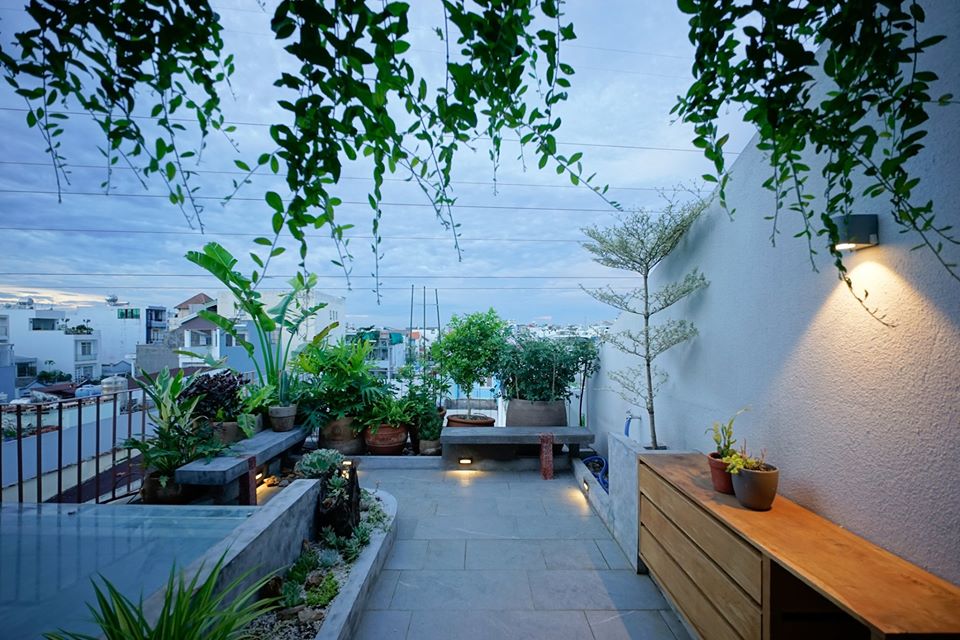 The studio has a convenient skylight that allows the natural light to stream in and makes the area look brighter. The boutique and pottery shop are on other floors; which follow much of the same interior design that flows with the rest of the home. However, the couple's bedroom is on a higher floor so that it is kept private and secure from outsiders. It is a bright, airy room filled with natural light. At the top of the house, you will find a rooftop garden with many lush trees; that provide a relaxing space for the family.
All images taken from Tad.atelier unless otherwise stated.
Interested for more amazing house designs? Check out our collection of house design articles now.