Having a garden is often overlooked when one is considering the right property to be their future home but not for Kim Hang and her husband. For them, it is a very important feature which is why they have decided to dedicate more than half of their land to a garden as they wanted to be close to nature. Their home, which is located in Thu Duc district of Ho Chi Minh City is a unique design that fully encompasses everything they want for their residence.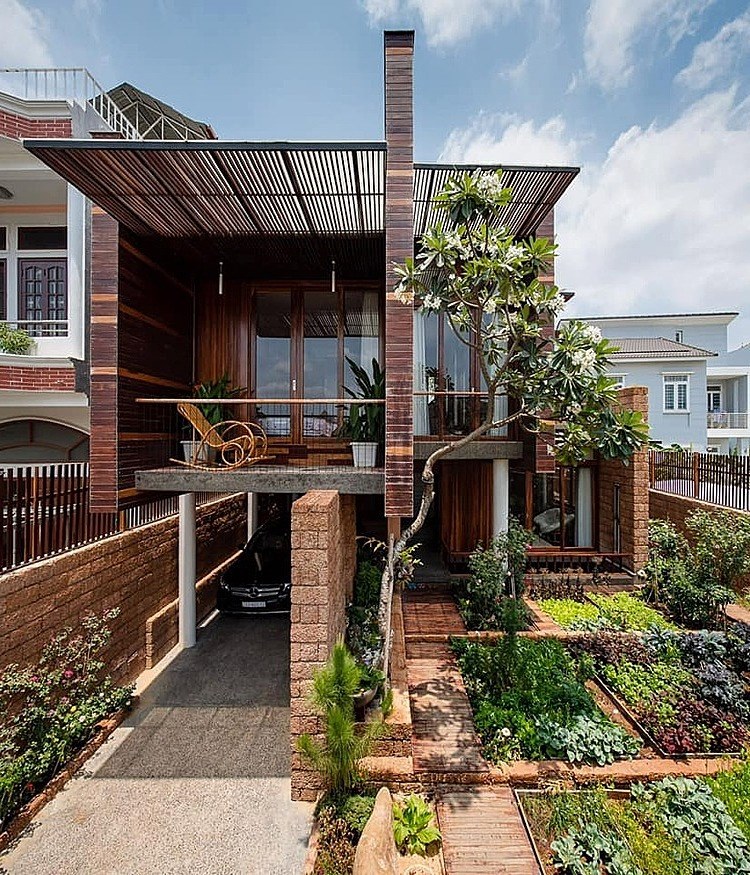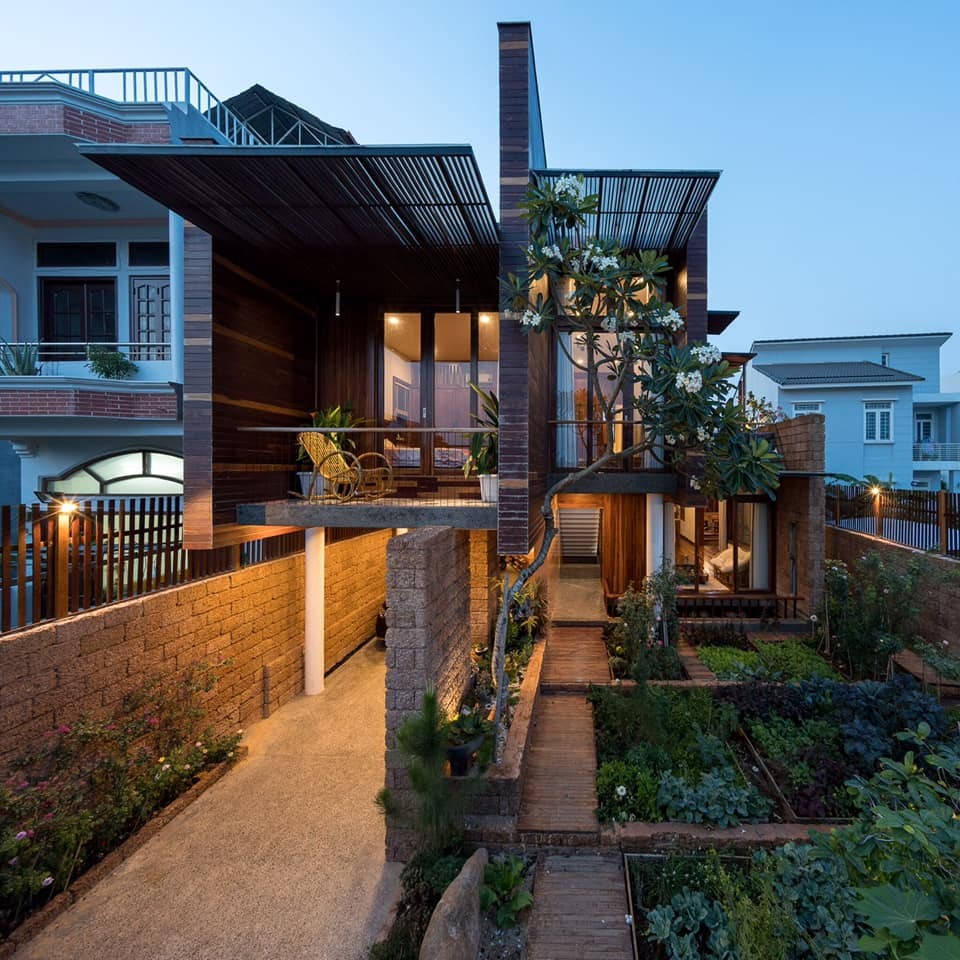 Exterior Area: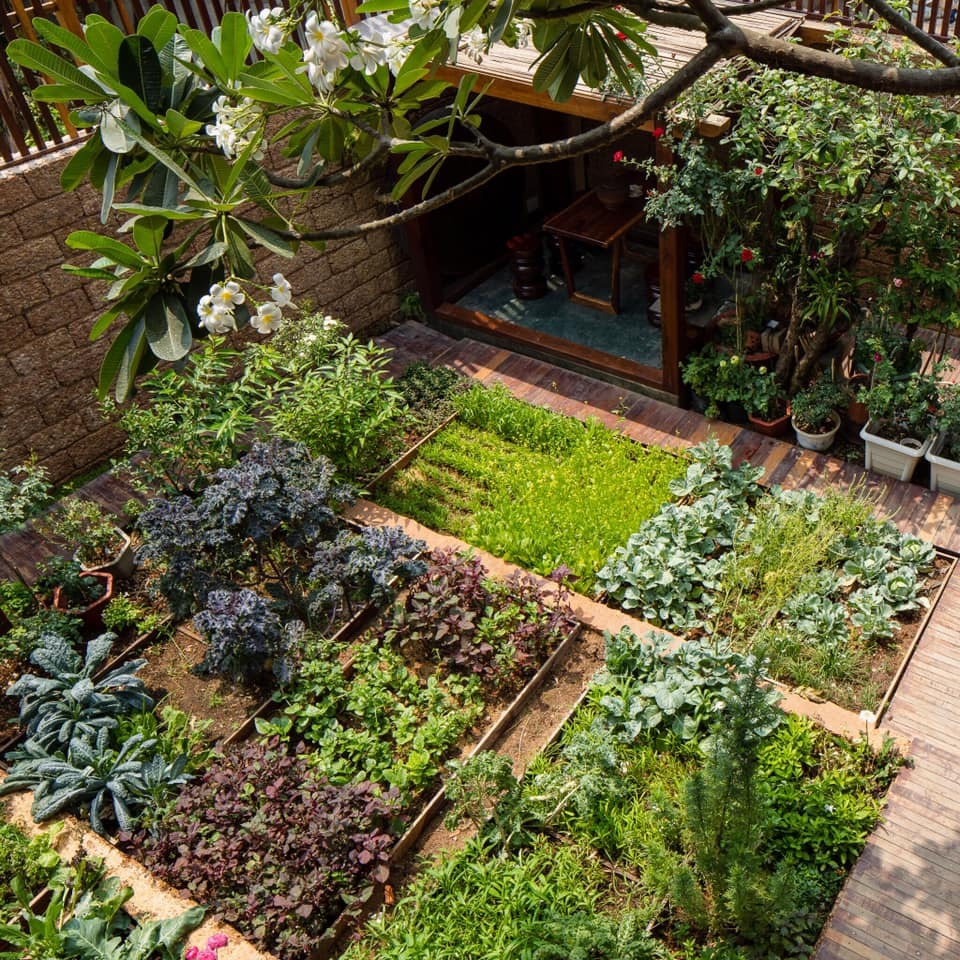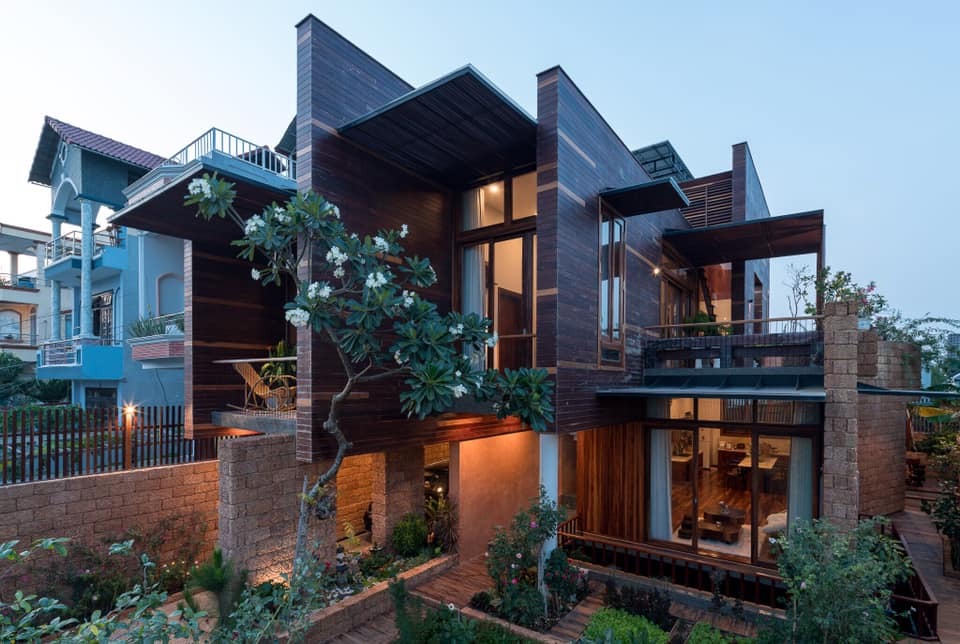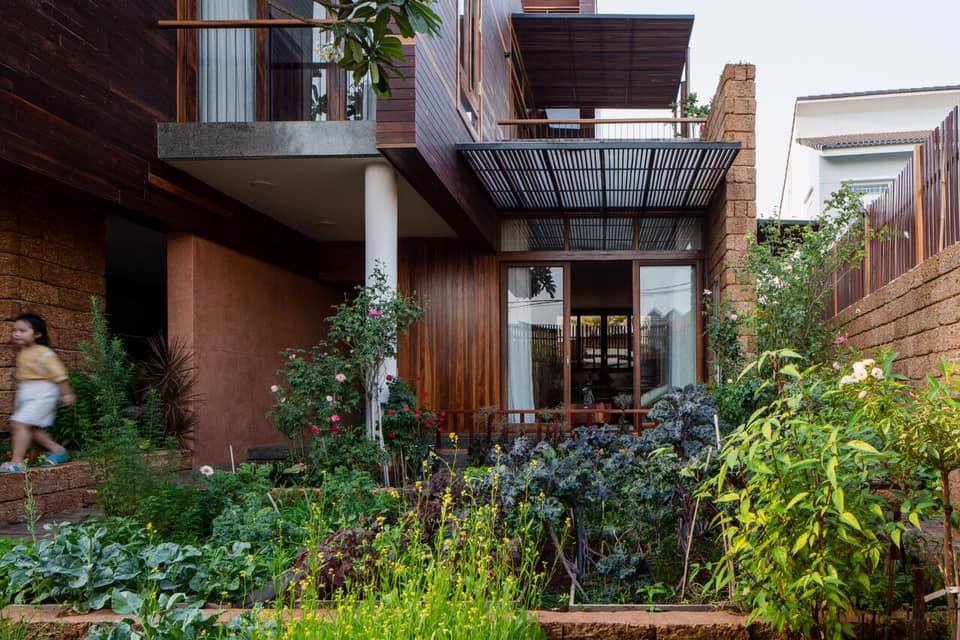 The land area of their home is 300 m² but they decided that the actual structure would be only 135m², leaving the rest of the space for the garden. They are a young family and wanted to create bright, open spaces close to nature. Hence, the couple chose to build the house using mainly laterite and wood. The home is surrounded by a huge open garden that is filled with neat rows of greenery and beautiful plants.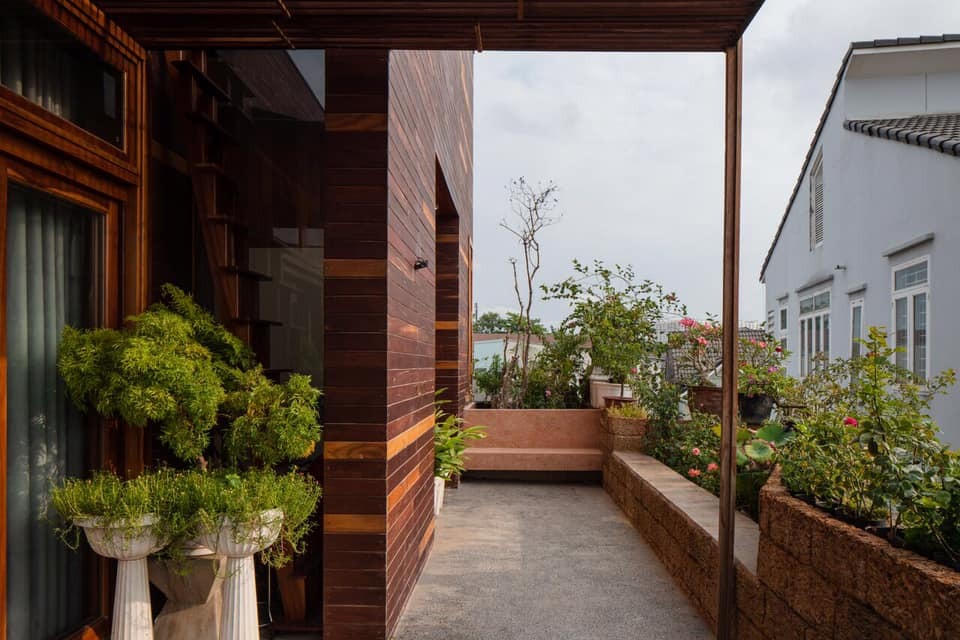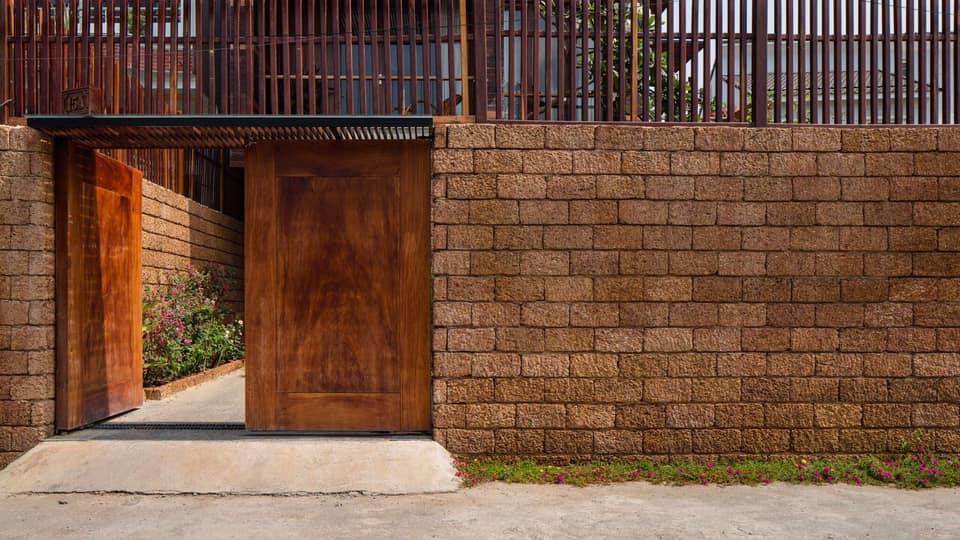 The outer fence of the home uses laterite; and this took more effort as the material is rather unwieldy due to its heavy weight and large size. The material had to be transported from Hanoi to Ho Chi Minh City which is why it took a long time for the house to be completed, about a year and a half.
Interior Area: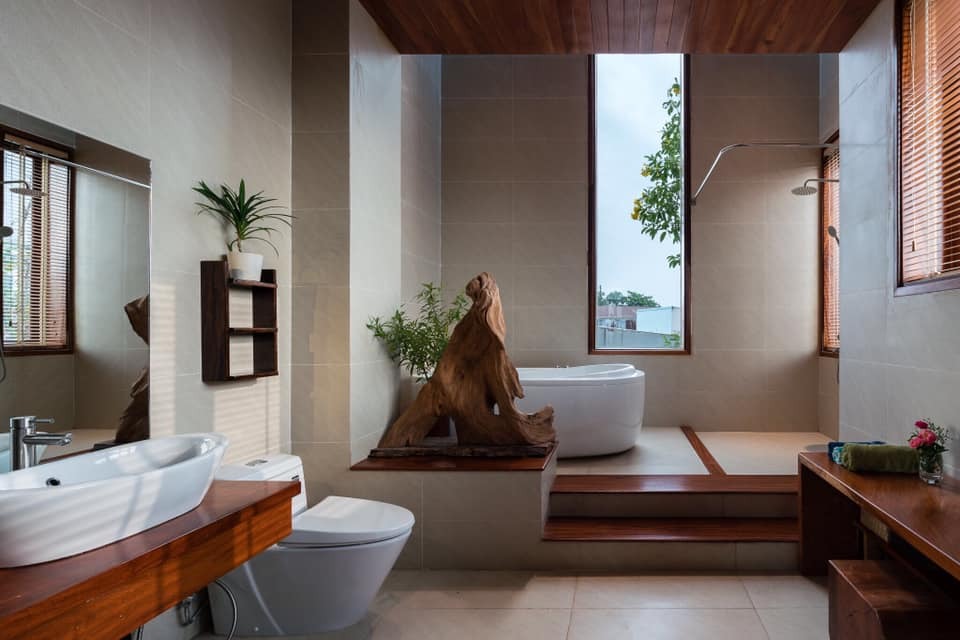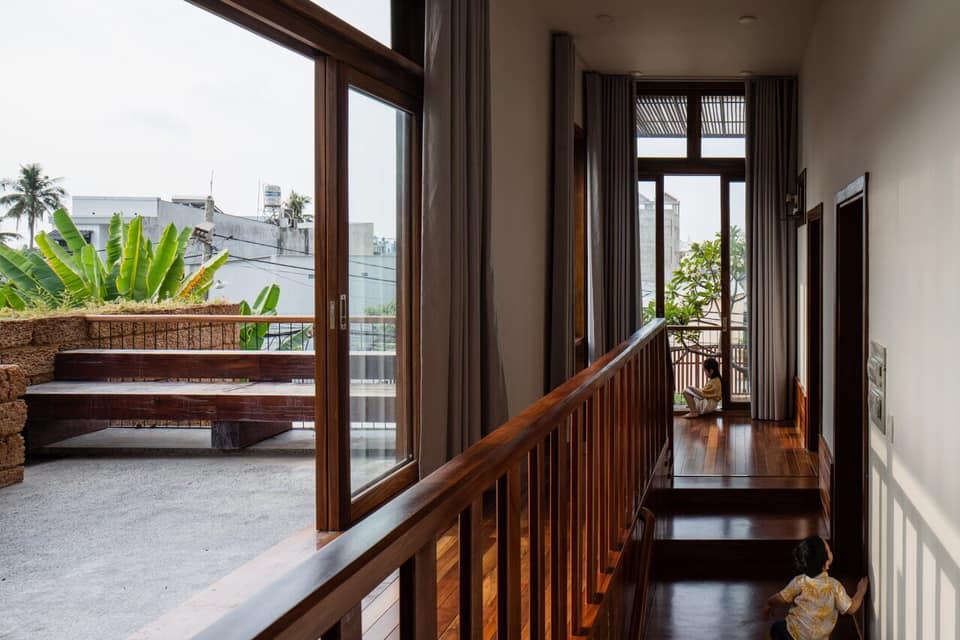 Inside the house, you can find the living area spreads across two floors. The main material inside is wood, which is also used for the flooring. From the interconnected living room and dining room, you can see the garden which is located next to these spaces. The garden is accessible through large glass frames, allowing the occupants to enjoy the view of the garden.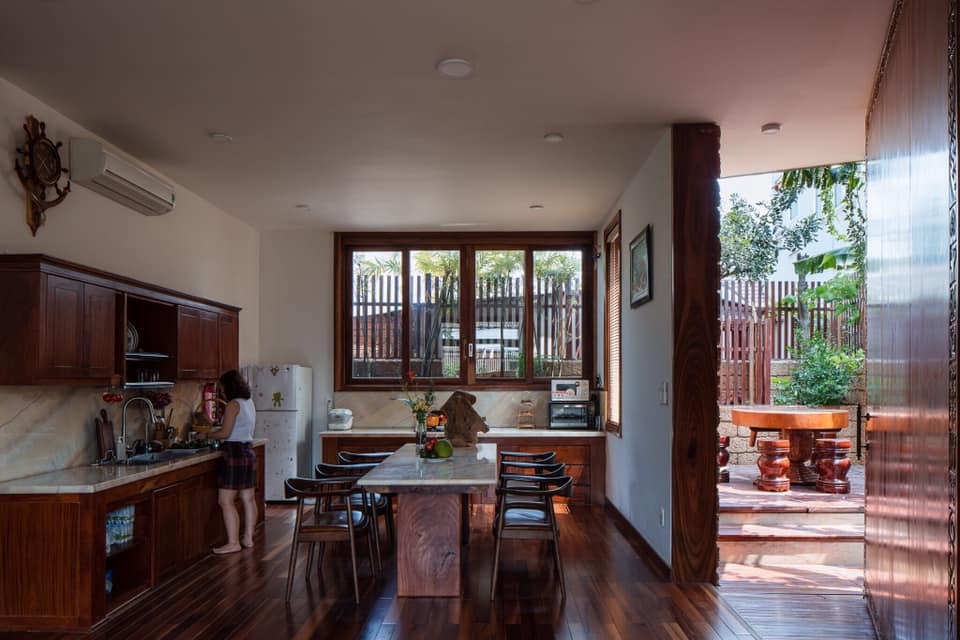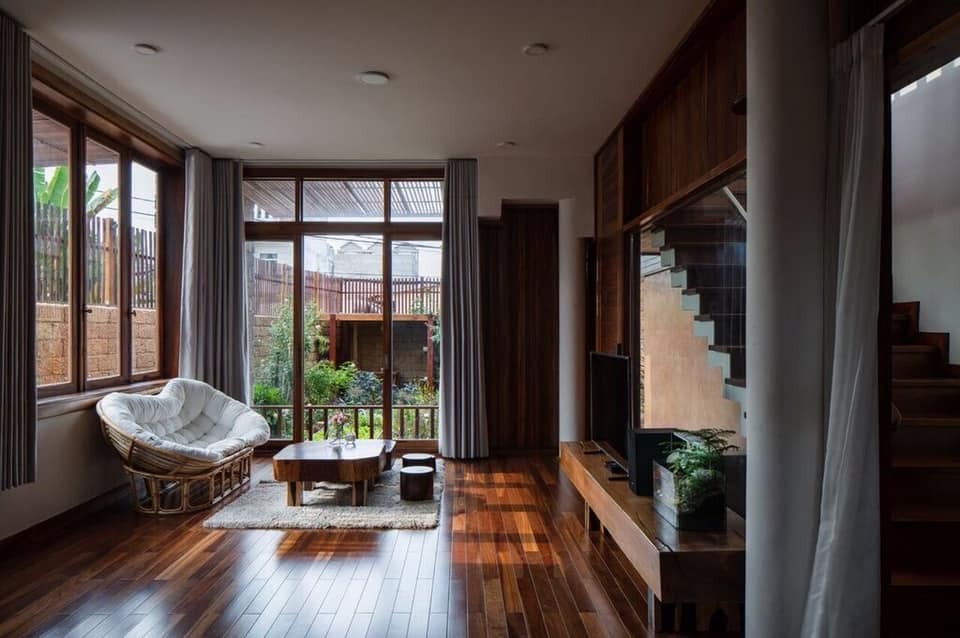 There are four bedrooms and two bathrooms in the house which have a simple but beautiful design. The master bedroom has a reading balcony that overlooks the garden. The garden is the pride of the homeowners as it is such a large space; and is used to grow various types of vegetables and fragrant flowers as it is one of their hobbies. Overall, the house is very bright and airy, with a rather striking facade.
All images are taken from Home Deco Malaysia unless otherwise stated.
Interested for more amazing house designs? Check out our collection of house design articles now.