The Ittka House by Fabian Tan Architect located in Kuala Lumpur; looks like any double-storey intermediate terrace house you can see in Malaysia and seems to be a rather typical design. However, a further look into the interior of the house will change tour mind as the designers; Fabian Tan Architect has decided to break away from the norm and go with something different instead.
Exterior Area: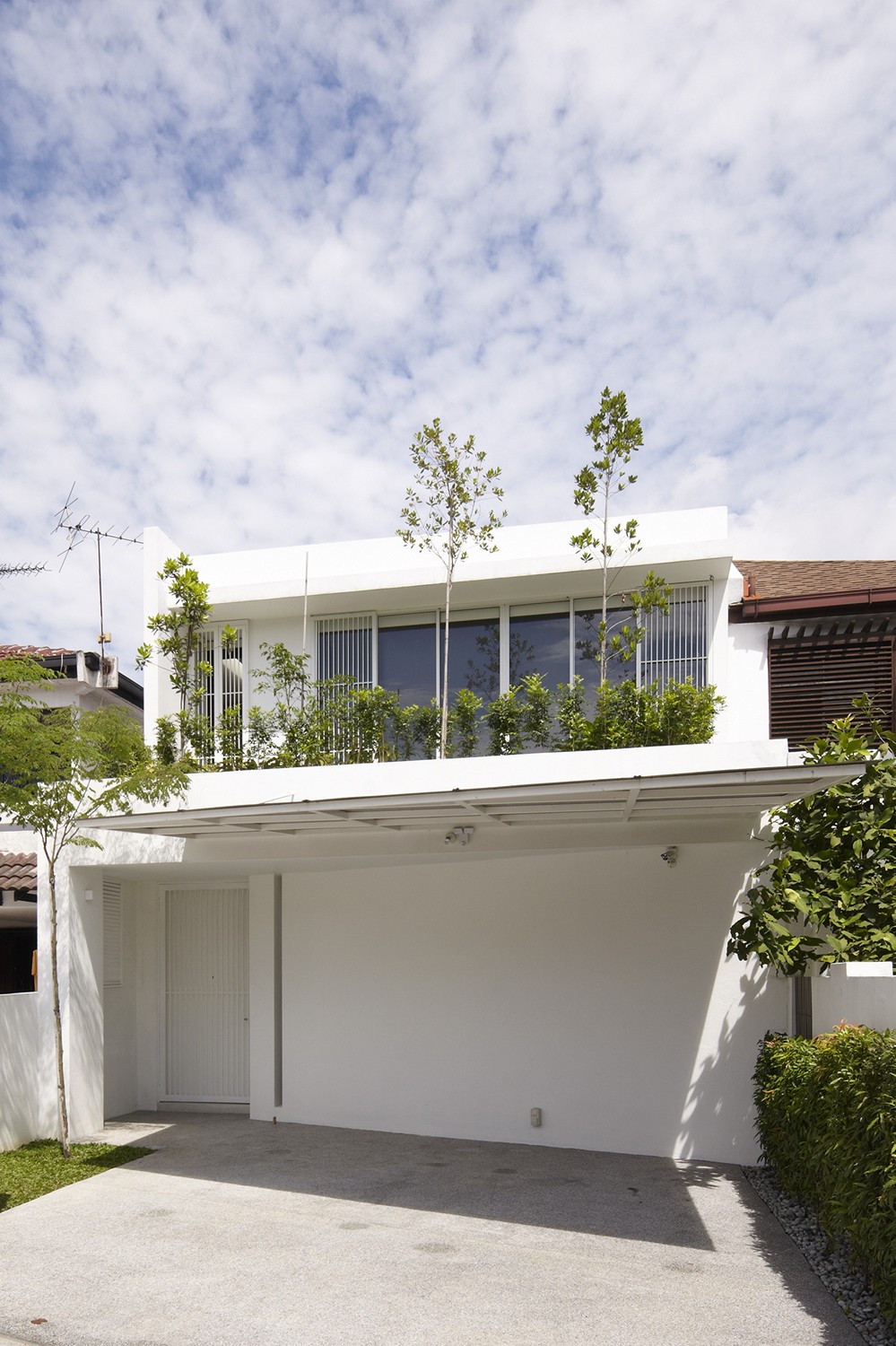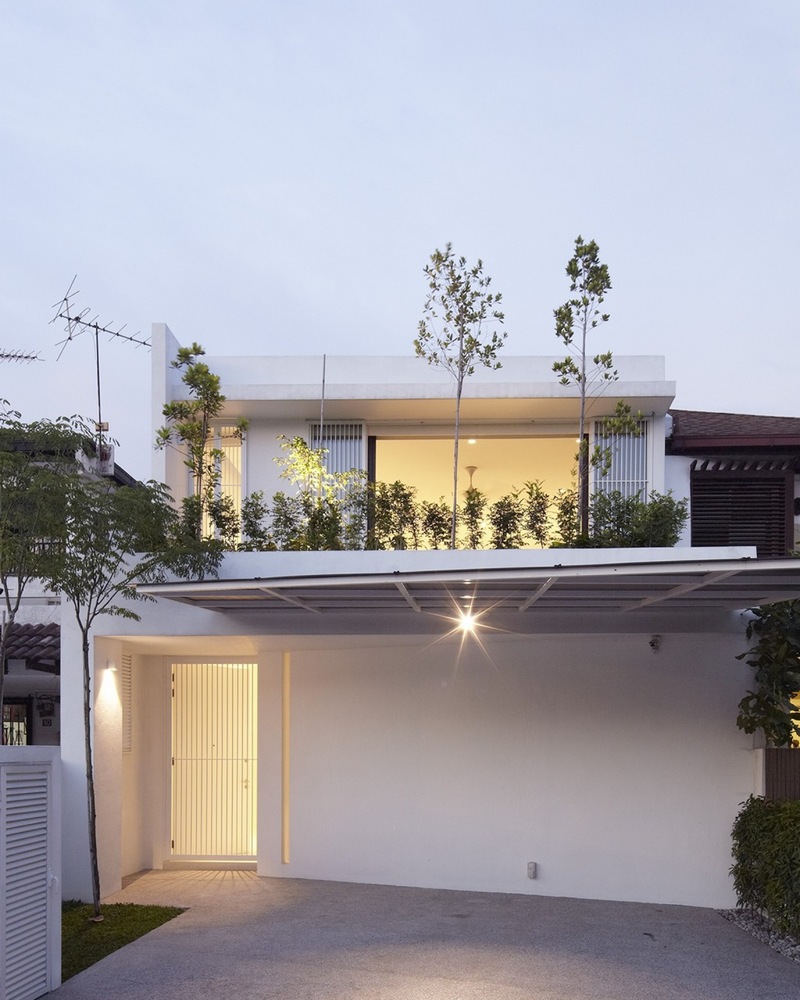 Living Area: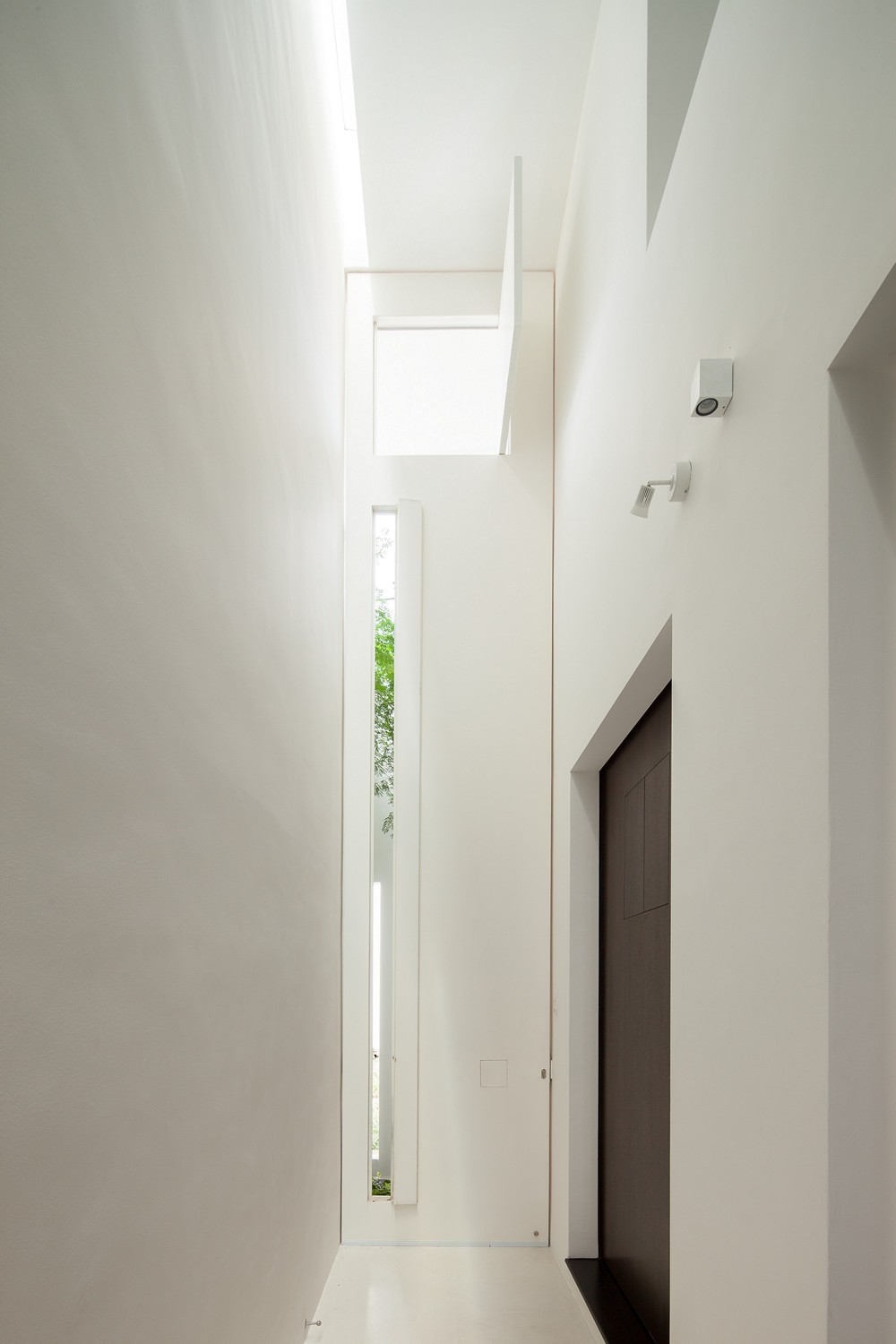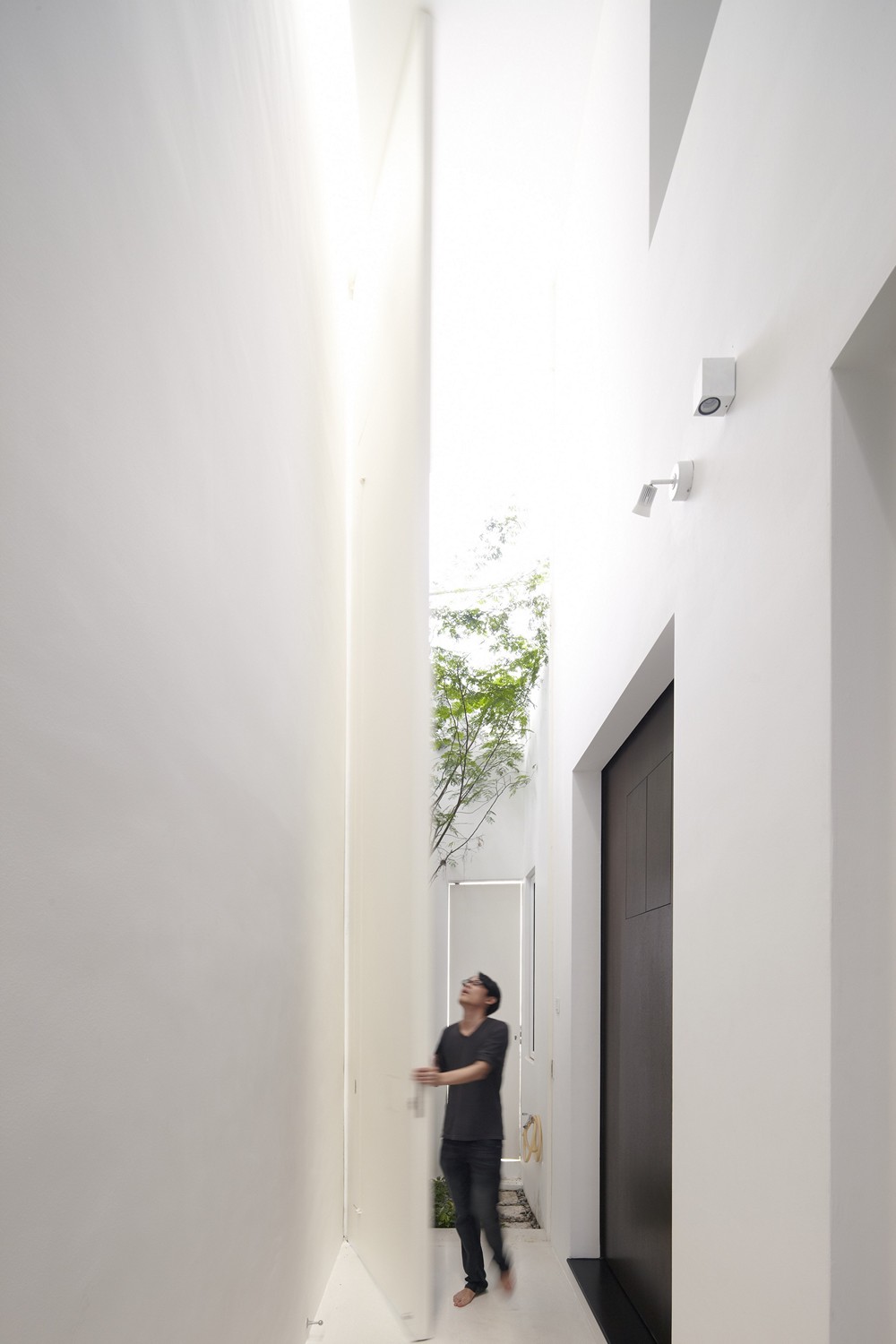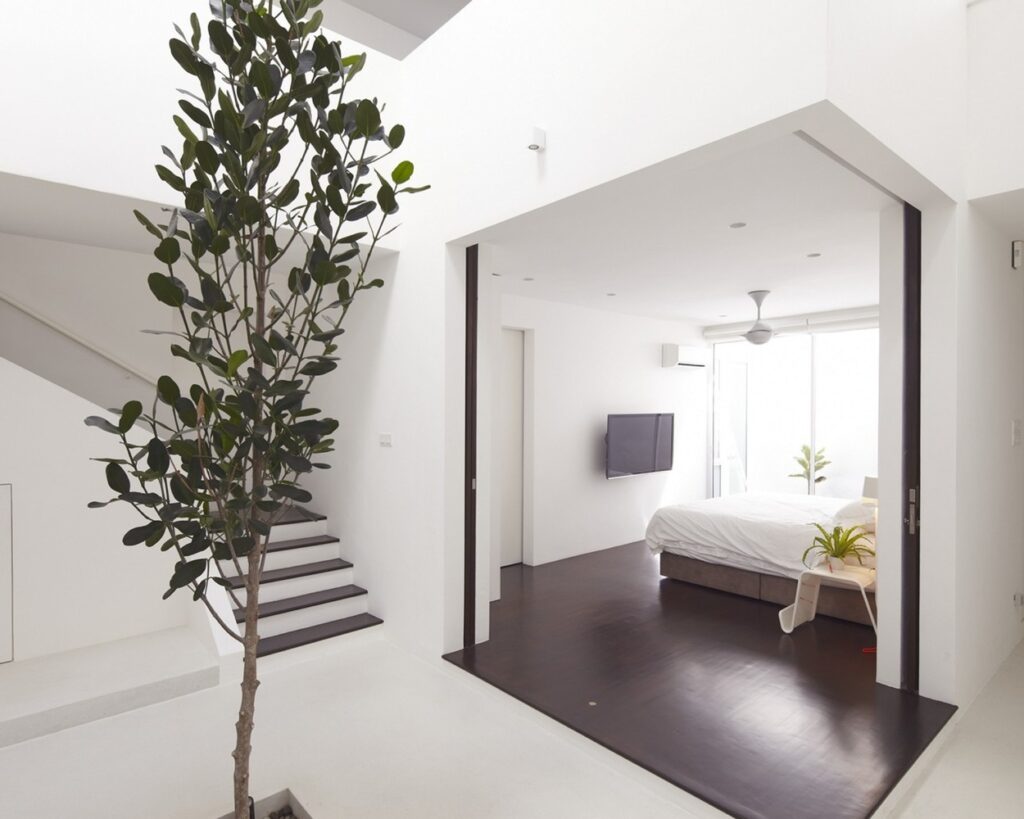 As they were limited by the site of the residence and were thinking of new ways to explore other ideas, they came upon an inspiration and decided to go with it. Usually, for landed, double-storey houses in Malaysia, you would expect the public areas to be at the ground floor while the first floor was reserved for the more private areas of the residents such as the bedrooms.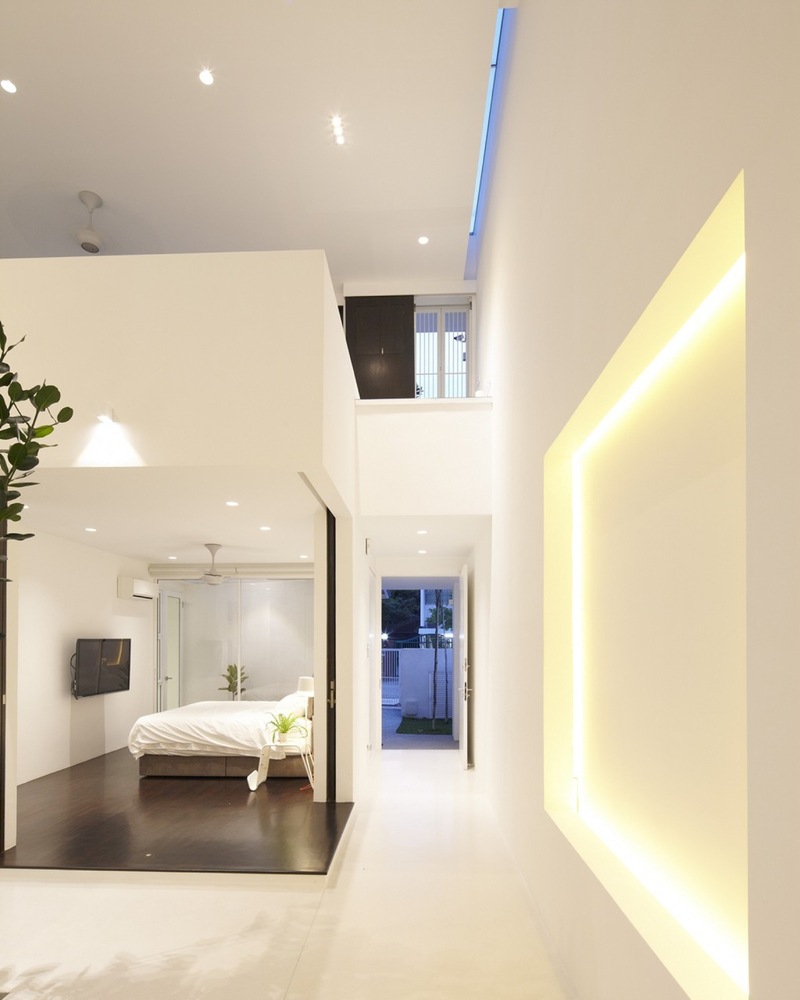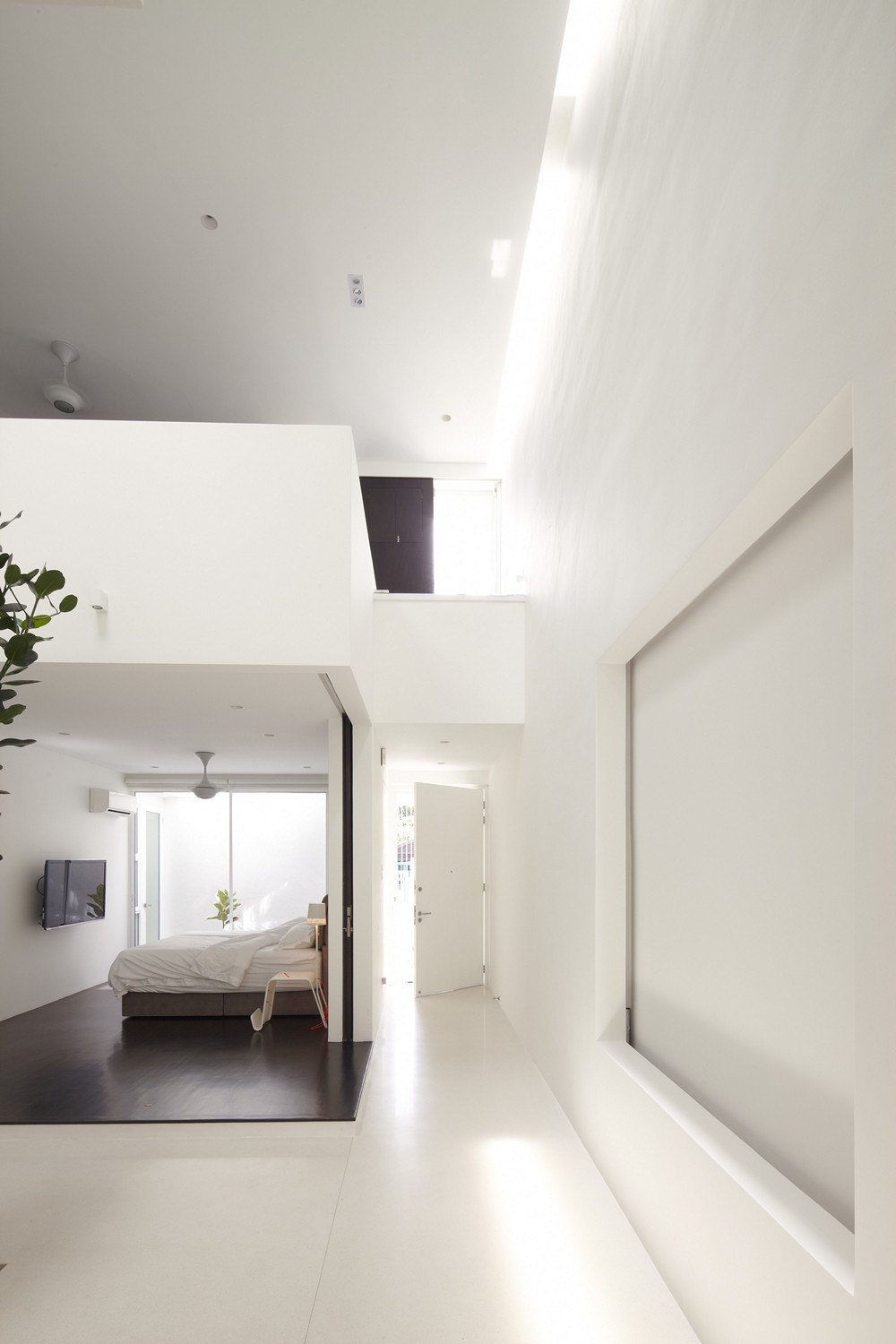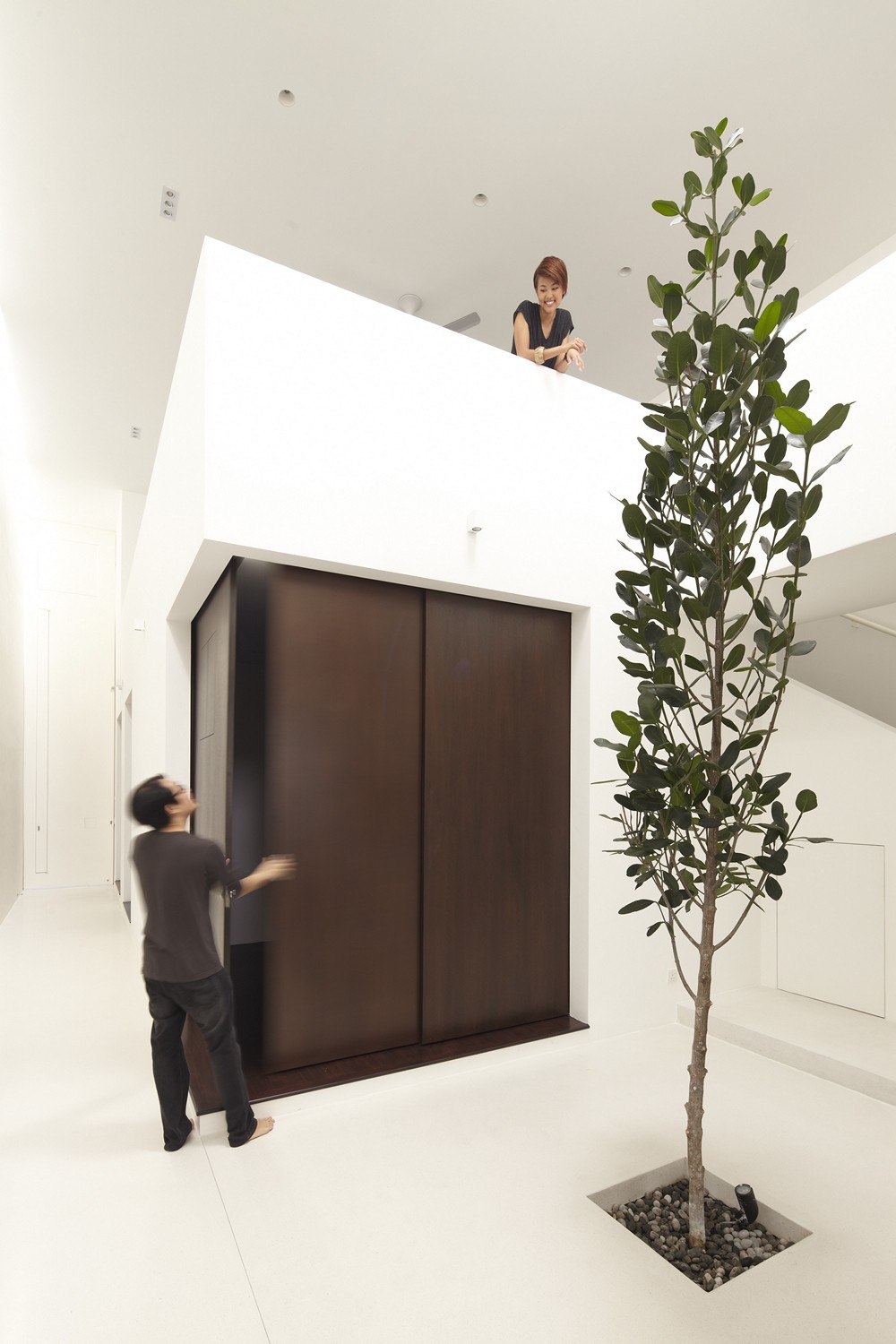 However, Ittka House is different from this as their roles are reversed, making the first floor the living area while the ground floor is where the bedrooms are located. To make sure that the occupants had their privacy, the ground floor is more solidly enclosed with walls while with large sliding doors at the bedrooms which can be opened for more spaciousness and closed when privacy is needed.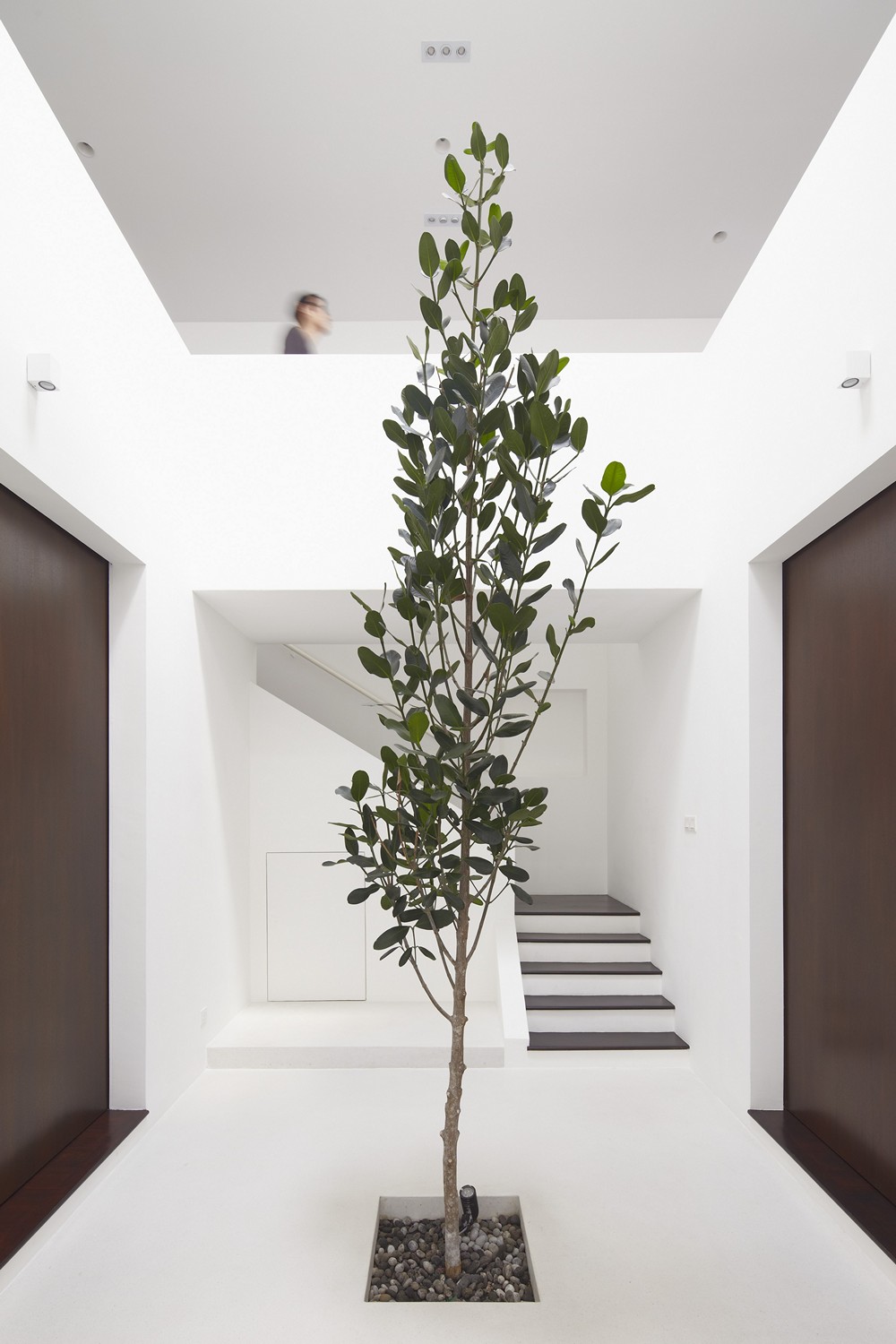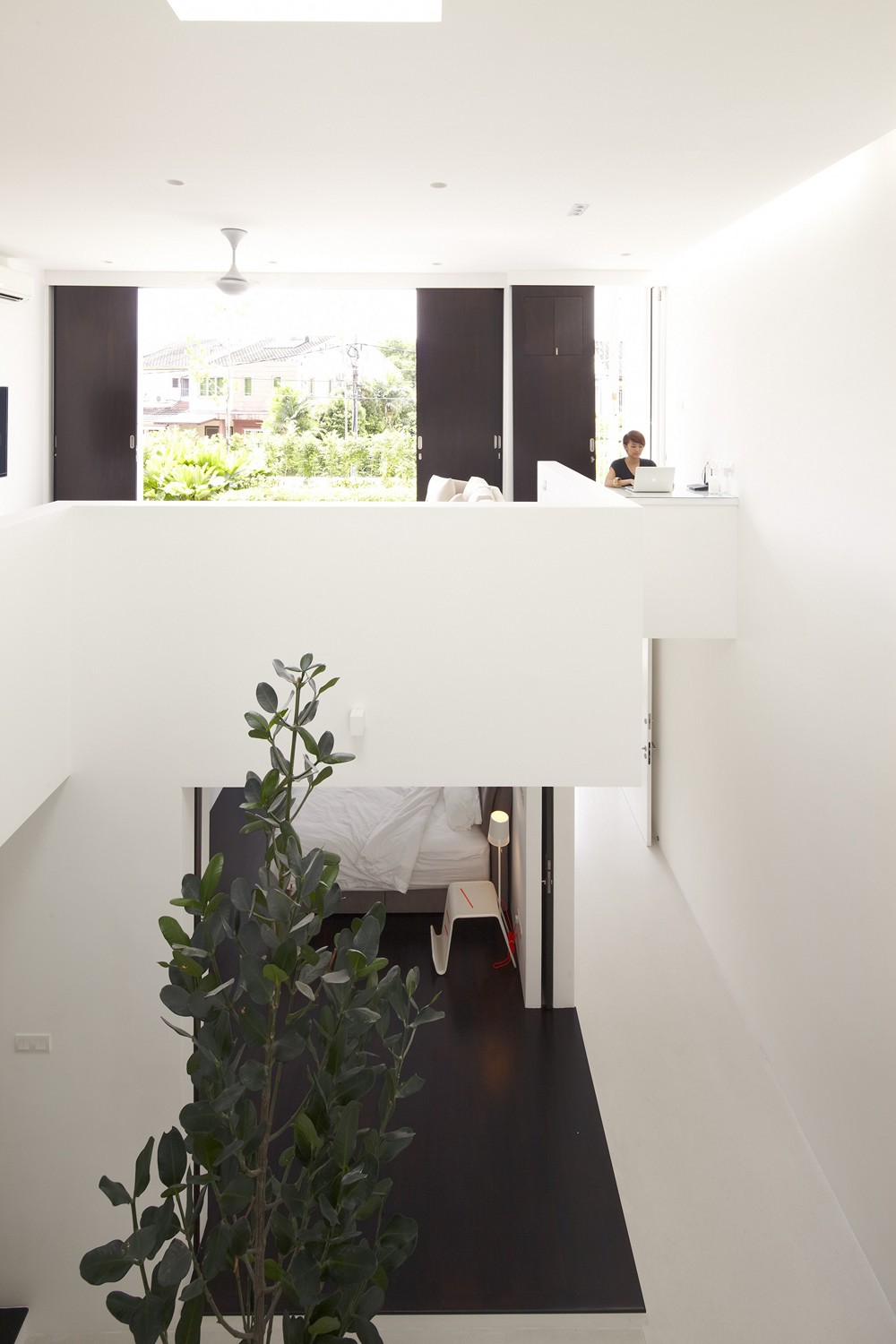 The main courtyard that connects the bedrooms downstairs is double volume, which makes it look more roomy and open. Skylights provide enough natural light to illuminate the house, ensuring that the air circulation is good; so that the house is not too dark and cramped looking. A sturdy tree is planted at the courtyard downstairs which proves to be a focal point; when one enters the home while a large door at the end of the main corridor leads to a private, lush garden.
Upstairs Area: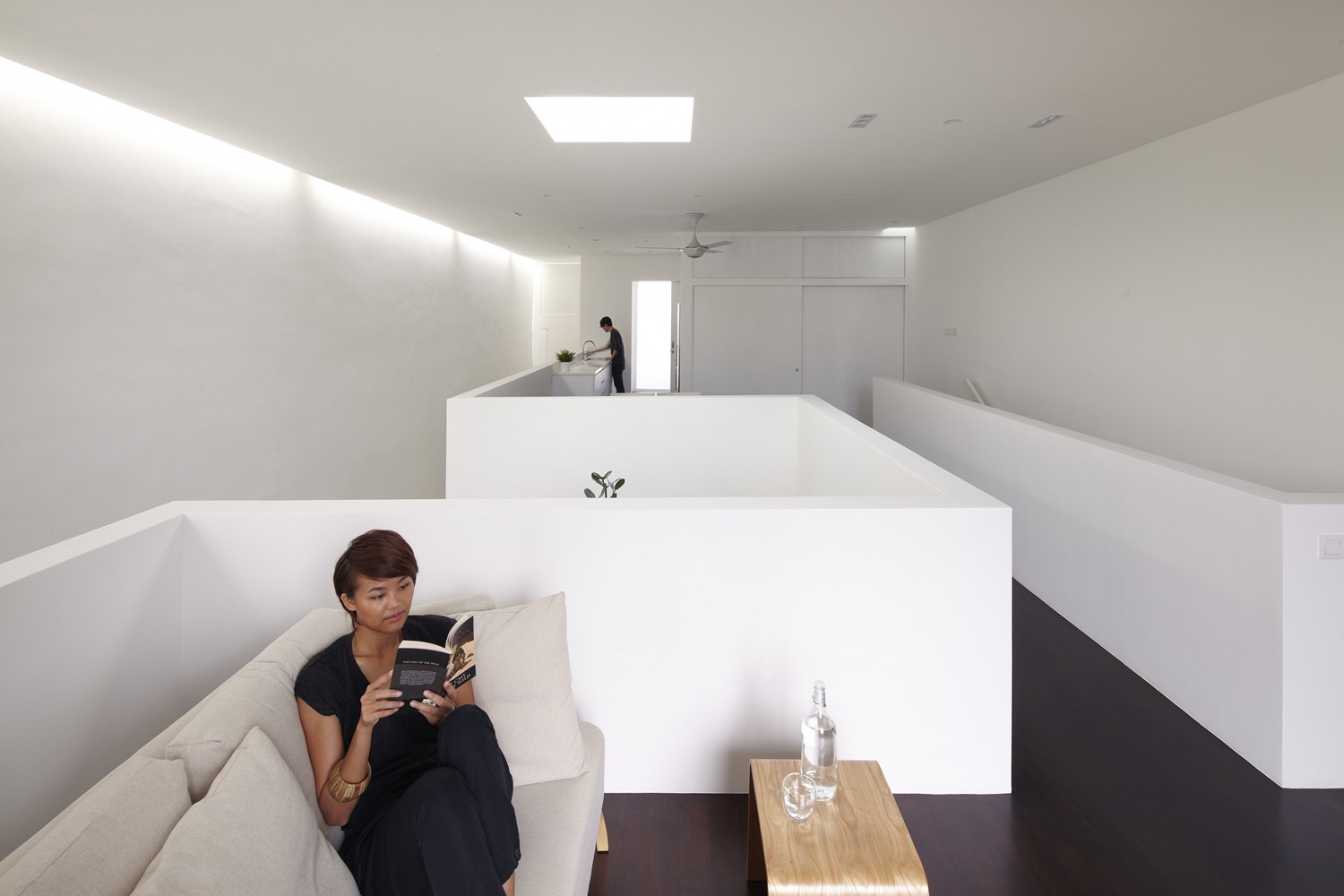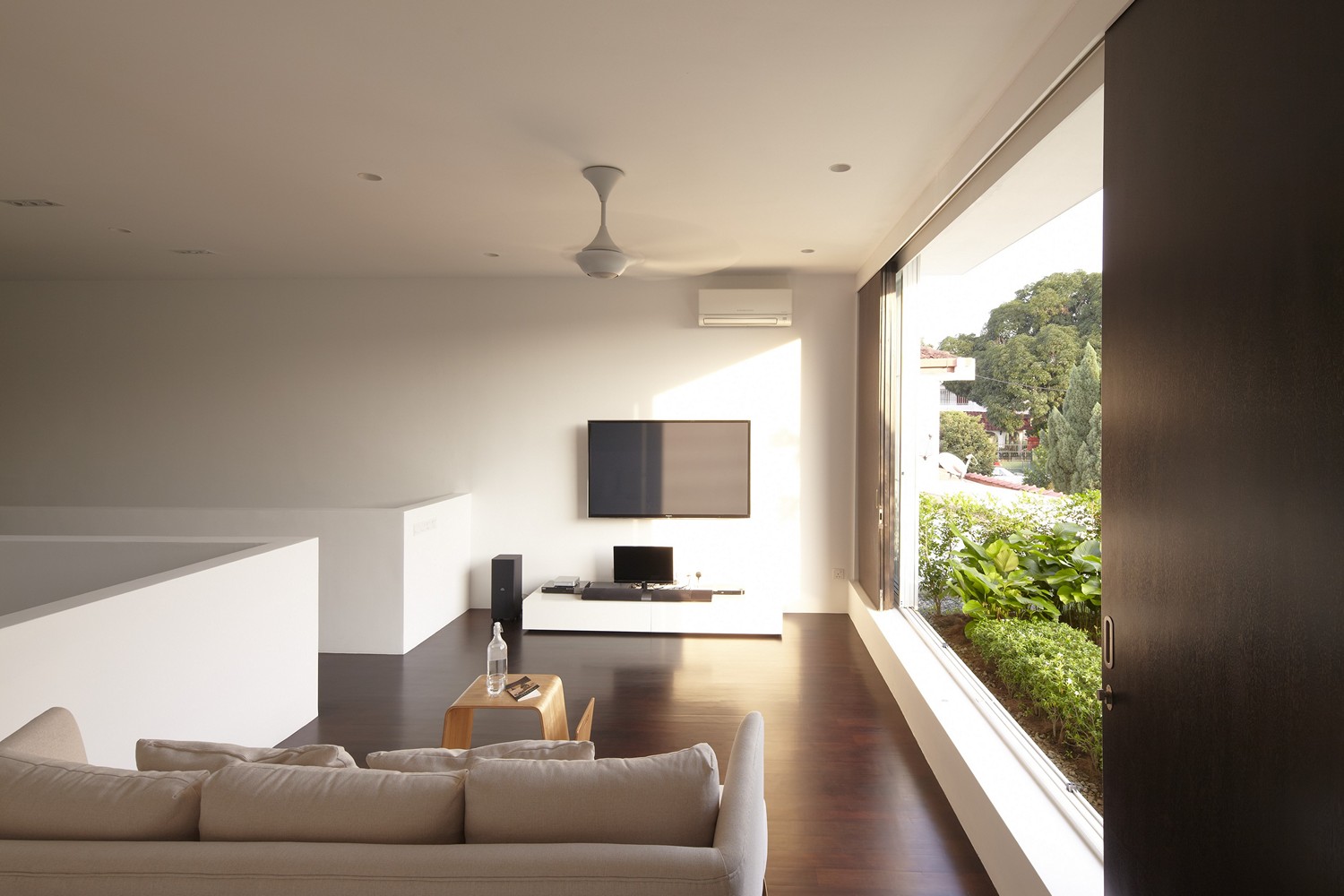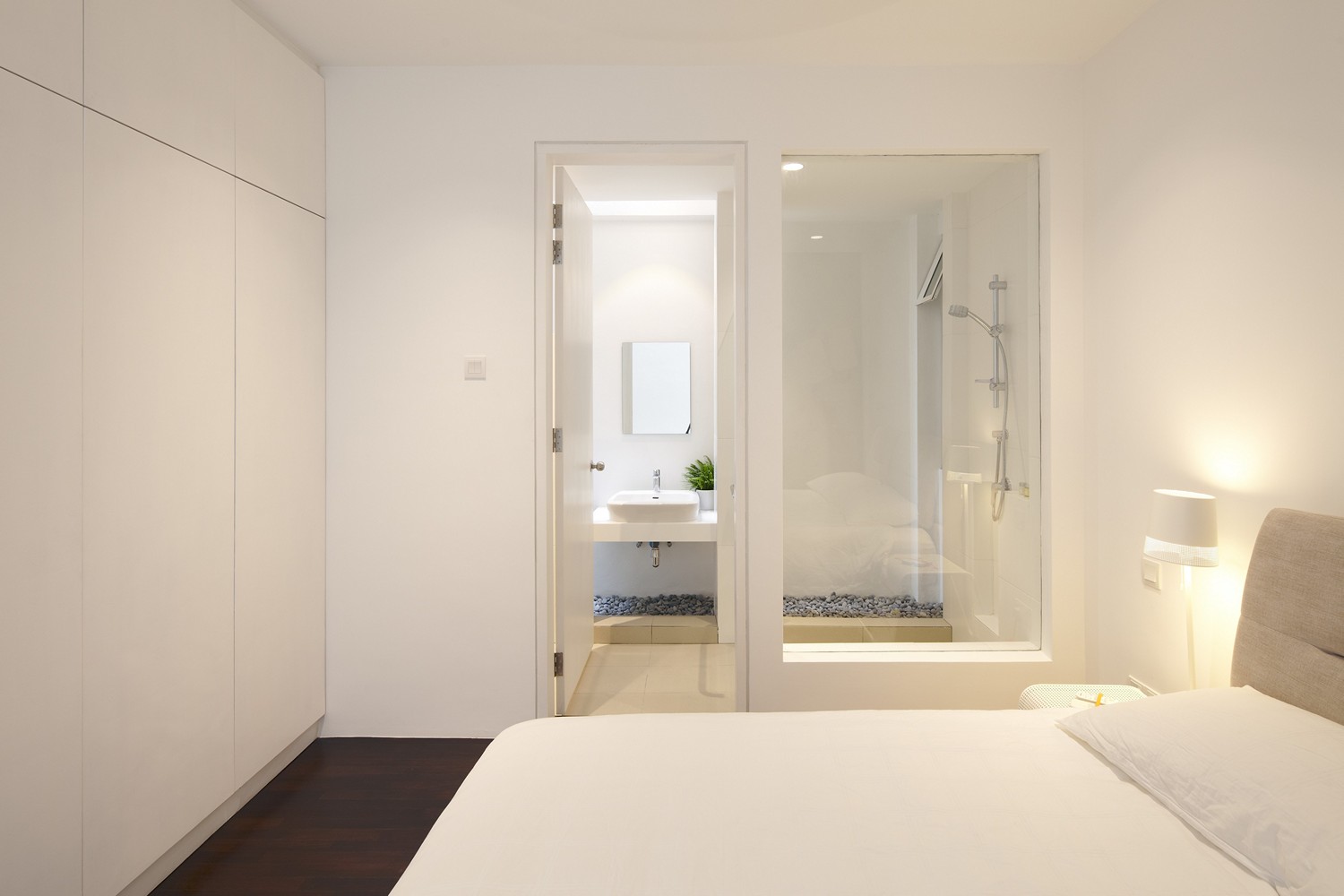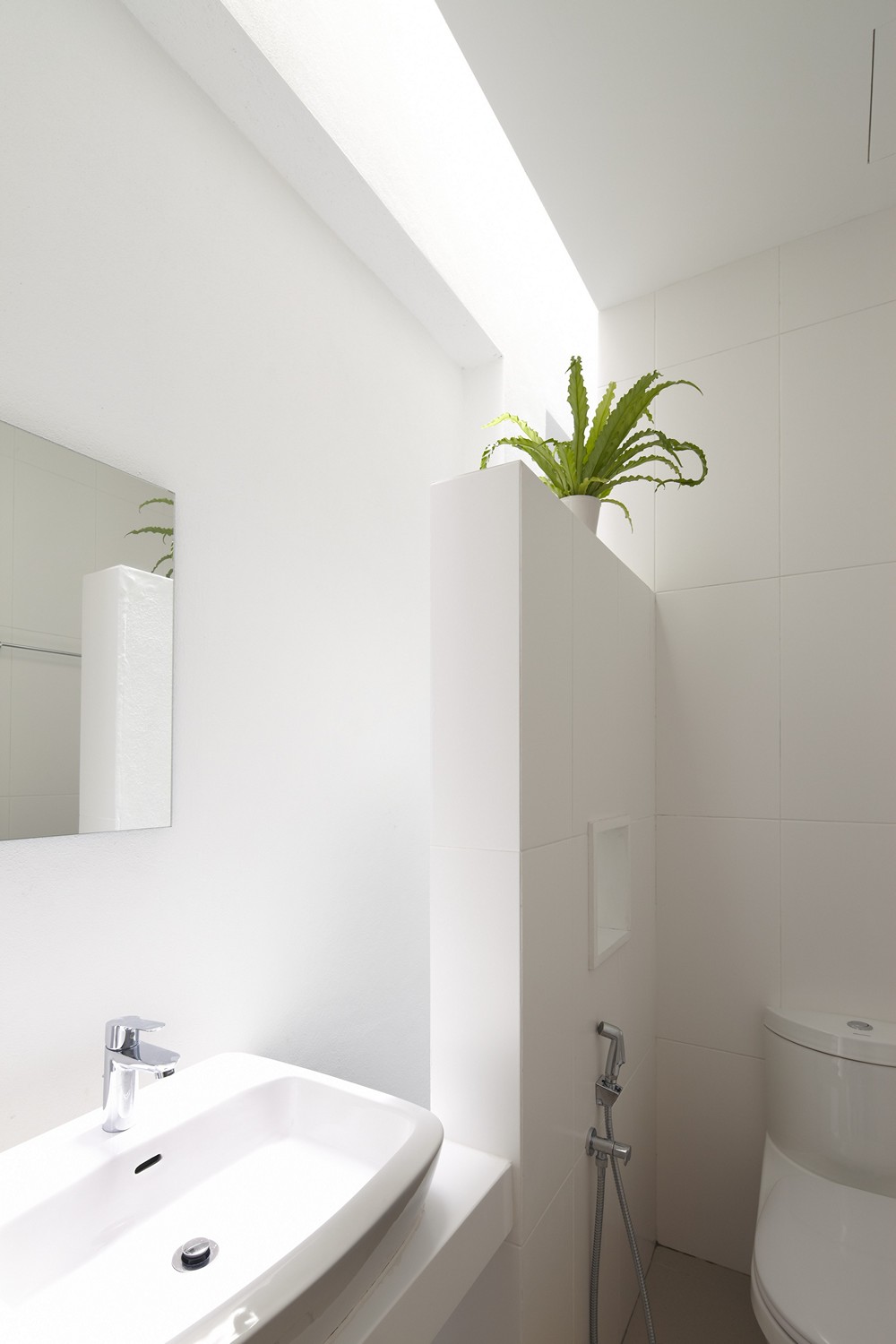 Upstairs, you can find the kitchen, dining and living area in one open space that looks simply warm and homey. As the living area is located here, the designers made a roof deck of sorts; where the owners can luxuriate in a private deck garden that is sheltered from the outside. The house uses a predominantly white coloured palette with wood accents; thrown in as they did not want it to be distracting. The home is a serene space defined by volume, depth and light instead.
All images are taken from Fabian Tan Architect's website unless otherwise stated.
Interested for more amazing house designs? Check out our collection of house design articles now.