At first glance, this double-storey brick structure looks imposing and majestic but given the chance, it is actually a very comfy and lovely home. It has a rather mesmerising view, as inhabitants are allowed a glimpse into the garden of Singapore's former Command House. The house is known as Viewing Back House by Hyla Architects. It is situated on a long plot of land and has a gorgeous view of the north.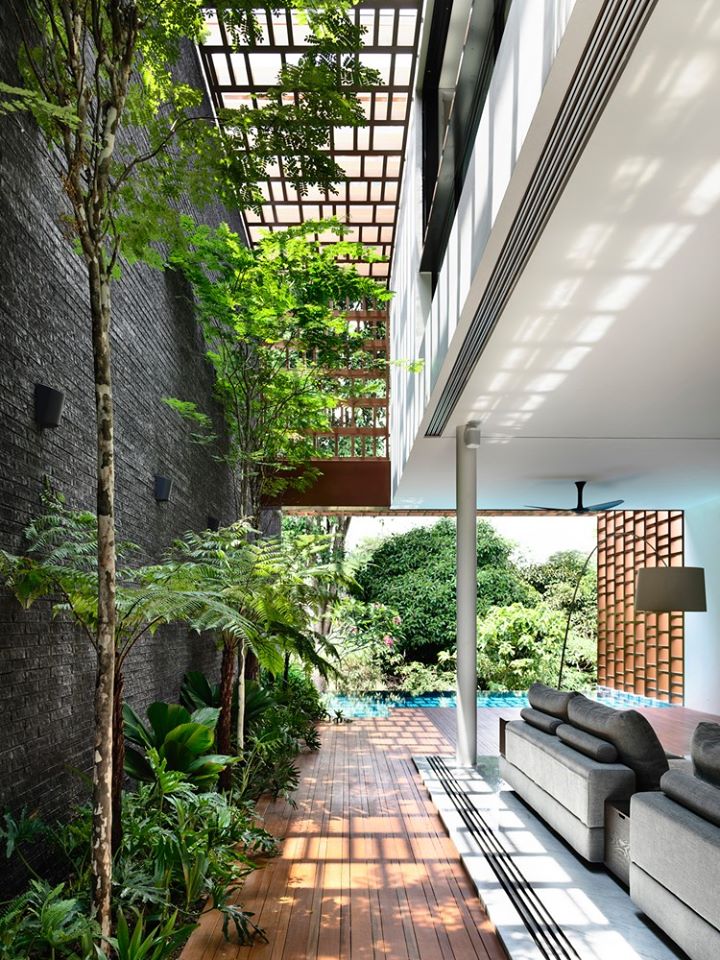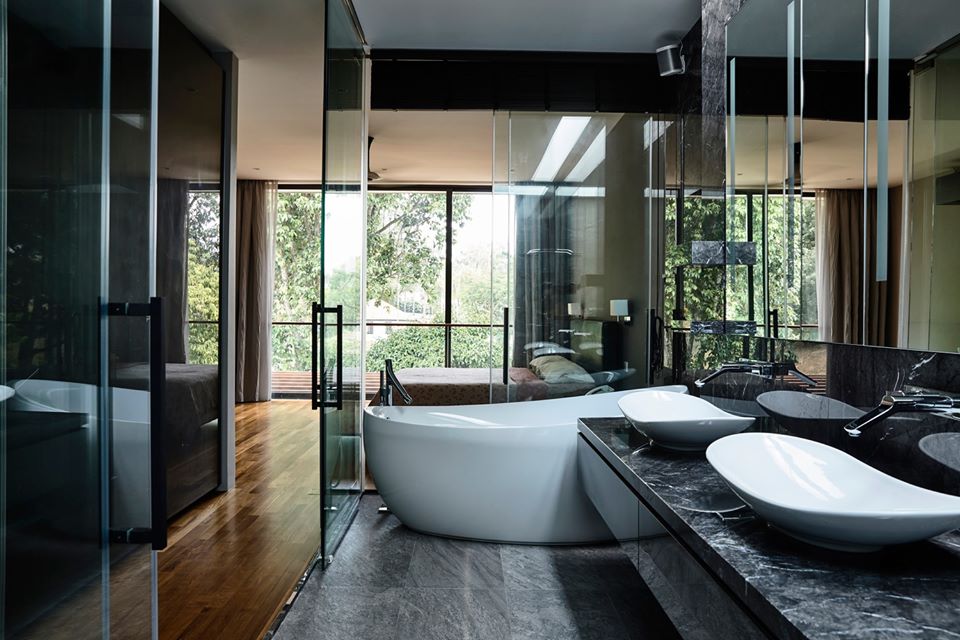 Exterior Area:
(Viewing Back House by Hyla Architects)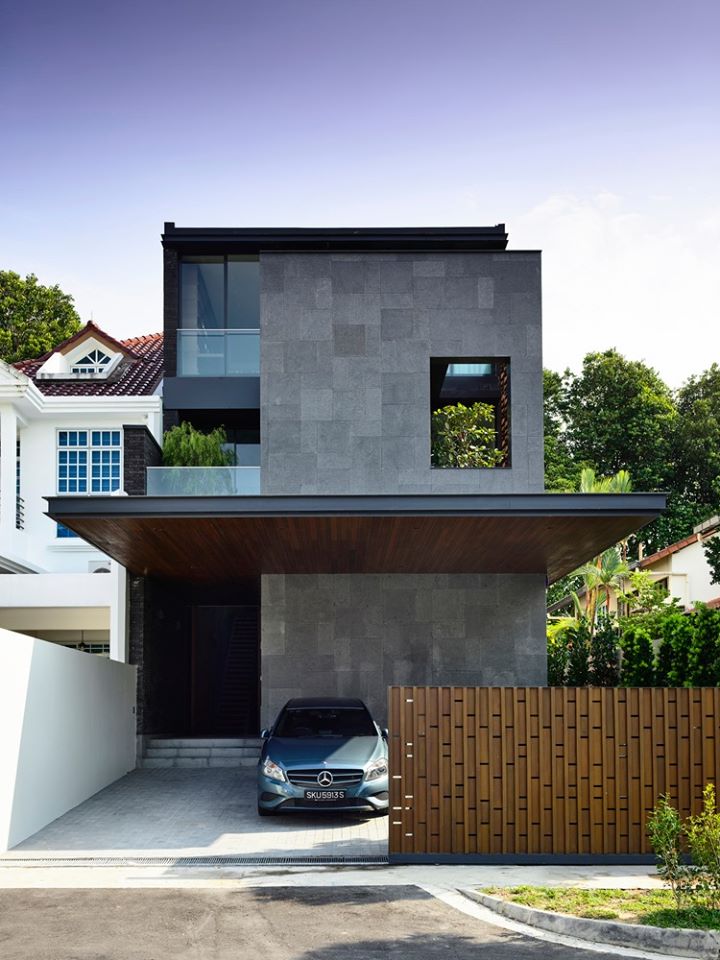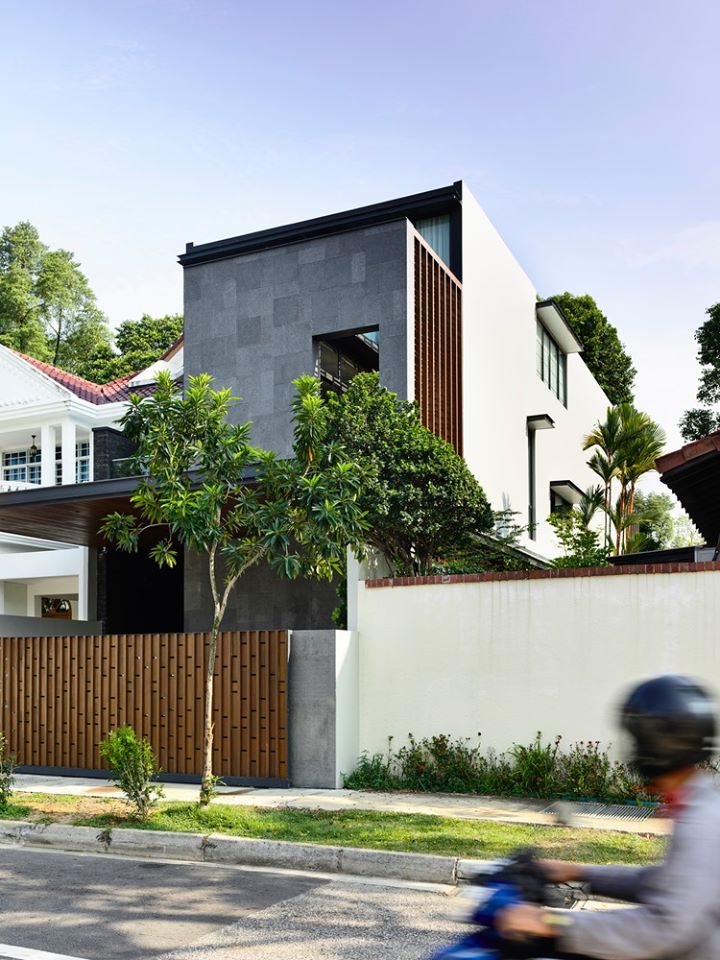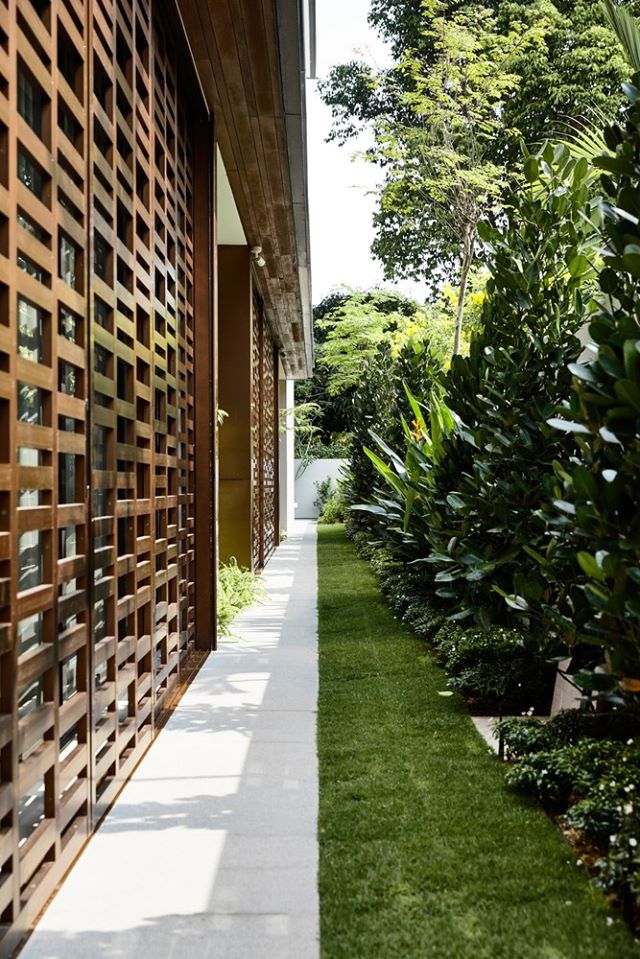 The granite and glass facade is rather clinical and cool, well protected by the heavy steel gates. The exterior of the house is filled with greenery and looks very homey, giving it a welcoming air. The sides of the house are painted white and stretches far behind, which is one of its defining features.
Interior Area: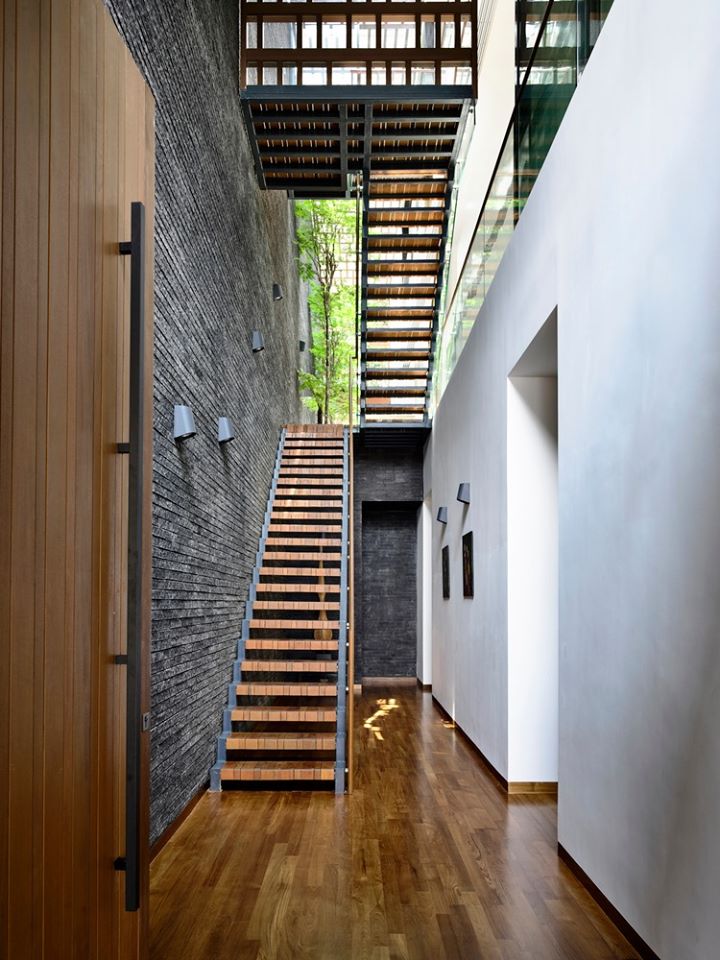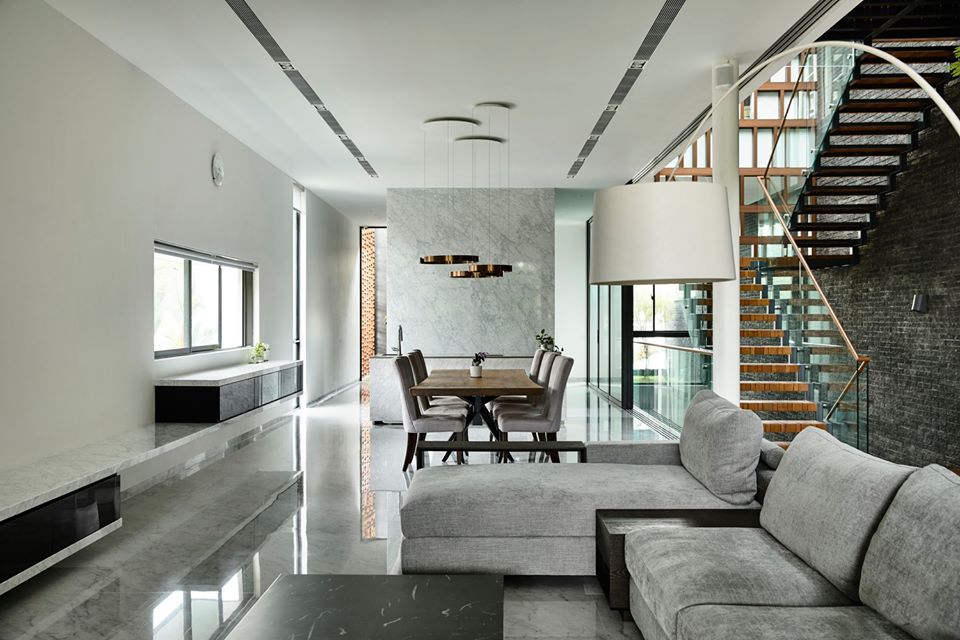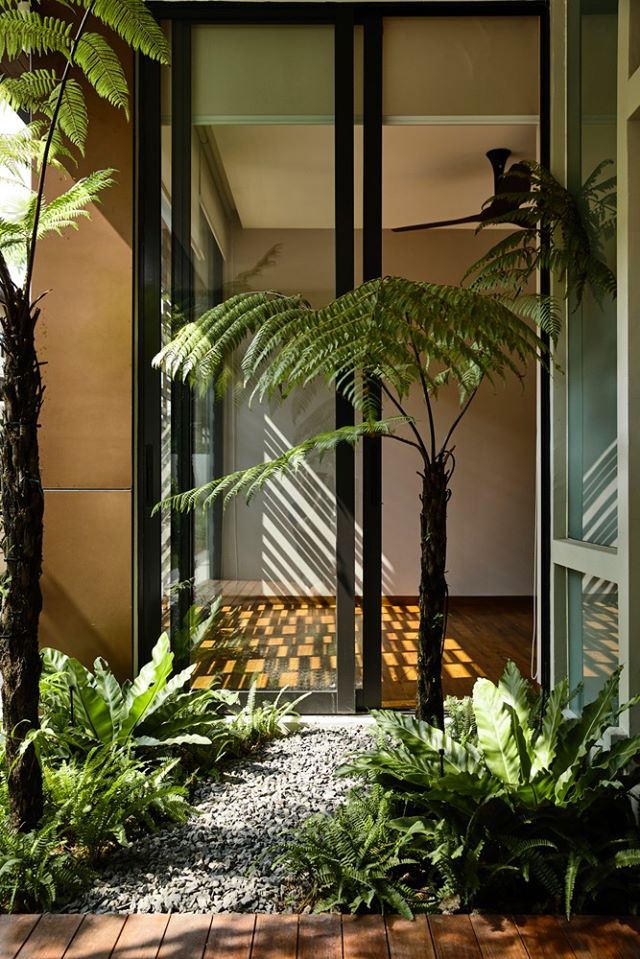 However, once you enter the home, you will notice floating timber steps ahead that frame the corridor of trees and blurs the boundary between indoor and outdoor. The foyer has dark face brick on one side and thanks to its double volume, it is very spacious and airy. There is also an intricate rectilinear screen and pergola which is very eye-catching.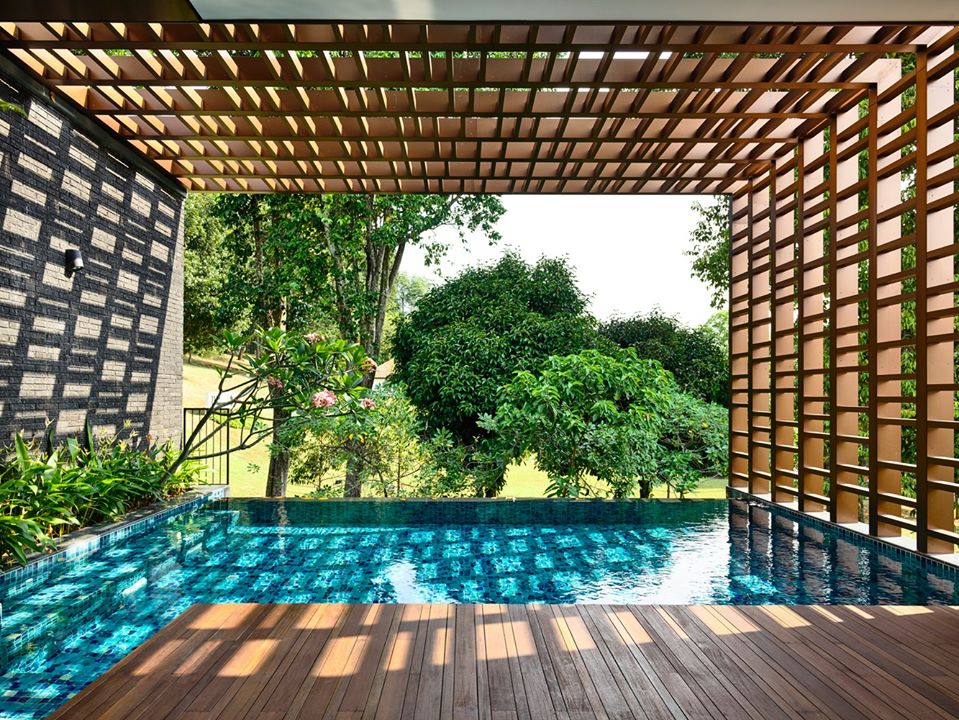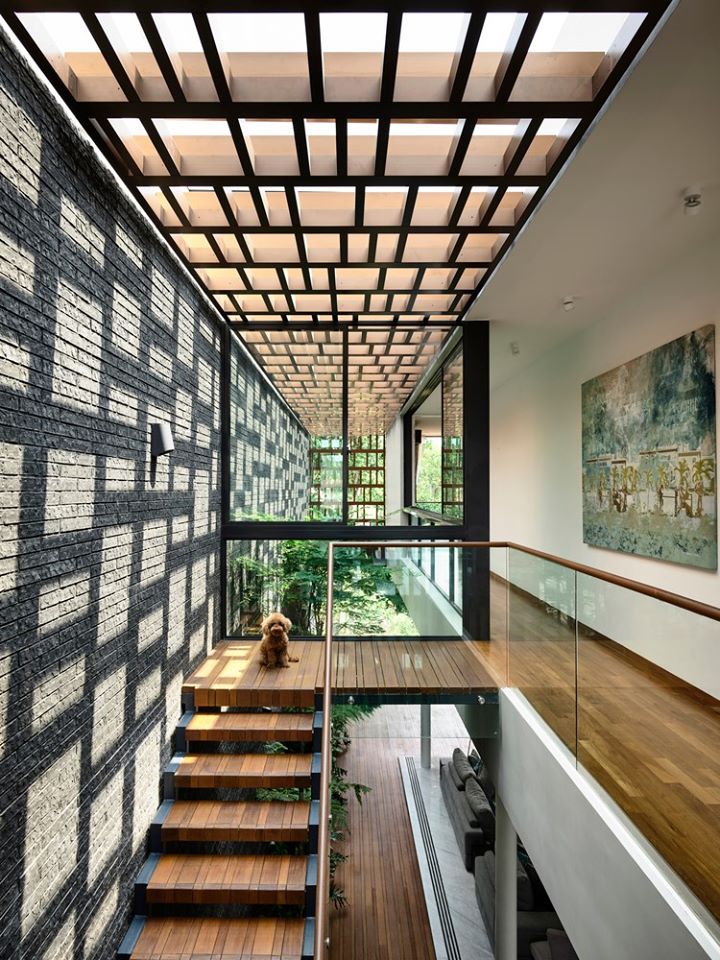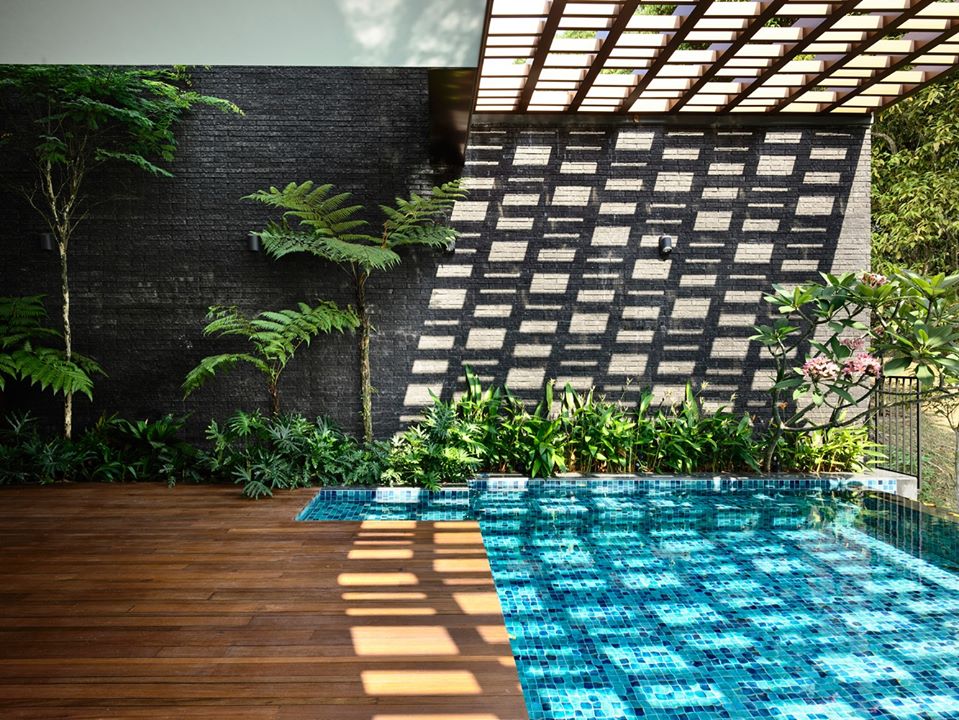 The screen is very dynamic as it creates a pattern of vertical and horizontal lines stretching across the building. During the day, the sun throws playful shadows across the home and allows residents glimpses of the space outside. This interplay of shadows transition from wall to roof, casting light on the infinity pool below. Breaking away from tradition, the full-length living and dining room is located on the second floor which allows it more space.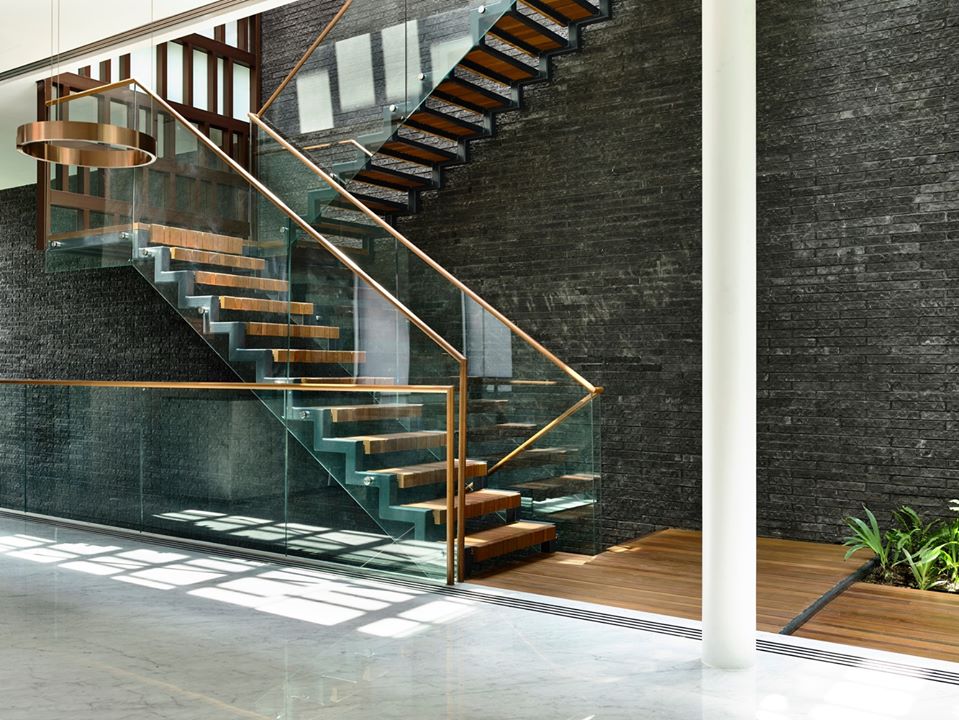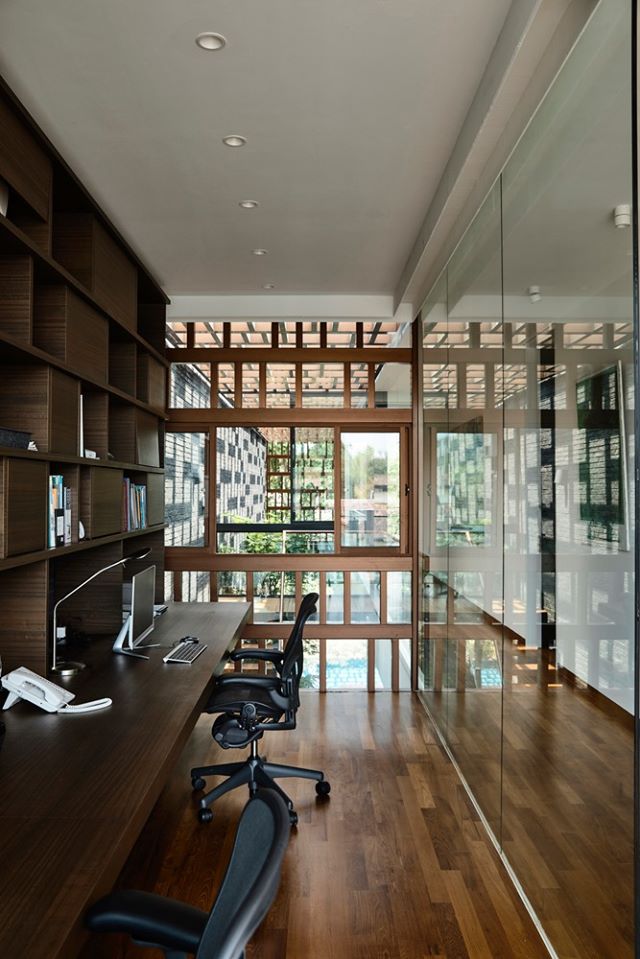 The glass study and three bedrooms are situated on the top floor overlooking the stairwell. The designers went with a modern look for the interiors and used various types of materials to create texture. Luxurious marble, warm timber and textured brick come together for a look that is classically timeless and warm.
All images taken from Hyla Architects unless otherwise stated.
Interested for more amazing house designs? Check out our collection of house design articles now.