A house can only be called a home if it's somewhere you can truly relax, feel safe and spend quality time. And if you live with other people or your family, then the home should be a place where you can strengthen your bond with them. This is the core concept behind the design of Greja House, a semi-detached house located in a cosy enclave in Singapore.
Designed by Park + Associates, they wanted the house to facilitate the relationship between the family living there and increase their interactions. To fulfil that brief, the design team paid special attention to the spaces of the home to create internal flow.
Project: The Greja House
Architect: Park + Associates
Location: Singapore
Exterior Area: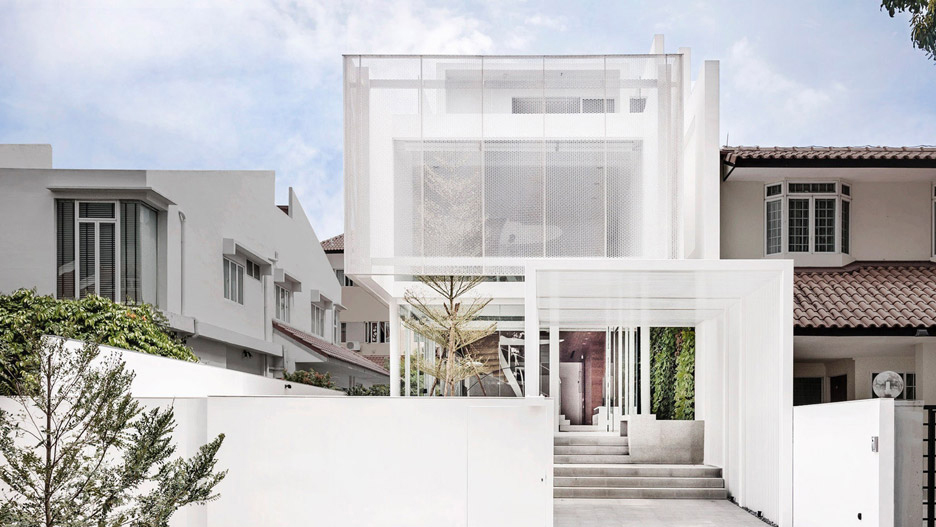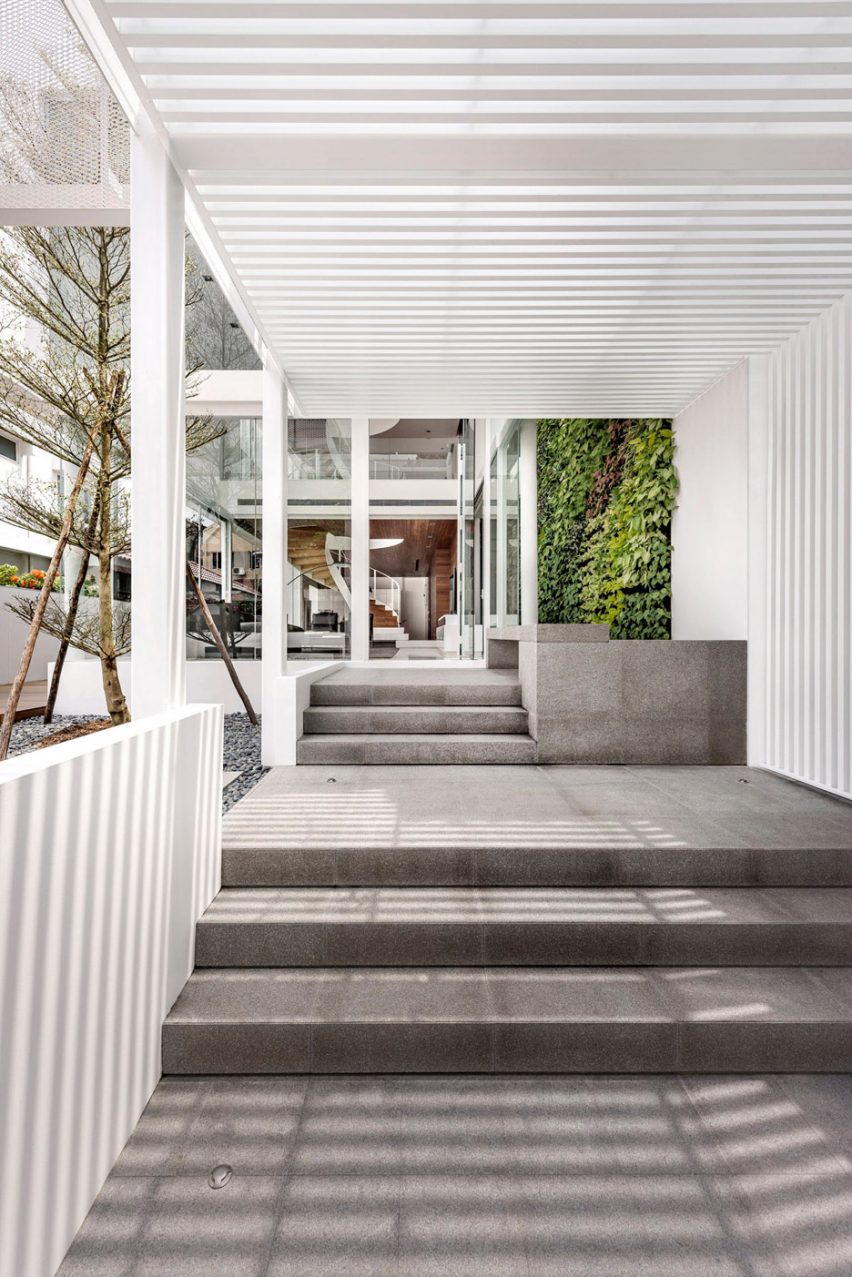 Looking at the exterior, one would never have realised that the internal is largely open space. Located close to the Sungei Bedok River, the sleek white house boasts large glass openings with gorgeous views of the pretty manicured gardens and a green wall that makes a striking feature.
The perimeter of the land is surrounded by a border of tall walls, ensuring that the residents have adequate privacy even though they have many large openings.
Interior Area: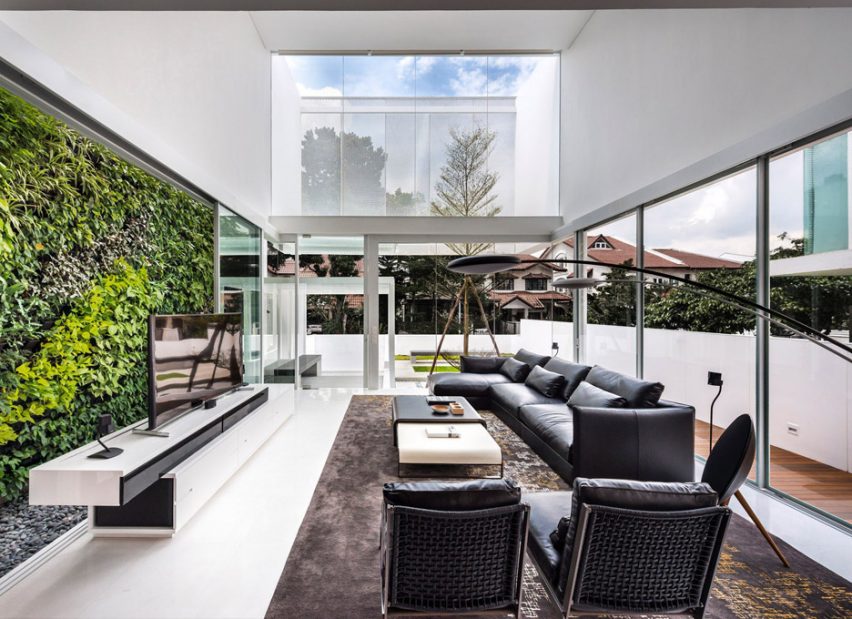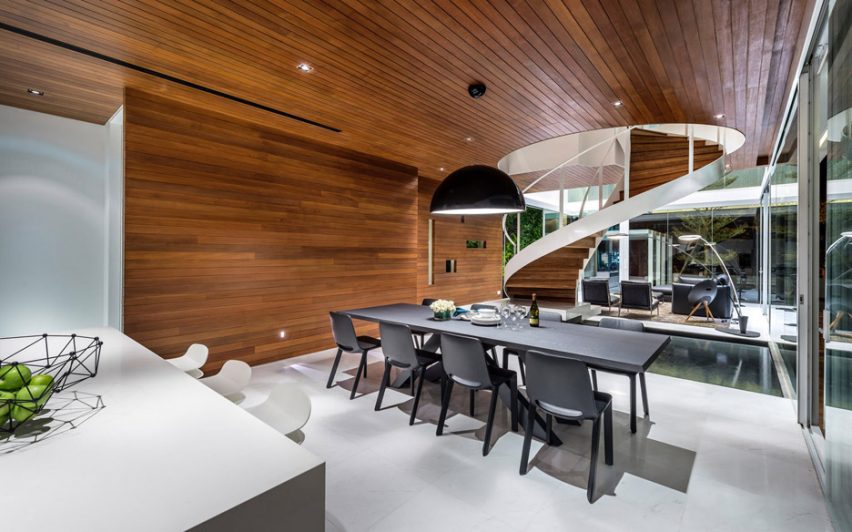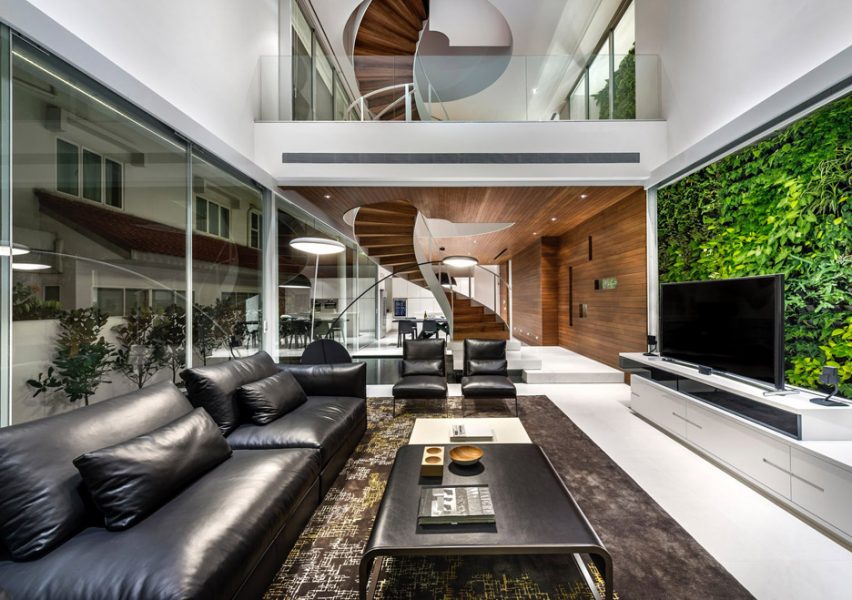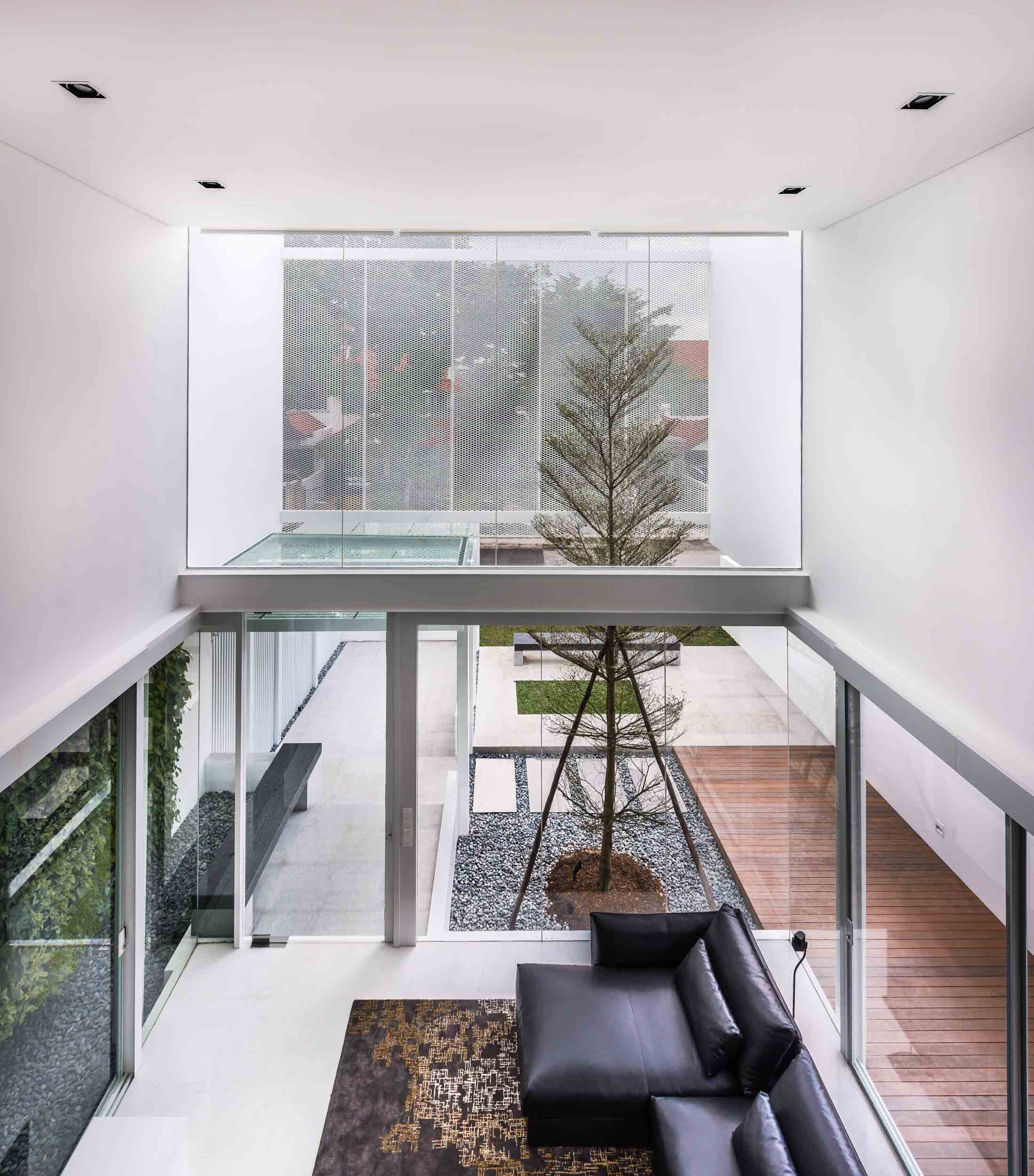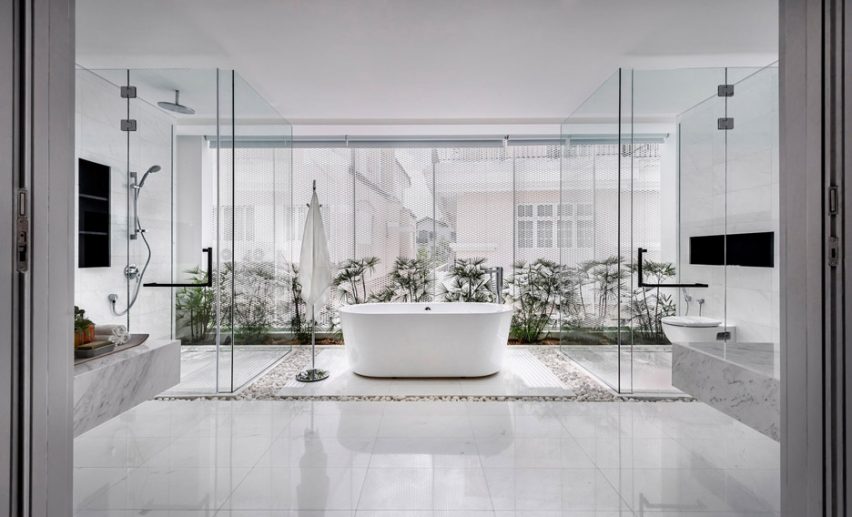 To create the aforementioned flow, the key was to keep the interior largely open plan. By reducing the need for walls to define the spaces allows more social interaction within the family members. Instead, the team decided to use interconnected voids and basic geometric voids contained within the glass box of the house, all defined by a sleek white frame.
While this frame functions as a screen made of semi-transparent white metal mesh that enables light and air to circulate while still maintaining some privacy, it also means it does not create a rigid boundary between the interior and the exterior.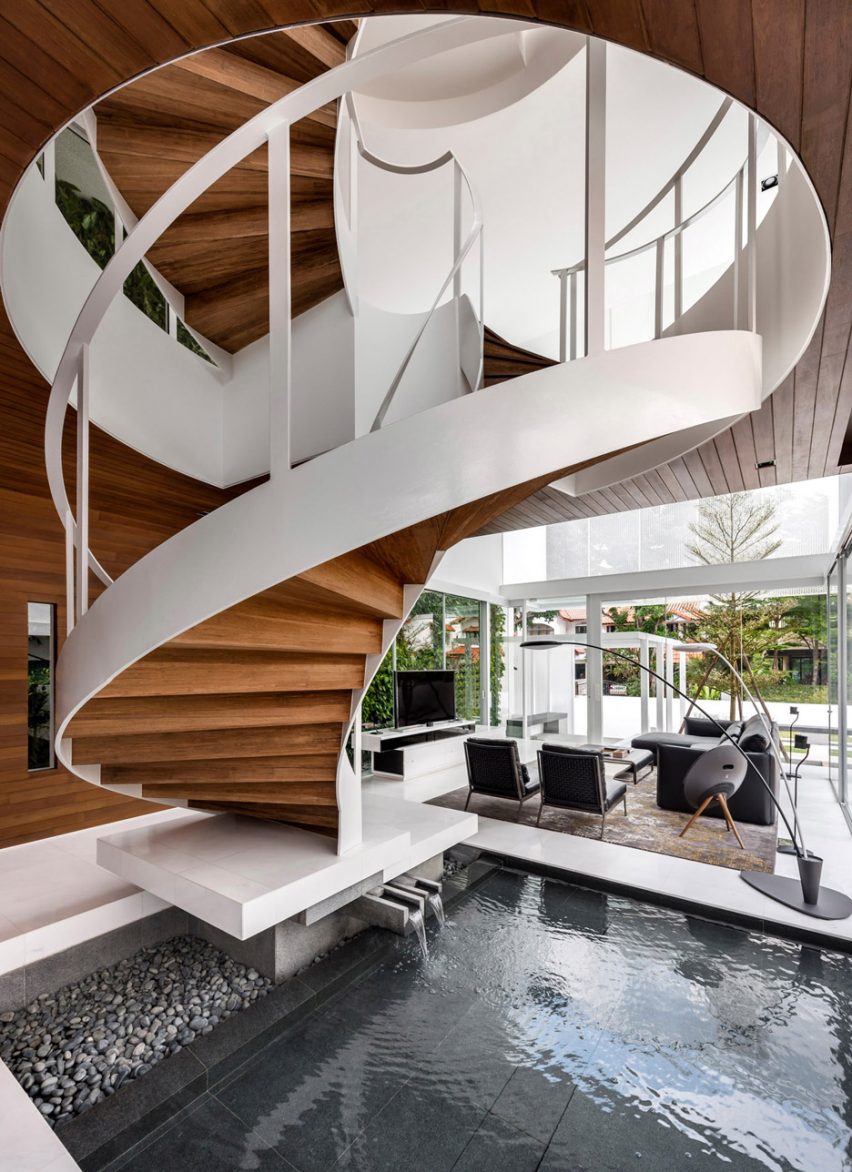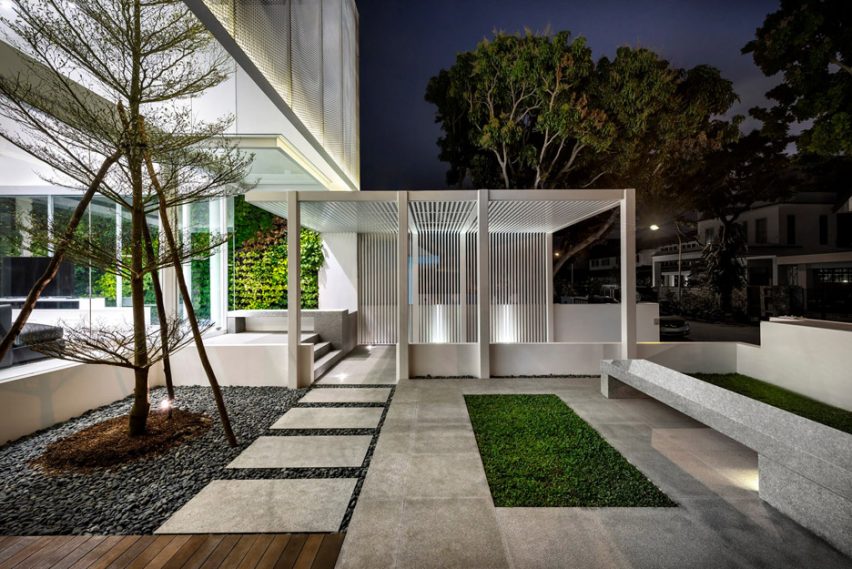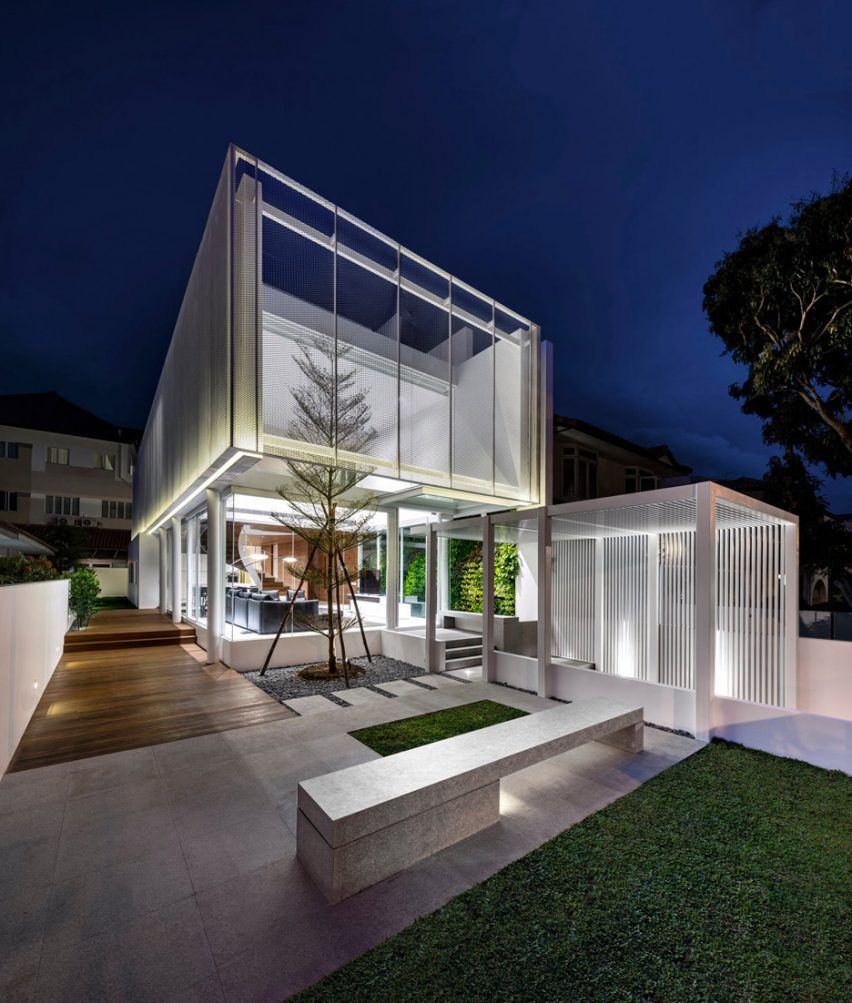 A beautiful winding staircase connects the upper floors while an interior water feature brings in nature to the home. Maintaining the streamlined, minimalist feel of the house, white is the main colour palette here with warm wooden elements used for some floors and walls to break up the monotony.
Verdant greenery can be spotted around the home, livening up the ambience with shades of black and grey providing visual contrast.
All images are taken from Park + Associates unless otherwise stated.
Interested for more amazing house designs? Check out our collection of house design articles now.