Your home should always be the castle that you retreat to at the end of a long, tiring day and the Space Between Walls created by Hyla Architects is one of these places. It is a 21st-century urban castle that is built to protect and embrace its inhabitants living within so that they will always have a sanctuary when the world outside is too much for them.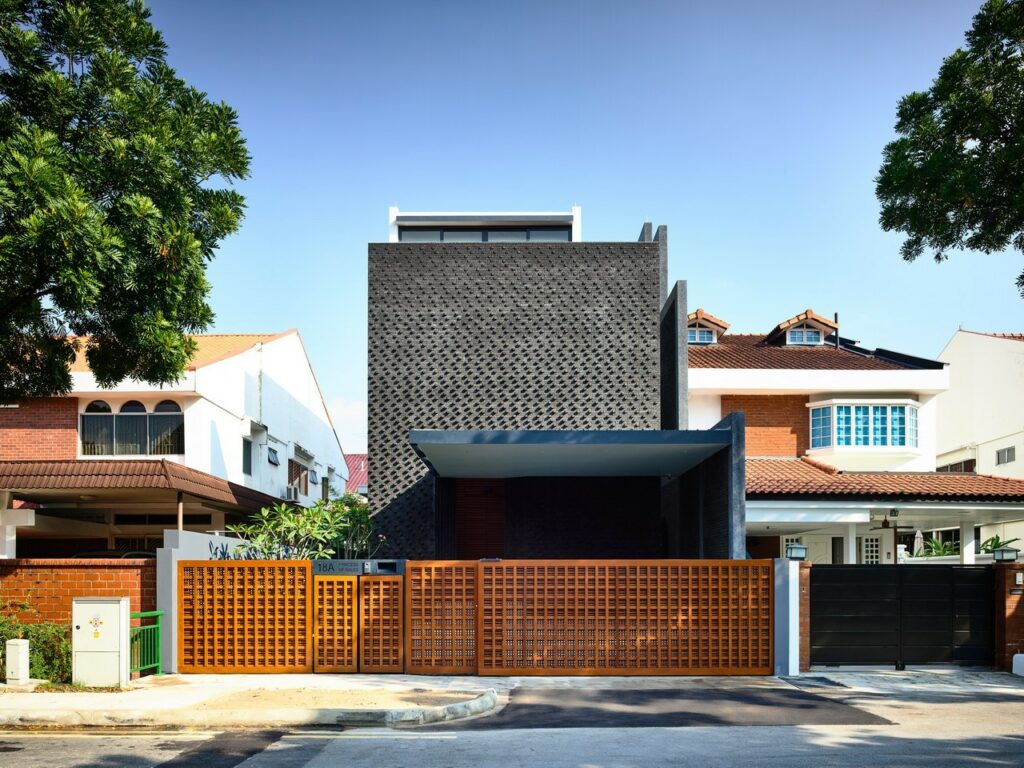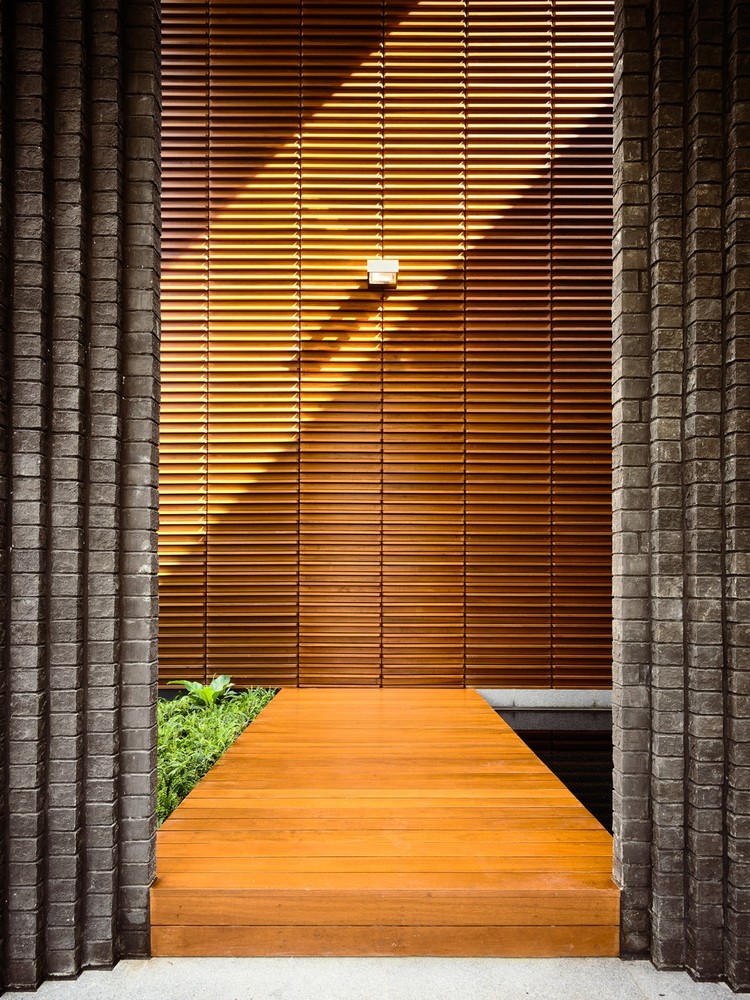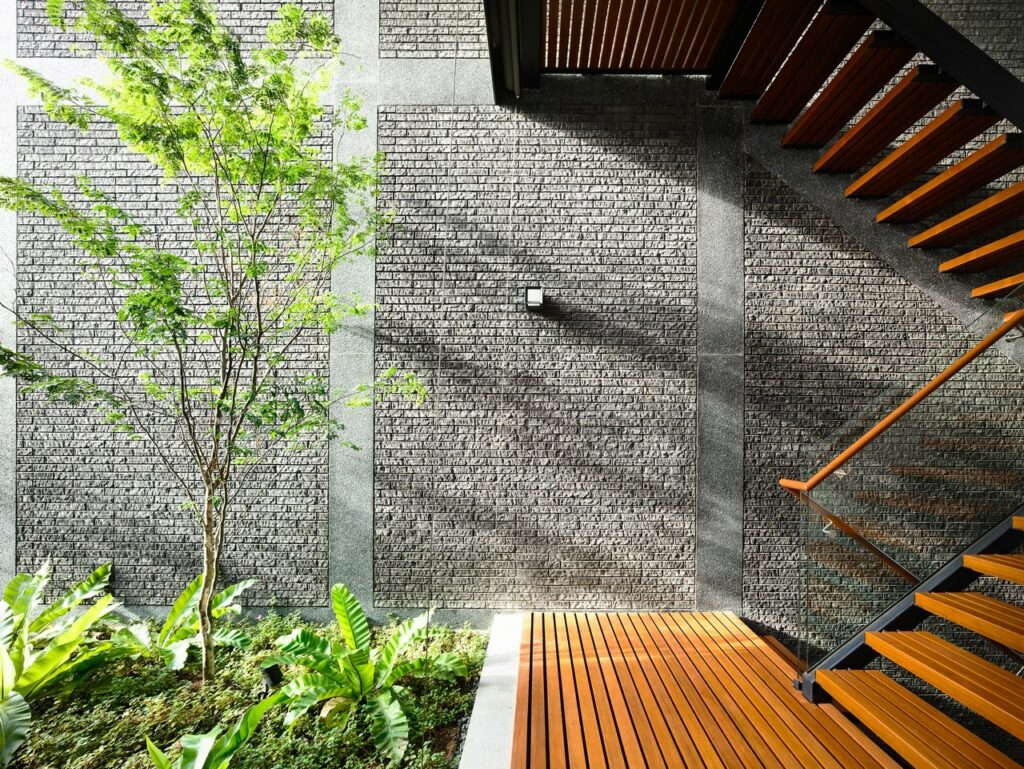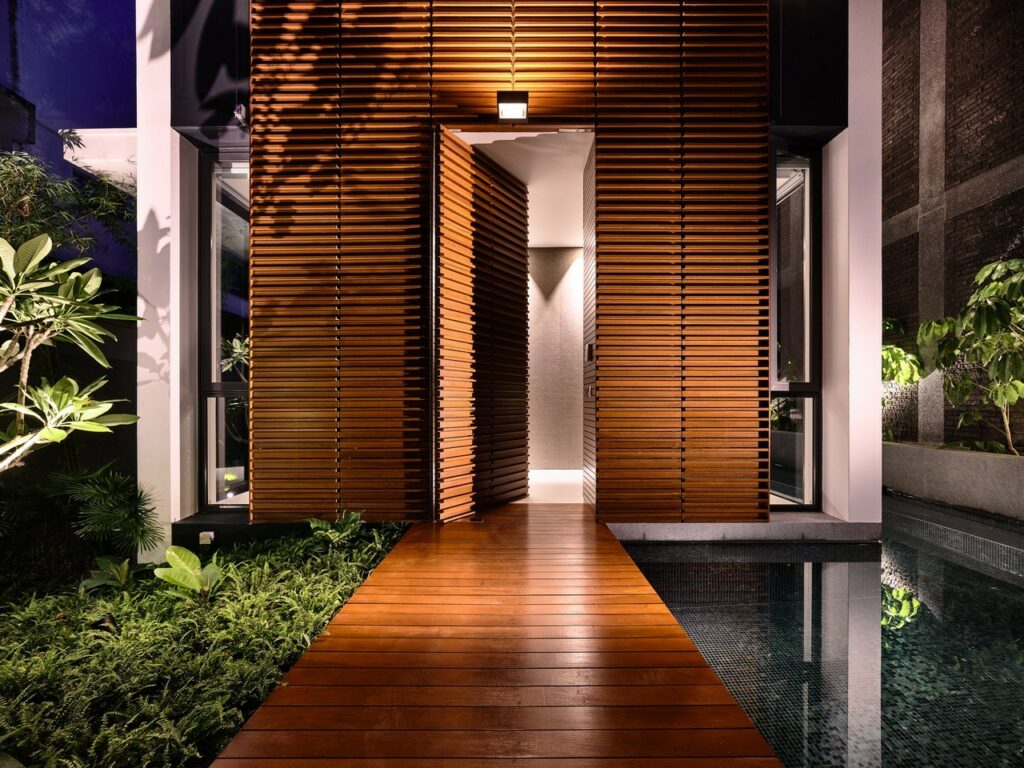 This sturdy and stylish semi-detached house is separated from its facade and party wall so that there is plenty of space to create a courtyard in between. This is essential for light and ventilation to flow through the home for a more inviting space while ensuring that the residents' privacy is maintained without sacrificing any of the gorgeous views.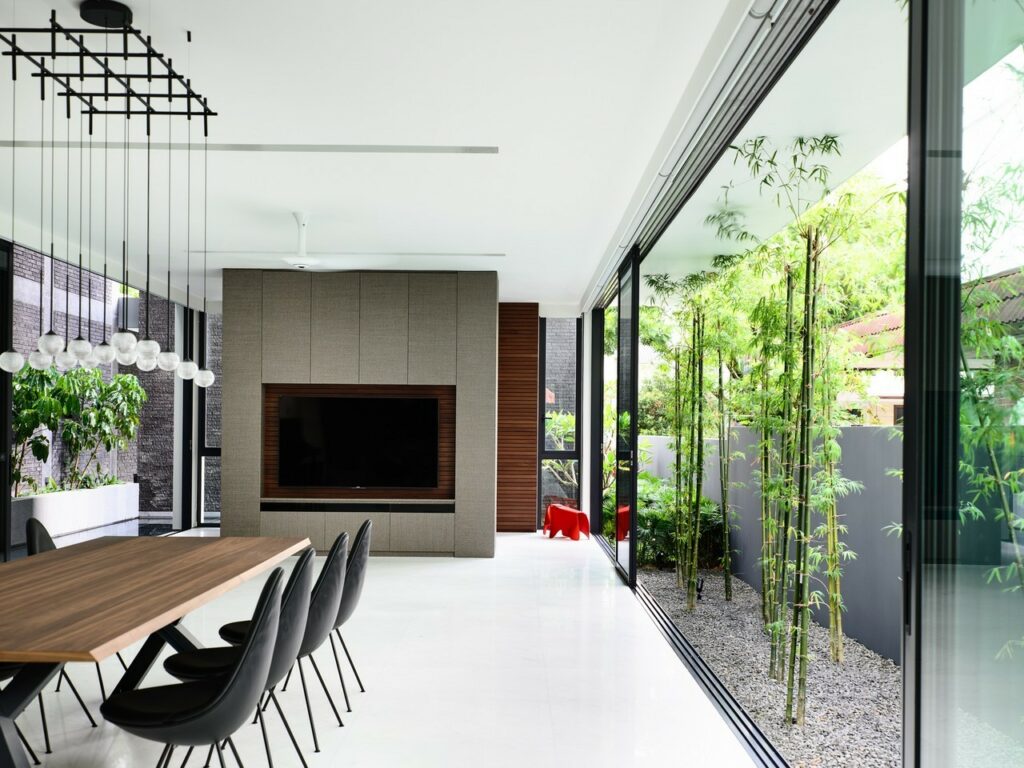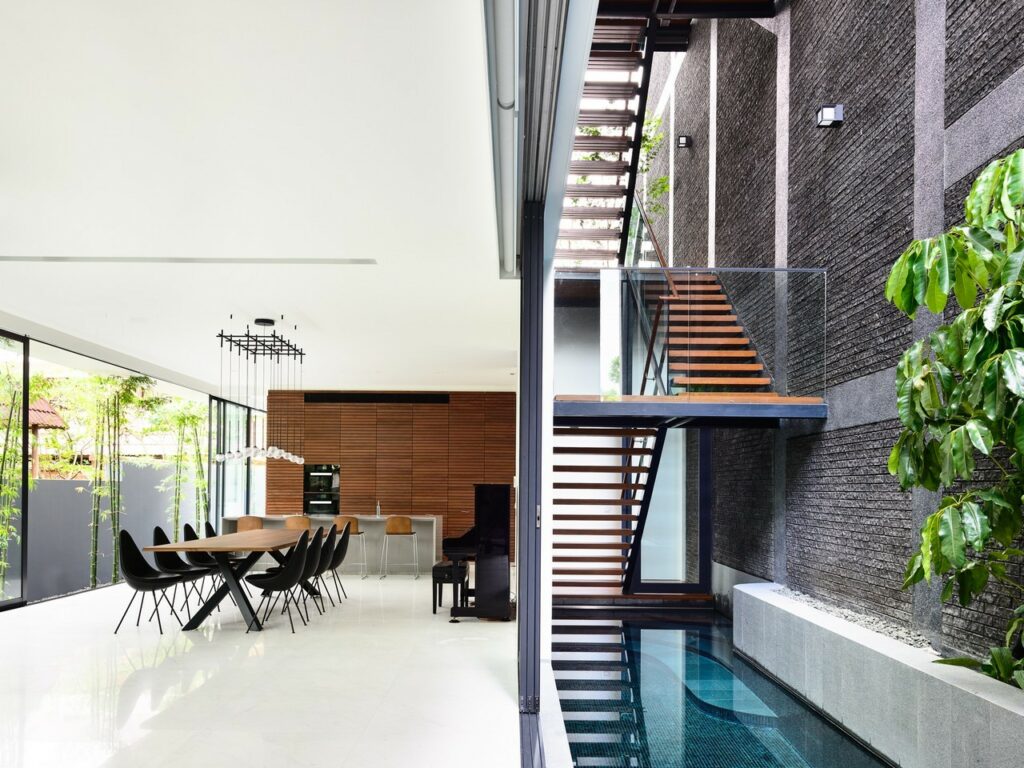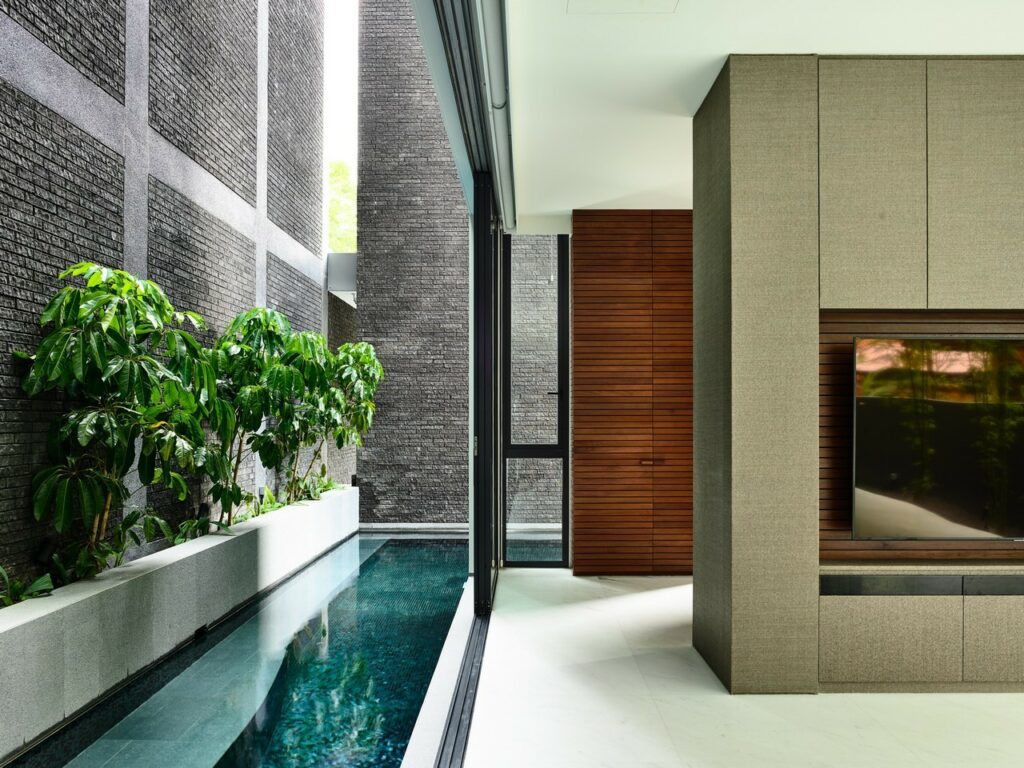 From the front as you enter the door, you can see that it is well concealed behind a timbered facade and almost blank brick wall before stepping through into a beautiful space. There is a narrow swimming pool that runs along the side and front of the house which looks almost like a moat and enhances the privacy of the house by creating a peaceful oasis.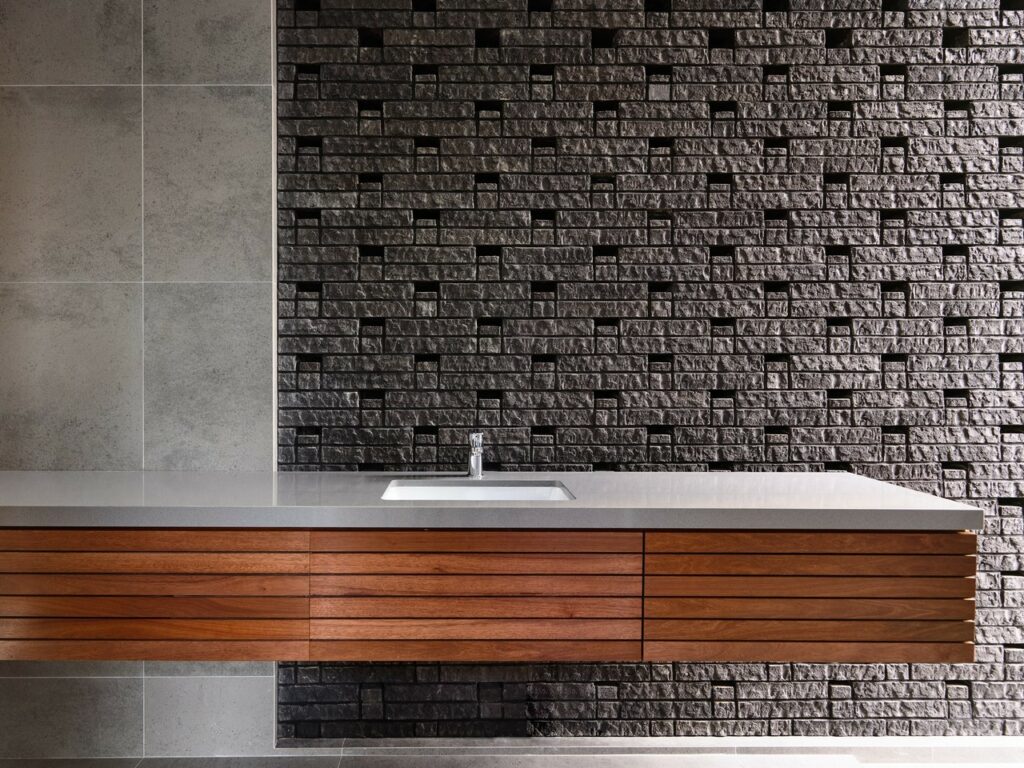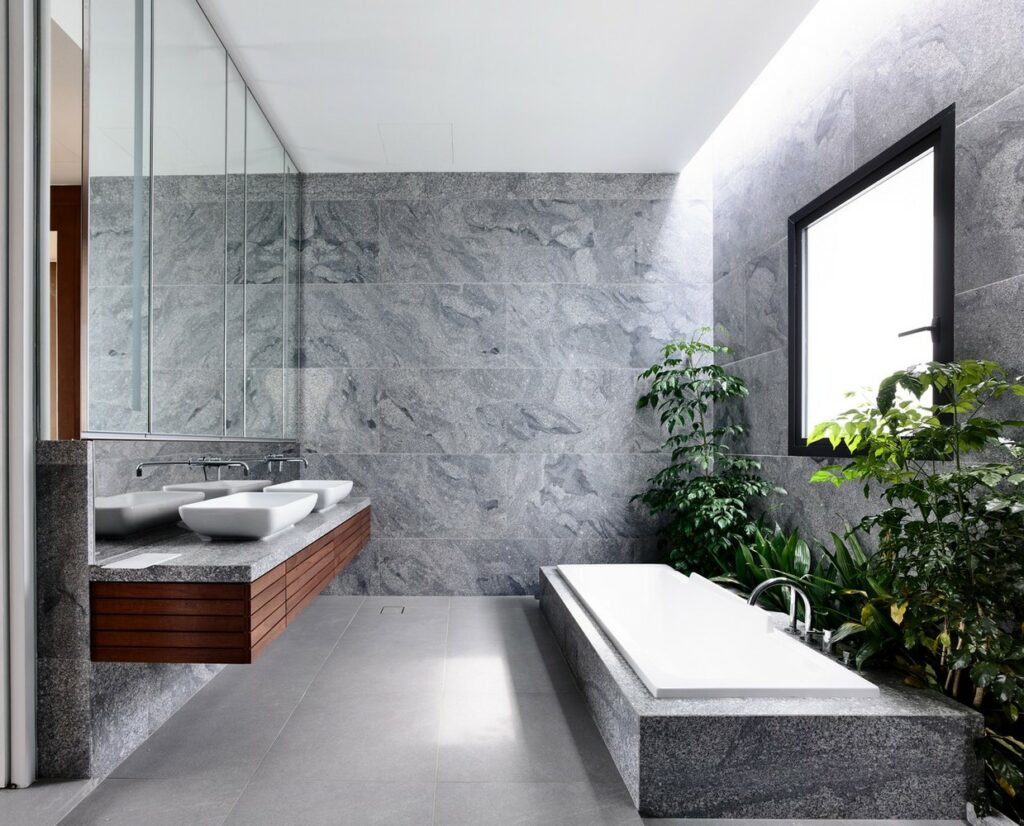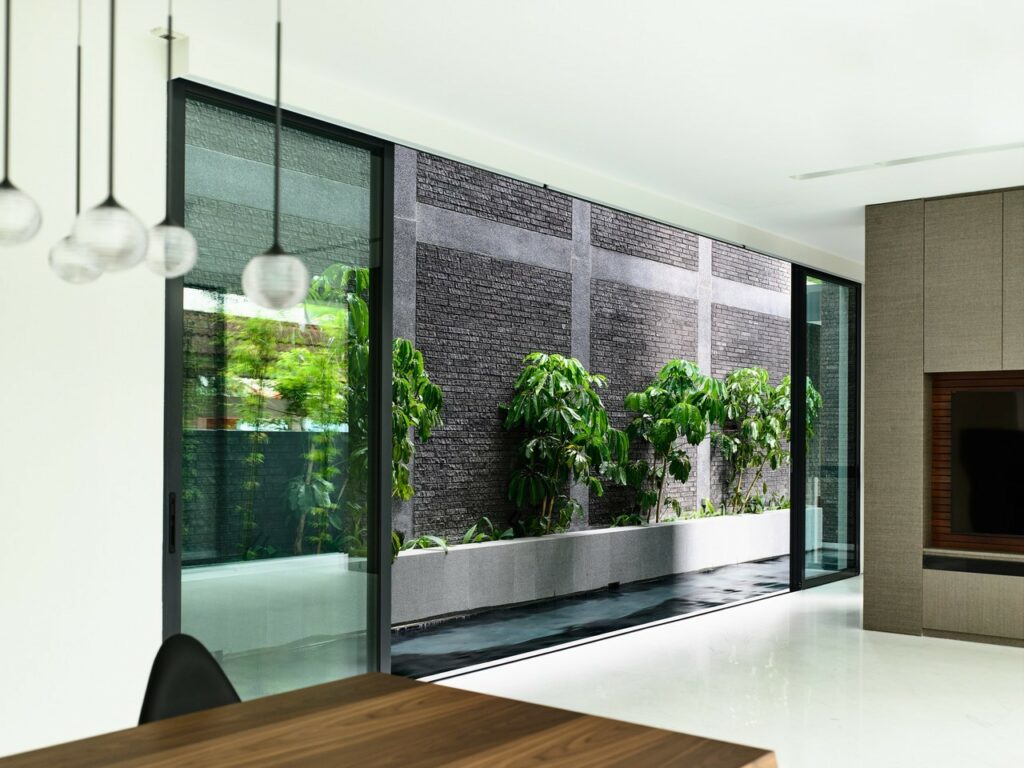 Inside, you can see the floor-to-ceiling wall-sized glass sliding doors that open up to the pool and verdant greenery. There is a staircase made of timber as well that overhands the pool and looking up, you can see a gorgeous glass and wood pergola covering the length of the house that allows the light to filter through. An open plan living space is available for everything the homeowners need and the glossy marble floors serve to enhance the elegance of the room.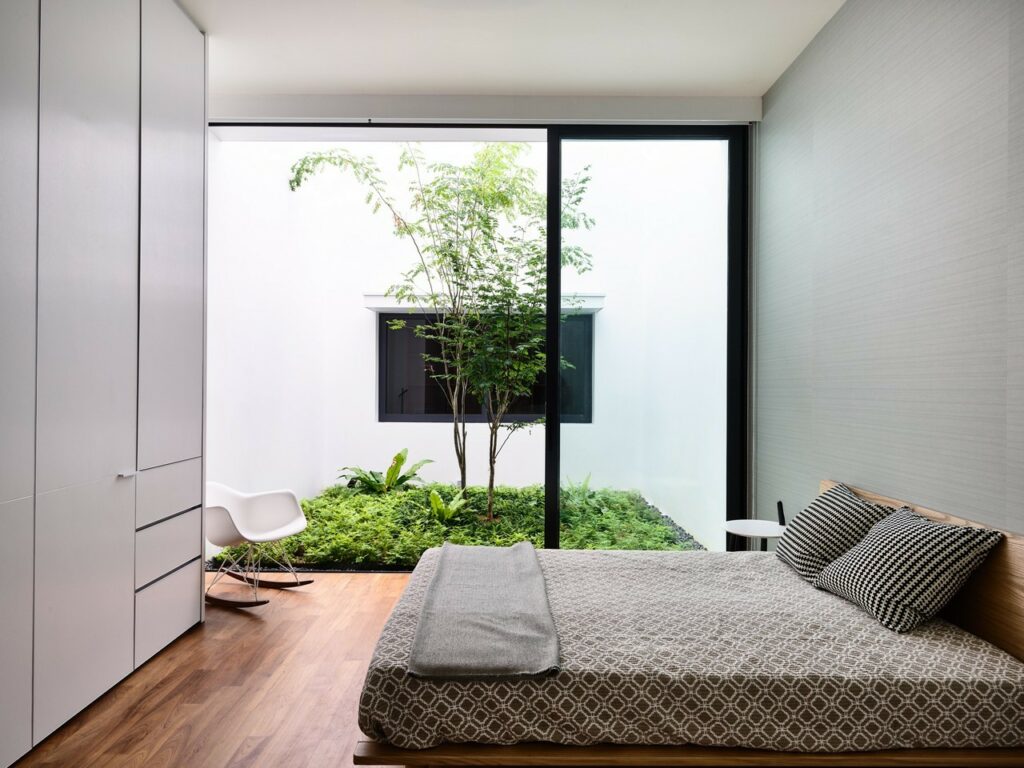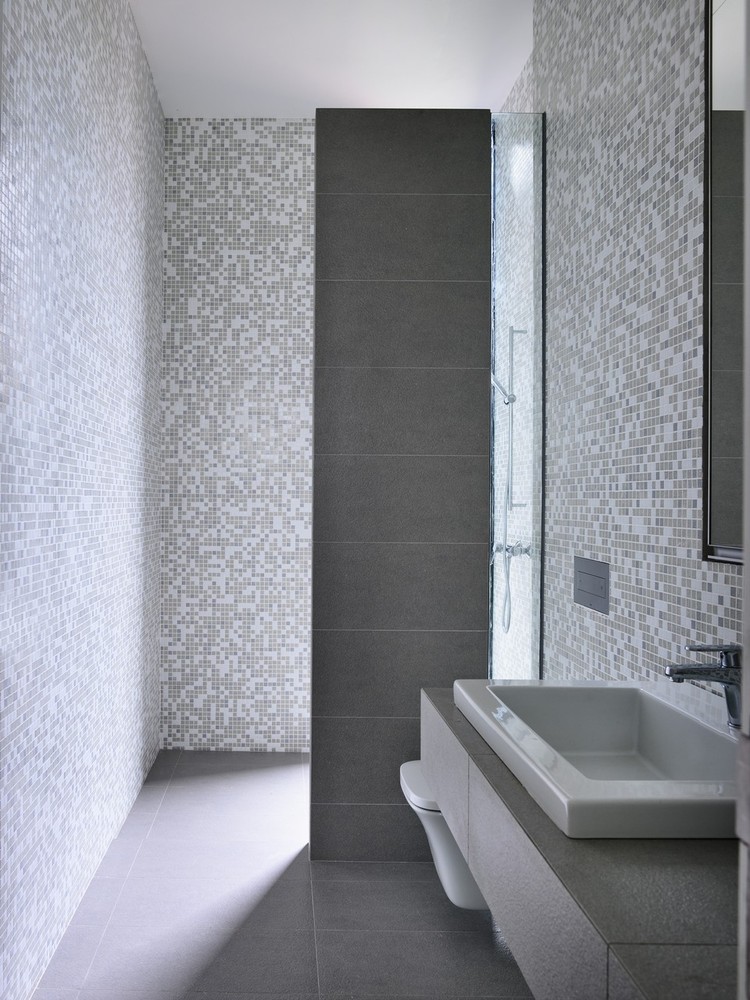 From the staircase, you can proceed to the higher levels where there are two more serene-looking courtyards and two cosy bedrooms which are so comfy you may never want to leave. The master bedroom is located at the attic with an open terrace that offers a stunning view of the pool below. There's also a study area where one can do their work here and the entire house is chock-full of greenery in all available spaces.
All images are taken from Hyla Architects' website unless otherwise stated.