Everyone loves going to IKEA Malaysia to get inspired by their beautifully arranged showrooms. Then, it's only natural that you want to buy some of that gorgeous furniture, hoping you can recreate the same look and feel at home. IKEA Malaysia's stores are also a great place to take many Insta-worthy shots, thanks to its high ceilings and bright lightings.
After wandering around admiring the showrooms, it's time to recharge with some of their oh-so-delicious meatballs and curry puffs. But it can be quite a hassle especially if you have bought a huge number of items and need to cart them to your car. That said, sometimes you wish you could bypass all the hassle and get your dream decor items and furniture to your home. Plus, since we're all encouraged to stay at home and practise social distancing, that seems like the responsible thing to do.
IKEA Malaysia does delivery to both East and West Malaysia, mainly Parcel Delivery and Truck Delivery. However prices are vary, depending on whether you are shopping in-store or through their online store.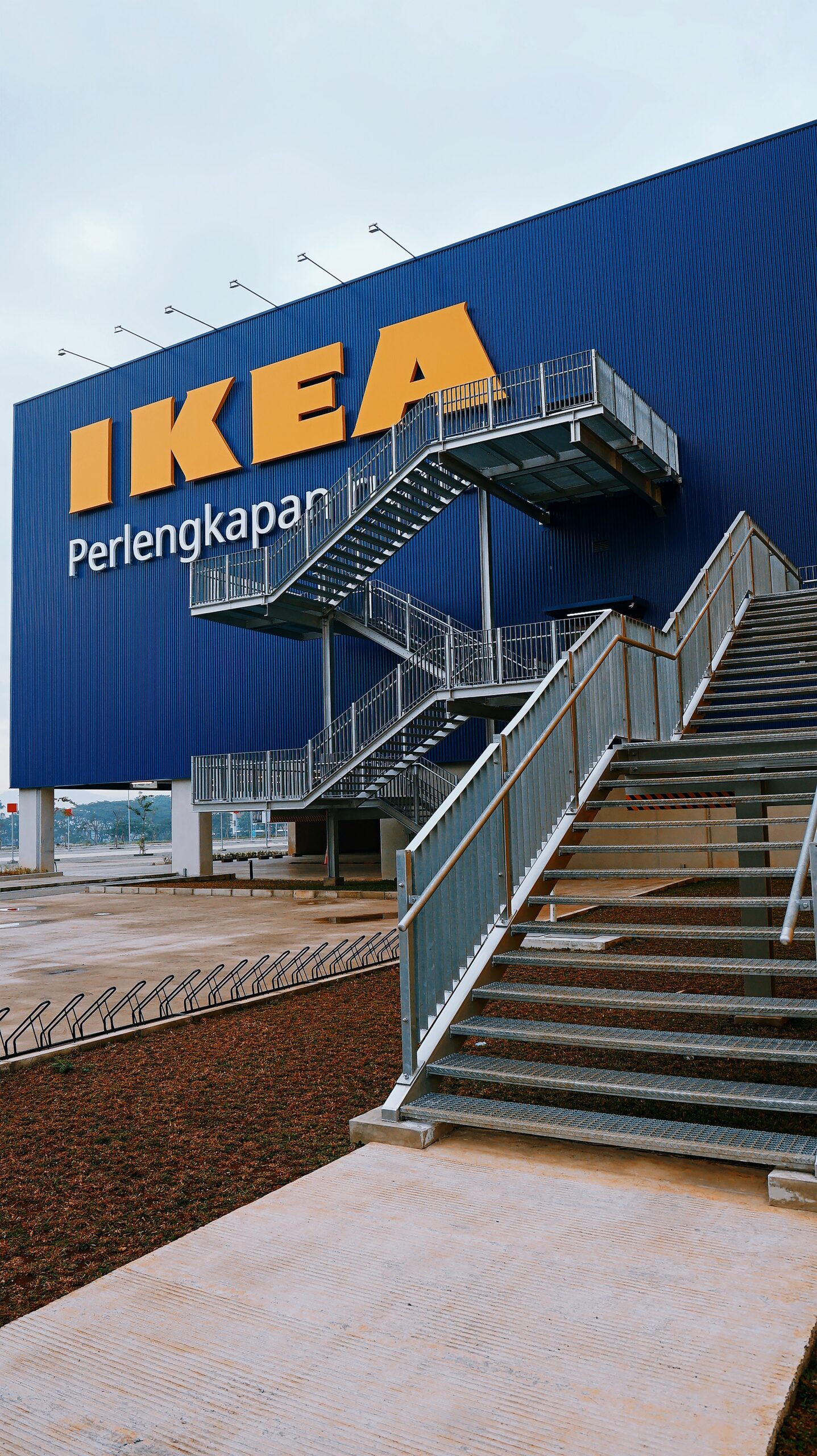 For Malaysians who love to shop digitally, luckily there is the IKEA Malaysia online store that was launched a few years ago. The online store is a godsend for days when you feel like shopping from the comfort of your own home. And yes, you will be glad to know that they do offer delivery when you purchase their items. This includes purchases made online and in the physical stores as well, so your days of lugging heavy furniture back are over. Depending on the size and weight of the items you purchase, the delivery fees varies. Also, they don't cover some regions such as certain islands and PO Box addresses.
So, What Are My Delivery Options?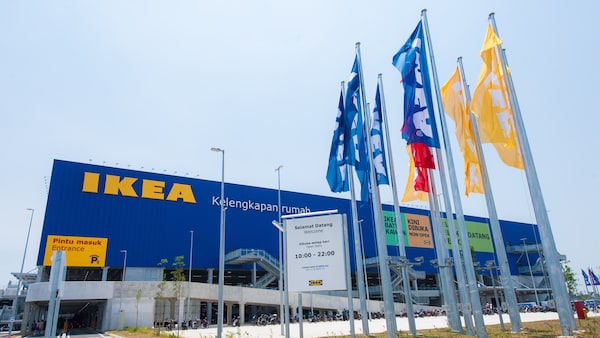 First of all, you can choose to purchase your preferred IKEA items in-store or from their online store. There are different charges available for the option you choose and also the size and weight of the item. Basically, it boils down to two options: parcel and truck delivery.  Plus, our East Malaysian brothers and sisters would be glad to know that IKEA does deliver to them too.
West Malaysia Delivery
IKEA Online Store Parcel delivery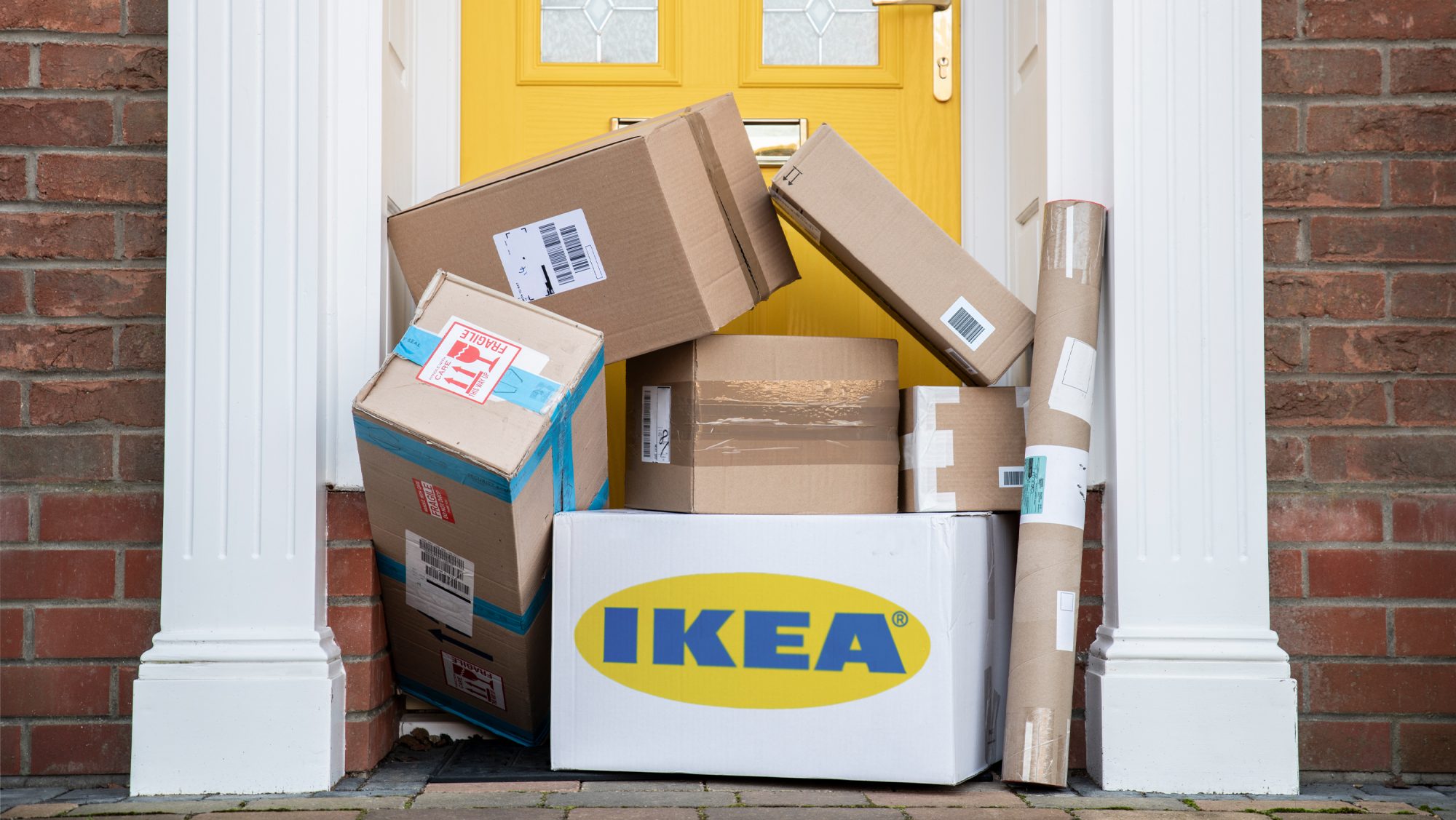 If you're shopping online, then you can choose the parcel delivery option. This service is available for orders up to a weight of 24 kg, a volume of 84 litres and a maximum length per item of 1.6 meters. This will cost RM25 and is available for three different zones in West Malaysia. You can refer to the areas covered under the different zones here.
If you're sending the items to metropolitan areas, it will take approximately three working days for the items you purchased to reach your address. However, for non-metropolitan areas, delivery time is within six working days.
IKEA Online Store Truck Delivery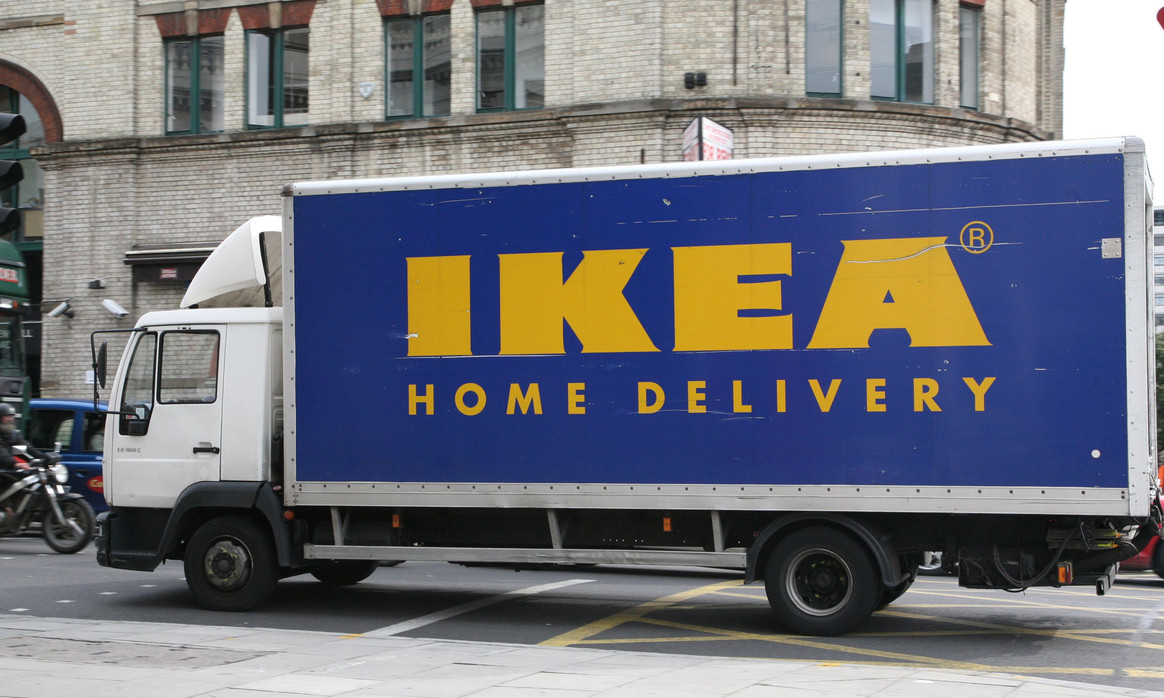 Otherwise, for bigger items, you can opt for truck delivery. You can fill up a whole truckload of stuff and prices varies depending on which zone you are located. For those in Zone A, the delivery fees are RM98 per order, RM163 for Zone B and RM258 for Zone C. You can expect delivery to arrive at your doorstep within two to five business days from the date of order. But do note that if it is peak season, it will take an extra one to three working days.
Delivery when Shopping In-Store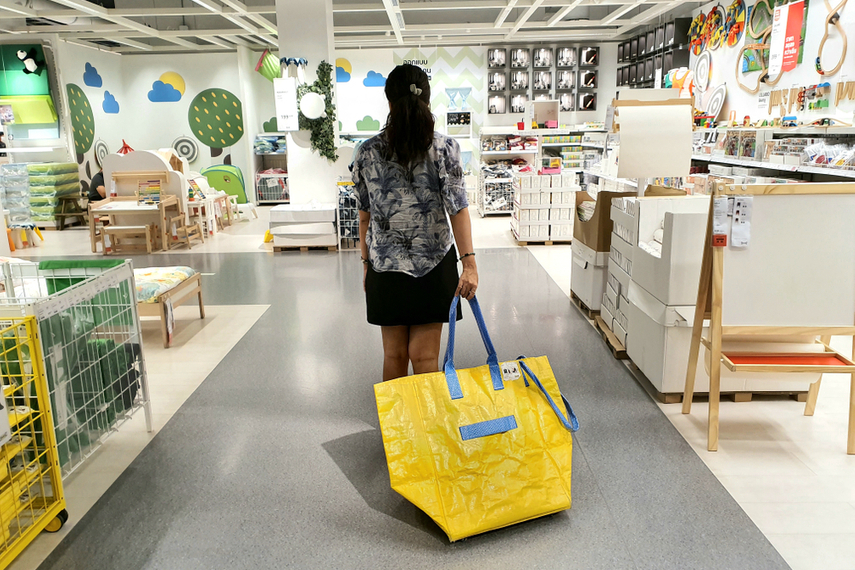 You'll be glad to know that IKEA also offers the choice for you to deliver the items you've purchased in-store. This is great for times when your car simply doesn't have space or you're not able to carry them into your home. But make sure that you speak with an IKEA staff at the information counter or approach the staff at the delivery counter to enquire about this service.
Typically, delivery charges will start from RM75 and it also differs based on zones. Prices start from RM75 per order for Zone A, RM140 per order for Zone B and RM235 per order for Zone C. You'll also be glad to know that their service includes moving the items all the way to the room of your choice.
Personal Shopping with Delivery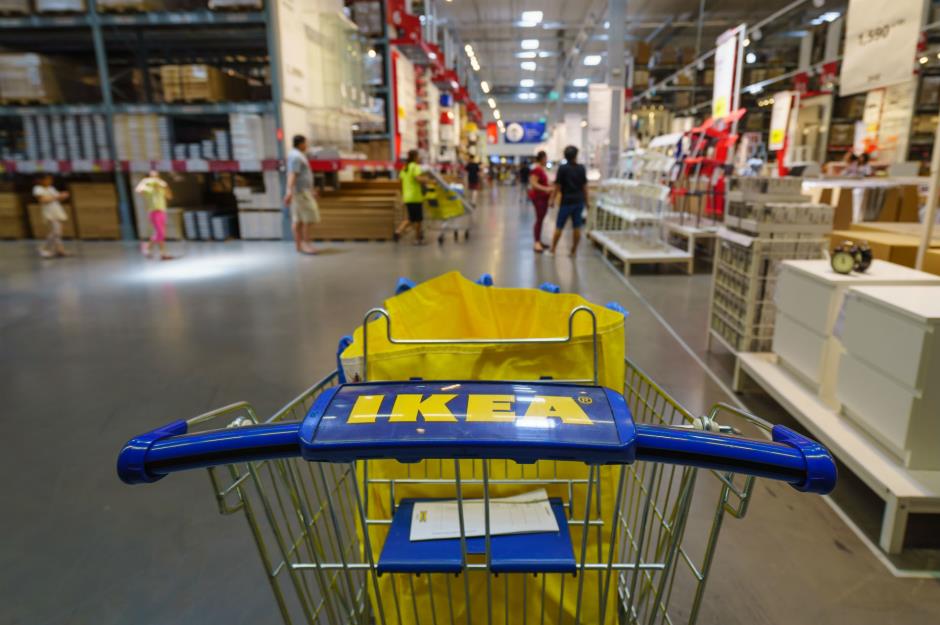 This is the perfect option if you're simply too tired or busy to do your own shopping. Since IKEA is so big, it can be quite tiring to look for that particular piece of furniture you need.
Hence, IKEA offers a picking service when you can sit back and relax while one of the staff helps you purchase the items you want. It's only an additional RM23 on top of in-store delivery charges. This means if you're located in Zone A, you only need to pay RM98 for the picking and delivery service.
For more information about the different delivery zones when shopping in-store, refer to:
East Malaysia Delivery
IKEA Online Store Parcel Delivery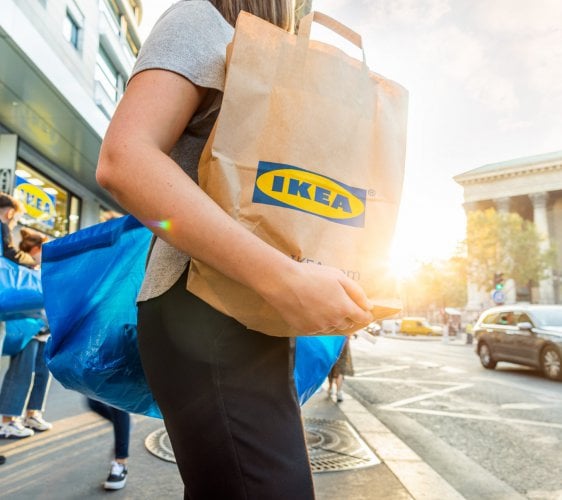 Unfortunately, there are no outlets in East Malaysia yet but you can still purchase IKEA items online. Parcel delivery in the whole of East Malaysia follows the same size and weight rules (up to a weight of 24 kg, a volume of 84 litres and a maximum length per item of 1.6 meters) but the delivery fees are priced at RM100, including shipment.
There's also a longer lead time for deliveries to East Malaysia which is about three to four weeks before the parcel will reach your location. During the peak season, expect an extra one to three working days for processing time.
IKEA Online Store Truck Delivery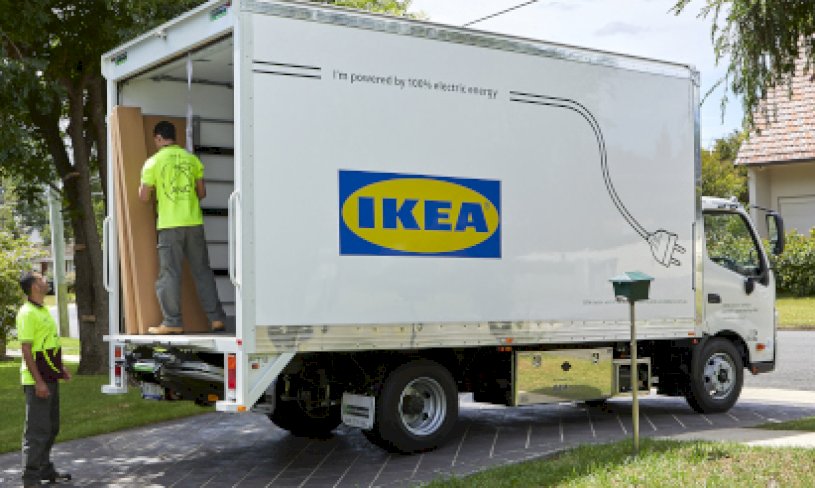 Truck deliveries are only available in Kuching, Miri and Kota Kinabalu for now and will cost a flat rate of RM675. But if you have bigger purchases and need to use the truck delivery service, then a slightly cheaper option is the Click & Collect service. Customers can choose to pick up their items from hubs in Kuching, Miri, or Kota Kinabalu for RM575.
Choose the one nearest to your location:
Kuching Click & Collect: Hexagon High Transport, 922, Jalan Demak Laut 3, Kuching, Sarawak
Miri Click & Collect: Sino Eastern, Lot 1754, Jalan Bypass Eastwood Valley, East Wood Industrial Estate, Miri, Sarawak
Kota Kinabalu Click & Collect: Fei Yang Logistics, Lot 71, 51/2 miles, Jalan Kilang, Sedoc Industrial Estate, Kollombong, Inanam, 88450, Sabah
Special Instructions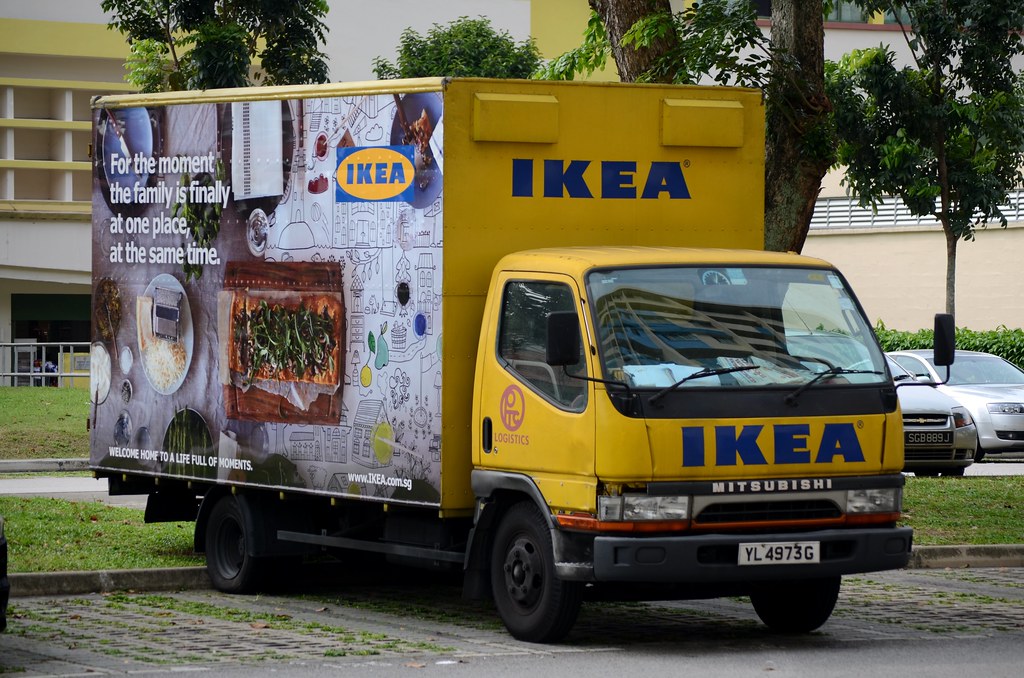 If you're living in a high-rise building or a gated and guarded community, you need to take note of the rules and regulations in your location. Usually, these locations have their own rules and regulations for furniture delivery; which might make it difficult for delivery providers.  Plan your delivery slots wisely and ensure that you have the proper permissions in place; especially for big items. Some condominiums don't allow delivery on weekends or after working hours but it differs from each location.
Also, for customers who have selected truck delivery, there might be extra charges if you live on a high floor and there are no lifts. That's because the delivery providers would need to carry the items up the stairs. The delivery team will carry your items up to the fifth floor but if your floor is higher than that, then you need to pay an extra RM98.
What Else Do I need To Know?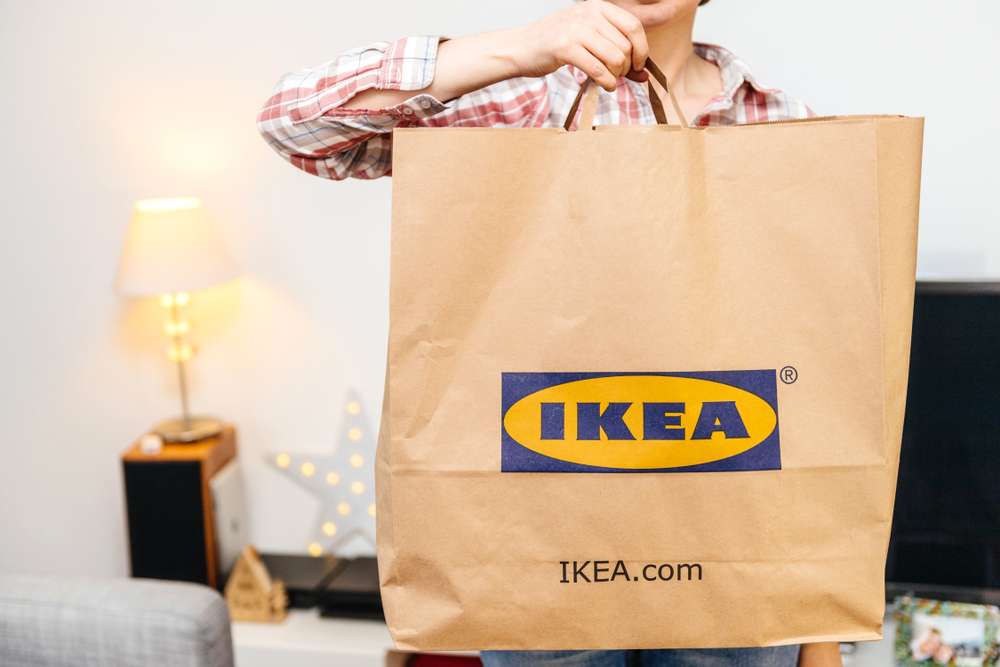 IKEA prides itself on their hands-off approach to keep costs low but sometimes you need a little extra help. You can choose to request additional services such as assembly (because we know that that can be quite a pain), installing and even measuring. Make sure you enquire about this at their counters if this is something that you're interested in.
So, Are Their Delivery Services Worth It?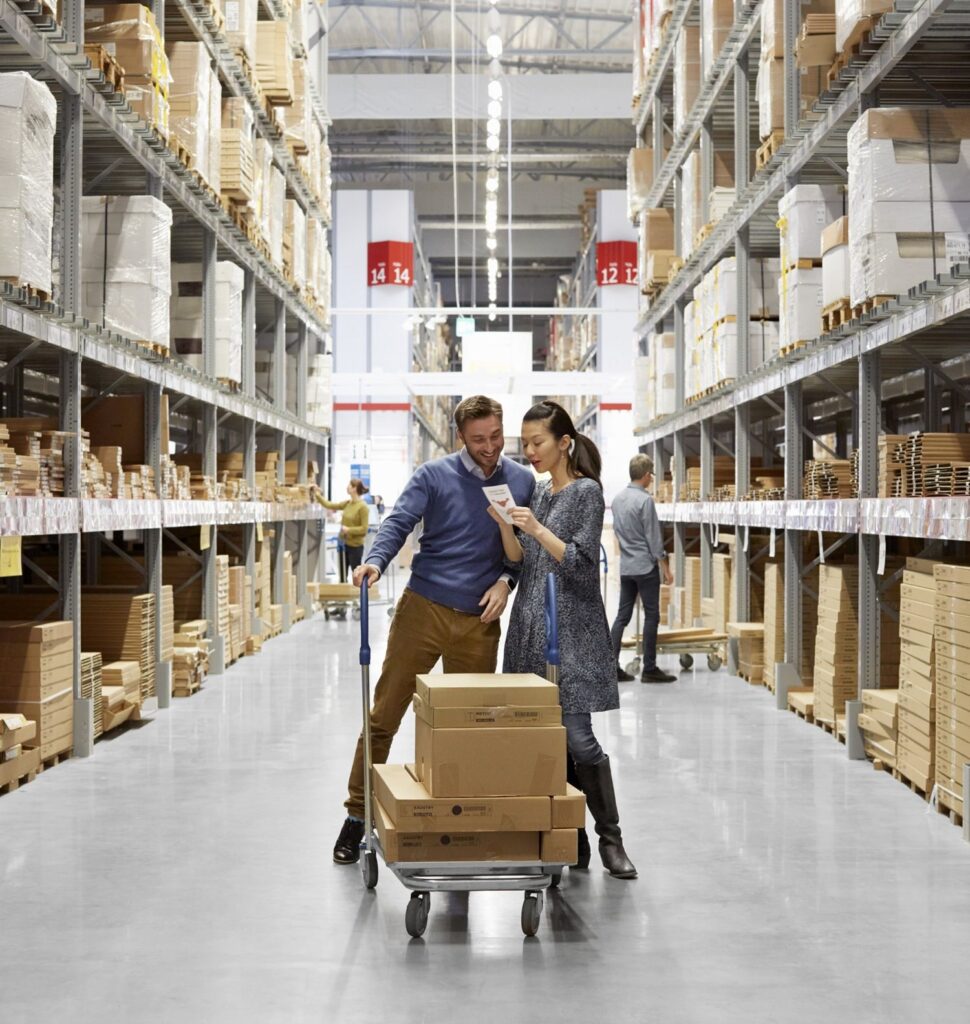 Ultimately, this boils down to personal preference and the number of items that you are going to purchase. Sure, the delivery prices may seem a bit steep but if you compare it with other truck delivery services, it's actually pretty worth it. You only need to pay RM98 for an entire truckload of stuff delivered to your house. Plus, you don't need to carry all those heavy items by yourself.
You also get to shop from the comfort of your own home if you choose to purchase from their online store, which means that you don't need to deal with the crowds. In addition, since we're still in the midst of a pandemic, it's much safer because social distancing is still in place.
And if you've received an item that is not up to your expectations, then you can return it. IKEA's online store has the same return policy in-store. This means you get 365 days (a whole year!) to return the item for a full refund if you're unsatisfied.
As long as the item is unassembled, unused and returned in its original packaging; IKEA will accept the refund, no questions asked. This return policy includes used mattresses as IKEA allows you to try them out first; provided that they are returned without damages, abuse or dirt. Keep your IKEA receipts as you will need to show them your proof of purchase. Some of the items that are ineligible for a refund include custom products, cut fabrics, food and appliances.