Your washing machine can either be a complete nightmare or a lifesaver. A good washing machine can save you time, ensure that you never damage any of your favorite clothes, and keep your clothes looking brand new. Modern washing machines have evolved from simple devices that only did one thing, namely, wash clothes, to intelligent machines that work automatically, help you reduce your carbon footprint, and do laundry easily and quickly.
Buying a new washing machine can be daunting, especially as there are more models available on the market today than ever before. You may not be sure which one is best for your home. But don't worry! We've done all the work for you. To help you make an informed decision, we've compiled a list of the best washing machines in Malaysia based on their efficiency, quality, and durability.
Features of a Good Washing Machine
Here are some features you should look for in a washing machine before buying:
Energy efficiency: A good washing machine must use less energy to deliver the same performance as other machines of the same capacity. It must have an energy efficiency rating of A+++.
Cost-effectiveness: The energy consumption of a washing machine will in turn determine how much money you spend on electricity bills over time.
Eco-friendliness: A good washing machine must be environment friendly. In order to reduce our carbon footprint and dependence on natural resources, it's important to buy a washing machine that uses less water.
Delicate wash: This feature in modern machines helps reduce strain on your delicate clothes to ensure they are not damaged. It also prevents wrinkle formation on clothes during the wash.
Temperature settings: Many people want their clothes to be washed at a higher temperature than usual so as to kill bacteria and remove stubborn stains from clothes. So the machine must have controllable temperature settings.
Time-saving: A good washing machine has a pause function to stop the cycles according to your needs. It means you don't have to spend time waiting for your washing machine to complete its cycle even when the clothes aren't that dirty.
Automatic rinse: The modern washing machine models provide you with an automatic rinse function that allows your clothes to be rinsed and dried by themselves.
Our Selection of 7 Best Washing Machines In Malaysia
After searching around, we have put together a list of the seven best washing machines on the Malaysian market. Here it is: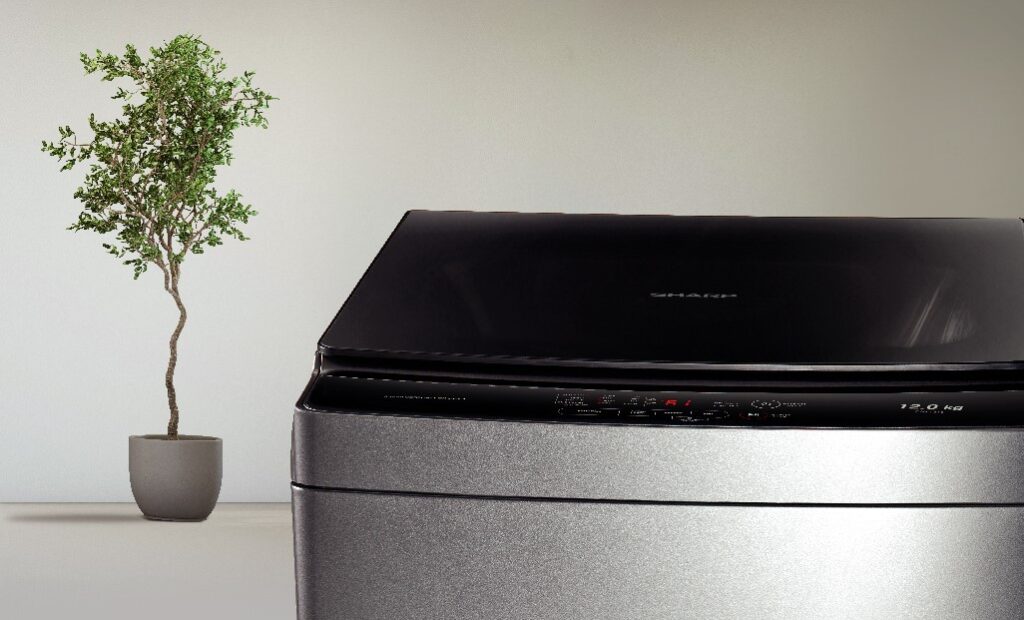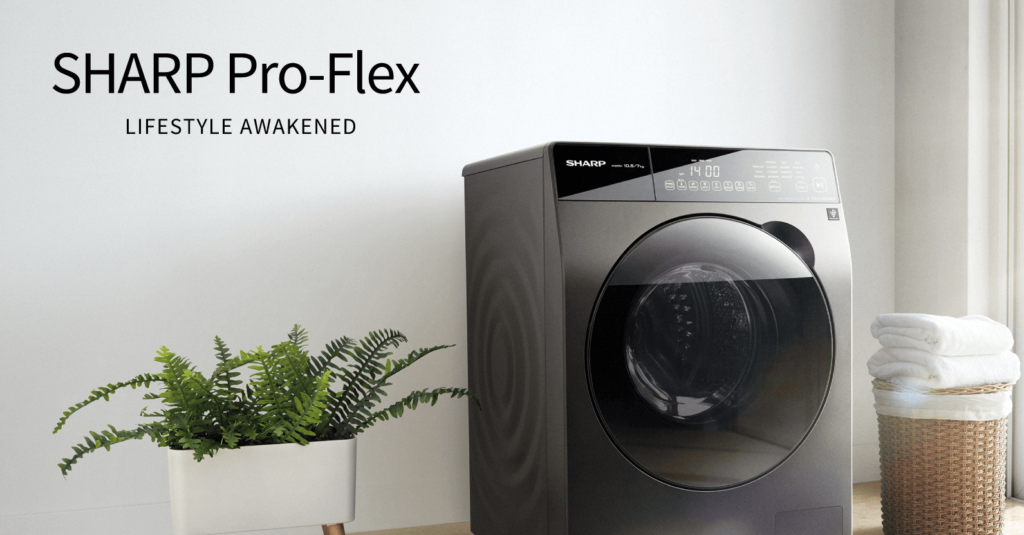 The first washing machine to rank in our top 7 on a combination of reliability, durability, and efficiency is the Full Auto Washing Machine from Sharp. Its stainless steel tub has a wash capacity of 9.5 kg.
This fully automatic washing machine from Sharp has the following amazing features:
8 different types of wash programs: common, standard, heavy, gentle, quick wash, soak wash, fuzzy wash
Intelligent water fall system
Low power consumption
Zero standby power
Water level indicator
Smart filter
Soft-close tempered glass lid
SS Drum
Automatic restart and soaking options
Automatic tub cleaning
Visit them via:
Website | Facebook | Instagram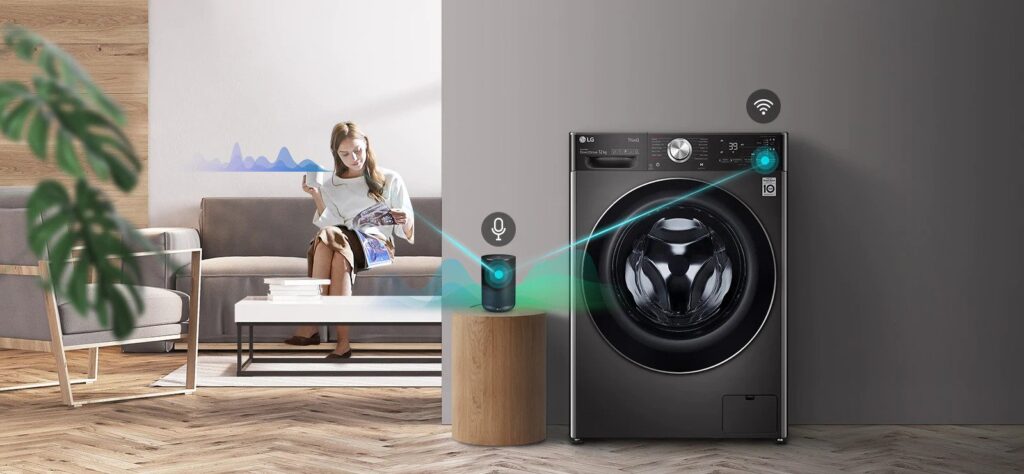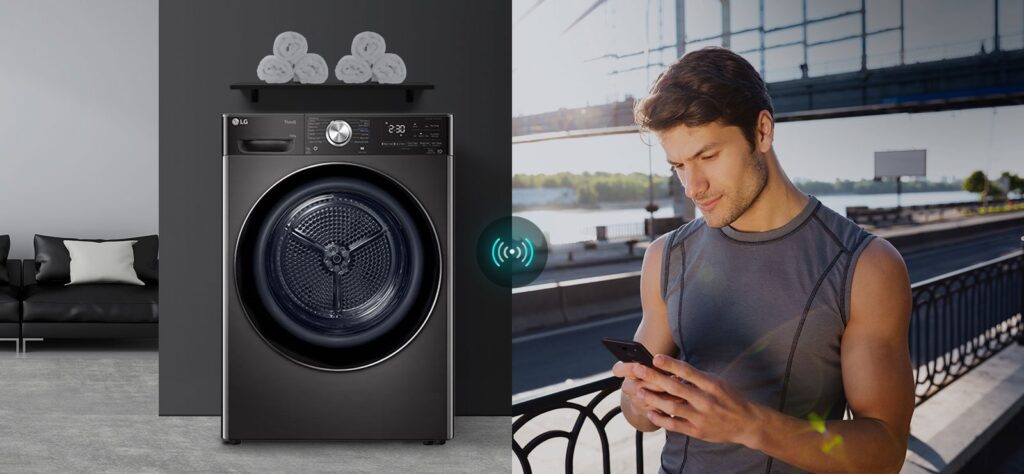 The Front Load Washer from LG is a highly intelligent washing machine that features a wash capacity of 8.5 kg and a dry capacity of 5 kg. This smart washer can be controlled via WiFi. It makes use of AI to detect the type of clothes being washed and then selects the appropriate washing motion accordingly.
The features that make this washer from LG an actually "smart" machine are:
AI Direct Drive: automatically detects the weight and softness of the fabrics and optimizes washing patterns accordingly
Steam Technology: helps remove allergens like dust mites, which can lead to allergies or respiratory problems
Time-saving TurboWash Technology
Highly durable tempered glass door
Bigger drum capacity
Full stainless lifter
Large display and durable metallic knob
ThinQ™
6 types of motion 
Delicate wash
Standby power zero
Automatic tub cleaning
Controllable water temperature settings
Visit them via:
Website | Facebook | Instagram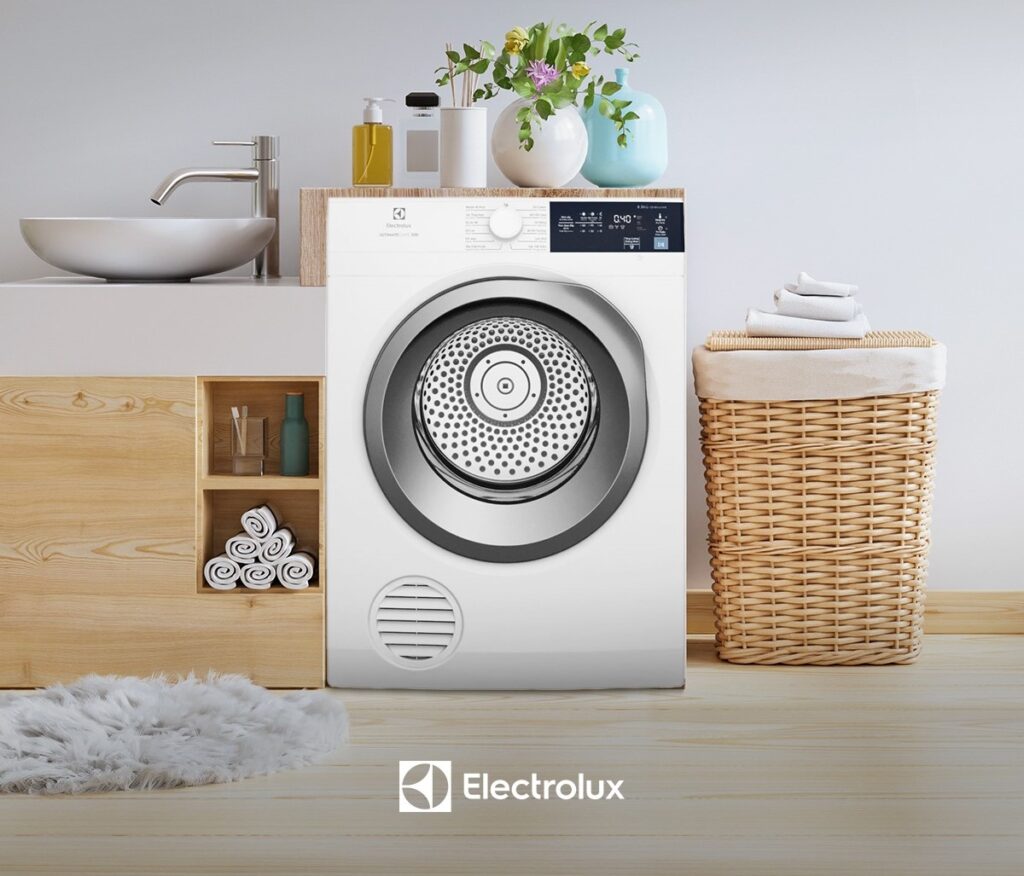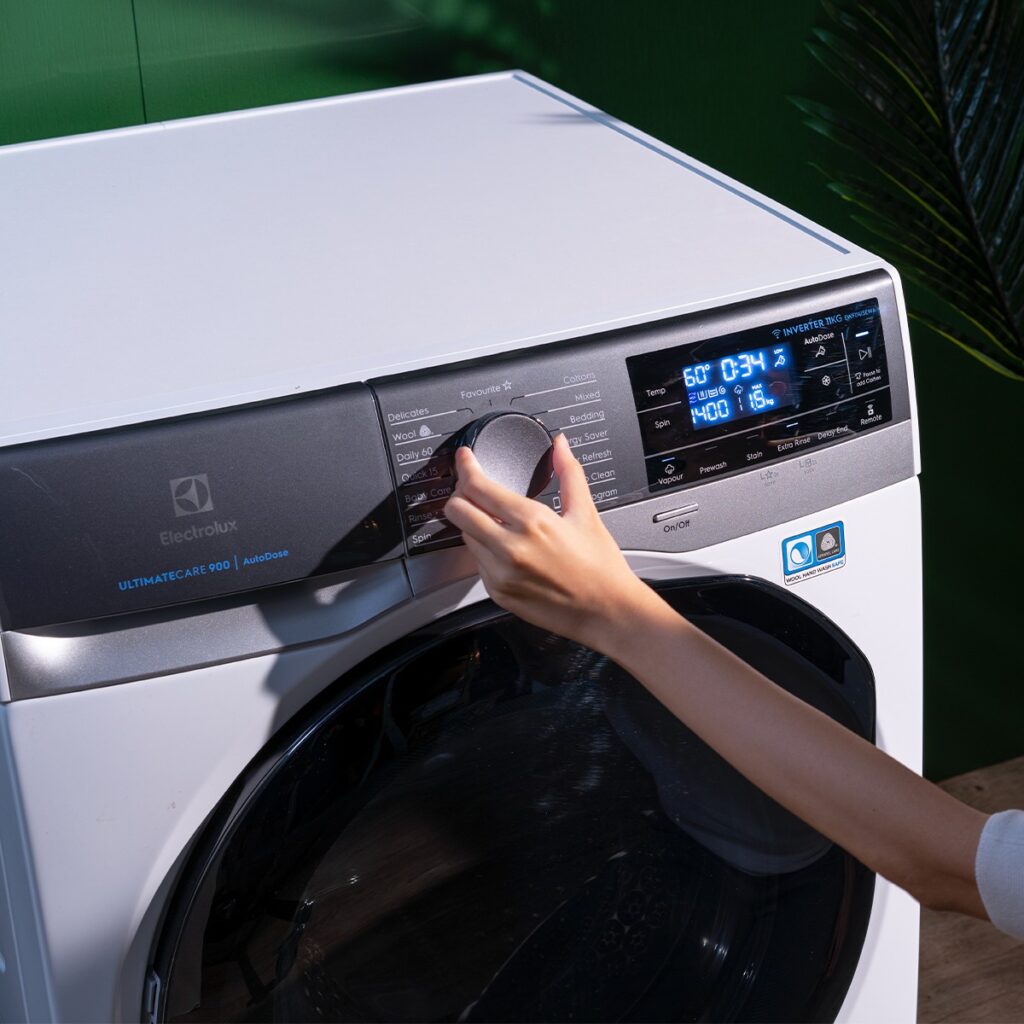 Your search for the perfect washing machine will end once you see what the UltimateCare 500 Front Load Washing Machine can do for you. This 8 kg washing machine from Electrolux has all the latest and greatest features that you need to do your laundry efficiently.
Some important features of this washing machine are listed below:
UltraMix Technology: prevents any visible detergent or softener residues on clothes
HygienicCare Option: produces a vapor spray at 40°C to remove 99.9% of all allergens and germs
EcoInverter motor: reduces vibrations
50% less power consumption as compared to traditional models
Flexible cycles 
Quick 15 Cycle: a 15-minute wash cycle for the small number of clothes
AddClothes Function: allows you to pause the wash cycle so you can add any forgotten clothes
Child lock
Variable temperatures
AutoSense
Woolmark approved
Visit them via:
Website | Facebook | Instagram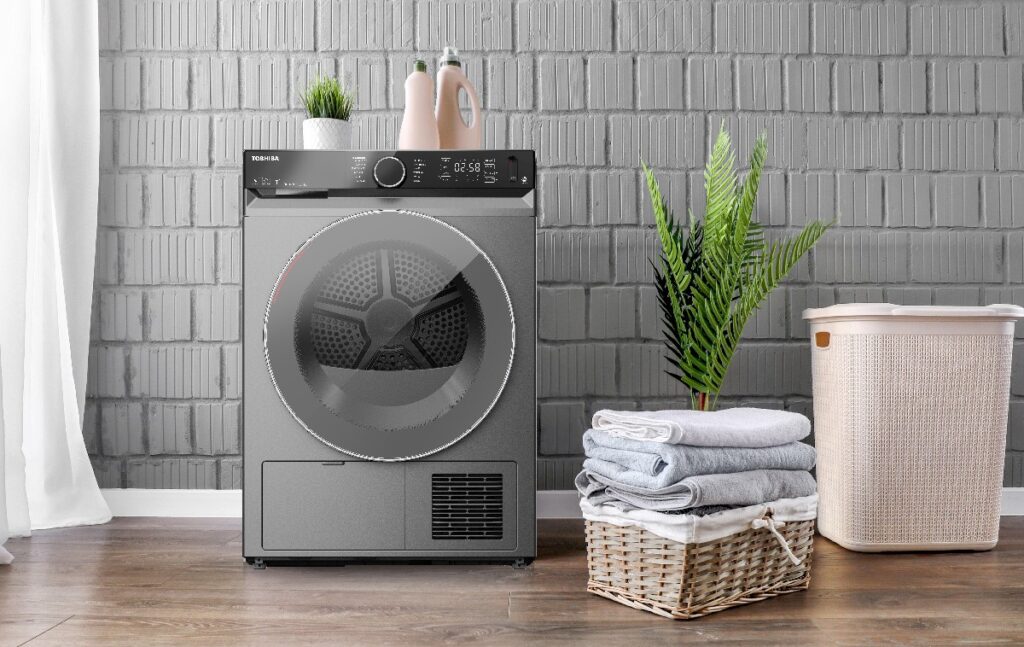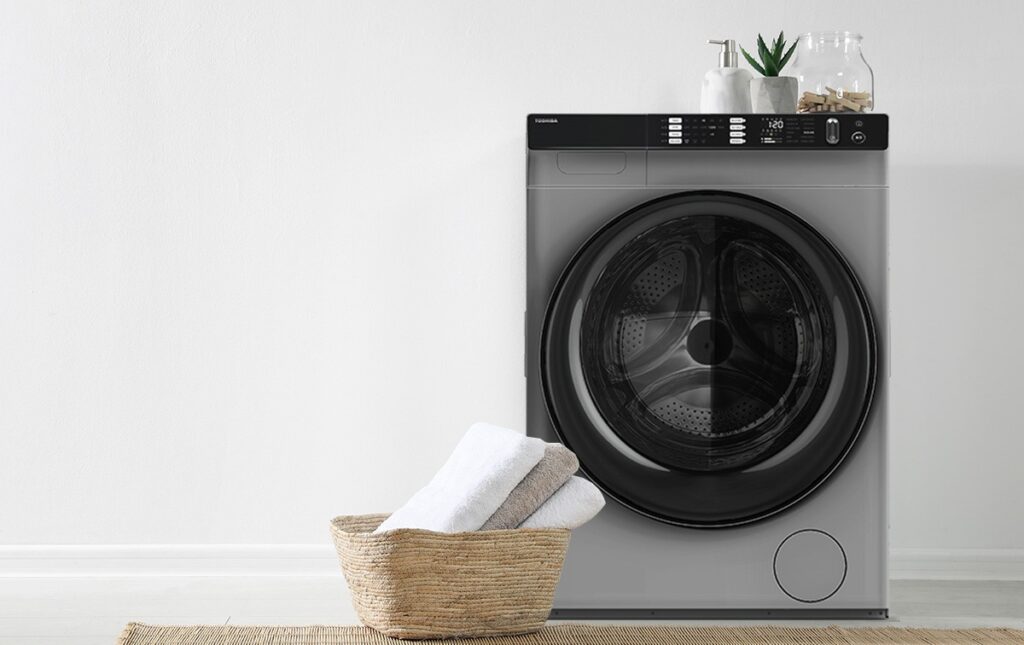 The Toshiba AW-M901BM Top Load Washer is a sleek and stylish washing machine that will make a great addition to your laundry room. With a durable body, this washer is easy to use and features a "Fundamentally Clean" design that is perfect for your laundry needs. The high performance and ultimate convenience of this washer make it a great choice for your home.
The following are some features of this machine that are worth mentioning:
8 wash types: make it easy to select the right cycle for your clothing
Auto unbalancing and water limit detection
Humanized Design: no risk of scratching
8 kg washing capacity
Soft close lid that can bear weight upto 100 kg
Fundamentally Clean: high-speed water flow that prevents any secondary pollution on clothes
Time-saving cycles
Other Practical Programs like automated drum cleaning, fuzzy wash, and speed control
Child lock
Visit them via:
Website | Facebook | Instagram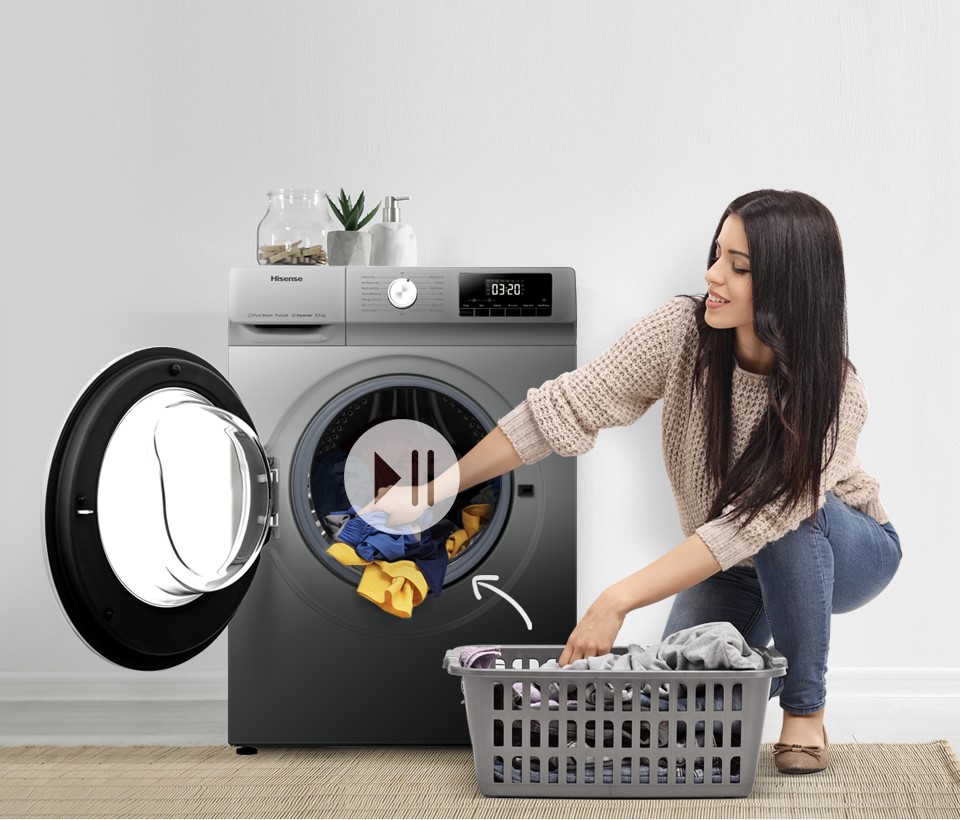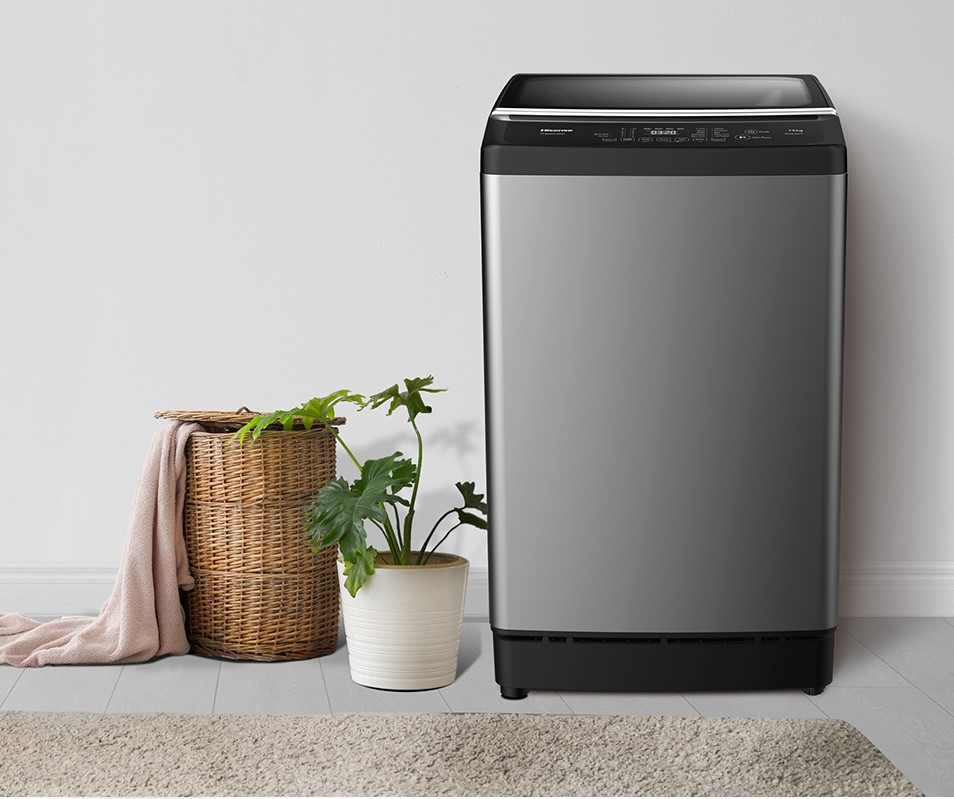 Hisense is your one-stop shop for all the best washing machines. But our favorite machine from the brand is its Front Load Washer with a wash capacity of 8.5 kg. This electronically controlled washer has an LED display so you can visualize and change settings according to your needs.
The features that make the Hisense Front Load Washer different from traditional washing machine models are:
Different washing programs suitable for different kinds of stuff
Pure Jet Wash: high-pressure jet to remove stubborn stains
Energy efficient: 5-star energy consumption
Eco-friendly 
Pure Steam: soften fabrics and minimizes the need for softeners and ironing
Anti-foam Sensor System
Allergen removal through allergy steam
Durable inverter
Automatic drum clean
Pause and Add option
Quick Wash Function for the small number of clothes
Visit them via:
Website | Facebook | Instagram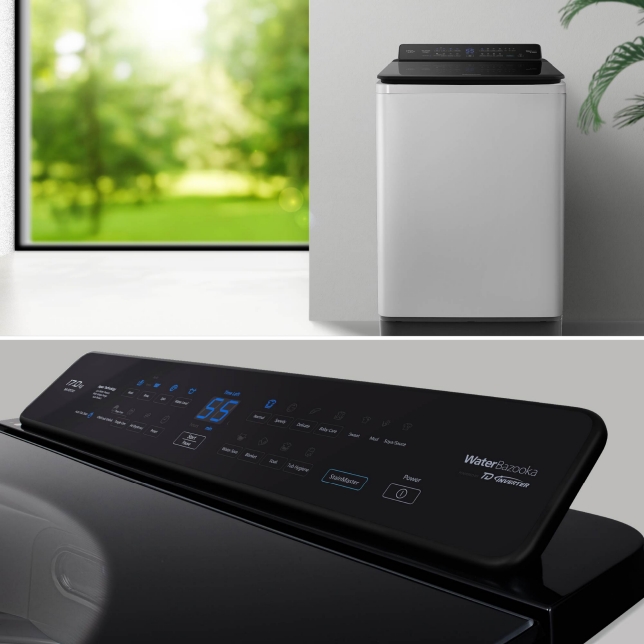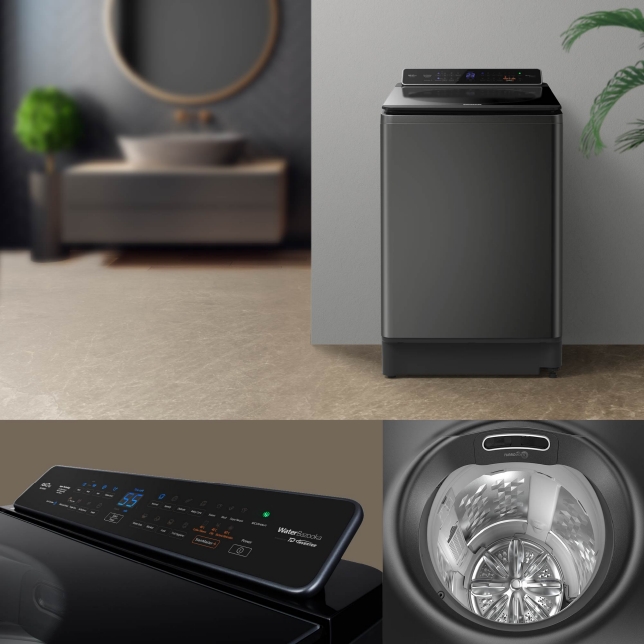 The Panasonic Top Load Stain Care Washing Machine is a powerful machine that can easily handle large loads of laundry. It has a wash capacity of 12.5 kg. It features a StainMaster system that makes it easy to rinse away all stains and bacteria. The machine also has a wide opening, so you can load or unload the laundry easily. 
The following are some interesting features of the Top Load Stain Care Washing Machine from Panasonic:
ActiveFoam system: creates rich, foamy bubbles that help to break down dirt and grime stuck in fibers
Water Bazooka to remove stubborn stains
Automatic rinse 
Energy efficient: TD Inverter saves a great deal of power
Tub hygiene: auto tub cleaning
Multi-stain removal and effective elimination of germs
Active scrubbing with strong water flow
Hot wash
Visit them via:
Website | Facebook | Instagram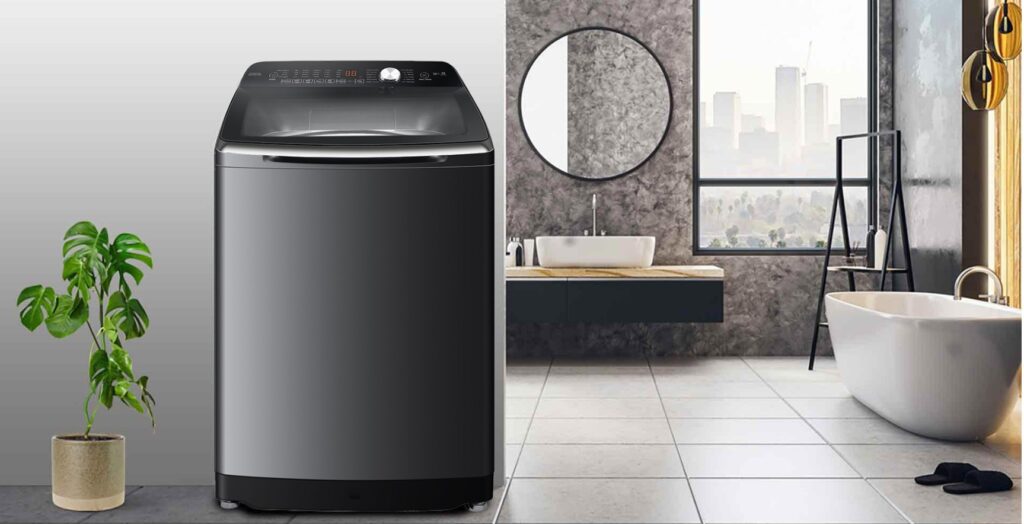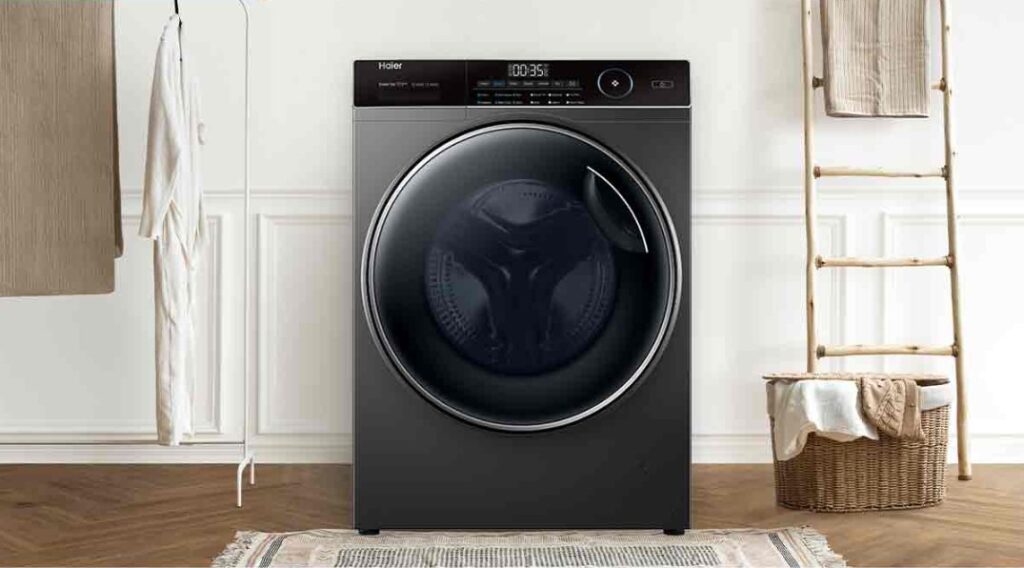 The last article on our list of the best washing machines is the Haier Front Load Series. These series consist of high-performance washing machines with a host of features to make laundry day a breeze. With a highest spin speed of 1400 and a washing capacity of 10 kg, this appliance is sure to handle even the largest loads with ease. The 6 kg drying capacity ensures that all clothes come out of the machine feeling fresh and dry, while the touch screen control panel makes it easy to select the perfect cycle for every load.
The following are some amazing features of this series:
Super Drum of 525 mm: provides you with bigger space and saves time
Super Inverter: saves energy and bills
i-Refresh: micron-level steam that penetrates every single clothes to remove any dust, allergens, bacteria, and odors
Hygiene Care System
Durable and comes with a warranty
Other features like Smart Dual Spray, Auto Lock Door, Add Wash, etc.
Visit them via:
Website | Facebook | Instagram
Final Thoughts
Today in Malaysia, several different electronic companies use cutting-edge technologies to produce washing machines. It can be challenging to pick the model that will suit your laundry needs the best because there are so many distinct options available. We hope that the list we provided has assisted you in finding the ideal washing machine for your needs. All the washers on our list have automatic washing systems and are made to save energy. With LED screens and control systems already incorporated in all of these, you can easily manage your wash settings. So, what are you still holding out for? Grab your favorite washing machine right away!