There's no time like the present if you are looking to redecorate your home interiors and sometimes, all you need to refresh a tired and outdated room is to apply a fresh coat of paint. However, it can be quite difficult to choose what are the best colours for your home and you can get a headache from comparing paint swatches or choosing colour schemes. Don't worry though, we have compiled a list of some of the prettiest colour trends for you to get inspired. After all, the colours you choose represent your personality and style!
1. Jewel Toned Colours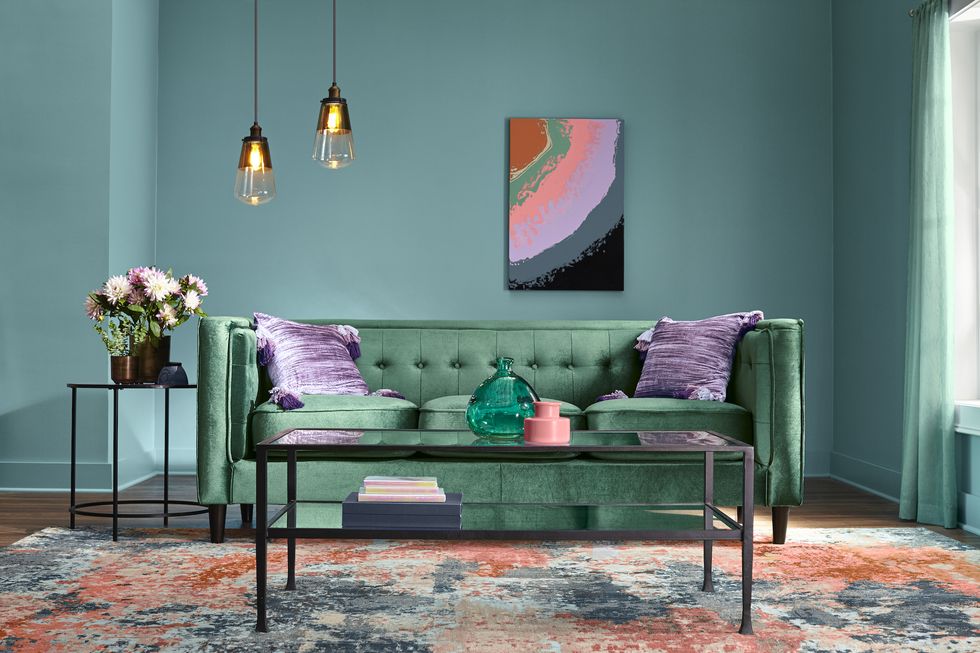 Jewel-toned colours are making a comeback to your home and this time it's not about going overboard with the hues. Instead, try to find the right balance with appropriate doses of colour such as this beautiful living room. Choose a more muted jewel tone for your walls as a backdrop for the bold furniture pieces.
2. Playful Citrus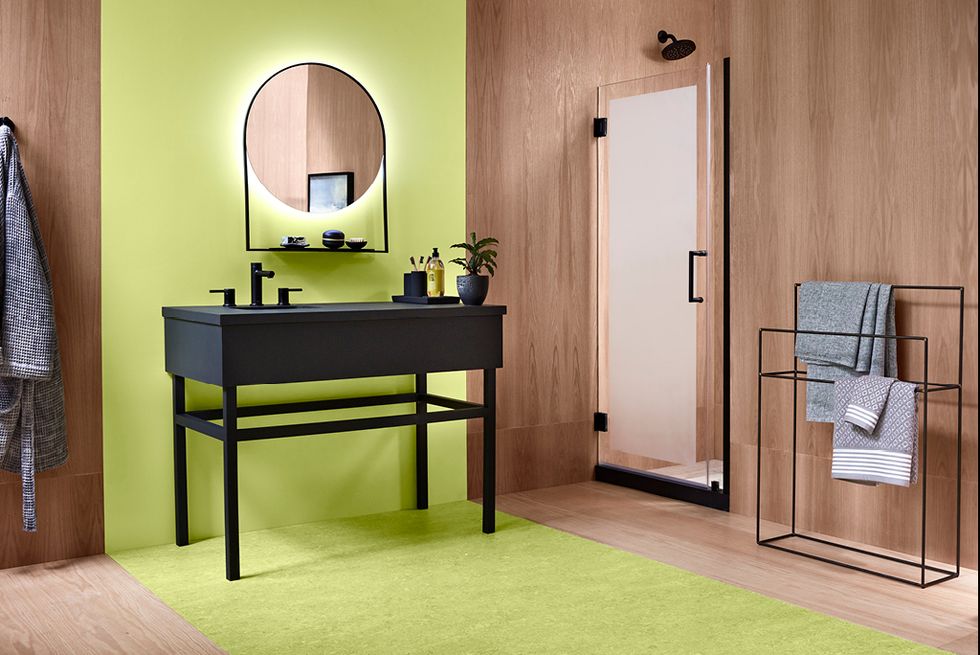 If you're a more playful type then you definitely want your home to reflect your personality. This 2019, you can showcase your style with this colour trend, which uses more neon hues. Shades like lime green, citrus orange, and bright yellow will definitely make a statement in your home just like this dressing room.
3. Dusty Blush Pink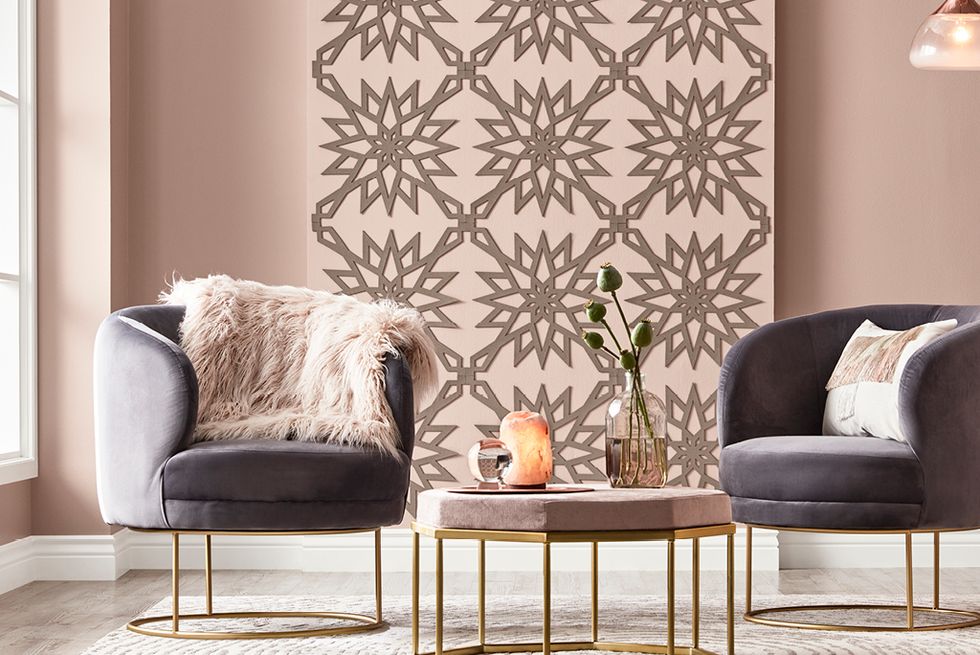 Everyone remembers millennial pink, the colour that used to be all the rage not long ago. However, that particular shade can be rather dated a few years down the road which means that softer shades like rosy neutrals and muted blushes can last longer. It brings a feminine, warm feel to your home and looks more timeless, which means you don't have to change the colour for a long time.
4. Medium Blue Hues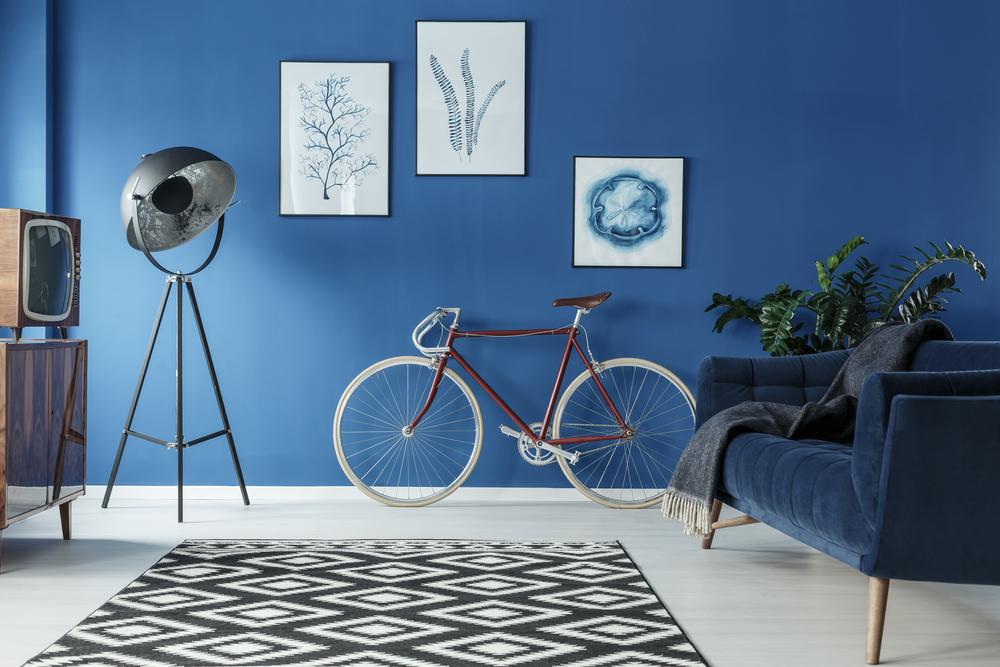 This is the perfect shade if you want to inject some tranquillity in your house as it is a universally pleasing colour. It is a classic colour and it's hard to go wrong with this medium blue hue which can be used for almost any room in your house. That's not all, it can also be used as a neutral shade or accent colour, depending on your home design so it's incredibly versatile too.
5. Mushroom Mania
Remember the 70's era when musty browns and rust colours were the norm? Don't fret though because the new colour trend that you should try out in your home is a totally fresh update, which is where mushroom comes in. This shade is a natural colour that is suitable for all types of homes and is gender neutral yet classic and unique.
6. Soft Whites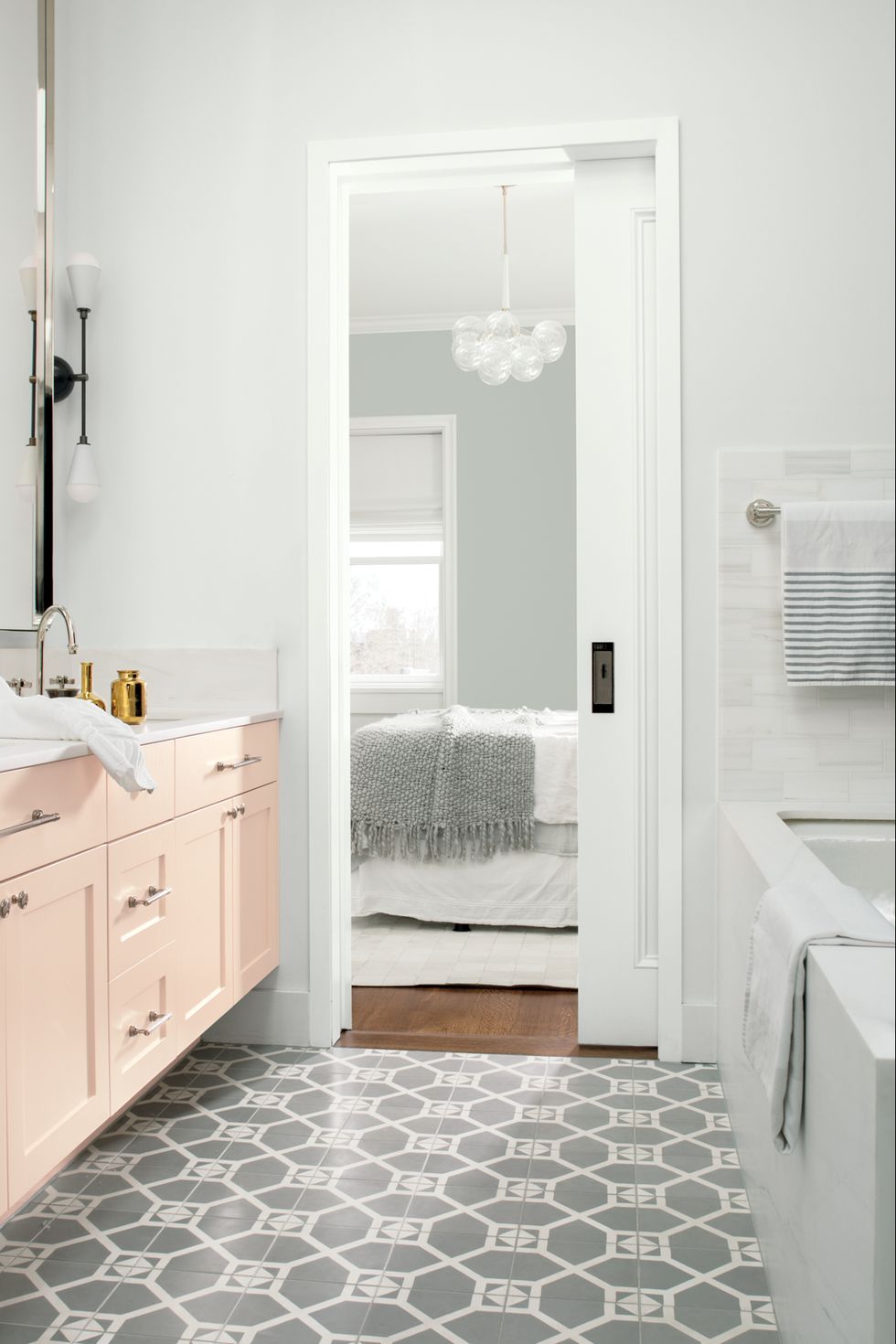 White is a timeless colour that will never go out of style and goes so well with anything else. It is the go-to colour for many homeowners but for 2019, this quintessential shade has been updated. Instead of pure white, the trend for this year is to go for an almost-white that is is more subtle than a glaring white colour. It's great for minimalist palettes and can be paired with any other colour with ease.
7. Mellow Purple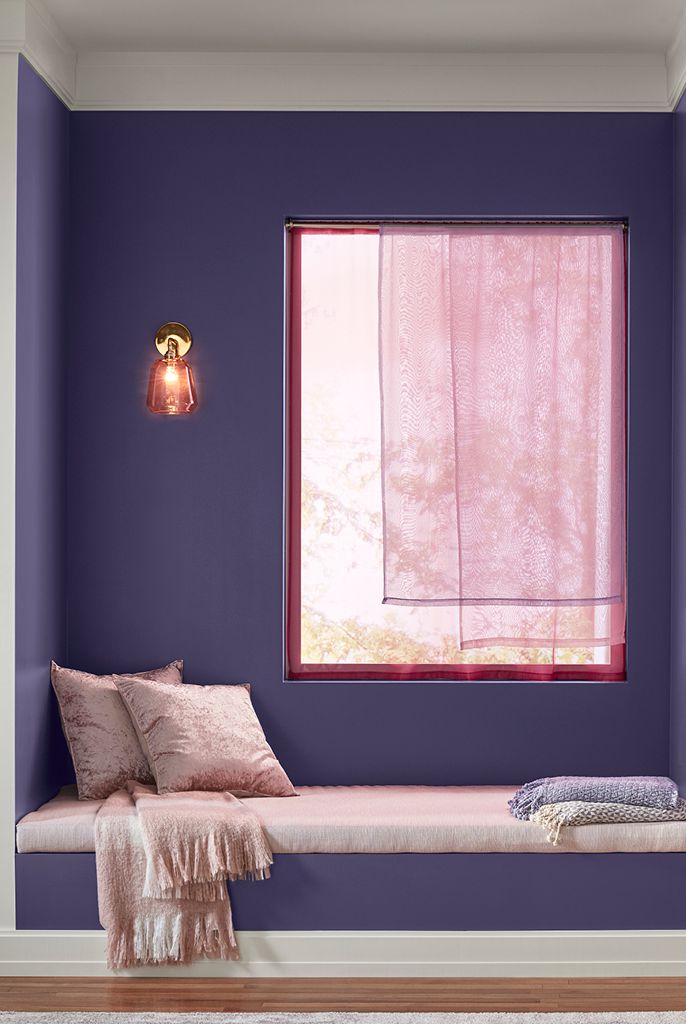 We all know that purple is the colour of royalty but they also look gorgeous in our homes too. This year, purple comes on the list but with a slight twist. It will still be a rich shade but with a more mellow and muted tone that makes it more versatile in your home that will really make a style statement.
Are you inspired yet? If you're looking to transform your home in a few easy steps then you should check out SANCora's range of paints that has every colour in the rainbow and then some more! They truly believe that painting your home a colour that you love is really important as it helps to personalise it the way you want it to be. What are you waiting for? It's time to give your house a makeover and turn it into a work of art!

Of course, if you're feeling overwhelmed and not sure what colour to pick for your home decor, then you'll be glad to know that SANCora Paints is having a Dream in Colour campaign where you can choose the colour you love that matches your personality. After all, each person is unique in their own right and having a colour that matches your style, attitude and personality is really meaningful.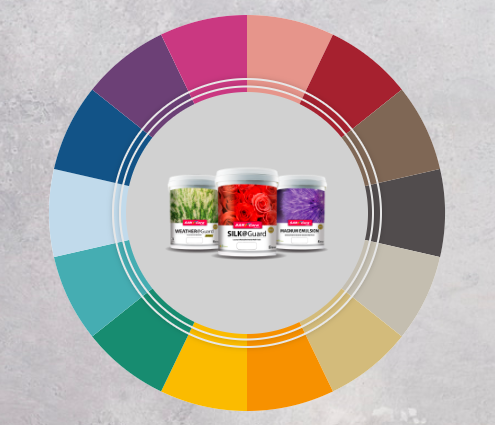 It's really easy to pick your colour on the Colour Wheel and come out with your Colour Match set so you can know which paints complement your favourite colour. After you have obtained your Colour Match, you can even share it out to your friends and families where they can also try it out for themselves. Since there are over 20 Colour Matches to be discovered, you can be sure that there will be one that suits your personality! After that, just head on over to the nearest distributor to get started on your home makeover with some rich and beautiful pigments from SANCora Paints!
Furthermore, if you are looking for huge savings on paint products, look no further as SANCora Paints is having their amazing FLASH SALE right now! You could literally save up to 40% on interior and exterior packages while giving your home a new fantastic makeover. However please do note that this promotion only applies from 1-14 November 2019. Terms & Conditions apply.
You can also find more information about SANCora Paints' Flash Sale here.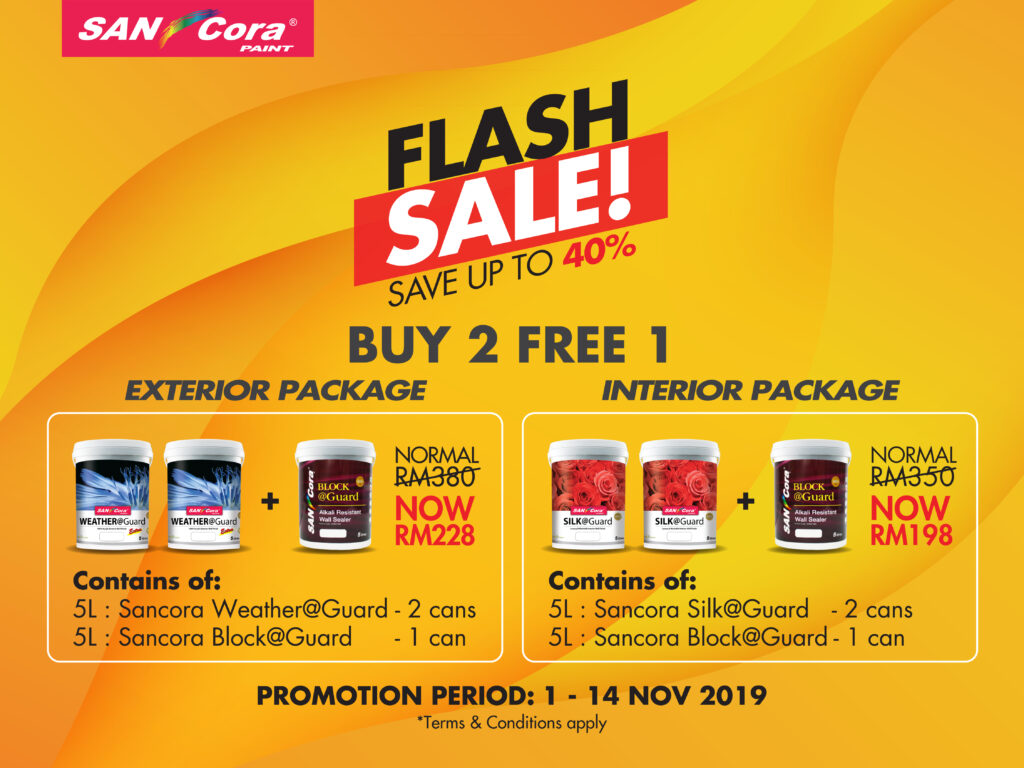 So what are you waiting for? Hurry up to your nearby authorised SANCora Paints Dealers and purchase them now before this amazing offer ends!
For more information, please visit SANCora Paints' website or check out their Facebook for more Dream in Colour inspiration.
Are you ready to discover your very own Colour Match now?