A roof over our heads and a place to call home, that is something that each one of us needs in our lives. It doesn't even have to be a big house as a small abode would work just as well too. Working with this premise, Banjo by Little Byron Co, a 180 square feet home-on-wheels in Australia. The name is inspired by Banjo Paterson, a renowned Australian bush poet. At first, Little Byron Co. wanted to place the tiny home for rent on their property but it was purchased by a local woman who wanted to downsize after her husband passed away.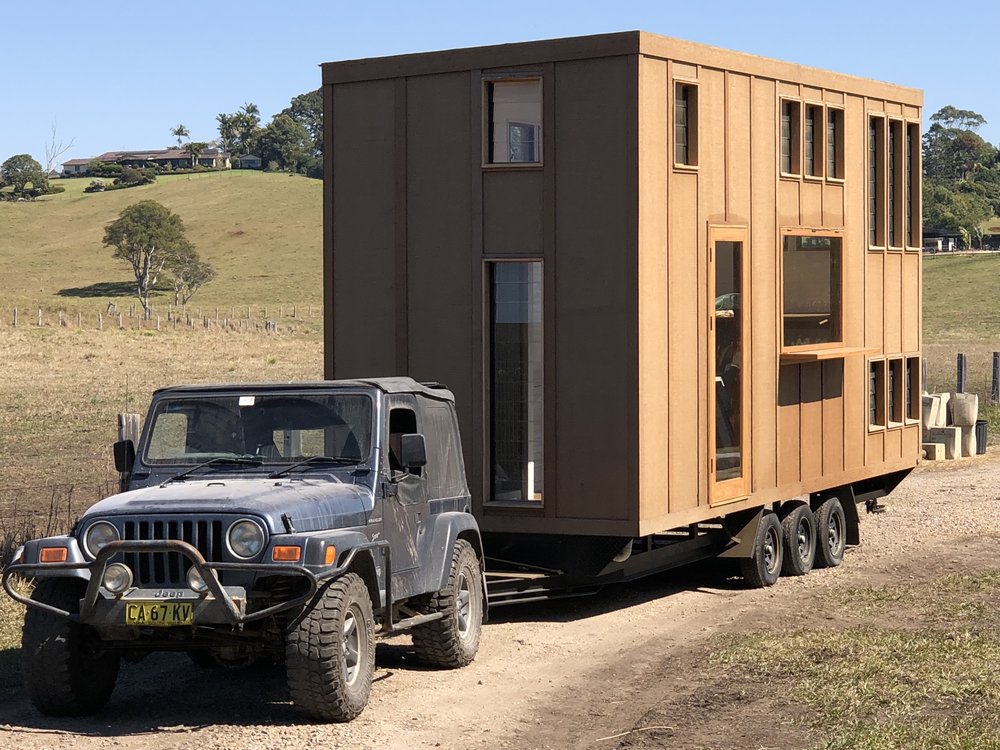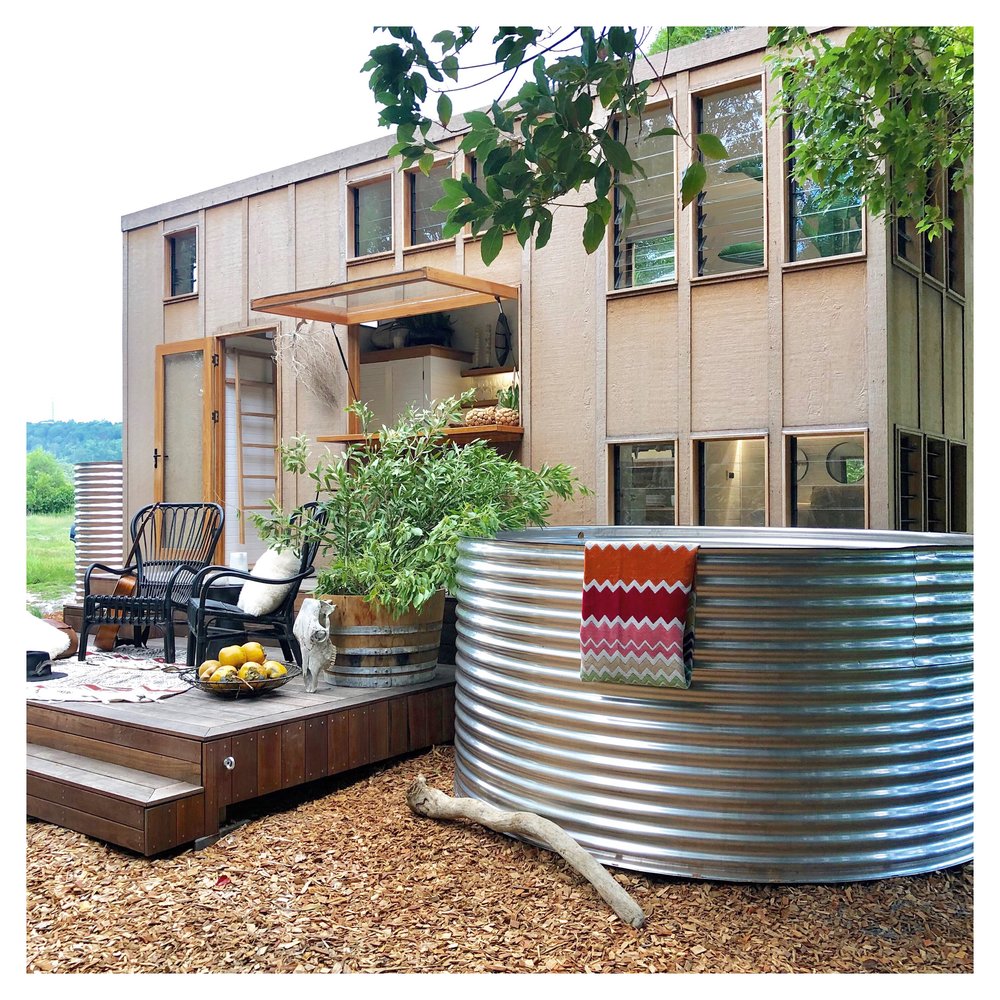 Exterior Area:
(Banjo by Little Byron Co)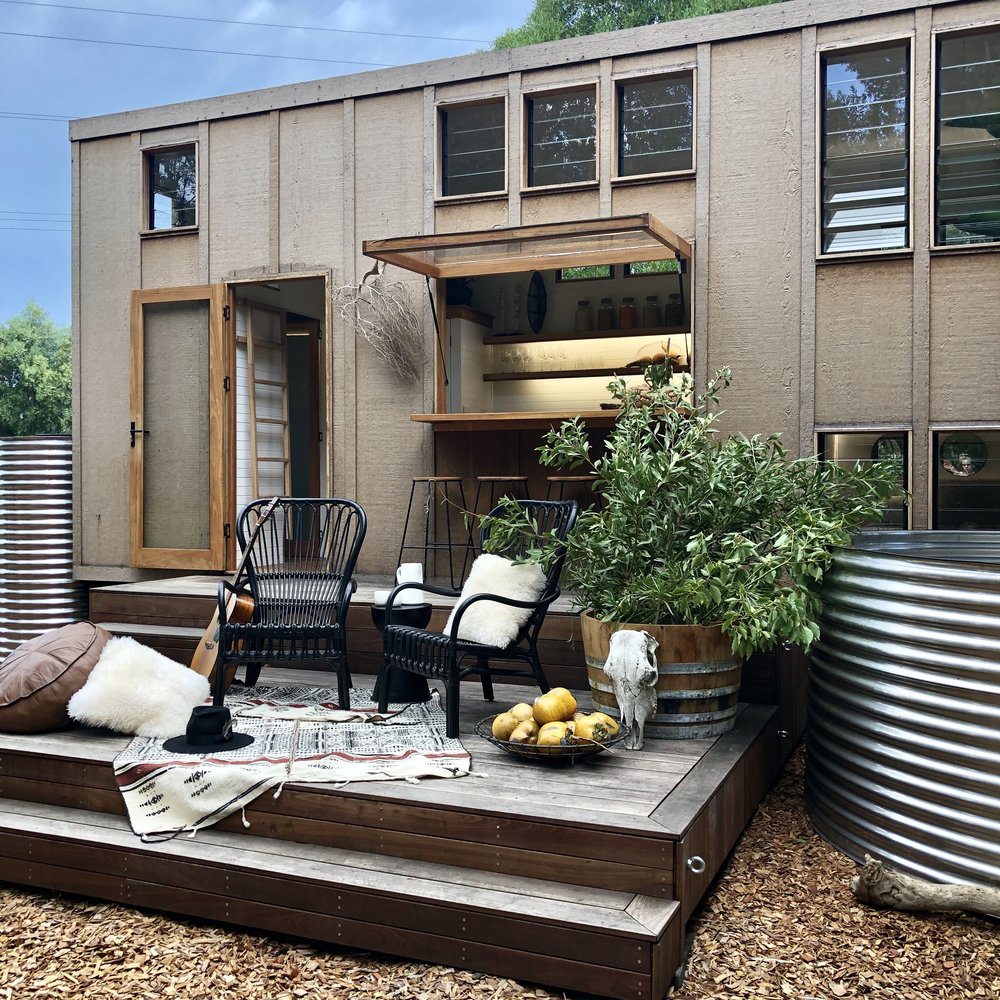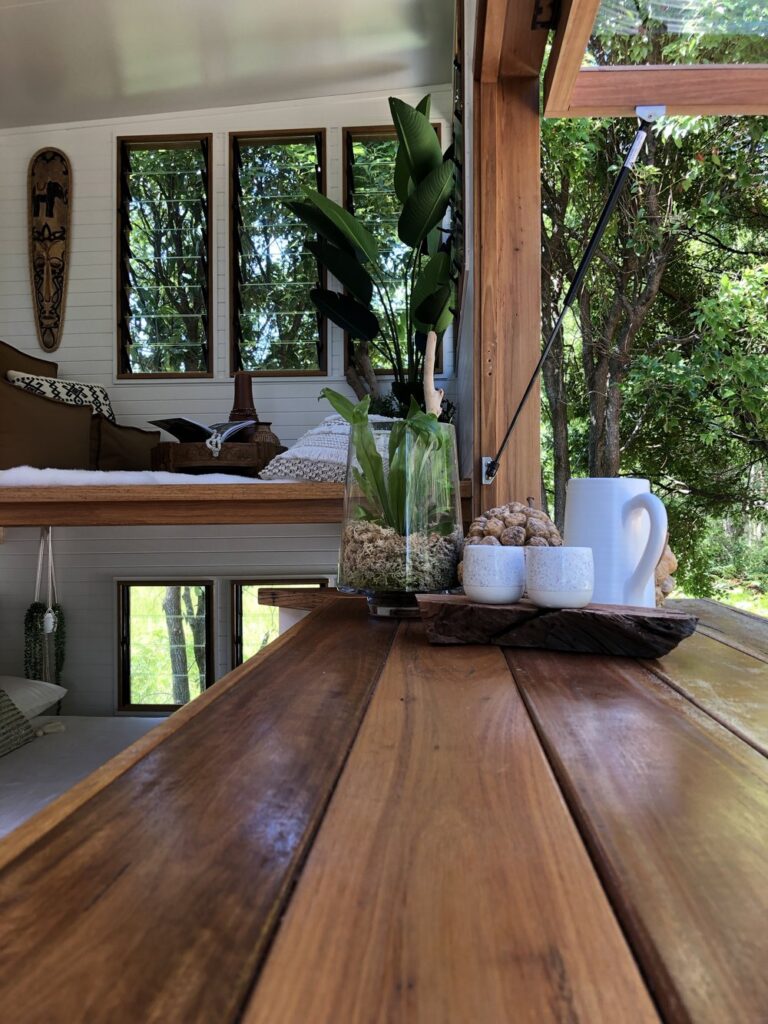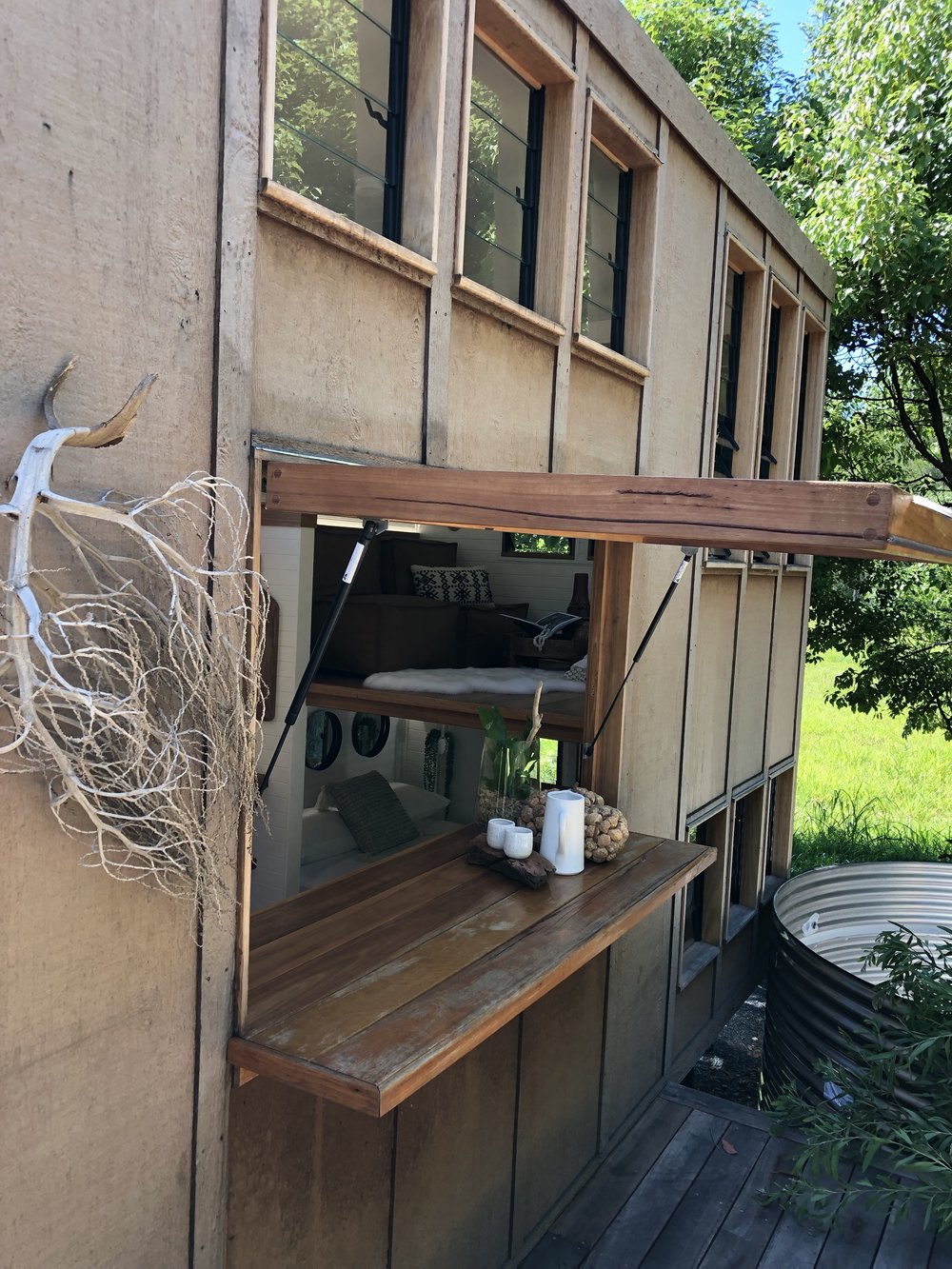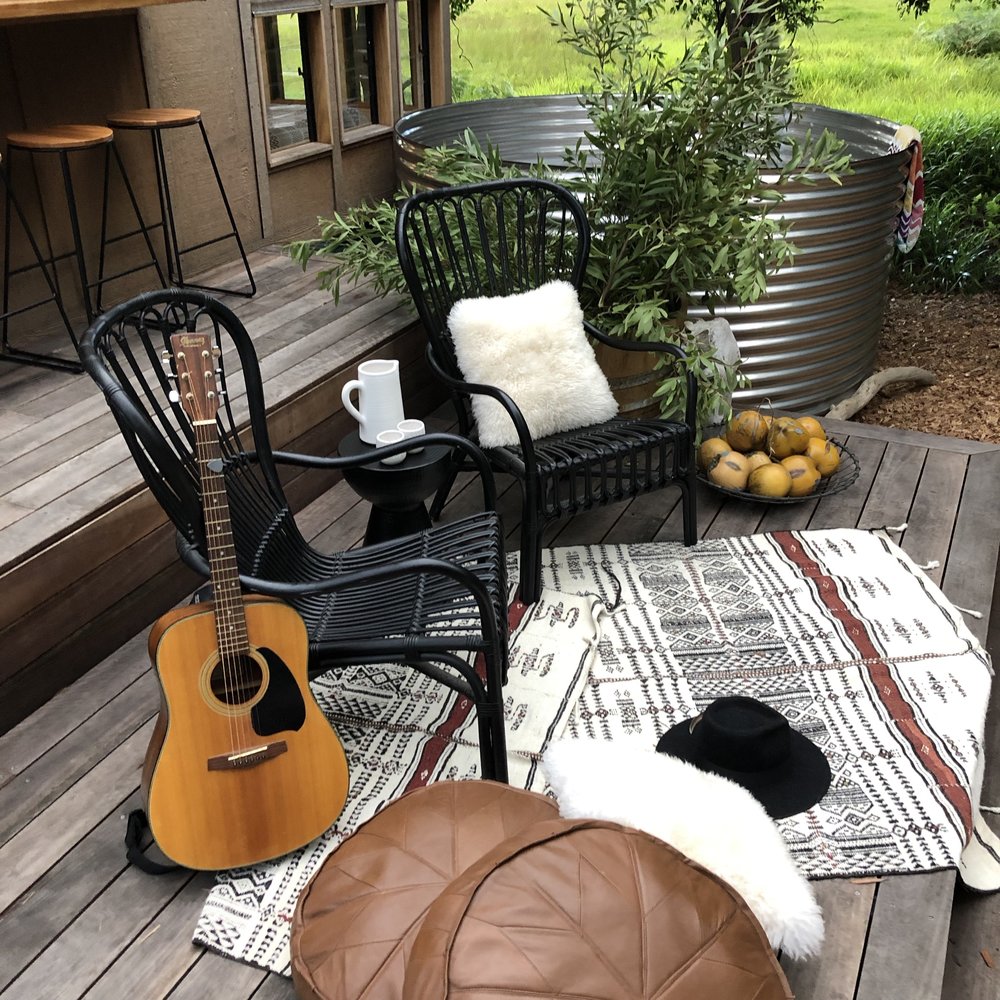 The exterior of the home uses Weathertex, a composite wood board manufactured in Australia from hardwood chips to give it a rustic look. The design team decided not to paint the exterior so that the patina would turn into a silver tone to blend in with the landscape. The house faces an amazing forested block with views over a valley. Since Australia has a subtropical climate, the house is connected to the outside with deck steps, giving it a lovely glamping feel.
Interior Area: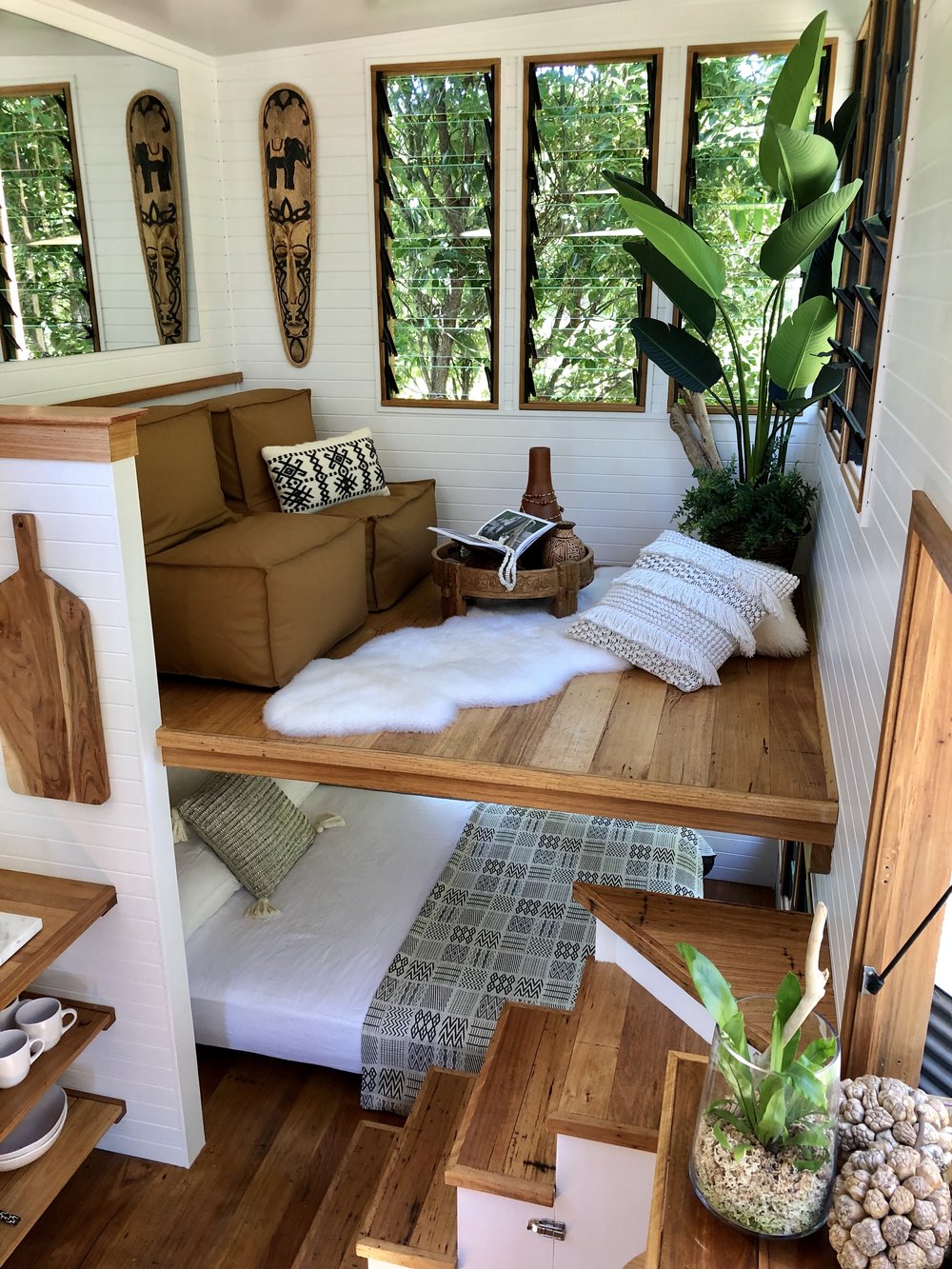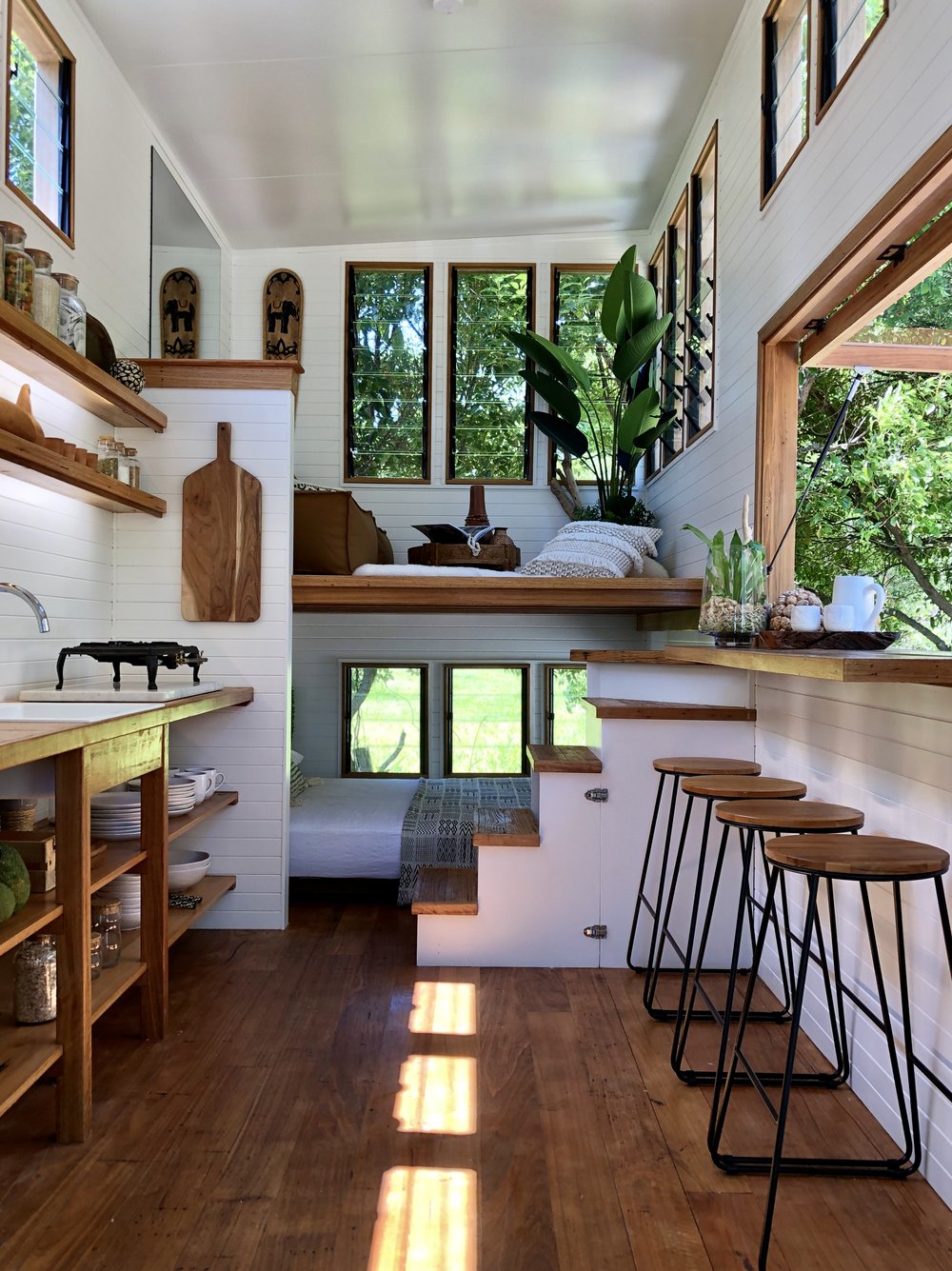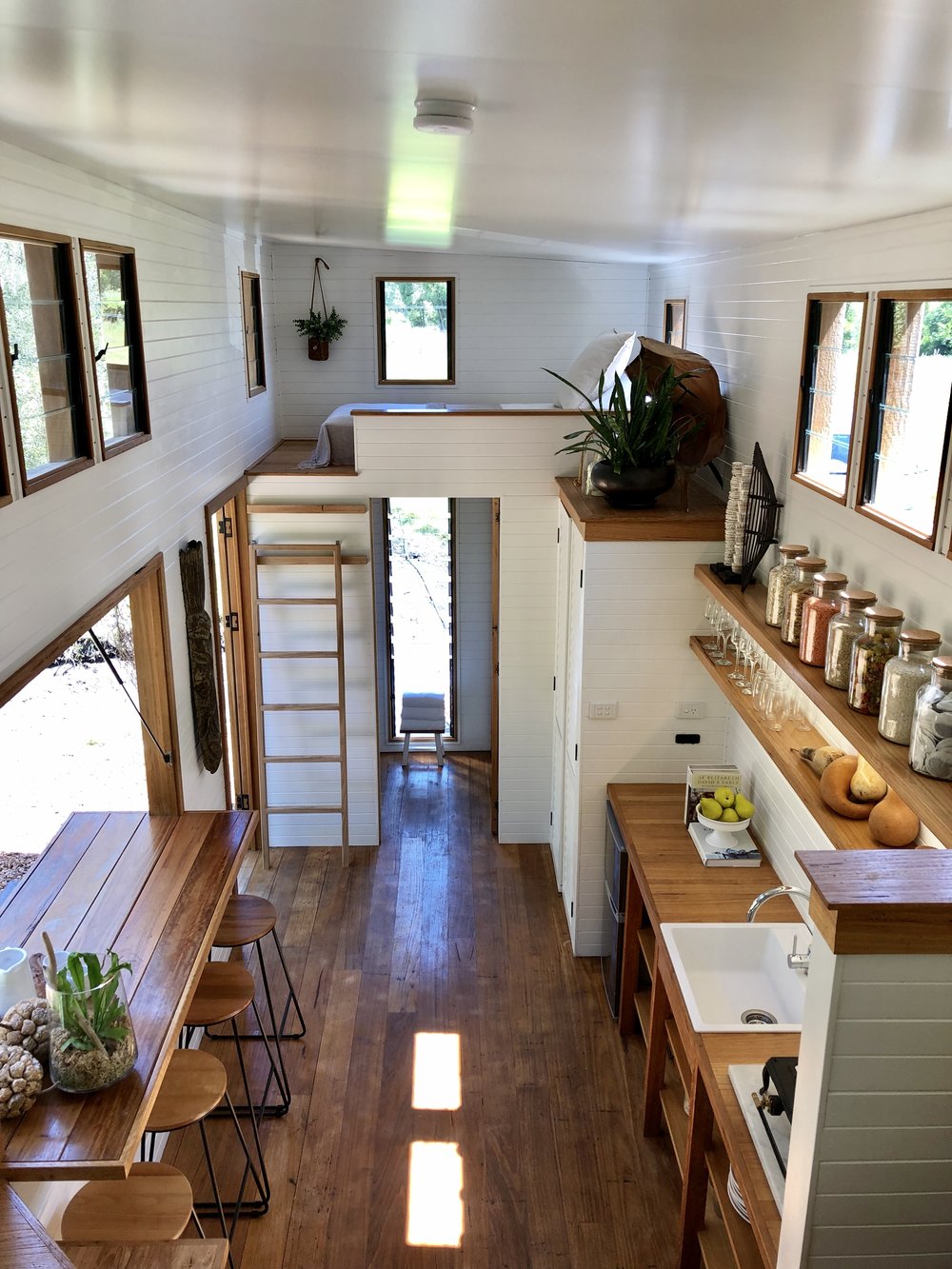 There are two bedrooms, a kitchen and dining area, bathroom, living space and a deck extended from the front. The living area is next to the kitchen and both of these spaces are located a half-level above the bedroom, which is accessed through a small staircase.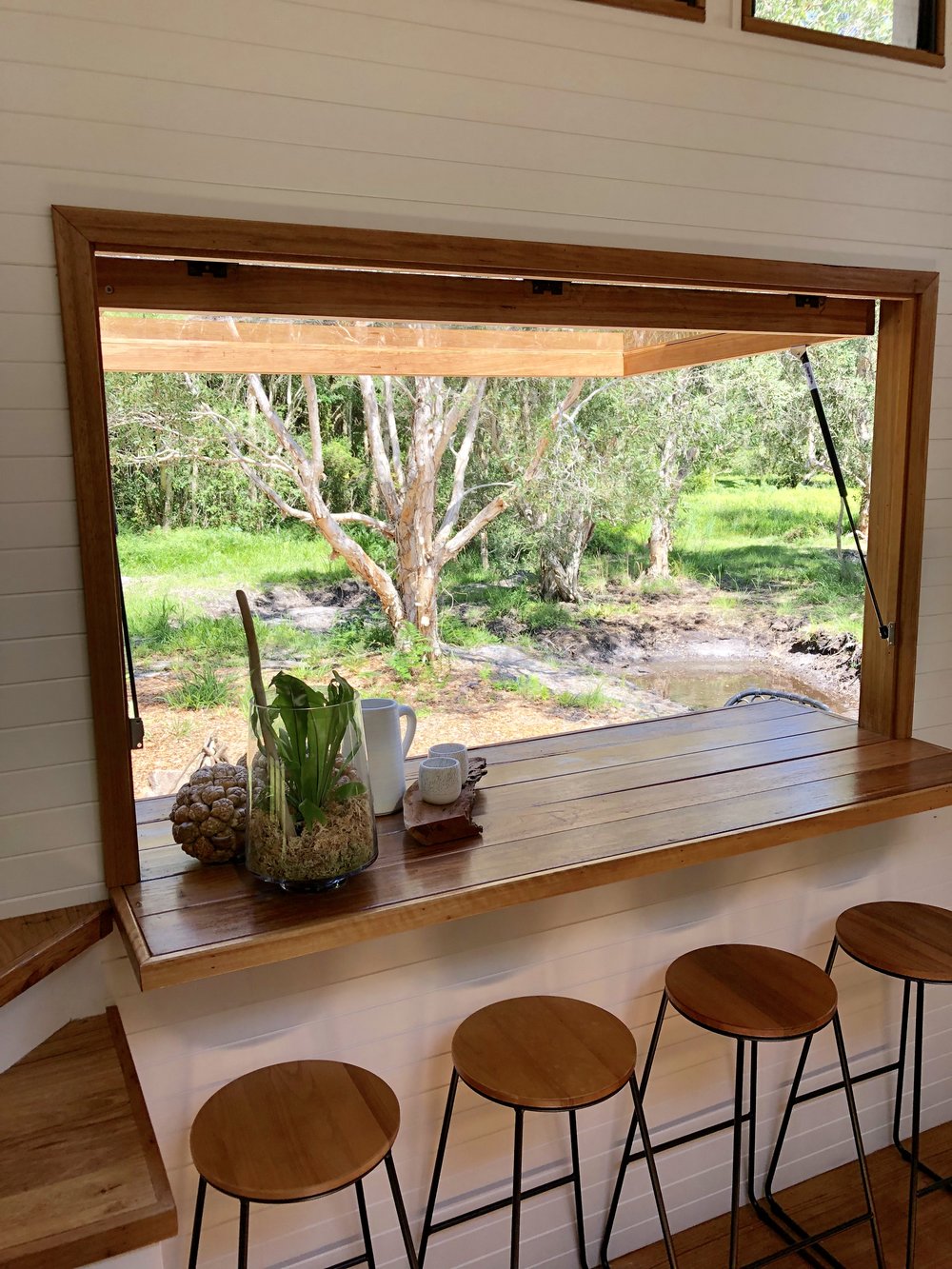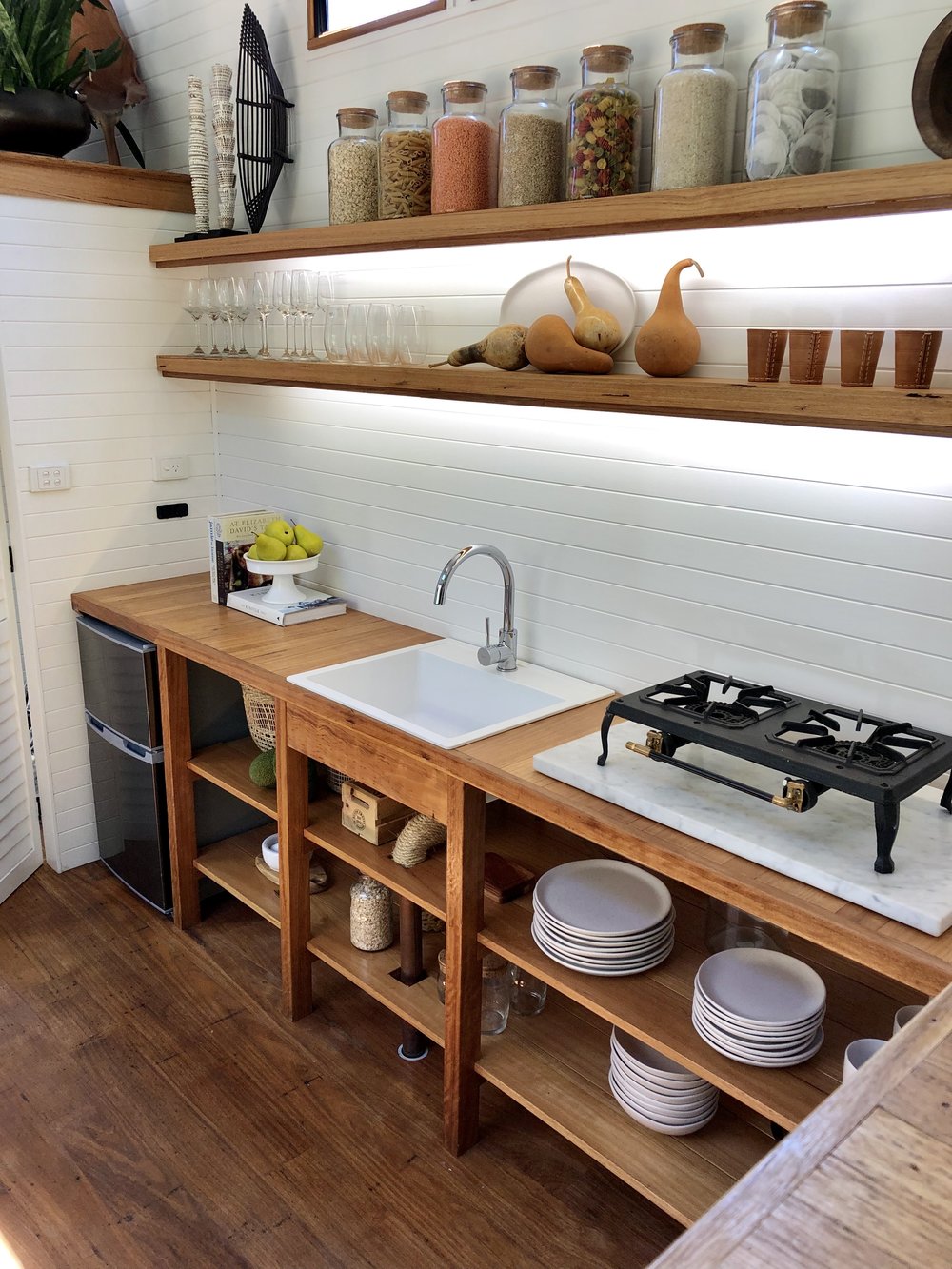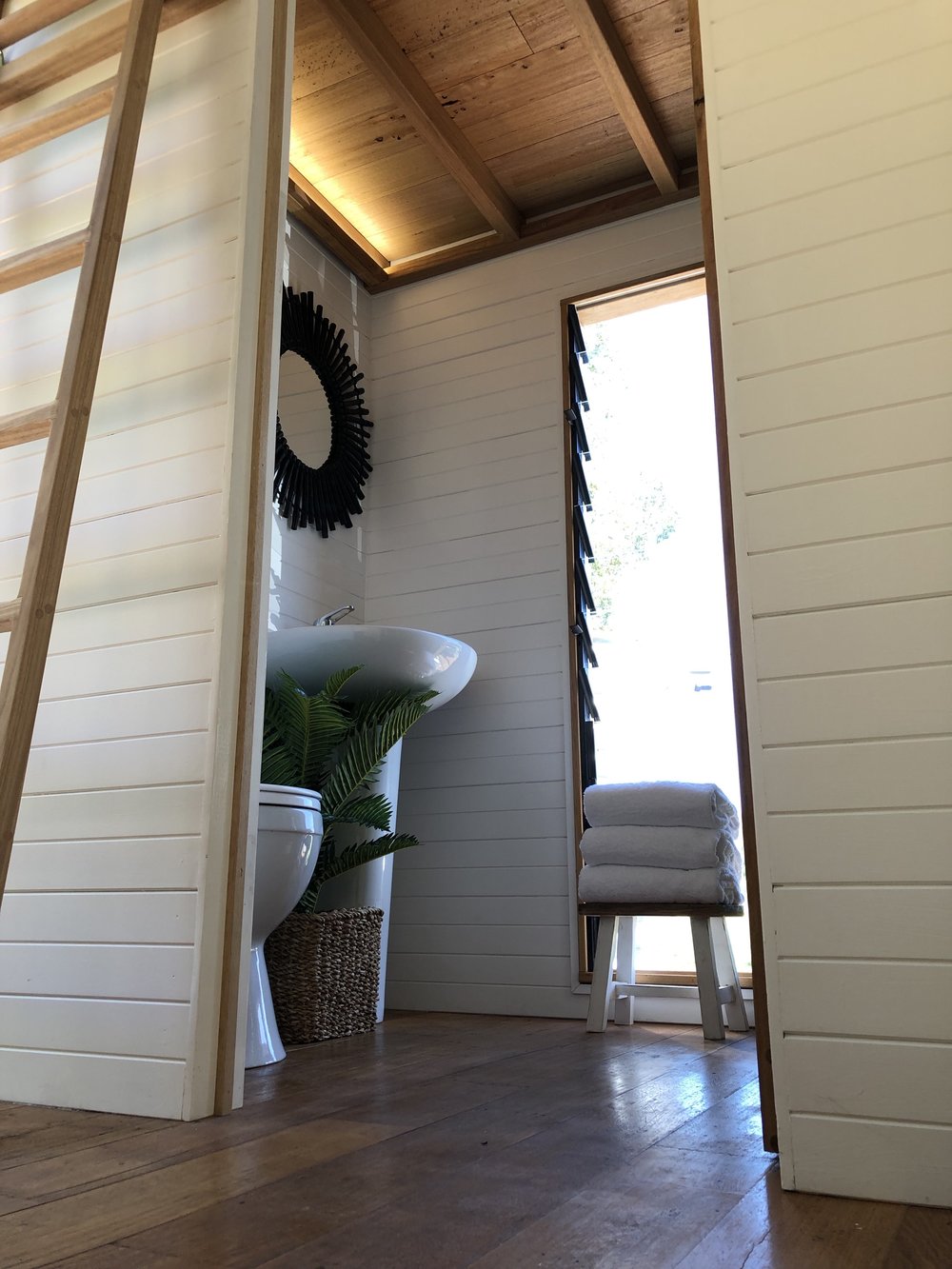 Windows are wrapped around the home to illuminate it with natural air and light. They wanted to ensure that the house remained cool in the summer, hence the reverse loft bedroom. A large window in the dining space that pivots connects the indoor and outdoor bar area while the open cabinets in the kitchen look really stylish. For the interior, white tongue-and-groove pine walls were used and the flooring was made from spotted gum, an Australian eucalyptus. Rich textures and a neutral palette with lots of warm wood and an eclectic style was used for the decor.
All images taken from Little Byron Co. unless otherwise stated.
Interested for more amazing house designs? Check out our collection of house design articles now.