Your kitchen plays an important role in providing food and refreshment for the family. Therefore it makes sense to keep your kitchen up to trend with the current themes and colours.
Time to give your kitchen a through makeover this 2014 and here's 10 creative ways to make it possible:
1. Black and White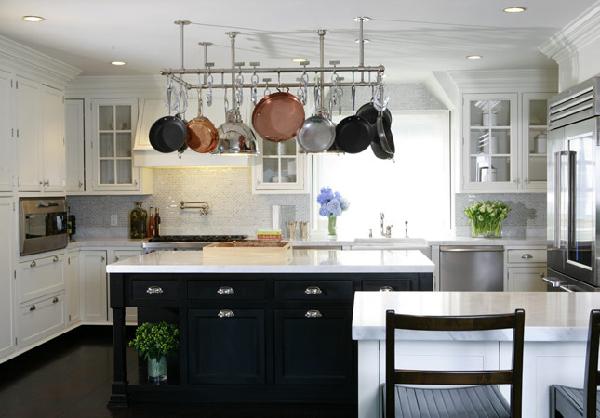 Black and White colour usually brings out the contrast between two yin yang colours.
Get the kitchen island to be coloured black and the cabinet to be painted white. You will be amazed how simple colours build wonders for your kitchen.
2. Navy Blue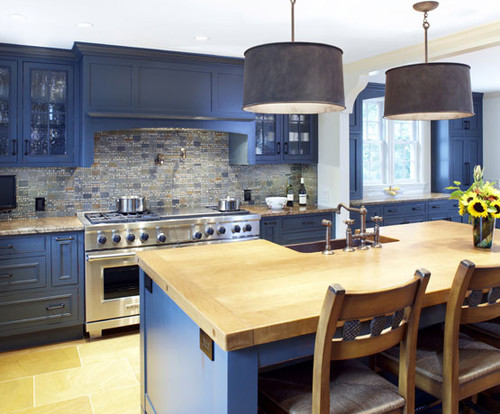 Navy blue is the upcoming colour trend for 2014.
We are not asking you to paint your whole kitchen in Navy Blue, just a little bit on the cabinet and counter side will do the trick.
Remember to pair them up with some navy blue theme kitchen accessories like lamp, clock and vase to complete the icing on the cake.
3. Minimalist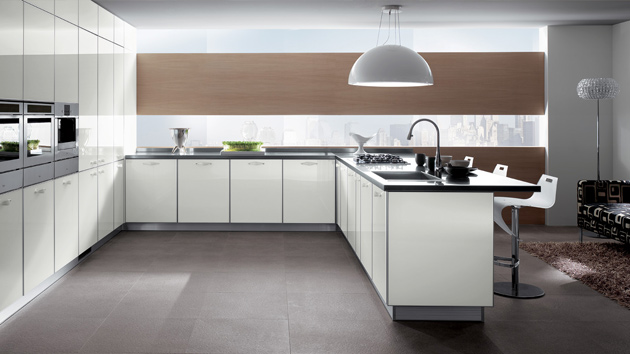 My best choice of kitchen design so far. Going minimalist never seems to fail me.
Sometimes your kitchen design will look quite messy with too much-unwanted design without purpose. It's best to get rid of them and get a cleaner look for your kitchen. Having the right flooring can really complete this design.
4. Outdoor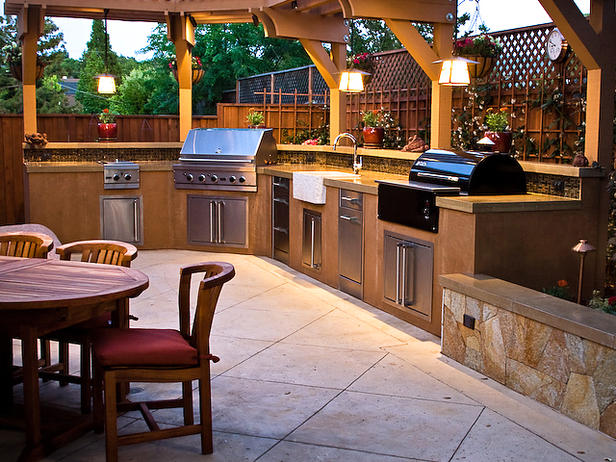 If you like to breathe fresh air and enjoy the scenery of your beautiful garden, you can consider having an outdoor kitchen.
While keeping out smoke off your house, you can even BBQ session with your buddies with minimal setup.
5. Go For Steel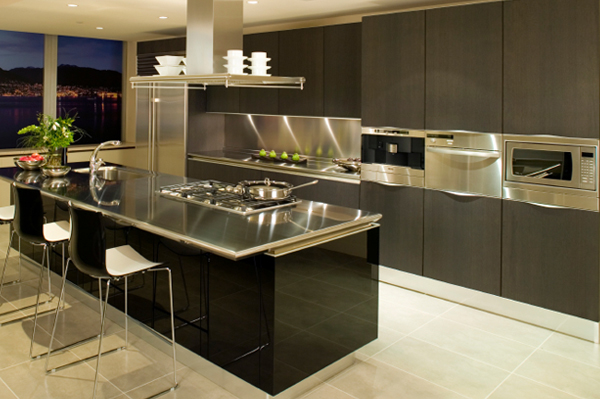 You want to have a sleek and modern kitchen design, going steel is the way.
Besides giving your kitchen a superb outlook, it is easier to clean as compare to other kitchen designs.
6. Wooden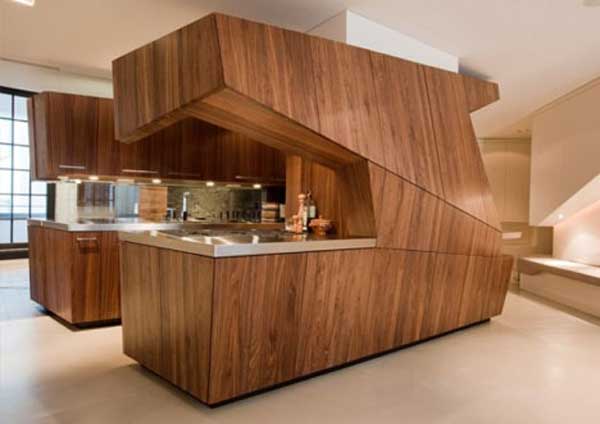 The aroma and scent of natural wood always bring me joy whenever I'm cooking in this kind of kitchen.
Natural wooden kitchen never fails to impress visitors with its modern and timeless design.
7. Vintage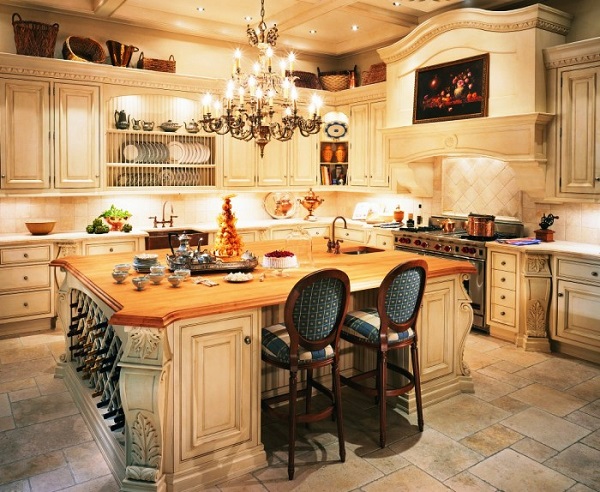 Going for vintage kitchen design is always wonderful for home owners who have preferences on old school design.
Combined with a chandelier lighting and wooden wine shelves, vintage décor brings out the complexity and glamorous of your kitchen.
8. Classic White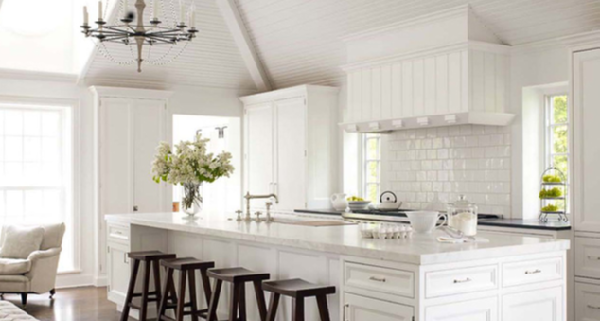 If you prefer a clean yet modern design, classic white kitchen décor is the best match for your kitchen design.
It is simple to execute with white kitchen island, counter top, cabinets and white kitchenware to seal the deal.
9. Futuristic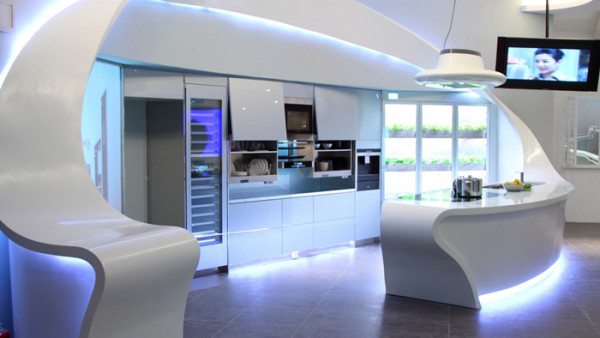 As the world is having many technological breakthrough, our kitchen is slowly evolving to be more effective and less time-consuming.
Many kitchen innovation and designs have started to have technological approach to provide consumer with the insight of how futuristic kitchen are operated.
If modern, robotic kitchen is your thing, futuristic kitchen design is your cup of tea.
10. Unique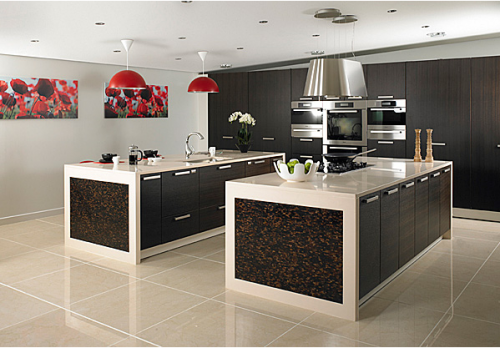 Some people tend to be different among the rest and they are proud to be like that.
Normal kitchen décor doesn't fancy them and they are out to hunt and design their own unique kitchen.
Some unique kitchen design such as double kitchen island and Japanese style kitchen satisfied their craving to own a special kitchen. It would be a good idea to talk to a kitchen remodelling contractor if you were interested in actualising some of your kitchen ideas.
This kitchen design is entirely up to you to combine various style or to come out your own style.
Do let us know what is your favourite kitchen design ideas? And do us know if you think there are other many creative ways to design your kitchen 🙂