When it comes to kitchen storage, most will recommend installing kitchen cabinets but what if there's still not enough space or the space available just doesn't allow cabinets that are big enough?
Here are some tips to make the most out of the kitchen storage space:
1. Make use of a rolling cart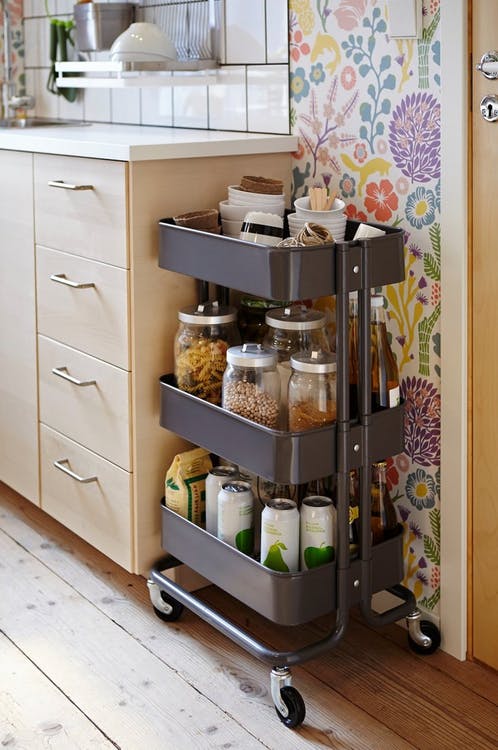 Rolling carts are amazing because it fits into small corners and they are affordable. The racks can hold a variety of items such as condiments, cleaning supplies or bottles of ketchup.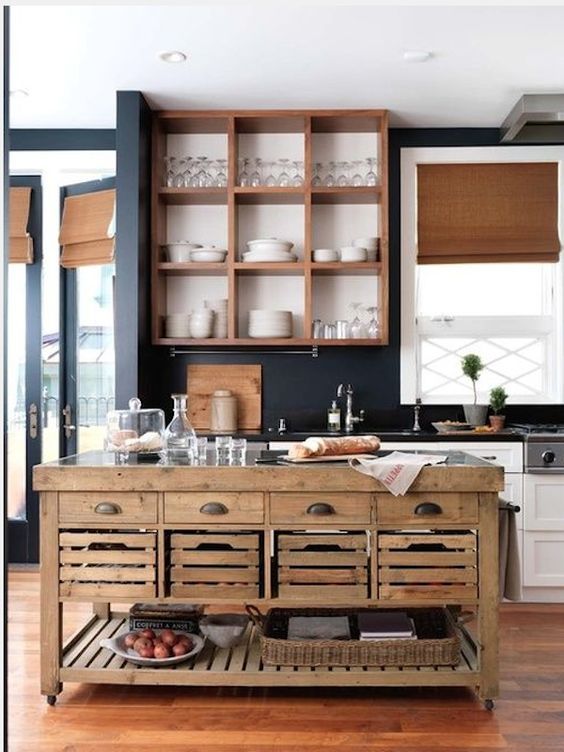 Having a mobile island gives you extra counter space and storage space below. Very sneaky and very handy.
3. Use stacking shelves or dish risers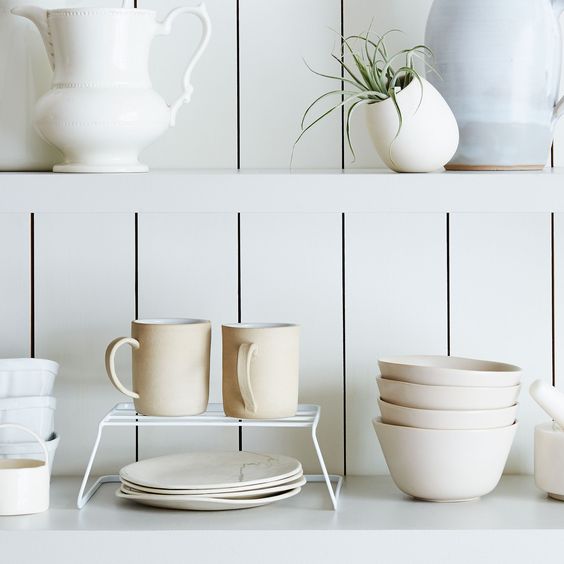 Dish risers or stacking shelves help maximise the stacking space available in the cabinets. These nifty things make unloading dishes easier for households.
4. Don't forget the handy bins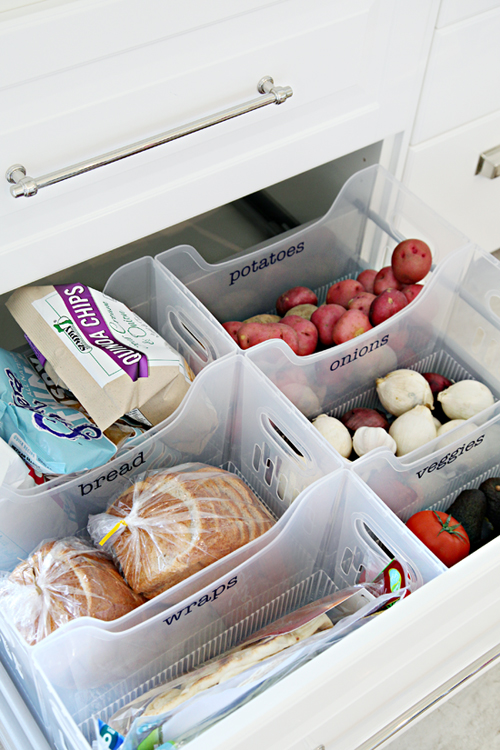 The basics are always good. Handy bins help to compartmentalize items and keep things organized. You can also stack them in cabinets and pull out the bins like drawers.
5. Hang them up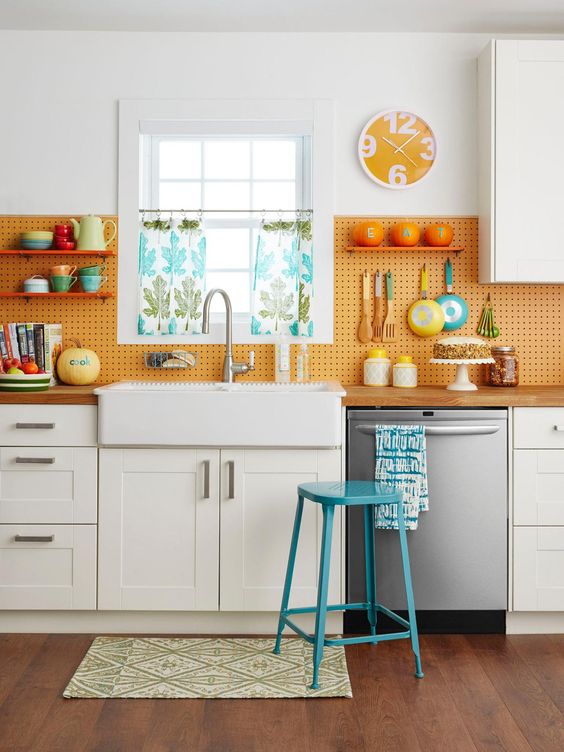 Install curtain or tension rods on walls or in cabinets to hang up the kitchen utensils such as spatulas and pans. For something more stylish, hang up a pegboard and arrange your utensils as you like!
6. Invest in an open shelving unit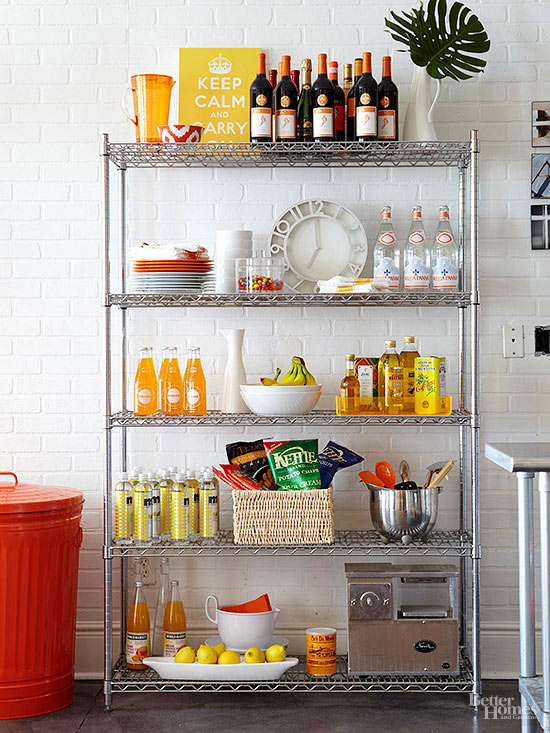 An open shelving unit makes decision making easier because everything is visible in front of you. There's no need to rummage in a packed cabinet.
7. Get a drying rack that doubles as a shelf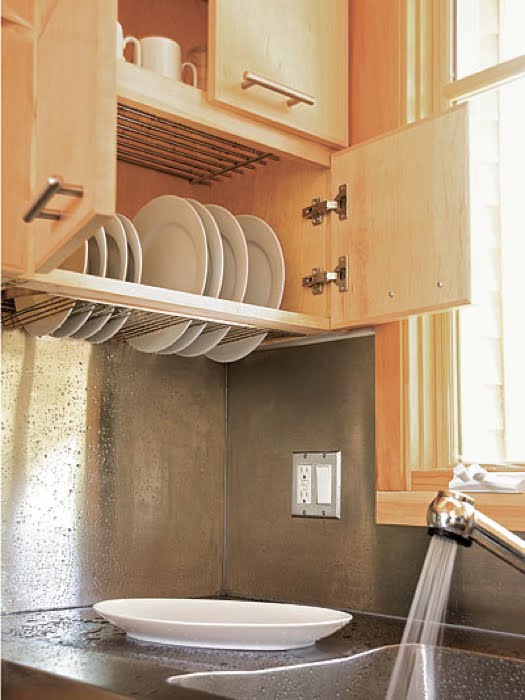 All of us have our favourite plates, forks and spoons that are used daily. Placing all of it on a shelf that doubles as a drying rack will save space and also make things convenient since everything is already in its place. Again, no need to pull drawers to search for utensils.
8. Utilize the oven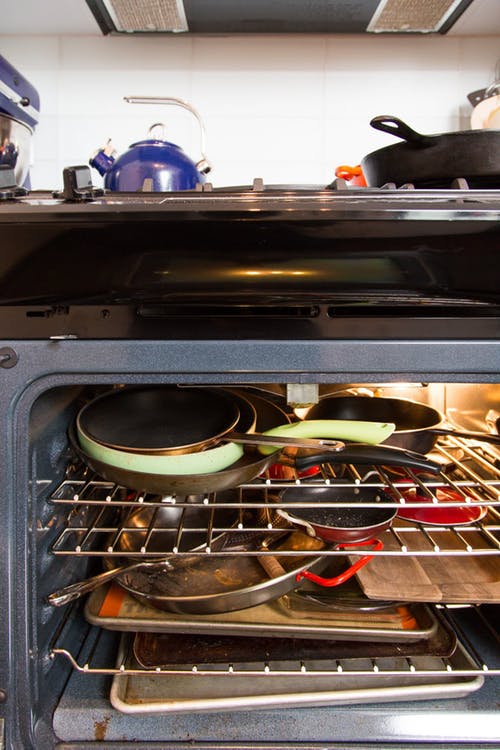 The oven is the second largest storage unit after the refrigerator. Store baking trays, cutting boards, pots and pans inside the oven if the kitchen lacks storage areas.
For more ideas, read 8 Ingenious Ways To Store Pots And Pans.