Kitchen is an important aspect in every home decoration plan because this would be where you will busy cooking dinner for your families, taming your occasionally hunger with snacks, refuelling your body with fluids and so on. Consider the "temple" of your house, many new condominiums in Malaysia nowadays have been adapting new ideas for open concept kitchen design.
When working towards actualising new kitchen ideas, the most common one would be the open concept kitchen. Different compare to the normal traditional kitchen which is hiding away behind doors, open concept kitchen is exposing your kitchen in plain sight while serving as a bridge to your living room and dining room.
If you have recently purchase a new condominium/apartment or you wish to renovate your current one, congratulation as you came to right place. In this piece of content, we will teach you how to design your own customise open concept kitchen.
1. Kitchen Cabinet
This would be where you will spending majority of your money in. A good set of kitchen cabinets don't come cheap as they need to custom fit to your kitchen layout. Depending on your budget and preference, you could consult kitchen cabinet companies to get quotations before making the right decision.
2. Counter-Top
Choosing a good counter-top material is important for your overall open kitchen design. There are several materials you could decide on your counter-top such as granite, concrete, engineered stone, wood and so on. Make sure they resist heat while prevents stain and water damage. Pre-planning would be crucial as you will need to plan out what activities or electrical appliances to be station on the counter tops. Advisable to have larger area to work on so that you wouldn't be out of space to prepare meals.
3. Cooking Area
In order to make your open kitchen idea work, you will need to take note of 3 important items:

Induction Stoves – Gas stoves are old school, induction stoves are much more trendy and environmental friendly. Besides reducing the risk of burning down your house, induction stoves are cleaner and you won't need to worry about calling the gas delivery guy every 3 months.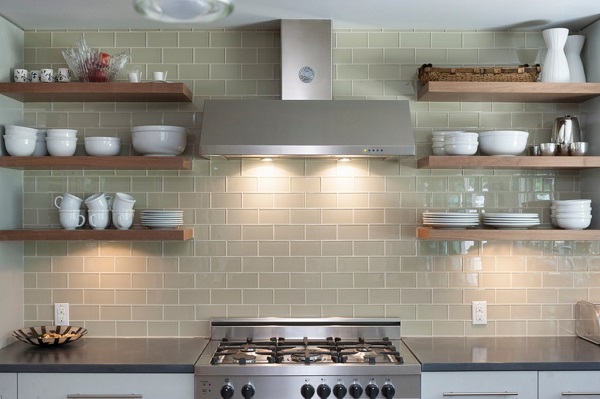 Ventilation – Exhaust hood is require to be installed at your open kitchen concept as it removes airborne grease, smoke, odours, steam and heat when you are cooking. Different from traditional kitchen, exhaust hood plays a major role in keeping your sofa and other rooms odour and smoke free.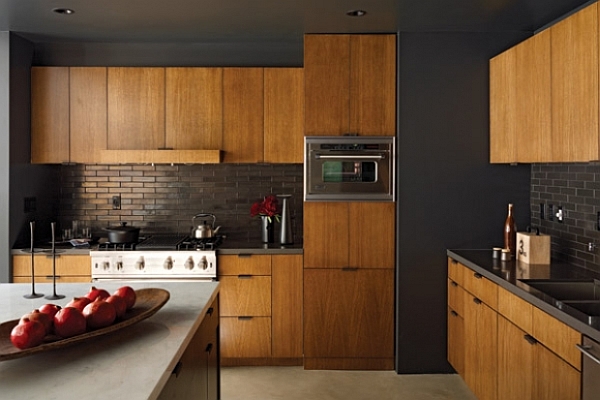 Placement of Oven – Most open kitchen design will usually place their oven in a higher place, preferably on the same level as the counter top. This is to make sure children wouldn't be able to reach it and hurt themselves.
4. Kitchen Island

Kitchen island serves as preparation area where you cut your vegetables and cooking material before actually cook them. It can also be a universal storage area where you store pots and pans beneath it.
5.Kitchen Stool
To complement your island, you must have 2 or 3 modern kitchen stools situated closely. Friends and family members can choose to hang out at the kitchen island area while waiting for dinner to be served.
6.Lighting
To enhance your open kitchen design, proper lighting should be carefully planned in order to provide clear vision to your overall decoration
Kitchen Island Lighting
Several lighting ideas can be implement here to  direct sufficient lighting to your kitchen island and counter top area.
Recessed Lighting
The most common kitchen lighting whereby the light is concentrated in downward direction as narrow spotlight or broad floodlight. If you are adventurous enough, you could install below cabinet lighting to add icing to your current kitchen decoration.
7.Wireless Power Outlet
One of the most overlook mistake of open concept kitchen is the tidiness of your electrical cables. While having several electrical appliances at once, their cables could get tangled and messy causing eyesore to your kitchen design. Answer to this? Install some wireless power outlet whereby you could carefully arrange your cables tidily with style.