Everyone knows that fresh produce is always the best provided that we can get it but as most of us are busy with our daily lives, we are not able to go grocery shopping everyday. Hence, it is important that we store our fresh ingredients properly to give them a longer shelf life.
1. Two-Tier Produce Stand
This produce stand not only helps you save counter space but displays your lovely produce neatly. The rustic looking stand is a gorgeous addition to your kitchen and you can access your fruits and vegetables easily as well.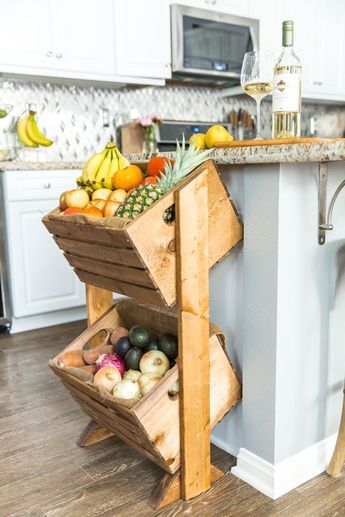 2. Ventilated Drawer
We know that fresh produce needs to breathe and suffocating them in plastic bags is just going to make them spoil faster. Not all fresh produce needs to be stored in the refrigerator so having this convenient ventilated drawer is just the thing to ensure that they can last longer. Plus, you can see how much you have left at a glance.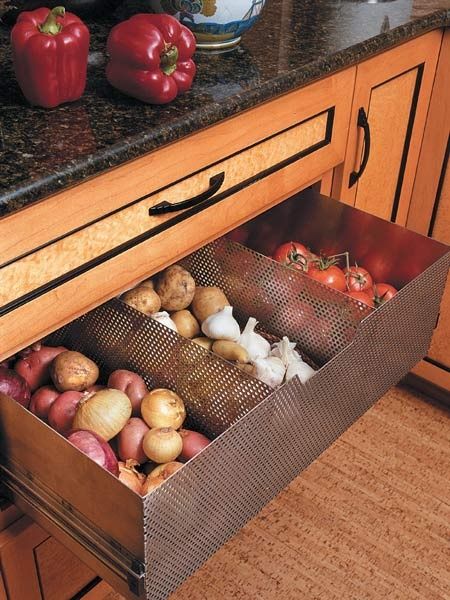 3. Wire Baskets
Vertical space is precious and should always be fully utilised whenever possible. Create a wall of fresh produce by hanging some wire baskets on the wall but do make sure that the hooks are strong enough to hold both the produce and your baskets. Otherwise, you could be in for a disaster!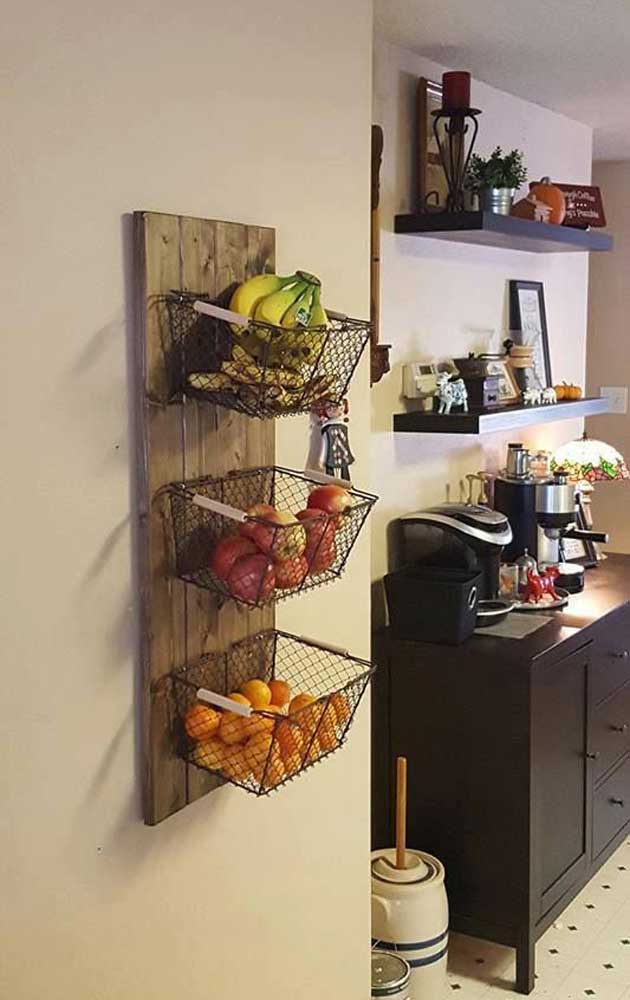 4. Customised Drawers
If you are the type to keep your stuff neatly hidden away then this would just be right up your alley. You can put woven baskets or even a covered compartment inside to segregate your produce to ensure their freshness. Store and arrange them any way you like for a longer shelf life.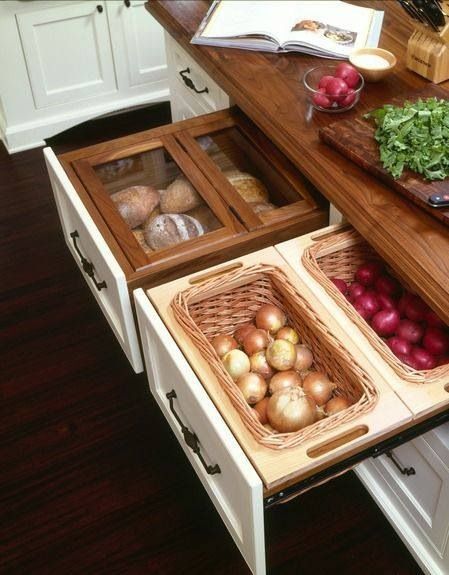 5. Covered Storage
Incorporating pull-out bins in your shelves are a great idea as you can organise your fresh produce into different spaces. The semi-transparent panels in front of the bins also allow you to see what you have stored inside for easy access.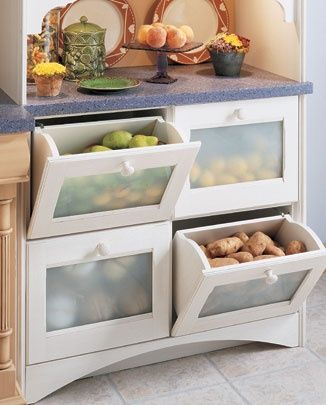 6. Wooden Rack
This is another awesome way to store your produce and ensure that it is always the freshest. Get a cute wooden rack that can be placed on your countertop or even your kitchen floor and arrange your produce accordingly. It doesn't even have to be a big rack, as long as it is enough for your household, it should be adequate.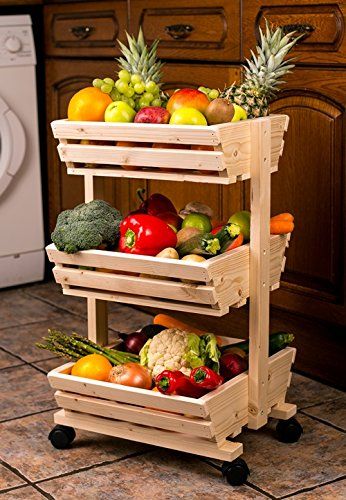 7. Pull-Out Wire Rack
Wire racks are a good option to store fresh produce such as potatoes, onions and garlic as it is well ventilated and allows them to breathe. Some shelves come with a few wire compartments already installed which will make your life much easier.