Working from home is a dream many of us have, because it means we are flexible to do whatever we want at home, and not to mention no getting stuck in traffic jams. Here are some ideas on how to make your home office one of the best offices you'll ever have.
1. Small Space Home Office
Maybe you live in a small apartment that has barely space for anything other than the bare essentials, but that's fine because you can create your own home office in a small space too. Get a loft style bed and fit a desk under your bed. Use a few elegant looking boxes to store your paperwork.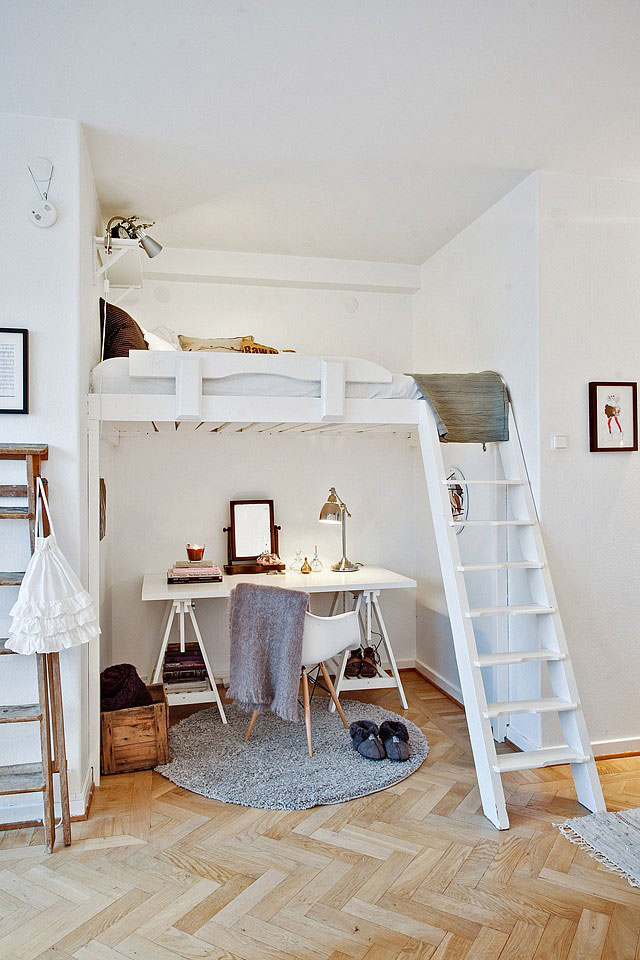 2. Quirky Decorations
We all know that all work and no play makes Jack a dull boy, so make sure that your home office isn't totally boring too. Take a break from work by installing a cute wooden swing for those moments when you need to daydream a little.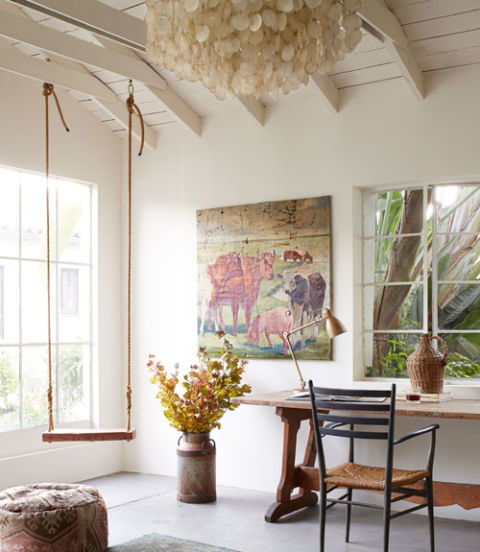 3. Vintage Style
If you love vintage style decorations then create your home office space out of antique heirlooms that you have lying around or what you manage to find in furniture shops. Some old-fashioned accessories such as a pen fountain and vase complete the look.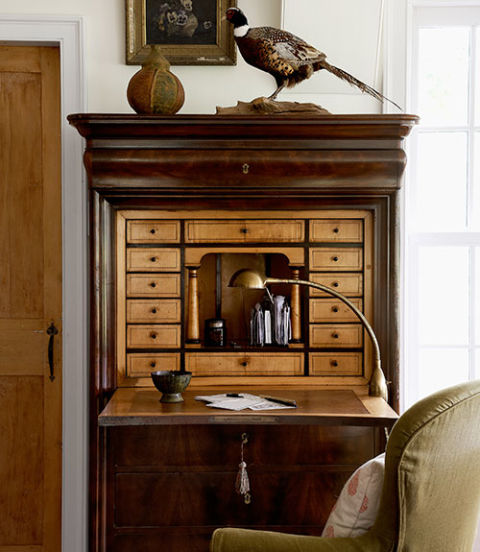 4. Glam Up Your Desk
Getting all the basic office furniture in your home can make it look rather boring. Spice things up and add a little personal touch to your furniture by laying gold leaf into a basic desk to transform it instantly.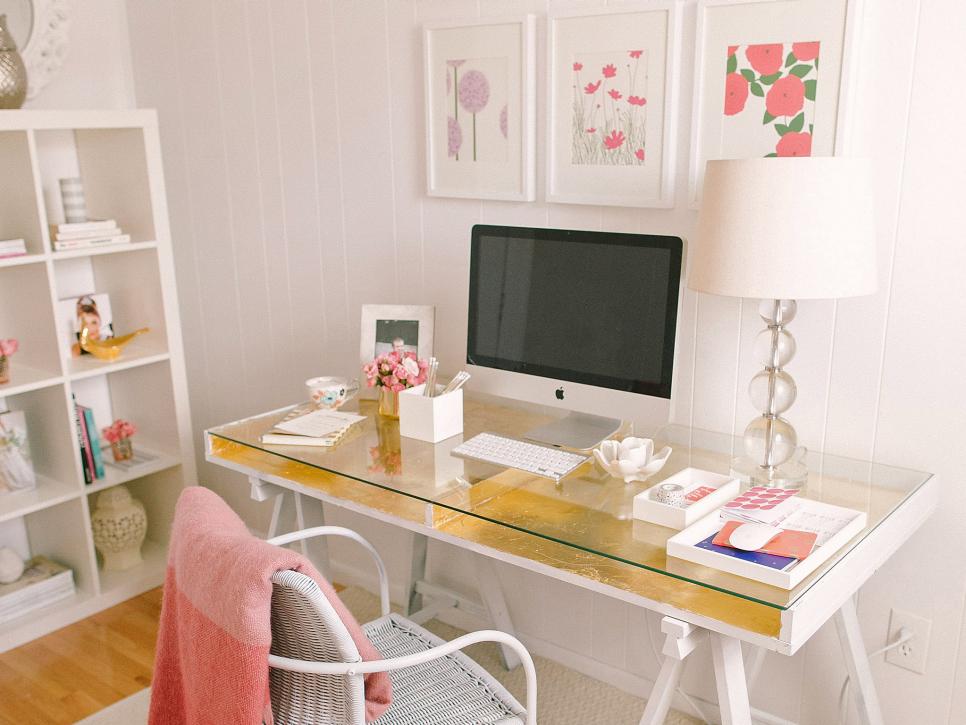 5. Use Bold Colours
Home offices are often casual and laid back, because after all, it is in your very own home. Keep things playful and chic with the addition of bold and bright colours. Don't forget to add in lots of natural light.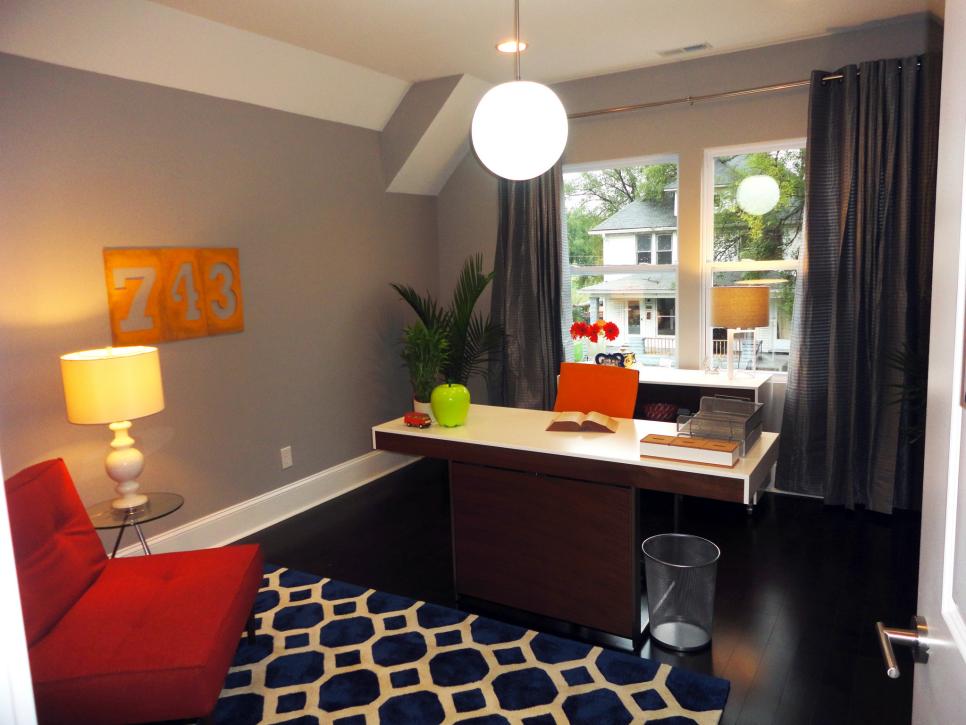 6. Chalkboard Wall
Painting one of the walls of your home office in chalkboard paint is both quirky and useful, because you can use it to make any important notes or even to write inspirational quotes to keep you motivated.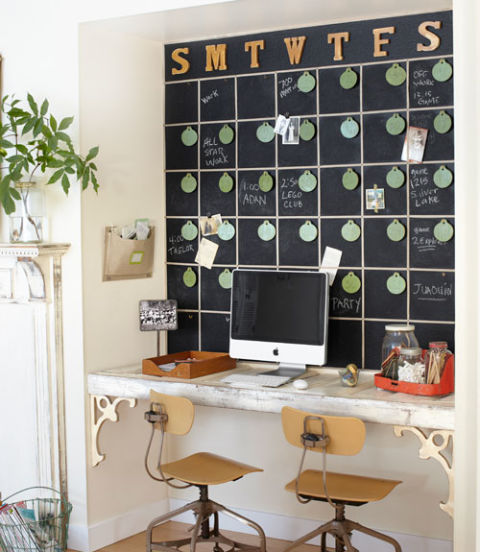 7. Wall-mounted Desk
Another option for a small space is to get a wall-mounted desk that will save you so much space. Get one in an interesting colour and not only it will look interesting, when folded up, it will not take up any unnecessary space.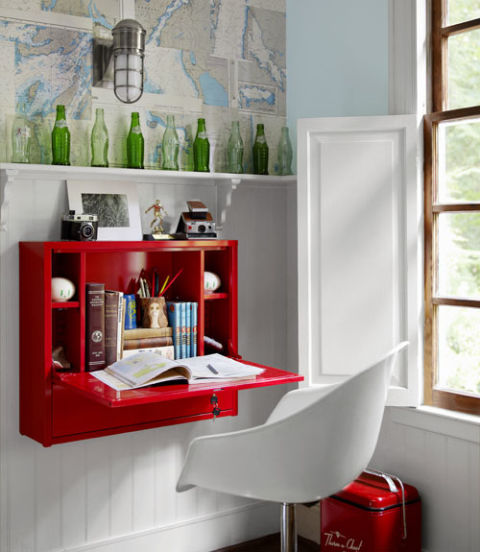 8. Home Office in a Cabinet
Here's another idea if you don't have enough space or just don't like your house to be cluttered up. Turn an old cabinet into a home office space by fitting in a desk and chair that will fit perfectly when you close the doors to hide your workspace.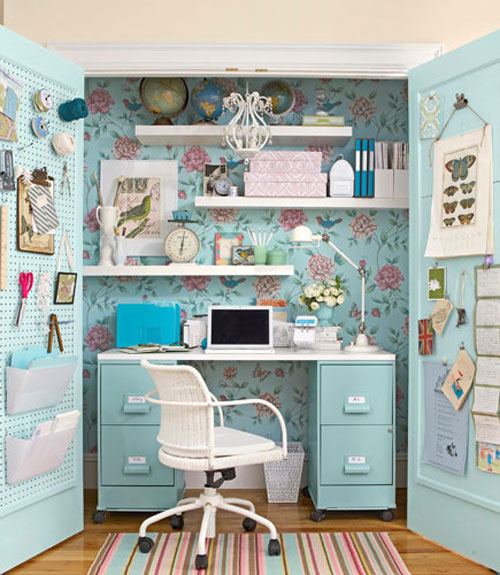 9. Let in Lots of Natural Light
Opening up your space by incorporating lots of natural light streaming in the windows allows you to break away from monotony of work. Besides, when you feel like taking a break, just let your eyes drift outside to enjoy the view.