When used right, utilising monochromatic colours can be very stylish and this apartment in Shanghai shows this off to perfection. Using a palette that comprises of shades of concrete grey, with very little colour accents, Wen Yi International Design manages to create a very modern and Zen-like environment in this serene apartment.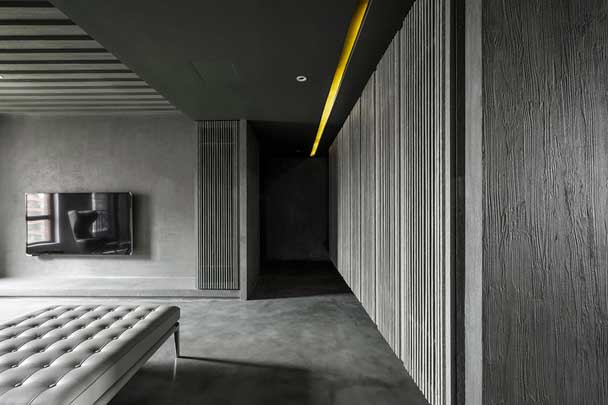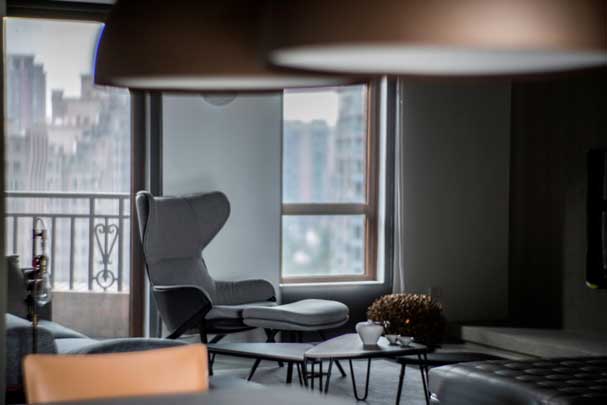 Since their signature look is very minimalist, Wen Yi International Design stuck their iconic style and created much of the same for this apartment. In the living room, beautiful shades of grey are used with white and black splashes around the area to provide some contrast. The focal point here is the built-in light strip that glows yellow and draws the eye up to the ceiling.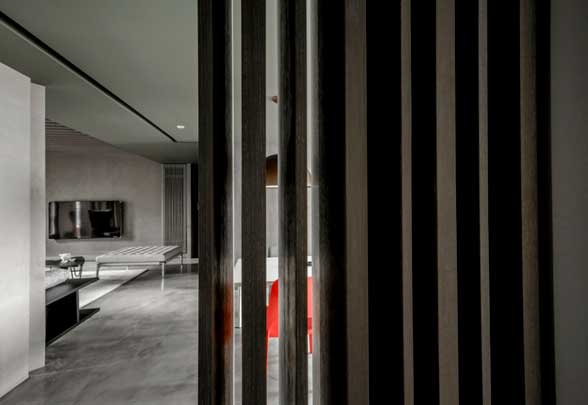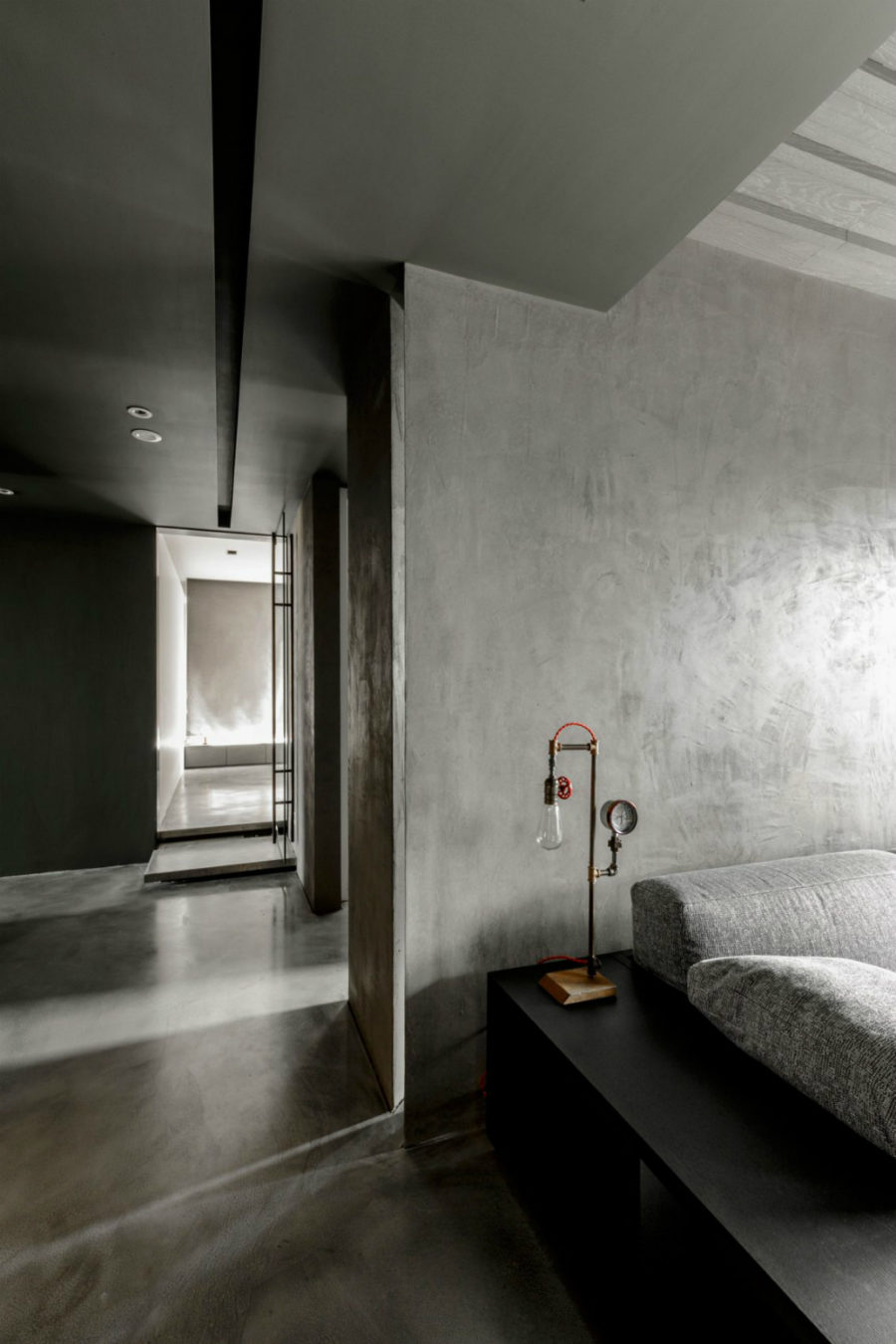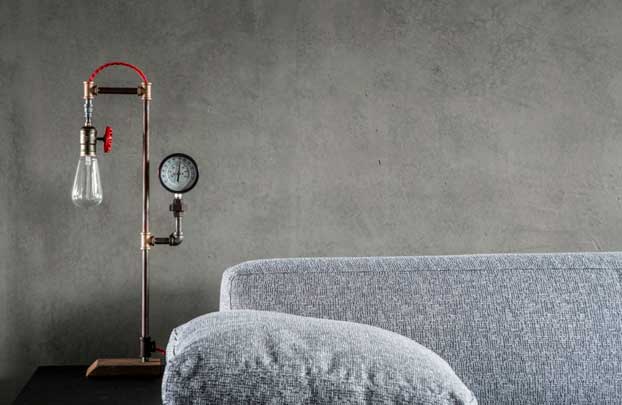 The whole house is kept immaculate and stylish thanks to the designers' use of premium furnishings in high quality materials. Polished concrete is used for most of the house's floors and walls which gives it a seamless effect but here and there you can see the monotony is broken up with some grey-painted wooden slats.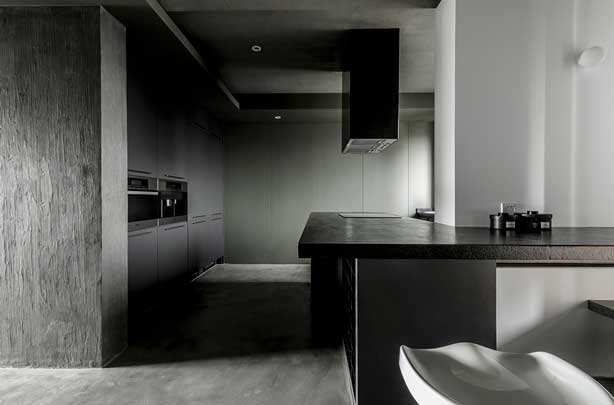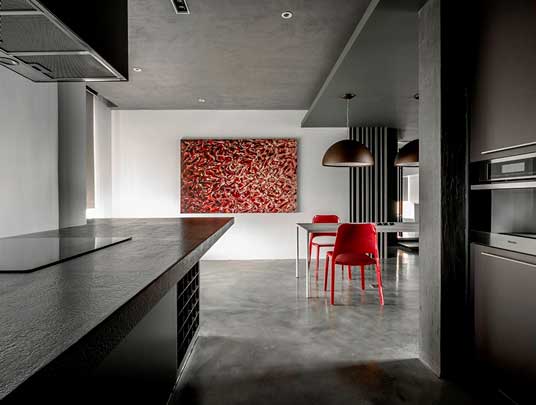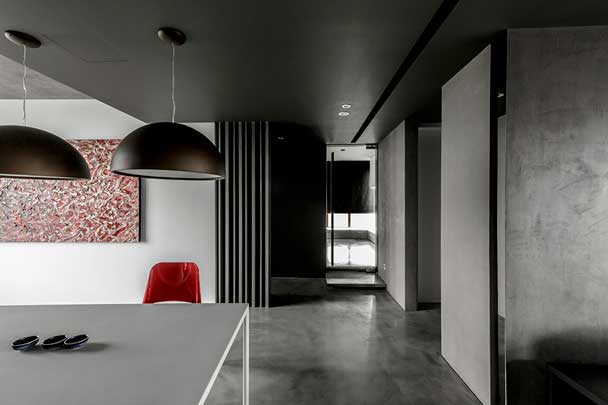 The kitchen is dressed in darker tones than the living room, with more black being used especially on the textured countertop. The dining area is the one that surprises you, as there are pops of colour seen here to make the house look more lively. An abstract painting in shades of red is complemented by red dining chairs and a white table, while bronze pendant lamps complete the look.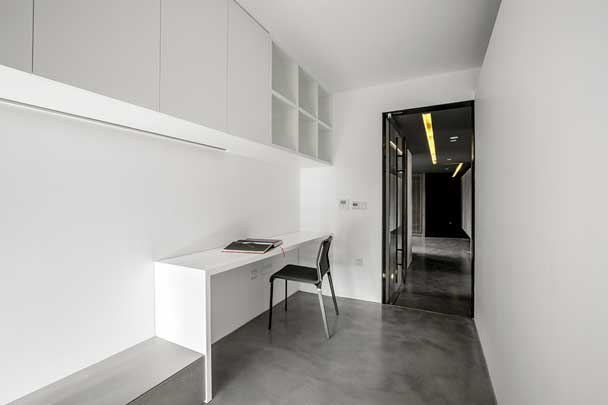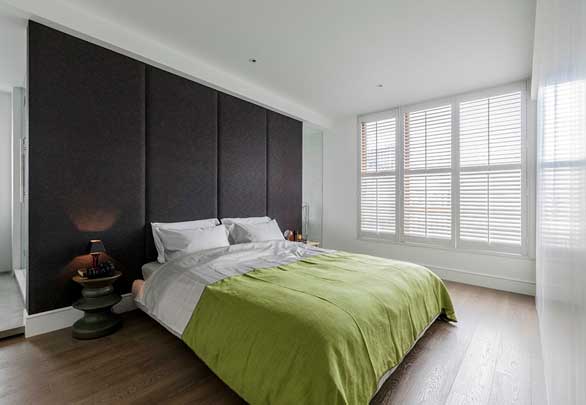 This minimalistic and serene theme can be seen throughout the whole house even in the bedroom, bathroom and home office. Although they use more white than grey in these private areas, it still meshes well with the overall look. Rest assure that the rest of the home is similarly free from distraction and relax in the calming, Zen-like atmosphere the designers have created.
All images from Wei Yi International Design unless otherwise stated.