Contemporary home decor ideas can be differentiated from its sleek surfaces, crisp furnishings, and cutting-edge art that is pleasing to the eye. Some people may think that it can look rather cold and impersonal but it can be dressed up to include more warmth into the home for a fresh look. It is a classic look that can be used in many different styles of homes from country houses to ultra-modern residences.
1. Contemporary Kitchen with Maroon Feature Wall
This kitchen is a beautiful example of a contemporary kitchen. It is coupled together with a nice dining table and chairs. The white decor complements the maroon feature wall and makes it look even more outstanding.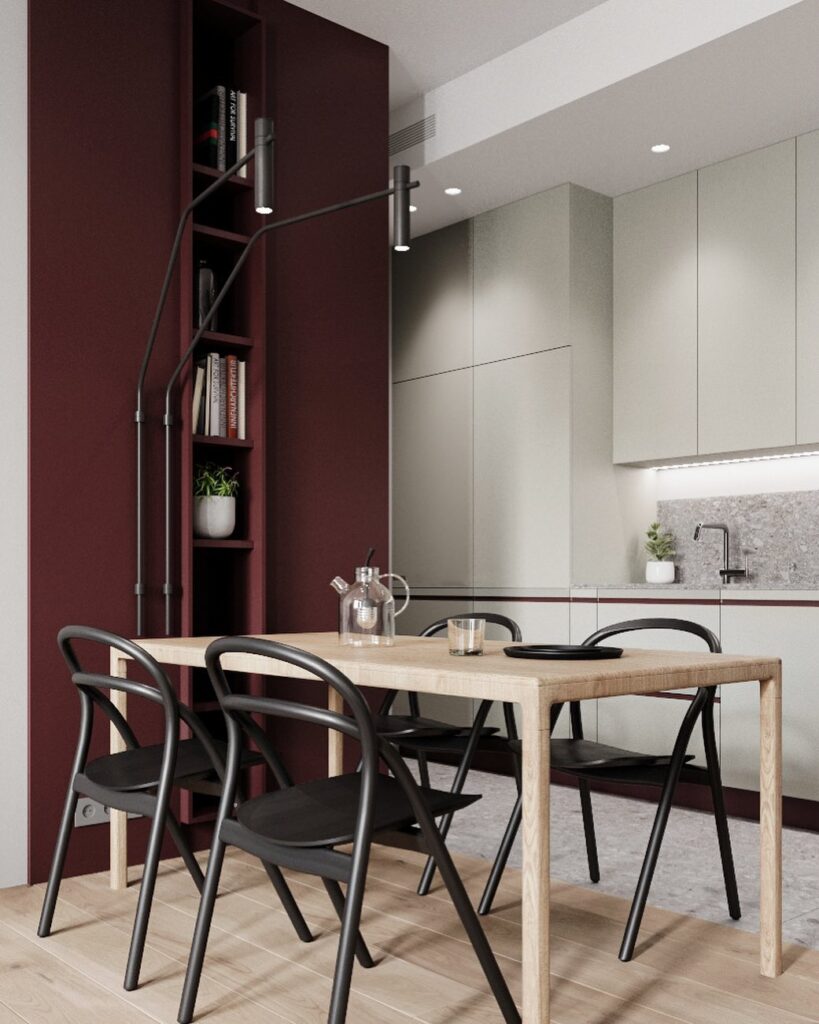 2. Contemporary Dark Living Room
A dark and sleek living room at home looks really stylish and is a style that is timeless. The marble half wall at the back adds a nice touch and the elegant light feature draws the eye up, making it look more spacious.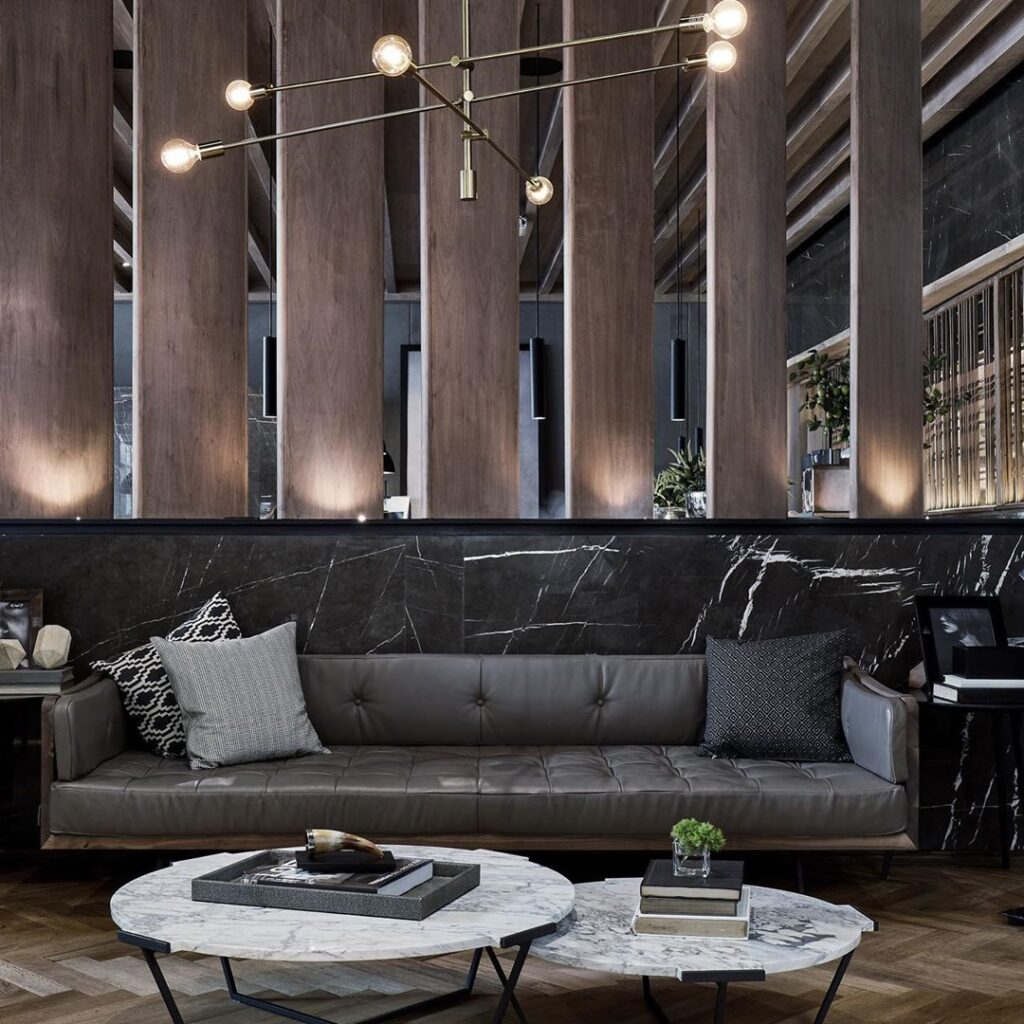 3. Beautiful Contemporary Bathroom
Can we say bathroom goals here? This stylishly elegant bathroom with black marble floor tiles has a freestanding bathtub which is perfect for relaxing after a long day. A pretty pot of flowers completes the look.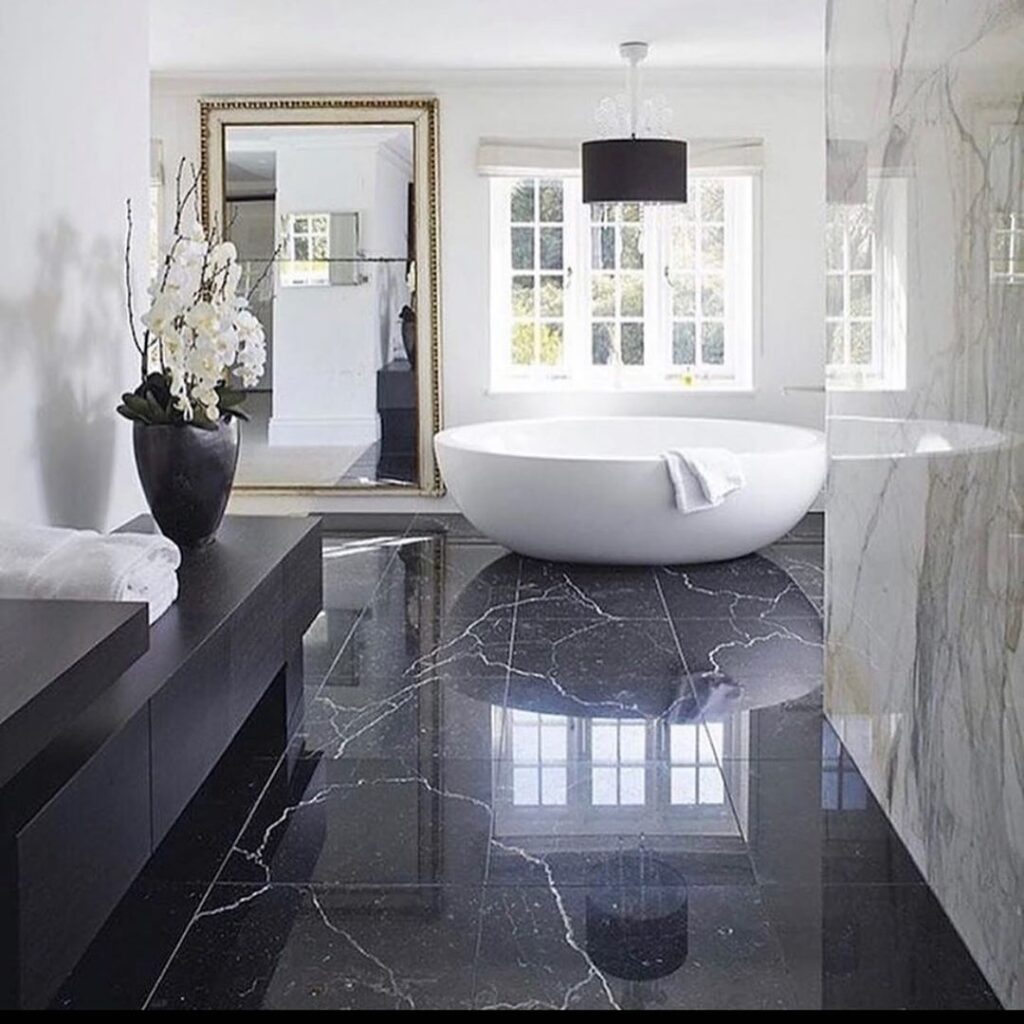 4. Contemporary Farmhouse Kitchen
This is a truly outstanding kitchen that looks simply gorgeous. The most eye-catching thing about it has got to be the black and gold hob that is the centrepiece of the kitchen. The surrounding stone island adds the touch of contemporary to the room.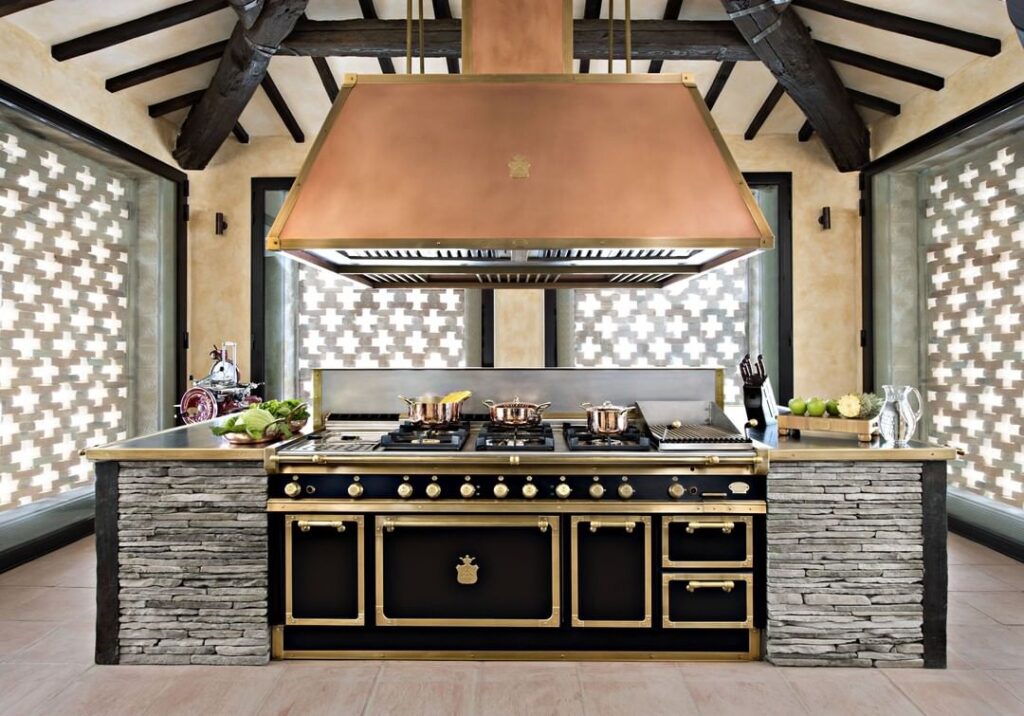 5. Contemporary Bedroom
The beauty in contemporary home decor ideas are that they are so simple but pleasing to the eye. You don't need to go overboard with the decor as simple and sleek lines are key to creating the look. However, if you are afraid of being too stark and clinical, add visual interest with textures and colours like the headboard on this bed.