Ottomans are often mistaken to be nothing more than a common footstool in your home. However, there are so many different types and designs of ottomans out there that it would be doing it an injustice to consider it as just a footstool. This useful and versatile piece is great to have in your home so let us inspire you with a few lovely designs.
1. Leather Ottoman
This low and flat ottoman is actually a great substitute for a coffee table as the surface is big enough for you to place a gorgeous tray and the essentials on it. The elegant leather and warm brown tones match the rest of the room's decor perfectly.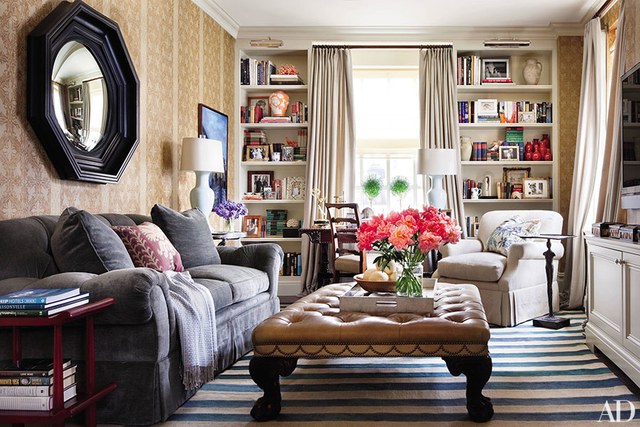 2. Pristine White Ottoman
White is often mistaken to be a boring and stark colour but when used in such a setting, it actually complements the neutral background well and makes it look more classy. Dress up the little ottoman with a luxurious throw in another colour to make it more outstanding.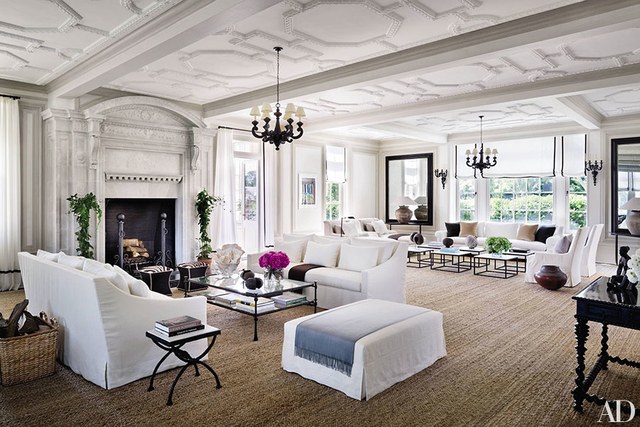 3. Vividly Coloured Ottoman
In a room that is filled with dark coloured furnishings, brighten up the decor with some vibrant sofas and matching ottomans. It gives the room a more relaxed and laidback vibe while the pastel blue ottoman tones down the sunny yellows.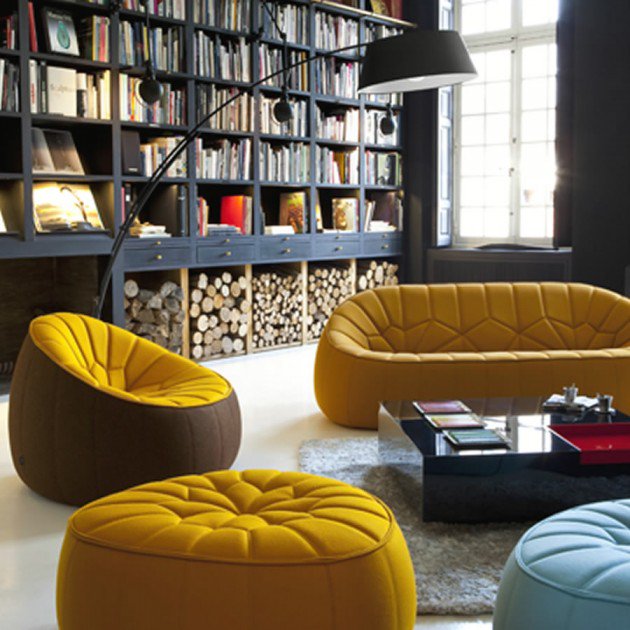 4. Interlocking Ottomans
Add some creativity to your living room with this stylish custom-made interlocking ottomans that look just as beautiful alone or paired together. It can act as a coffee table or as some much needed seats when you are entertaining many guests.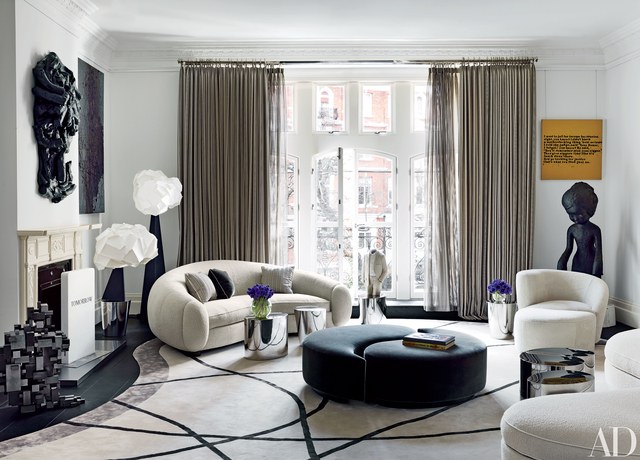 5. Round Pouf Ottoman
Poufs look very comfy and inviting for someone to sit on and this large brown ottoman is no exception. The height also allows you to slot in under the coffee table when you need a little more space in your living room.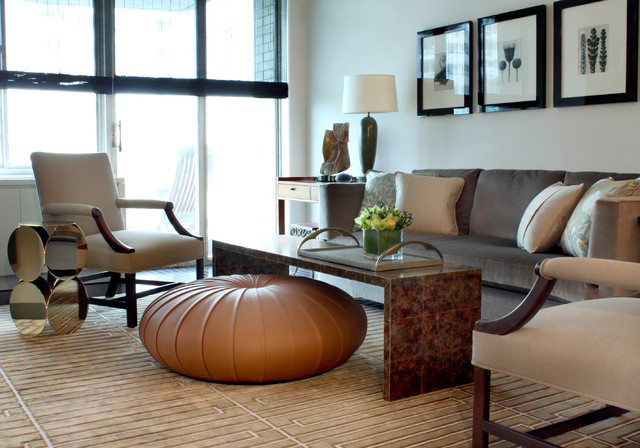 6. Modern Frameless Poufs Ottoman
This is a really cool contemporary design for an ottoman as it doesn't use any supporting frame but instead it maintains its shape using only its inner and outer material. This design is sure to make a statement in your home.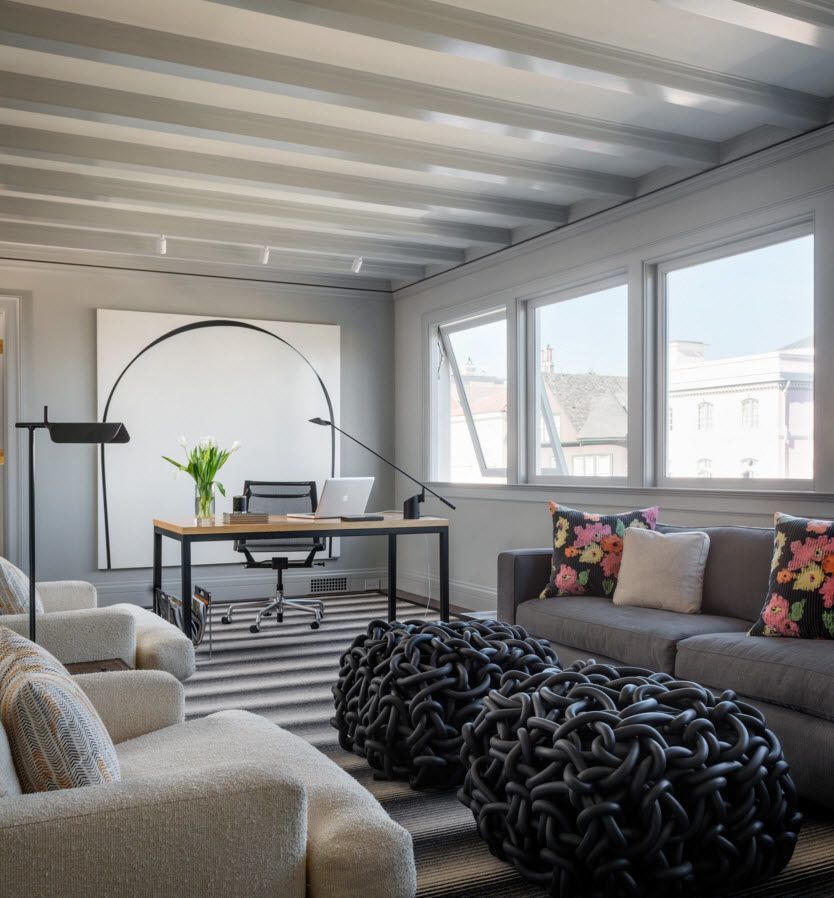 7. Ottoman with Storage Table
This truly versatile combines two pieces of furniture into one as the base of the ottoman comes with some open storage compartments for coffee table books and similar items. In addition, the top is tufted and comfy enough to act as an extra seat if needed.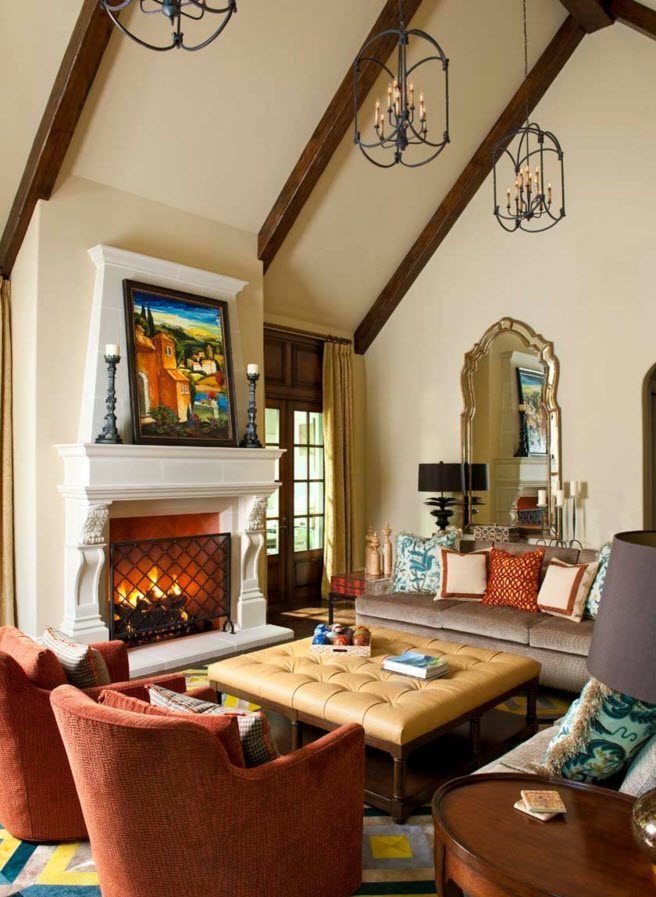 8. Matching Ottoman
In this soft pastel living room, the overstuffed and sturdy ottoman is a welcome addition as it serves as a matching ottoman to the comfy armchair in the corner. Not only can you kick back and sink into the soft cushions but you can also put your feet up and relax.