Iridescent home decor looks like they're simply out of this world thanks to their gorgeously glimmering facade that throws off a sparkly rainbow colours. Whether you want to decorate your home with a full on blast of this holographic finish or just a little accent piece or two, there's bound to be something that suits you.
1. Iridescent Canopy Bed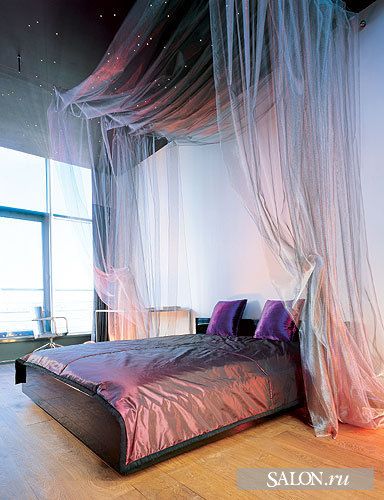 Relax into your comfy bed that is decked out in stunning shimmering colours that any unicorn would approve. The softly metallic canopy is lit up with strings of lights to make it look even more dreamy.
2. Iridescent Fringe Curtain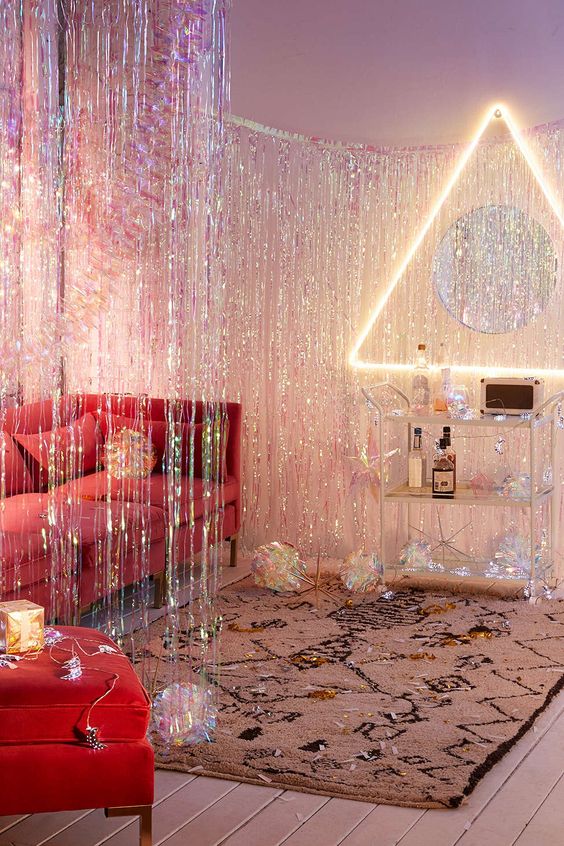 This fringe curtain can be used for so many other purposes because of its incredibly pretty and versatile look. Here, it is used as a sort of separator in an open space apartment and looks really awesome.
3. Iridescent Shower Curtain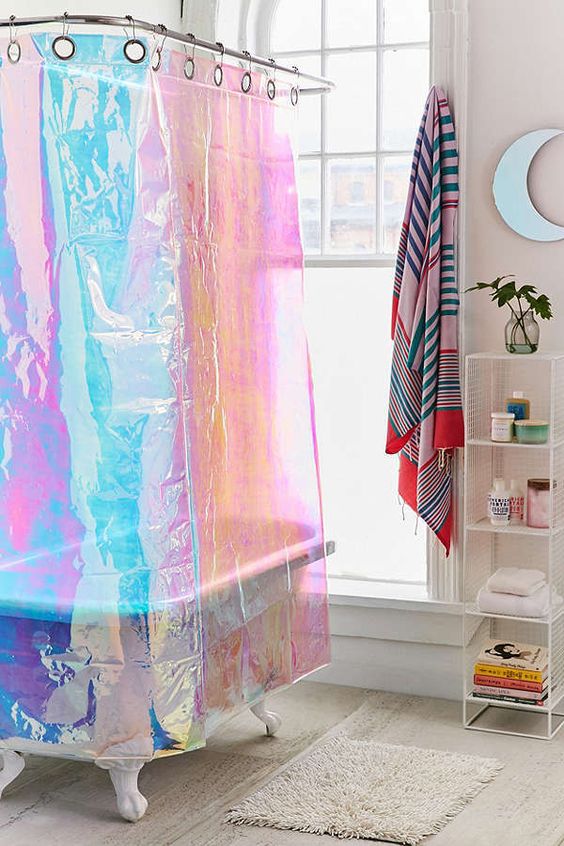 Make every bath you take a magical one with this beautiful shower curtain that is not only functional but adds a touch of glam to an ordinary bathroom. The quirky moon accessory on the wall increases the playful vibe as well.
4. Iridescent Tiles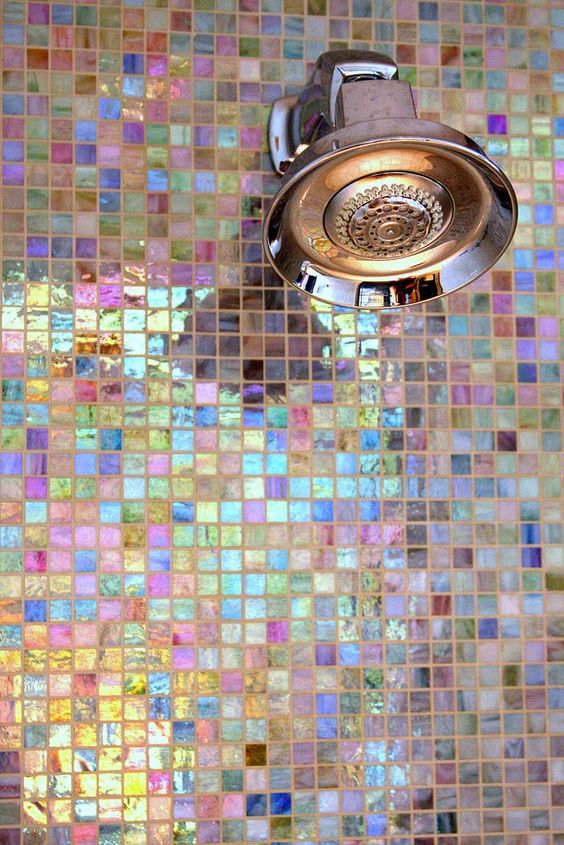 There's nothing quite like these tiles that simply portrays iridescence as perfectly and which can be used in almost any part of the house for a show-stopping effect. It is used in the bathroom here and the gilded shower head just makes it look even more fabulous.
5. Iridescent Pendant Lights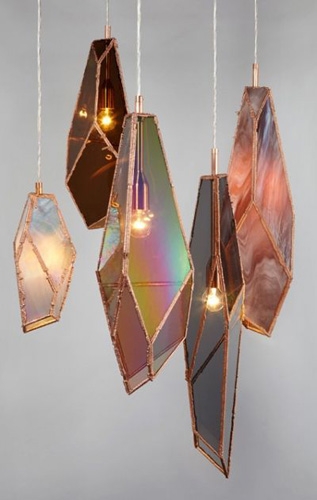 Make a style statement with these breathtaking lights that can be hung anywhere in the house that looks both fancy and whimsical. Showing off all the colours of the beautiful rainbow, you can be sure that any guest will be envious of this spectacular prism lights fixture.
6. Pink Iridescent Tiles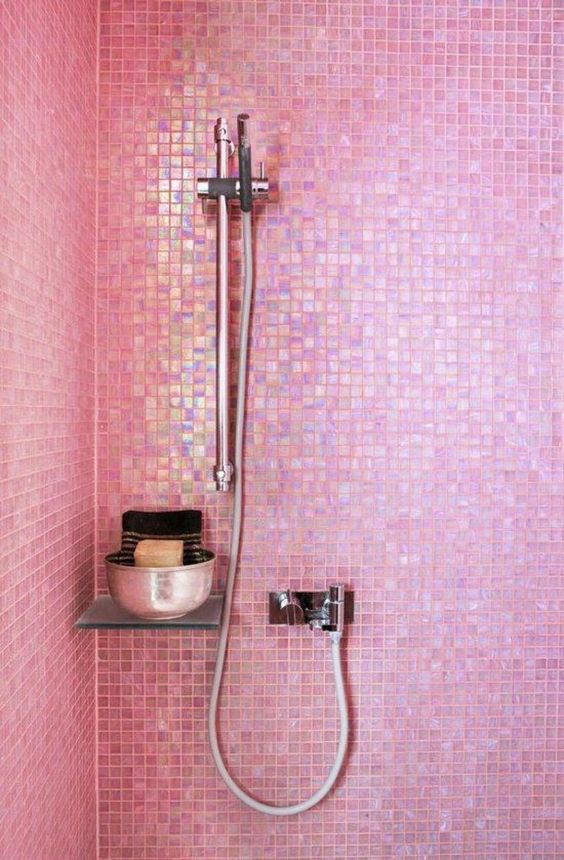 Enhance your bathroom or basically any space in your home with these stunning and futuristic iridescent tiles that looks awesome. Never have a dull moment again even when you're taking a shower.
7. Iridescent Wallpaper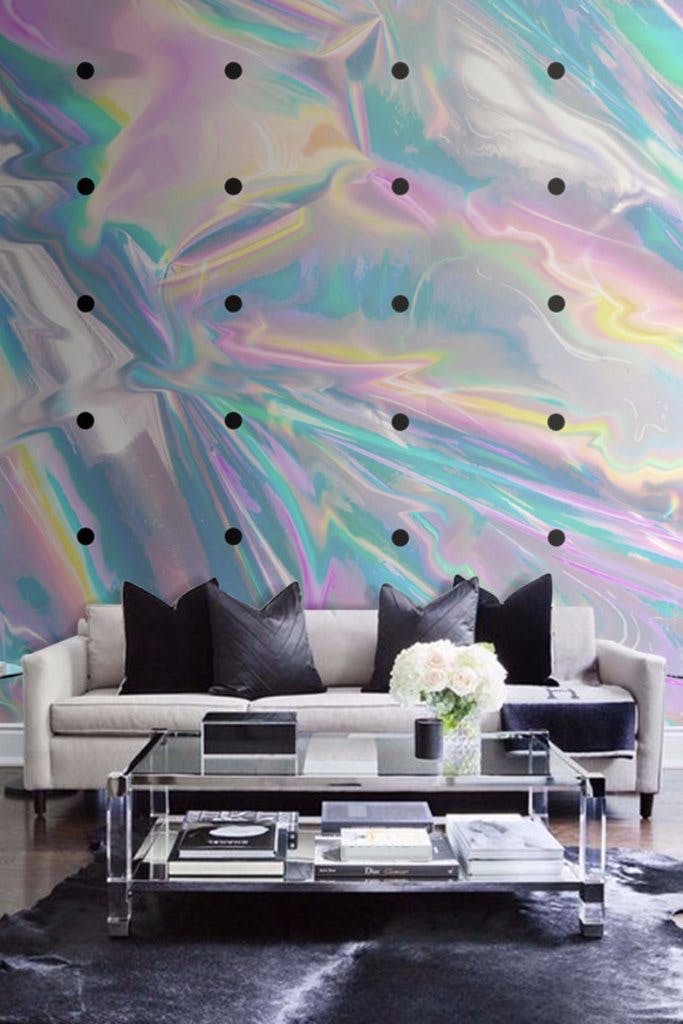 Nothing brightens up your home quite like this shimmering statement wall covered in some psychedelic and holographic wallpaper to really make it look outstanding. Keep the rest of your decor in neutral tones to let the wall take the spotlight.
8. Iridescent Glass Walls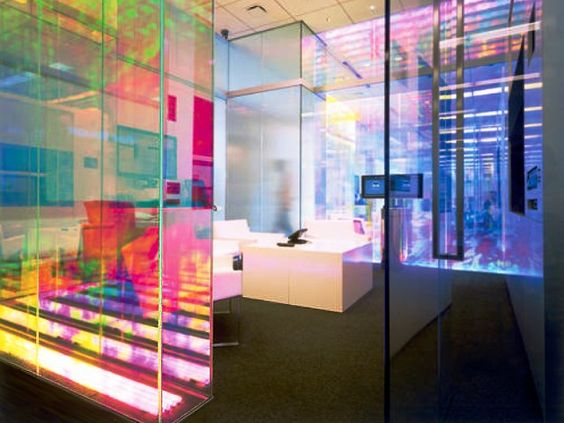 Glass are a really cool material that gives off that iridescent hue that you have always craved in your home. With some suitable lights and durable Plexiglas material, soon you will have a futuristic looking home.
9. Iridescent Coffee Table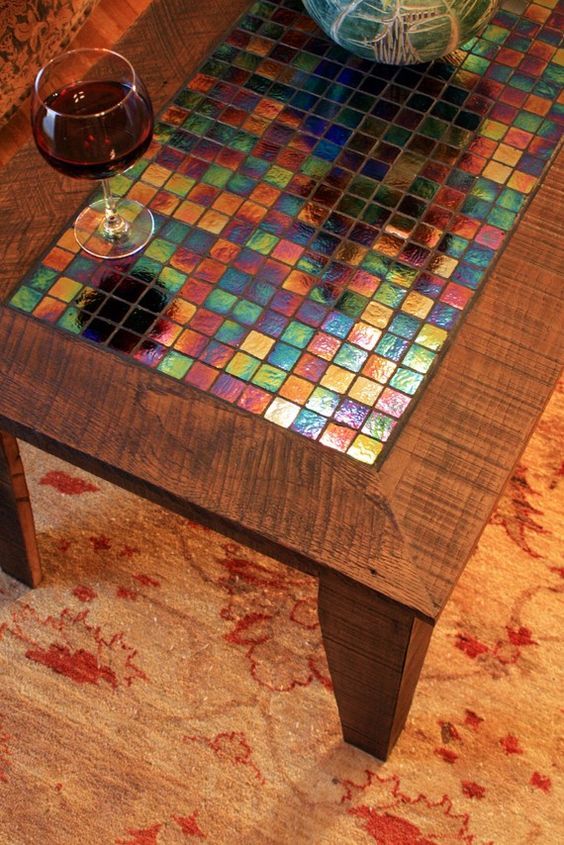 Spice up your living room with this solid coffee table with an unexpectedly futuristic iridescent top that will be an instant attention grabber. The unicorn in you would definitely approve!
10. Iridescent Throw Pillow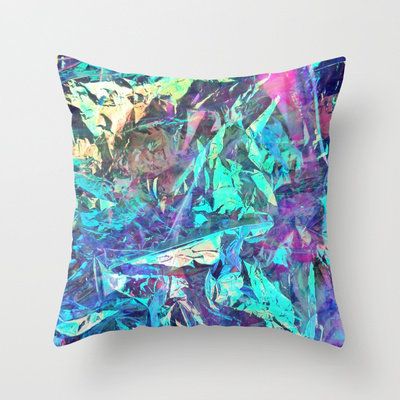 Add the iridescent home decor element into your home with some magnificent throw pillows that are covered in holographic fabric to jazz up any boring space. There are so many different styles and designs to choose from, you will definitely find one you like.
All images are taken from Pinterest