Most of us have more than one pair of shoes in our homes and sometimes even more than 10 pairs for various occasions. But these footwear come with another headache, where we do not have enough space to store them and causes us to leave them haphazardly all over the place. Don't worry, here are some ideas to make sure that your footwear is always organised.
1. Revolving Rack
Modeled much like a lazy Susan, this revolving rack reveals all your shoes with just one turn which means you won't missed out on wearing any of your shoes. Not only that, it also takes up relatively little space compared to a traditional shoe rack.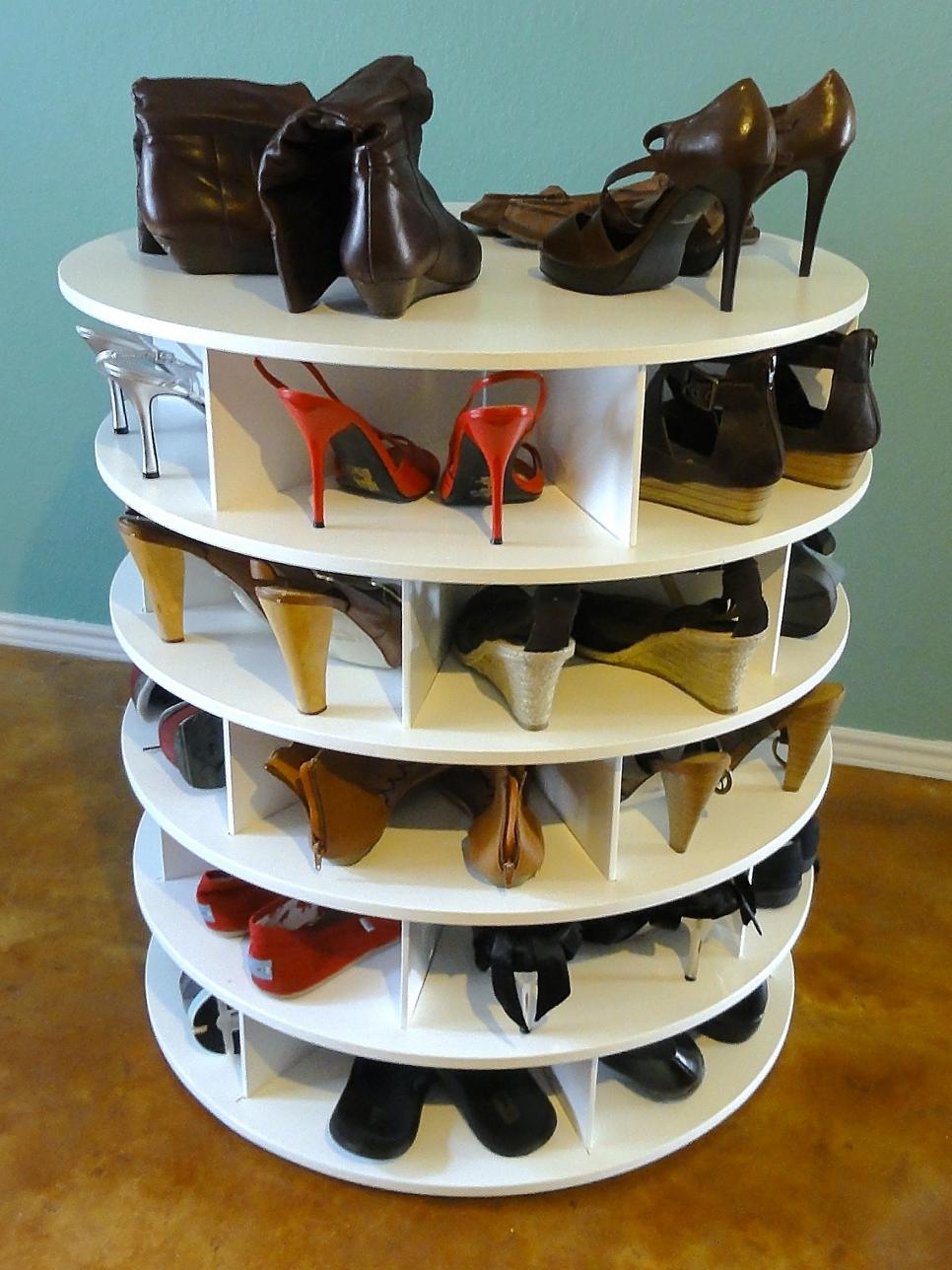 2. Spinning Shoe Wheel
Another nifty take on the conventional shoe rack, this spinning wheel handily stores up to 30 pairs of shoes in one simple wheel. It allows your shoes to be easily accessible and maximises your closet space.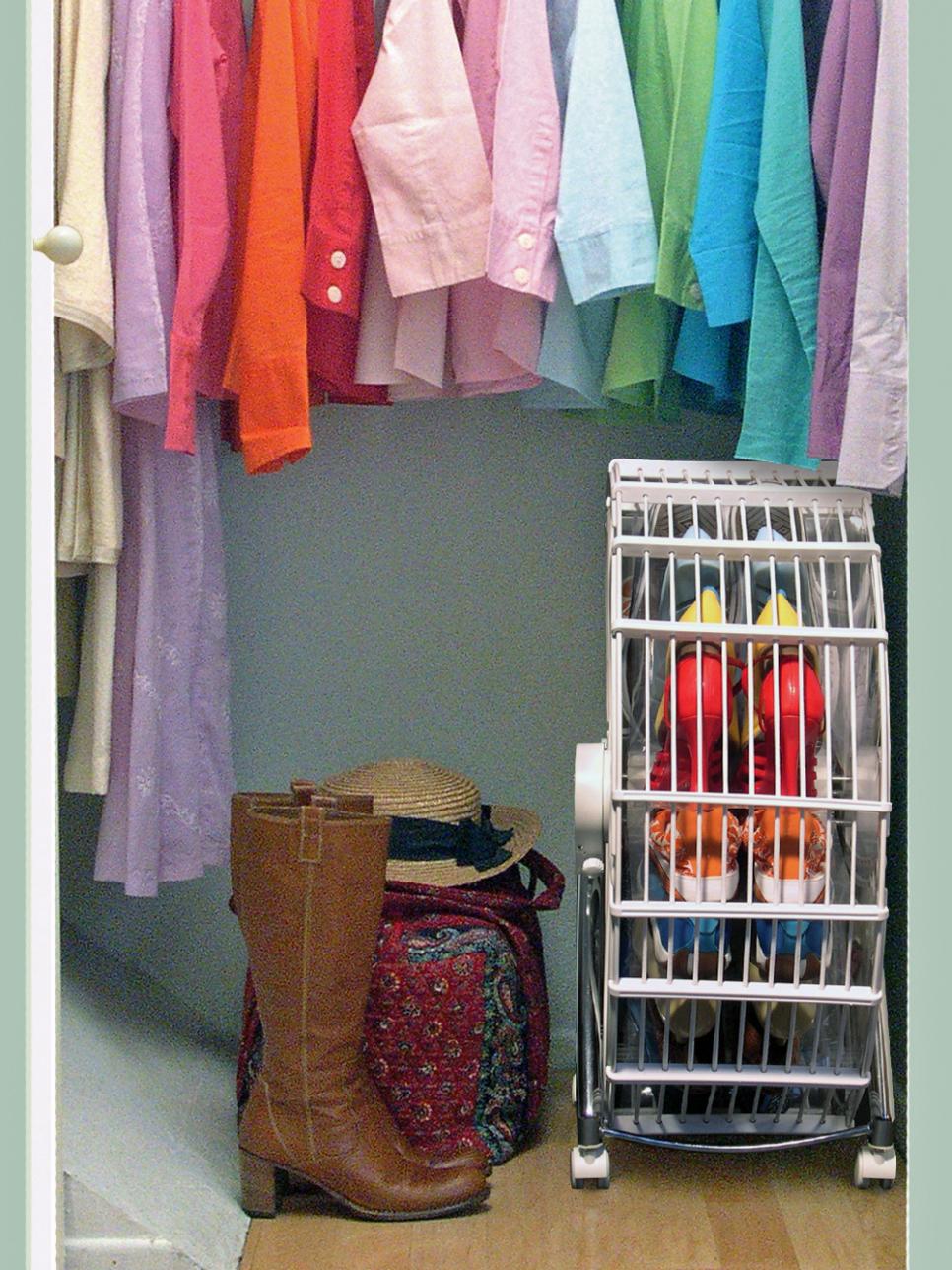 3. Individually Sized Boxes
If your shoes are as precious as a baby to you then this storage solution is just right for you. It keeps your shoes separated and protected while the glass front allows you to see which shoe is in the box. There are different sizes for different types of shoes.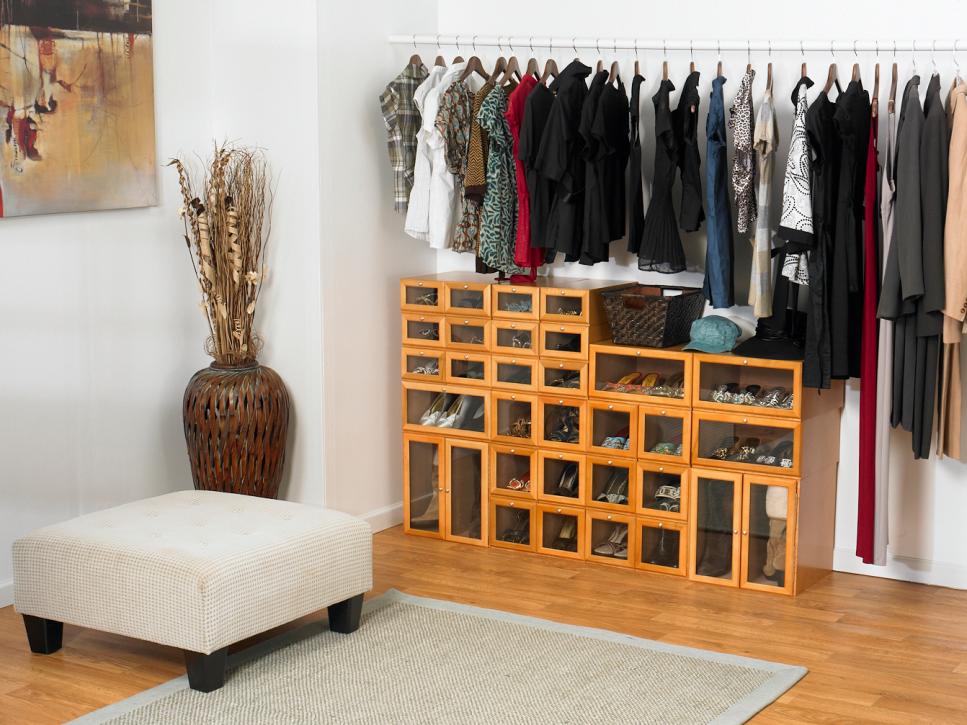 4. Ottoman Storage
Furniture that has dual purposes are really a godsend for homes that have limited space. Store your shoes inside this ottoman that can be used as a bench for your entryway where you sit down to put on or take off your shoes.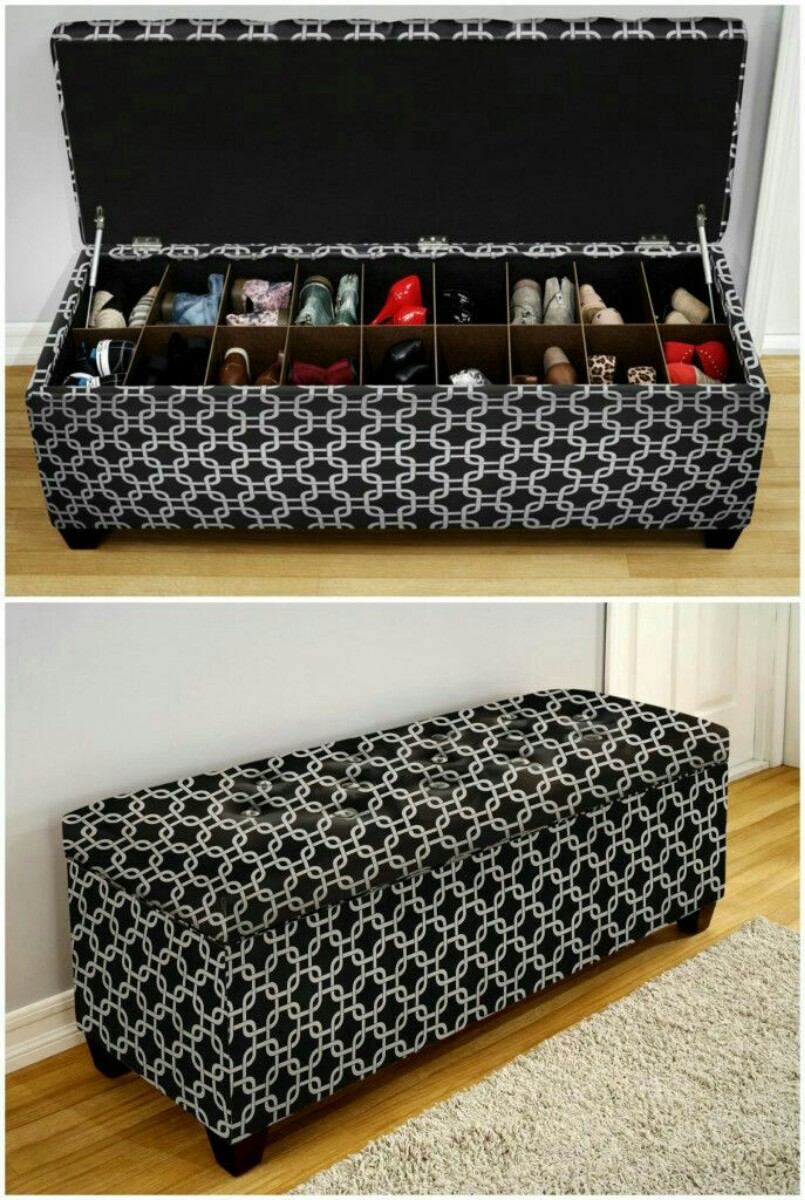 5. Shoe Storage Stairs
We all love furniture that works overtime so hiding your shoes right inside your stairs is a great idea to fully utilise what would otherwise be dead space. Smart or what?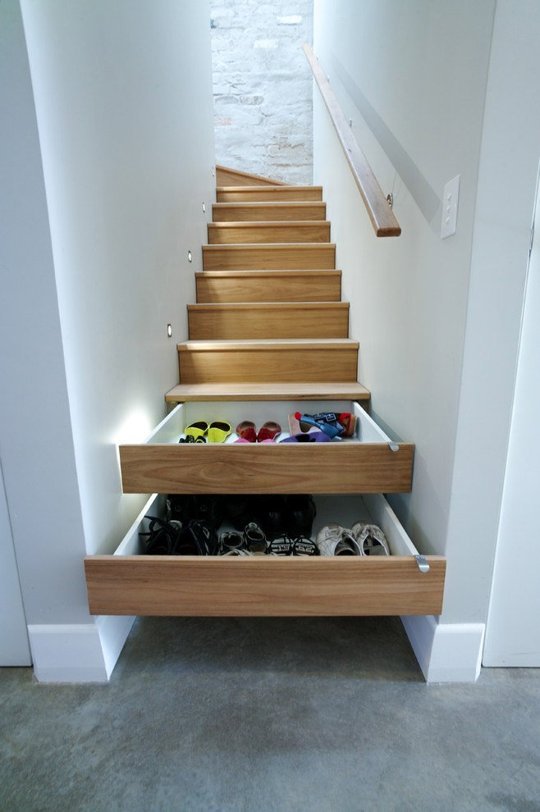 6. Display Your Shoes
You display artwork in your home and there are shoes that are certainly a work of art itself, so why not display them as well? Let your guests drool over your enviable shoe collection.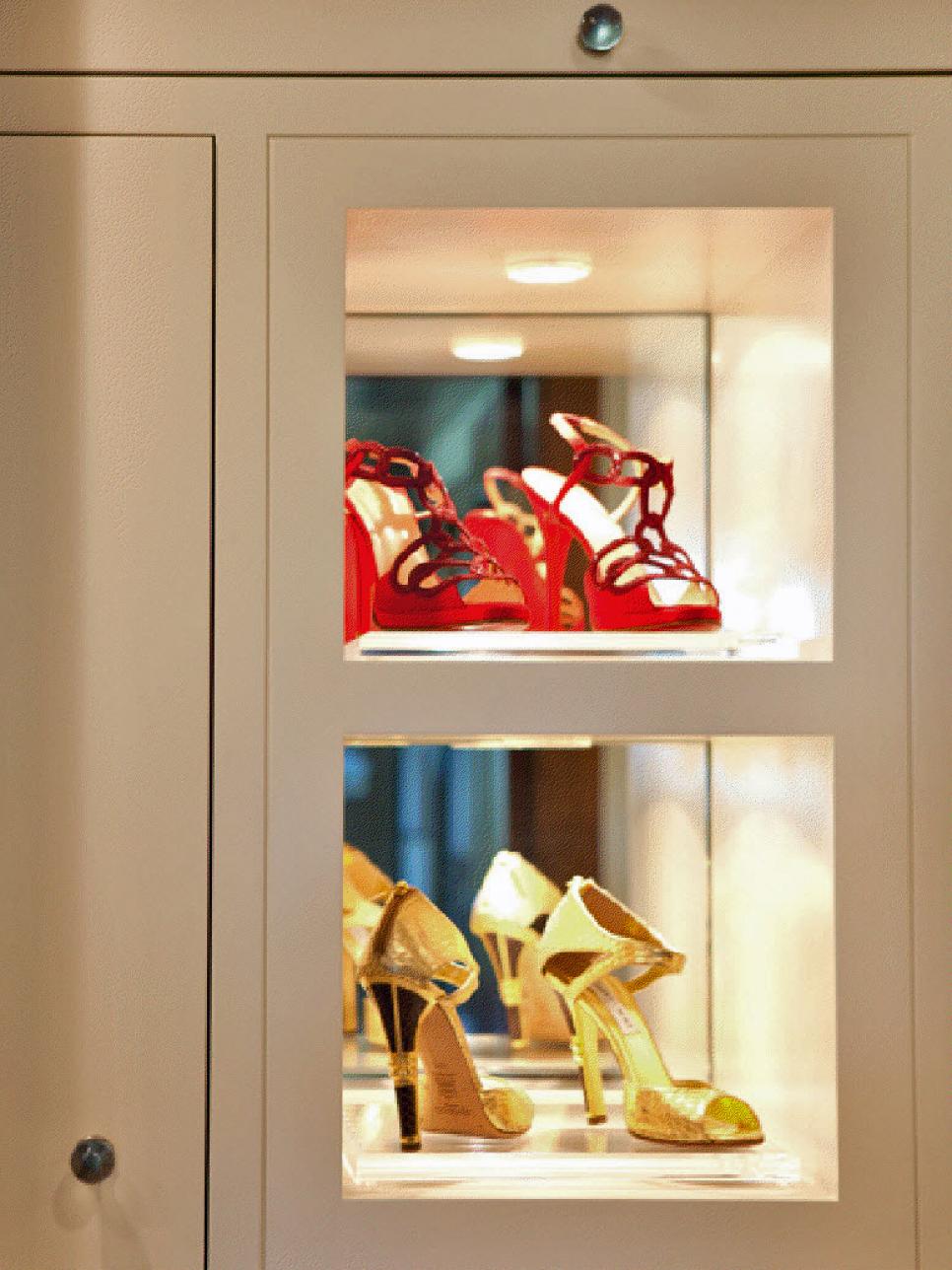 7. Walk-in Closet
If you are fortunate enough to be able to own an ample walk-in closet that stores all your apparels then consider getting angled shelves for your shoes. This allows you to be able to see all your footwear easily and select your choice for the day.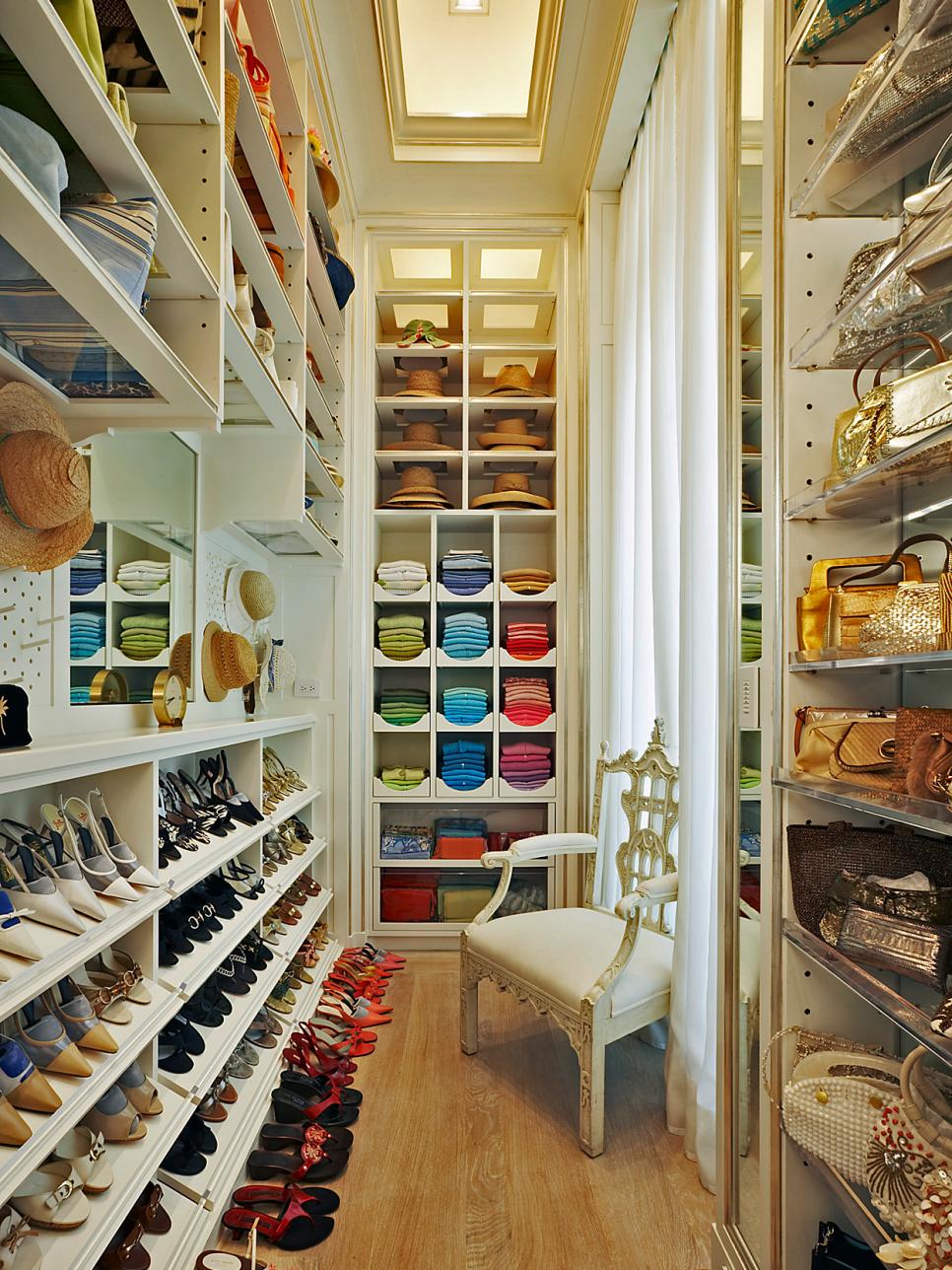 8. Pull-out Drawers
Even though you have ample space to have a large closet, it is also important to get your money's worth of space out of the closet. This is where pull-out drawers come in handy, as they use up every inch of available space.