You probably know by now that light colours give a sense of spaciousness and airiness while dark colours give an illusion of a smaller space. However, in this gorgeous family home located in Cheras, The Roof Studios reimagined the house into a magnificently stylish home that is still cosy and comforting by using loads of dark colours.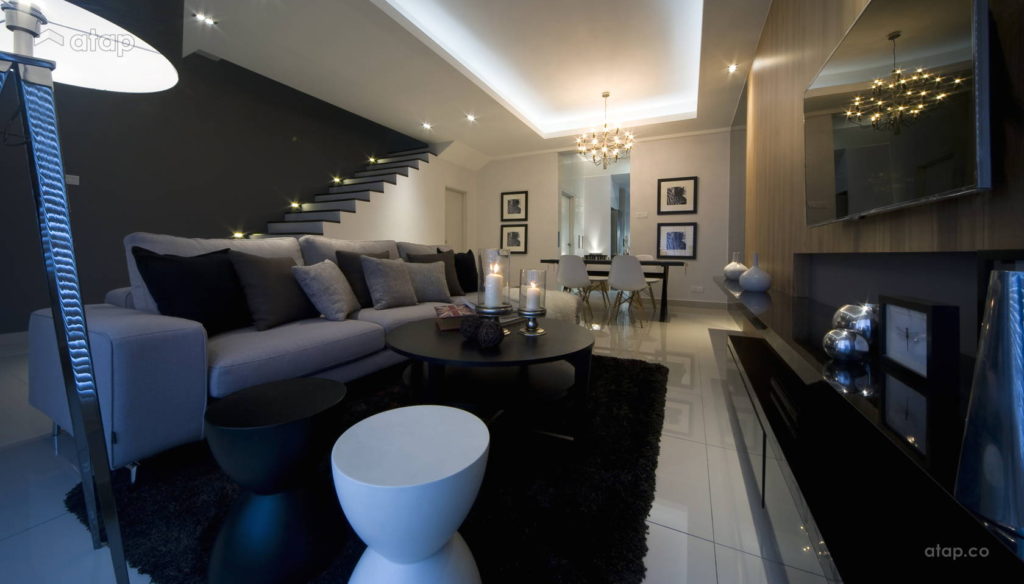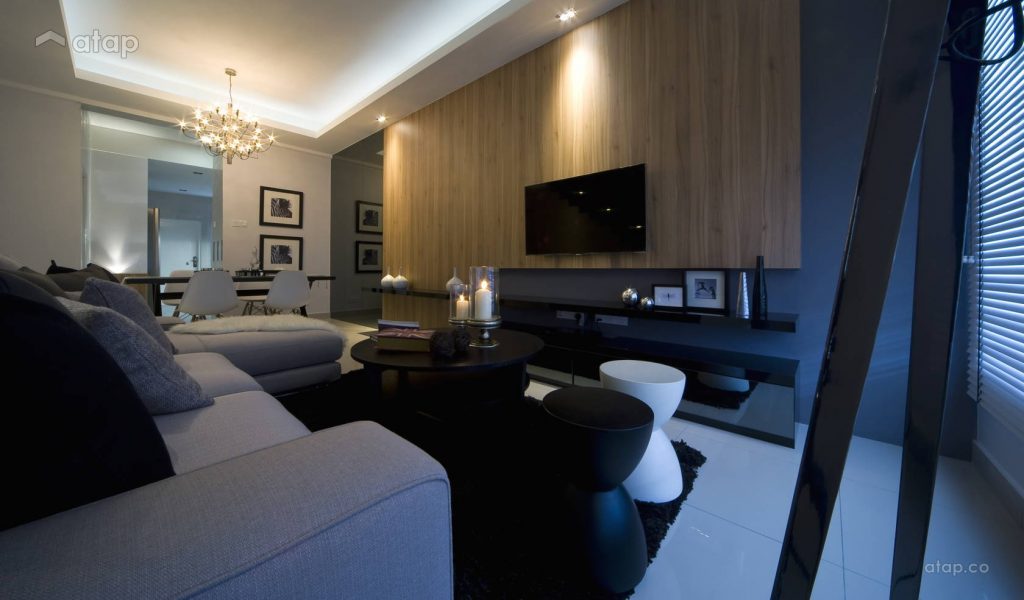 Known as D'Exotica 33, this simple terrace house was given a new lease of life thanks to its makeover. Incorporating a harmonious blend of elements such as contemporary and retro, The Roof Studios has managed to create a home with a tranquil ambience.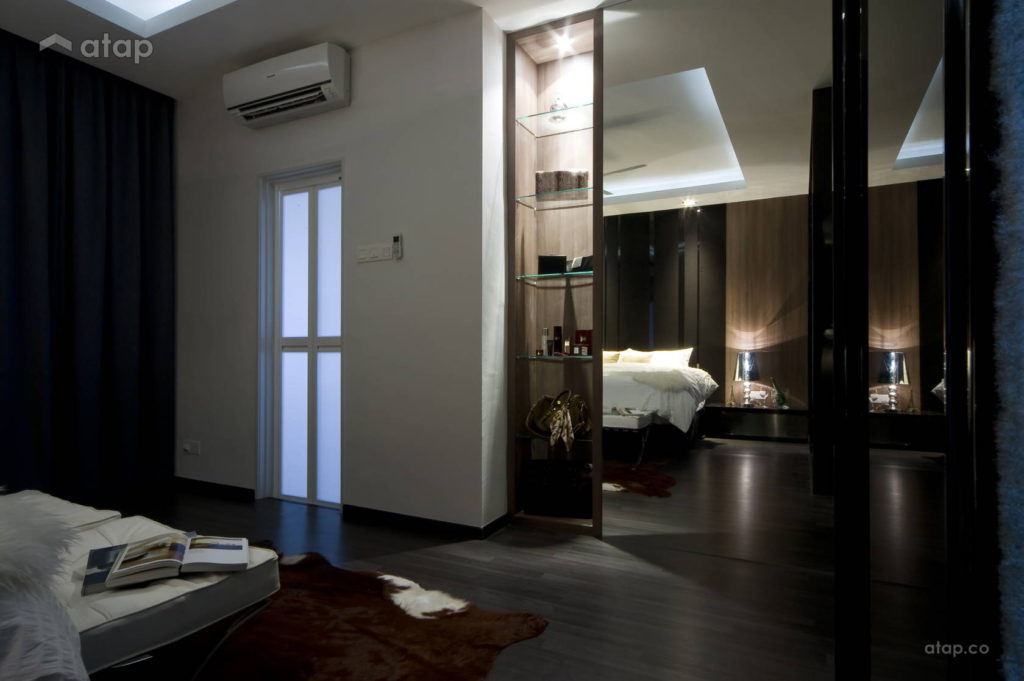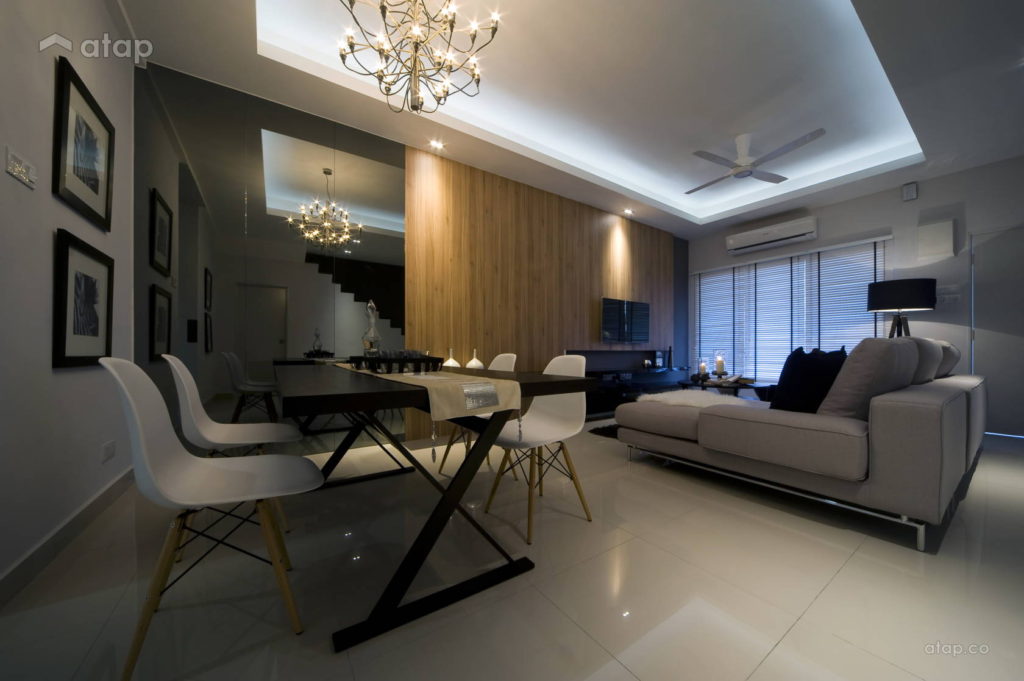 The home is decked out in a beautiful mix of black, white, grey and some wooden elements to break up any monotony and it works really well. The dining room and living room is one big open space combined together so your socialising with the rest of the family and any guests that come over can be seamless and is essentially the heart of the home.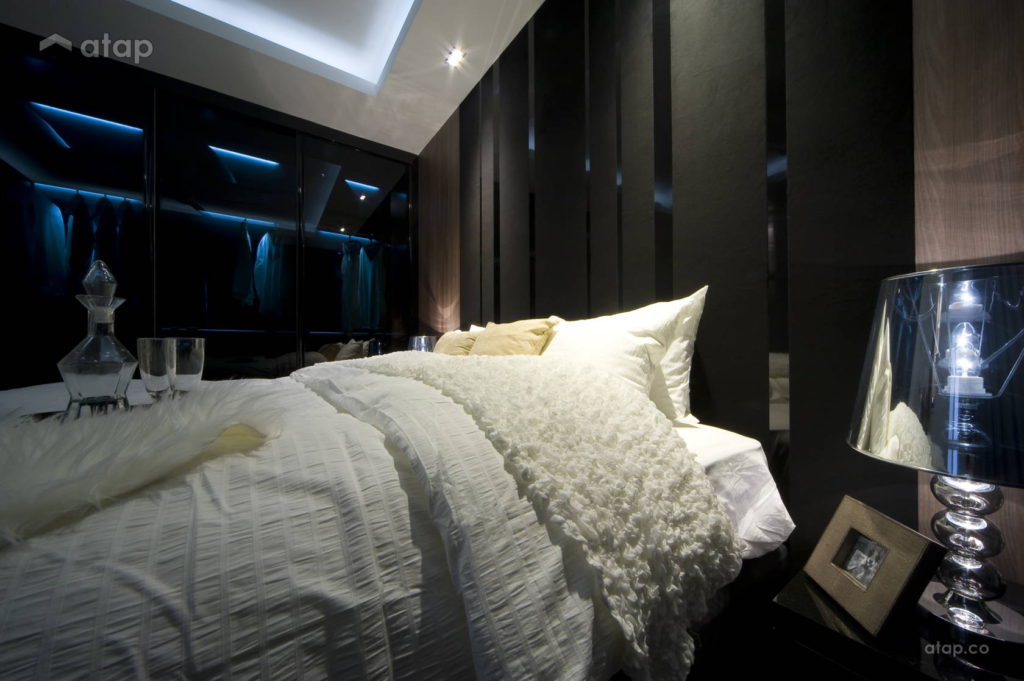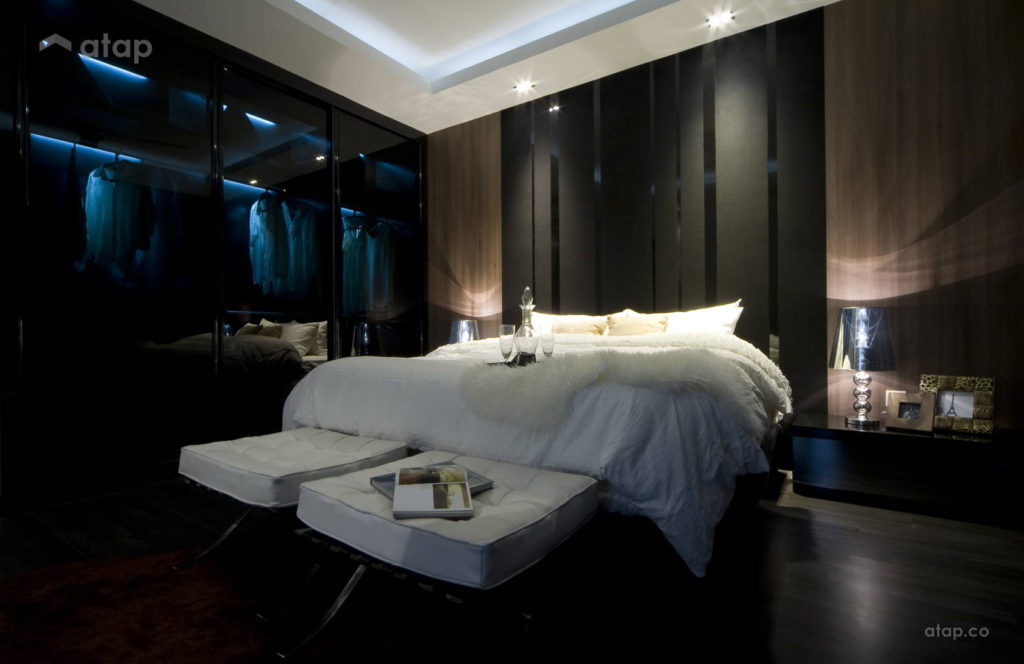 Clean, sharp lines go well with plush textures for added comfort and cosiness especially in the bedroom that is similar to comfort you would find in a hotel room. The black feature wall also plays the role of headboard so you can save on having an actual one in your bedroom.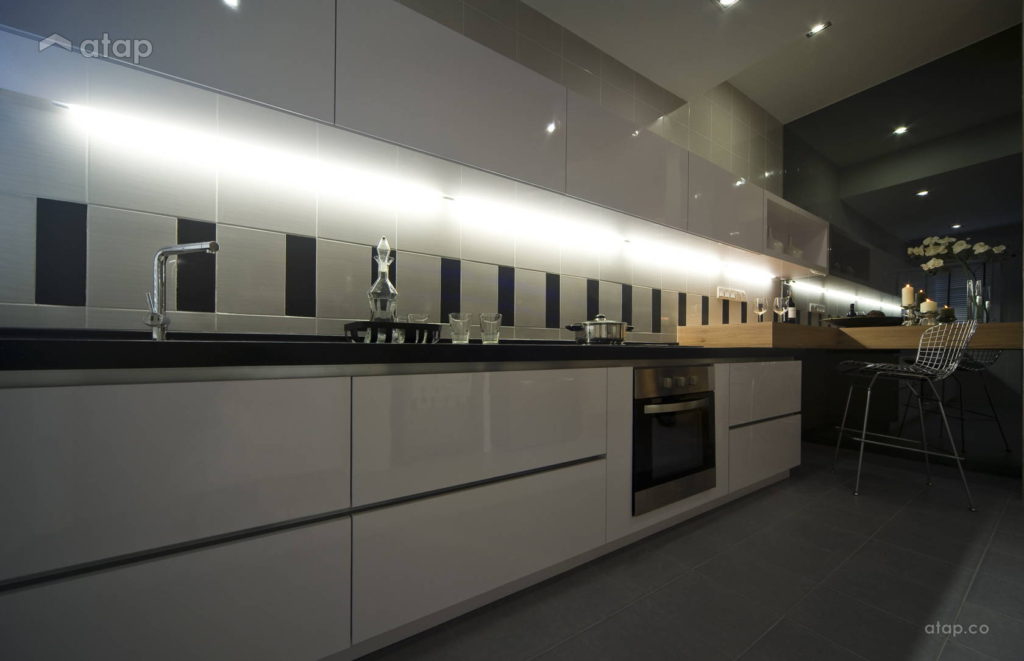 In the kitchen, liberal usage of white and steel makes it feel modern and industrial while the black feature wall adds a sense of sophistication. Besides, the stylish bar counter where you can sit back and enjoy a drink or two doubles as an easy place to grab a bite if you're feeling lazy to set the table for a few people in the family.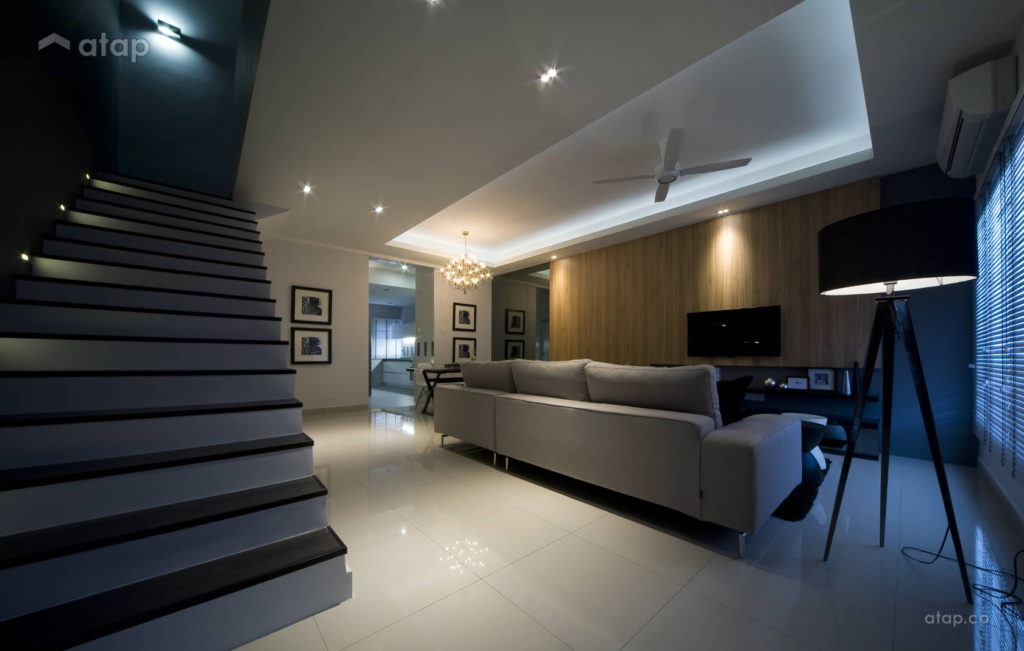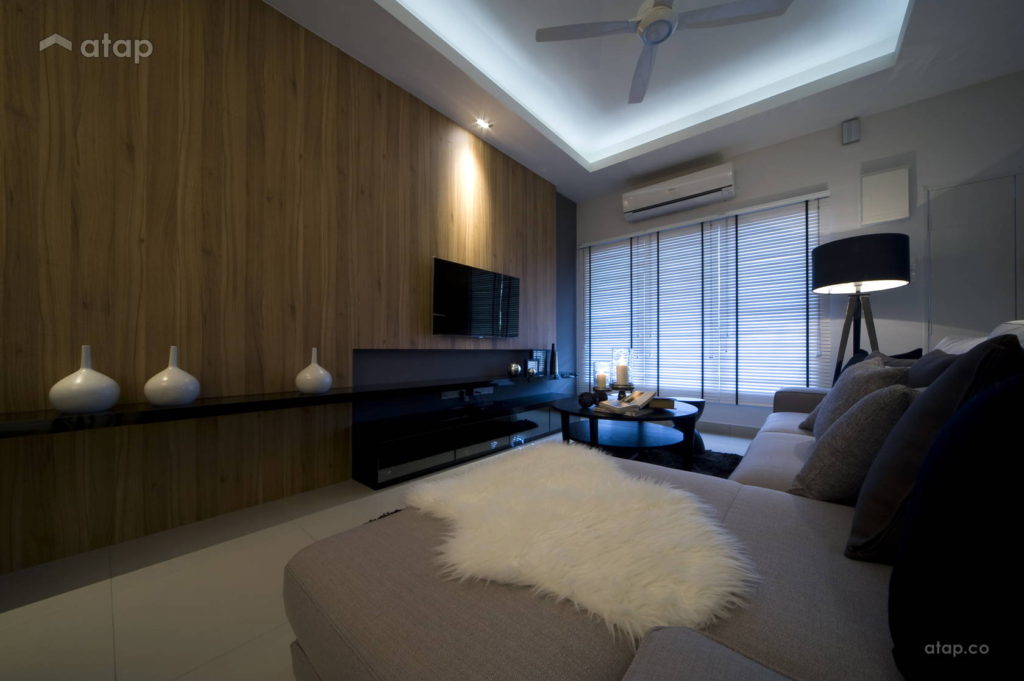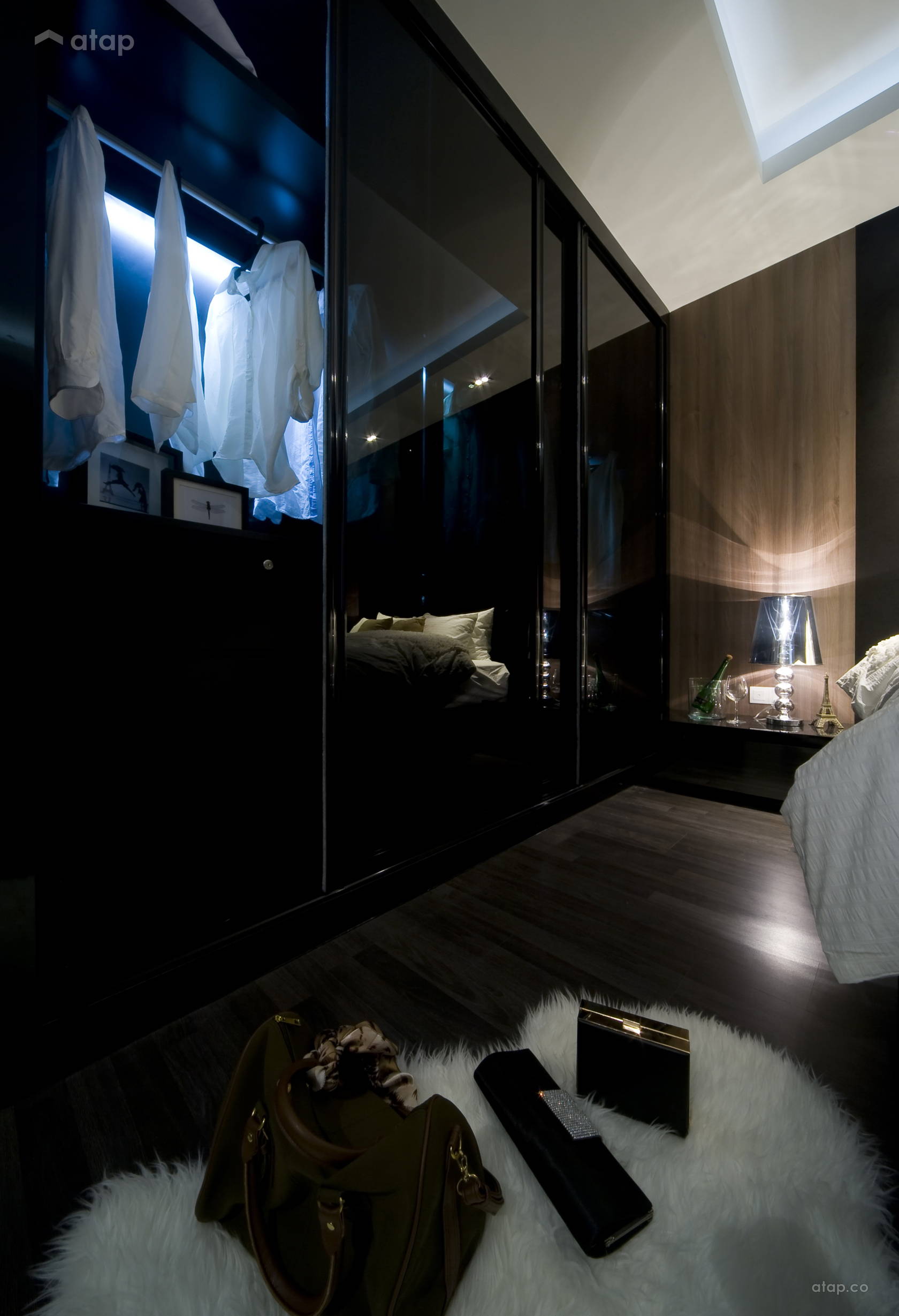 The predominant colour theme in this comfy home is undoubtedly black and white which is brightened up with some interesting light fixtures in the dining room, where an elegant chandelier is a focal point. The lovely bedroom is illuminated by some shining silver lamps that throw off a welcoming glow.
All images from Atap.co unless otherwise stated.