Living rooms are called that because it's where we spend most of our time at home (other than the bedroom). Very often, the centerpiece of the living room is the coffee table so here are some of our favourite coffee tables designs to inspire you.
1. Shiny Avant Garde
Is it V-shaped? Or is it a U? It doesn't matter because it's gorgeous without being too flashy. Everyone loves artistic looking coffee tables that's not too weird.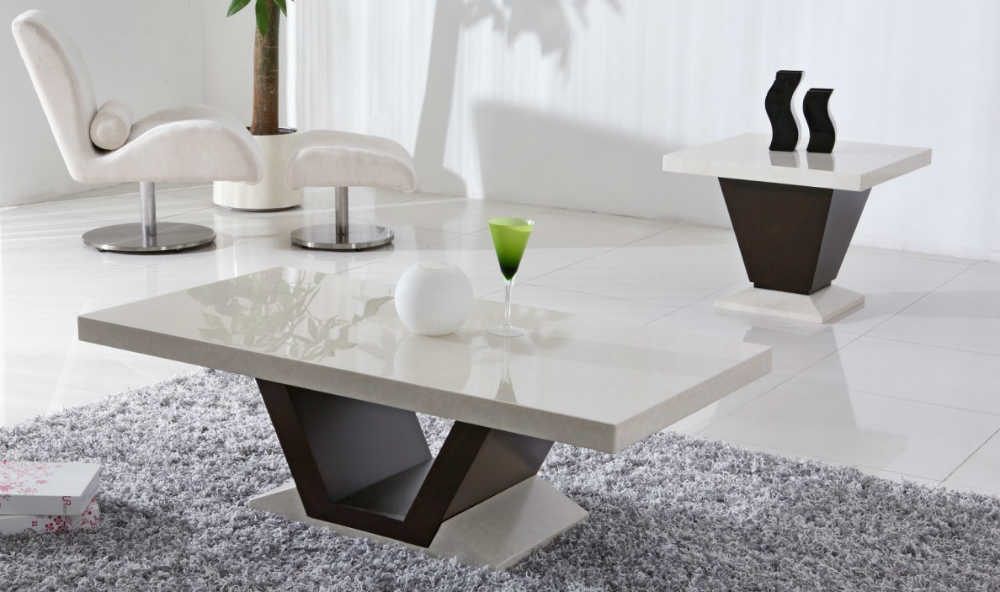 2. 

Stylish Black Leather Coffee Table
Leather is not only comfortable, it looks darn good too. Make your living room look better with this stylish black leather coffee table.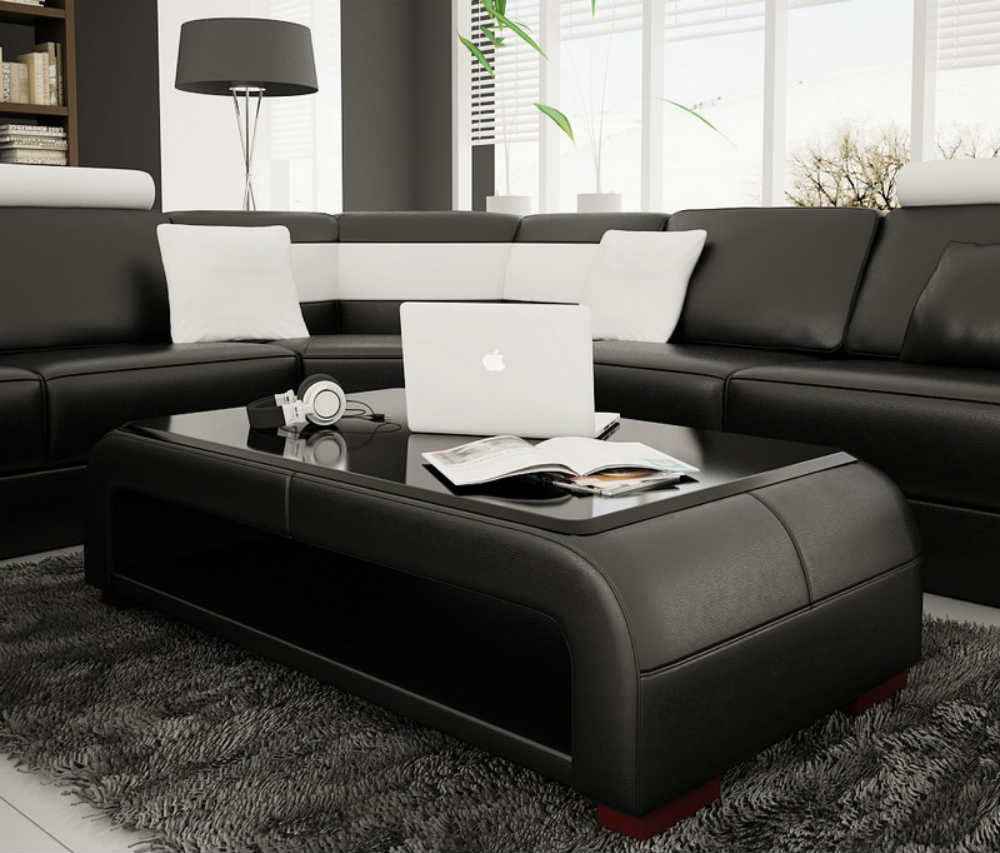 3. Asymmetrical Wooden Table
Your guests will love this multi-tiered, asymmetrical wood coffee table. It looks interesting while still being practical.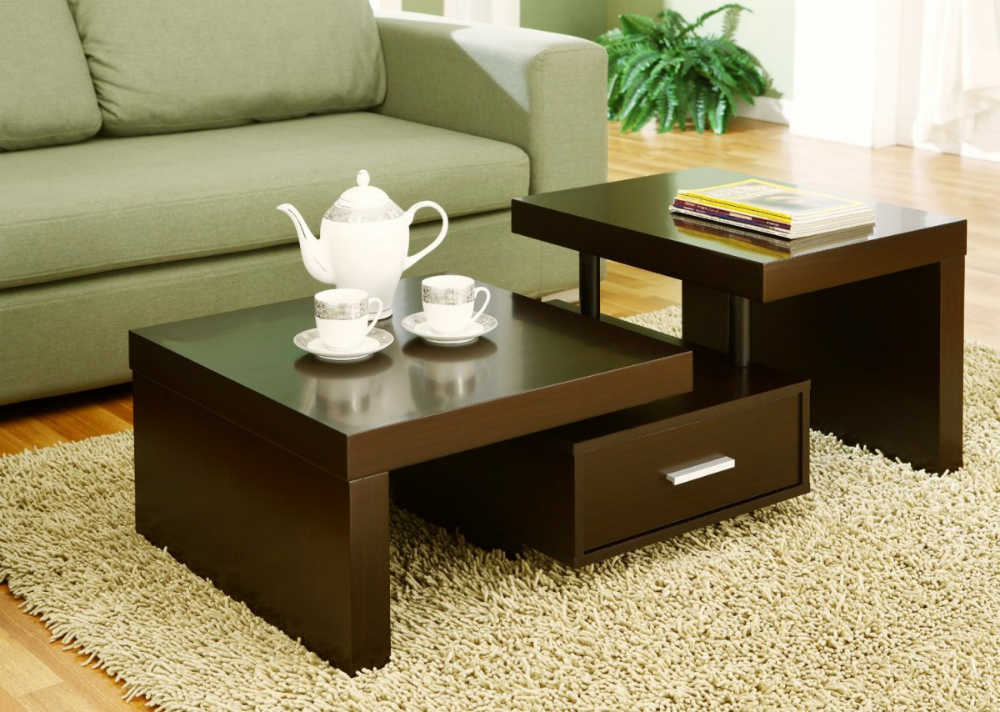 4. Simple Wood Coffee Table With Foldable Storage
Hidden storage compartments are in demand right now, especially with the rising cost of real estate. A coffee table with foldable compartment would be useful indeed.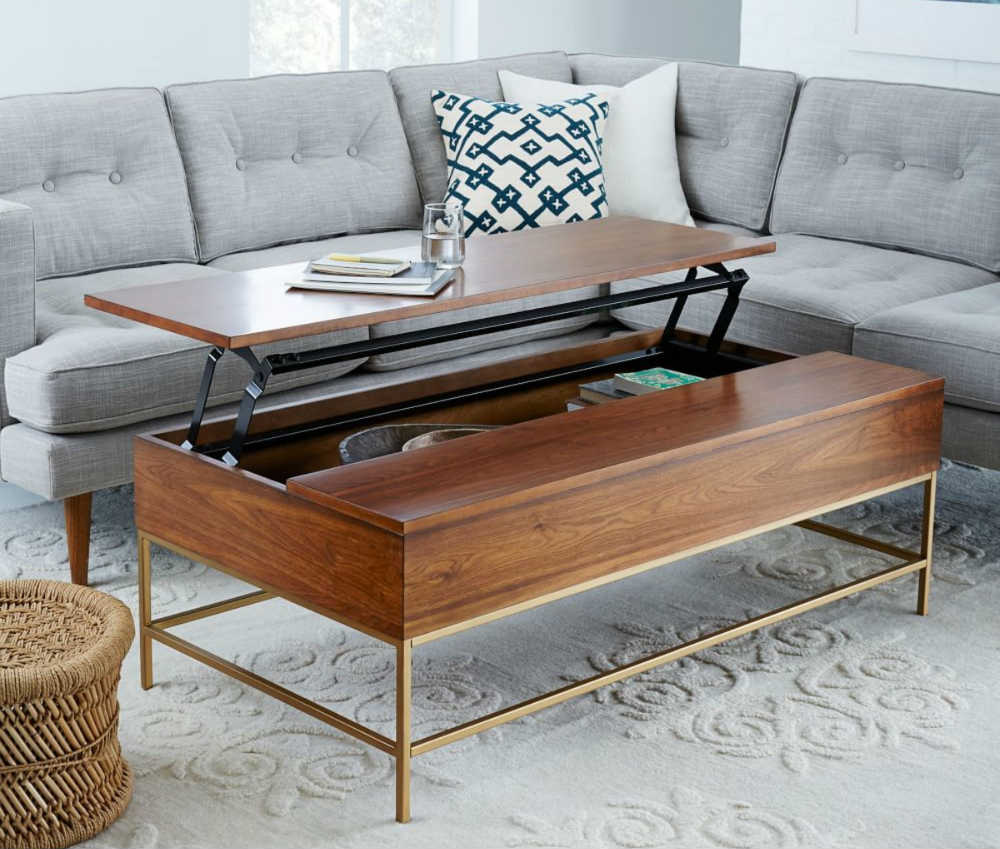 5. Rustic Coffee Table On Wheels
How adorable is this coffee table on wheels? It looks rustic, and won't look out of place in a French country house. Having wheels also means you can wheel it aside if you need the floor space.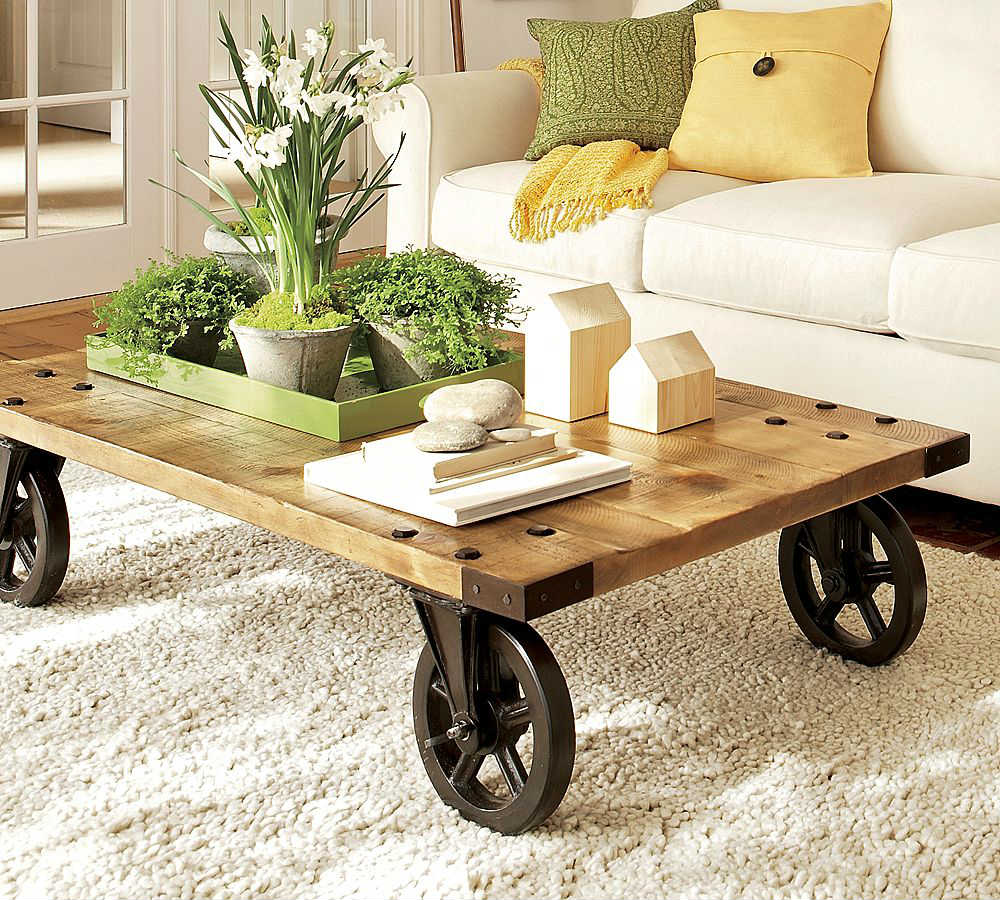 6. Super Low Coffee Table
If you're into low-profile furniture, you will love this super low coffee table to go with your low sofa set.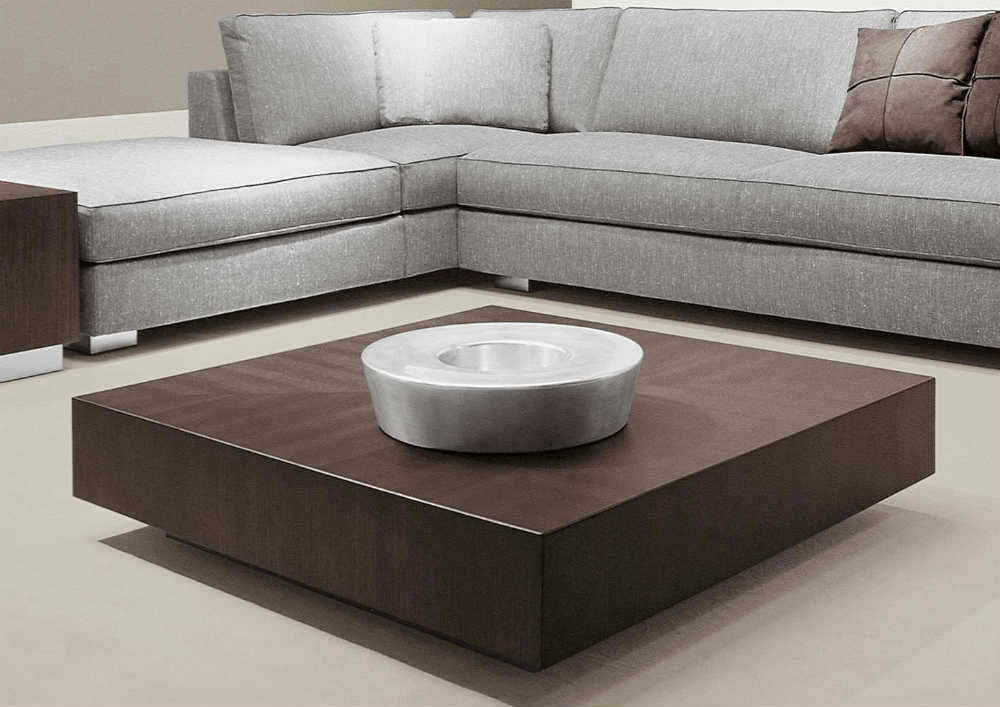 7. Glass Panel Table With Golden Finish
Simple doesn't mean cheap. Take a look at this simple glass table and its frame with golden finishing. Totally classy, and not overdone.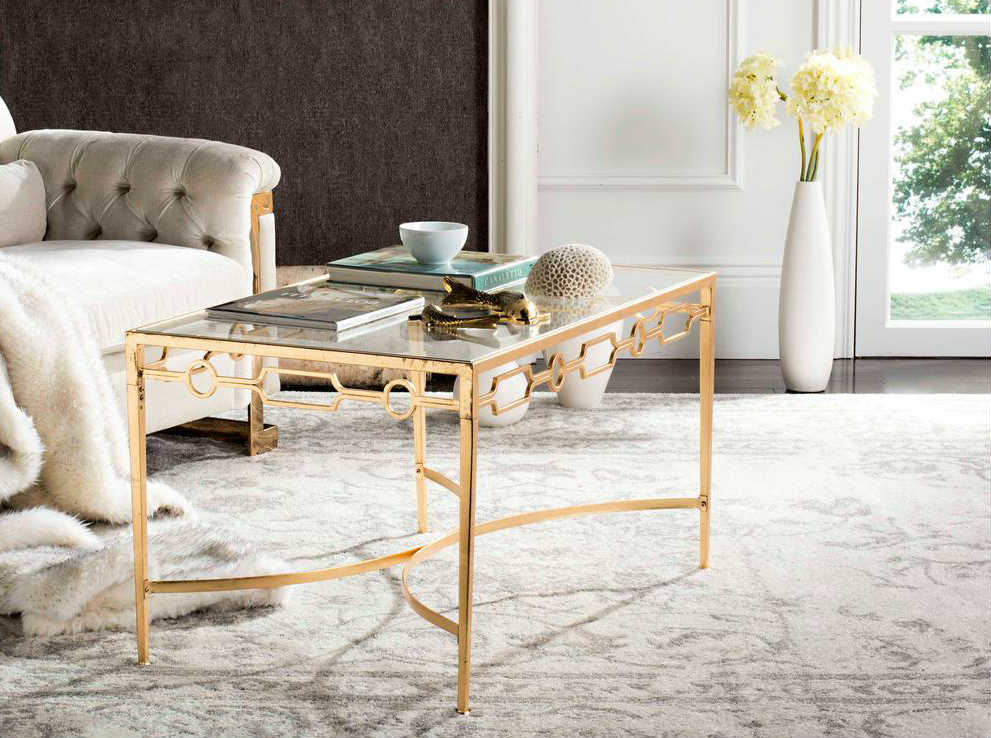 8. Beautiful Terrarium Table
This one's for the nature lovers out there. You can buy one, or even build your own terrarium and just add legs! A small ecosystem right in your living room.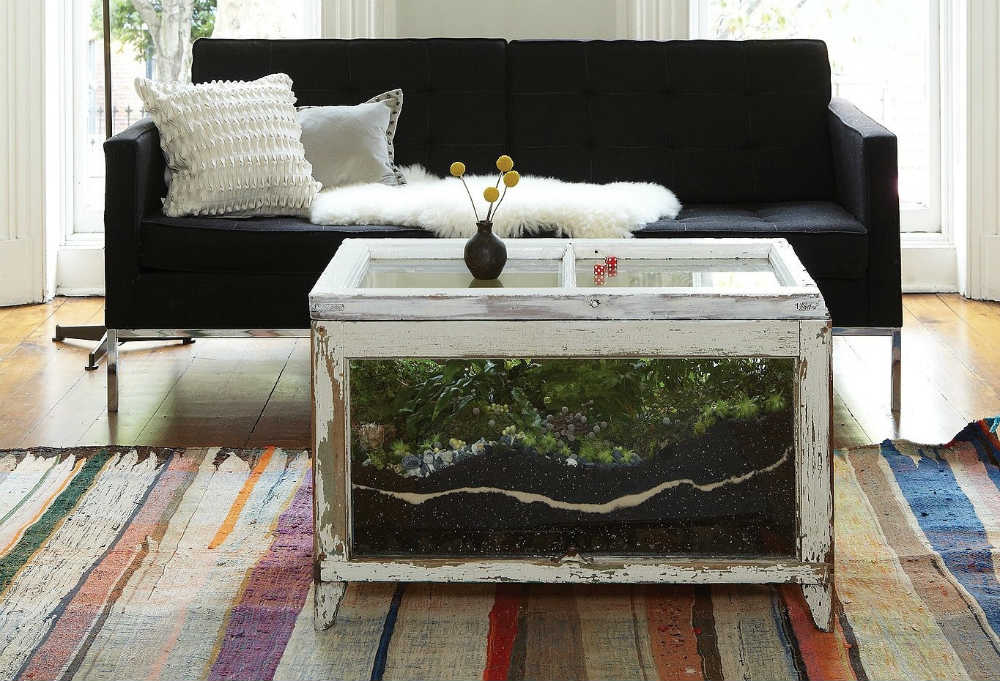 9. Cross-Legged Stainless Steel Coffee Table
You may have noticed, we really like simplistic but classy designs. This simple glass table has these X-shaped legs that add just the right amount of depth to the design.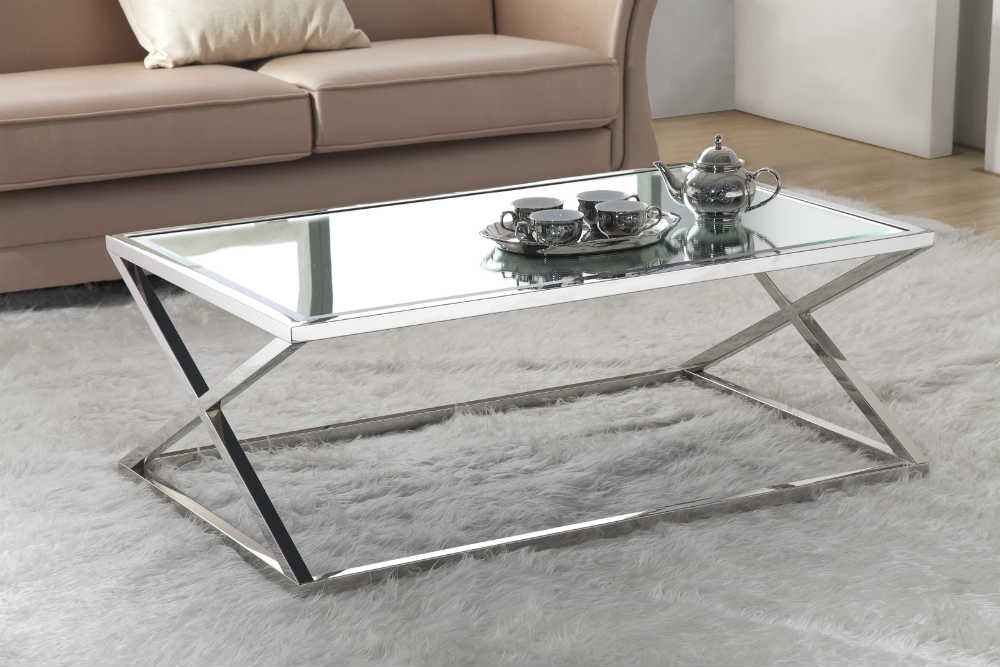 10. Ottoman Leather Coffee Table With Hidden Chairs
Again, leather furniture is awesome. Check out this Ottoman coffee table, with hidden chairs that can be pulled out when you have guests over. Lovely.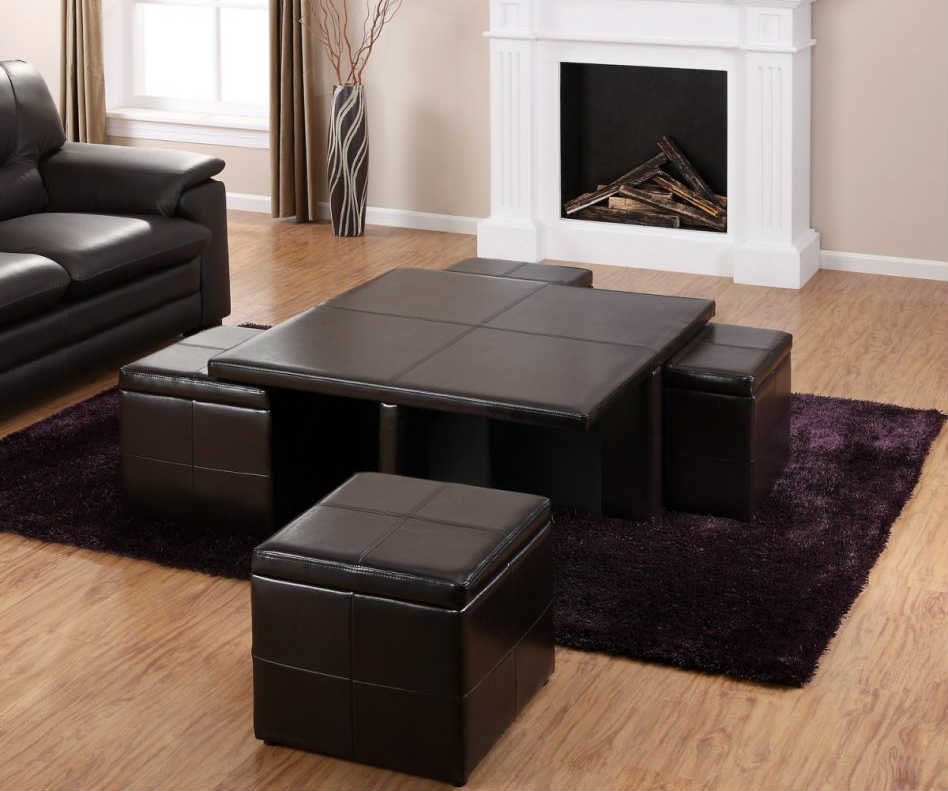 11. Luxurious Mirrored Coffee Table
Mirrors are another way to add visual depth to your decor. Please use coasters if you're serving drinks on this beautiful mirrored coffee table.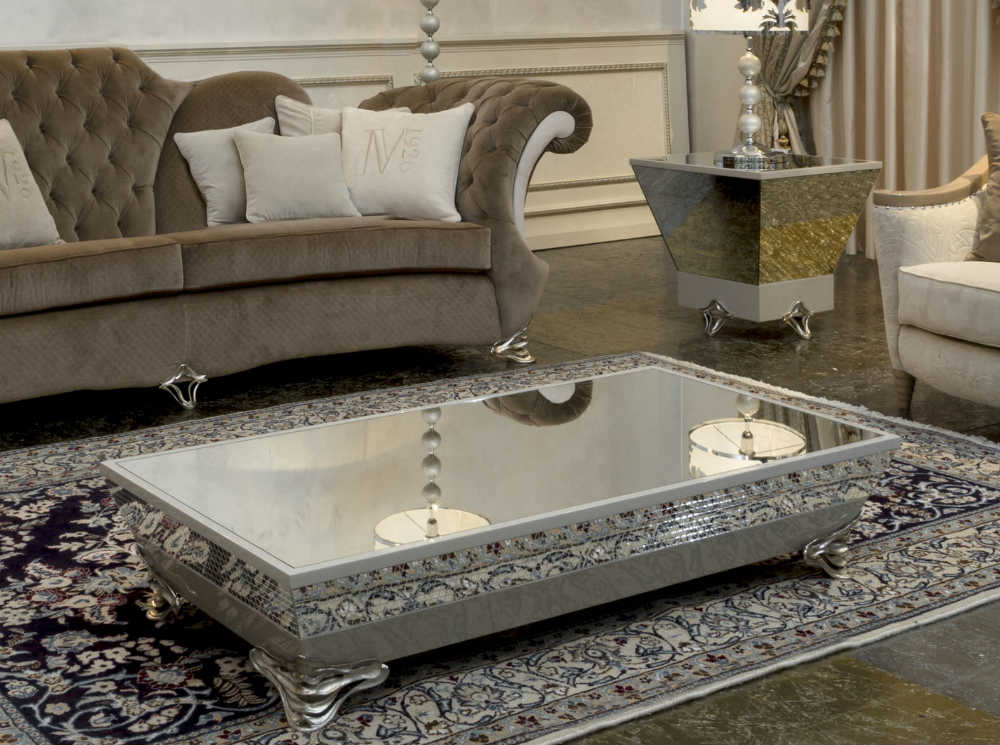 12.

Carved Wood Coffee Table
Carved furniture can be pretty expensive, but they are definitely worth the price. The only problem is that this coffee table make your other furniture jealous.