Televisions are an integral part of our lives where we will often spend a lazy day on the couch just surfing the channels or binge-watching our favourite series with our partner or family. Thus, it is imperative that we place the television in a good place in the living room so that we can watch in comfort.
1. Embedded in the Wall
While the televisions of the past tend to be these big machines that take up a lot of space, nowadays we have plenty of slim and flat televisions to choose from. But if you don't like the idea of a tv rack taking up space in your living room, you can consider customising a space for it right in your wall.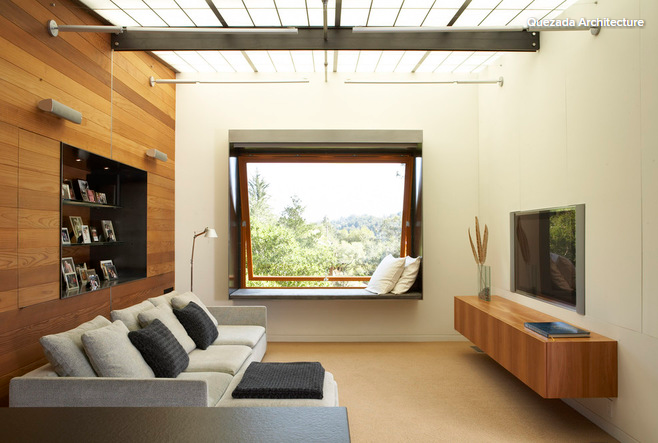 2. Swiveling TV Cabinet
Many people like to watch TV even when they are eating but since you don't spend all your time in the dining room, then it isn't exactly feasible to have a permanent TV there. Solve this problem by having a swiveling TV rack which you can use to face the dining table and the living room anytime you want.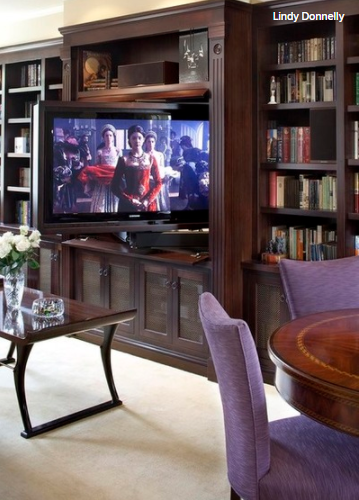 3. Minimalist TV Rack
If your home personally embodies the spirit of minimalism then getting a simple and sleek TV rack to place your TV is essential in the living room. Not only does it look sophisticated but it keeps all the clutter away too.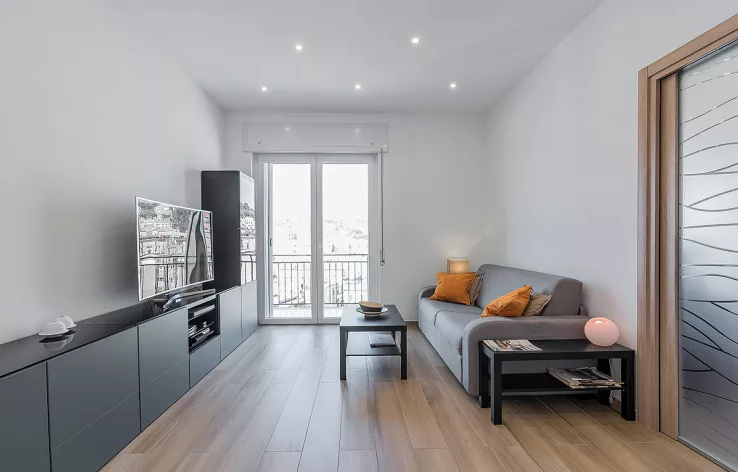 4. Shabby Chic Wooden Bench
You don't have to invest in an expensive state-of-the-art TV rack to place your TV. In fact, for rustic style homes you can use your creativity and get a simple wooden bench to match the rest of the decor.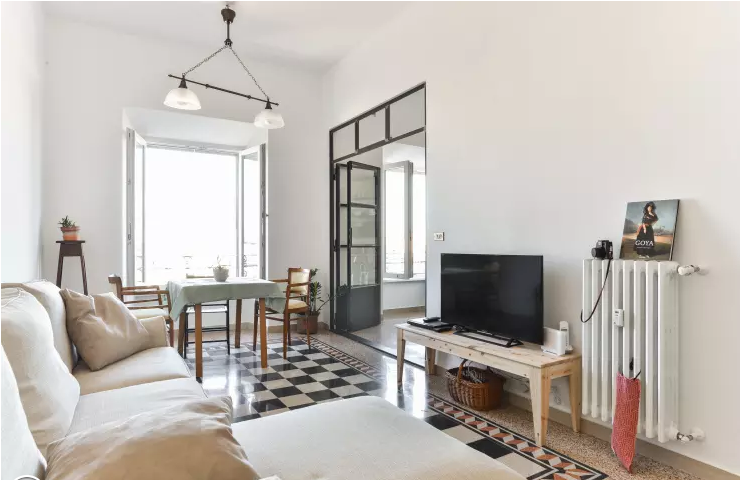 5. Awkward Corner
If you have an corner that isn't utilise then you can consider using it as a perfect location to place your TV. Make sure it is angled away from any direct sunlight because the glare can be rather distracting when you are enjoying your favourite shows.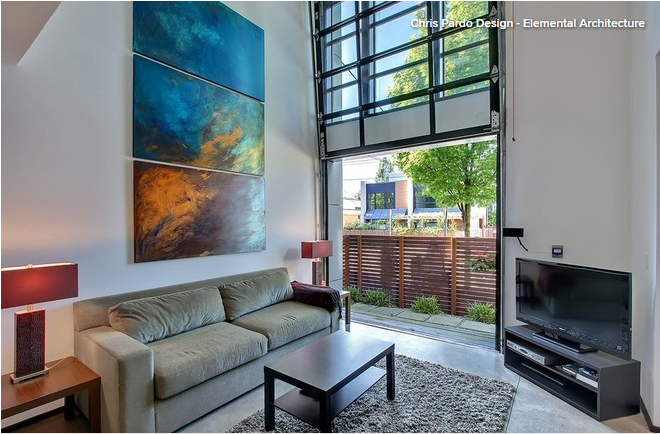 6. Wall-mounted with Wall Art
Mounting your TV high up on the wall is not a new concept and can be rather convenient as there are no troublesome wires hanging around. But putting it against a backdrop of fabulous wall art makes it an interesting focal point even when the TV is off.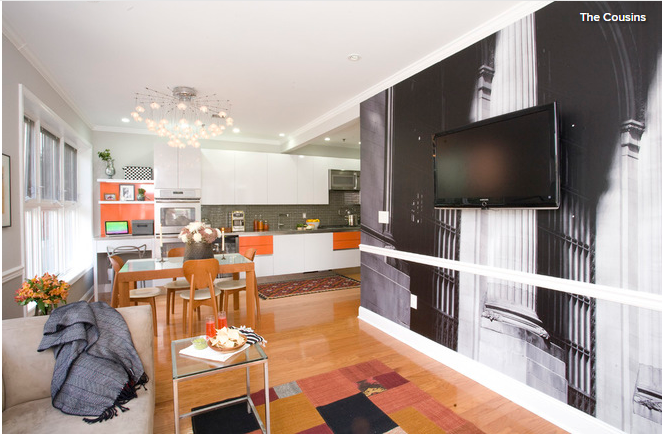 7. Moveable Easel
Placing your TV on a moveable easel makes it look like it is a work of art and also allows you to move away when you need the space for something else. It works well to add an artistic touch to your home too!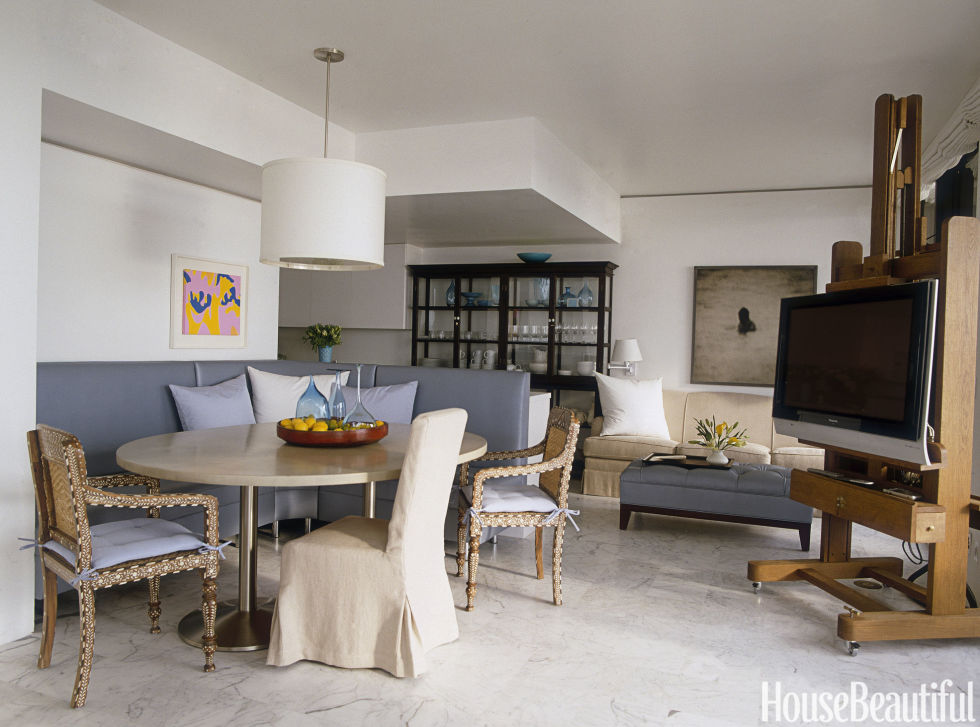 8. Swinging Arm
Having a small apartment doesn't mean that you can't enjoy your TV time too. Placing your TV on a swinging arm device allows you to angle it to be watched from the comfort of your cosy bed or when you are lounging on your sofa.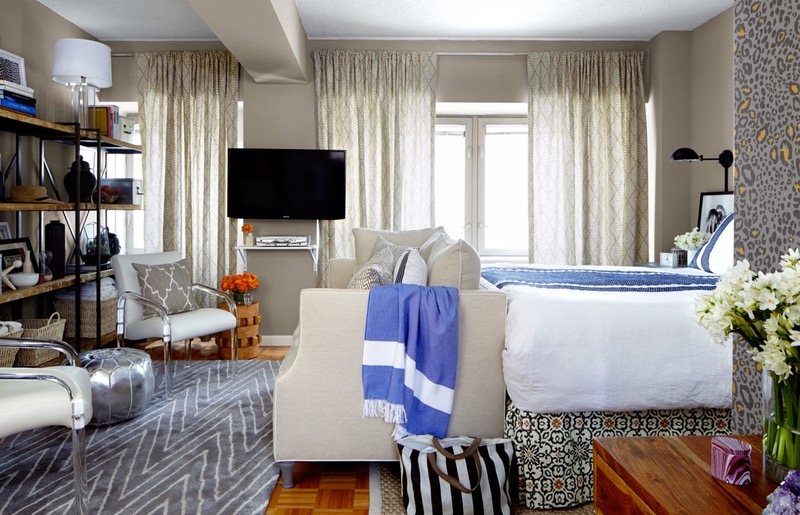 9. Under the Table
TVs are usually placed at around eye-level to allow easy viewing but placing it low has it advantages too. Your walls might be dominated by some strong artwork and you don't want to draw attention away from it. You probably won't even notice that your TV is placed even lower than usual.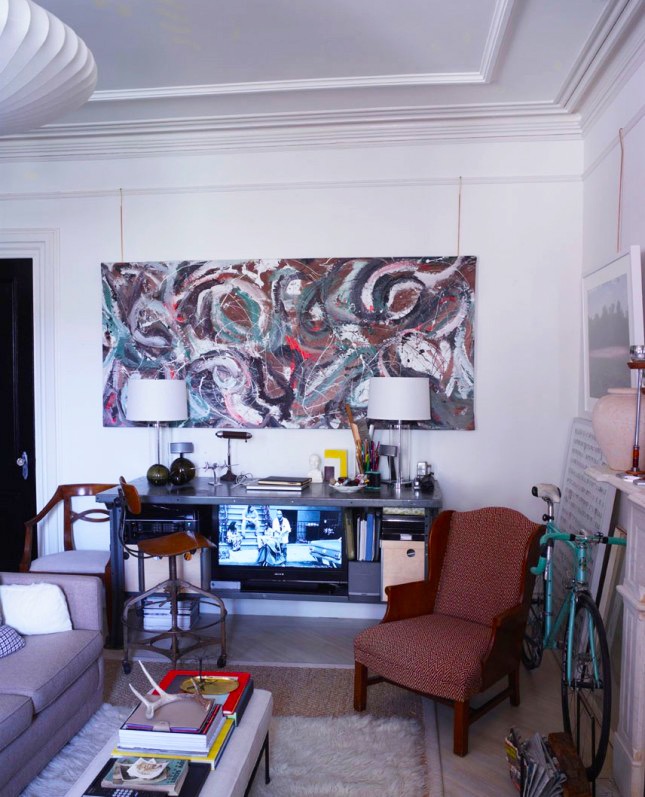 10. Blend into a Dark Background
If you don't want your TV to be a focal point in the living room then you can consider using darker tones to camouflage your TV screen. Whether it is painting your wall a dark colour or using dark-toned wood paneling, you can be sure that your TV wont stick out like a sore thumb.