The bathroom is usually the smallest room in the house. For that very reason, apartment owners need to come up with creative solutions for storage. Here are some cool storage ideas for your apartment bathroom.
1. Low Wire Shelves
Simple and economic, these low wire shelves provide multiple sizes of storage for your towels or other bathroom utensils.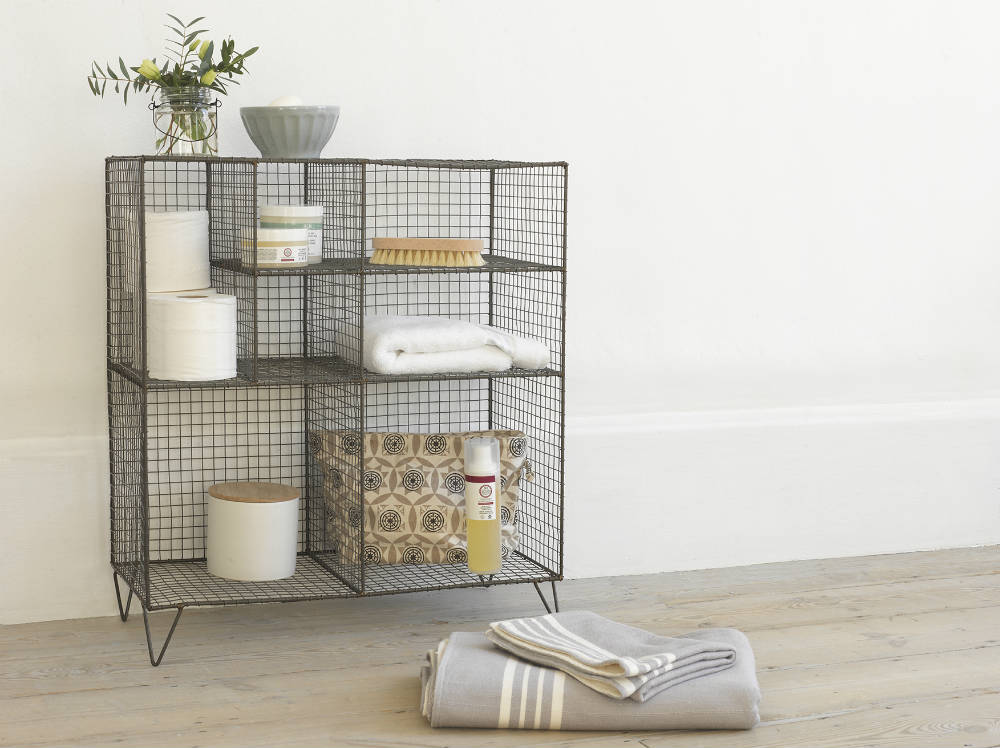 2. Tall Corner Shelves
Small but tall corner shelves are a good way to add some vertical and cool storage ideas in your bathroom while utilising a very small footprint.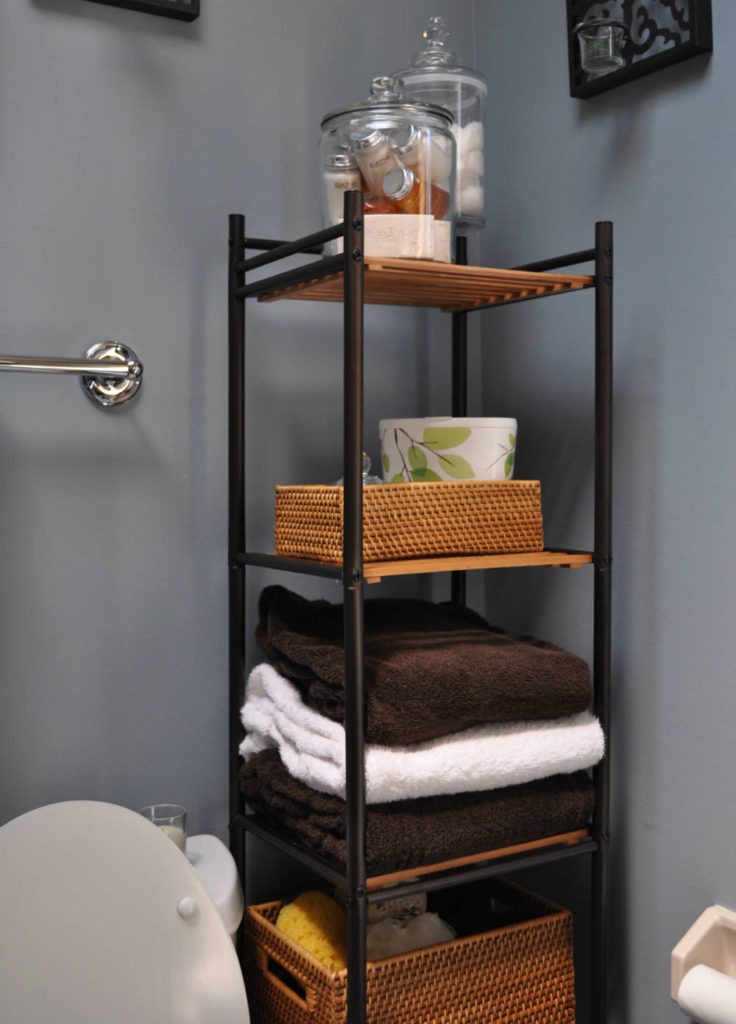 3. Bathroom Sink and Cabinet
A bathroom sink built into a cabinet unit is not only practical, but also is a nice area for applying your beauty products of for some touching up after showering.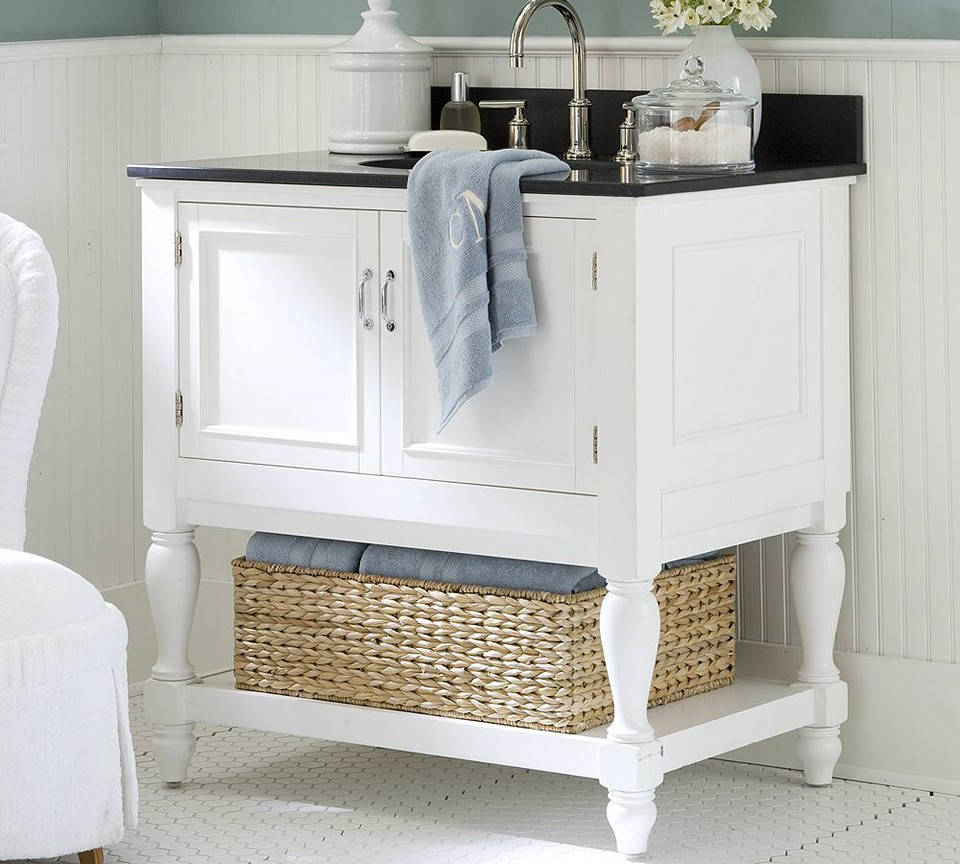 4. Wooden Over-the-toilet Cabinet
There's no reason to waste that space over the toilet. Perfect for storing your shampoo bottles, towels and even magazines for some light reading, these cabinets go conveniently over your toilet setup.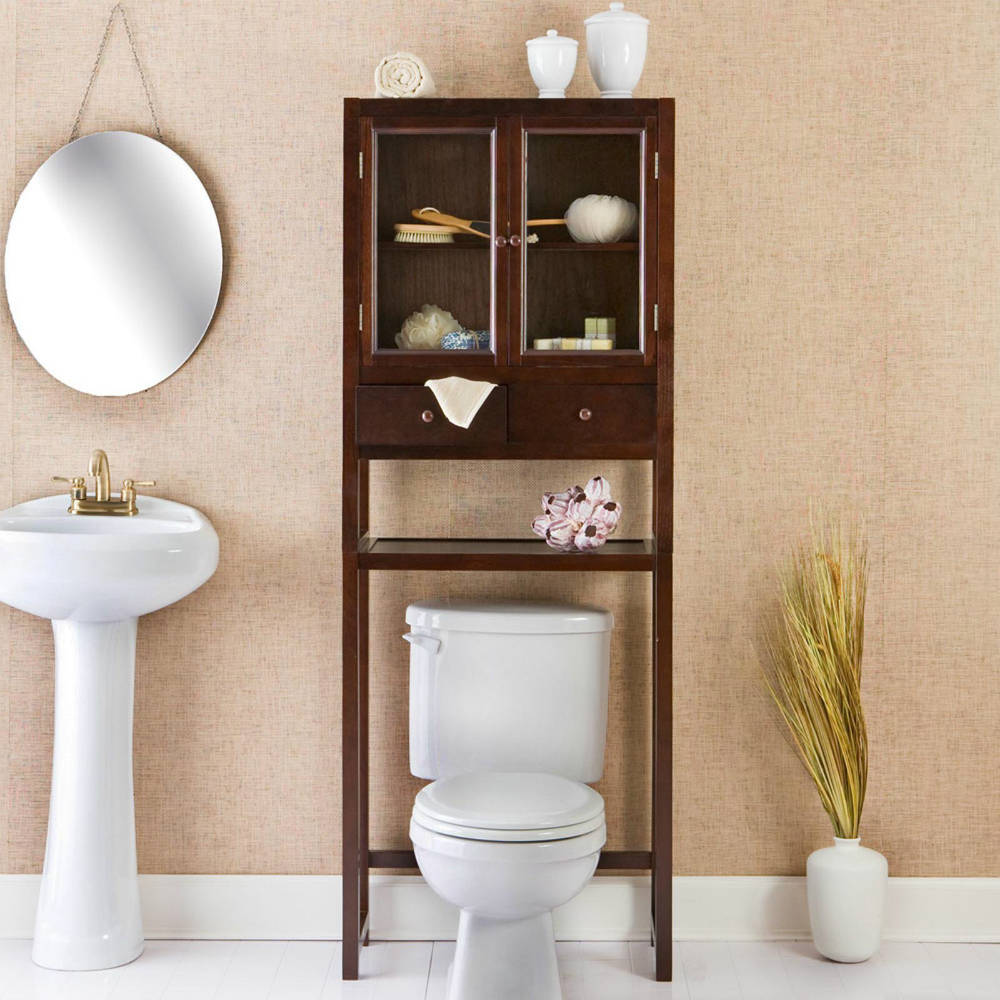 5. Multi-Door Medicine Cabinet
A small medicine cabinet may not be enough if you have lots of cosmetics or even if multiple people are sharing the same bathroom. The solution: multiple doors, multiple tiers. Amazing.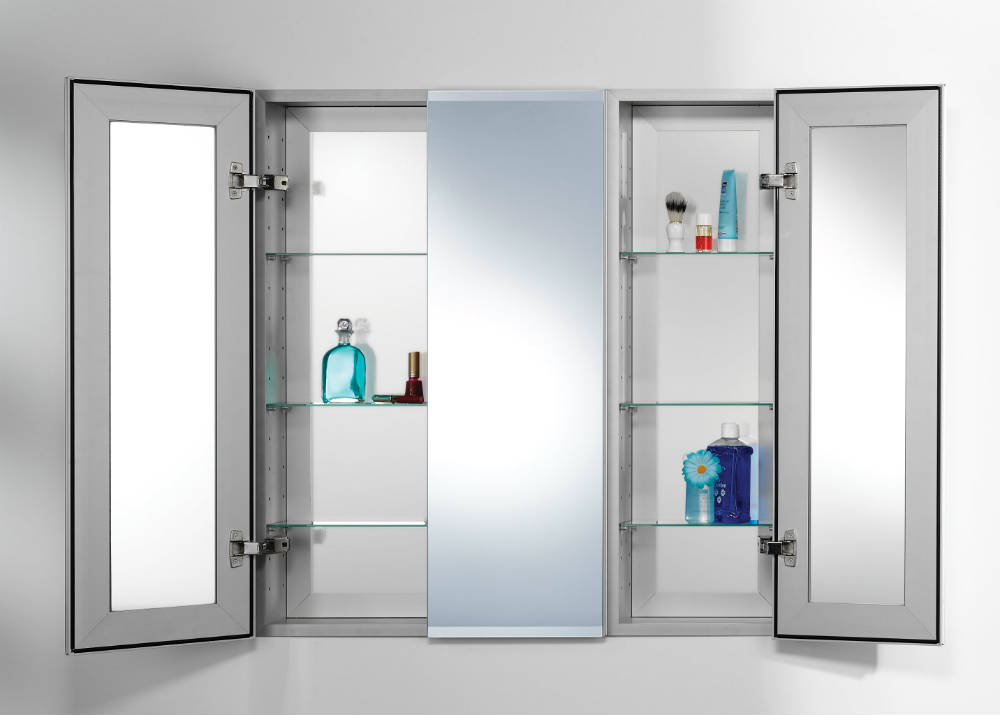 6. Under The Sink Storage Cabinet
That space under the sink is not just for collecting dust and spiders you know. Get some small storage containers and store the items that don't see regular use in there.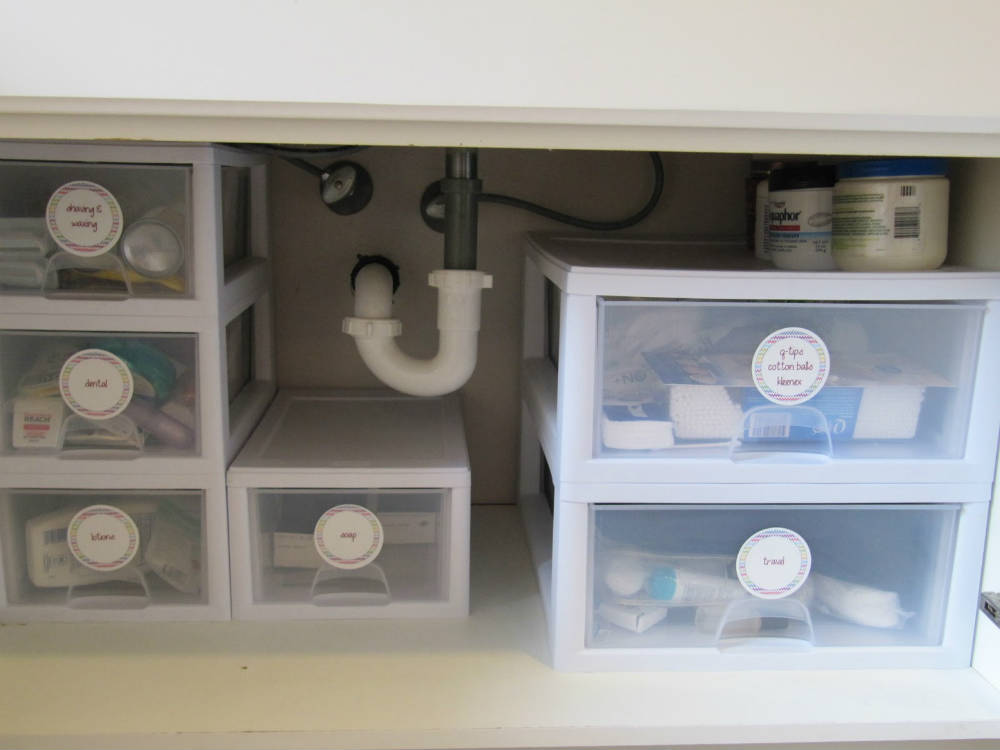 7.

DIY Hanging Basket Shelves
Do you have some unused baskets lying around? Maybe from festive hampers gifted by your employers? Nail or glue them to the wall, for a quick and cheap storage solution.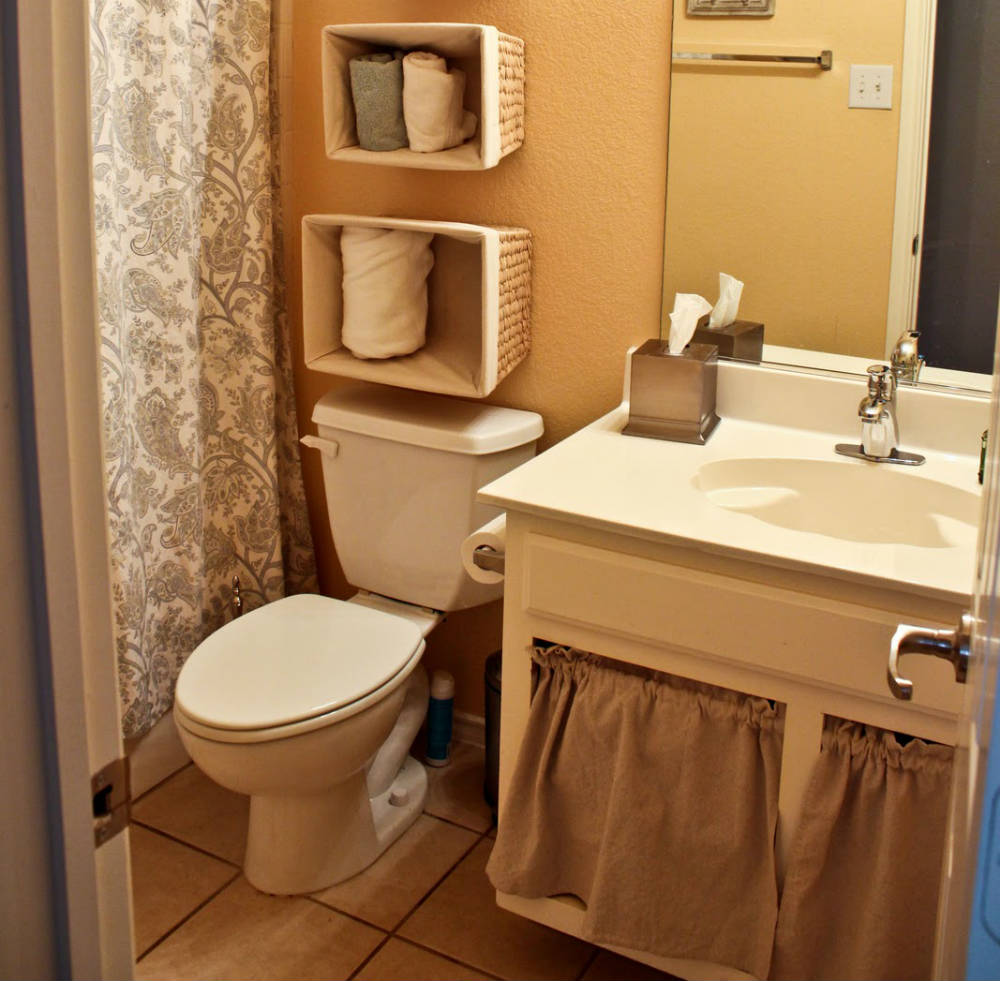 8. Hanging Wall Rails
Obviously you're going to need a place to hang your towels and clothes while showering, and these wall rails take up little space, and you can install as many as you want. They can even be used to hang other things.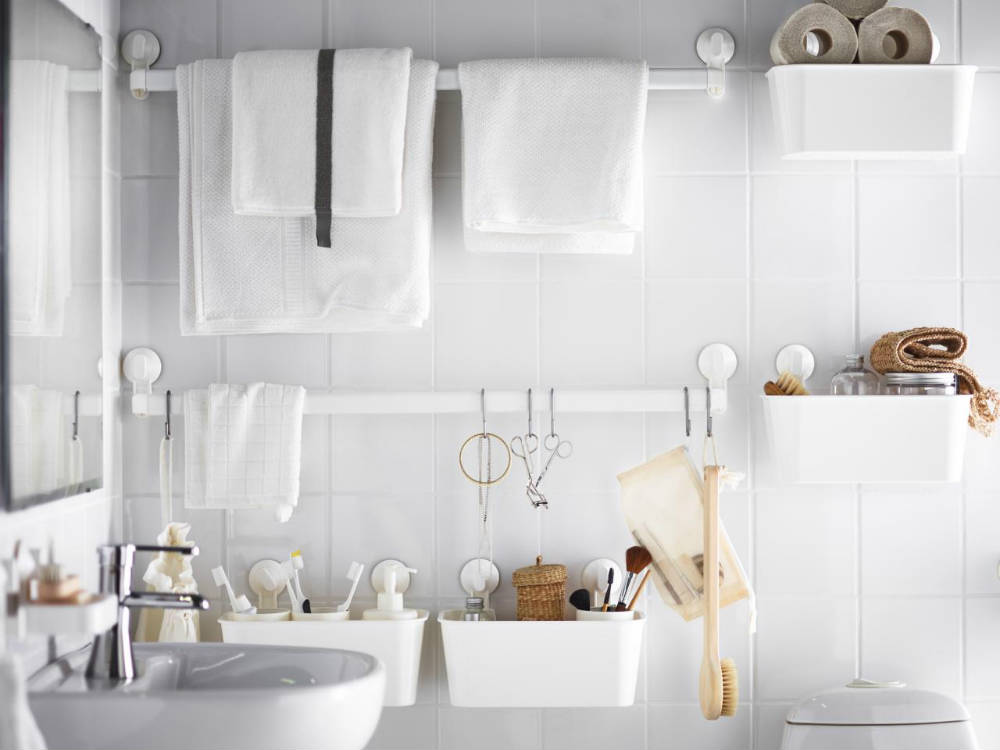 9. Sink Cabinet With Drawers
An alternative to cabinets? Drawers! Great for storing smaller objects out of the sight of guests when they come to visit.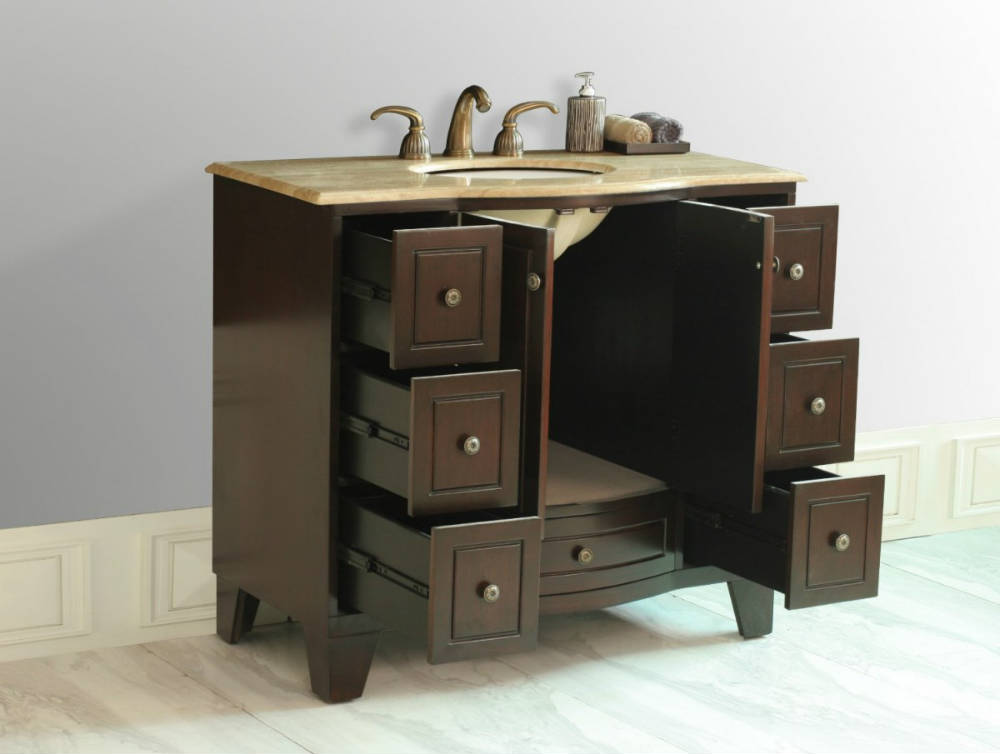 10. Multi-Tier Baskets
Another way to use baskets in your decor: label them and stack them in multiple tiers for easy organisation of your bathroom items.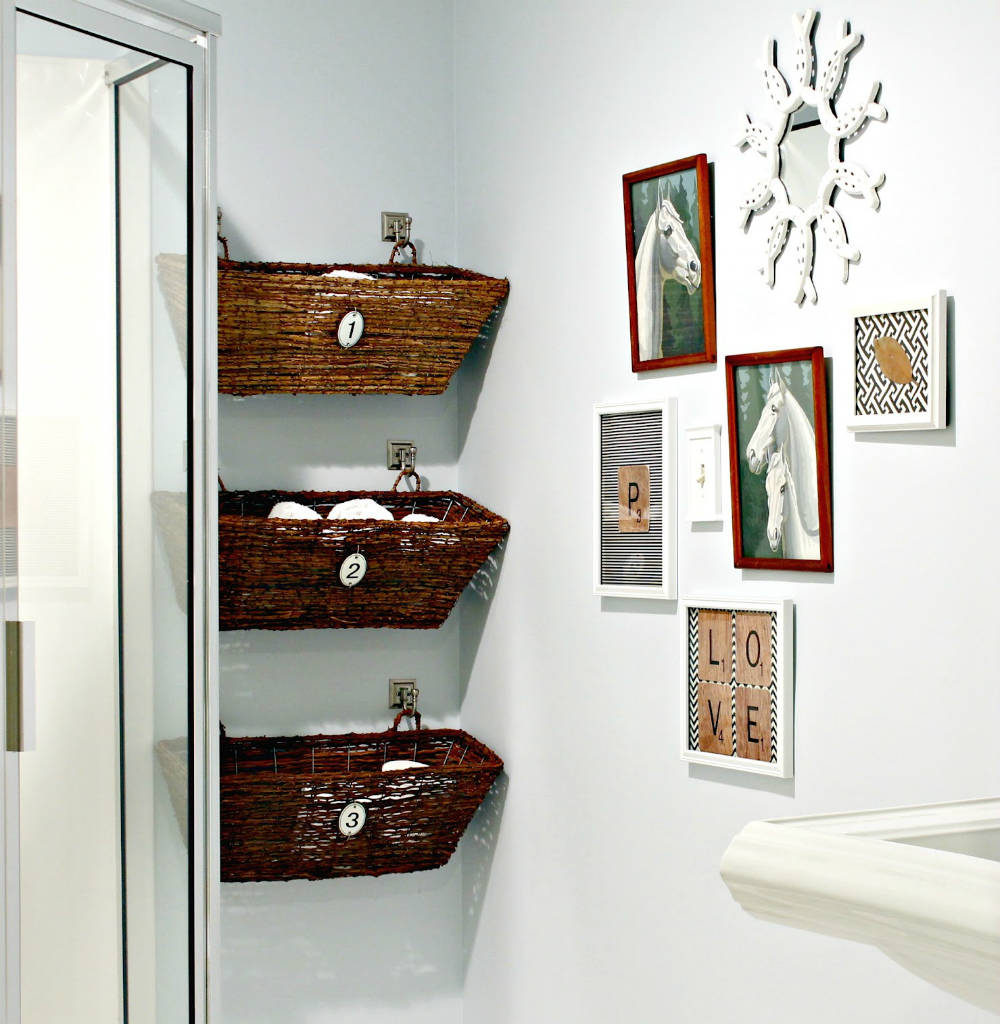 11. Sliding Under Sink Drawers
Remember those under the sink storage boxes? Why not make it more convenient with the smooth sliding drawers. They also look really cool.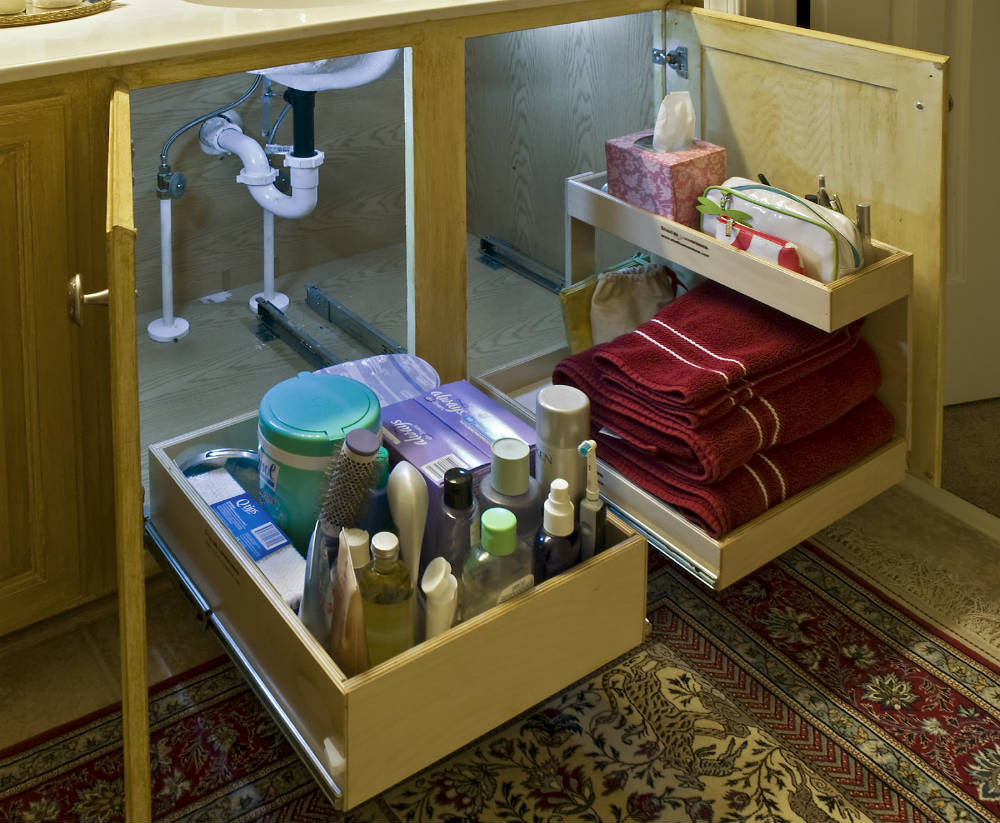 12. Hanging Nets Storage
Here's another idea: hang some nets or wire baskets from the ceiling for storage, so as to be unobtrusive but easily accessible overhead. Lovely.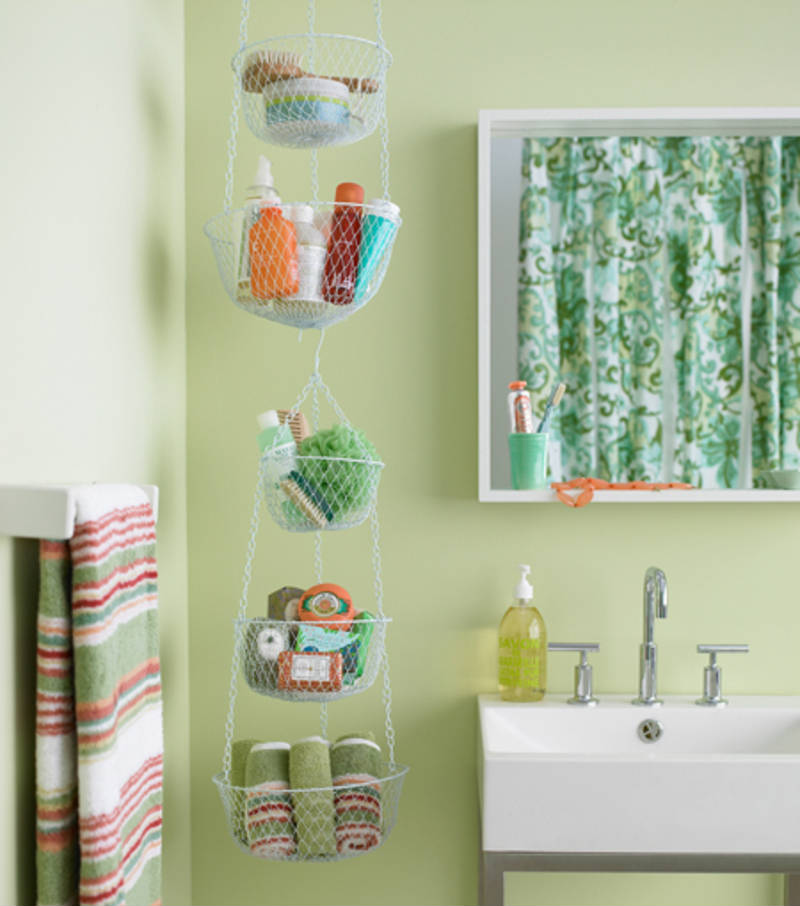 13. Wooden Towel Racks
Sometimes you just love the conservative vintage look. Just a simple towel rack can be useful and chic. You might even want to look into getting a heated towel rack to add a level of sophistication to your bathroom.